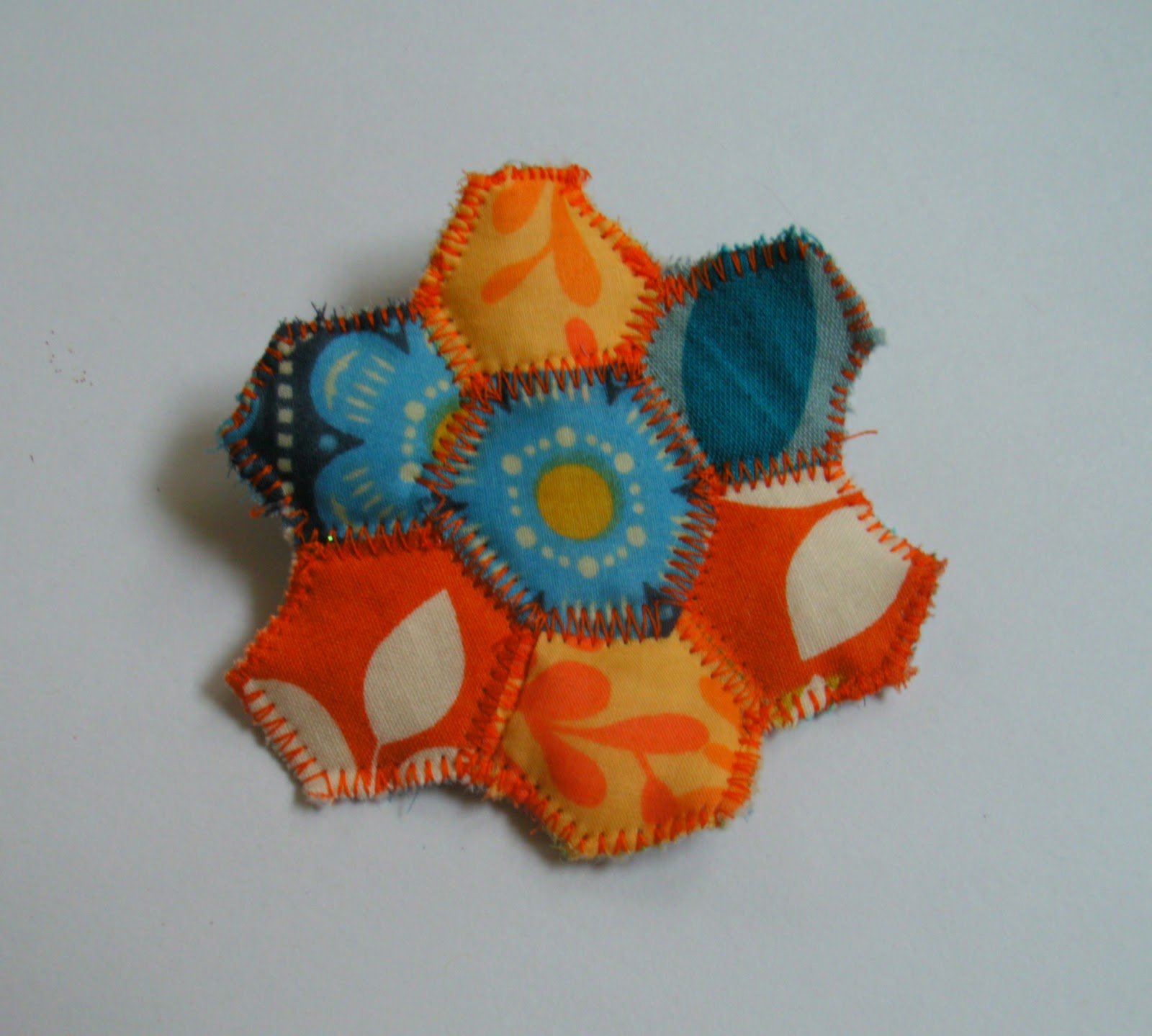 I just love all the hexagon quilts – they are so gorgeous and intricate.  For some reason at dinner last night the idea popped into my head to make a hexagon hair clip for Charlotte.  It took a little trial and error but here's what I came up with!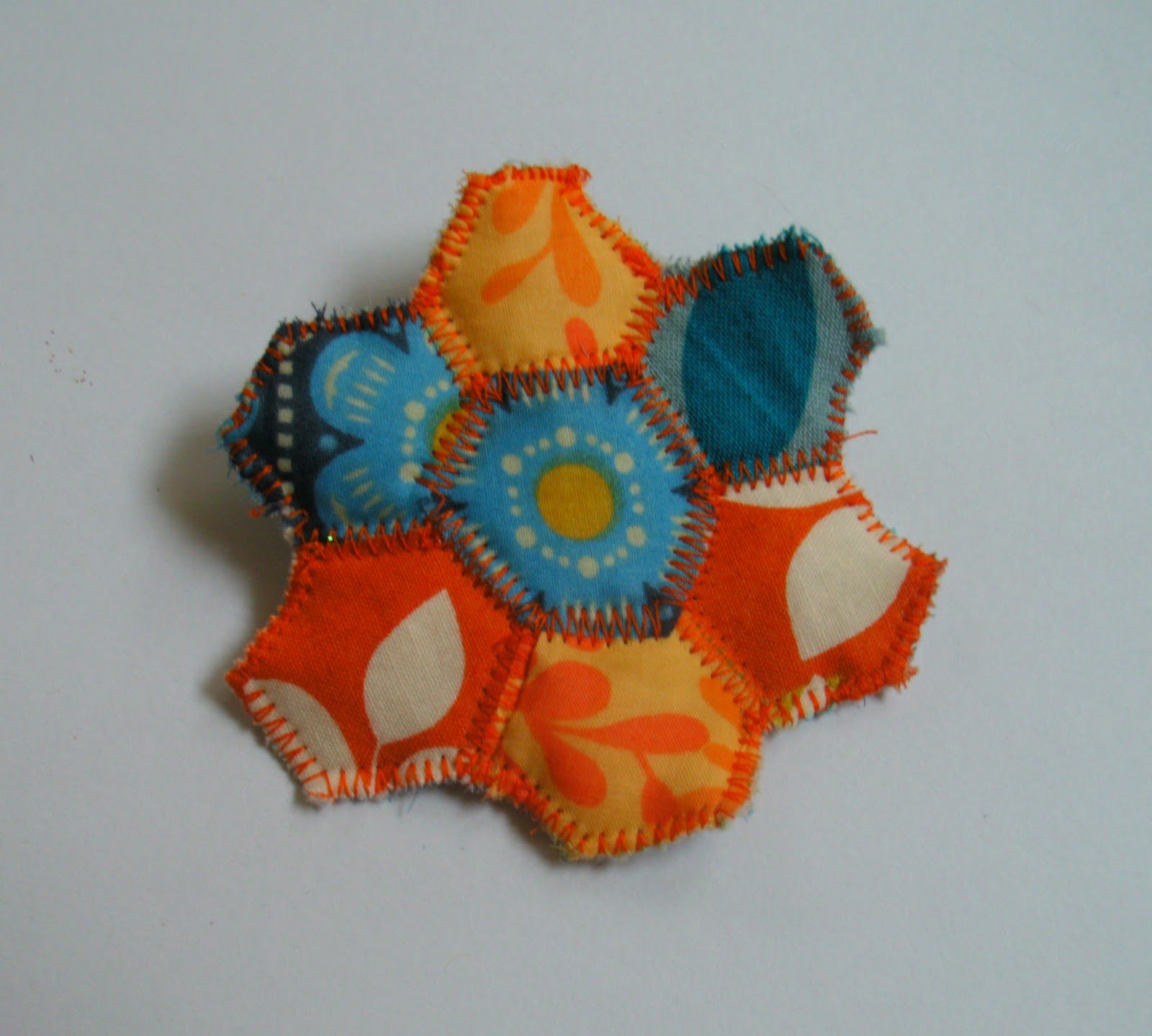 That is an orange and blue one for Charlotte to wear to Ryan's graduation.  Here's a pink one, because you know – we're girly.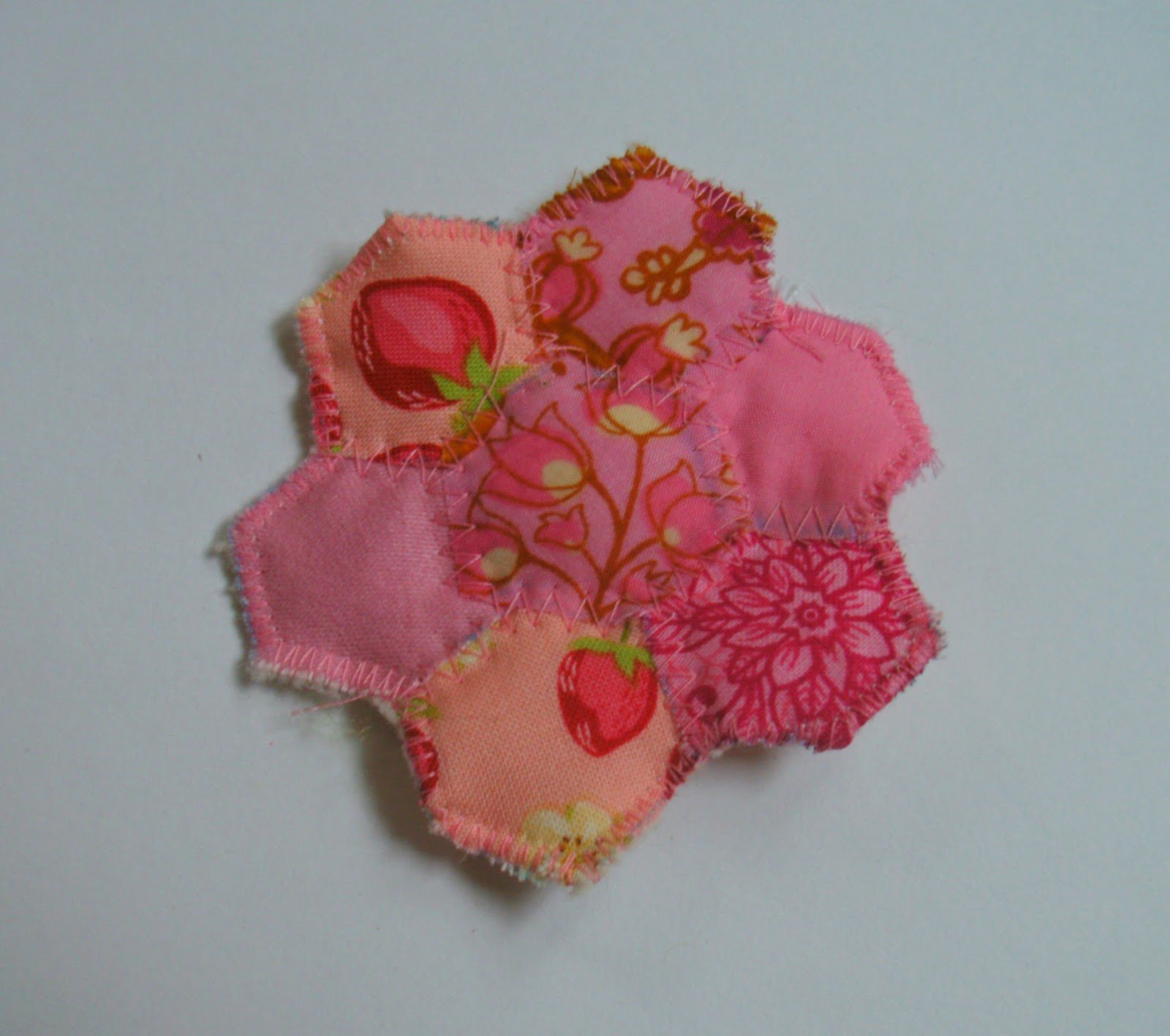 Would you like to make one for the little girl(s) in your life?
Here's what you will need:
scraps of fabric
batting
sewing machine/coordinating thread
scissors/yardstick/water soluble pen
Step 1:  Cut out your hexagon template.  Mine was 1 1/4″ wide.  Here's one for you to trace right off your computer screen..



Step 2:  Scrounge through your scraps until you find colors that make you happy.  Cut out 7 hexagons.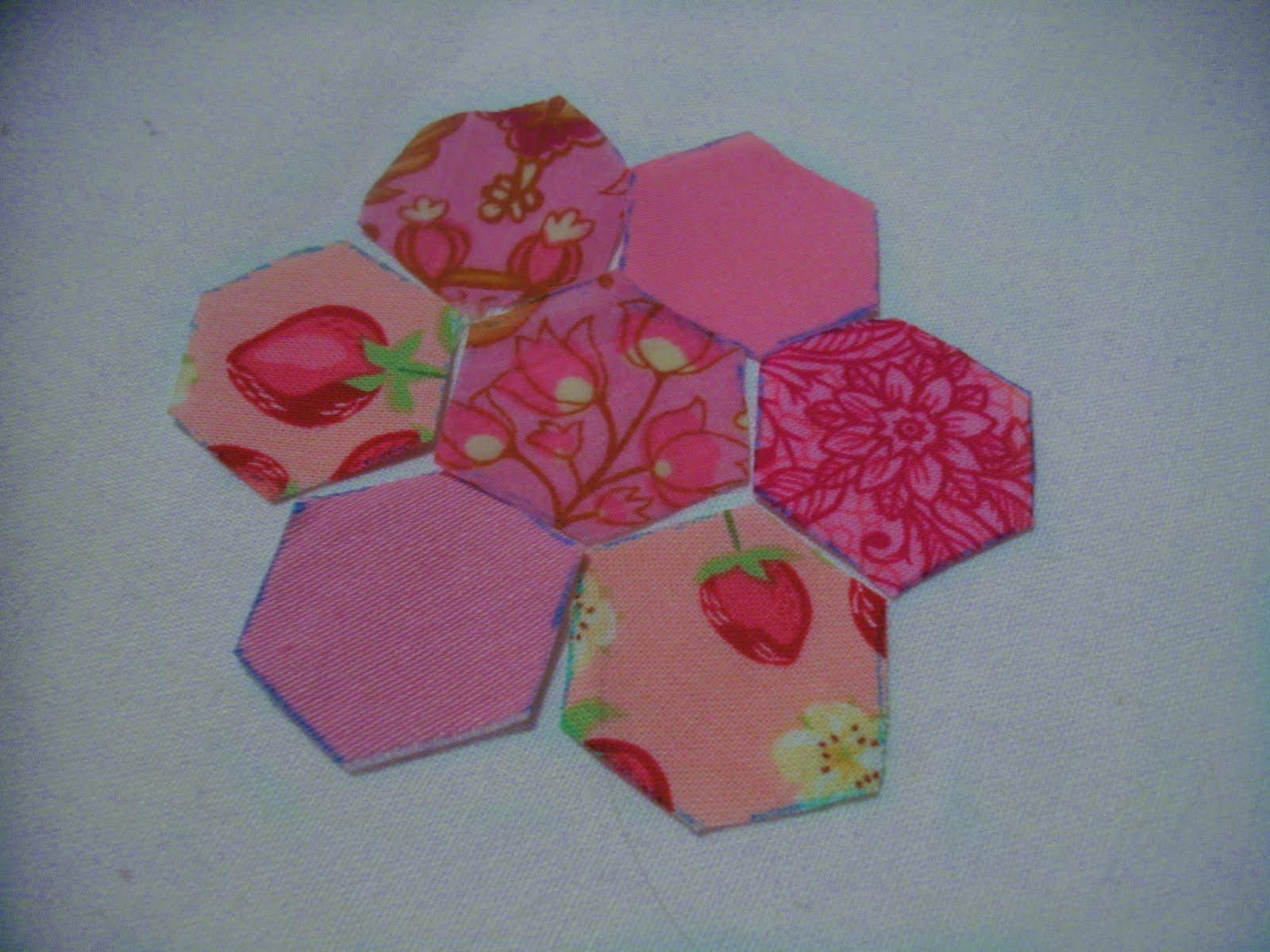 Move them around until you are happy with the arrangement.
Step 3:  Cut one square (it needs to be larger than the hexagon arrangement) of the backing fabric, and one square of batting the same size.  Layer them – beginning with the backing right side down, then the batting, then the hexagons – all but the middle one.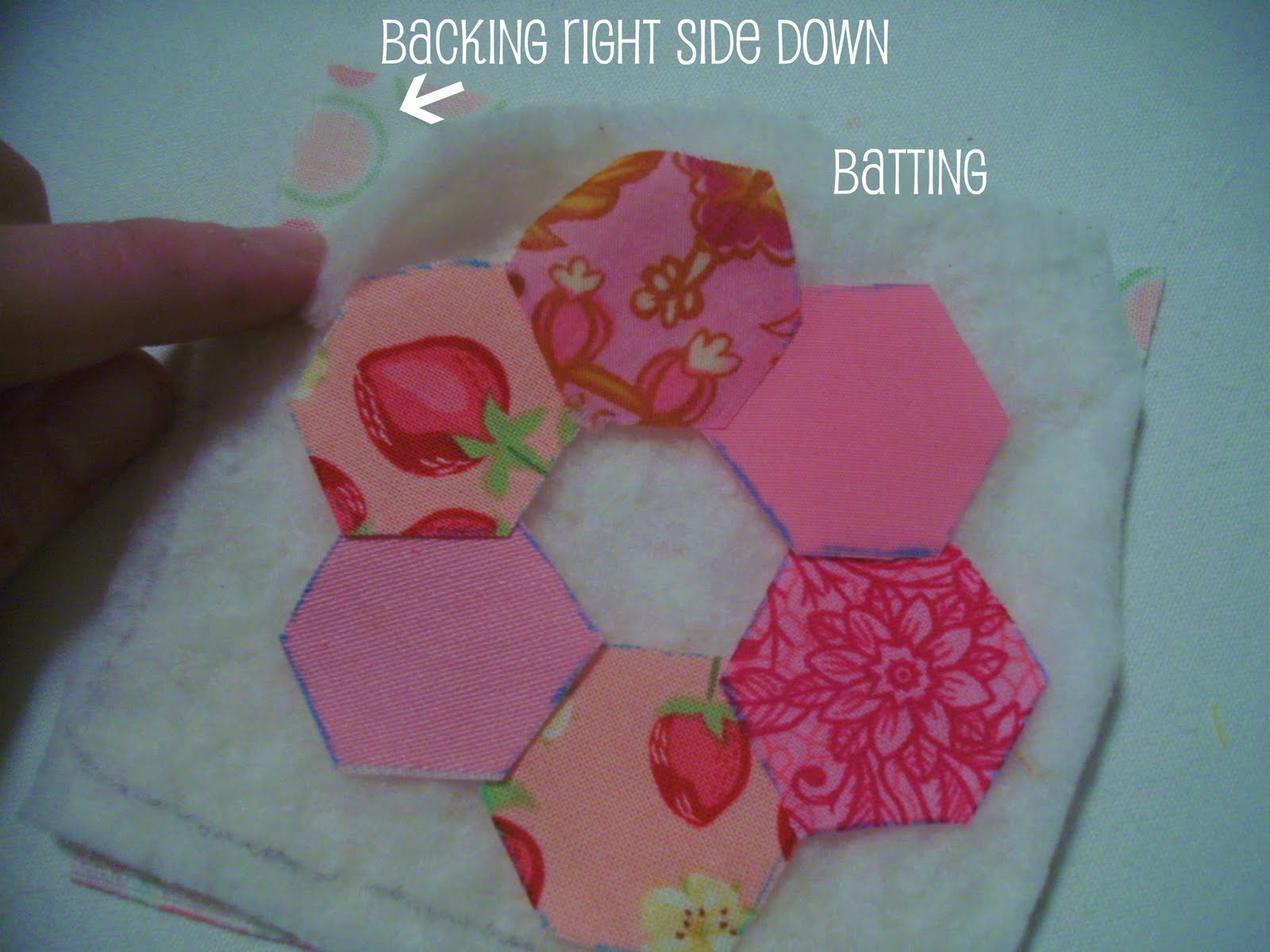 Step 4:  Using the zig-zag setting, stitch along the edges where the hexagons touch – sew through all three layers, hexagons, batting, and backing.s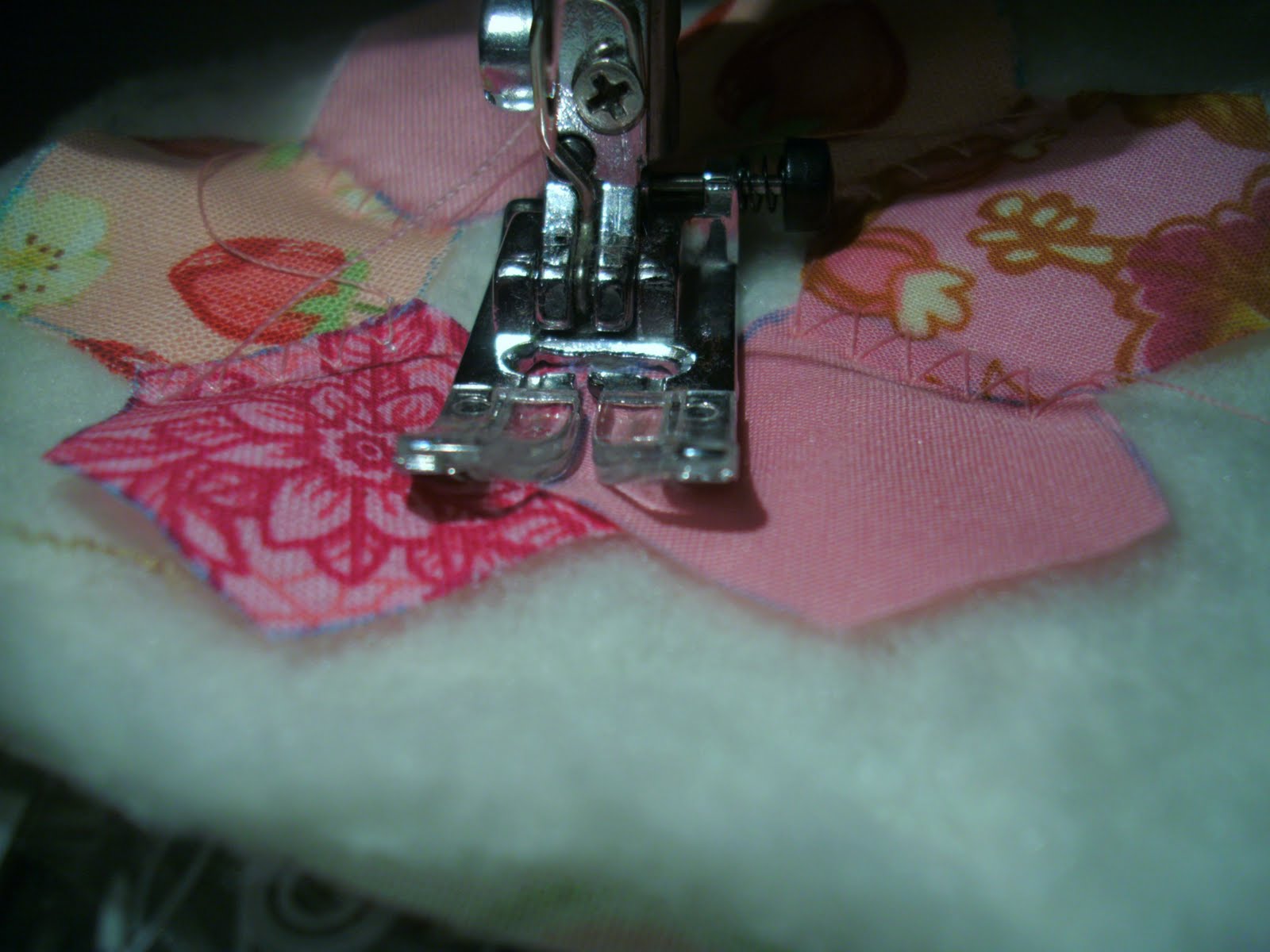 It will look like this: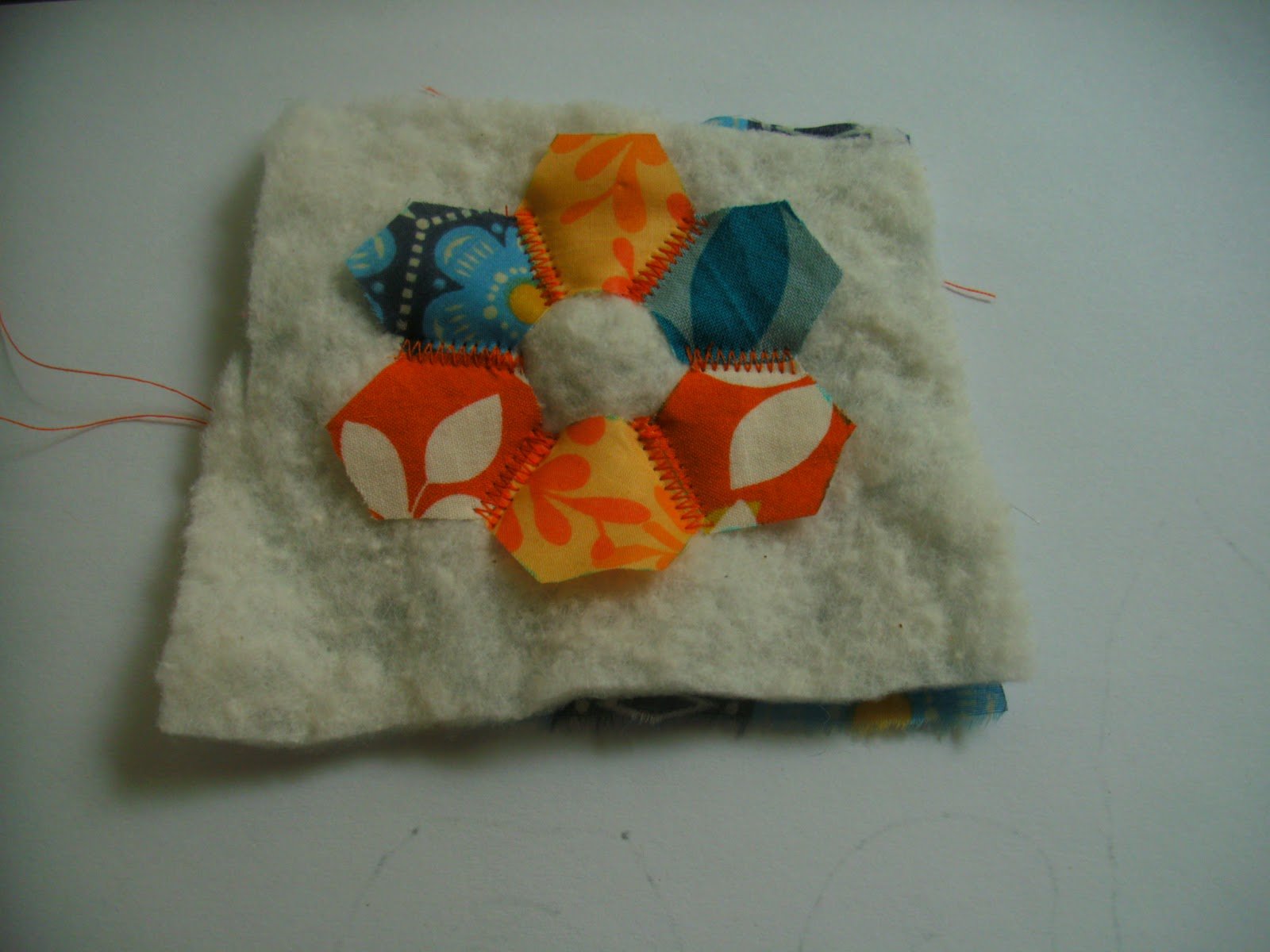 Then lay the last hexagon on top, and zig zag around all 6 edges of this hexagon.  It should look like this: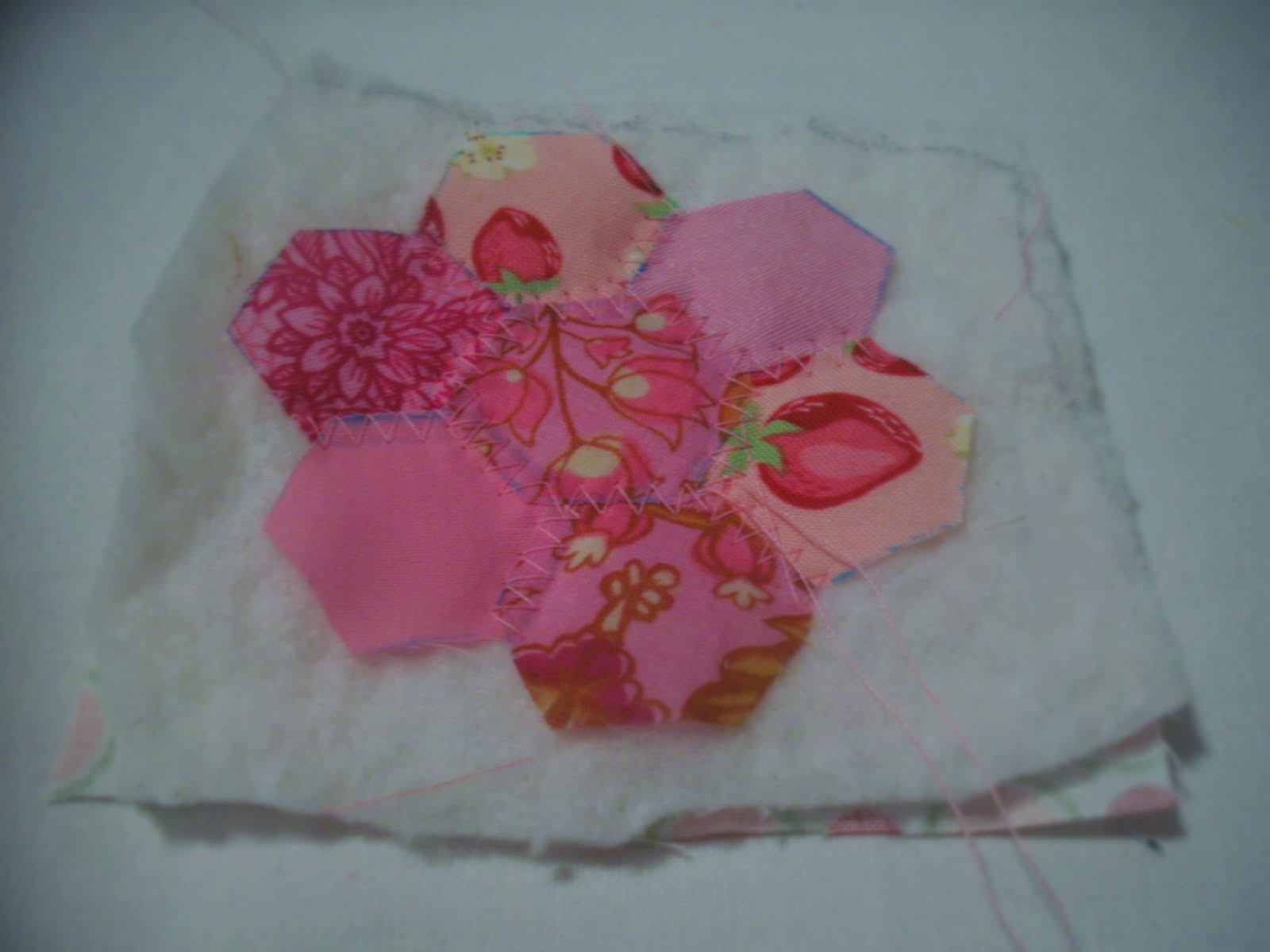 and this (I made 3 clips – this one was the 3rd one and looks the best):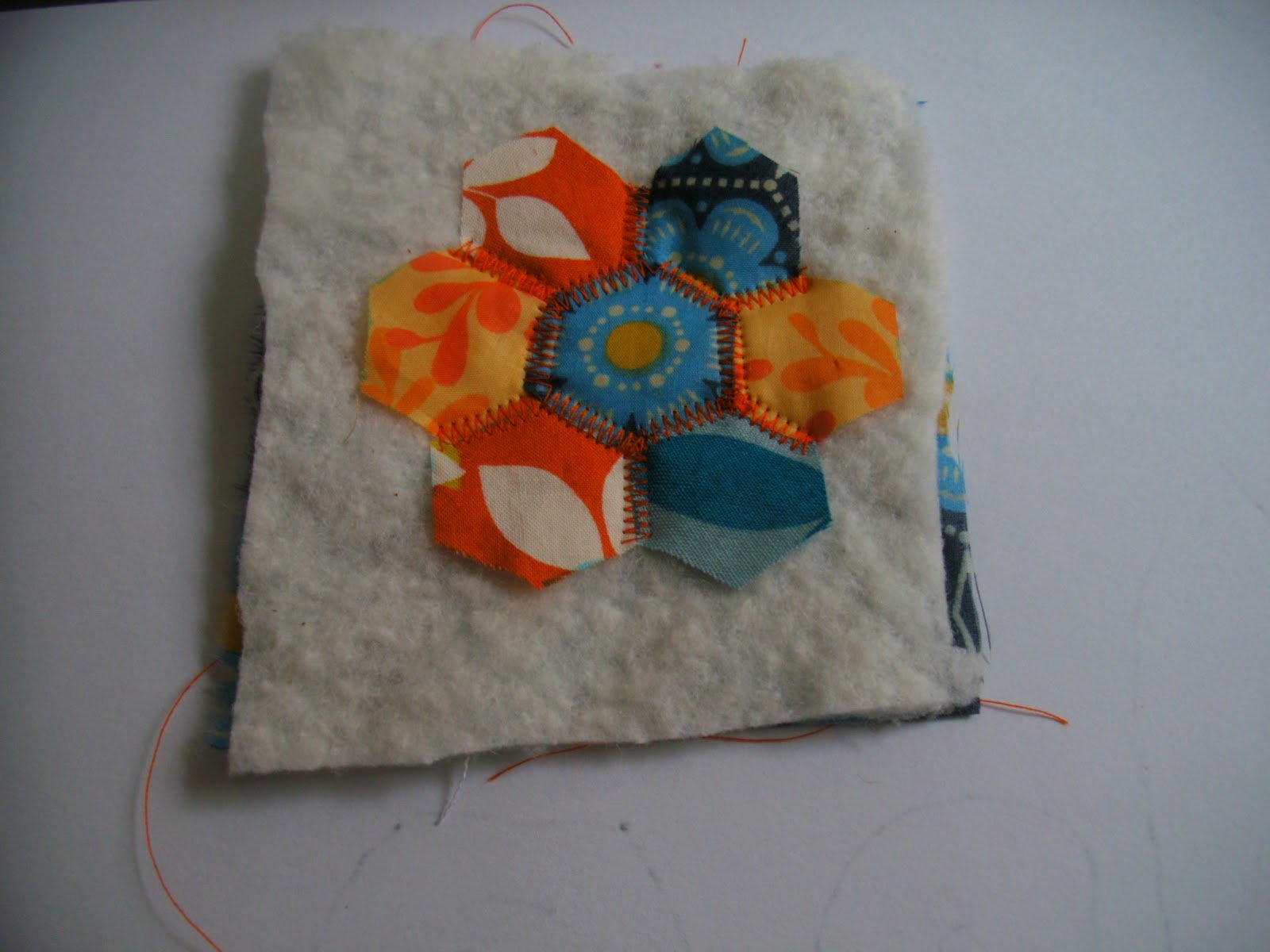 Step 5:  Trim off the excess batting and backing fabric – following the shape of your hexagon "flower".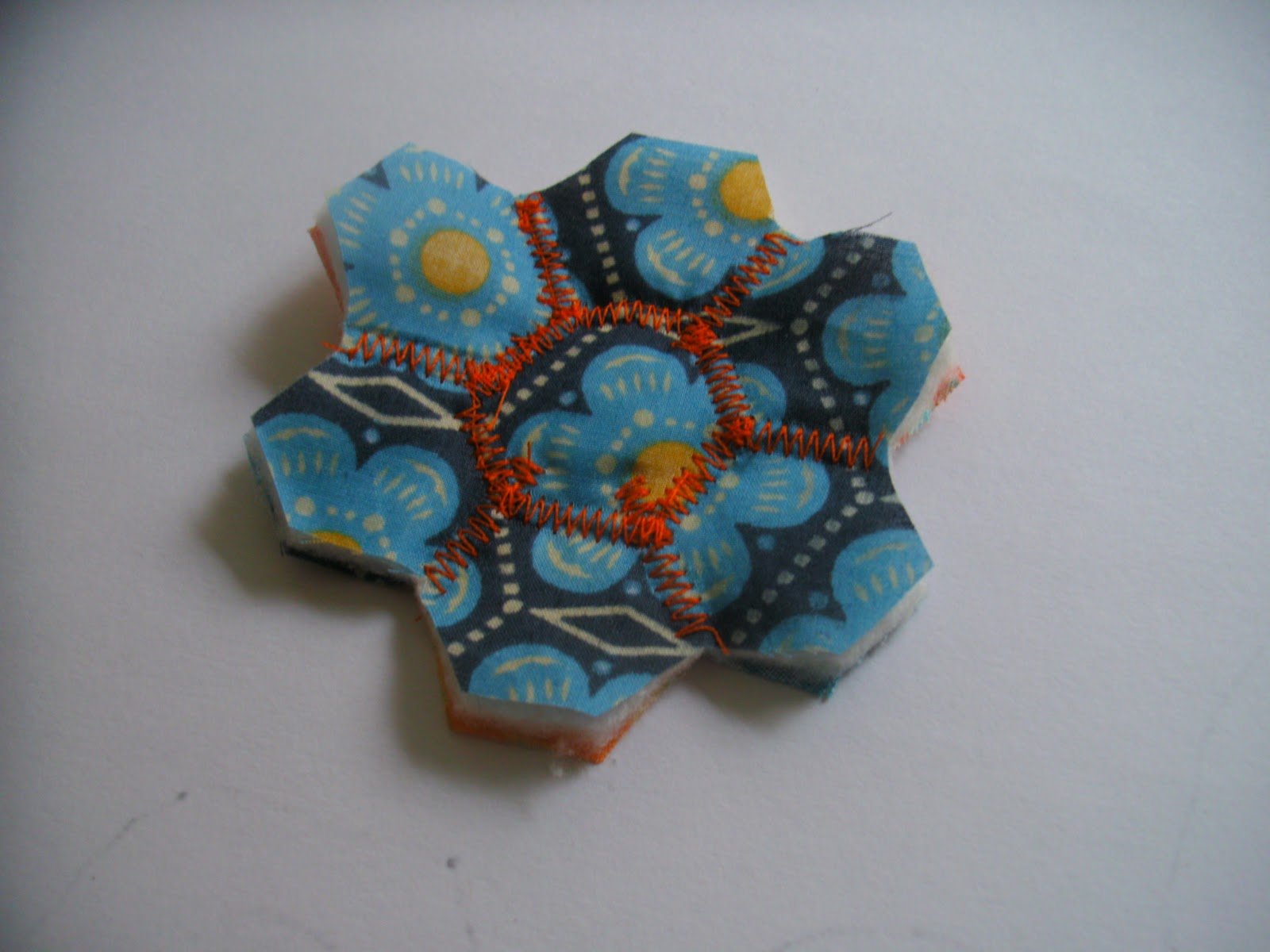 Step 6:  Zig-zag around all the raw edges.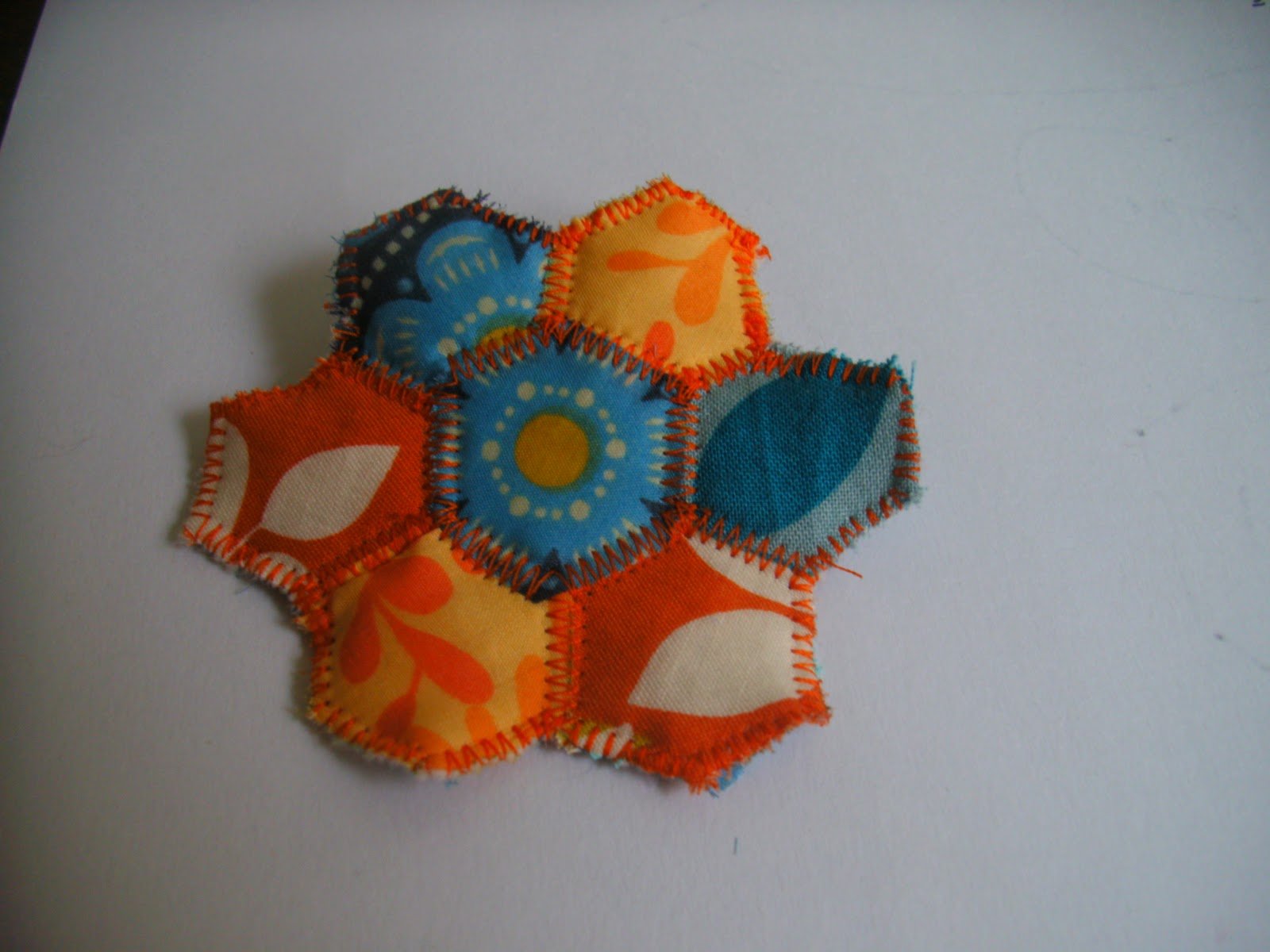 Step 7:  Last but not least – hot glue the clip to the back of the hexagons.  You can cover the clip in ribbon if you like.


Ta-da!  A cute little accessory reminiscent of a well-loved quilt.