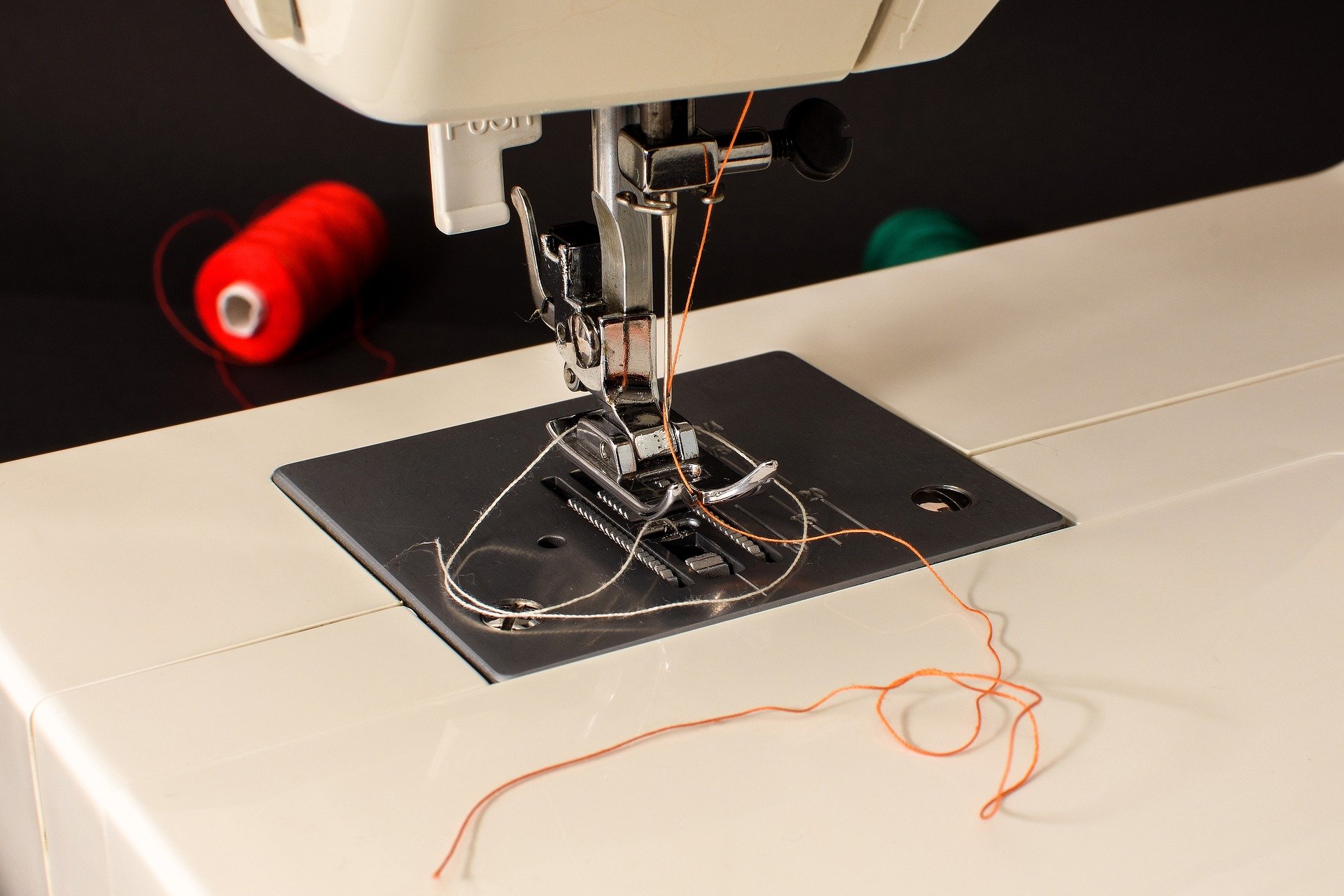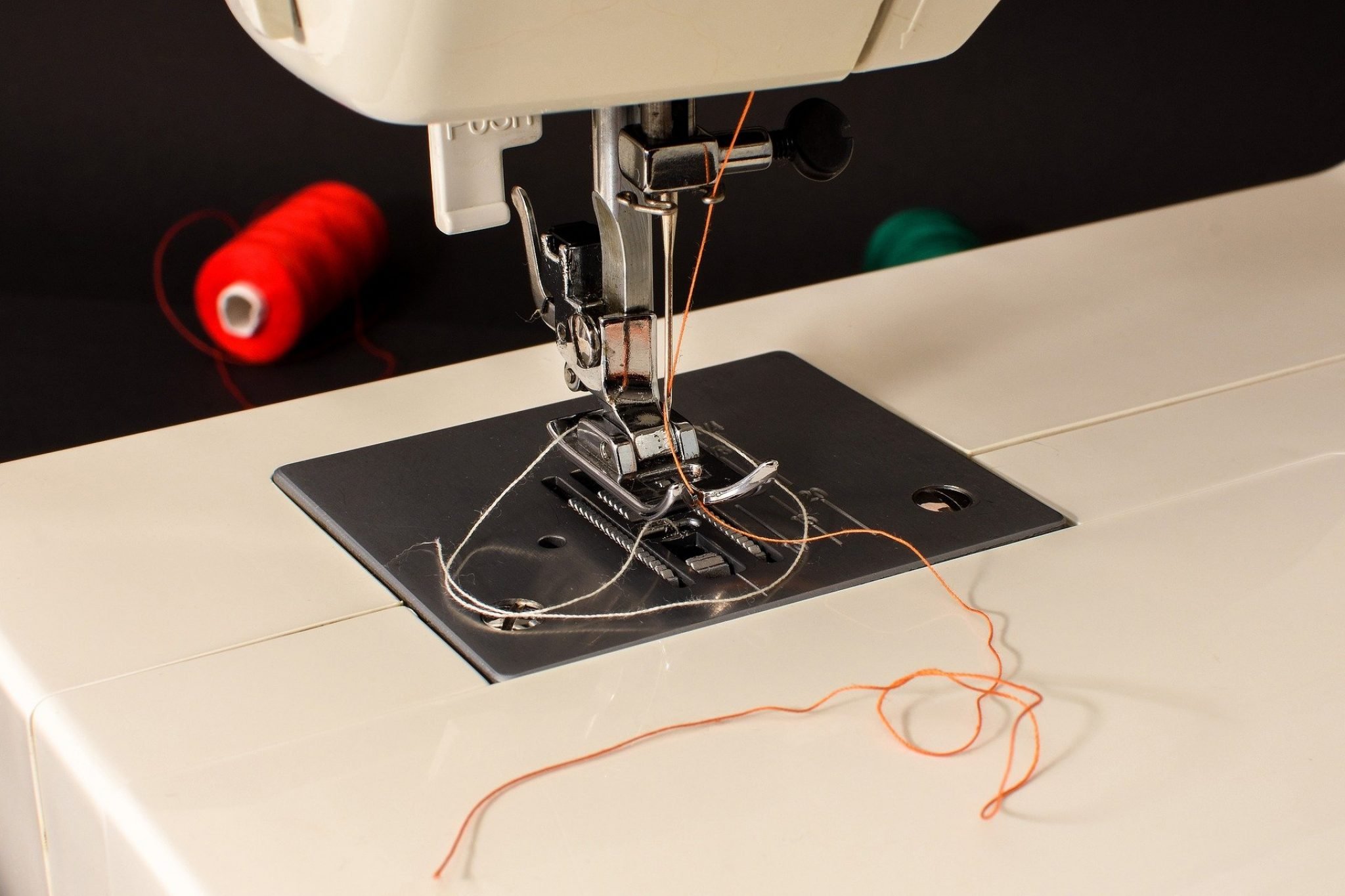 One of the great pleasures of crafting is the creative freedom that often comes with it. Decorating or constructing accessories and apparel with custom designs instead of stock logos and outdated florals makes your work feel more personal and that much more enjoyable.
Many modern embroidery machines are powerful, but not every machine is conducive to creative originality or artistry. Those sewing enthusiasts who find the personal factor of embroidering and decorative work to be their top priority—at least when it comes to crafting as a rather involved hobby—might consider looking for speciality machines that come with improved customization functions and relevant design packages.
Thankfully, the industry's leading brands manufacture a range of embroidery machines designed for custom design work, making them suitable for any highly creative home workshop.
Things to Consider
Not unlike other commercial sewing niches, the field of custom embroidery design is dominated by a select few brands, namely Brother and Janome, though one or two outliers occasionally make the top lists.
Any embroidery machine can be serviceable in most settings, but it's your individual approach to crafting that defines how much of the applaince's best features are going to benefit your particular situation.
Most embroidery machines and combination machines that are applicable for custom design work share quite a few key features between them, with the major difference being the price range, followed by factory-installed software and design packages.
One of the first things to pay attention to with machines of this type is the size of their design collections. This includes embroidery designs, fonts, stitches, frames, and other decorative pieces.
Though it is much more efficient to have, say, 300 designs (as many Janome and Brother machines do) at your immediate disposal, sometimes large packages can have a negative effect on the final price. There is no great shame in going for more affordable models with relatively modest collections: if they offer built-in memory features, you will have no problem uploading your desired designs whenever you want.
Many people find a certain appeal in more tactile forms of function control, and embroidery machines with larger touch screen displays might be an ideal choice for those preferring a smoother hands-on approach. Models with LCD touch screens (many of them full color) not only add to the functionality of the appliance by providing realistic previews, but also improve the overall appearance of the machine.
Best Embroidery Machines for Custom Designs
Brother PE800 Sewing Machine

Show more images
Brother PE800 Embroidery Machine, 138 Built-in Designs, 5" x 7" Hoop Area, Large 3.2" LCD Touchscreen, USB Port, 11 Font...
138 BUILT-IN DESIGNS: Featuring 138 built-in embroidery designs including scrollwork, florals and quilt patterns, the PE800 has numerous options to allow your creativity to flourish; 11 BUILT-IN ...
Available:
In stock
Review
This powerful embroidery machine comes with a wide selection of built-in designs, supplementary tutorials, and other creative options. The collection of 138 designs features most commonly used styles, professionally-inspired patterns, as well as completely unique decoration ideas.
Other built-in presets include frame designs with 10 shapes and 14 stitches, while 11 built-in fonts make monogramming and lettering more flexible. You can also import your own designs and fonts to the machine's built-in memory via USB port nor through direct PC connection.
All designs are available for viewing and editing on the machine's large Sew Smart LCD touch screen that lets you customize presets in full color. Available editing tools allow you to drag and drop, rotate, mirror-image, re-size, and descale selected designs. You may also preview the design before sewing so that you are sure all is in order. The display also lets you access step-by-step guides to different sewing techniques.
This model offers a large 5″ x 7″ embroidery area, accommodating oversized items used for decorative work and lettering and letting you combine different designs with minimal rehooping. Rotating increments for patterns come in 1 degree, 10 degrees, or 90 degrees to suit projects of all sizes.
As a mostly automated embroidery machine, this model utilizes its advanced needle threading system to ease the normally time-consuming process of needle threading, while the automatic thread cutter lets you forget about trimming each thread manually when your mind is engaged with another task at hand.
The machine's automatic thread tension control and bobbin sensors ensure the setup is always consistent and precise. The bobbin comes in quick-set design, making thread change faster and more effortless. In addition, you may find numbered threading diagram printed on the machine for quick reference.
The machine's large embroidery field is sufficiently illuminated by LED lights, with one of the bulbs shining from below the main bed for complete view of the work area. Other bulbs provide light for the needle area, making it much easier to work with thick and dark fabrics.
Pros
LCD touch screen with built-in editor
USB port and built-in memory storage
Automatic needle threader
Built-in bobbin and upper thread sensors
Large work area
Built-in fonts for lettering
Brother PE550D Embroidery machine
Review
Featuring 125 built-in embroidery designs, this embroidery machine lets you creativity flow more freely and offers a fitting design for all occasions and holidays. The collection also includes 45 presets with Disney and Pixar characters, decorative alphabets, borders, and florals.
There are also 9 fonts, including 6 Latin alphabets and 3 Japanese, allowing you to create personalized lettering designs and monograms with ease. You can also edit the text itself, re-align it, change the angle, increase and decrease letter spacing, and overlay it.
Your decorative options don't end here, though, since the machine comes with built-in memory storage that supports embroidery designs in .pes format which you can import via built-in USB port.
All factory-installed and downloaded designs can be accessed on the large Sew Smart LCD touch screen. The display showcases all presets in full color and lets you adjust various settings, from individual thread colors to font size and letter curvature. Each design and font can be previewed before sewing.
The machine's work area supports 4″x 4″ hoops compatible with the most commonly used designs. Moreover, the field comes with a grid sheet, and the arm offers alignment features for better precision during preparation and sewing, such as variable needle position and secure fabric placement.
Other useful functions include the automatic needle threader that takes care of letting the thread through the needle's eye much faster, quick-set bobbin design for faster reel change, 7-point feed dogs, and bright LED lighting around the needle area.
Pros
Built-in memory and USB port
Extended design package
Preset collections for kids accessories
Secure 7-point feed dogs
Multi-purpose hoop area
Brother SE600 Computerized Machine
Review
This multi-purpose sewing and embroidery machine offers 80 embroidery designs covering florals, decorative frames, and holiday themed presets. The collection is further expanded with 103 built-in stitches and 6 fonts perfect for lettering and monogramming work.
Built-in fonts come in different styles, including uppercase or lowercase mode, adjustable size between small, medium or large, and support of numeric characters and symbols.
On top of its factory-installed presets, the machine also lets you add your own designs and fonts with the help of the built-in USB port. Imports can be stored on the built-in memory and accessed whenever you might want to add something fresh to your regular creative process.
All designs, fonts, and stitches can be customized on the large Sew Smart LCD touch screen display. The editor lets you drag and drop different designs, adjust thread colors, resize fonts, and personalize all elements into a style unique to you.
For a more effortless embroidering process, the machine adds automatic needle threader and automatic thread cutter to save you time on thread preparation. Other functions include adjustable needle positions, quick set bobbin design, and a neat accessory storage.
The bed is equipped with a drop feed with 7 points that can be lowered whenever you need to work on quilting projects or do free-motion sewing.
The embroidery field offers a sizable 4″ x 4″ hoop area for larger garments and accessories, while the embroidery is made much smoother and more effortless with the machine's speed adjustment feature and automatic feed thread cutter.
Pros
Full-color LCD display
USB port and built-in memory
Large work table
Lettering and monogramming support
Drop feed feature
Janome MB-4S Four-Needle Embroidery Machine
Review
The machine features 50 embroidery designs and 10 fonts with 2 & 3 letter monogramming option. To top off the built-in collection, you may import up to 1,500,000 stitches or 100 designs to the internal 3 MB storage to expand your old techniques or keep to your own style preferences.
The 5.7-inch Remote Computer Screen, or RCS, provides remote access to all stored designs and fonts, displaying them in 65,536 available colors in order to make preview more realistic.
You can edit any selected style with the computer's built-in editor to suit the aesthetic of each project. Once the design is selected, you can enlarge, reduce, rotate, drag and drop, re-edit, zoom, or arc it as well as combine several styles.
In addition to the RCS, the onboard sub-control panel with backlit LCD screen lets you customize all settings directly from the machine. Janome Artistic Digitizer Software ensures the correct operation of all digital features, adding a comprehensive feature package for improved accessibility.
Supplied along with a set of Janome branded accessories, the four main embroidery hoops are manufactured specifically for the use with the MB-4S machine, while the work field itself is compatible with six industry-standard Tajima hoops, making it suitable for different types of craft projects.
One of the standout components is the machine's new bobbin design that measures 1.4 times larger than standard bobbins. Moreover, the upgraded bobbin winding motor—which you won't normally see on professional embroidery appliances—is able to quickly wind a bobbin without interrupting the machine's sewing process.
The work field and needle area are clearly lit by 4 white LED lights, giving you clear visibility of action at all times of day. As for embroidery sizes, the maximum hoop size of this model measures at the impressive 9.4" x 7.9".
Built-in automatic thread cutter works for both needle and bobbin threads, while the automatic cutting of jump threads can be engaged even between letters. In addition, the machine offers programmable thread trimming for faster operation.
The positioning of all hoops can be adjusted depending on the project, and the thread sensors inform you if a thread breaks while the machine is sewing. Supported thread brands are Janome, Robison-Anton, Madeira, and Mettler.
The exclusive bonus package supplied with this machine includes additional hoops, namely Janome MB-4S Hat Hoop, Janome Lettering Hoop Holder Unit, Janome No.7 Lettering Hoop J8, and Janome No. 9 Lettering Hoop J6. These are best applied for accessory decoration, such as hat and shirt processing, as well as detailed lettering and monogramming.
Pros
Automatic thread cutter
Programmable jump trimming
Large work area
Bright LED lights
Larger bobbin
Faster bobbin spool speeds
Built-in memory and USB support
Janome Horizon Memory Craft 12000 Embroidery and Sewing Machine
Review
With its 338 built-in designs, 425 stitches, and 10 fonts, this embroidery machine creates up to 100 stitch combinations and engages the arm in 91 possible needle positions to accommodate a wide range of projects.
All designs, stitches, and fonts are available for editing on the large LCD touch screen located on the right side panel. It lets you preview every design in full color and customize various settings before sewing. You can also import more custom designs through the machine's Horizon link or USB port.
This Janome machine is also easy to use thanks to its top loading design that puts the full rotary hook bobbin in easy reach. This makes frequent thread changes less bothersome, and the automatic thread cutter with memory function takes care of all thread trimming.
The AcuFeed feature also gives you more accuracy when guiding fabric over the dog points, and the holder's AD foot ensures a more precise glide. Thread brands best used with this machine are Janome, Gutterman, Sulky, Madeira, Robison-Anton, and Mettle.
The work field can be extended to the 11″ x 4.7″ area, making it extremely suitable for quilting and intricate embroidery work. The maximum speed of this model reaches 1000 stitches per minute, saving you precious labor time with each project. Another useful addition is the one-step buttonhole function that offers 13 buttonhole styles for a range of button designs.
Accessories supplied with the machine's kit include a semi hard cover, a magnifying holder with 20 lenses, foots for zig zag quilting and satin stitching, a range of embroidery hoops, and more.
Pros
Built-in USB port
4MB memory storage
Adjustable knee lift
Foot pressure and height adjustment
Real-time PC connection
15-inch embossed stainless steel bed
Automatic thread tension
Auto return post thread break
Brother SE1900 Sewing and Embroidery Machine
Review
Featuring 138 built-in designs and 240 stitches, this combination machine makes for a highly versatile craft station with its 10 one-step buttonhole styles, 10 frame shapes, and 14 stitch patterns.
In the extensive design collection you will find rich florals, traditional decorations, holiday themes and kids designs applicable for a wide range of projects. On top of that, the machine's 11 built-in embroidery fonts offer 7 Latin alphabet fonts, 3 Japanese fonts, and 1 Cyrillic font to cover different lettering styles and monogramming orders.
All designs and presets can be previewed in full color on the large Sew Smart LCD touch screen display equipped with My Custom Stitch editor and font editor, allowing you to change thread color, alter design dimensions, and resize fonts.
Brother also equipes this model with a USB port and built-in memory feature for when you feel like refreshing your design collection. Simply import downloaded designs and fonts onto a memory stick and transfer them to the machine's internal storage.
When it comes to applying your custom designs, this embroidery machine leaves a set of highly effective tools at your disposal, from advanced needle threading system and upper thread sensors to the large 5″ x 7″ embroidery field and quick-change presser feet.
If you are a fan of quilting, rest assured that this model is compatible with projects of this nature. The machine's bed features the drop feed dogs to accommodate free-motion sewing, embroidery, and quilting.
Pros
Built-in memory and USB port
Full color LCD display
Drop feed function
11 fonts for lettering and monogramming
Large hoop area
Janome Memory Craft 400E Embroidery Machine
Review
This top performance embroidery machine comes with 160 built-in embroidery designs and 6 fonts for all your lettering and monogramming needs, making it possible to customize each project to the tiniest detail.
Additional designs and fonts can be uploaded to the machine's built-in memory via USB port, all of which are then displayed on the full-color LCD touch screen located on the right side of the front panel.
The maximum embroidery size the machine supports is 7.9″ x 7.9″ though there are four extra embroidery hoops supplied in the kit. The work area is equipped with an extra wide table for large projects such as decoration of garments and bulky accessories.
As for the sewing performance, the machine operates within the speed range of 400-860 stitches per minute, providing enough power for heavy duty work as well as showing extreme delicacy with small or intricate projects.
To ensure a more reliable precision with any sewing action, Janome equipped this model with a variety of automatic and adjustable functions, namely its adjustable hoop positioning, the ability to adjust speed during embroidery, programmable trim of the jump thread, stitch allocation in increments of 1, 10 and 100, and auto return to previous position in case of thread breakage.
Other functions that may considerably ease your work include the machine's automatic needle threader and thread cutter, fast bobbin winding mechanism, horizontally positioned reel, and a bobbin thread sensor. This model supports threads by Janome, Robison-Aton, Madeira, and Mettler.
Pros
Includes SQ20b embroidery hoop
Automatic thread tension control
Bobbin winder comes with a plate and a cutting blade
Large work area with a wide table
Responsive touch controls
Full-color design preview
Bernette 340 Deco Swiss Design Embroidery Machine with Bonus Combo
Review
The Bernette bonus combo package consists of the Bernette 340 Deco embroidery machine and a set of brand accessories tailored specifically to be used with this model.
Bernette Swis Design equipped this machine with 100 embroidery designs, 3 alphabets, and 2 monogram styles, all of which can be browsed on the built-in LCD touch screen located on the front right side.
The monochromatic display allows you to perform a range of editing actions with any selected design, including flipping, rotation, mirroring, and rescaling. There is also the option of color adjustment and font resize for more flexible personalization of your projects.
Additional designs can be imported to the machine's memory, stored, combined, and edited. The drag and drop feature lets you manipulate all designs freely with a simple motion of your finger.
The free arm function lets you do various forms of intricate sewing, such as processing sleeves, cuffs, and hems. Large projects are also easier to handle over the machine's 7.9" x 5.5" embroidery area, while the drop feed dog option gives you space for free motion sewing.
As for the contents of the bonus combo package, the kit includes an elegant BlueFig TB19 trolley in red color that helps you move the machine around with ease, 10 bobbin packs containing 15 plastic bobbins each, and a pack of Schmetz needles. The bundle also adds a set of tools made by Brother, namely an embroidery thread set, a tear-away stabilizer, and a bobbin thread.
Pros
Built-in memory and USB connection
Fast stitching speeds
Large LCD touch screen
Built-in design editor
Factory-installed fonts
Lage work area
Efficient and stylish machine trolley
Bonus sewing supplies
In Conclusion
How much does a commercial embroidery machine cost?
Single-head commercial embroidery machines can start at $12,000 and go up to $20,000. Some brands offer specialized series of embroidery machines with more affordable prices, ranging from $2,000 to $5,000.
What's the difference between embroidery and monogramming?
As the name suggests, monograms contain single elements such as initials or a logo—sometimes even small patterns—which greatly limits their decvorative capabilities.
This is not necessarily a downside as monogramming has a very particular purpose which is usually to assign ownership or add that one simple touch for brand recognition.
Embroidery is a much more complex process that entails the creation of more intricate designs, patterns, and decorative trimmings.
How much does a good embroidery machine cost?
A good upscale embroidery machine can cost as much as $20,000, while more budget yet high quality options are priced around $3,000-$7,000. If your resources are limited, rest assured that plenty of budget models from trusted brands can serve you just as well if your normal sewing needs aren't particularly demanding.
What do you need to start embroidery?
Even machine embroidery requires a few essential supplies without which you simply won't be able to start embroidering in full. The most basic yet vital tools to acquire when you start embroidering are:
Even machine embroidery requires a few essential supplies without which you simply won't be able to start embroidering in full. The most basic yet vital tools to acquire when you start embroidering are:
Machine hoops of varying sizes.Embroidery needles for different fabrics.Embroidery thread (usually 40 weight threads).Bobbin thread & (usually 60 weight threads) with 3,000-5,000 yard cones.Scissors, snips, or cutters with curved tips and micro-serrated blades.Stabilizer of cut-away, tear-away, and wash-away variety.Adhesive spray for securing fabric layers during the embroidery process.
Can leather be embroidered?
Leather embroidery is perfectly possible though it should be done with more care than regular fabric embroidery. As needles leave permanent punctures in leather, there is no reverse process unlike there is with fabric.
It is best to go with lighter designs when embroidering on leather, something minimalist and sheer-like. Thicker and more solid designs might fail to stick to the leather surface, so patterns with heavy fills and satin stitch columns should be avoided.
When choosing your needle for leather embroidery, consider trying a size 80/12 leather needle wedged at the point. Needle of this type can reduce the puncture size and the stress of perforation in the leather surface.
What is digital embroidery?
At its core, digital embroidery is the process of image transfer. It creates stitched designs from a digital image by converting a graphic file into a stitch file, which is then read by the onboard computer of an embroidery machine.
Is an embroidery business profitable?
Over the years, custom apparel and accessories have been consistently rising in popular demand. This includes all types of garments with embroidered elements as well as handbags, gloves, hats, denim items, and other pieces that people want to make more personal to them.
Custom embroidery designs, particularly on accessory items, are popular gift choices around holidays and birthdays. This makes embroidery business (of any scale) a pretty profitable venture since the items are in demand all year round. The key to a steady success of custom embroidery business relies on good time management.
The consistency of your growth as an entrepreneur depends on the way you price your items: your rates should be both appealing to potential customers and also cover the costs of supplies, setup, and labor. The average pay for an embroiderer is around $12 per hour, provided a business charges by the hour instead of flat-rate billing.
Average embroidery prices vary from item to item. Standard polo shirts could get you as much as $20 a piece, which is rather impressive considering this is the least demanding type of embroidery.
Smaller items such as hats tend to require a more delicate hand, increasing their value to $10-40 depending on the size, design, and decorative elements.
Larger apparel like jackets can get you between $80-120, again depending on the design. More complicated embroidery means more hours with most of the effort going on working with small details.
Today, many startups start small, relegating their workshops to garage spaces or spare living rooms. If you worry about starting your embroidery business in a similar fashion, rest assured that your work premises don't determines the quality of your output. By getting a hold of quality embroidery gear and putting in an honest effort into each of your orders, you will see your business steadily grow and gradually establish itself.