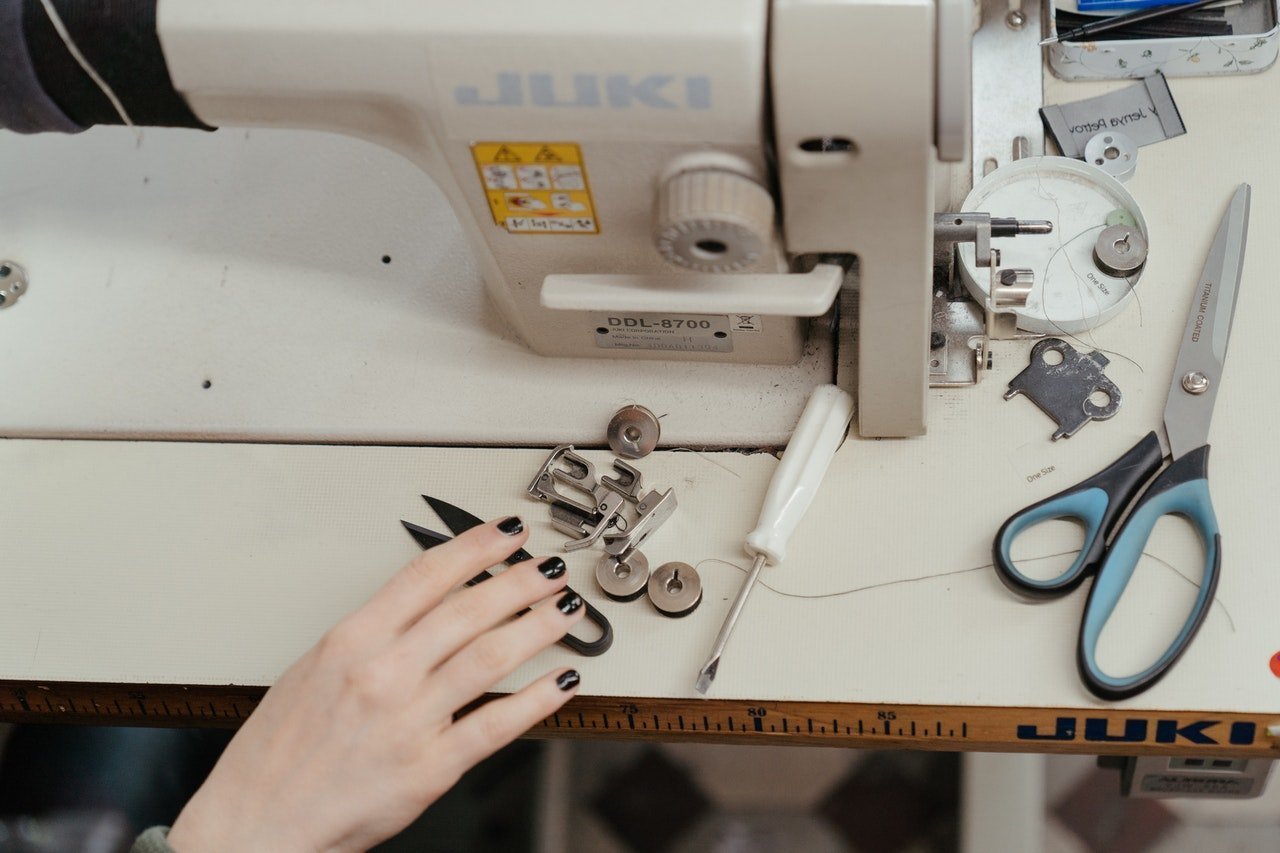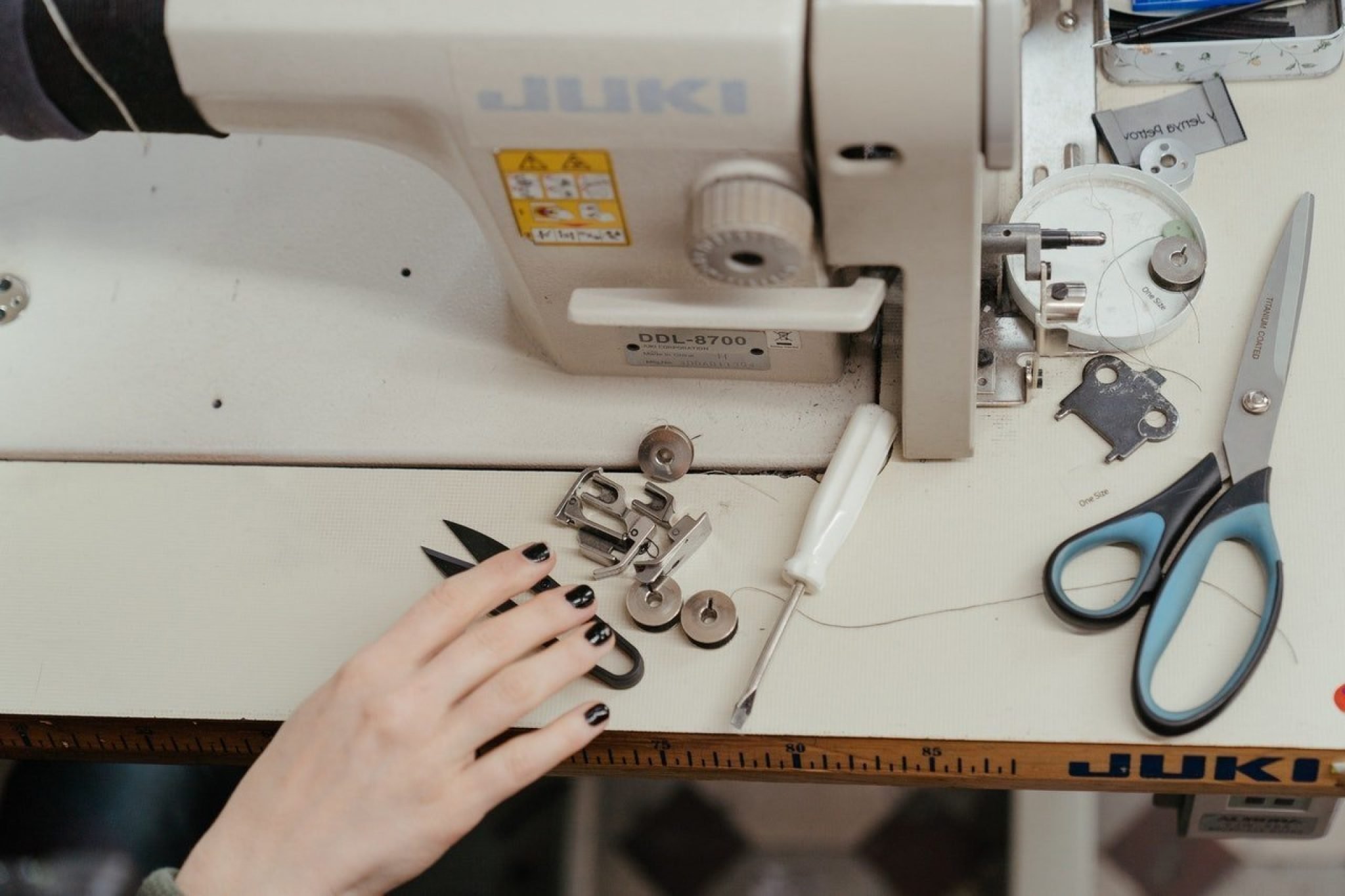 Whether you are looking to start a home embroidery business for your own pleasure or as a permanent source of income, buying a durable embroidery machine should be the first thing on your setup list.
Custom embroidery designs have become a mark of unique style and certain elegance, and the niche for private entrepreneurs has been expanding accordingly. Those seeking the opportunity to explore their creativity while also getting paid for it might consider starting with simple decoration orders and monogramming, such as apparel customization or embroidery of hats and bags.
But all projects of this nature can only be done with the help of powerful embroidery machines, both commercial and mid-market. Small businesses with medium output still require the use of highly durable machines, though whether to go for a more feature-packed or traditional machine is up to you.
What to Look for when Buying an Embroidery Machine?
Many leading industry brands manufacture embroidery machines specifically for home use, though the features remain to be essentially the same as some of the large professional gear currently in use. What type of machine will suit your business in the best possible way depends on the kind of work you plan to focus on, whether it's quilting, lettering, logo embroidery, or decorative stitching.
Most modern embroidery machines come with built-in designs and fonts which can considerably expand your creative options. This makes all your monogramming and lettering projects less cumbersome, while also allowing you to create custom fonts to satisfy the preferences of your customers.
If you prefer a faster and more automatized process, it might be more useful to focus on machines with computerized operation and touch screen interface. Machines with LCD touch screens generally give you more freedom in terms of editing and design creation. They also often include USB ports that support memory sticks or direct PC connection, allowing you to import even more embroidery designs.
Another important feature to consider is the speed range of a machine. Modern home embroidery machines start from medium range speeds, such as 400 stitches per minute, and go as high as 1200 stitches per minute.
For those planning to engage with large amounts of embroidery work, machines of heavy duty variety would be the best choice for a permanent workshop gear. Heavy duty models are reinforced with durable frames and offer various mechanical enhancements, including adjustable foot components, improved feeds, and various grids.
Review of the Best Embroidery Machines for Small Business
Brother PE800 Sewing Machine

Show more images
Brother PE800 Embroidery Machine, 138 Built-in Designs, 5" x 7" Hoop Area, Large 3.2" LCD Touchscreen, USB Port, 11 Font...
138 Built-in designs: Featuring 138 built-in embroidery designs including scrollwork, florals and quilt patterns, the PE800 has numerous options to allow your creativity to flourish 11 Built-in ...
Made by: Brother, Available:
In stock
Review
The Brother PE800 is a computerized embroidery machine with versatile presets and an LCD touchscreen designed for home-based embroidery with a small to medium scale output.
This home embroidery station comes with a vast selection of presets and concomitant tutorials in order to expand your creative options and general flexibility of sewing action. Among 138 built-in designs you may find plenty of industry favorites for all your embroidery needs, including professionally-inspired patterns and stitches.
In addition to color presets, the machine offers additional frame designs that include 10 shapes, 14 stitches, and 11 lettering fonts for monogramming embroidery.
Any additional designs, fonts, and shapes can be added to the machine's built-in memory via its USB flash drive port that supports memory sticks as well as cord connection.
All built-in and added designs can be accessed in full color via the machine's 3.2″ Sew Smart LCD touch screen display that provides free access to built-in tutorials with step-by-step guides to various techniques.
The display can also be used for editing different designs and customizing almost any project. Its featured editor supports various gestures that let you drag and drop selected designs as well as rotate, mirror-image, re-size, and descale the image. All final looks are displayed on the screen before any embroidery can commence so that you can cancel or edit the design at the last minute.
This model offers a substantial embroidery area of 5″ x 7″ able to handle large designs, patterns, and lettering pieces as well as combine different designs with minimal rehooping. As for the pattern rotating increments, the work field allows the rotation by 1 degree, 10 degrees, or 90 degrees, accommodating projects of varying sizes and levels of intricacy.
Another useful upgrade comes in the form of the advanced needle threading system that handles the process of needle threading automatically. The needle threader is operated by a marked lever that engages the mechanism and threads the needle with ease, saving you the time and hassle of manual change which can be vital when working with embroidering designs that require multiple thread switches.
Automatic thread cutter is also added for maximum time efficiency and can considerably increase your productivity during complex projects. In addition, you may find a numbered threading diagram printed on the machine for a greater ease of use.
The tension of the thread is determined automatically and closely monitored, while both the bobbin and upper thread sections are equipped with built-in sensors to deliver more precise results. The bobbin section has a quick-set mechanism that lets you change your spools without a hassle.Moreover, the embroidery field is lit by efficient LED lighting from underneath the panel, providing a clear view of your work area even in the lack of natural light. More LED bulbs illuminate the needle area to make any projects that deal with darker and thicker fabrics much easier to handle.
Pros
Full color LCD screen with built-in editor
USB port supports design import
Automatic needle threading and cutting
Built-in bobbin and upper thread sensors
Large work field
Built-in fonts for easier monogramming
SINGER Heavy Duty 4423 Sewing Machine with 23 Built-In Stitches
Review
The Singer Heavy Duty 4423 is a powerful sewing machine designed for home-based workhouses and craft stations. As a heavy duty model, the machine fully supports tough projects that require processing of fabrics like canvas or denim.
Equipped with a powerful motor and encased in durable metal frame, this Singer machine is able to accommodate sewing of various levels of complexity and hardness while providing high stitching speeds for maximum efficiency of operation.
At the maximum speed of 1100 stitches per minute, the machine creates ideal conditions for heavy duty work and intricate processing not unlike the ones found in professional workshops. The high performance motor is said to provide 60% increase in strength compared to sewing machines with standard motors.
There are 32 built-in stitches you can choose from, including the most used patterns for various decorative trimmings, sewing, buttonholes, and other craft projects. All stitches can be selected with the help of a large dial located on the front of the machine.
Buttonholes in particular are easier to process with this device, largely due to the addition of a one-step buttonhole feature. The action is simplified for your convenience and only requires you to place each button in its corresponding buttonhole foot after which the machine adjusts the size of the buttonhole so it fits each button perfectly.
With its variable needle position feature, the machine lets you adjust your needle in 3 main positions to work with different sewing techniques such as topstitching, edge stitching, piping insertion or zipper application.
In order to provide a better work surface, the arm's bed plate is made from durable stainless steel, allowing you to handle all types of fabrics over the bed plate's smooth surface. Whether you want to work with canvas or gauze, you can be sure the material will glide freely and won't snag during the sewing process.
Each project is also made easier with the level of customization this Singer provides. For one, the stitch length can be adjusted to suit different stitch techniques such as applique, basting or tacking. The stitch width from left to right is also adjustable, letting you change between narrower and wider configurations with the top margin reaching up to 6mm or approximately 0.3 inches.
In addition to the extended versatility of sewing action, the machine eases your prep routine by adding the built-in needle threader that can thread any thread type through the eye of the needle, saving you time and effort. The feature is especially helpful for users with imperfect vision as it reduces strain that normal needle threading tends to put on one's eyesight.
Located under the machine's arm, the bobbin compartment comes with a transparent lid to ensure you are always aware of how much thread you have left at all times. The bobbin itself is horizontally positioned and can be dropped and locked inside the bearing with ease. Supplied with 15 bobbins, the machine is best combined with bobbins of SINGER or INSPIRA brands as it stimulates the best possible performance.
Unlike most traditional sewing machines, this model gives you the option of hiding the feed dog points, sometimes called feed teeth, and pulling them up only when needed. Feed dog points are designed to provide a steady grip on the fabric in order to move it along evenly (as opposed to manual control of the fabric feed), but certain tasks are best done without the interference of feed teeth, namely quilting, button stitching, and free motion sewing.
Whenever you need to lower the feed dogs from the bed plate, simply pull on the level marked as drop feed lever. The level is also used for pulling the teeth back up, but you will need to turn the handwheel as well in order to raise them.
Depending on the type of fabric you are working on, it is important to exercise just the right amount of pressure when sewing. This means that the pressure that you put on the pressure foot needs to be adjusted with greater precision, and the pressure of this Singer can be increased and decreased in appropriate increments to accommodate various fabrics, from lightweight sheers to heavyweight canvas and denim.
The storage compartment can be removed to give you access to the free arm whenever you need to work on intricate areas such as sleeve cuffs or trouser/skirt hems. Like many modern sewing machines, this model lets you snap the presser feet on and off to provide more freedom of movement during work.
The reverse lever is positioned within easy reach and can be found above the main arm and slightly to the right. It is easy to flip on and off, allowing you to sew in reverse whenever you need to secure a seam.
If you encounter issues with the machine or have questions about its features, the SINGER Sewing Assistant App is always available for any problem resolution. There is enough information on installation, machine construction, and Singer's sewing action that delves into the proper selection of stitches and crafting techniques.
This heavy duty model also comes with a custom machine cover made from soft yet stain-resistant material designed to keep your Singer clean and dust-free when not in use.
Pros
Sturdy frame and powerful motor
High stitching speeds
Transparent bobbin compartment
3 needle positions
One-step buttonhole function
Removable feed dog points
Automatic needle threader
Janome MB-4S Four Needle Embroidery Machine with Accessories
Review
As one of the leading modern machines manufactured for home use, this MB-4S makes for a highly competent sewing unit to apply in small business settings. The device comes with a wide range of embroidery formats intended for all types of creative work, including the templates used by industry professionals.
Supplied along with a set of Janome branded accessories, the four main embroidery hoops are manufactured specifically for the use with the MB-4S machine, creating the working area for multi-level application.
In addition to the four MB-4S hoops, the machine is provided with lettering hoops and large embroidery hoops for more creative flexibility. It is also compatible with six industry-standard Tajima hoops and four Janome hoops, making it suitable for a wide range of sewing projects.
Featuring a 5.7-inch Remote Computer Screen, or RCS, the machine offers the editing interface with over 65,536 colors and lets you customize your pre-sets and other settings.
The editing process is made more flexible by the array of functions the computer is supplied with, including the options to enlarge, reduce, rotate, drag and drop, re-edit, zoom, arc, and combine. A single RCS is compatible with other Janome machines, allowing you to switch remote control between various devices so you don't have to purchase additional controllers.
As for the machine's built-in options, it holds 50 embroidery designs, 10 fonts, and 2 & 3 letter monogramming option available for immediate use. Though your work is not limited by the offered built-in options, and the expanded 3 MB of built-in memory allows you to store up to 1,500,000 stitches or 100 designs alternatively, all of which can be selected from the on-board sub-control panel with backlit LCD screen.
All additional designs can be transferred via USB port that supports direct connection to your PC. The machine's digital functions are supported by Janome Artistic Digitizer Software with its comprehensive feature package that makes sure all your projects produce professional quality results.
In terms of performance, the MB-4S boasts an especially powerful set of features. One of the standout components is the machine's dedicated bobbin winding motor which you won't normally see on professional embroidery appliances.
The motor can significantly raise the efficiency of your work as it neatly winds newly added bobbins while the machine is otherwise engaged in stitching.
The bobbin itself has been upgraded and is now 1.4 times larger than a regular bobbin. Its winding can also be done independently with a simple touch of a separate button.
The needle area is illuminated by 4 white LED lights for complete visibility, including 2 dedicated sewing lamps. Built-in automatic thread cutter works for both needle and bobbin threads, while the automatic cutting of jump threads can be engaged even between letters.
Such jump thread trimming is programmable, designed to help you complete your projects faster. Embroidery sizes may vary, though the maximum available size measures at 9.4 inches by 7.9 inches.The positioning of the machine's hoops is also adjustable to suit the needs of various projects, while the dedicated sensor alerts you whenever a breakage of the upper thread occurs. The machine supports various thread brands, including Janome, Robison-Anton, Madeira, and Mettler.
Pros
Automatic thread cutter
Programmable jump trimming
Large work area
Bright LED lights
Larger bobbin
Faster bobbin spool speeds
Built-in memory and USB support
Brother PE535 Embroidery Machine
Review
The Brother PE535 is a computerized embroidery machine with accessory storage and LCD touchscreen controls. Being one of the top choices among customer's favorites, this model offers a great balance of affordability and quality of performance.
This automatic embroidery-only machine is supplied with <strong>80 built-in designs featuring various themes for all types of craft work such as floral and holiday patterns, lettering, border processing, and cute designs for kids.
Another useful built-in collection of presets offers 11 fonts, including 6 English and 3 Japanese lettering fonts, all of which are available in small, medium, and large sizes. You can also edit the chosen font's alignment, letter spacing, and curve angle. Latin alphabet also comes in both uppercase and lowercase modes.
The machine features a USB flesh drive port that can be used for importing more fonts and designs of your choosing. They can all be stored in the machine's built-in memory and accessed along with the factory-installed options.
However, the customization function goes even further with the machine's 3.2″ Sew Smart LCD touch screen display providing realistic preview of all designs in full color. Each design and font can be edited by size, allocation, and color. Once you have finished working with the built-in color palette and other editing tools, you can check with the preview before starting your embroidery work.
The embroidery field of this model encompasses a considerable 4″ x 4″ area and includes a grid sheet with built-in alignment tools. This can ease the process of design alignment and needle placement that are especially important with complex projects.
Additionally, the work area includes feed dog points to position and secure the glide of the fabric regardless of its weight and density. Adjustable speed settings allow you to alternate between optimal stitching speeds when you work with vastly different fabrics and designs, with the maximum speed reaching 400 stitches per minute.
For added time efficiency, Brother included an automatic needle threading system as well as a quick set bobbin compartment with jam resistant drop-in mechanism, letting you save precious time and energy between thread changes.The machine comes with an assorted tool kit that includes a 3-piece needle set, a seam ripper, a spool net, 4 bobbins with embroidery thread, 4 spool caps, 2 screwdrivers, and a cleaning brush. The set also provides a machine cover to protect your appliance from dust whenever you put it in storage.
Pros
Reasonably-priced and efficient
Built-in memory and USB port
Large LCD screen with editing features
Full color design preview
Quick set bobbin function
Automatic needle threading
Adjustable fonts for monogramming
Janome Horizon Memory Craft 12000 Embroidery and Sewing Machine
Review
The Janome Horizon Memory Craft 12000 is a professional craft machine designed for embroidery, sewing, and quilting in home setting.
Featuring 425 built-in stitches and 338 designs, this home craft machine creates up to 100 stitch combinations and engages the arm in 91 possible needle positions to accommodate a wide range of projects.
As a top loading full rotary hook bobbin model, this Janome machine is also easy to use, especially with routine tasks such as frequent thread changes that are made faster by the automatic thread cutter with memory function.
Thread brands best used with this machine are Janome, Gutterman, Sulky, Madeira, Robison-Anton, and Mettle. The work field can be extended to the 11″ x 4.7″ area, making it extremely suitable for quilting and intricate embroidery work.
The maximum speed of this model reaches 1000 stitches per minute, saving you precious labor time with each project. Another useful addition to the machine's selection of features is the one-step buttonhole option that lets you stitch 13 buttonholes at a time. The AcuFeed feature also gives you more accuracy when guiding fabric over the dog points, and the holder's AD foot ensures a more precise glide.
All designs, stitches, and monogramming options can be accessed via the machine's LCD touch screen located on the left panel. It offers full color preview of every design and lets you edit and customize presets before stitching. You can also import more custom designs through the machine's Horizon link or USB port.Accessories supplied with the machine's kit include a semi hard cover, a magnifying holder with 20 lenses, foots for zig zag quilting and satin stitching, a range of embroidery hoops, and more.
Pros
Built-in USB port
4MB memory storage
Adjustable knee lift
Foot pressure and height adjustment
Real-time PC connection
15-inch embossed stainless steel bed
Automatic thread tension
Auto return post thread break
In Conclusion
What is the best commercial embroidery machine to buy?
Whether you are working from home or a personal workshop, one of the best commercial embroidery machines to use in such settings is Janome Horizon Memory Craft 12000 designed for a variety of versatile craft work. This model is powerful, reliable, and remains to be a favorite among industry specialists.
How much does a professional embroidery machine cost?
Professional single-head embroidery machines start around $7,000 and can go as high as $20,000. Single head machines support the embroidery of one item at a time. Some brands issue machines for home use starting from $500 which is more appealing for startups. Upscale home machines go up to $7,000 and higher, depending on the brand.
Which embroidery machine is best for monogramming?
There are several machines that can be considered the best at what they do, since it all largely depends on the scale of your production, but there is one consistent top choice for this type of work and it's Brother PE800 Embroidery Machine. It offers plenty of functions for top end embroidery work, including highly customizable monogramming features.
What is the difference between an embroidery machine and a monogramming machine?
Both monogramming and embroidery machines come with similar features and share large portions of their functionality. The key difference is in application: monogramming machines primarily focus on embroidering fonts and letters, so their built-in designs include a wide range of fonts for creating monograms.
How much does it cost to embroider a logo?
Logo embroidery can be rather pricey since it includes the cost of logo vectoring and digitization. This places the price between $40 and well into hundreds, depending on the size of the logo and its complexity. For example, simple left chest logos for shirts or jackets measure at approximately 4 inches and cost around $60 for a piece.
Is an embroidery business profitable?
Recent years have seen the rise in demand for custom apparel and accessories with embroidered elements, including handbags, gloves, hats, denim items, and other pieces that people seek to personalize.
Individually-designed and unique embroidery items are among the most sought-out gifts, especially during big holidays, making it a rather profitable endeavour for any small business that deals with custom embroidery if it is managed well.
It all comes down to pricing your items in a way that remains appealing to customers while compensating the costs of your setup, materials, and labor. The average pay for an embroiderer is around $12 per hour, though it always depends on your area and the type of gear you use.
For example, regular short-sleeved shirts of average size could go for as much as $20 a piece and embroidery work for this type of apparel is the least demanding in terms of labor.
Smaller items that require a more intricate approach, namely hats, can get you between $10-40 depending on the size, design, and decorative elements.
Larger items like jackets raise that average to $80-120, with more complex designs demanding more work with small elements which increases labor hours and therefore the final price.
The possibilities of finding a specific niche and creating your particular brand within it are endless since the demand for custom apparel and accessories only increases. Today there are some very specific and rather profitable niches that can provide steady income for startups and established small businesses. They include weddings, national holidays, religious holidays, items for pets, as well as various fraternity and sorority organizations since they make for a good repeat business.
Even if you start small, whether it is in your home study or garage, quality embroidery gear plays a vital role in the future growth of your enterprise. Once you establish your regular clientele and outline the prime field of focus, you will find there will be space for upgrading to larger workshops and better gear to support the increased flow of orders. The key to creating and maintaining a profitable embroidery business is learning to correctly manage your time.