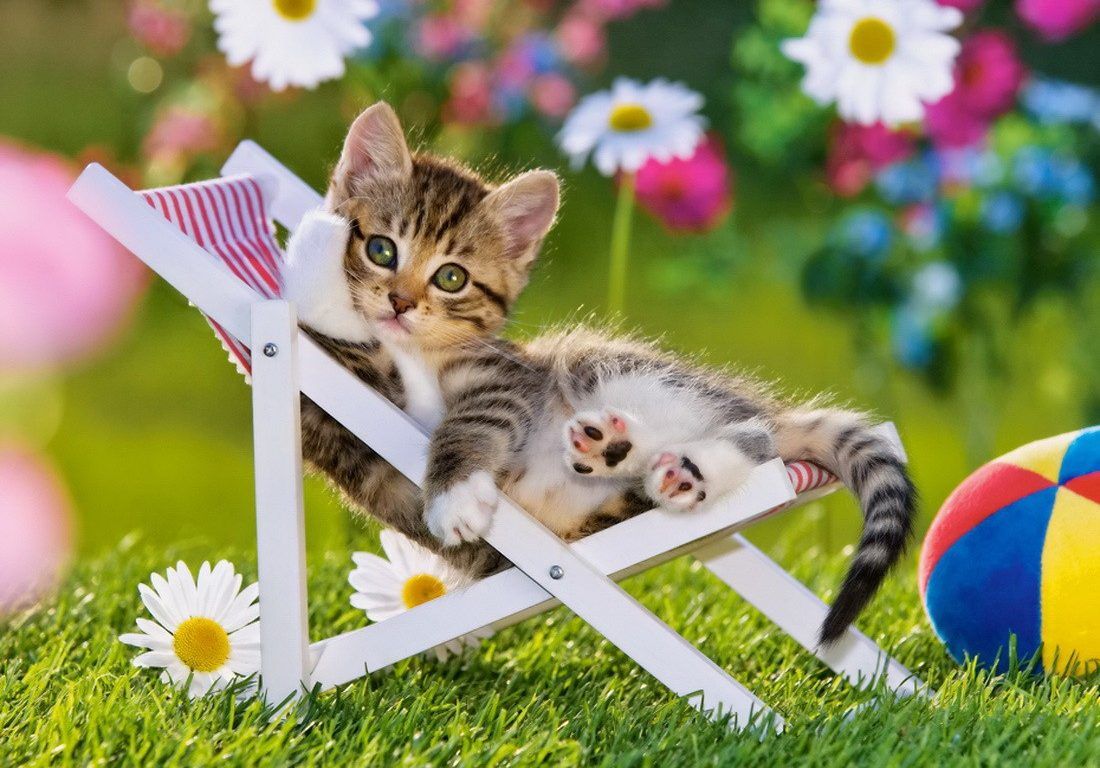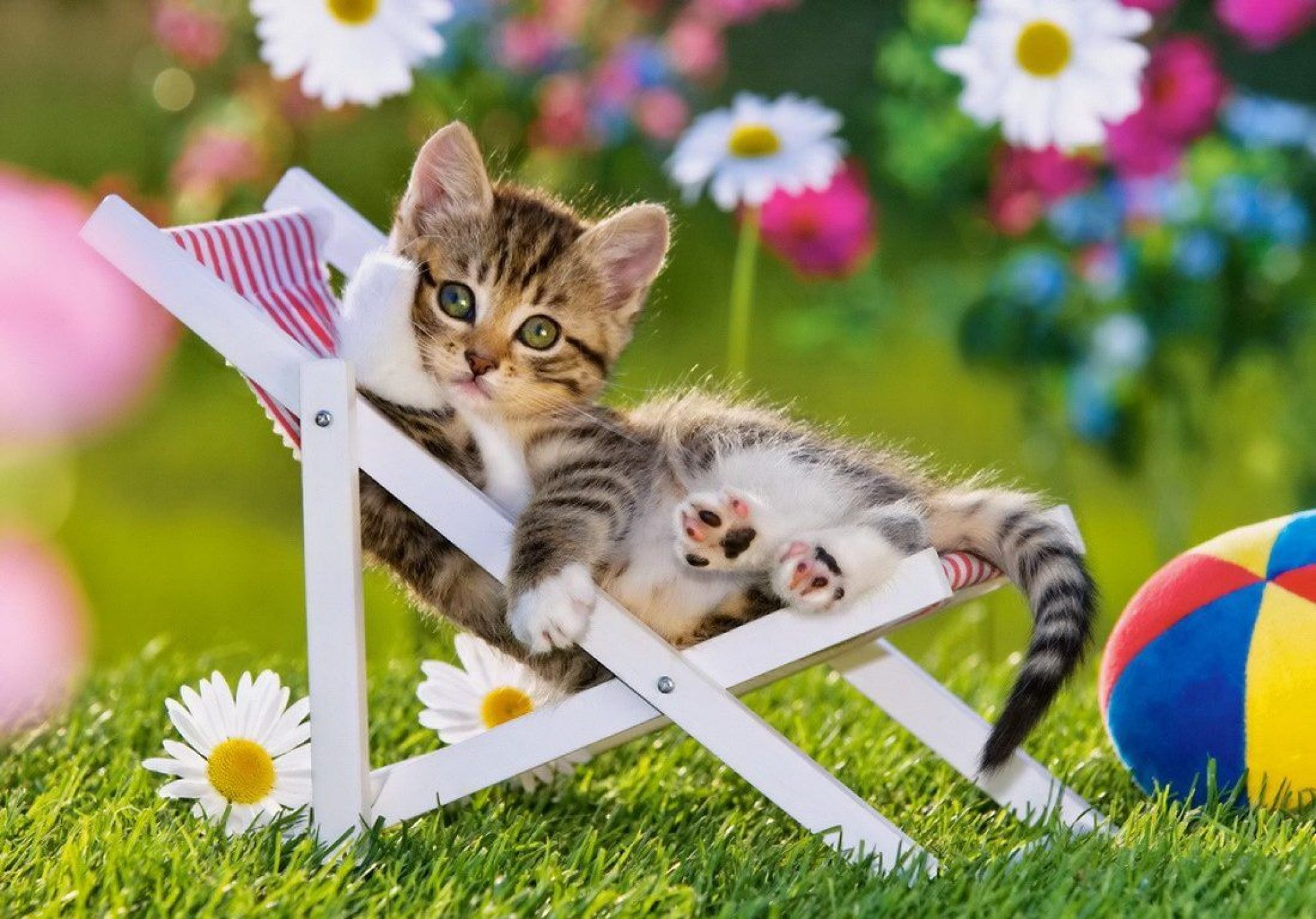 Embroidery may often appear intimidating for any crafts beginner. Any expert at this art form will tell you that embroidery is by no means plain or simplistic, but it can be easy to get a hang of—with the right approach of course.
One of the easiest and most accessible ways to start embroidering is to take up cross stitch patterns. Cross stitch is a pretty straightforward form of stitching that requires less effort on counting compared to needlepoint. And with various pre-printed beginner kits, you won't need to count at all and simply enjoy the process of learning this needlecraft.
There are many popular cross stitching themes, though few things are as timelessly beloved as cats. Cat cross stitch kits are such a prevalent type of pattern that you will have no trouble finding one that suits your tastes.
What type of cat cross stitch kit should I choose?
With so many beautiful and versatile cat patterns out there, it can be pretty tough to land on just one. What should ultimately guide you is your proficiency level. After that, you are free to roam the vast land of cat designs and pick one that's more your style.
Stamped or Counted?
When browsing cat cross stitch kits you will most likely see that each set has this one peculiar descriptor: counted or stamped. This essentially describes the way a particular pattern is cross stitched, either by counting with the help of the chart or having the extra aid of the pattern being pre-printed on the canvas itself.
Stamped kits include canvas pieces that feature the future pattern printed on the top level. It is usually done with washable dye so you can easily remove it with water.
Counted kits have very detailed charts with symbols, numbers, and DCM thread identifiers to guide you through the pattern. They are a bit harder to do for complete beginners, so if you are looking for your first ever set it might be a good idea to go with a stamped kit.
So what about the size?
Even though there are a great many options with either huge or minuscule patterns, most conventional cross stitch kits will offer you a medium size canvas. Original canvas size and the finished size can slightly differ depending on the kit.
If you are a novice, you might benefit from smaller patterns and slowly build up to bigger ones. If it's a present, consider the skill level of the person you are planning to gift it to. Canvas size also depends on where you plan to put your finished cat pattern. If you want to frame it and put it on a wall or atop a fireplace always consider how much free space you have to make the cross stitch piece fit both in size and style.
Top-rated Cat Cross Stitch Kits for Experts and Beginners
Cat Cross Stitch Kit for Beginners by Povitrulya
Show more images
Cat Cross Stitch Kit for Beginners
Beginners cross stitch kit "Cat"
Available:
In stock
Review
This neatly-sized stamped cat cross stitch kit features a cute and easy pattern with a pre-printed guide that includes the color-numbered image of the final embroidery and a set of instructions.
Other supplies of this kit include a needle, cotton threads, a piece of canvas, and mouline threads in 7 colors required for this cat pattern. All threads are numbered to make the process much clearer and avoid any mishaps during stitching.
On top of it all, the threads are all eco-friendly cotton so you can be sure the materials you'll be working with are non-toxic and absolutely safe. The canvas measures at 7.1 inches by 7.87 inches, though of course, the final image would be much smaller.
Since the kit is designed specifically for beginners, the tutorial is made to be thorough and fully accessible so any newbie can follow it without a problem. It offers the guidance kets to both the full cross stitch style type and the stalk seam type of embroidery.
What's even more helpful for complete novices, the kit comes with pre-stitched segments to help your learning experience during your first ever cross stitch embroidery, making this kit a perfect first cross stitch attempt for kids as well as adults.
Parents might find this cat cross stitch kit a sweet addition to a new nursery, though it also makes a great gift for your friends and family, both adults and children.
Maydear Cat Cross Stitch Starter Kits for Beginners
Review
Despite being intended primarily for cross stitching beginners, this stamped Maydear kit works perfectly well for those already familiar with the process as well as experienced craft-lovers.
Maydear uses one hundred percent eco-safe threads without any toxic dyes so you will find them soft to the touch yet durable enough to handle firm needlework. The natural composition and dye make the colors simply pop and give the finished embroidery a brighter glossier appearance.
Maydear floss is actually an 11 count thread which means that a single thread includes 6 fibers. Each thread is best separated into equal pieces with 3 strands each for effortless full stitching and into 2 strands each for the back stitching. They are also neatly arranged on the kit's cardboard piece to make the usage less messy.
Additionally, the kit includes a comprehensive guide for the cat pattern that uses numbers and symbols for each thread color while sectioning the image into a clearly-defined grid. This makes it suitable for children who are keen on learning the craft since everything is color-coordinated and simple to follow. The pre-printed pattern is also high quality so it's easy to discern.
Maydear also provides free additional threads for this pattern in case you run out but the actual kit already comes with extra material to cover any re-stitching work you may have to do with the pattern.
DIMENSIONS 'Frederick the Literate' Snoozing Cat Counted Cross Stitch Kit
Review
In this advanced craft kit, Dimensions presents a cross stitch variation of arguably one of the most famous cat paintings by Charles Wysocki. This warm and delightful slice of cosy Americana will be a worthy addition to any traditionally styled living room or study.
The kit itself contains a needle, strong canvas fabric, color-sorted threads, and a detailed stitching tutorial. All threads are neatly organized and the canvas are made of black Aida of 14 count variety.
Since this is a counted pattern, all stitching directions have to be followed from the manual instead of the stamped fabric print. The pattern is full of fascinating detail that poses a rather pleasant challenge and once finished gives a lovely final impression.
ITSTITCH Printed Cross Stitch Baby Cat Butterfly Kits
Review
A minimalist yet amply detailed, this cross stitch kit by ITSTITCH works ideally for complete beginners, both adults and school-age children.
The main pattern depicts a lovely kitten play with a butterfly amid flowers—a serene and adorable picture to be used as a decorative piece in any room in the house.
Inside you will find a thorough set of instructions with symbols assigned to each thread color. The cotton canvas comes with the print of the cat pattern done in an eco-friendly washable dye. Since the pattern's stamp doesn't reflect the real thread colors, a reference image and color scheme tutorial is supplied to aid your stitching.
All threads are made of Egyptian cotton and sorted for the ease of use. Their softness combined with the vividness of color is also backed by strength, so it won't break easily. This type of thread should be used differently depending on stitch style: full stitching needs 3 strands and backstitching should do with 2 strands.
DIMENSIONS Max the Cat Counted Cross Stitch Kit
Review
Another classy entry from Dimensions, this life-like cat cross stitch kit offers a more subdued and mature palette evocative of pastel paintings.
Designed by Lucie Bilodeau, Max the Cat cross stitch kit is designed for counted stitching on a comfortably sized 10" x 15" canvas. The 14 count Aida fabric is pleasantly beige in tone and is completely safe to handle due to natural source materials.
The kit also includes a thread organizer to make your work more enjoyable. All cotton threads are carefully numbered so you won't get lost in the complexity of this pattern that requires both full and half stitching styles.
Additionally, the cut of the cloth makes the final framed image appear more rich and sophisticated which would look at home in a guest room or bedroom. It also works great as a gift for any cross-stitching enthusiasts.
Maydear Kitten Embroidery Starter Kits for DIY Embroidery
Review
One of Maydear's simplest cat-themed designs, this cross stitch kit features a sleeping kitten pattern with additional detail that adds to the overall cuteness of the entire piece.
Made for newbies, this small and adorable cross stitch kit will work as a good starting point for adults and kids over ten years of age. This kit features a soft and sturdy 11 count fabric made of cotton with the stamped image of the kitten that gives clear directions for your thread.
Threads are quality Egyptian cotton with a 6-strand composition that requires you to divide them into 3-strand threads for stitching this pattern. Thanks to the long-staple floss you will get rich bold colors in the final work, making it a beautiful addition to a nursery or child's bedroom.
DIMENSIONS Hang in There Cat Counted Cross Stitch Kit
Review
Any cat lover would find this pattern a joy to work with. With its charming cat as the centrepiece and sweet motivational message, the finished picture can brighten any room regardless of where you put it.
This cat cross stitch kit features the so-called Hang On Kitty pattern depicting a small kitten hanging on a branch and an uplifting quote underneath urging the viewer to Hang in There. The entire piece is done on 14 count Aida fabric dyed pastel blue which, combined with the soft greyscale of the cat's form, gives the final cross stitch product a rather calming overall effect.
This is a counted kit that requires you to follow the color guide, though it is extremely easy to get a hang of. The kit also includes cotton threads, all of which are presorted and numbered. After the work is done you can put this kitty in a frame with light borders to keep as an element of decor or as a present to a loved one.
Maydear Cross Stitch Stamped Watercolor cat Kits
Review
If you are looking for a more elaborate pattern, this Maydear cross stitch kit offers just that. Moreover, for all its visually-appearing complexity, the actual stitch-work will be suitable for beginners and children as well as more seasoned craft-lovers.
The kit offers a beautiful cat pattern that imitates a watercolor palette with its delicate and airy hues of blue and lilac counterpointed by softer shades of brown. It is pre-printed on the fabric itself with the grid added on top for easier navigation, so you will have no problem positioning your stitches. The eco-dye is fully washable as well.
In addition to the stamped image, the kit provides a chart (most likely on the canvas edge) for each thread with assigned numbers, symbols, and DMC color chart guide. Cotton threads included in the kit are 6 strands each designed to be used in 3-strand portions for the main cross stitch.
As for the canvas, it comes in a medium 16.1 by 16.1 inches made for square frames. The finished pattern will look bright enough yet soft in tone to complement neutrally decorated rooms.
DIMENSIONS Meowsical Trio Stamped Cross Stitch Kit
Review
Cross stitch fans that are fond of both cat and music themes will get an enjoyable pastime with this Dimensions kit.
As all pre-printed kits from this manufacturer, this set comes with a stamped canvas of ivory sailcloth color. The size is close to medium measuring at 14 inches by 11 inches when completed.
This particular pattern has more contrast since it features an off-black section of the piano board with keys. The three cats differ in color but each is fairly uniform in its shade which can make the stitching less cumbersome in terms of constant thread change.
Threads are cotton mouline—durable yet fine to the touch—with the numbered color chart provided to help you with shade distinction. Instructions also include the guide to the cross pattern and corresponding threads.
DIMENSIONS NeedleCrafts Gold Petite Collection Counted Furry Friends Cross Stitch
Review
One of the more minimalist patterns from Gold Petite cross stitch collection by Dimensions, this counted kit serves both as a beautiful gift and as a lovely way to spend your free time by doing something fine with your own hands.
The Furry Friends pattern shows a red tabby kitten playing with a small duckling set against the traditional off-white canvas. The fabric is 14 count cotton Aida designed for durability but also ease of handling.
Presorted threads are made of cotton as well and marked by color to make your work easier when you follow the instructions in the chart.
Sweethome Colorful Cat in Dark Counted Cross Stitch Kits
Review
Sweethome craft sets tend to come with a slight spin on more conventional patterns without being too outlandish, and this cross stitch cat kit is no exception.
The entire pattern is a render of a cat's face in closeup done in striking multi-color against the black backdrop. The choice to go with a darker background pays off since it brings out every single hue that makes this vivid composition.
The fabric used for this pattern is 14 count cotton Aida famously easier to work with than any polyester. Each natural Egyptian cotton thread has been presorted and numbered with corresponding stitch chart.
Even though this pattern might take you some time to complete (depending on your skill level could be around a week), the entire process is nothing short of fun. Dealing with so many rich color can also more engaging than working on more neutral projects.
Sweethome 20 colorful cartoon cats Counted Cross Stitch Kits
Review
Another interesting cross stitch concept from Sweethome, this pattern could be best described as a playful pop art design featuring 20 highly stylized colorful cats sitting in 5 identical rows.
Each cat is based on the same shape but comes with slightly different individual detail, making them more diverse and interesting for the whole piece. Bright primary and pastel colors are achieved with fine DMC cotton threads numbered according to the DMC scheme.
The background for this pattern is the strong 14 count canvas made of cotton and measuring at approximately 18.9″ x 20.5″ (48cm x 52cm). In its final form, this sweet cat pattern will look sweet and memorable as a piece of interior decor or as a personalized gift.
All instructions are supplemented with color and stitch guide charts to ensure the work process is more straightforward and the counting is relaxing instead of stressful.
DIMENSIONS Gold Collection Counted Feline Love Cross Stitch Kit
Review
Both needlecraft and cat aficionados with a little more cross stitching experience behind their belt might find this intermediate to advanced cross stitch kit from Dimensions particularly inviting.
The piece is on the smaller side, offering a rectangle cut of thick 18 count Aida cloth as the working background made of fine ivory-hued cotton. However, this pattern is designed to leave no white canvas spaces as the image is supposed to be fully filled in.
Stylistically, this pattern is composed to give a more traditional vibe which could be more familiar and comforting to work with for some needlecrafters. The pattern shows two cuddling cats—a red tabby and regular tabby with a touch of ginger.
It is made more challenging and fun to do thanks to the intricacy of added detail. There is a window behind which the kittens are snuggling, sections of cobbled wall on each side of the off-white windowpane, and a colorful garden bed out front with two Monarch butterflies adorning the flowers.
Together with instructions and schematic chart, the kit includes presorted cotton floss (all numbered accordingly) designed for full and half stitch usage with this advanced cat pattern.
Maydear Cross Stitch Kits Stamped for Beginners DIY Colorful cat
Review
When it comes to stamped patterns, Maydear is a frontrunner for catering to beginners without restricting their artistic options. This kit in particular is an example of simplicity that still offers something colorful, interesting, and fun to engage with.
The cross stitch kit includes a 13 by 17-inch canvas with pre-printed pattern, needles, organized threads, and instructions with the source image as well as color guide. All threads included in the kit are made eco-clean cotton and contain 6 strands each.
This stamped pattern features a winking cartoon cat with full-body stripes all in different bright colors as well as a decorative bow tied around its neck. The fine whiskers and fur strands on the cat's head are also of different hues. Because the motley design of this cat is so cheerful, it could be ideal for children who want to start cross stitching.

FAQ
What is a counted cross stitch kit?
Counted cross stitch kits are sets of needlecraft supplies designed to complete a single project. They include everything you will need to create the pattern sold with the kit: needles, canvas, threads (usually presorted), detailed pattern chart, and instructions for the types of cross stitching as well as other tips for improving your skills.
What can you do with cross stitch pieces?
Completing a cross stitch pattern doesn't always mean your work here is done. Once you have a finished cross stitch piece on your hands, it's time to decide what to actually do with it if, of course, it's not intended as a gift.
The most obvious way to use a cross stitch piece (as well as the most commonplace) is to find a nice matching frame for it and put it on the wall, on top of a drawer cabinet, or even a mantlepiece.
There are however other creative forms of applications for finished cross stitch projects. Some types of standard-sized pieces (such as medium and large) can go on a decorative pillow, such as the one you put on a sofa. Those cushions aren't meant to be used as a headrest, so you can fashion a custom piece of DIY decoration for each of your pillows.
Another great way to use cross stitch pieces is to decorate accessories and even clothing. Tote bags, regular fabric handbags, loose blouses—you can find the right size and cross stitch pattern for practically anything. And any piece of clothing or accessory would feel much more personal and special with a unique handmade pattern.
Particularly small cross stitch pieces can be used as bookmarks—a real treat for book lovers everywhere—as well as various household trinkets such as keyring charms, placemats, coasters, and much more. By taking up this hobby you can make your room feel warm and cosy while also having an endless supply of ideas when it comes to seasonal and birthday presents.
What's the difference between cross stitch and needlepoint?
While both embroidery styles use fine cloth and have to be done by hand, often with the help of numbered charts, these techniques are fundamentally different in appearance and approach.
As the name suggests, cross stitch embroidery is done by making an 'x' in the fabric with cotton floss. This type of stitch is called an intersecting stitch and although it offers some variation it does not allow for the level of freeform other embroidery styles do. Most often you will see full, half, back, and double types of cross stitches in pre-packaged kits. More adventurous embroiderers can also try out other cross stitch types, such as long-armed, double-sided, herringbone as well as its double variation, Greek, Italian, and Hungarian.
As for the type of fabric, cross stitching requires a specific type of canvas that provides a more even weaving and is generally easier for guiding your threaded needle through it. The fabric is usually Aida cotton which, depending on the stitch pattern, will vary in thread count (could be anything from 11 to 18 counts) as well as color. Aside from the standard white and ivory canvas you may see black, beige, blue, and generally any color aimed to complement the pattern.
In contrast to the cross stitch, needlepoint embroidery allows the use of nearly any type of stitch as long as you can keep count of each type and placement. The main needlepoint stitch is called a tent stitch that forms a diagonal line. The easiest way to describe it would be by calling it a half of the full cross stitch but it is only one method for doing a tent stitch. Aside from the left-to-right half cross stitch technique you can go with a continental tent stitch that alternates the direction of the stitch line from row to row or you can go with the basketweave which is basically filling the canvas diagonally.
Needlepoint embroidery is much more dense than cross stitching as it is meant to create a nearly gapless image. That's why it requires slightly different fabric that, in comparison to cross stitch canvas, appears to be more "holey" as it were. Though the cloth is heavy and a bit more rigid to allow for this type of dense, intricate embroidery, it is still of very fine composition on the whole.
With needlepoint you can apply a number of stitch types to your canvas when forming a pattern, so it is more versatile than the 'x' of the cross stitch but also harder to master and more complicated to count.
The thread used for needlepoint is usually yarn but these days you will see it done with other types of cotton threads for the purposes of decoration or perfecting the fine detail of the pattern. Needlepoint embroidery pieces are also a great addition to the interior of any room but their artistic diversity makes them perfect for customizing accessories such as bags or belts and even for creating jewelry.
Is cross stitching easy?
Compared to other forms of needlecraft, cross stitching is relatively easy. It can be mastered rather quickly and it poses no serious challenges provided the pattern you are working on is not too advanced for your skill level.
In Conclusion
Cross stitching as an art form that has been around for centuries, so naturally, it had plenty of time to establish itself as one of the principal types of counted embroidery. Thanks to current stamping and pre-printing technologies that use washable dye on cross stitch canvas, this needlecraft form has become more accessible to people of all ages and dexterity levels, making the actual process even more calming. Even though it isn't as versatile as other forms of stitching, the sheer scope of its application possibilities more than makes up for it.