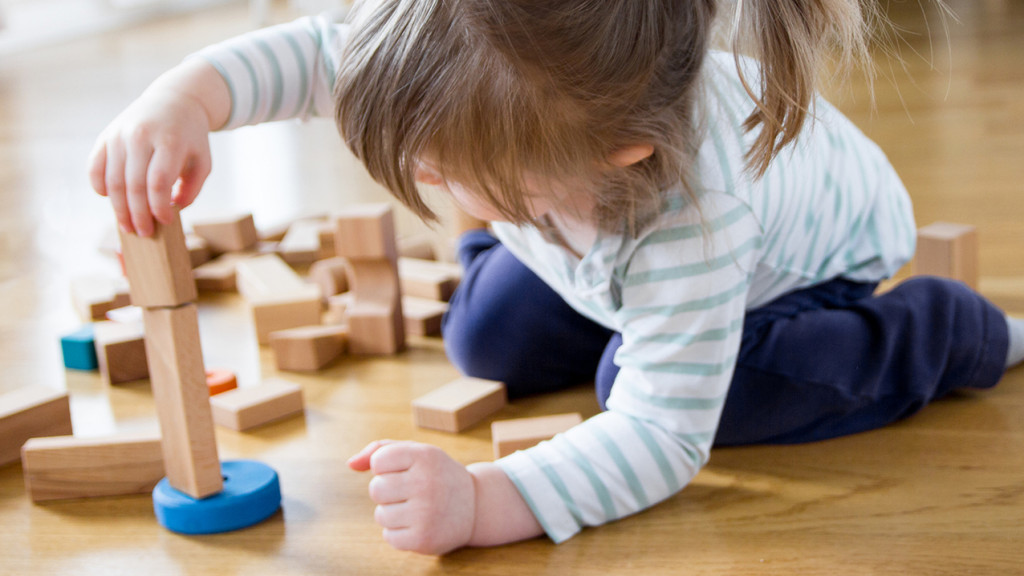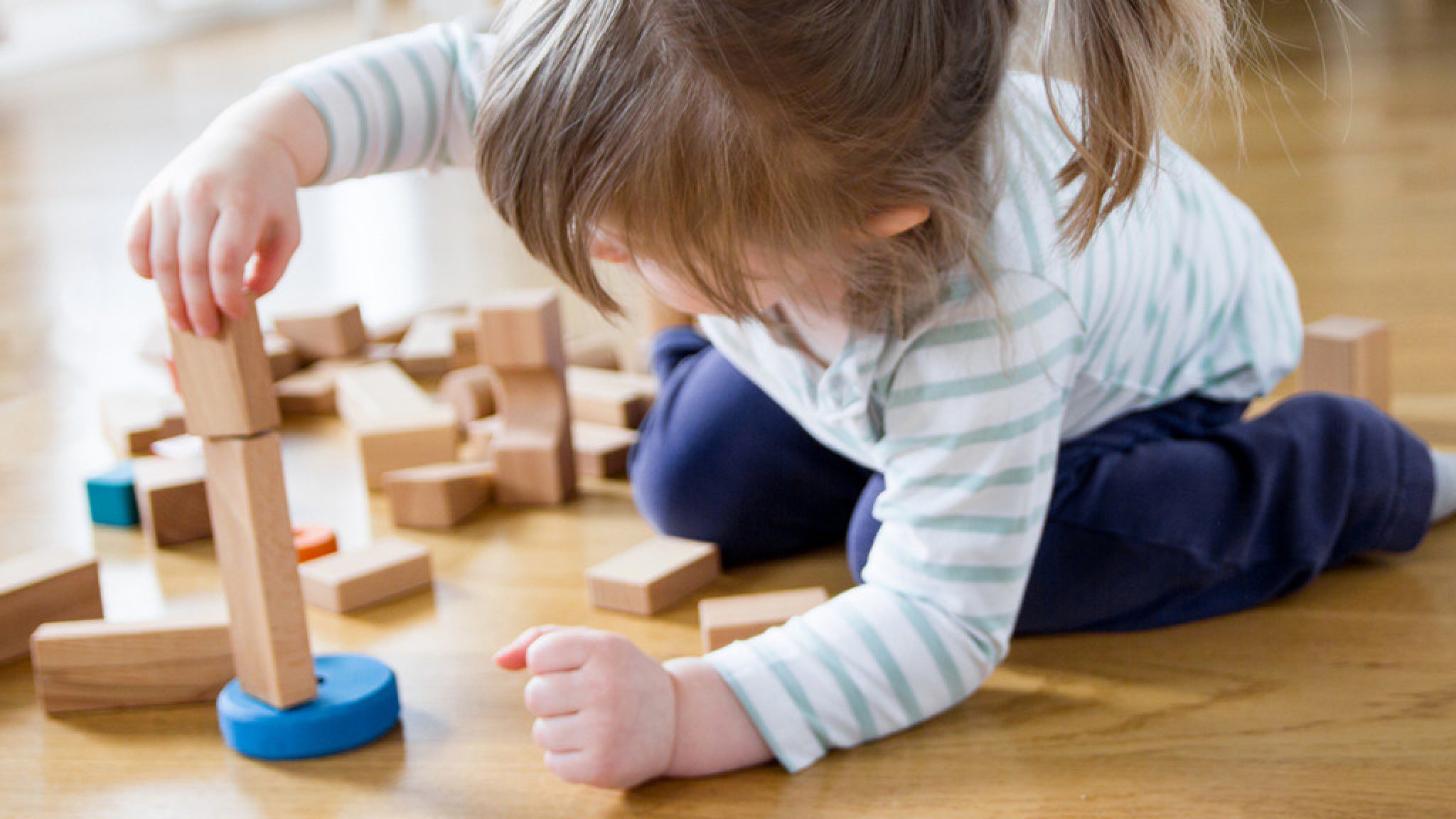 What comes to your mind when you hear the word "Montessori"?
While it might sound a little too fancy, the Montessori method of teaching is a child-focused approach to learning that emphasizes hands-on, child-directed work and promotes hand-eye coordination.
Developed by an Italian physician Maria Montessori in 1897, this method encourages kids (from a very young age) to engage in thoughtfully prepared, age-appropriate activities that nurture their cognitive, social, emotional, and physical development.
Besides being one of the most effective approaches to academic learning that requires teachers with special training, parents can also use this method to help guide their kids' development, support their cognitive growth, and encourage imaginative play.
This means that you can effortlessly incorporate the Montessori method at home with the right toys and activities. To do this, you need to stock your child's playroom with age-appropriate Montessori toys.
Even though it might sound easy, I know the feeling when you walk into a toy shop, or just simply search online for some toys, and find yourself in the middle of a wide variety of different options.
To help you out, let's dive into the best Montessori Toys and analyze how exactly each one can help nurture your child's inner genius.
What's the big deal about Montessori toys?
One thing that makes Montessori toys unique is the fact that they allow kids to play independently, with hands-on learning materials. They can be also called "passive toys" because instead of doing something on their own, allowing your little one to simply watch and do nothing, they are operated entirely by your kid.
In contrast to high-tech toys that allow kids to play multiple games on just one screen, Montessori toys are usually pretty simple and typically focus on helping your child develop just one task.
And while there is no official list of "approved" Montessori toys, a toy is considered Montessori friendly if it supports the same educational philosophies as the Montessori approach.
How do you know what qualifies as a Montessori toy?
As a parent, you should always be concerned about the quality of the toys you buy and give to your little ones. Here's what to pay attention to looking for a Montessori toy:
Material
Usually, Montessori toys are crafted out of natural materials, such as wood, metal,
cotton, wool, or even rock. This is because the Montessori philosophy centers around surrounding children with natural materials, so they can easily explore the world around them.
Thus, consider getting toys that will naturally stimulate your children's creativity, critical thinking, and imagination.
Simplicity
Because toys that do too much don't quite allow a child to use their imagination to the
fullest, Montessori toys are usually very simple.
If you want your child to develop their imagination and help him/her become creative and spontaneous, you should consider choosing the simplest ones. Look for toys that allow your child to be in charge of the play.
Difficulty level
Besides being age-appropriate in terms of the development of the child, Montessori toys need to provide the right amount of challenge, so that they learn something when playing.
Don't look for something too hard for their specific age, but try to consider a toy that offers at least some amount of difficulty to challenge his/her skills.
Real-life Challenges
Let's face it, children love to play way more than study. This is why Montessori toys allow your child to explore the depths of the unknown while learning through play.
Anything that can help your child feel like a true part of the "grown-up" world is encouraged.

After you know the exact characteristics and functions of the Montessori toys, all you have to is to find a toy that matches your requirements. You can compare them by:
Safety
Because your child is going to have direct contact with toys, you need to make sure the toy is safe to play with. This is extremely important for children below the age of three who tend to put objects in their mouths.
So, choose a toy that has no sharp or rough edges, is made out of non-toxic material, and does not break easily.
Selection
Because there are tons good looking and attractive toys available, you might find yourself in a middle of a very hard decision.
Don't stop on the first site, page, or product. You will be surprised by how many amazing toys you might find while looking a little deeper.
Price
Let's be honest, who doesn't like getting great deals when shopping?
While it makes sense to look for the lowest price, it might not always be the best idea, because the lowest price doesn't always guarantee you a good product.
Aim for reasonable prices and go with products that express the best value for money.
Reviews
The more reviews a product has, the better.
When doing your online research, you want to look for a store that has more reviews, extensive FAQ sections, and several choices to contact their customer service. The number of satisfied customers indicates if the product is worthy to be purchased. Thus, take a few minutes and go through the review section.
One more thing to keep in mind when looking for Montessori-friendly toys is: fewer toys – more resourceful kids. Kids who have fewer toys tend to be become more resourceful by solving problems with only the materials they have at hand.
Instead of stocking your little one's playroom with tons of toys, aim to buy only a few. Fewer toys will enable your baby to use basic surroundings to invent games, use imagination in their playing, and focus more on one task at hand.
Now that we have an insight into what are Montessori toys and how what to look for in one when shopping, here are my Top 7 Best Montessori Toys for kids:
Top 7 Best Montessori Toys for kids
Panda Brothers Montessori Screw Driver Board for Kids
Panda Brothers Montessori Screw Driver Board for Kids
Available: In stock
Review
What Makes this Wooden toy our Top Pick?
If you looking for a toy that promotes hands-on learning, basic skills, and fine motor development through play, then you can't go wrong with this Panda Brothers Screw Driver Board!
Based on Montessori principles that help improve children's fine motor skills, this Screw Driver Board is using real-world challenges to help children get a sense of the world around them.
The board is crafted from eco-friendly, natural wood, so you won't have to worry about any toxic paints or chemicals getting into kids' mouths. The set consists of a wooden block with 7 different insert screws, a screwdriver, a hex key, and a wrench. The board also has two insets, one for holding the tools and another for holding the screws once they've been removed.
What Do Reviewers Say?
Almost all the users have highlighted the educational advantages of this wooden screwdriver and the fact that their kids tend to play longer with it, rather than they would normally play with a battery-powered toy. Some even say their children haven't stopped playing since receiving it.
Due to being a toy that focuses on improving kids' recognition ability and sensory activity, many people noted that it is an amazing tool for occupational therapy since it helps improve hand-eye coordination and fine motor skills.
Parents also pointed out that its portability and that it's small enough to travel with it. The fact that it looks just like daddy's toolset is another feature children adore, especially since this makes them feel like grown-ups.
Overall, this product has got 4.7 out of 5 ratings, a lot of satisfied parents with happy kids, and amazing customer service. So, I highly recommend it!
Features and Considerations
The Panda Brothers Wooden Screwdriver is an excellent educational toy for toddlers.
This handcrafted from natural wood finished up with a non-toxic paint toy will ensure your child trains his/her visual memory, develop concentration and creativity while you can enjoy some spare time.
It has an optimized size, which makes it the perfect toy for all environments, indoor or outdoor, car or plane trips, kindergarten, or homeschooling.
It's an essential material for any home learning or school environment and a fun learning kit that opens endless playing and learning possibilities for children.
If you want to give your child or toddler the gift of an early love of learning and confidence as they explore the different bolt shapes and tools while learning how to use them correctly, this toy should be your prime choice.
Positive
A completely natural wooden toy, with smooth and safe corners and edges. Due to its convenient size and lightweight structure, it can be easily handheld by children and fit perfectly in all environments. All materials exceed lab testing standards for 100% non-toxic safety.
BusyPuzzle Wooden Montessori Rainbow Toy
Review
What Makes this Wooden toy so special?
This Wooden Montessori Rainbow Toy stands out with its ability to teach children colors, letters, numbers, and shapes in a very interactive and colorful way.
It's a simple version of the familiar puzzle, in which colors of the rainbow are signed and each ring is removed separately. Picking and putting different parts of the puzzle back in place helps children learn the important skill of intentional grasp and release.
Moreover, you can customize this toy by adding the name of the child on the puzzle.
What Do Reviewers Say?
According to the many positive reviews, this wooden toy has a very good quality and it's very sturdy. The fact that it's not very complicated, allows kids of all ages to gain benefits from playing with it.
Many people highlighted the fact that besides being a perfect way to spend some quality time together with the family, kids feel proud of themselves for completing one.
Amazing customers support, an established return policy, and multiple 5-stars reviews set this toy to be an excellent toy for your little ones' development.
Features and Considerations
It's a classic toy with many benefits, and it's such a popular choice for good reasons:
You can choose one of the 3 color schemes. If you want to learn with your child colors – choose rainbow. Or if you like the classic style – choose the wooden color scheme.
The backside is where you can place your engraving message.
The toy is safe. Crafted from smooth wooden materials, coated with water-based paint, to give you the assurance that your child plays in a healthy environment.
Positive
Handcrafted from natural wood, painted with water-based color, this toy assures you that your child is perfectly safe while playing. This rainbow puzzle helps to develop cognitive and fine-motor skills, foster cooperative play, and spur problem-solving prowess. Bonus: you can personalize this toy as much as you desire!
Tapintoys Size Sorting Puzzle Tower
Review
What makes this Sorting Puzzle Tower a great option?
Children love exploring their senses, especially since they can achieve something by sorting out things on their own. Each of the five rings of this Puzzle Tower fits in its designated place, which allows kids to practice problem-solving activities.
The rings are also great for developing motor skills – you can roll and toss them around without worrying that your little one is going to get hurt.
What Do Reviewers Say?
Users like that this wooden toy opens endless playing possibilities for children: kids can play by simply sorting out the pieces of the puzzle, or play separately with each ring.
Another feature highlighted by many customers is the incredible quality of the item. Besides having smooth and fine finished edges, it also has a nice wood smell.
However, some pointed that the colors of the product are not as vibrant as shown in the photos.
Features and Considerations
If you're looking for a toy to help your child practice sorting abilities, then this 5 ring tower is a very good option.
Premium quality material
Features a nice wood smell and it's very sturdy
Amazing customer service and aftersale experience
Positive
Made from birch tree plywood and covered with eco-friendly colored beeswax, this sorting puzzle tower is the perfect toy to help kids develop coordination of movement, hand dexterity, small motorists, and concentration skills.
Edushape Wood-like 30 pc Firm Foam Blocks
Review
What makes these wood-like foam blocks a must-have?
The most impressive feature about these Montessori blocks is their material. You'll think it's wood until you pick it up!
The fact that it doesn't contain any harmful material that can accidentally harm your child while playing makes this soft toy a perfect toy for a safe and fun playtime experience.
Montessori stacking toys help children unlock the earliest critical thinking concepts. These blocks come in assorted shapes that are perfect for a fun and educational playtime experience as they promote the development of creativity, logic, reasoning, and coordination skills through building, connecting, and stacking.
What Do Reviewers Say?
Even though it has just a few reviews, all of them are positive and say they would recommend it.
Features and Considerations
These wood-like foam blocks create fun scenes to build creativity and imagination.
Easy-grip pieces assist in the development of STEM
Fine-motor skills development and hand-eye coordination
Build logic and reasoning skills through stacking, connecting, and building
Positive
Although they look like traditional wooden blocks, they are made from ultra-flexible and soft foam. This ensures your child plays in maximum safety, without any splinters or sharp corners.
Melissa & Doug Classic ABC Wooden Block Cart With 30 Solid Wood Blocks
Review
What makes this ABC Wooden Block Cart a good choice?
As your toddler plays with this set, he/she will become familiar with color recognition, sorting, and counting the 30 solid wood blocks featuring pictures, letters, and numbers.
Designed for children ages two and up, this set offers the opportunity for younger kids to practice their fine motor skills and experiment with the laws of physics while giving older kids an opportunity to practice number and letter recognition.
What Do Reviewers Say?
A feature many people like is the blocks' colorfulness. Kids enjoy picking colors and building various shapes and structures with them (towels, use them as bowling pins).
Others also seem delighted with the blocks' attractivity and the fact that it provides additional opportunities for inventive play.
The wagon is just the right little size for kids to pull it all around the house and dump the blocks – which kids just seem to adore!
Features and Considerations
Montessori toys are lifelike, which gives kids the opportunity to learn about the world around them. Kids will have fun stacking, sorting, and matching this wooden block cart that includes 30 solid wood blocks featuring pictures, letters, and numbers.
Durable construction
Colorful blocks with all alphabet letters, various animal shapes, and numbers.
An amazing wheeled cart with pull-along cort to make sure you store away all the blocks together
Positive
Designed for children ages two and up, this set is perfect for helping kids practice their letters, numbers, and more. The wheeled cart with pull-along cord offers an easy way to store away blocks and makes moving play from room to room a cinch!
Montessori Busy Sensory Board for Toddlers
Review
What's so different about this Montessori Busy Sensory Board?
Do you remember that the main philosophy around which the Montessori method of learning was created was the learn through play experience? This busy sensory board offers the opportunity for your children to develop fine motor skills by practicing basic activities.
This board will teach them how to tie their shoes, open a door, turn on the light, or put the charger in the socket, thus helping them learn more about the world around them.
What Do Reviewers Say?
According to the reviews, both parents and their children are highly excited about this product. Many pointed out the fact that the board is made with love and each side is safe for children to play with.
Almost everyone highlighted the amazing customer service and the fact that the owner was in touch with them all the time, before, and after the purchase.
Features and Considerations
This Busy Sensory Board encourages independence and skill-based learning, which makes it an excellent Montessori Toy for your little one.
Premium quality items used on the board
Materials: safe paints, high-quality birch plywood, textile, and metal parts
All details have been thoroughly polished and their corners are rounded, the elements are securely fastened
Positive
Made from high-quality and durable materials, this busy board is a perfect choice for girls and boys from 7 months to 3 years old and even more. All the details from the board are thoroughly polished and feature round corners and edges so that your child doesn't get hurt while playing with it. This board will help your child improve motor skills, help develop his/her imagination and prepare them for grown-up activities.
Elite Montessori Coin Box
Review
How can this Montessori Coin Box capture your kid's attention?
This toy is unique because it focuses on teaching kids to develop their visual perception and learn more about object permanence. Toddlers will practice hand-eye coordination by coin-inserting/operating.
Because they will see the coin disappearing and appearing again, this will initiate the recognition of the object's persistence and stability. Thus, your kids will become more independent and learn how to predict things.
What Do Reviewers Say?
According to a lot of very positive reviews, kids love opening the drawer and dumping the coins out, and then putting the coins back into the drawer.
The coins are the perfect size for little hands. They are also not too small for the little box's slot. The wood is sanded very well and the colors are very vibrant. The drawer slides out very easily and back in.
Overall, almost everyone describes this box as being a fantastic toy that's worth the money.
Features and Considerations
The main purpose of this game is to help children understand the concept of the permanent existence of objects and things that the eye can and not see. Meaning of the eye can not see, it does not mean it doesn't exist.
Made of fine Beachwood
Excellent workmanship with moisture and wear resistance
Tested and Approved by the Child's Safety Act
Positive
This wooden Montessori Toy is a great introduction to object permanence and the concept that even if things sometimes disappear, this doesn't mean they don't exist. This item can be used in any educational environment, from a Montessori Kindergarten class to Home Schooling for early learning development.
Conclusion
In a nutshell, the best Montessori Toy that combines many educational advantages and an affordable price is the Panda Brothers Wooden Screw Driver Board. Full of fun and creative challenges, this toy will keep your kids busy and just give them quiet time to focus on the natural learning activities.
When choosing an educational toy for your little one, always remember that Montessori toys are typically simple wooden toys focused on helping your child learn just one task (for example, counting with multicolored rods) instead of getting bogged down with all sorts of bells, whistles, and other distractions.
Whatever toy you might be looking for, always keep in mind that a toy is much more than a simple way to keep your kid occupied. It's an educational tool that is going to help him/her grow and develop, so, make sure you make the right decision.