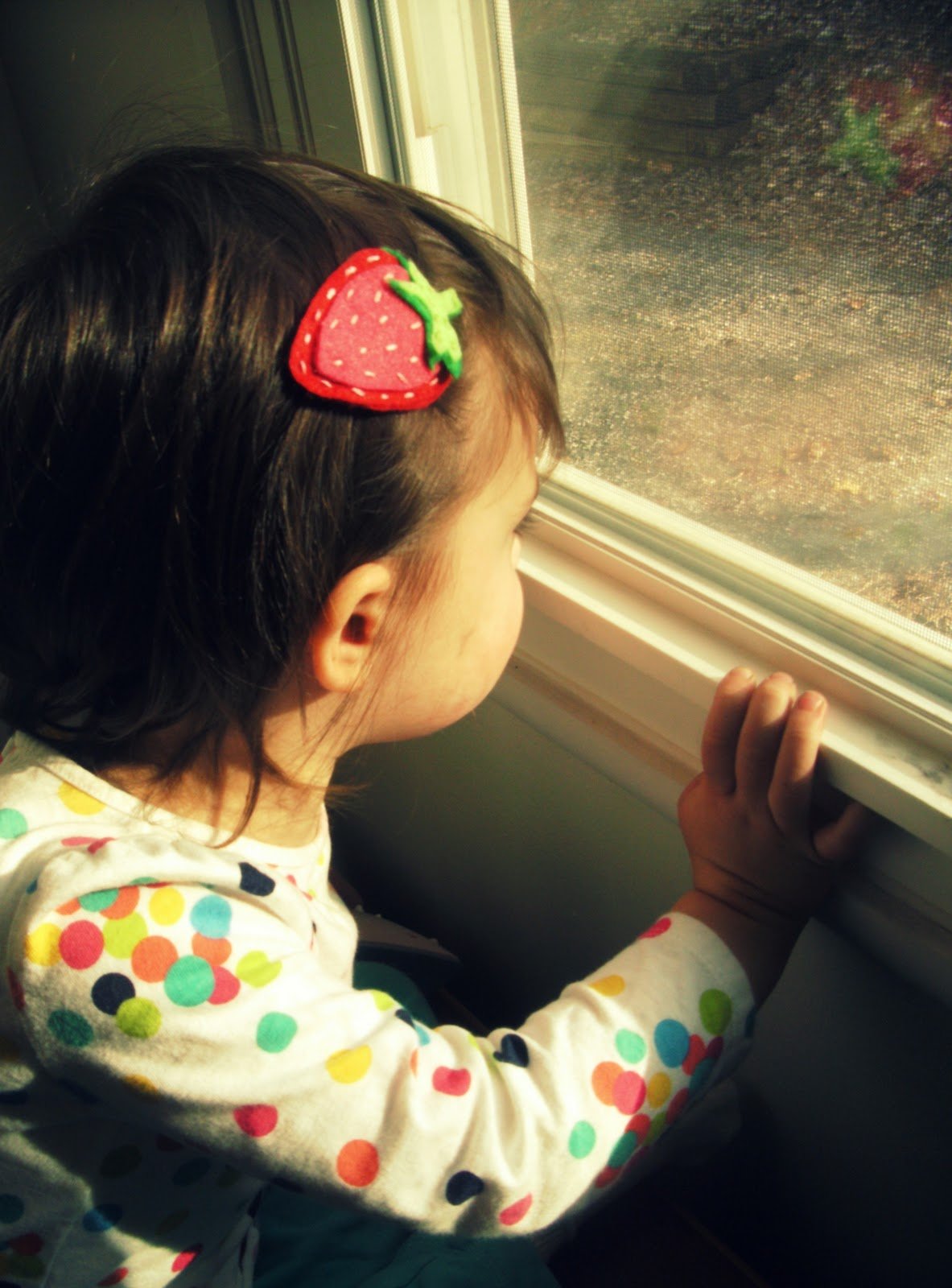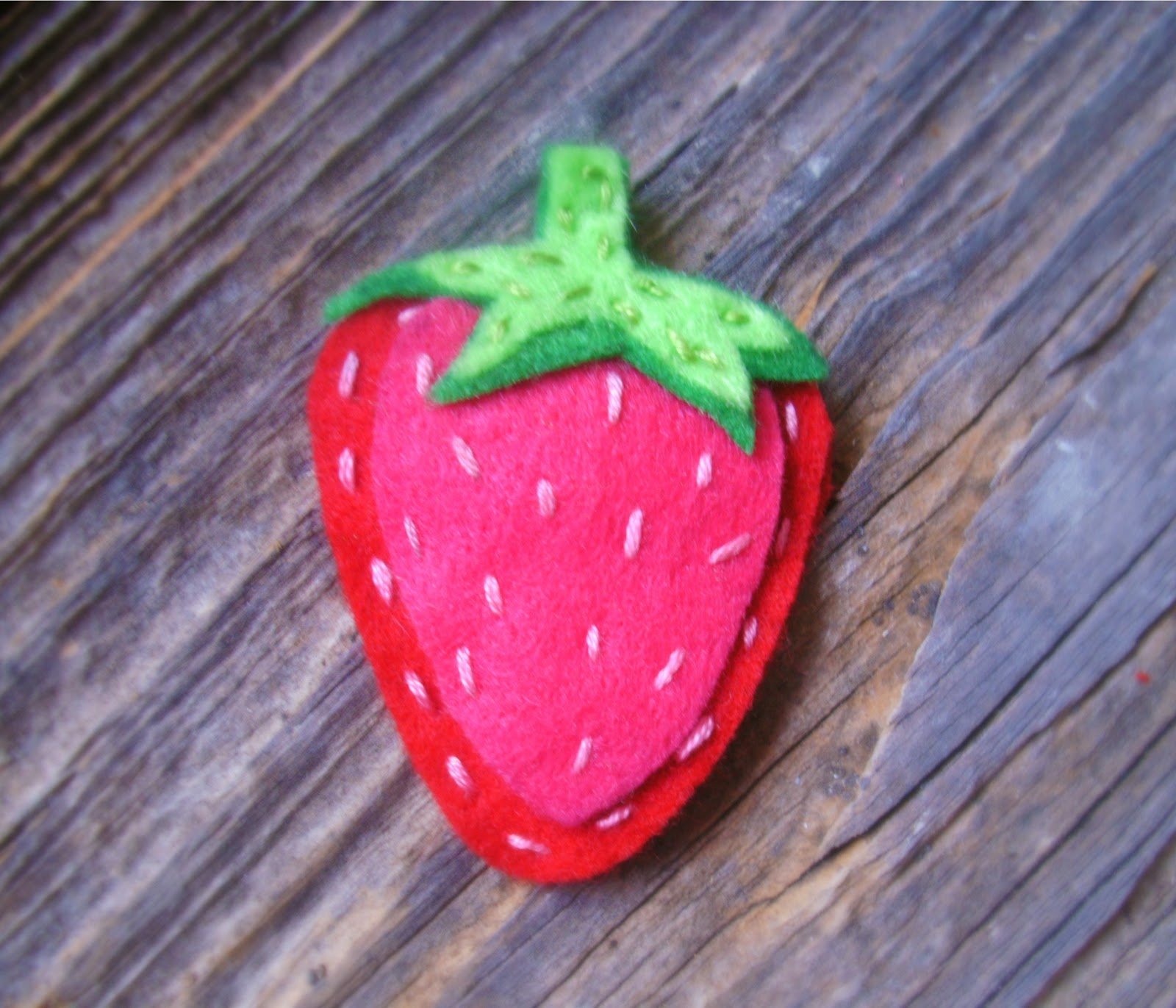 I really love making little hairclips.  Especially out of felt.  Charlotte has one for every season.  Two of the clips I've made have been from tutorials on the Purl Bee:  flower barrettes and heart barrettes.
I really love their method of assembling the clip.
So here's my own clip – using their method!
Here is what you will need: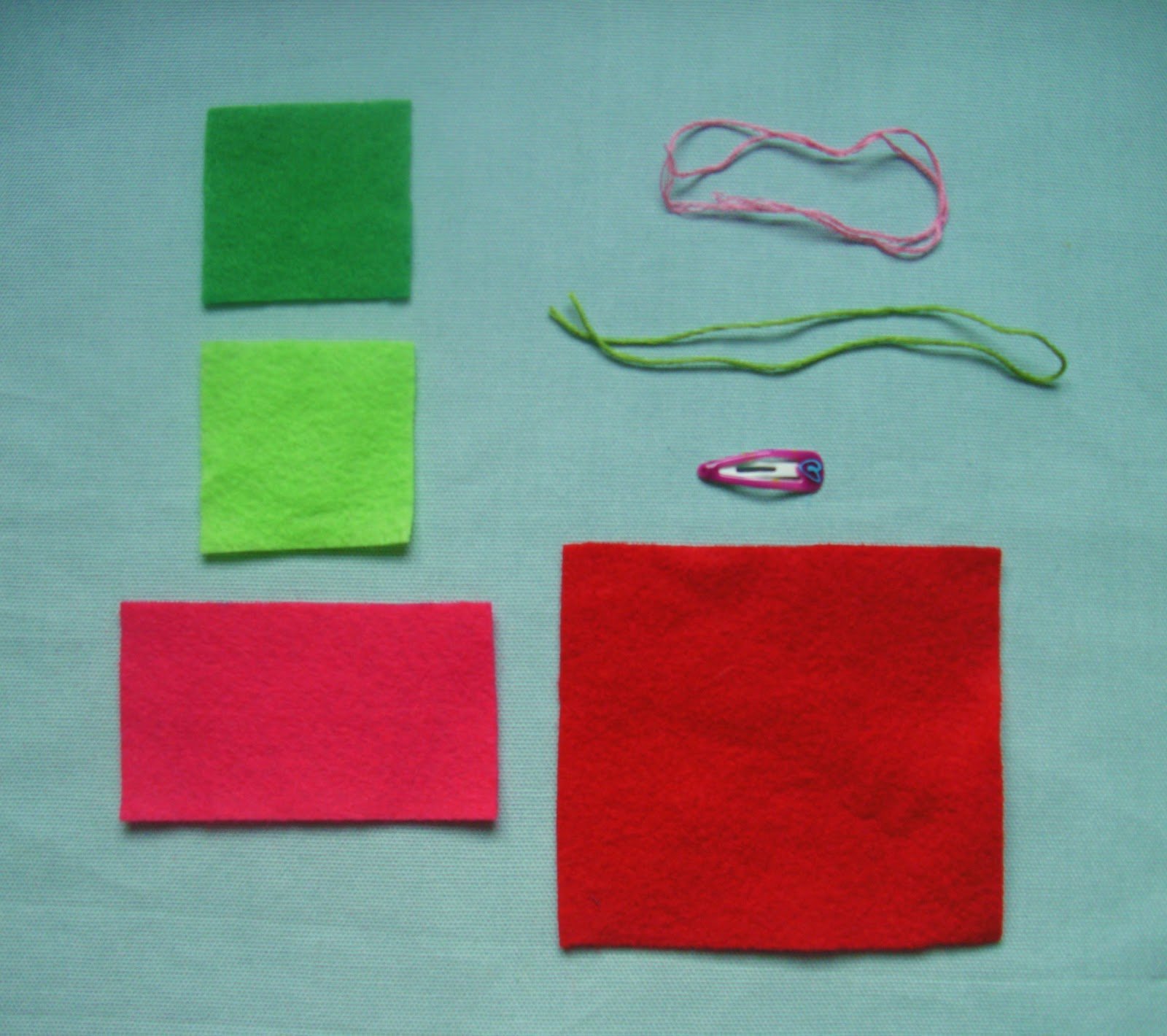 a 2″ inch square of medium green felt
a 2″ square of light green felt
a 3″ x 2″ rectangle of pink felt
a 3″ x 4″ rectangle of red felt
light pink embroidery floss
light green embroidery floss
scissors
water soluble pen
needle
tiny barrette
Step 3:  Pin the pink piece to the other red piece.
Using a water soluble pen, make little markings that imitate the seeds.

Thread a needle with four strands of light pink embroidery floss.
Sew over your markings, through both layers.  Dab with water to remove markings.

Step 4:  Now lay the top of the strawberry over the back piece – enclosing the top of the clip inside.
Sew around the edge of the strawberry – only through the two red layers.
Here's what the back should look like: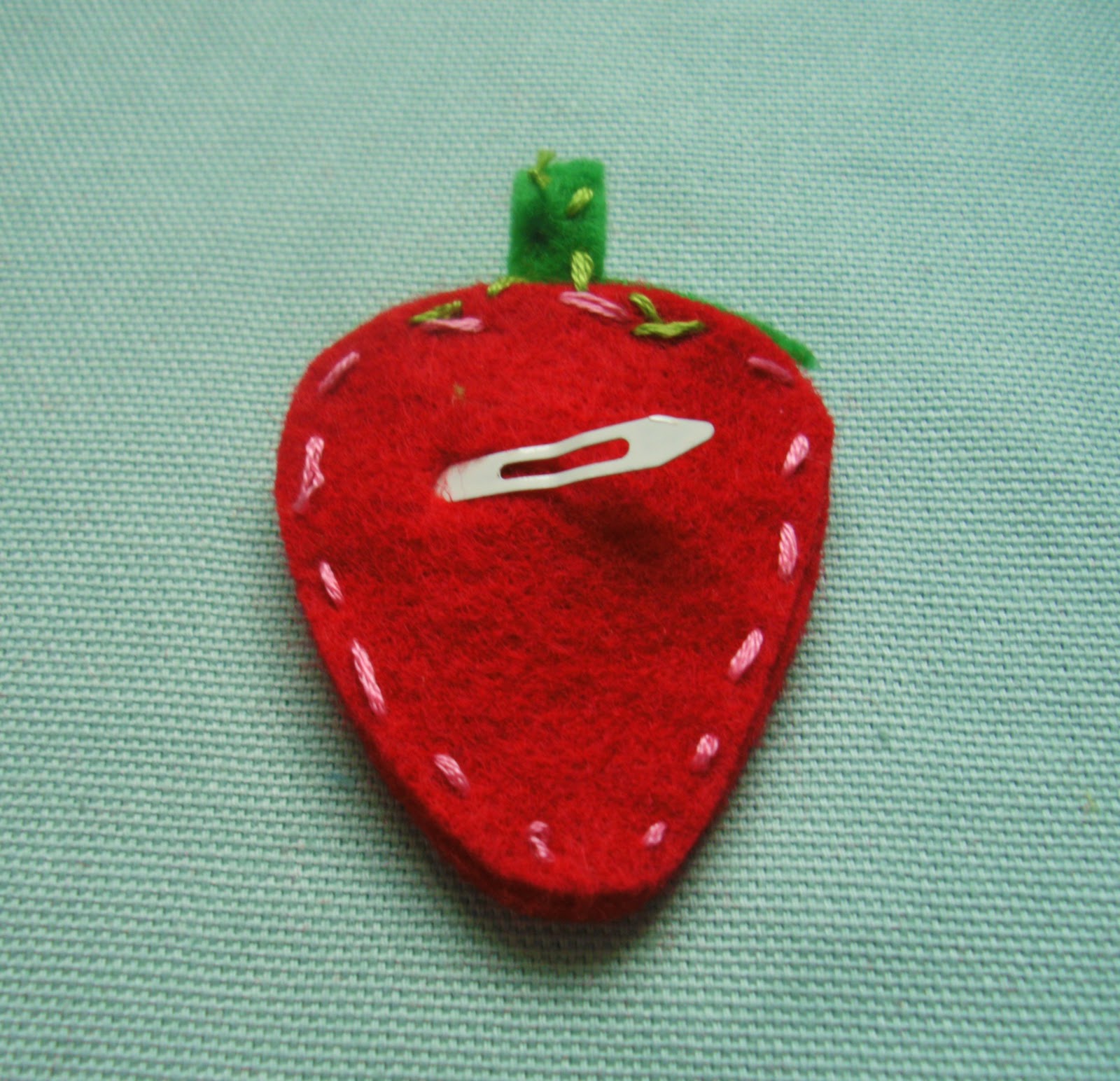 Doesn't that look "sweet"?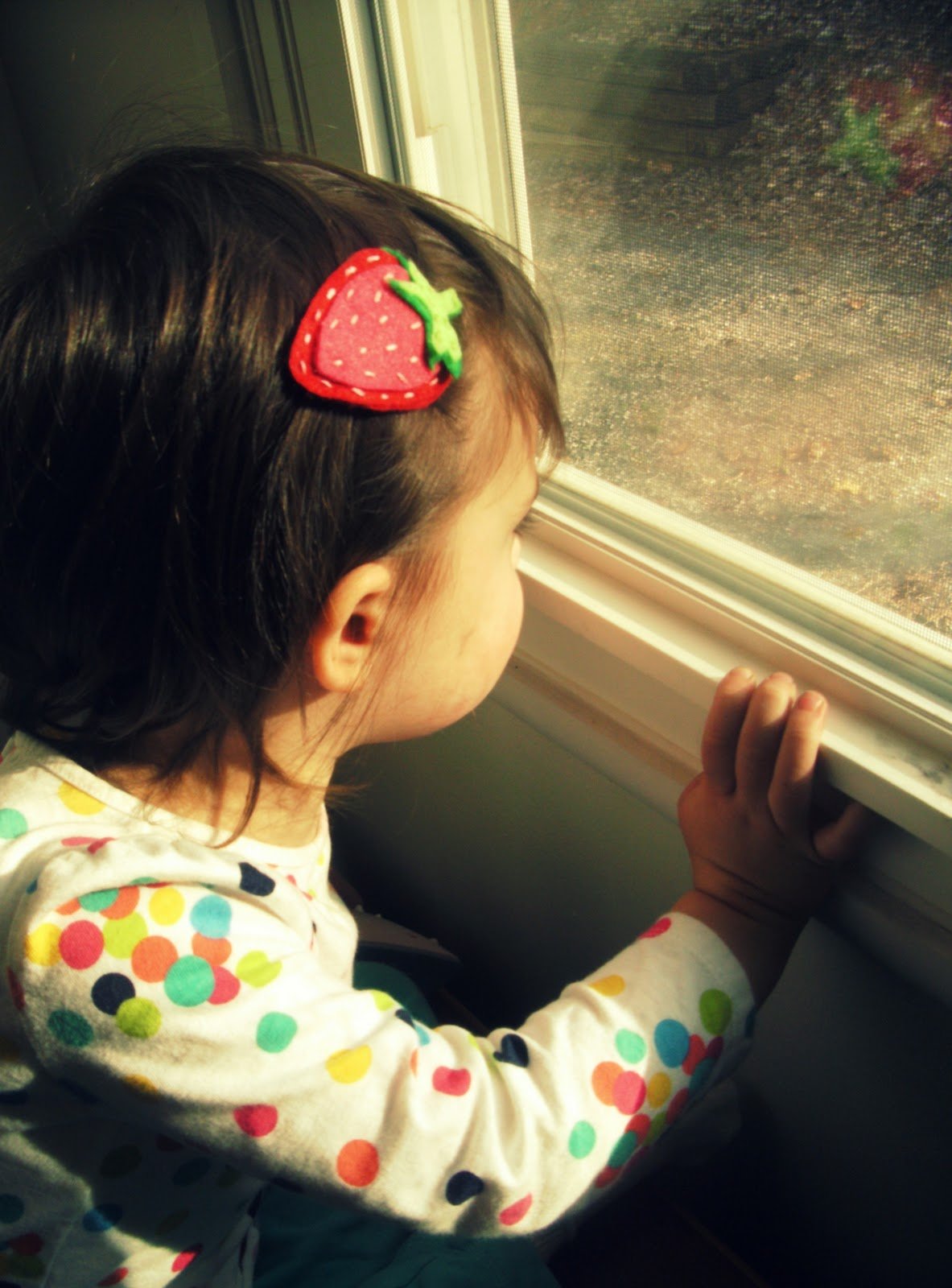 have a "berry" good day
*couldn't help it*
jessica