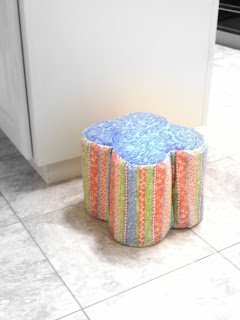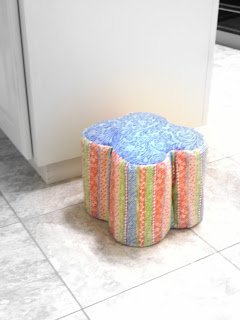 I had mentioned before, when we were staying with that lovely family from church, that I would share with you how to make this adorable little ottoman (or stepping-stool however you want to use it).  You are not going to believe this – it is made out of four 46oz juice cans.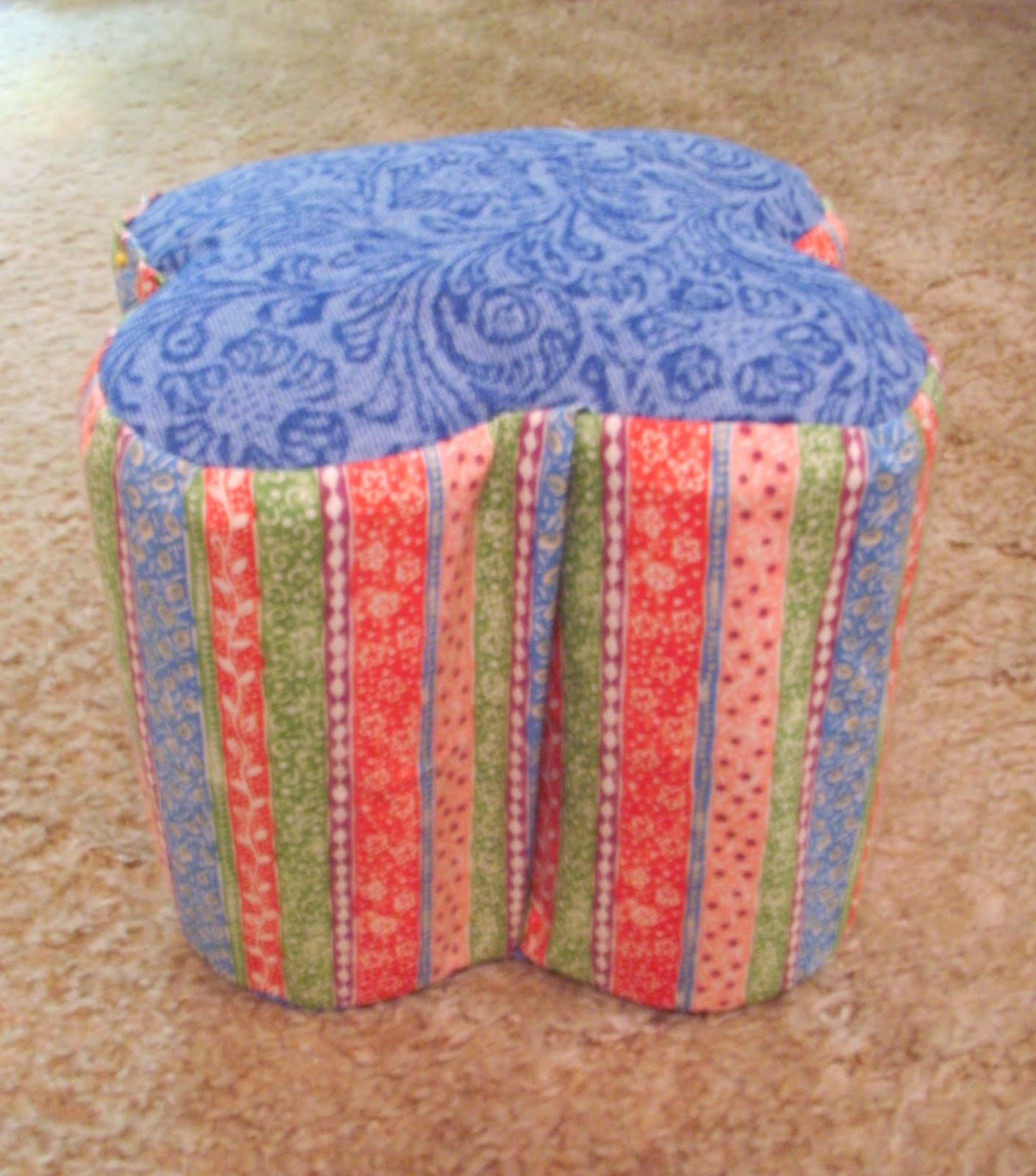 It is incredibly sturdy – I can stand on it, and it is just the right size to put in front of the bathroom sink so Charlotte can wash her hands.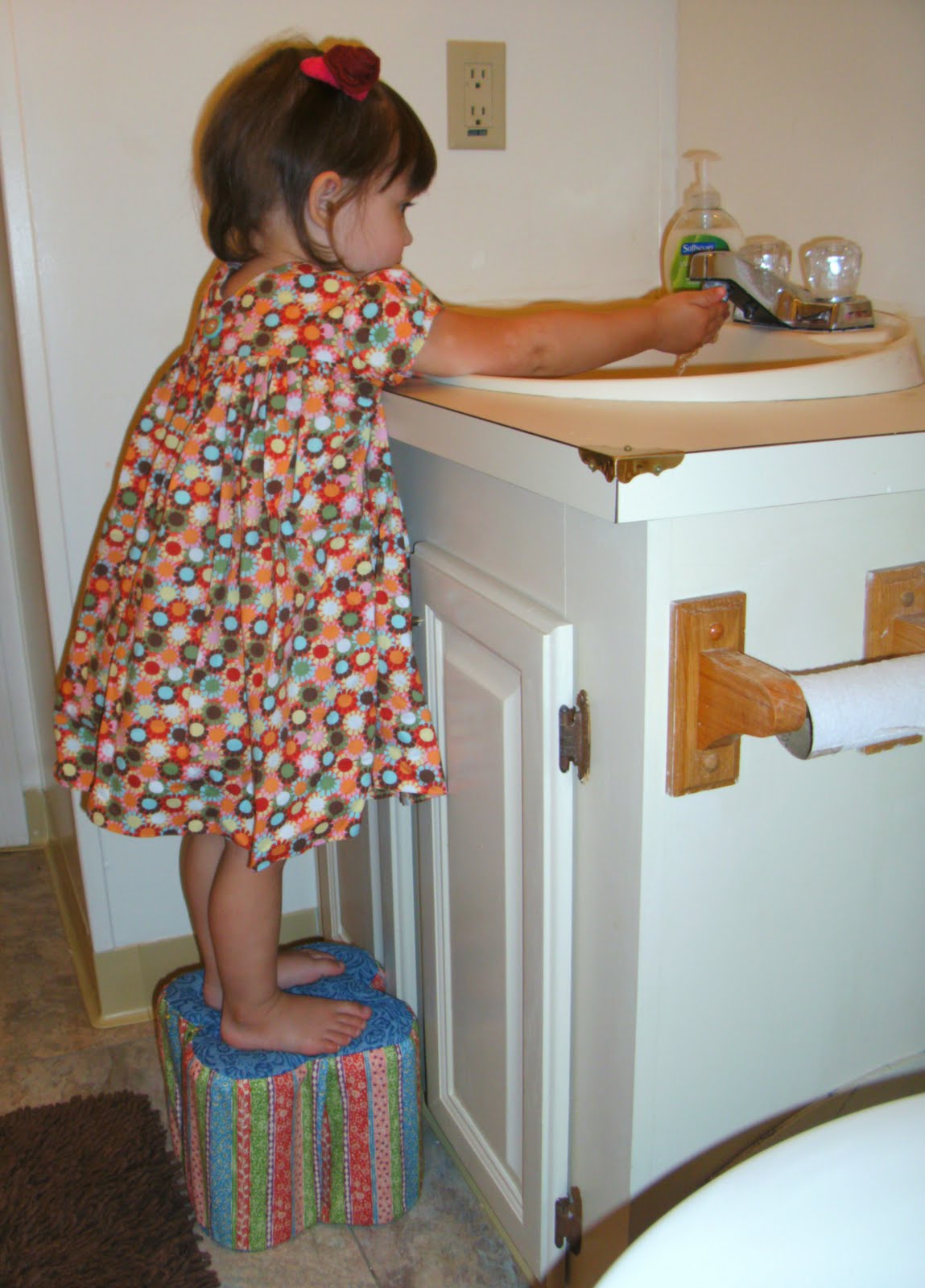 If you would like to make it, here is what you will need:
1 1/2 yards of fabric
(either all the same, or coordinating)
Scissors
Fabric Pen
Scrap of batting
Polyfil Stuffing
4 empty and washed 46oz juice cans
Open your cans like this,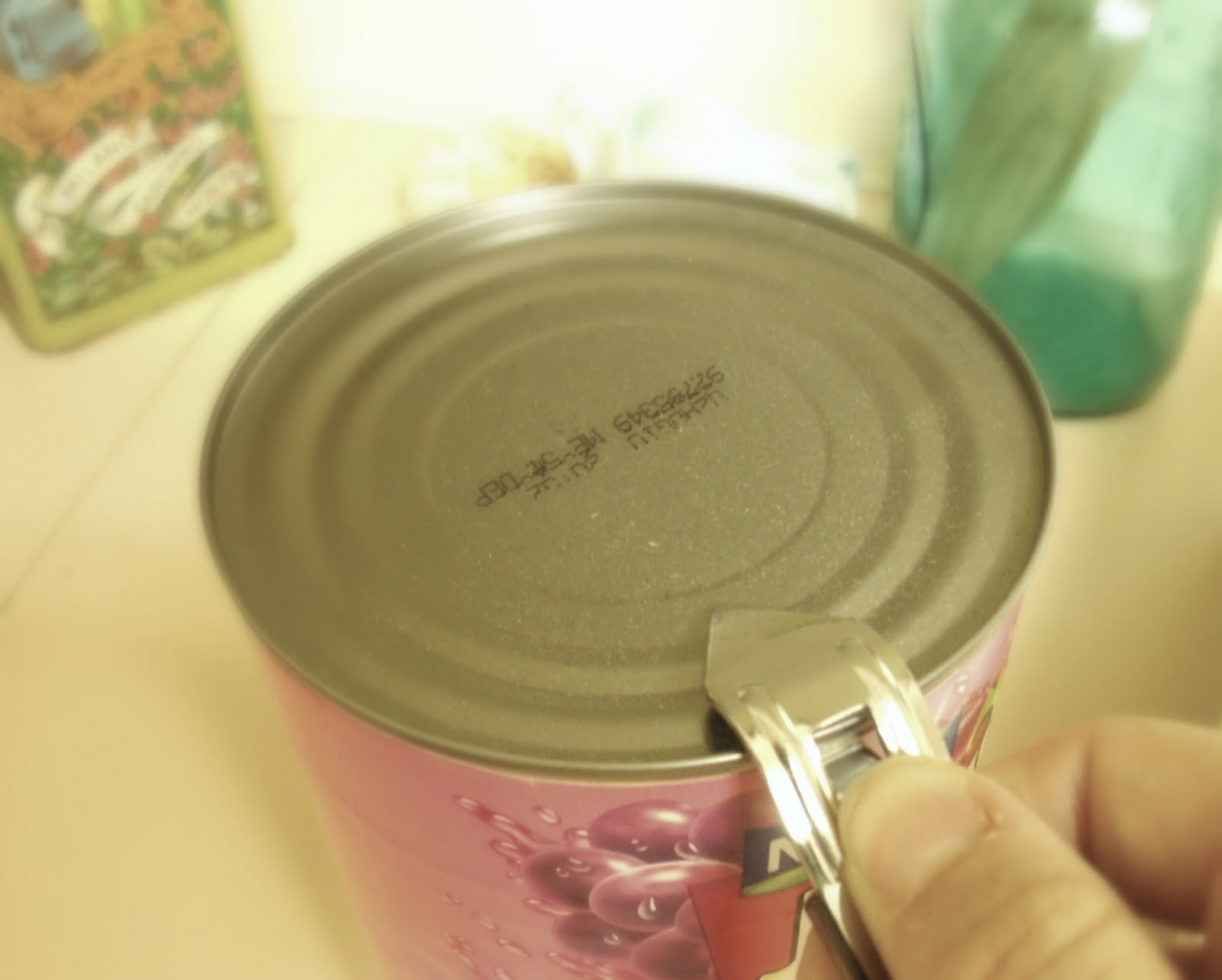 so that the tops and bottoms will still be intact.
Sewing Machine and thread
Yard stick
Pins
Step 1:  Lay out the fabric you will use for the top and bottom pieces.  Put the juice cans on the fabric like this – forming a little flower design.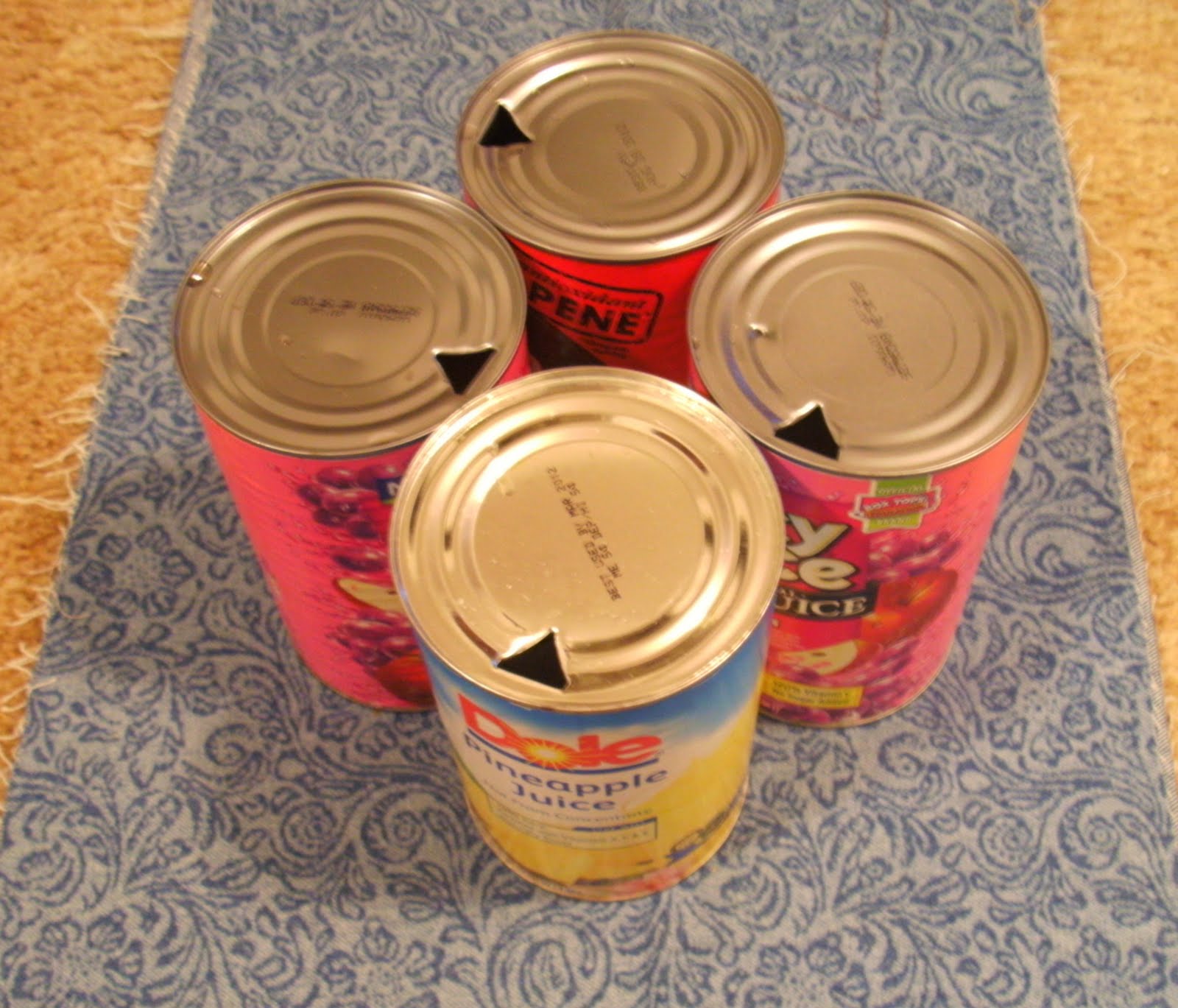 Step 2:  Using your fabric pen, trace around 1/2″ larger than the outside edge of the "flower".
Step 3:  Cut out 3 flowers – two out of fabric, and one out of batting.
Step 4:  Lay out the fabric you will use for the side.  Cut a strip 8″ x 38″.
Step 5:  Pin the strip to the bottom flower – right sides together.
Step 6:  Stitch around the edge, using 1/2″ seam – leave a 3 inch opening.  In the corners of the flower, you will need to take a little pleat.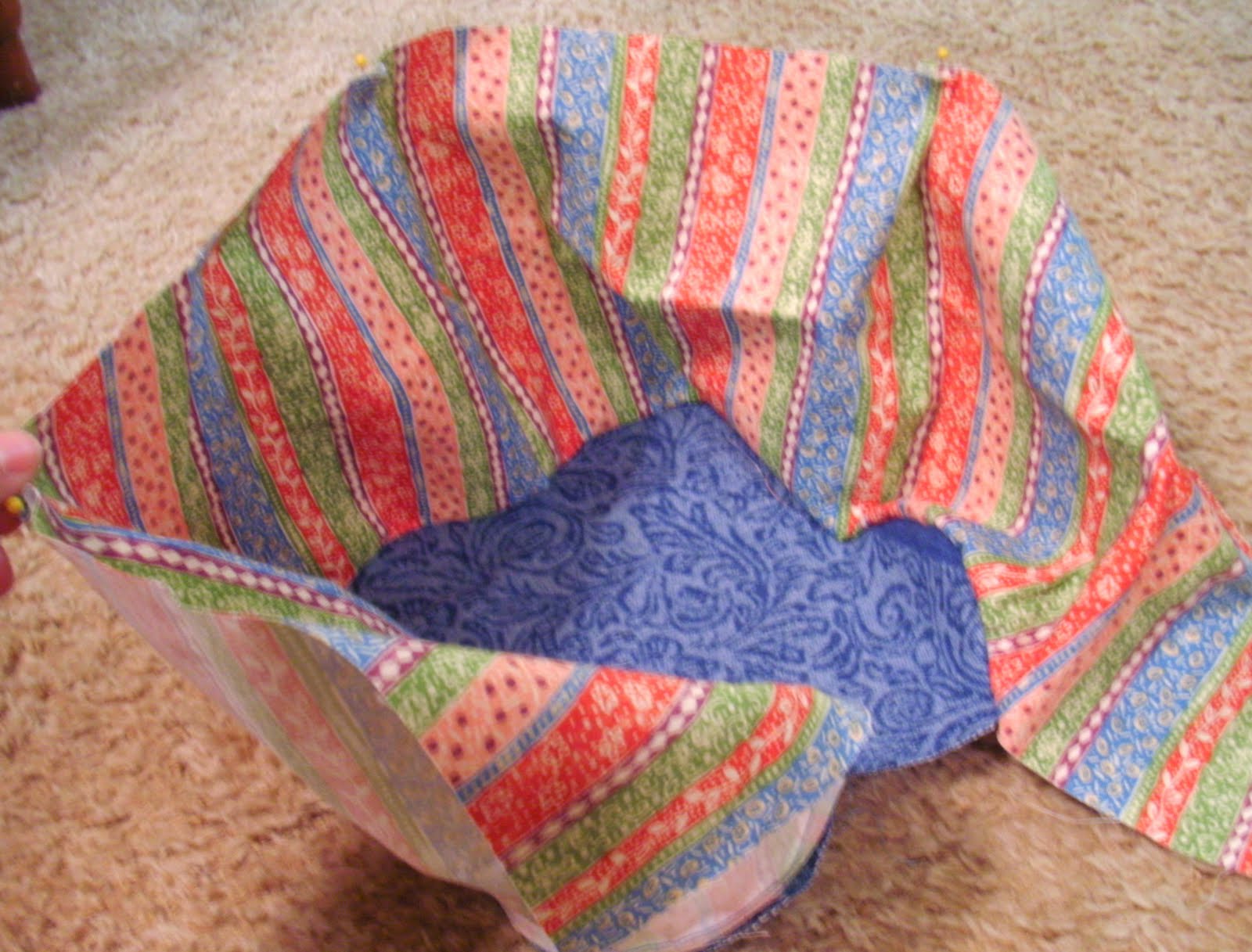 Step 7:  Repeat steps 5 and 6 with the top flower  (only this time you will be sewing the top flower fabric AND the batting as one piece) – be sure that the openings on the top and bottom are at the same place – this is where you will slip the cans in.
Step 8:  Clip the fabric at the curves.  Turn it right sides out.
Step 9:  Slip the cans in one at a time.  Stuff the top with the stuffing to your desired poofy-ness.
Step 10:  Hand whip the opening closed.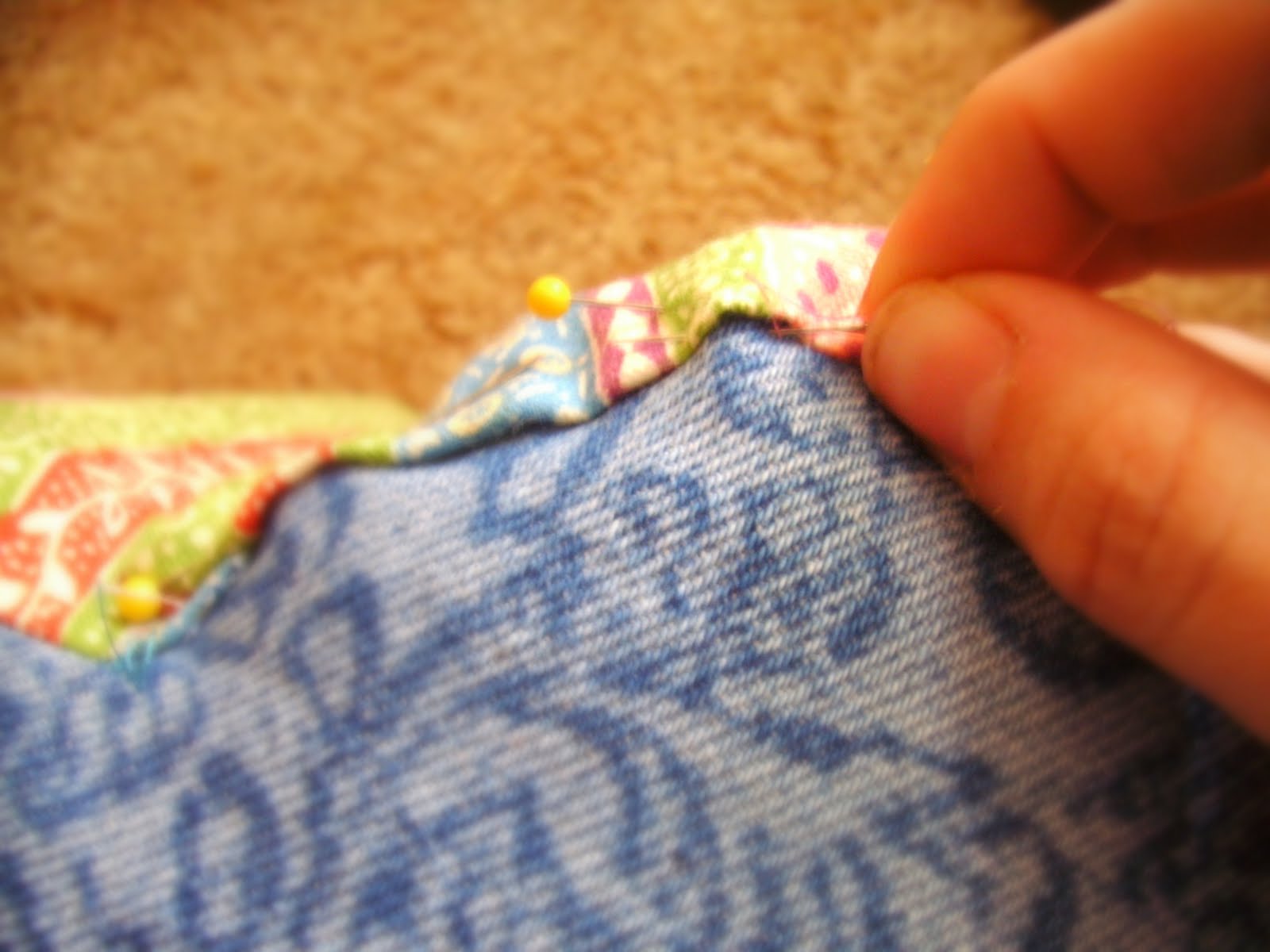 Enjoy!