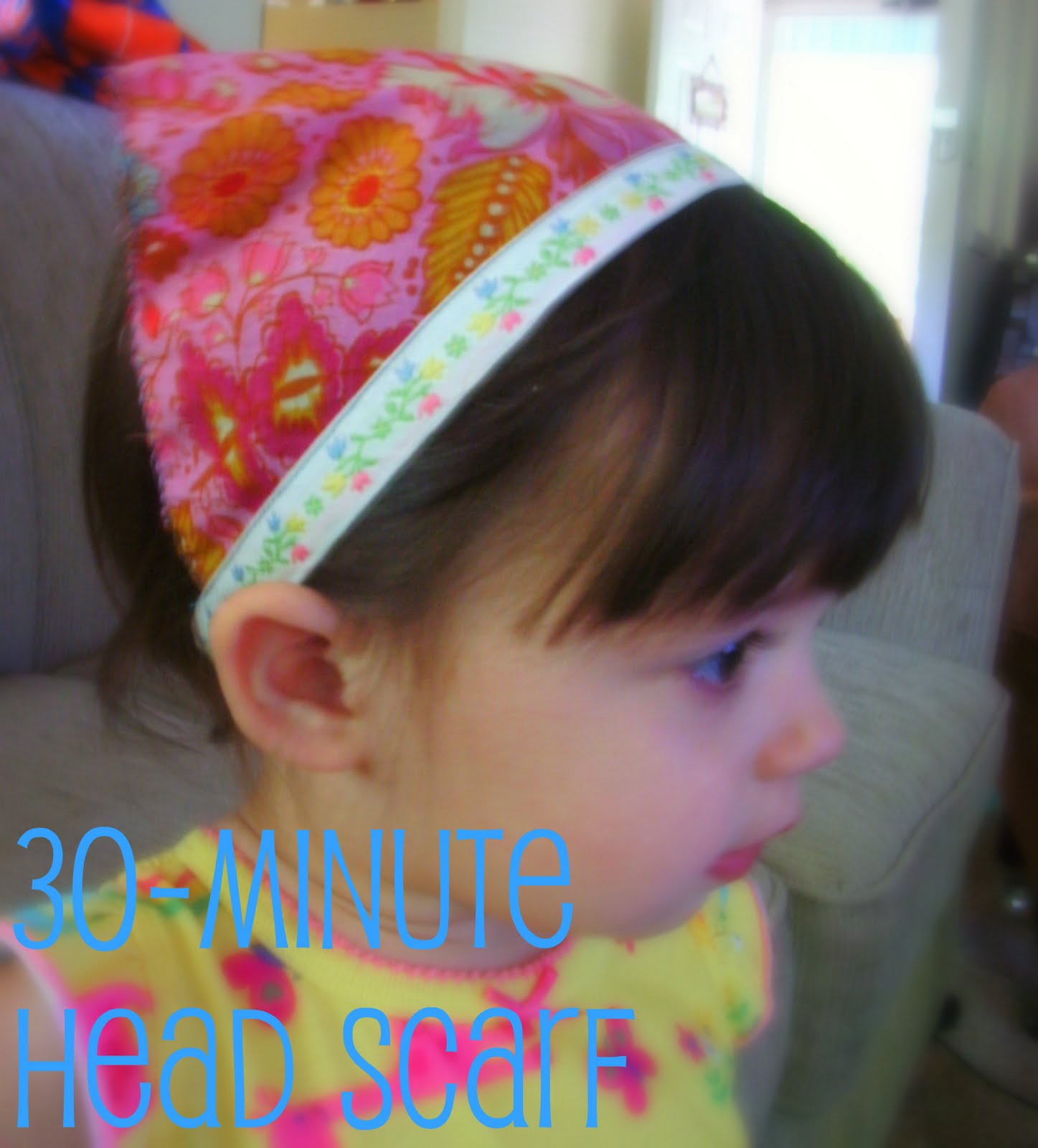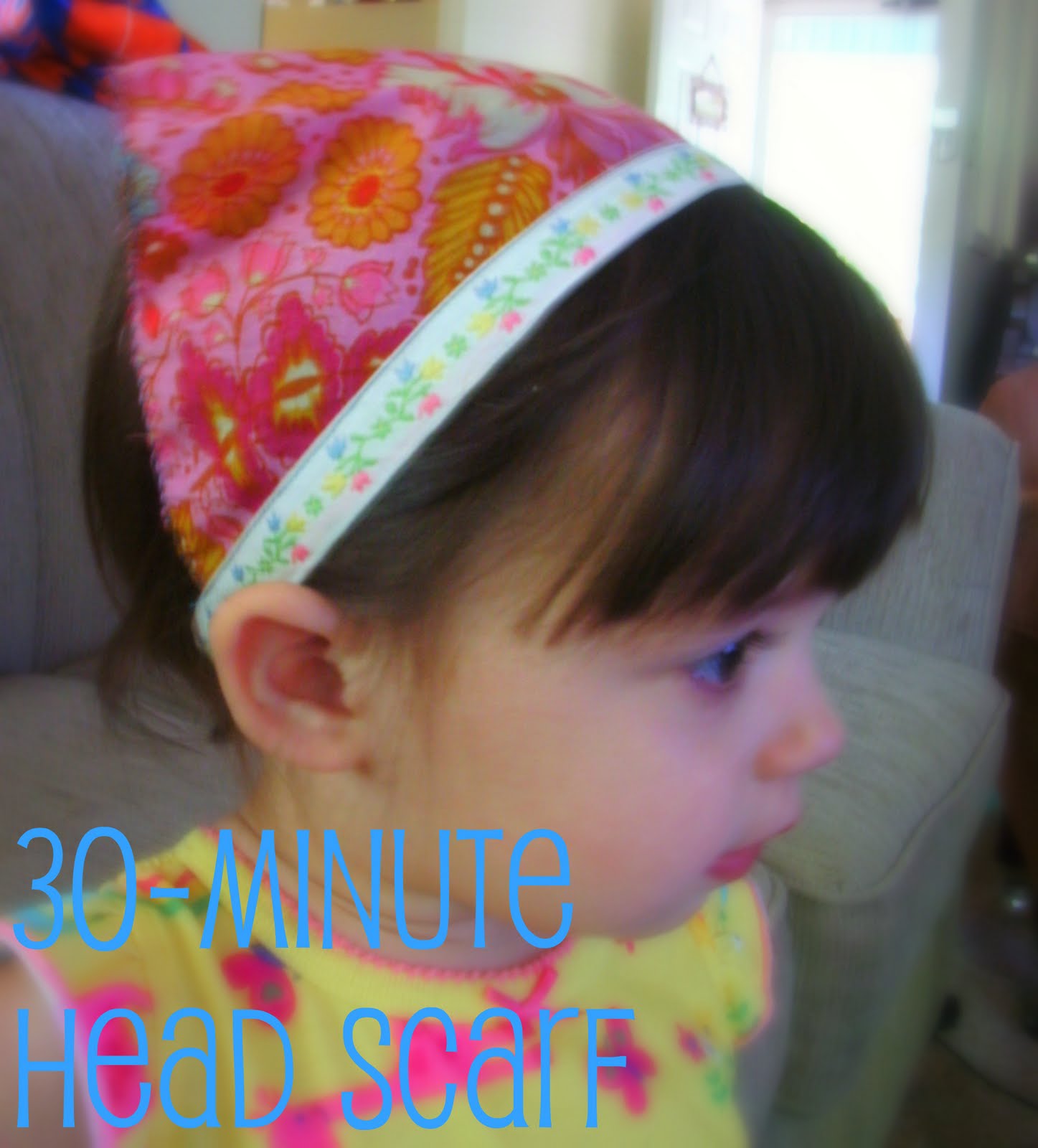 So because of the big move, my daughter has pulled out the majority of her hair.  It seems to be a coping mechanism that some kids use and it's totally normal.  However, it is very difficult to find cute ways to do her hair…there is a limit to how you can comb 3 strands of long hair to cover an entire head.  Plus it looks way unbalanced because her bangs are still thick, but the back is all thin and patchy.  (I  know I was spoiled because she had SO much hair at such a young age…) Anyway, this is one of my solutions (if you have any more please let me know).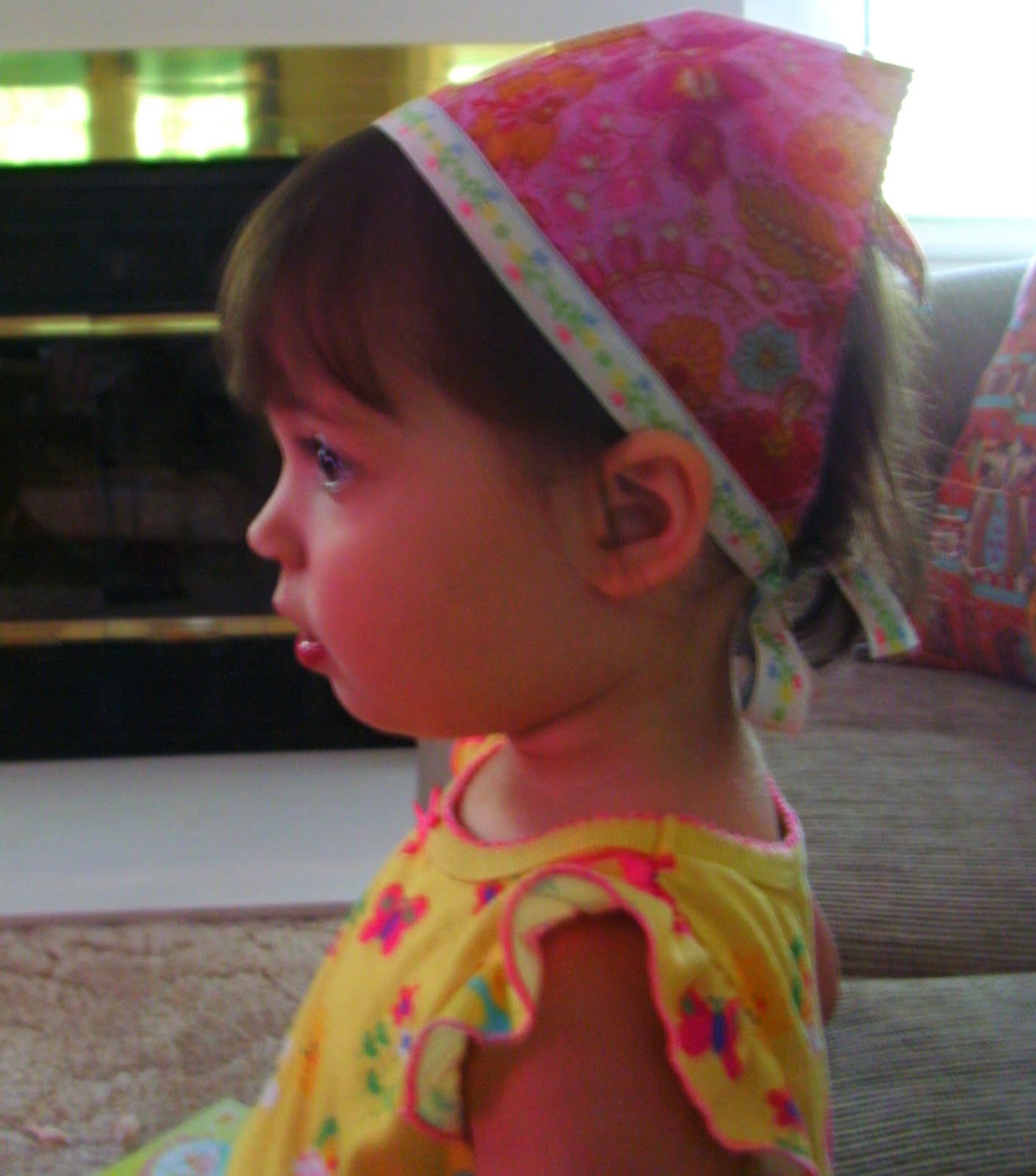 This literally took 30 minutes last night.  Here we go.
You will need a scrap of fabric that can be folded on the bias, some ribbon, thread, and sewing machine.
Fold the fabric on the bias.
Measure 16 inches along the fold ( you may need to make it larger if your child is older).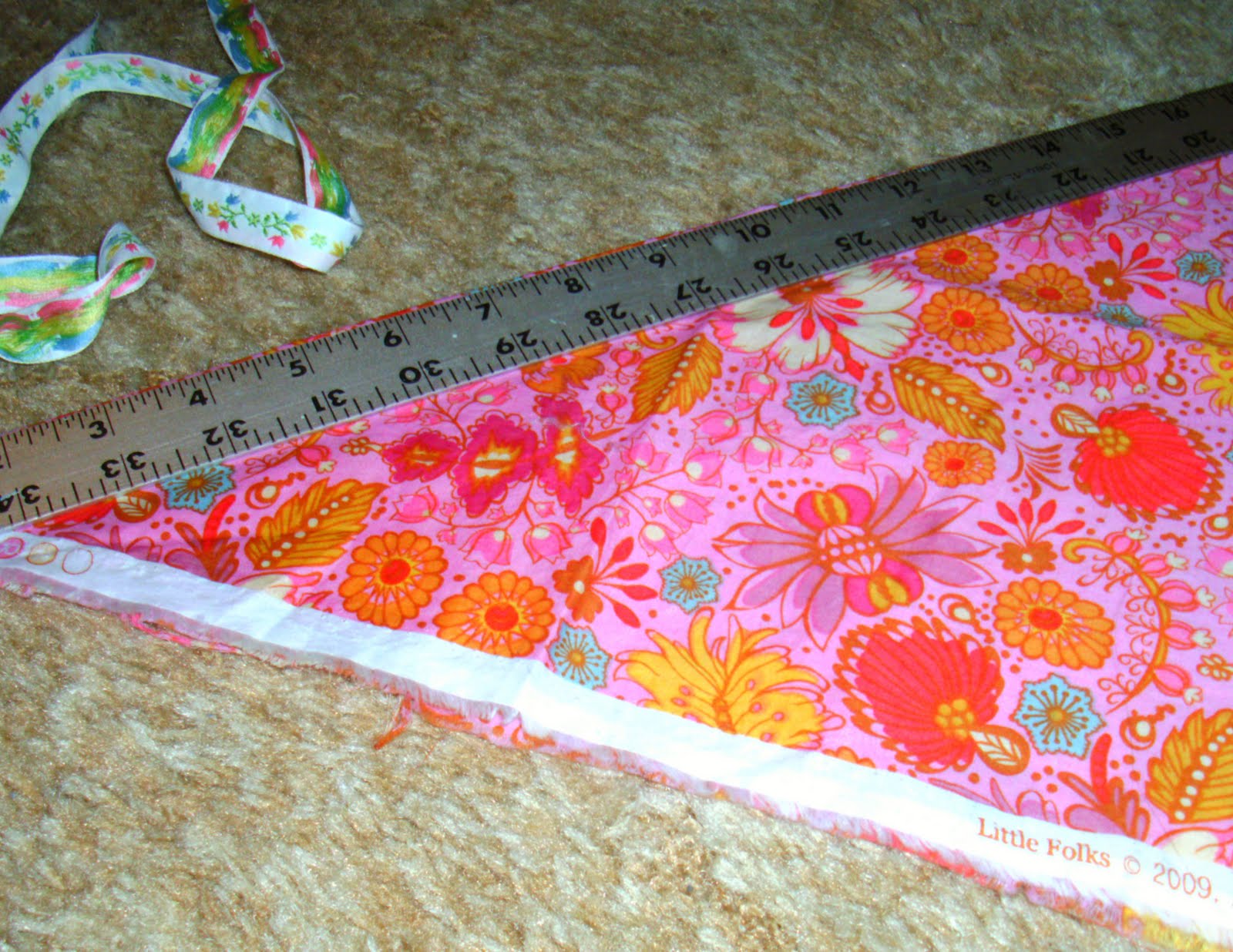 Make at mark at 16″.
Take the left bottom corner and fold it up to meet the 16″ mark – this will help you cut a straight line.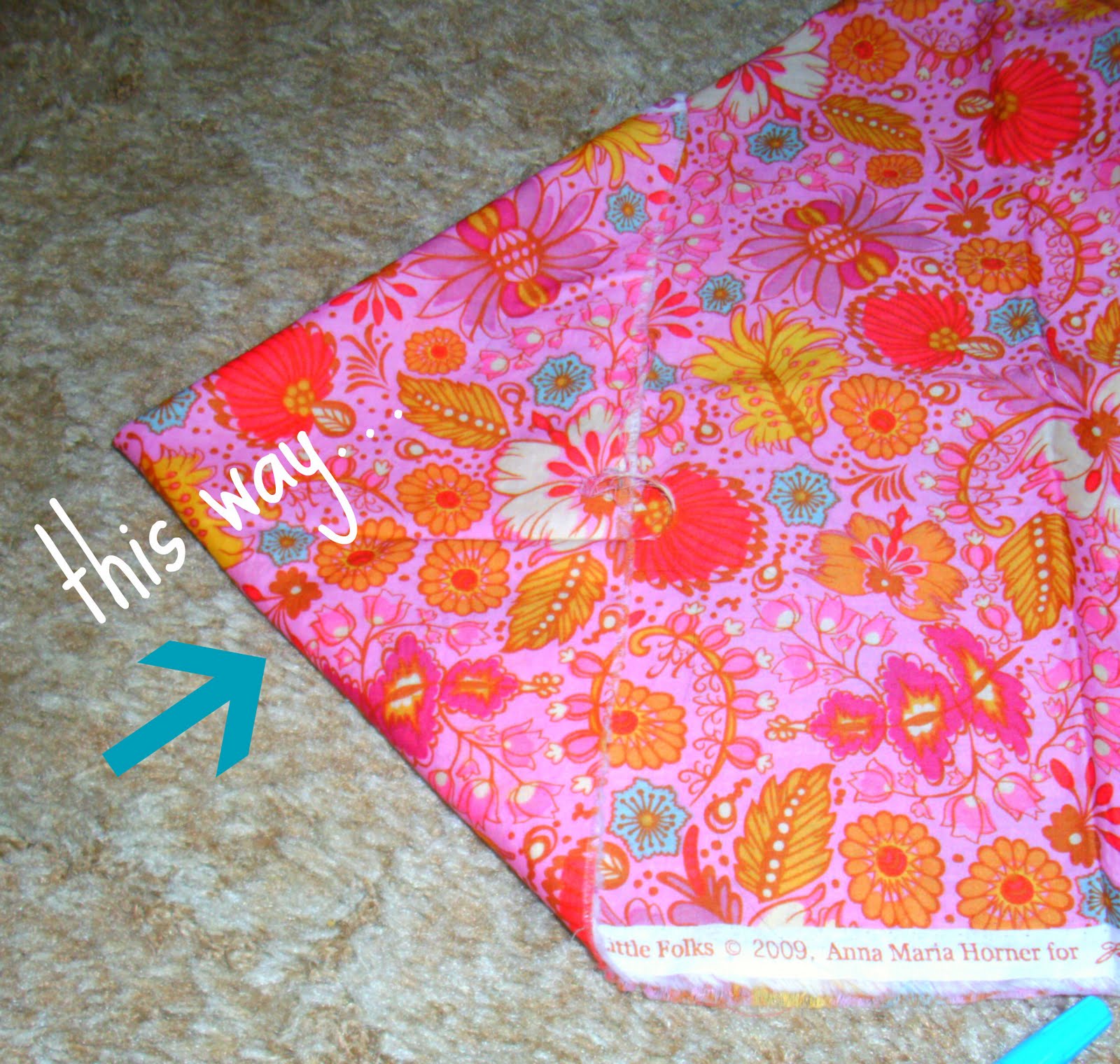 Draw a line from the 16″ mark down to the selvage.  Cut along that edge.
Then cut along the fold that is 16″ long.  You should have a triangle.
Zig-zag stitch or surge the two short sides.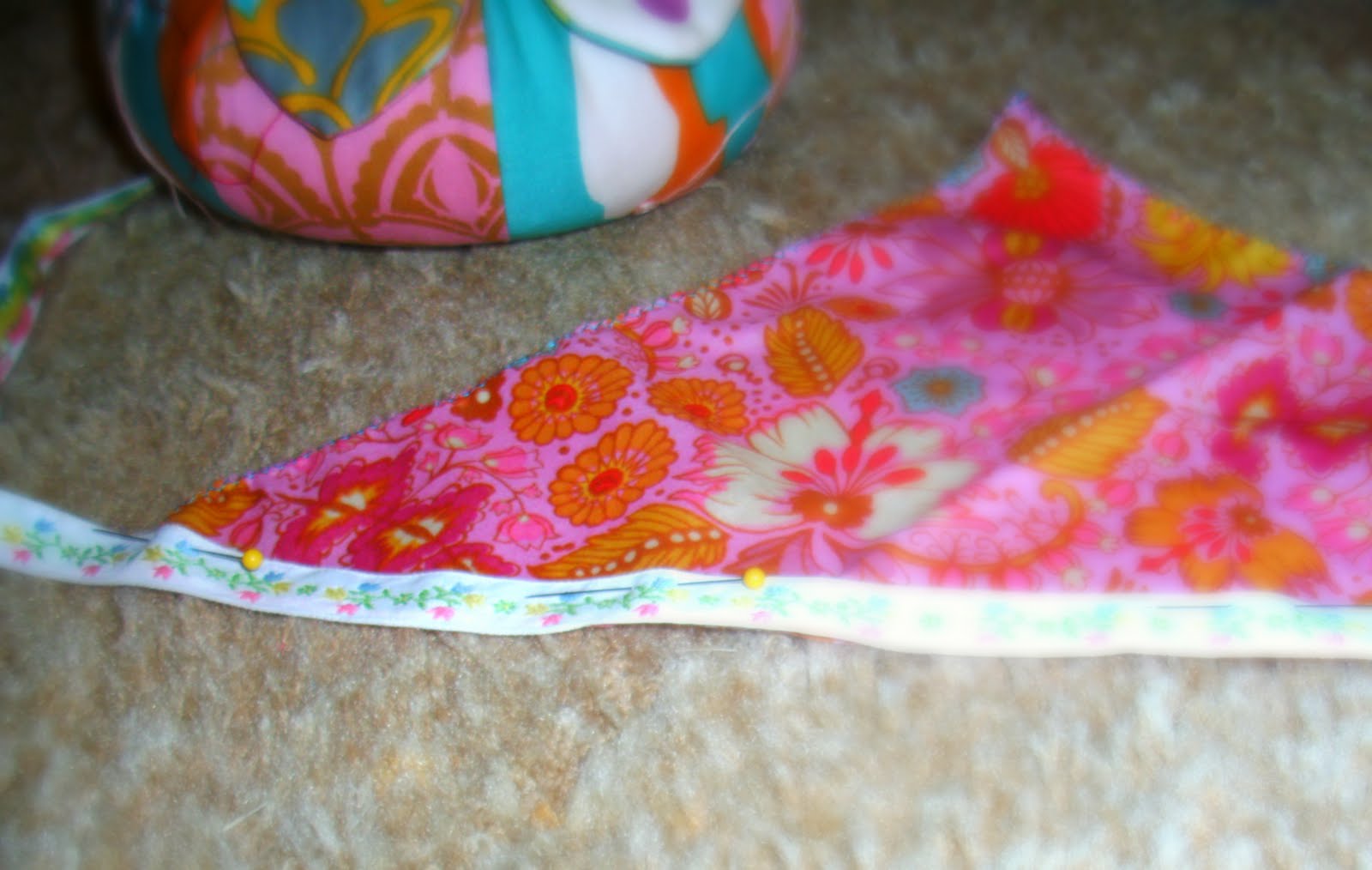 Lay it flat and pin on a cute piece of ribbon.
Top-stitch the ribbon along the longest side of your triangle.  Done.