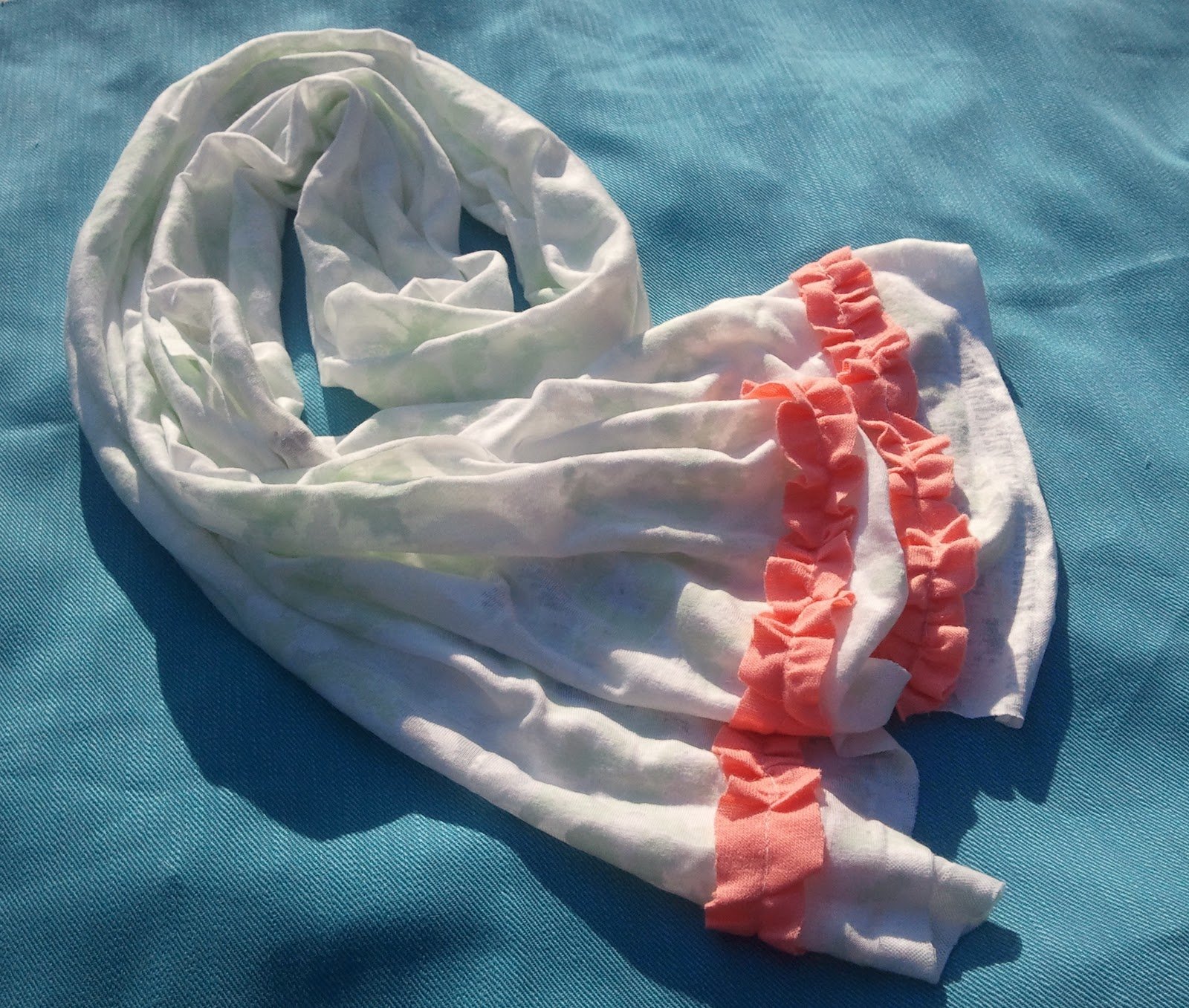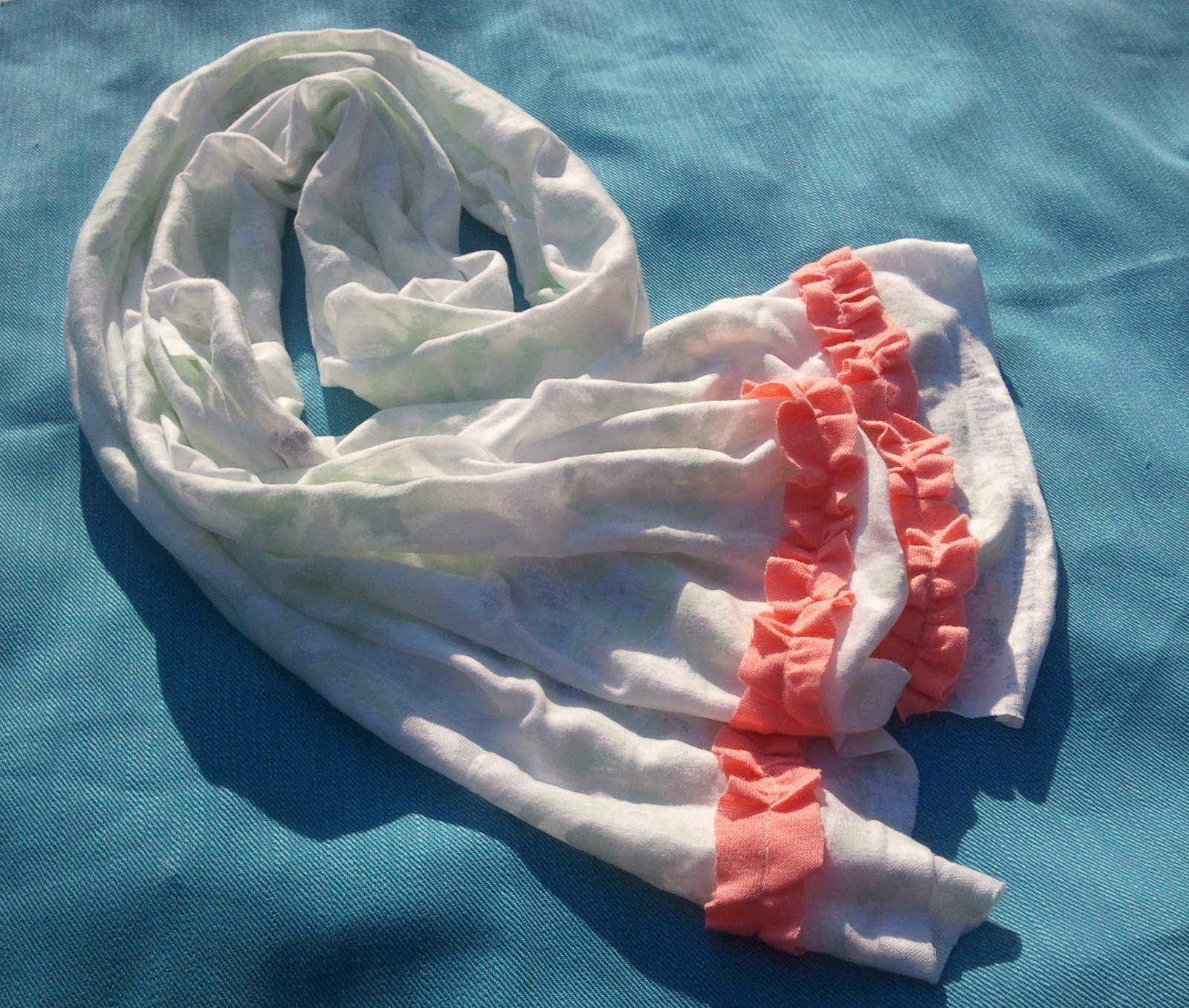 Sewing with Jersey knit is almost as easy as sewing with felt.  You don't have to finish the edges and it drapes beautifully.  It makes the perfect spring scarf.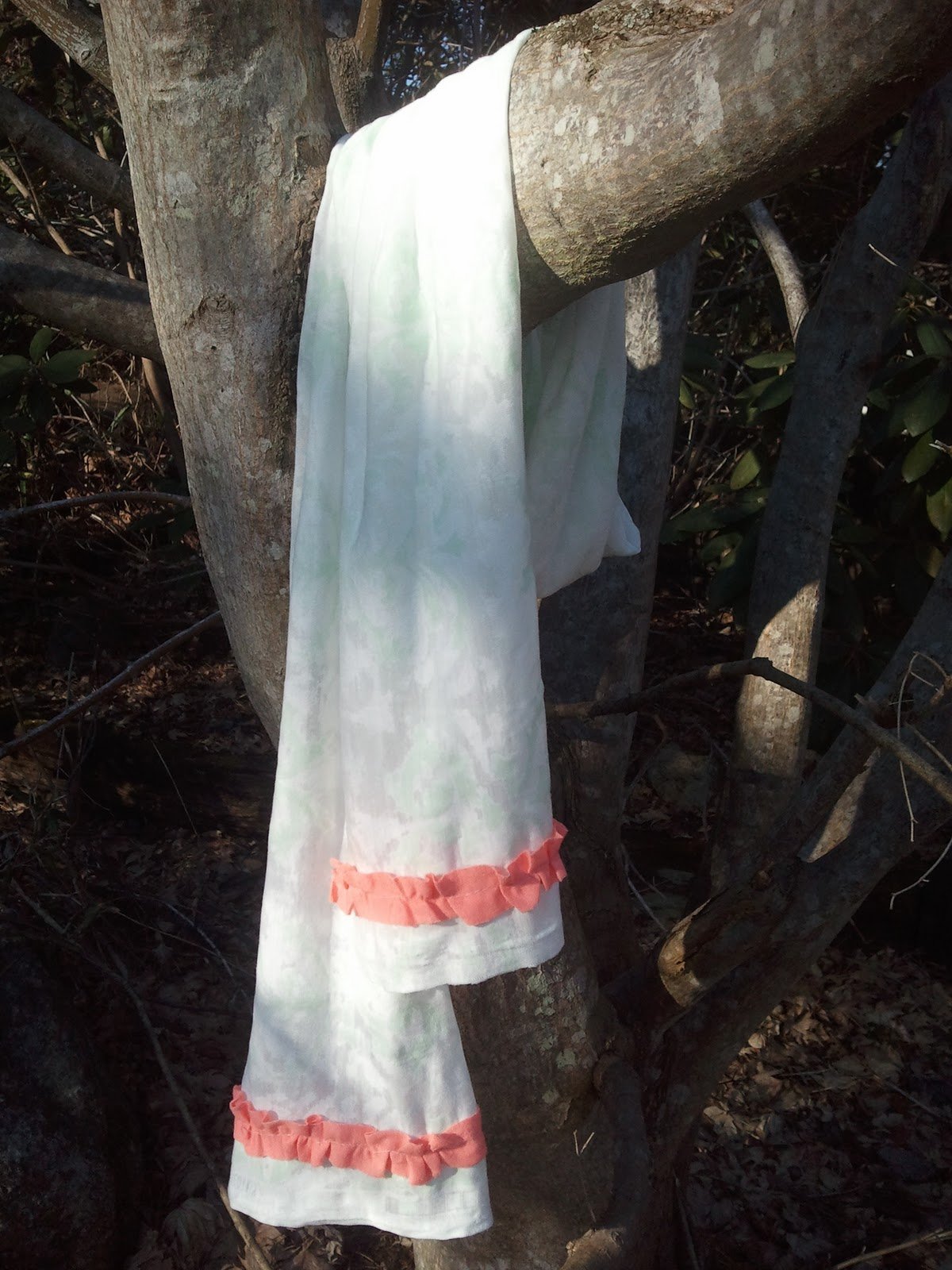 If you buy fabric that is 64 inches wide, you won't even have to piece it.
You will need:
2 colors of Jersey knit
sewing machine/thread
scissors
yardstick
water soluble pen
Step 2:
Gather the embellishment strips, using a basting stitch.
How easy was that?
Sometimes simple is the best way to go.
jessica