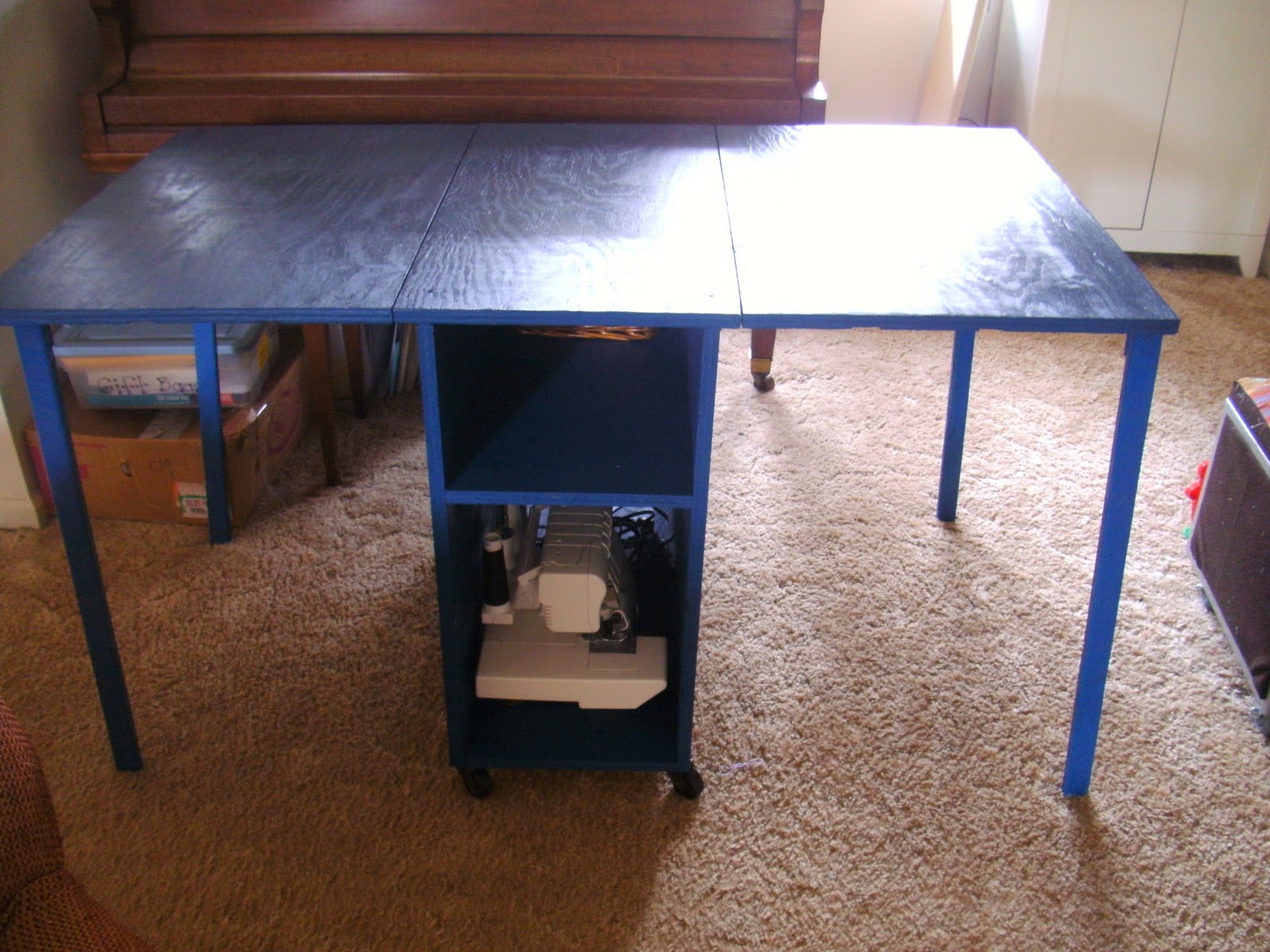 I use the word room cautiously because it is actually just a corner of what is supposed to be a formal dining room – but it also houses our baby grand.  So far in my crafting life I generally cut things out on the floor.  It's not so good.  My dining room table is usually covered in food or playdough (although the new tablecloth is helping that situation!) so I generally just spread things out on the floor.  My husband – the wonderful man that he is – finally realized how much I needed a table, and armed with new power tools from Christmas and his birthday, set out to make me a crafting table.  He used these plans from the lovely Ana White's blog, and he made this table!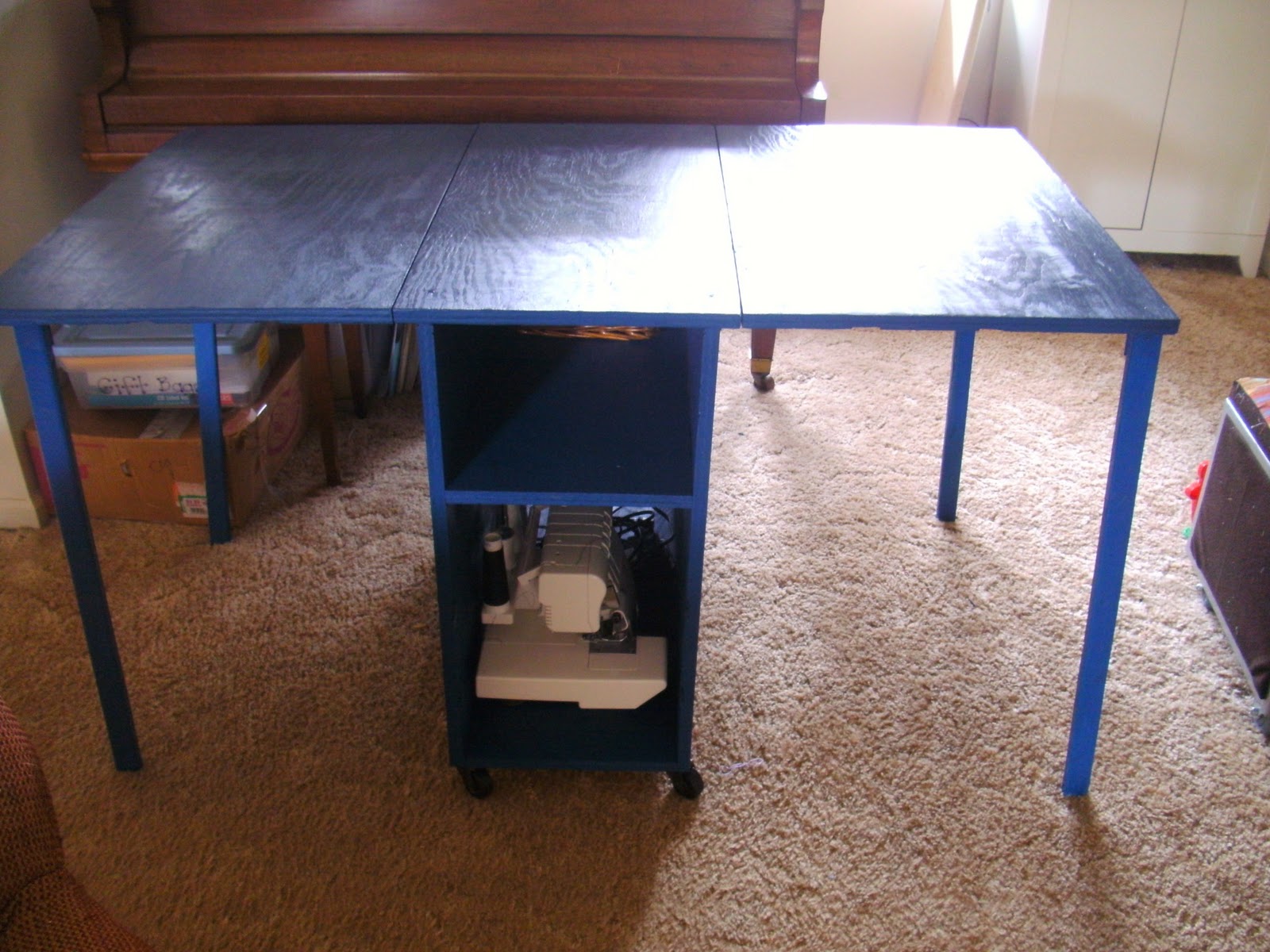 It folds down quite compactly and slides right back against the wall.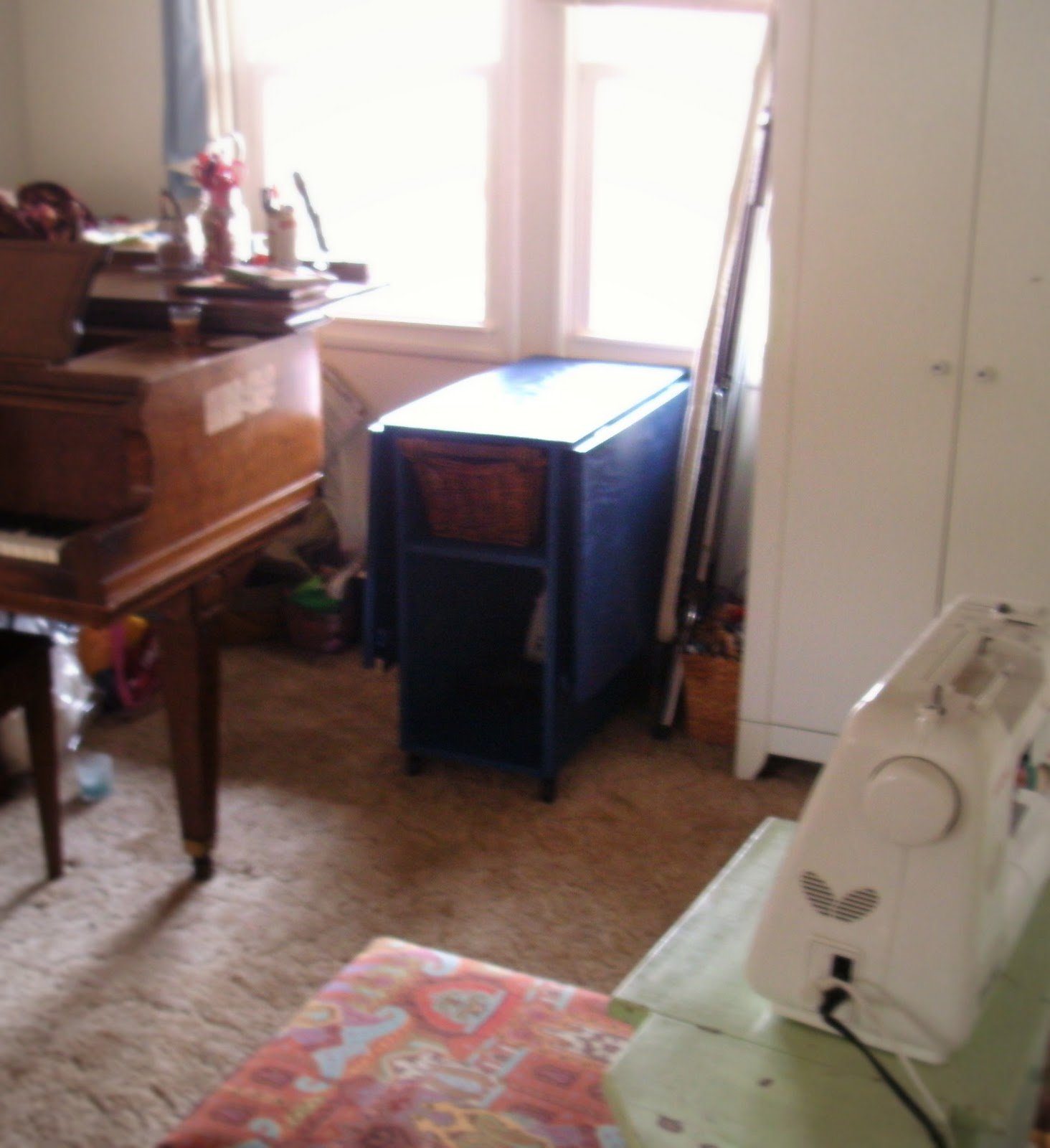 Thanks hubby!  You are the best.  The. Best.
I also swiped this armoire from Charlotte's room – in our other house she didn't have a closet in her room so we used this.  Now she does have a closet and so this was the perfect solution for my fabric stash.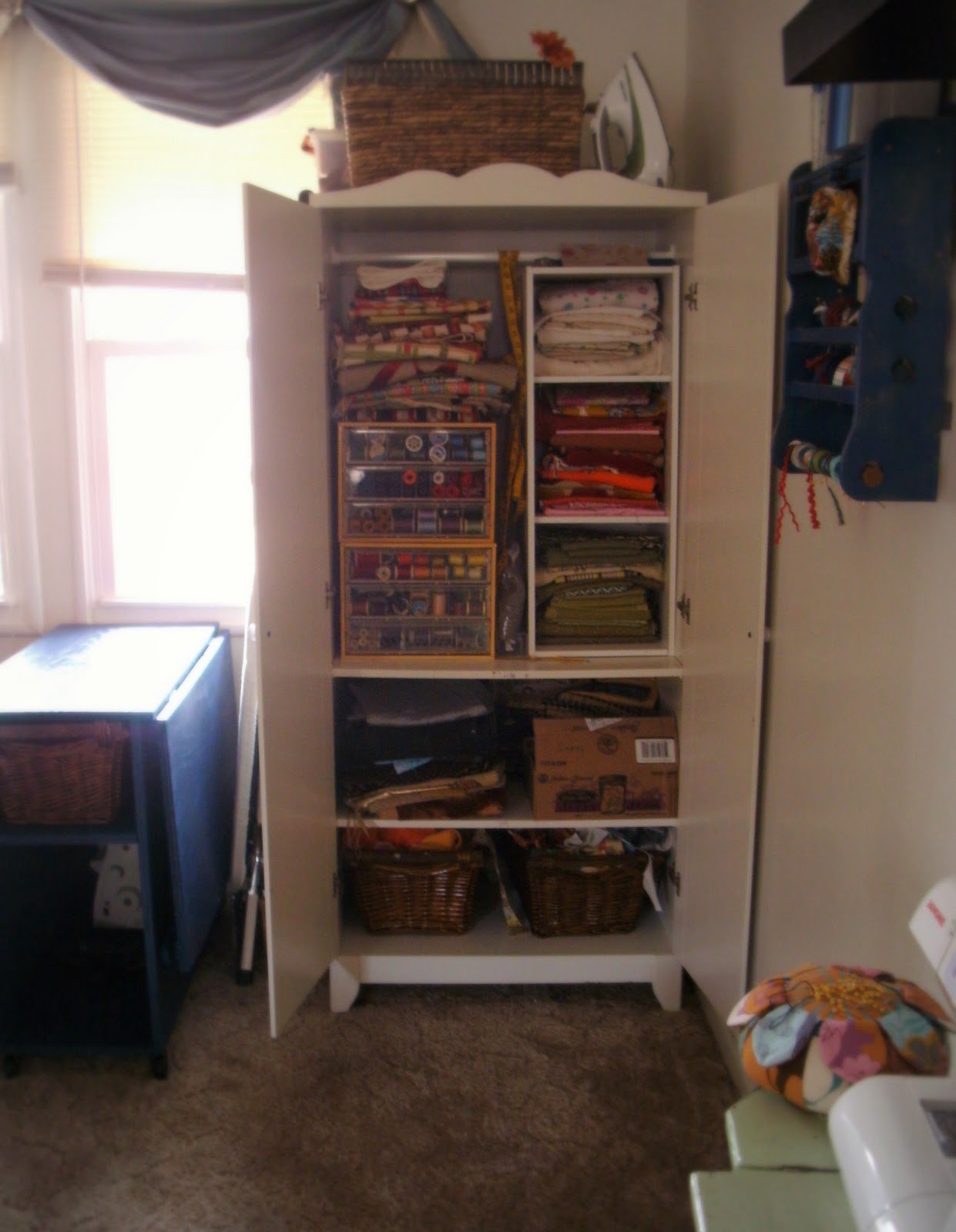 A floating shelf from Ikea holds my library:


And mason jars along with other various containers hold my scissors and pencils/pens/exacto knives.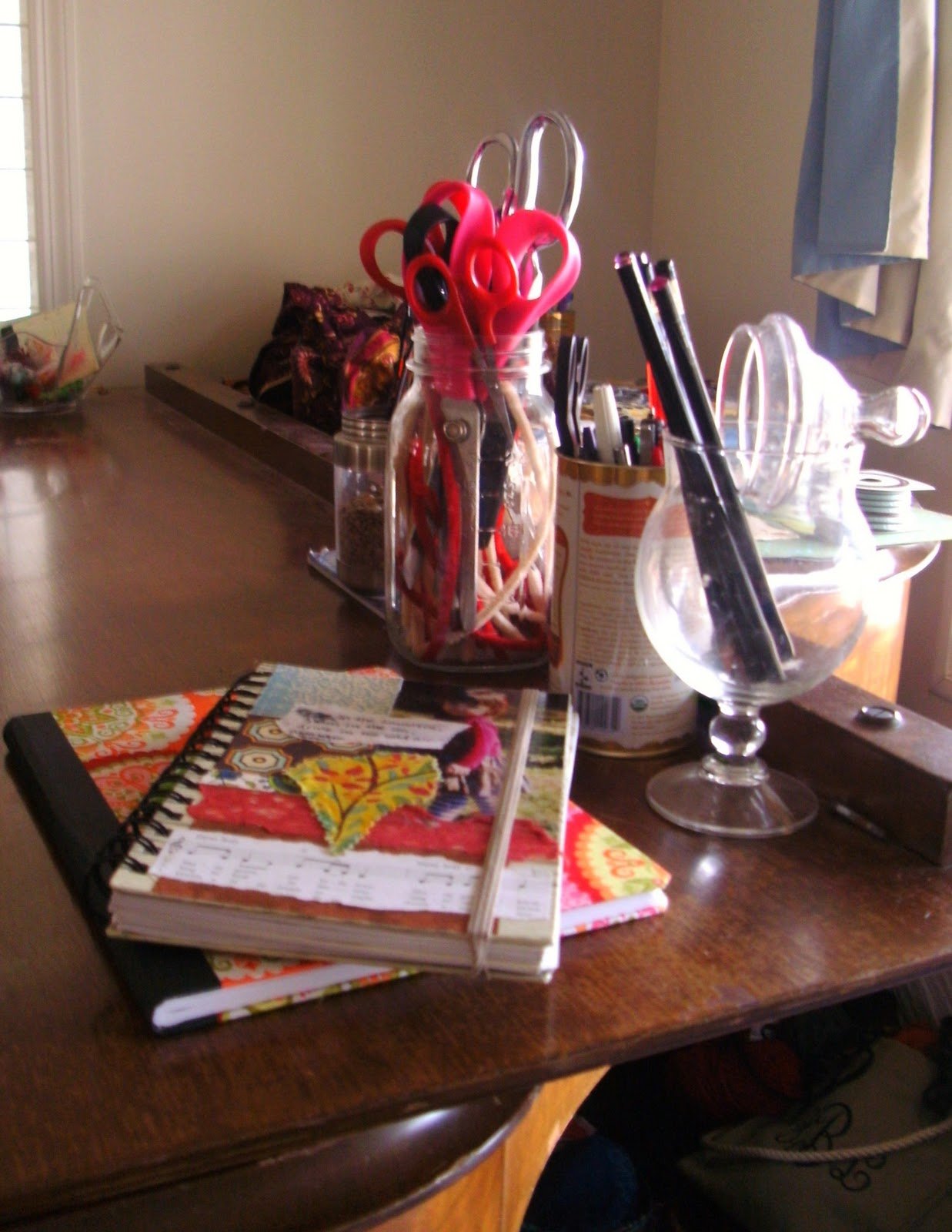 You really can have a sewing space in any little part of your home.  It really helps to have everything accesible and sitting out.  If you have to drag out the machine and everything before you begin – you won't do it as often.  AND I kind of like having it all in a central location in our home.  It is a little messy sometimes – but I can sew and still feel like a part of the action – whether that be watching NBA basketball or building lego houses 🙂  Hope you all are inspired to make your sewing/crafting area a little more appealing.
jessica