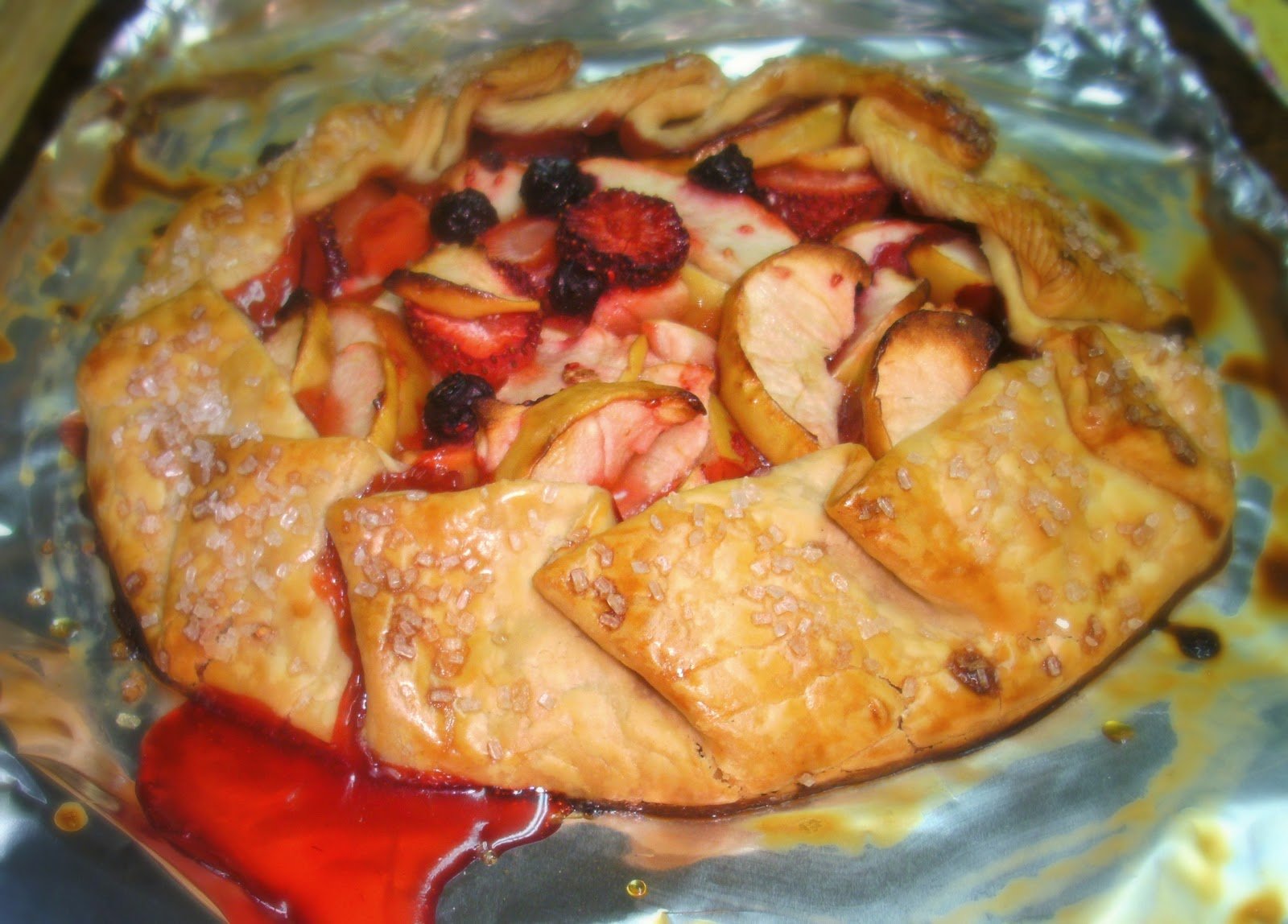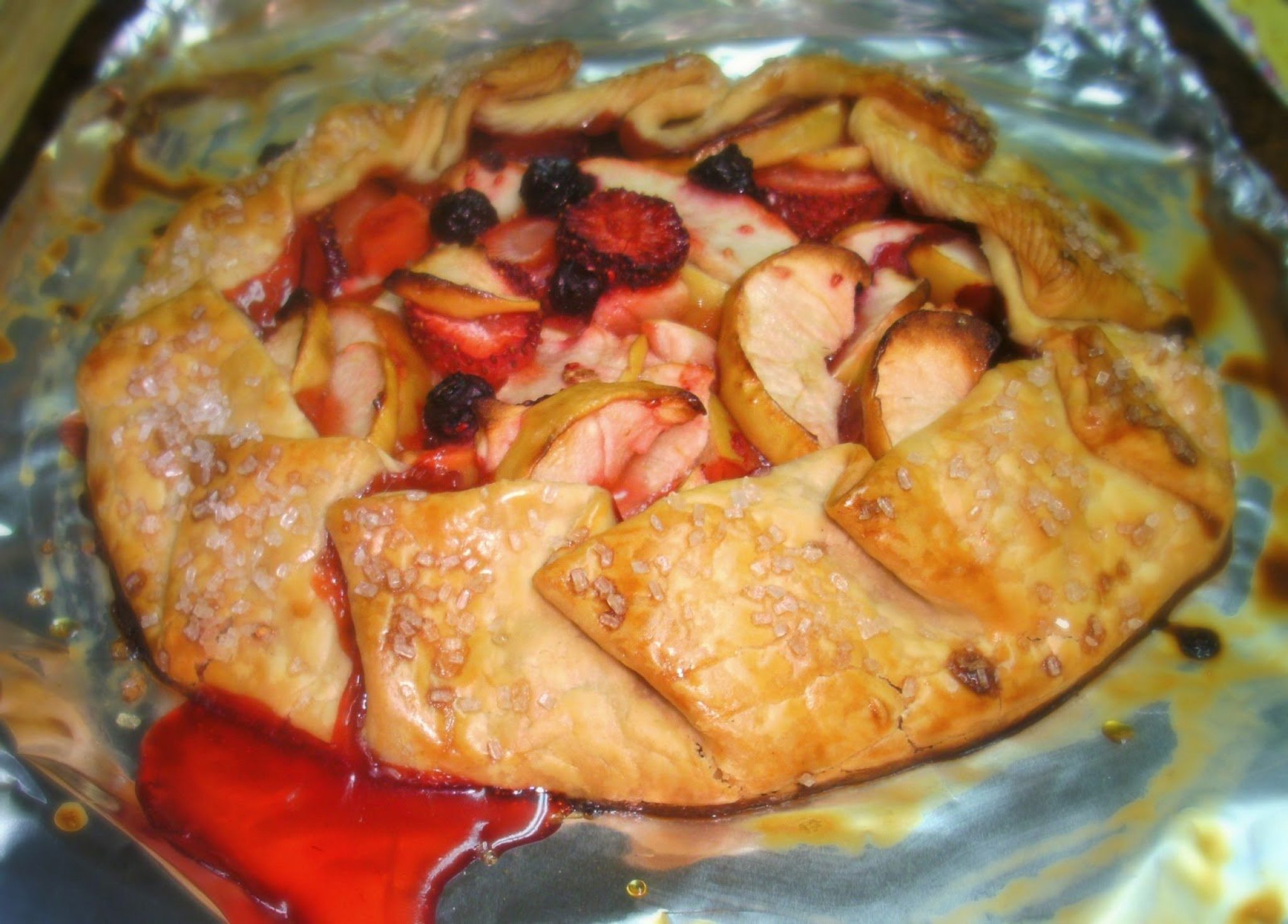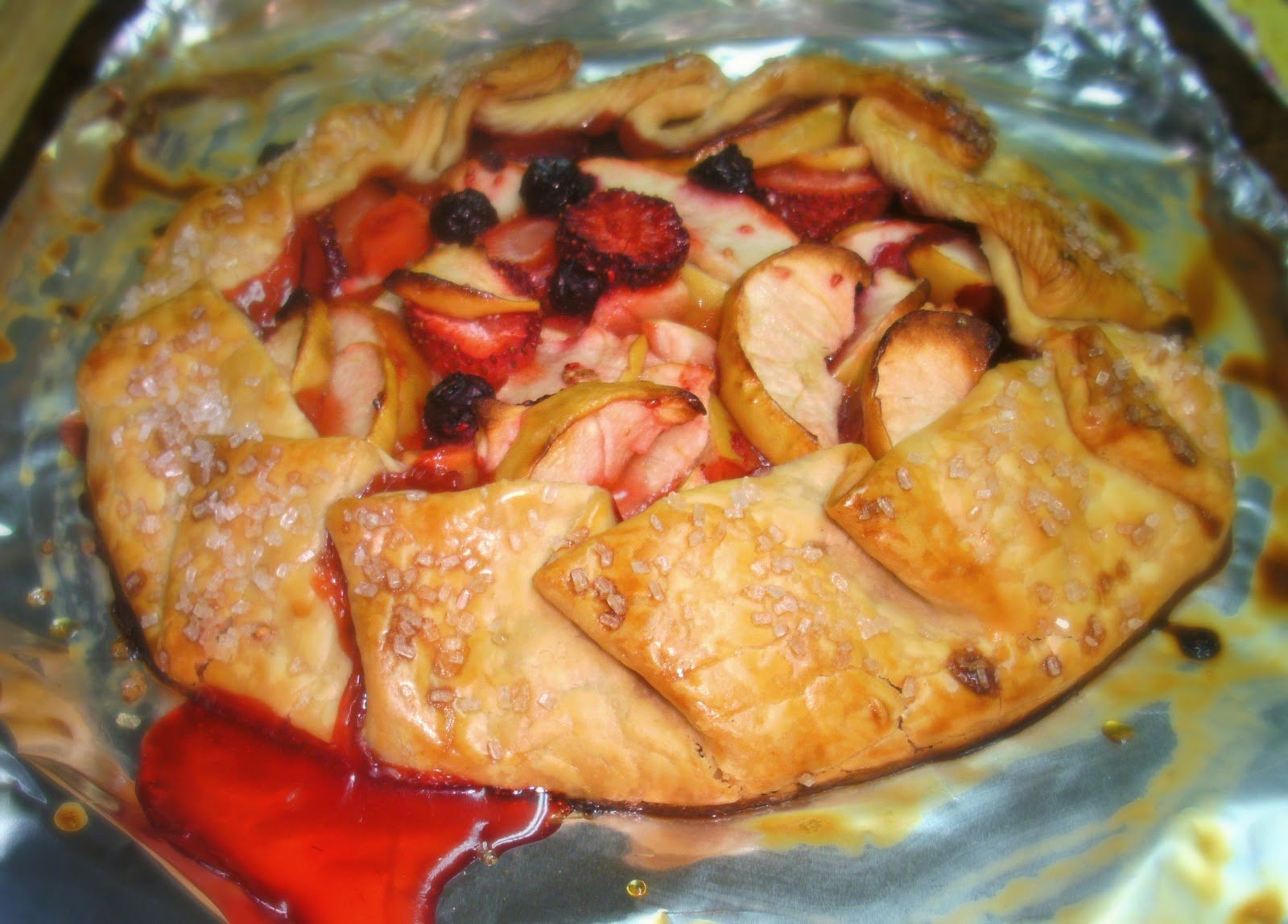 My mom and sister are visiting this weekend, and Saturday night after we enjoyed some Chicken and Dumplings we were in the mood for something sweet. I had a refrigerated Pilsbury Pie Crust in the frig (those are THE BEST pre-made pie crusts) – so I whipped this simple galettte.  It was delicious!
In a bowl combine:
2 apples, thinly sliced
some strawberries, blueberries – whatever berries you have on hand
1/3 cup of sugar
1 T of corn starch
1/2 tsp of salt
Preheat the oven to 375.  Unroll the pie crust onto a cookie sheet (I placed it on top of a piece of aluminum foil for easy clean up).  Pour the fruit mixture out onto the middle of the pie crust.  Fold up the edges of the pie crust – pleating them as you go.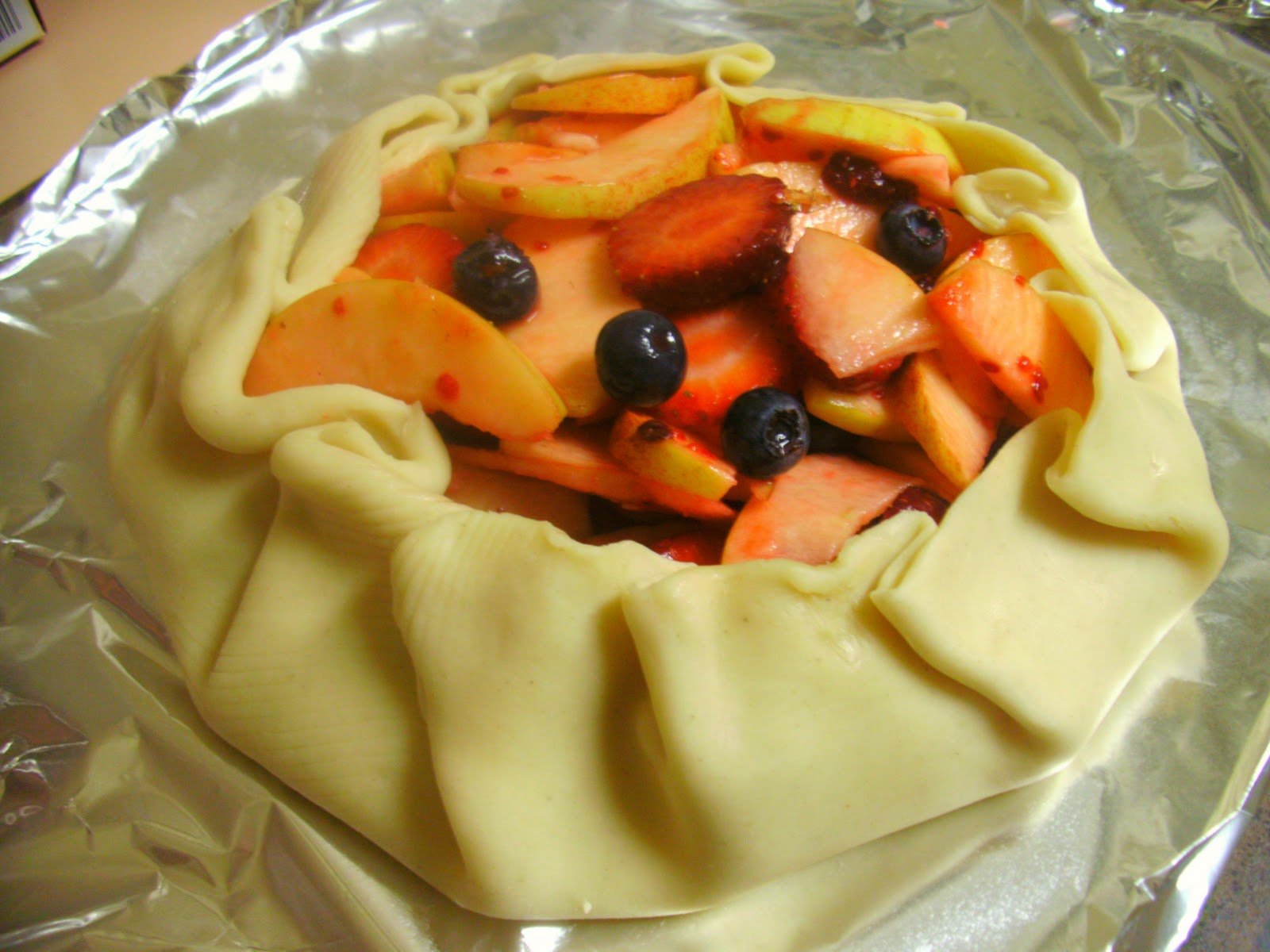 In a small bowl whisk an egg and some half and half.  Brush it onto the pie crust, then sprinkle with sanding sugar.  Bake it for about an hour until it's all juicy and beautiful – rotating it after 30 minutes.  Let it cool for several minutes, then serve with a tall glass of cold milk or a scoop of vanilla ice cream.  Yum!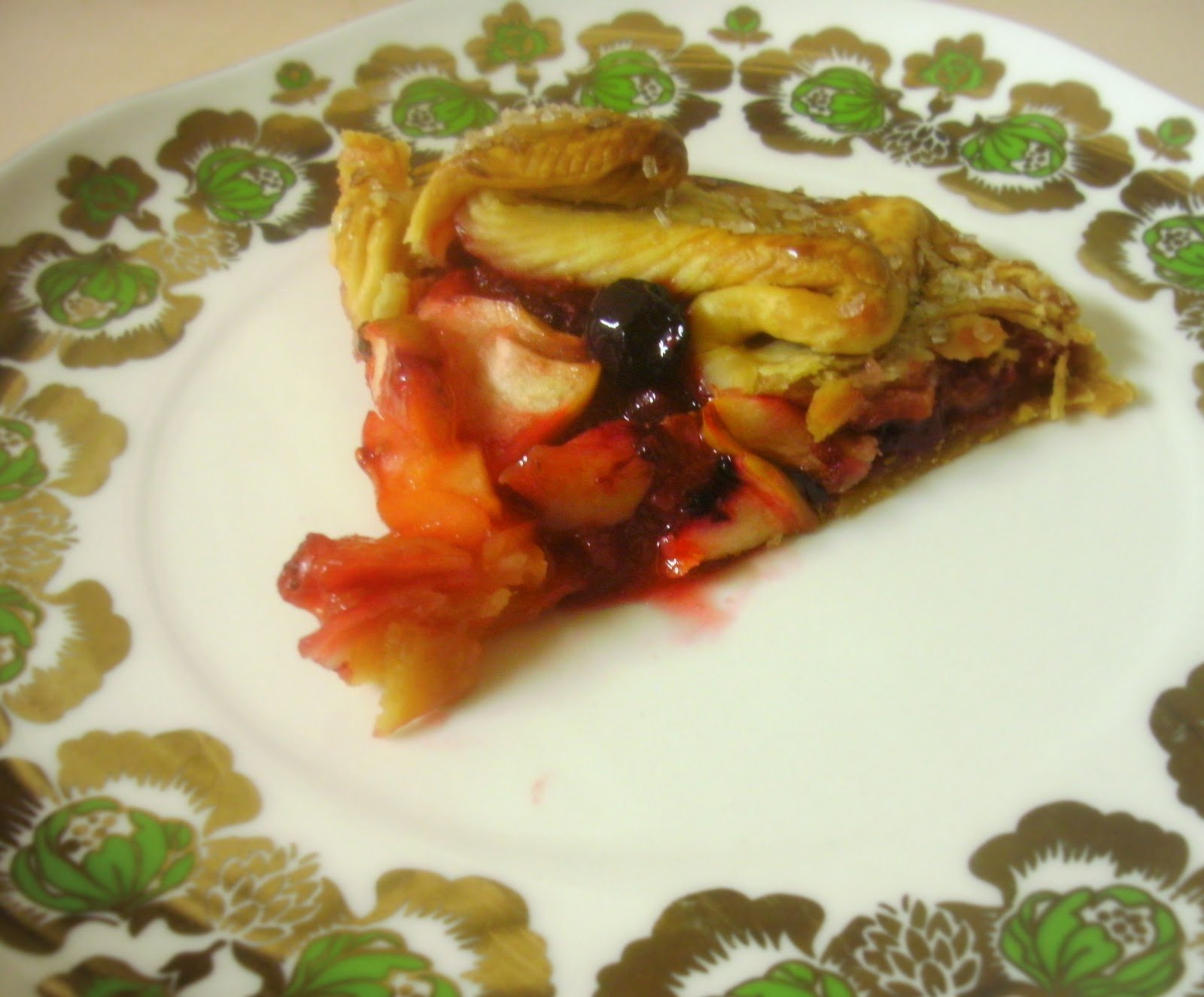 Hope you all had a great weekend – we spent most of it in the fabric store or gathered around the cutting table – super fun!!  I'll show you something I made tomorrow – along with a tutorial so you can make your own.  Talk to you then!
jessica