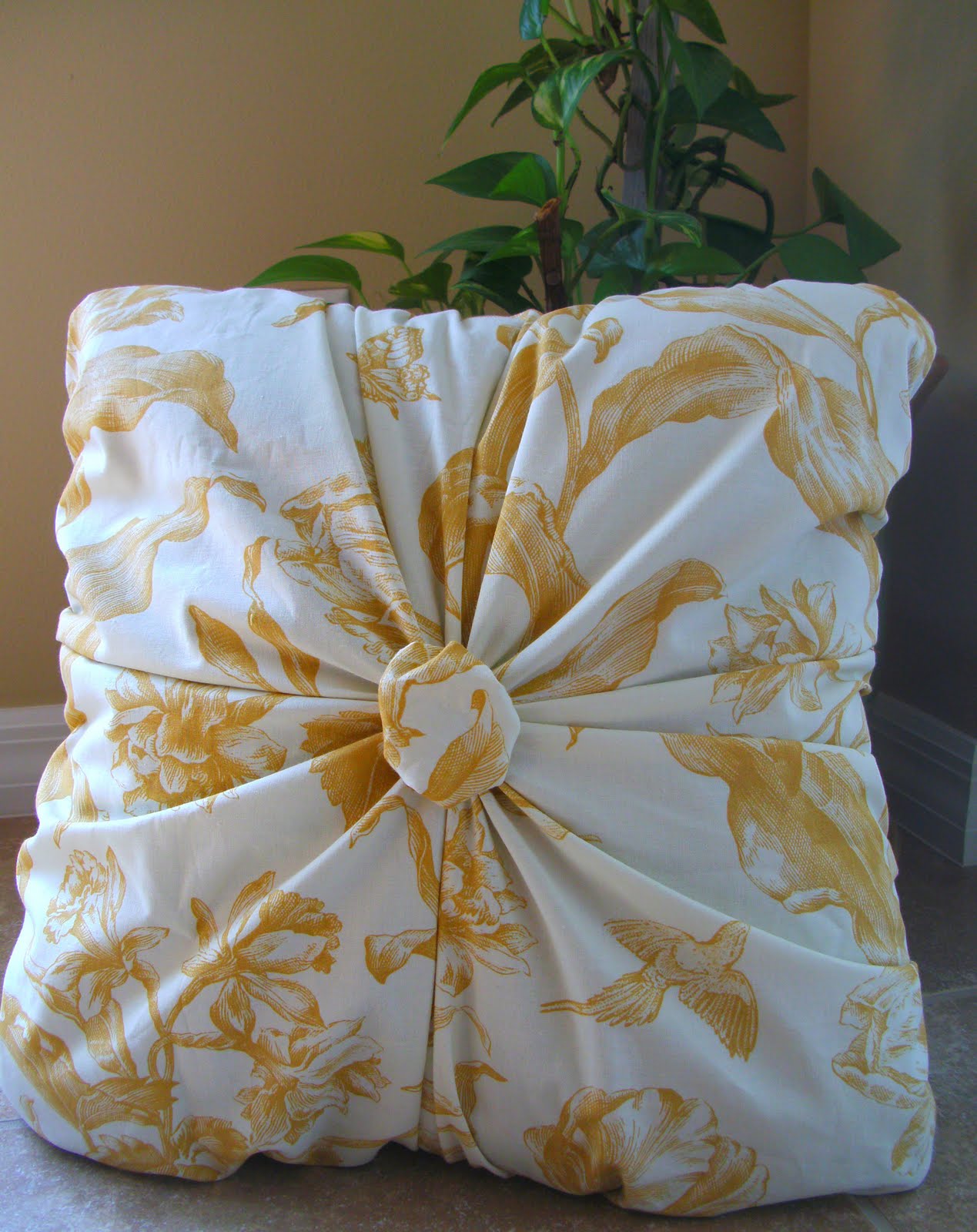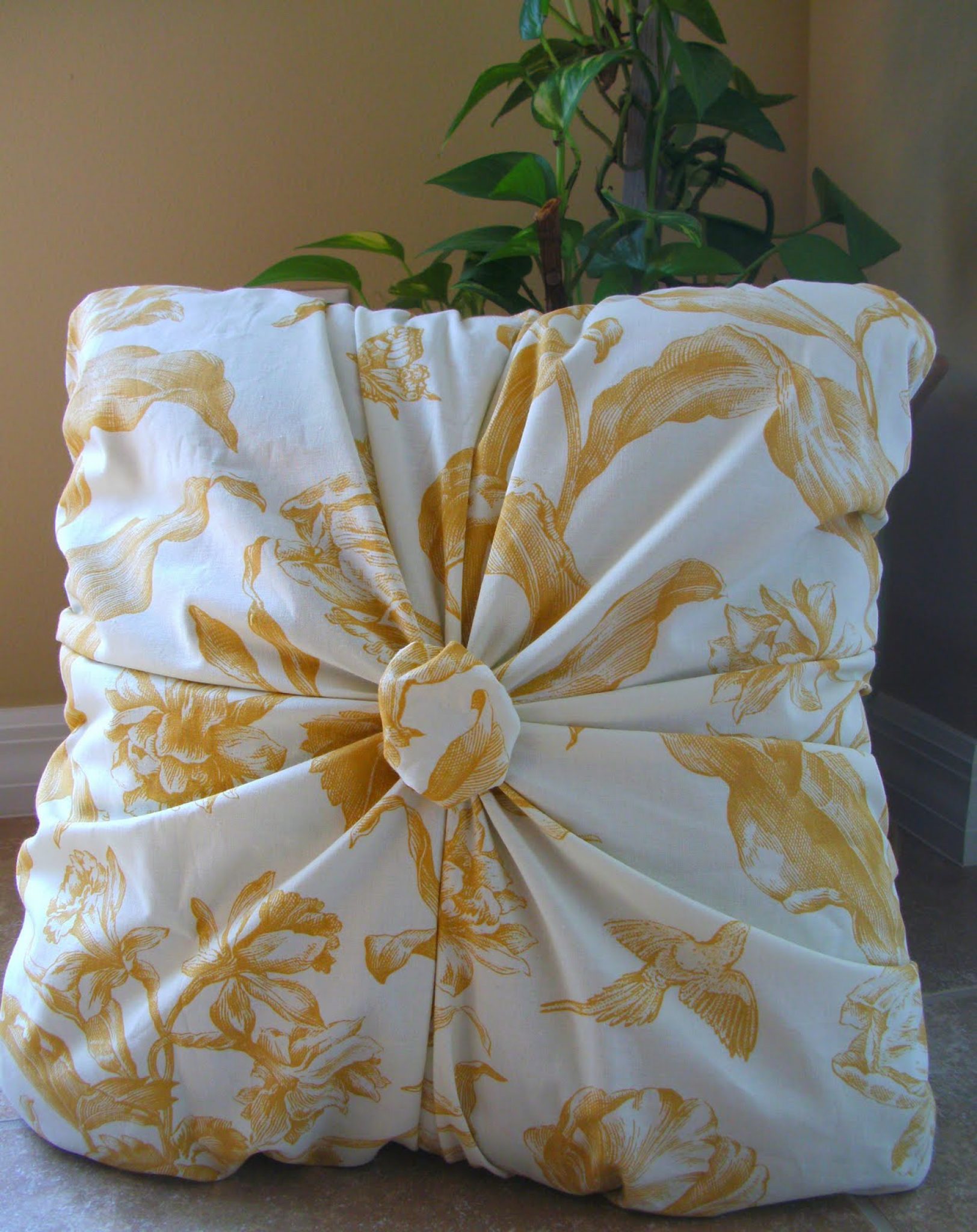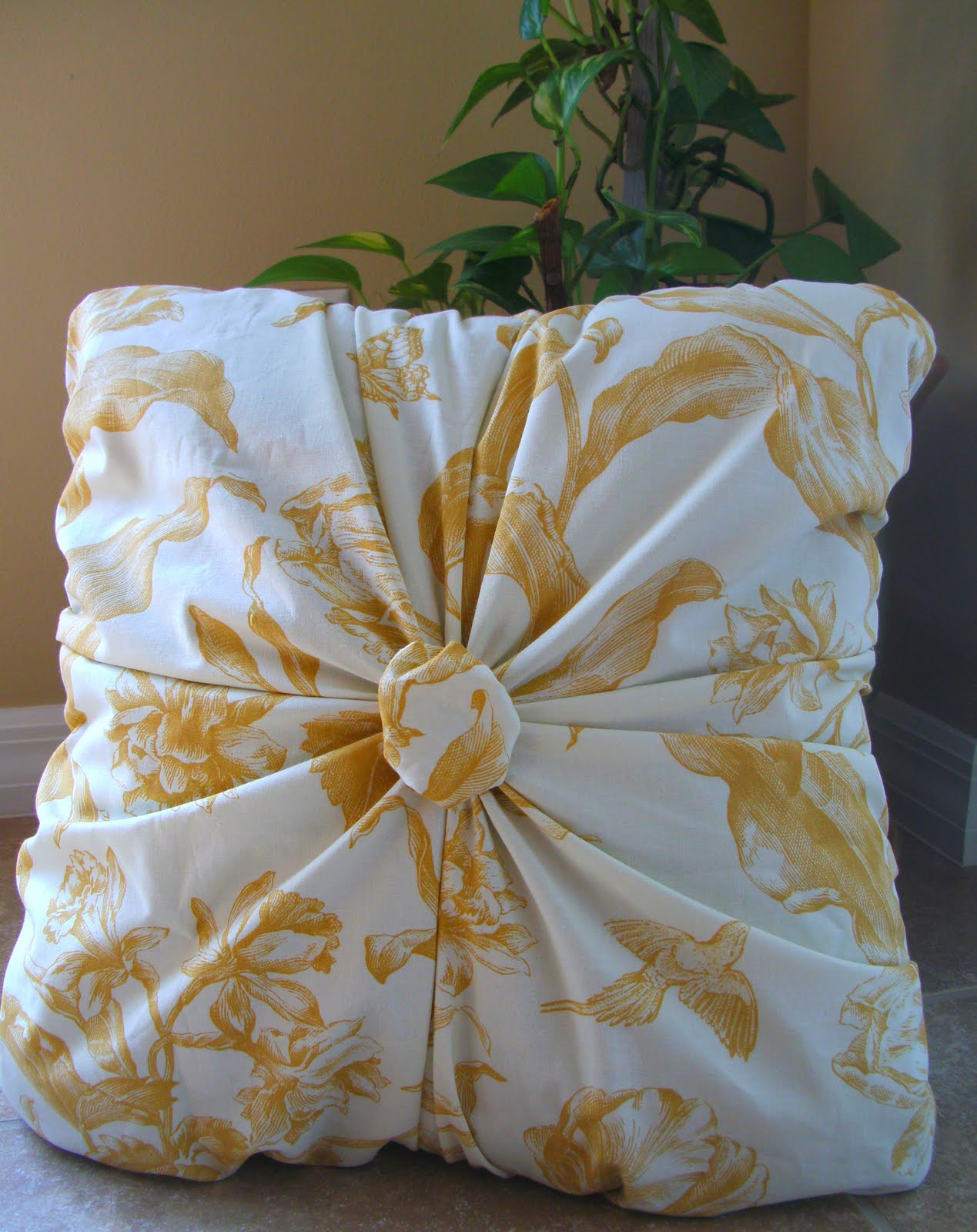 My inspiration came from this Rosette pillow from Anthropologie ($58).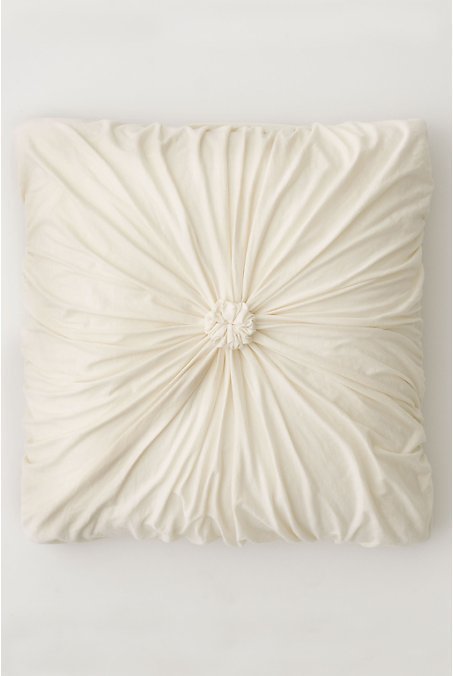 It is really simple to make and adds a very elegant touch to any room.  Ready?  This is how I did it –
Step one:  Cut out a 22″ square for the front (the larger you make the front the more "gathery" it will be) and a 17″ square for the back.
Step two: Using a basting stitch, stitch around all four sides of the front – gathering it to 17″ as you go.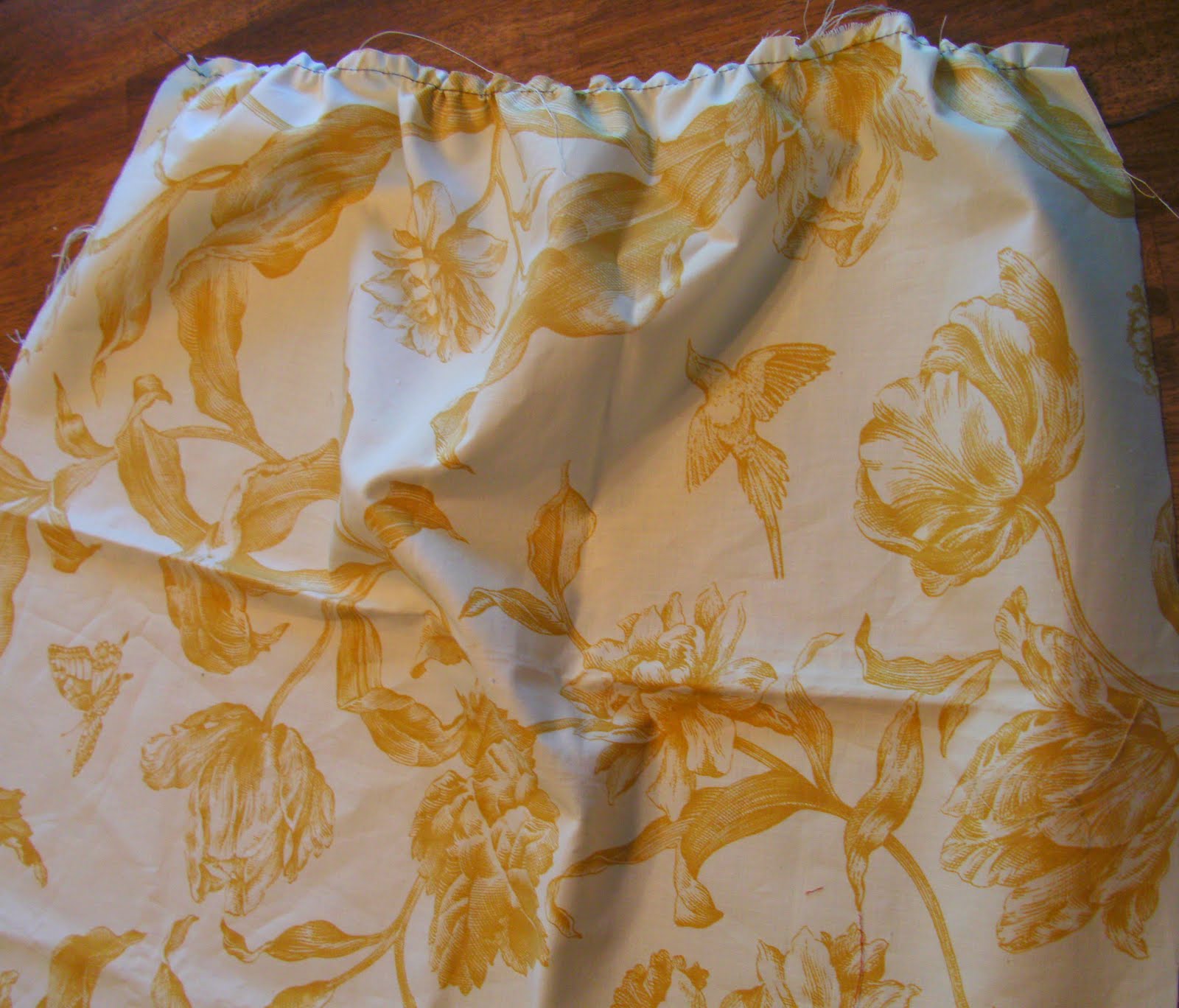 Step three: Pin the gathered front to the back, right sides together.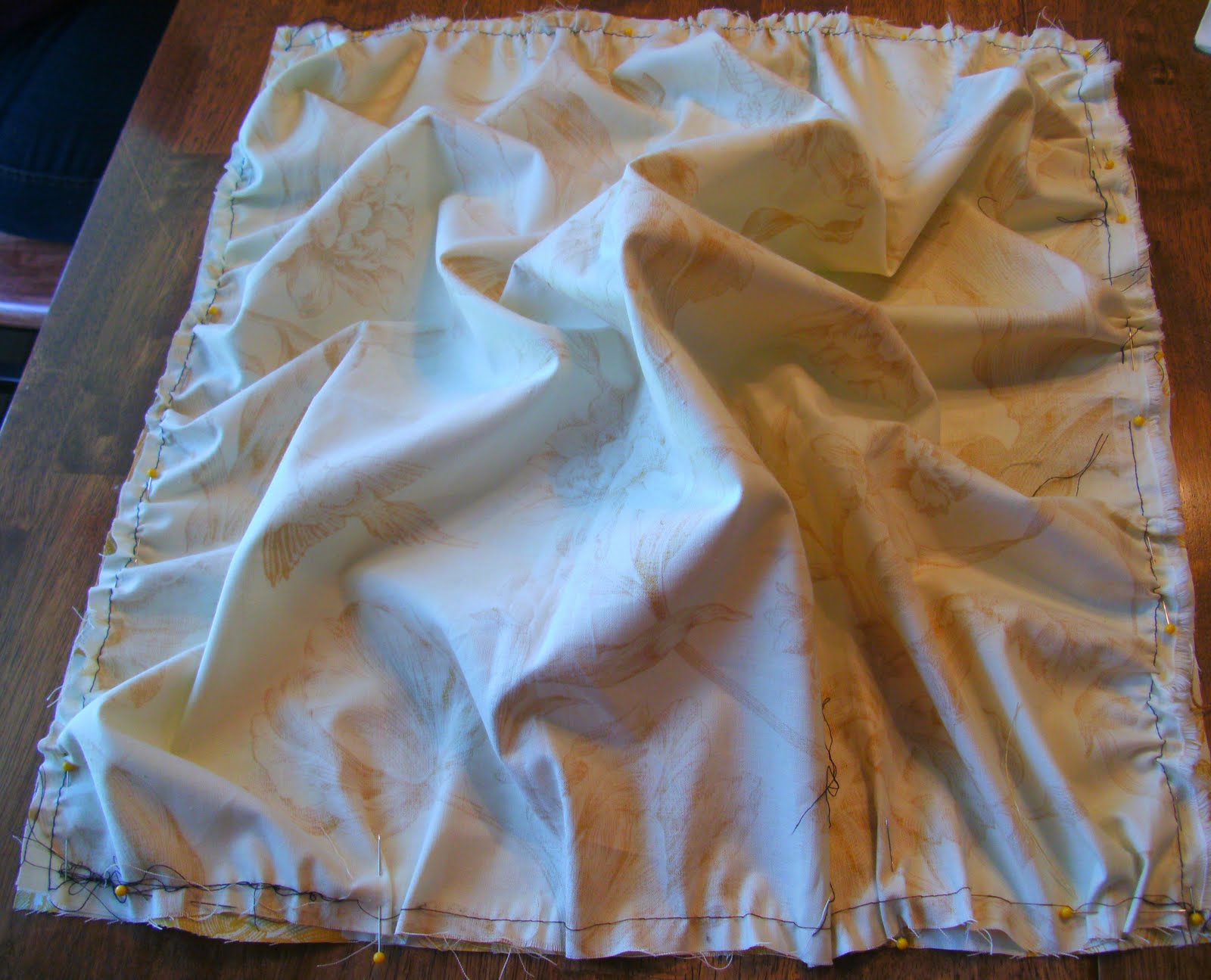 Step four: Stitch around (1/2″ seam) leaving about a 10″ opening in the center of the bottom edge
Step five: Turn it inside out – the top will be loose like this: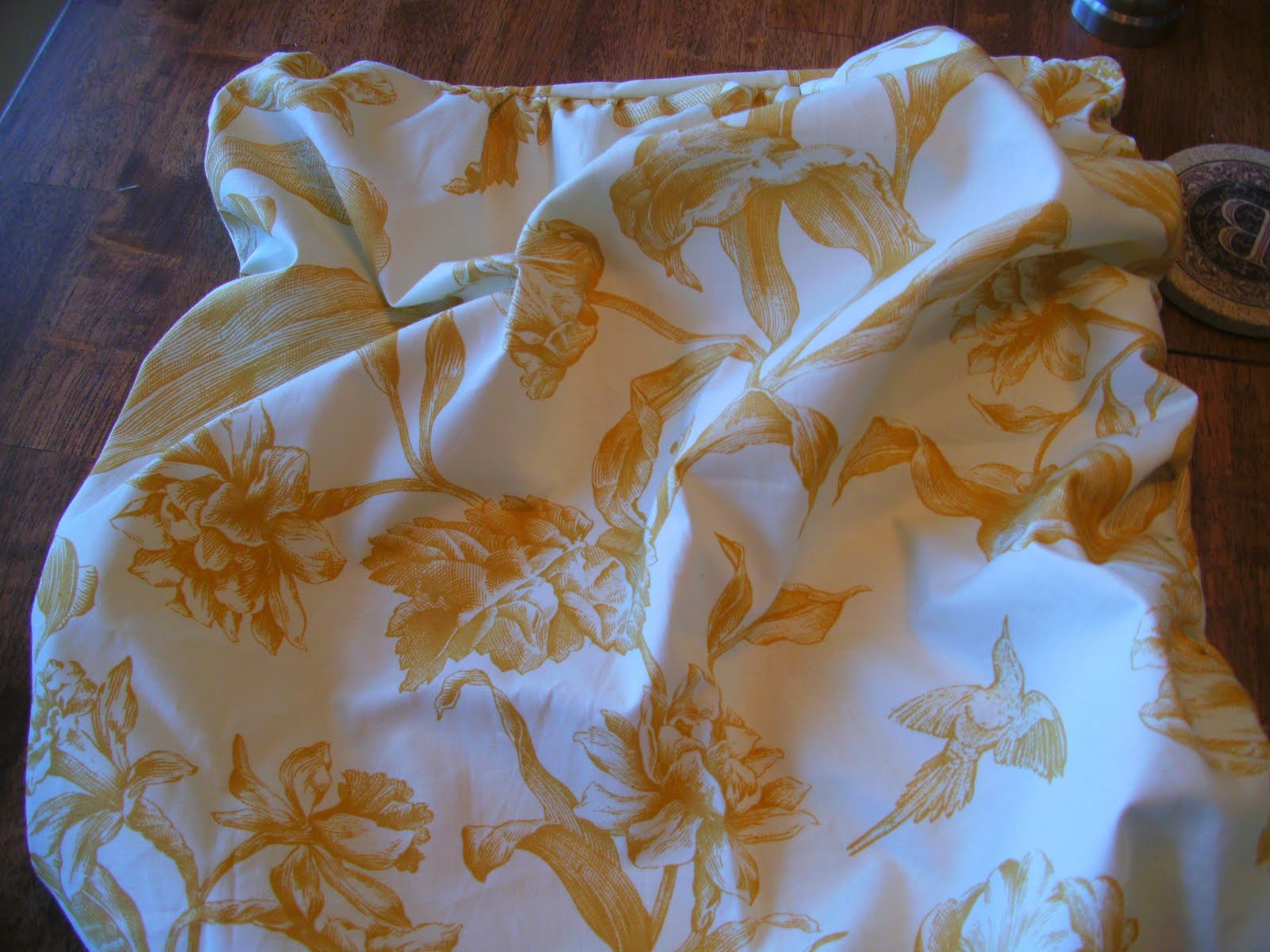 Step six:  Stuff the pillow with your 17″ pillow formStep seven:  Pin the closing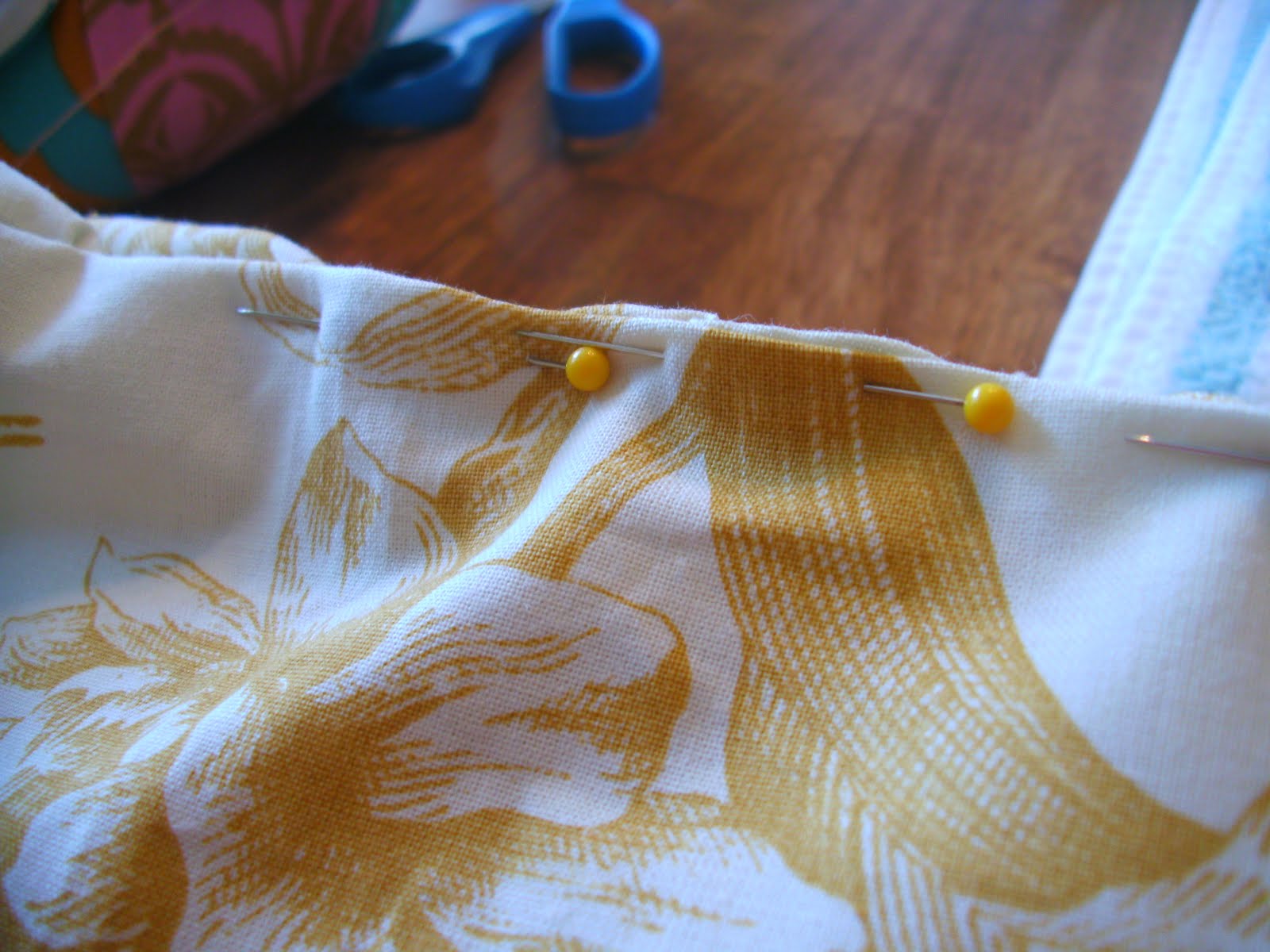 Step eight:  Gather the loose fabric on the front into the center, forming a pouf – wrap a rubber band around it.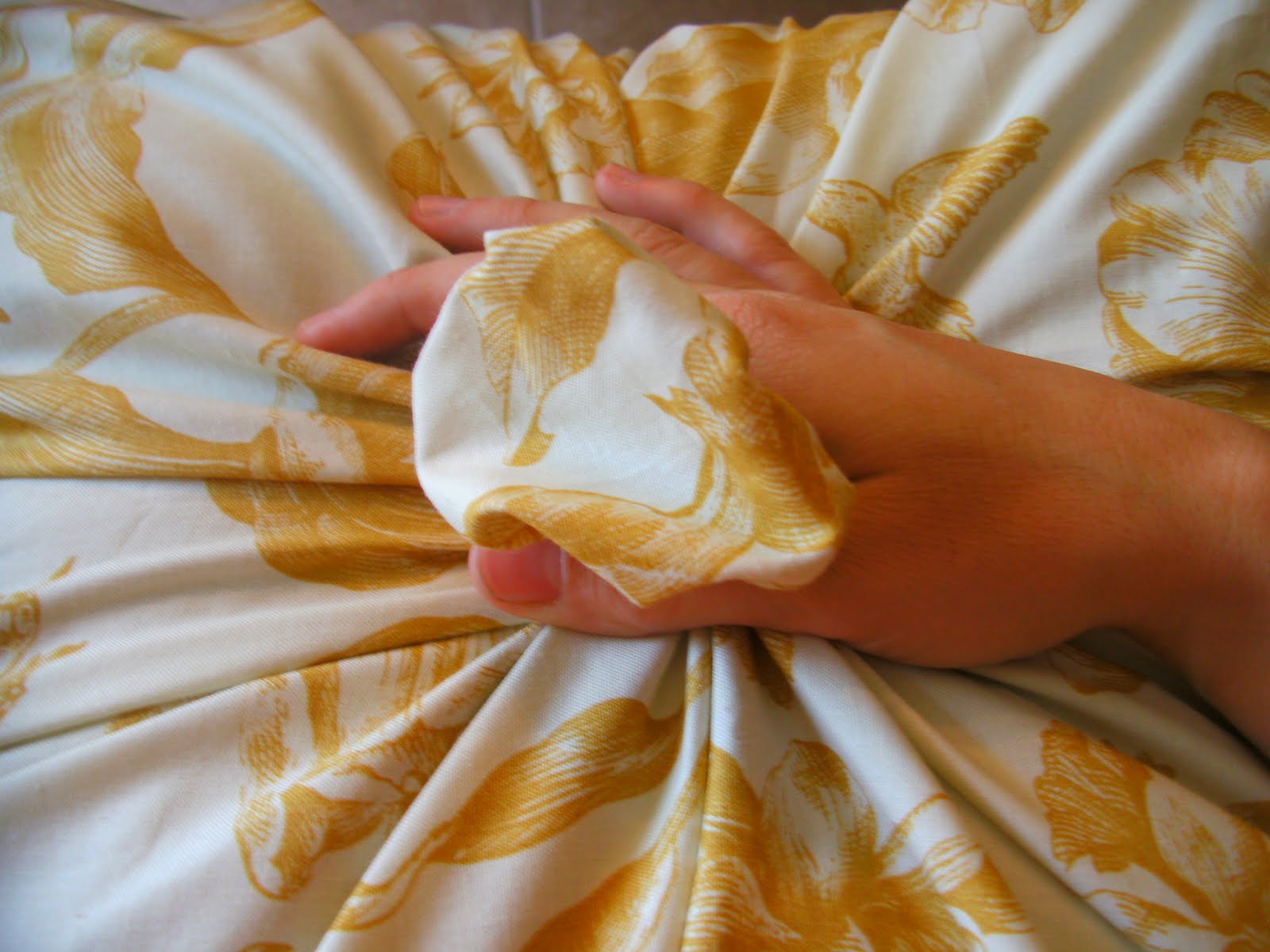 Step nine:  Using a needle and thread, hand gather below the rubber band, pulling the thread tight as you go.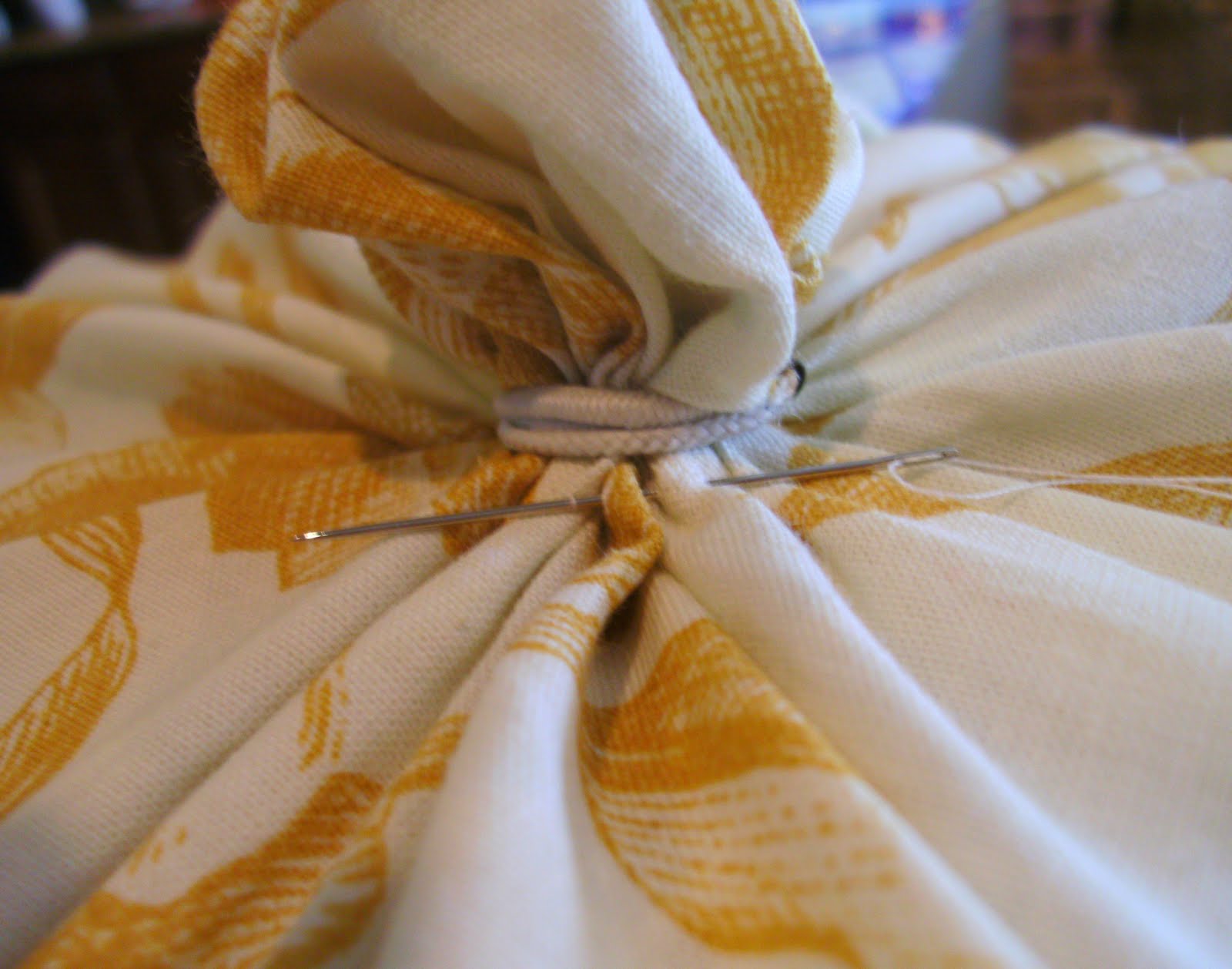 Step ten:  Once you feel it is securely gathered, remove the rubber band and poof out the rosette.  Hand tack the edges of the rosette to the pillow.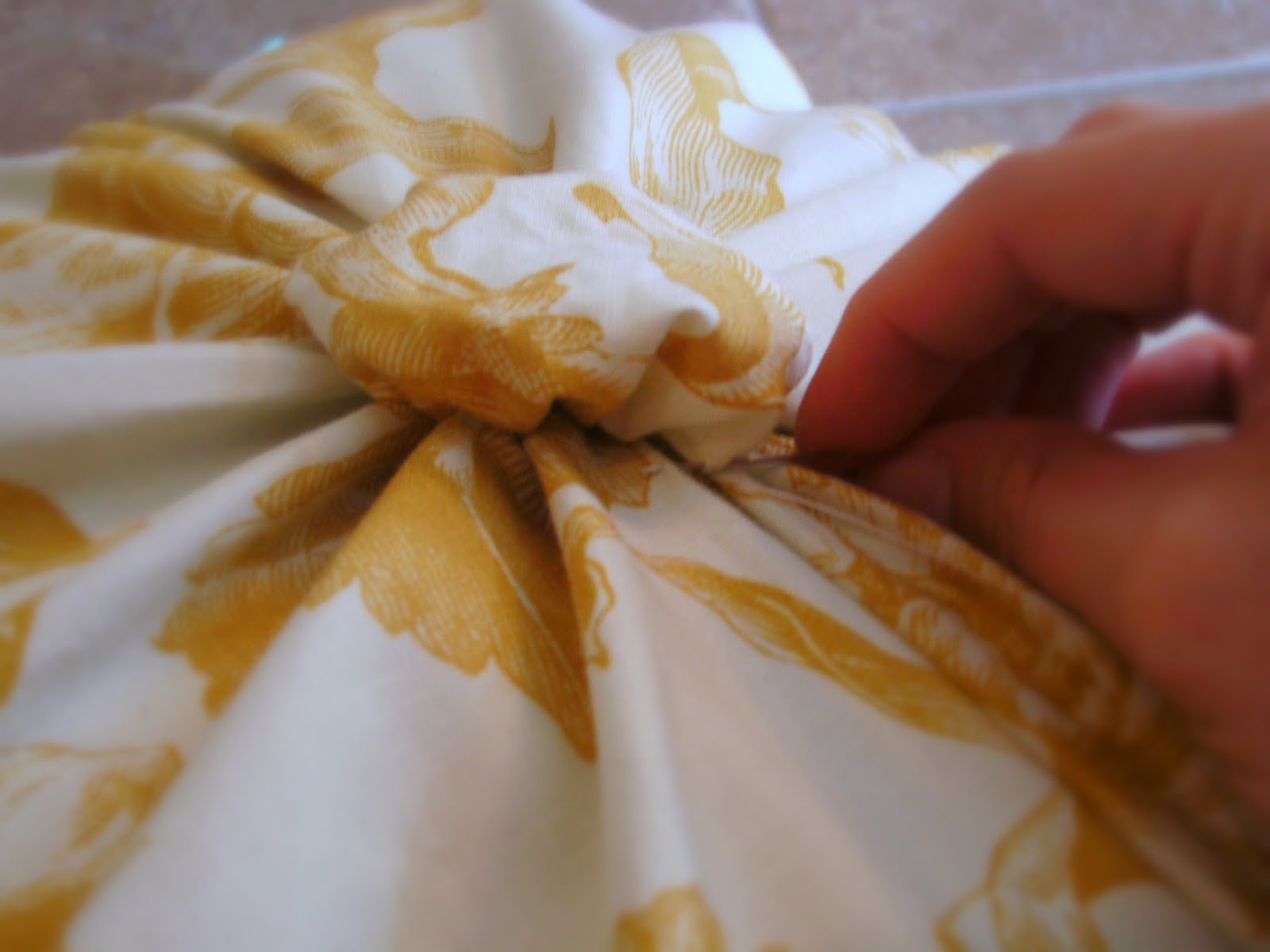 Step eleven:  Lastly hand-tack the opening closed and toss it on a bed!