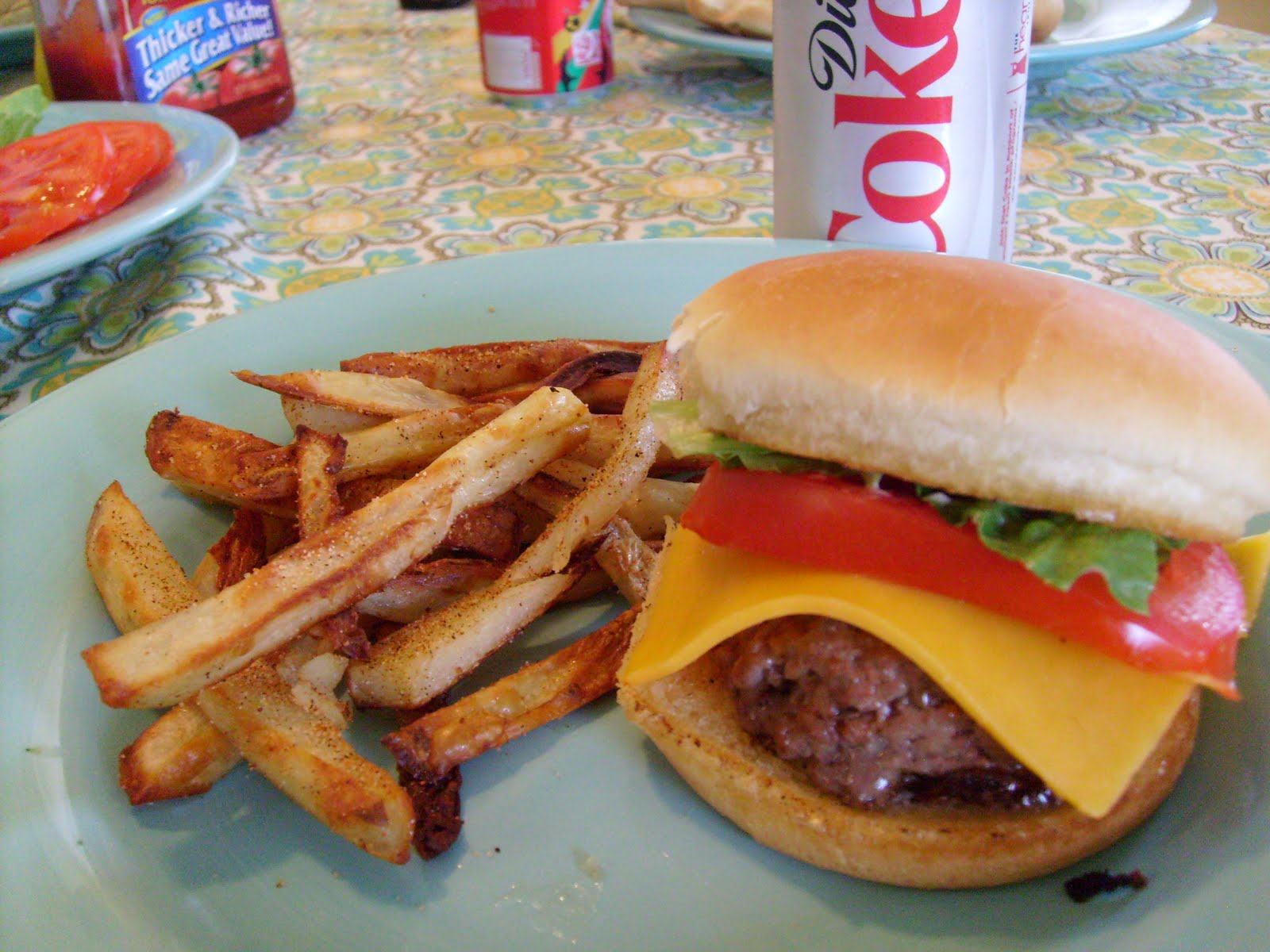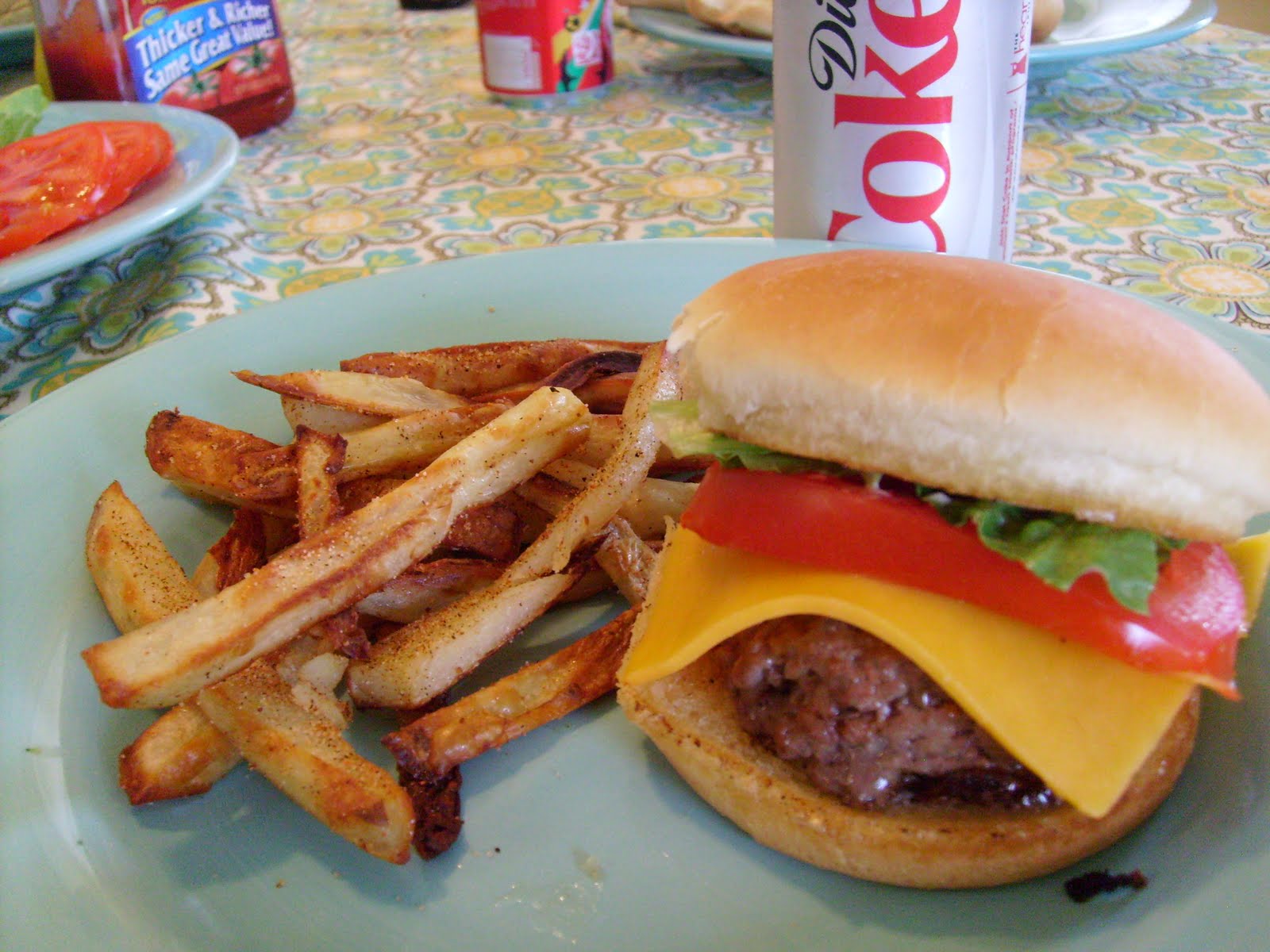 Saturday night we created our own burger joint – my sister Joanna likes to make her own french fries from scratch so I took pictures of her working and I am going to share them with you! They take a little bit of work, but are so yummy and not that bad for you because they are baked. You will need:
8-9 baking potatoes
4-5 tsp of canola or corn oil
salt and pepper or Cajun seasoning
paper towels
knife
cutting board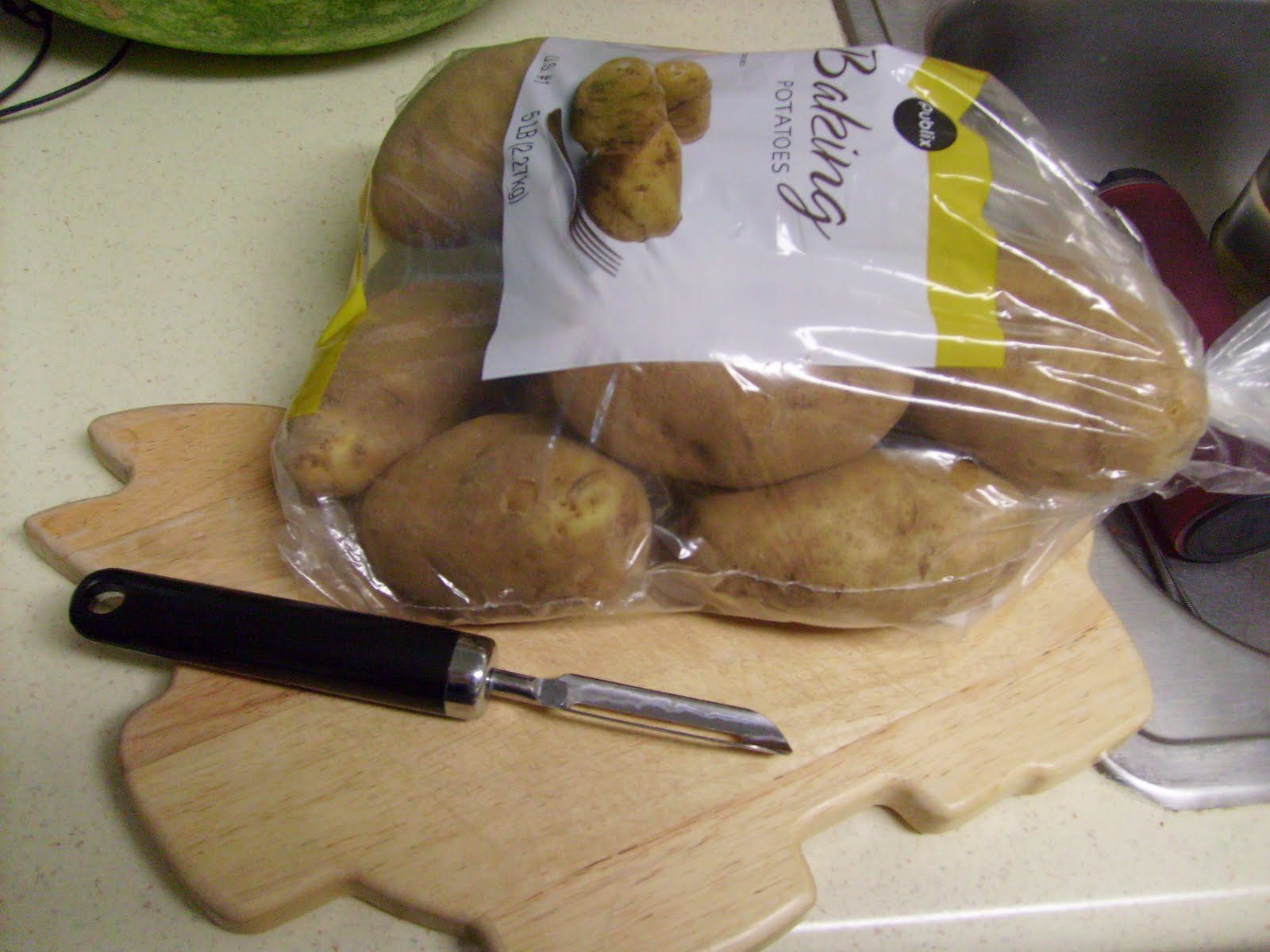 The first step is to peel the potatoes.
BONUS tip:  When peeling potatoes or carrots, line a bowl with a plastic bag.  Let the peels fall into the bag as you peel, then when you are finished tie up the bag and throw away!  Sure beats leaning over the trash can for 20 minutes.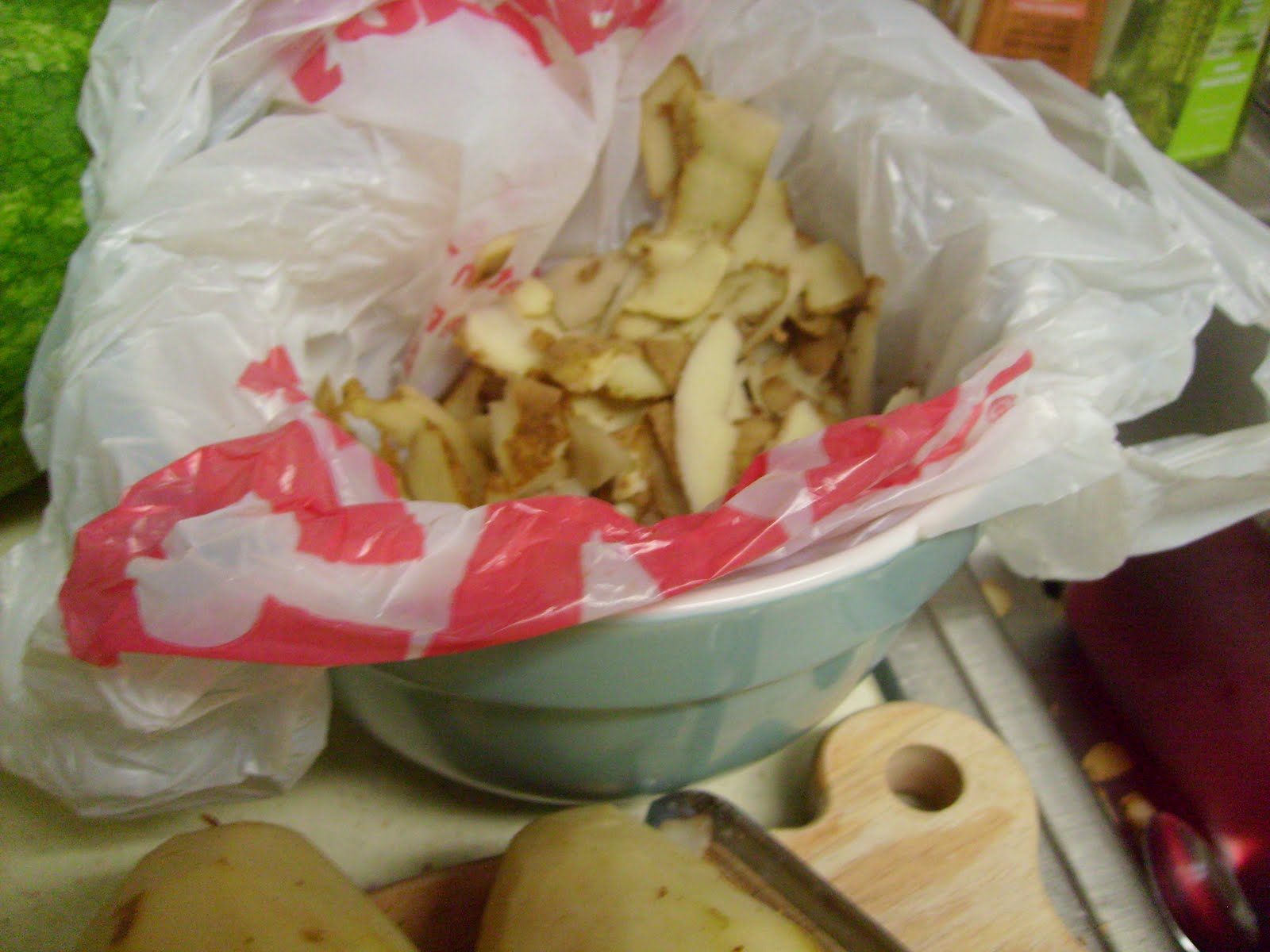 Next cut the potatoes into strips and let them dry on paper towels.  Here is how to cut them.
Cut in half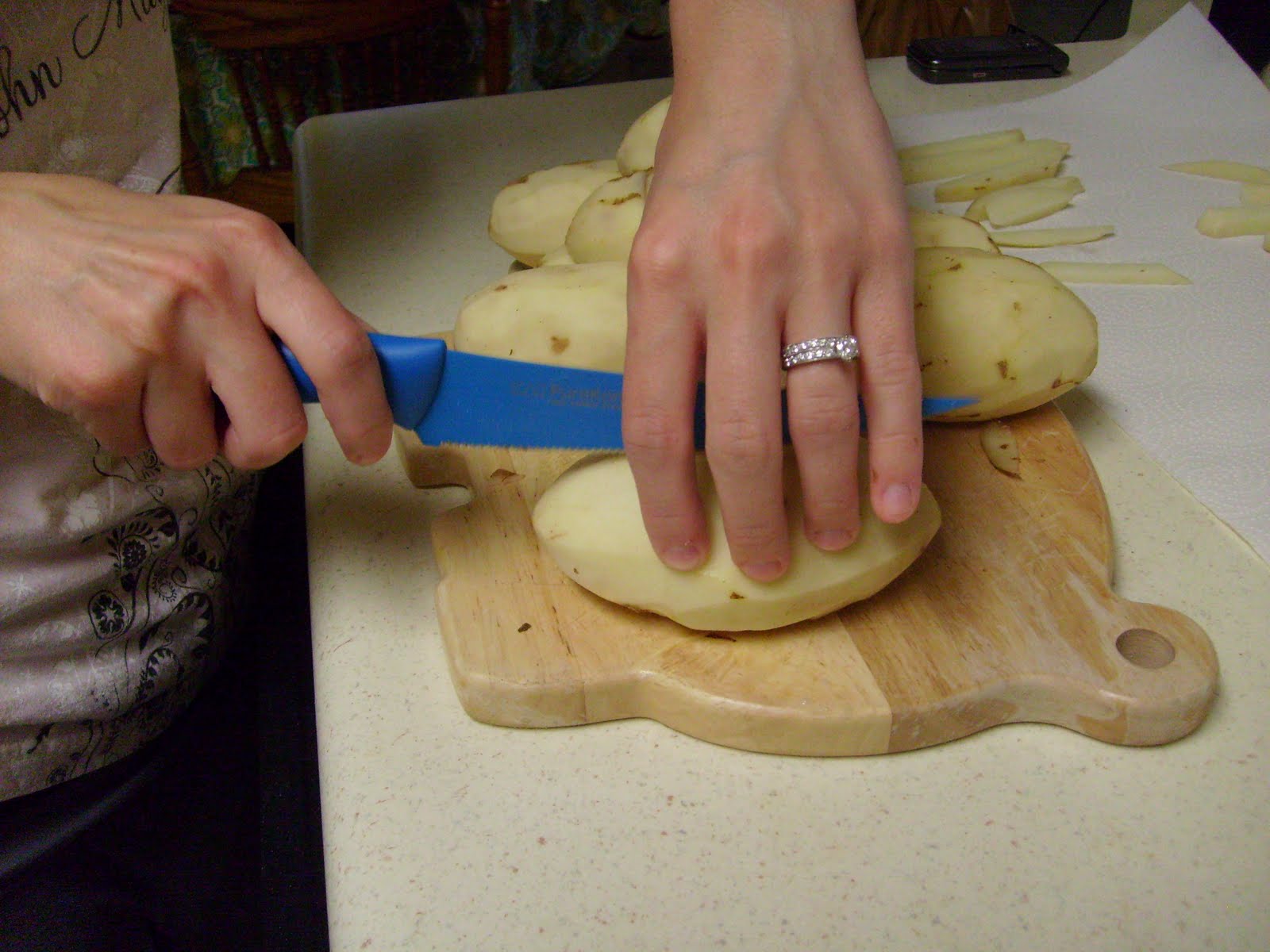 Turn one half cut side down – cut in half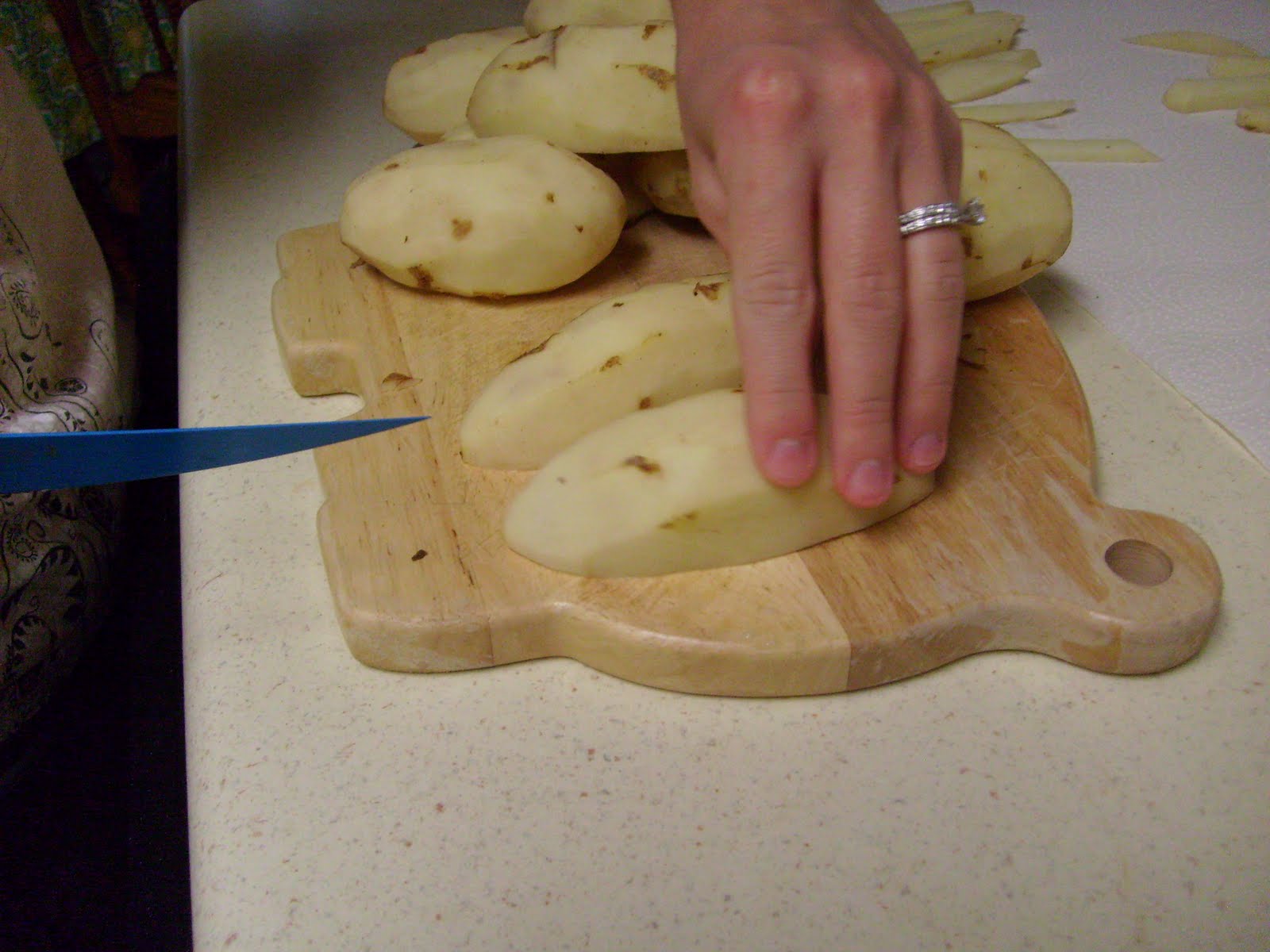 Cut each of those pieces in half, turn those halves onto their side.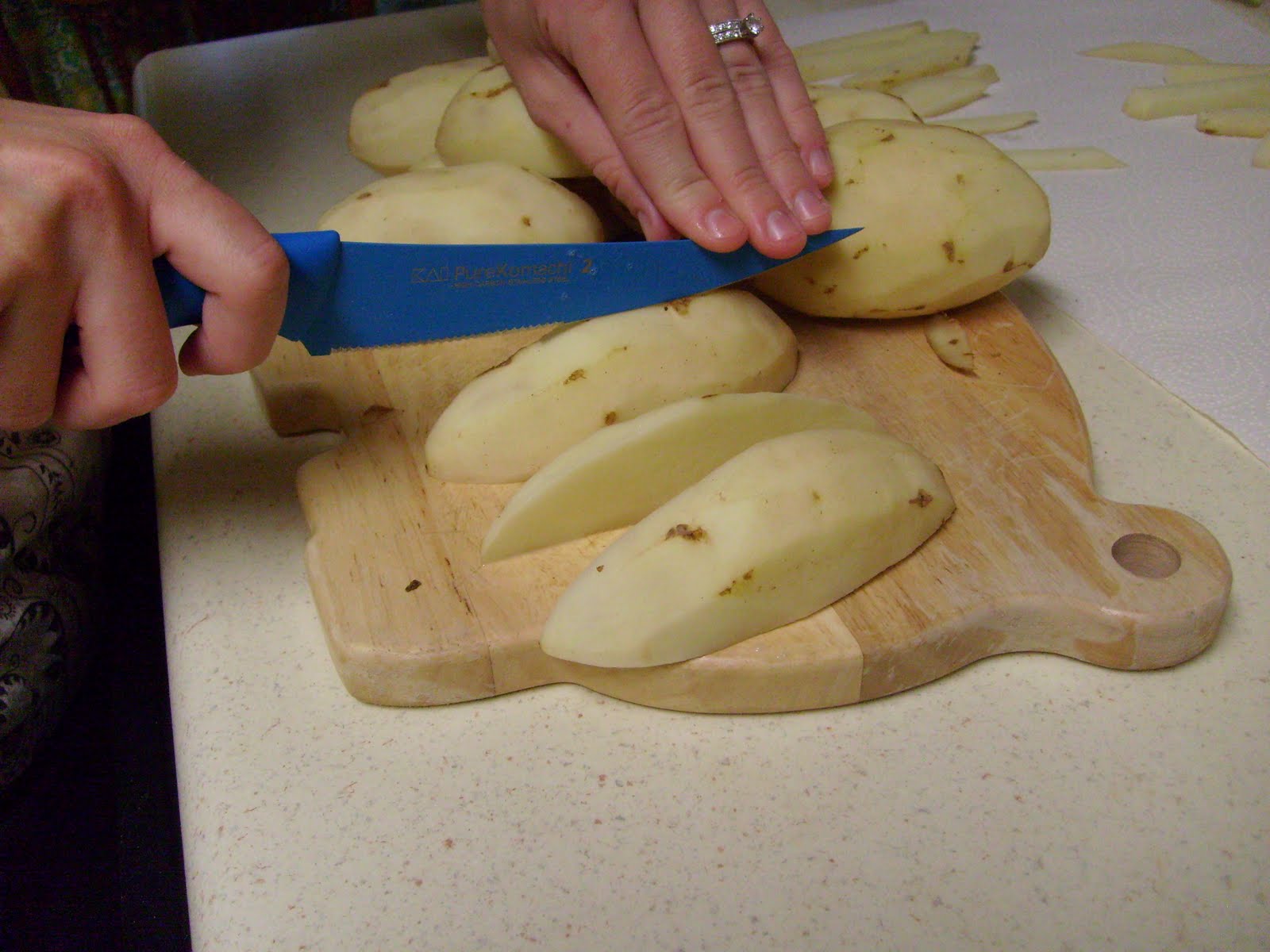 Cut into 1/2″ strips- try to keep them all uniform, this will help them cook evenly.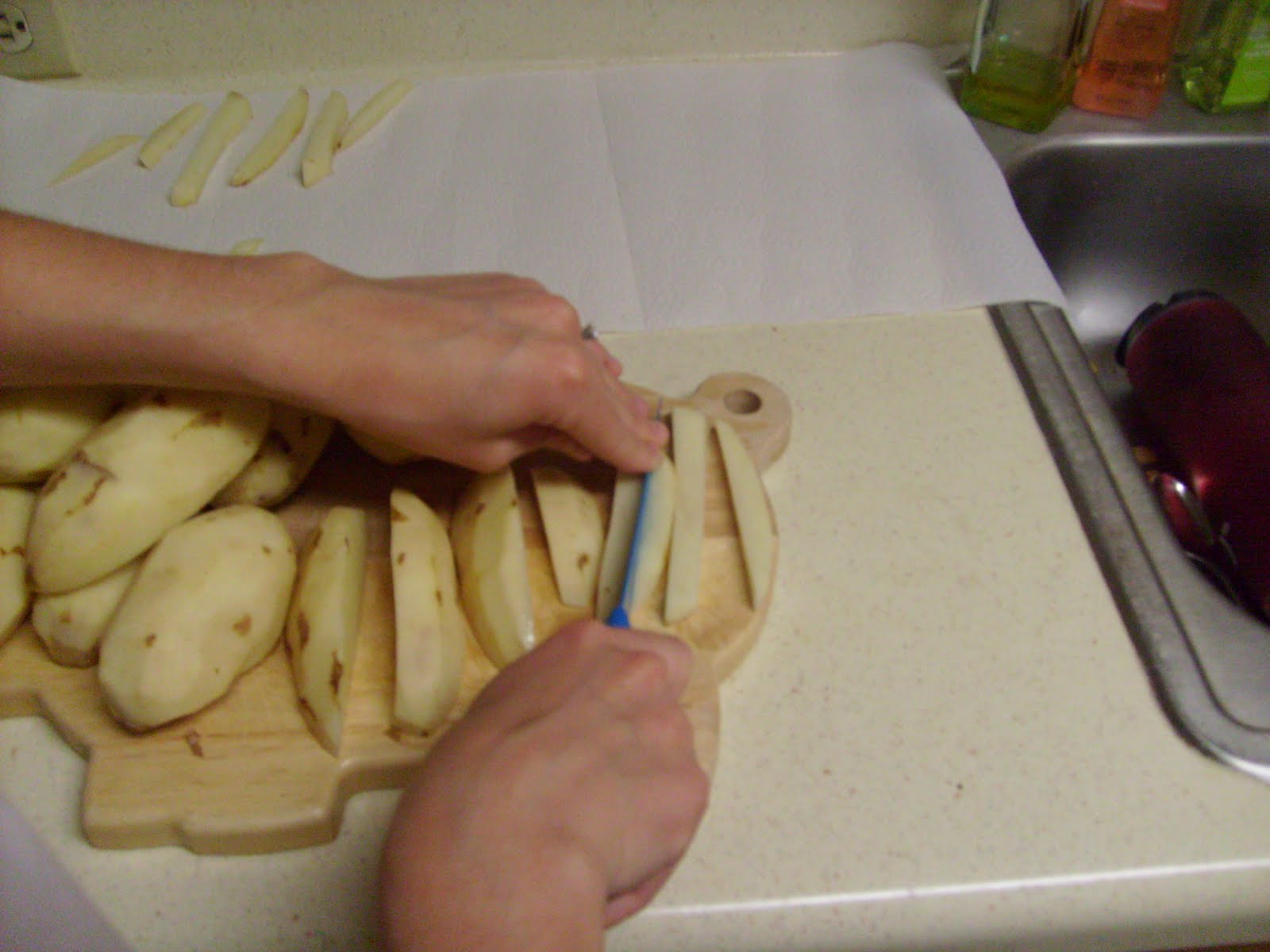 Let them dry for about 10 minutes – patting with paper towels as needed.  The drying process helps them absorb the oil.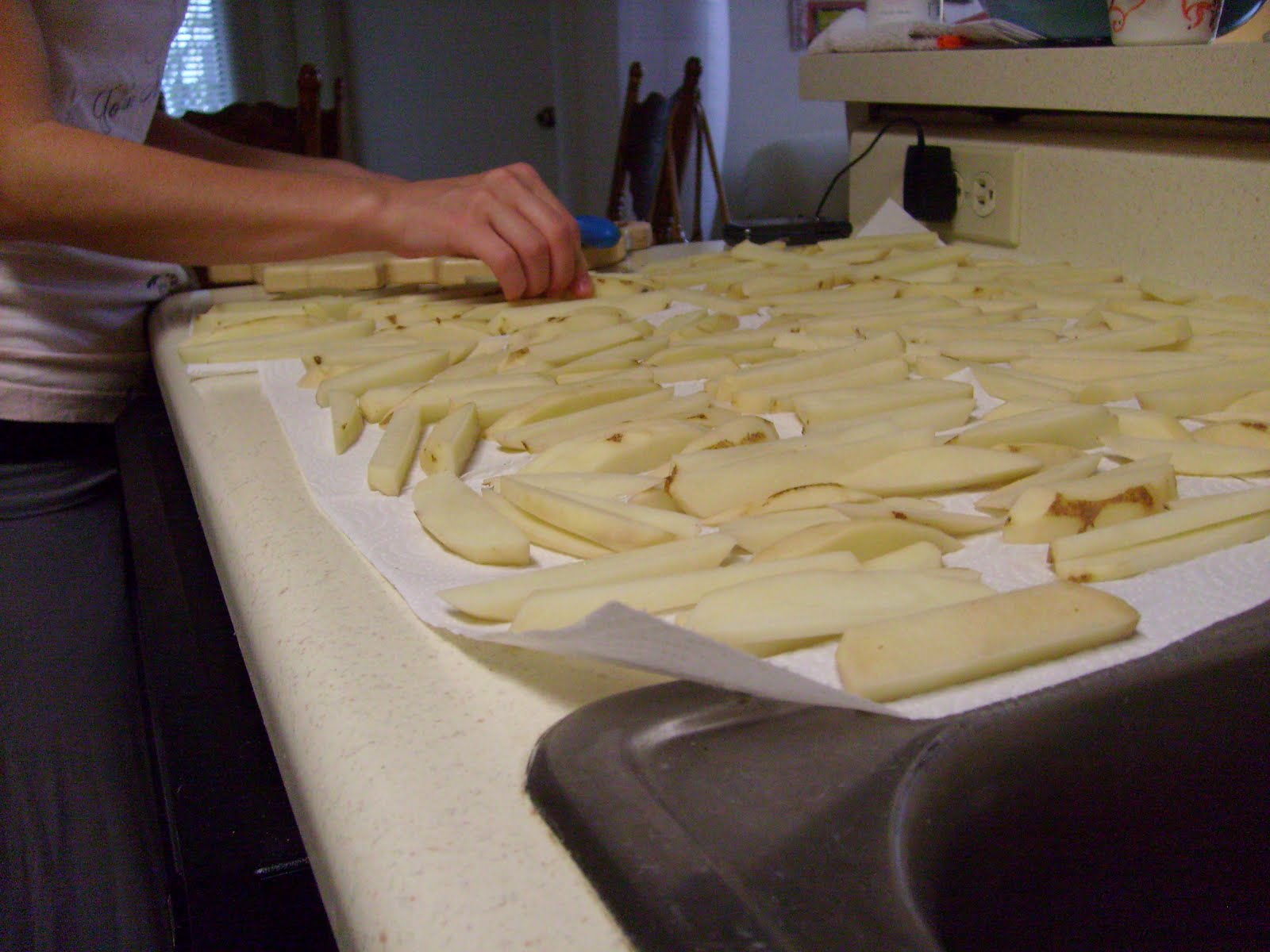 Now, put them all into a bowl and pour the oil over the fries.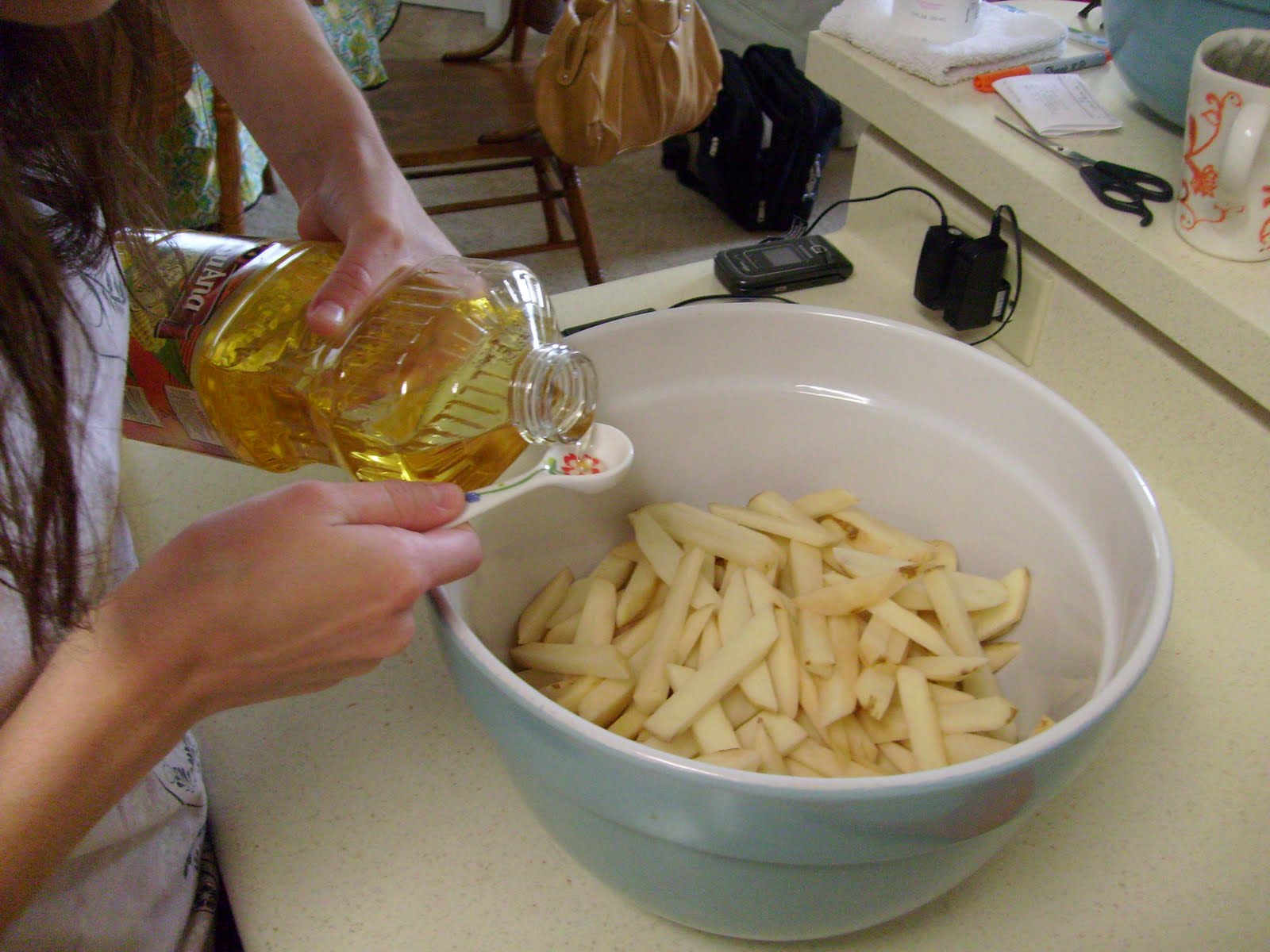 Toss with a spoon to coat them well.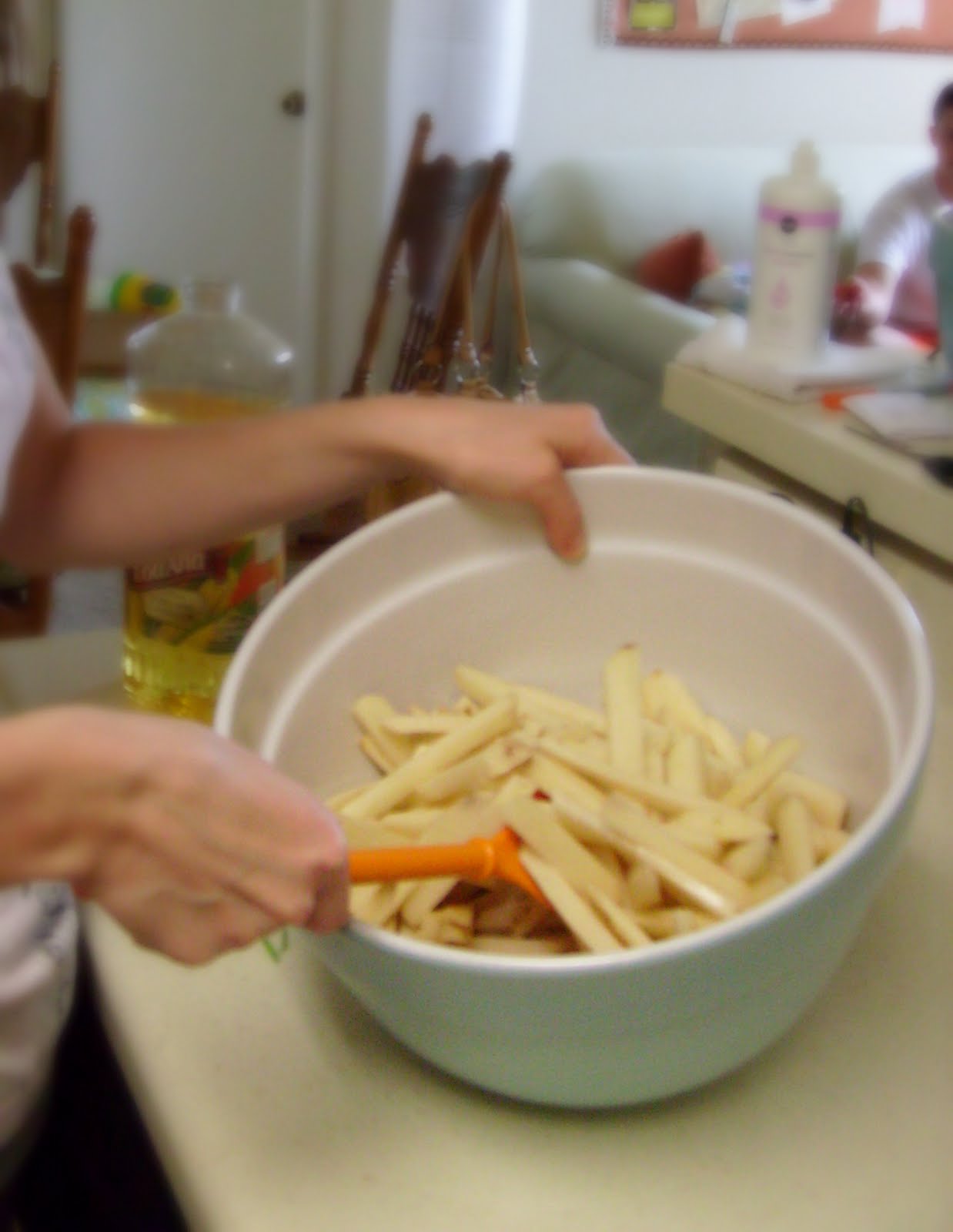 Lay them onto cookie sheets in a FLAT layer – they only brown when they are touching the pan.
Bake them in the oven at 450 for about 35 minutes, turning them over as needed so they will brown on all sides.
When they are done, toss them with the seasoning in a bowl- serve up along side a big juicy burger and a diet coke- who needs to go out?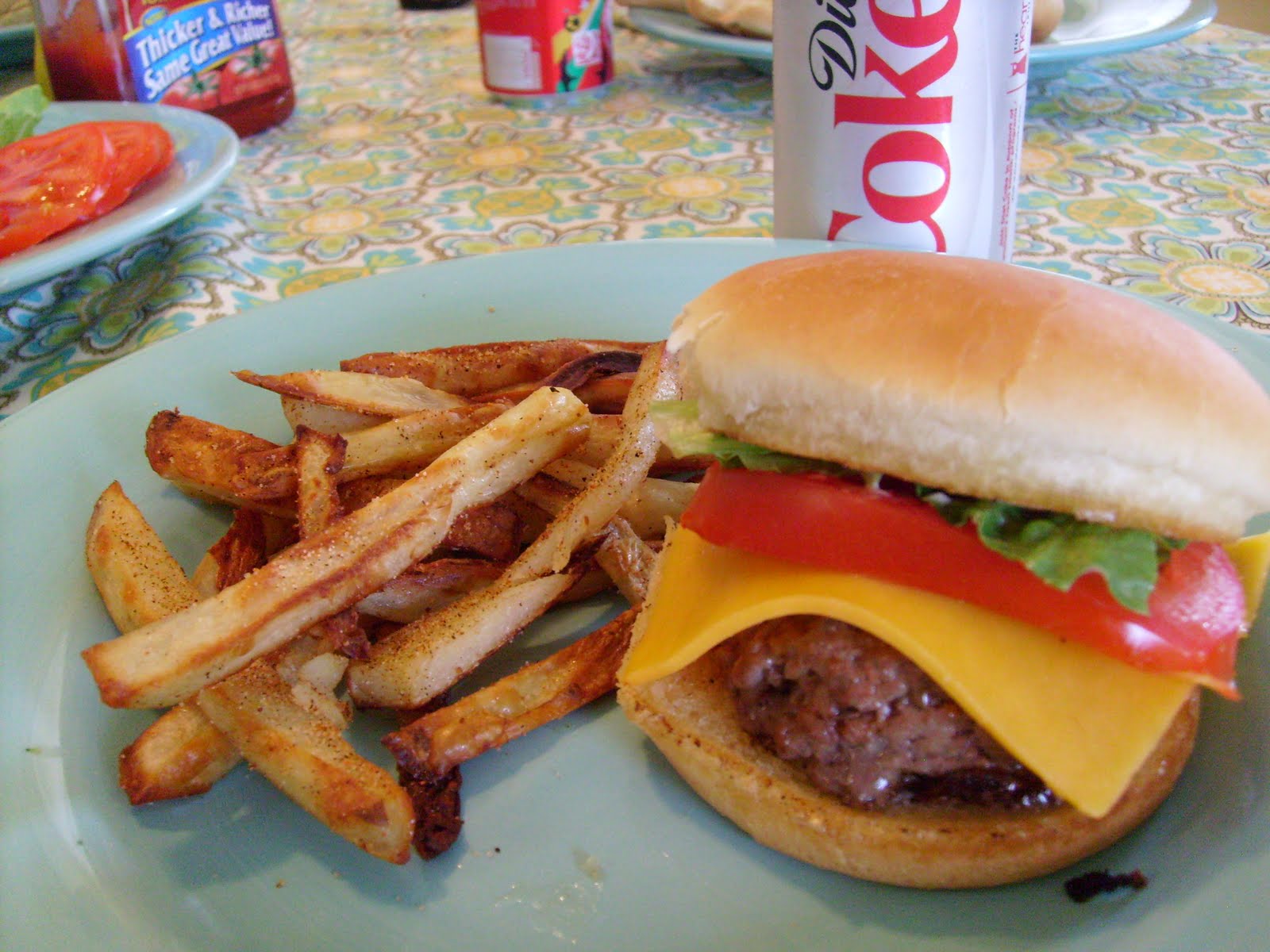 Have a great Memorial Day!
jessica