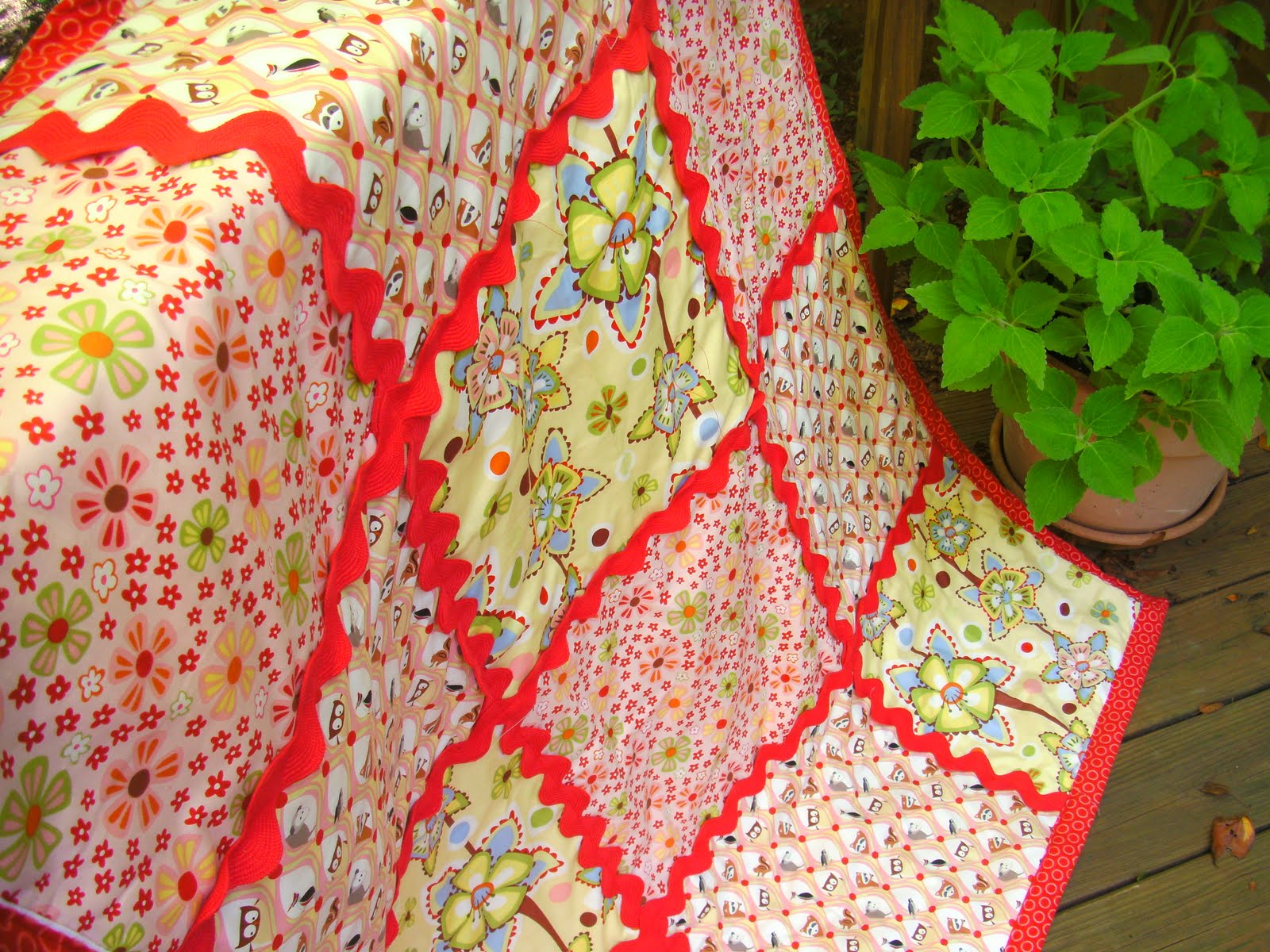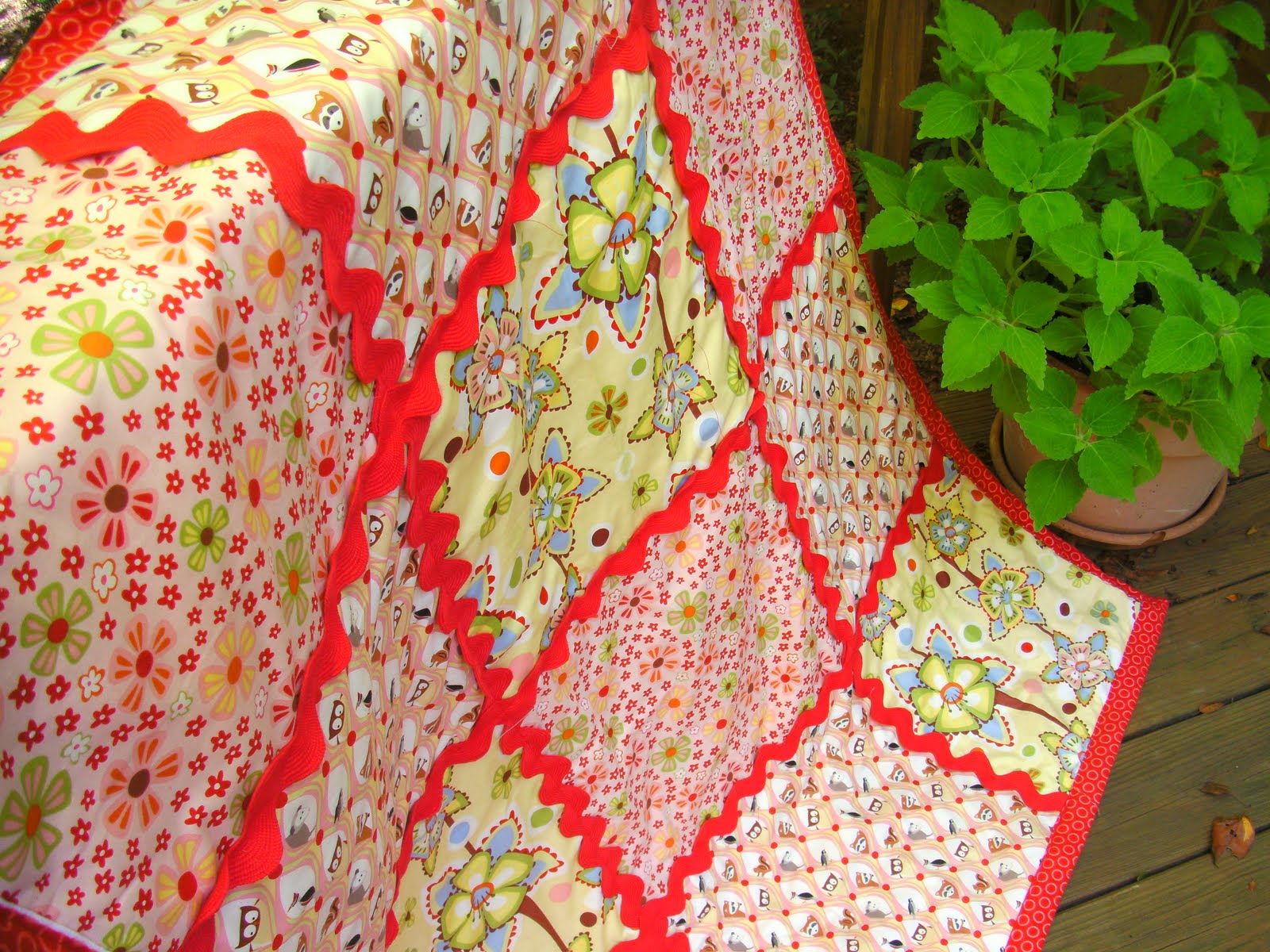 I told you that I was going to redecorate Charlotte's room woodland style – in light of her recent party.
Here is my first step: this easy snuggle-size quilt.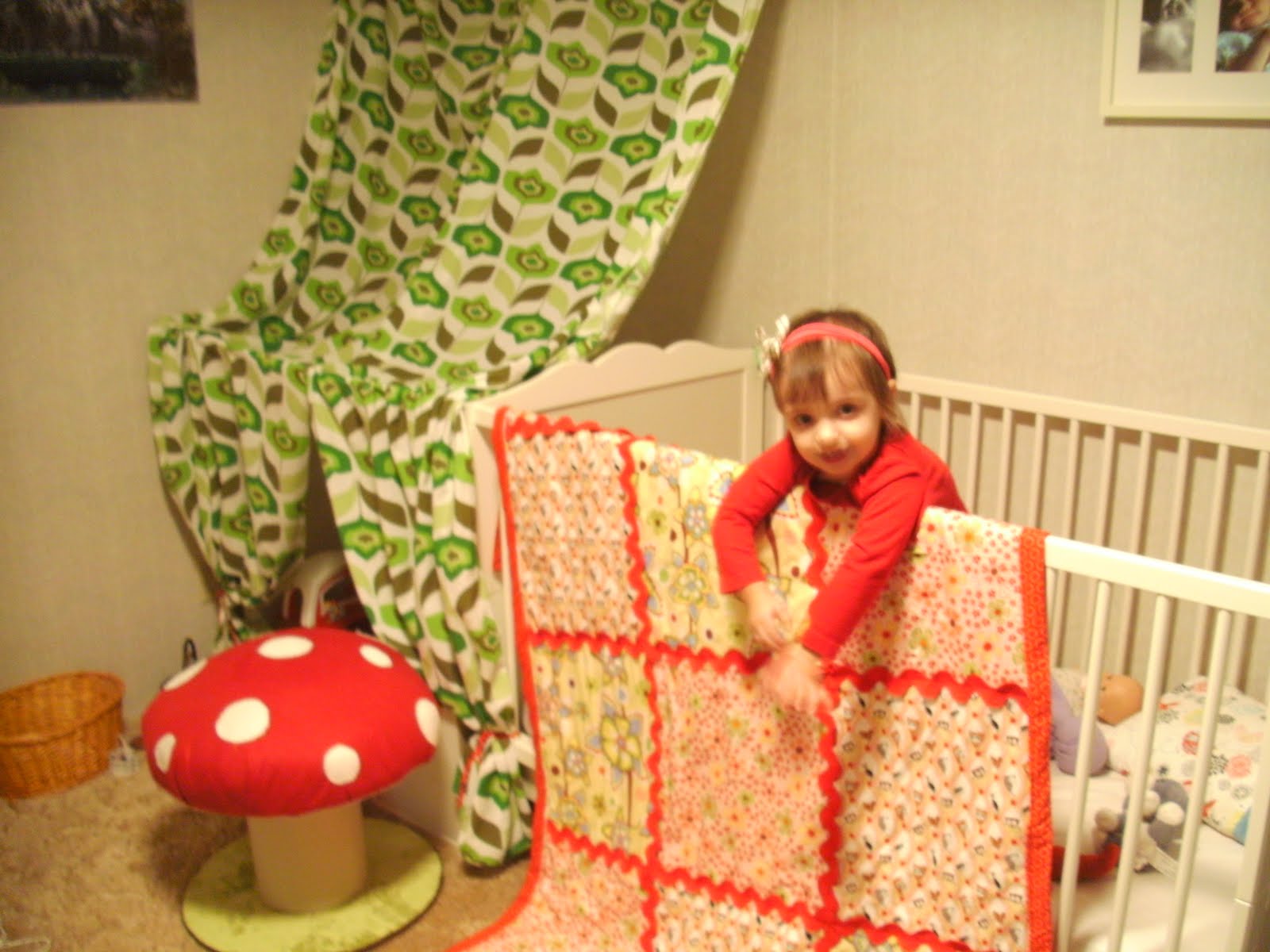 Even if you have never quilted before –
this project is simple and quick to make (it took me about two days).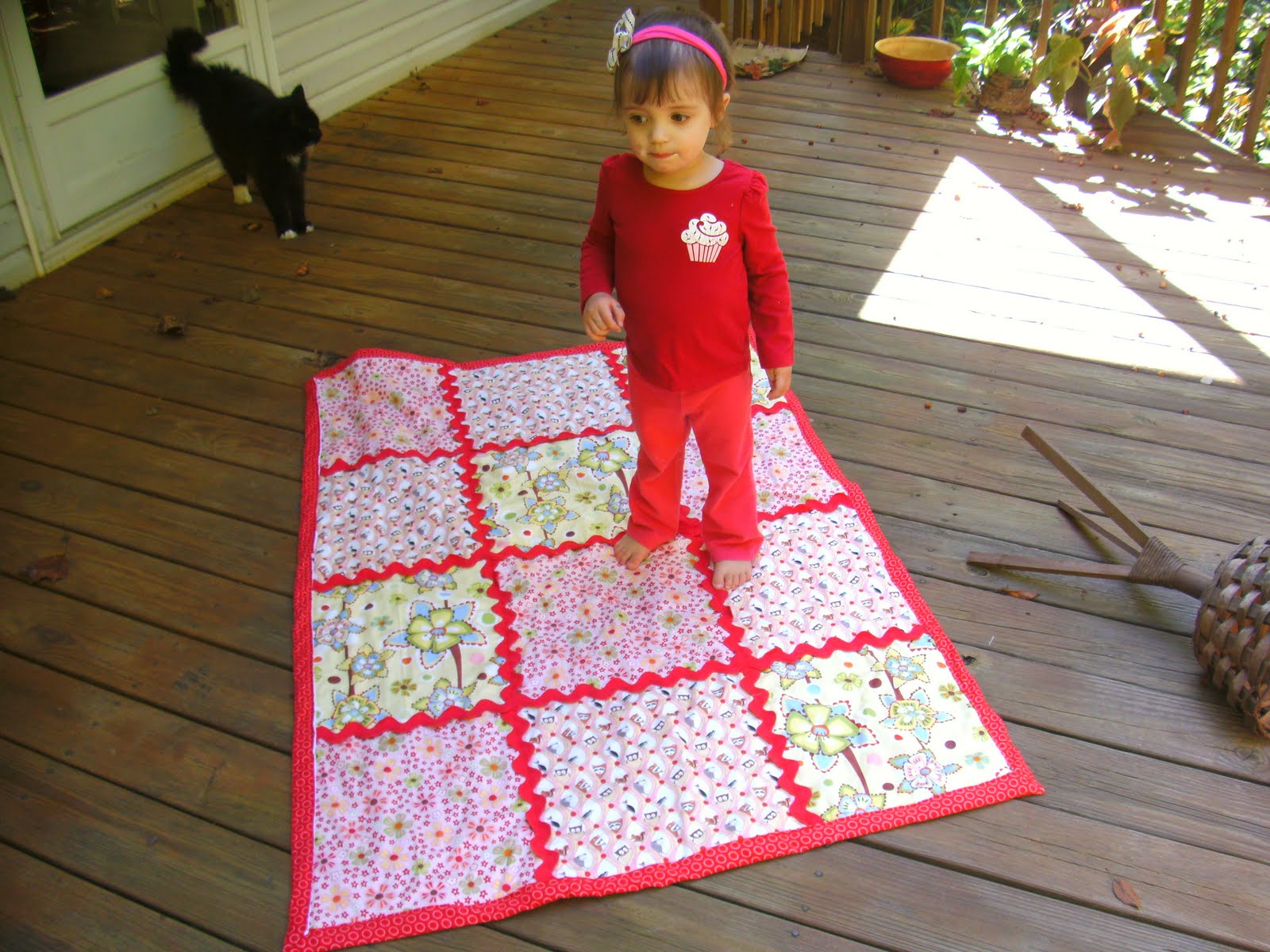 You could customize it to be any size really, but this tutorial will be for a small child's blanket
– about 39″ x 54″ – big enough to keep her warm at night;
small enough to tote around the living room.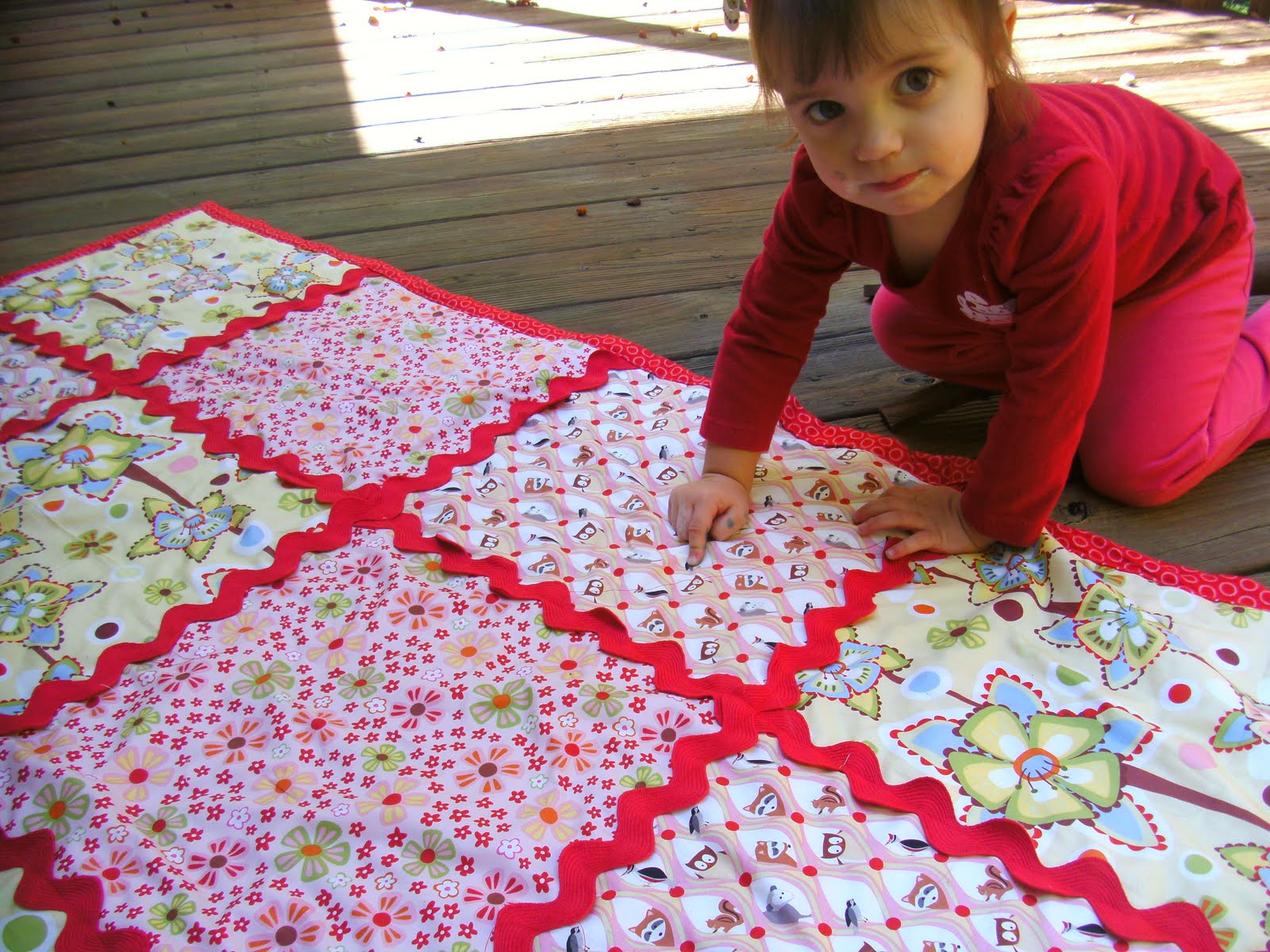 Ready to make it?  Here we go…
Step 1:  Pick out three coordinating fabrics.  The easiest thing to do is find a designer's collection that you like and pick three of them – this way you know they will all really match.
These are from Wendy Slotboom's "Frolic".
You will also need:
2 yds of backing fabric (i choose flannel to up the coziness factor)
some large rick-rack in a coordinating color
quilt batting
safety pins
scissors
sewing machine
straight pins
iron
thread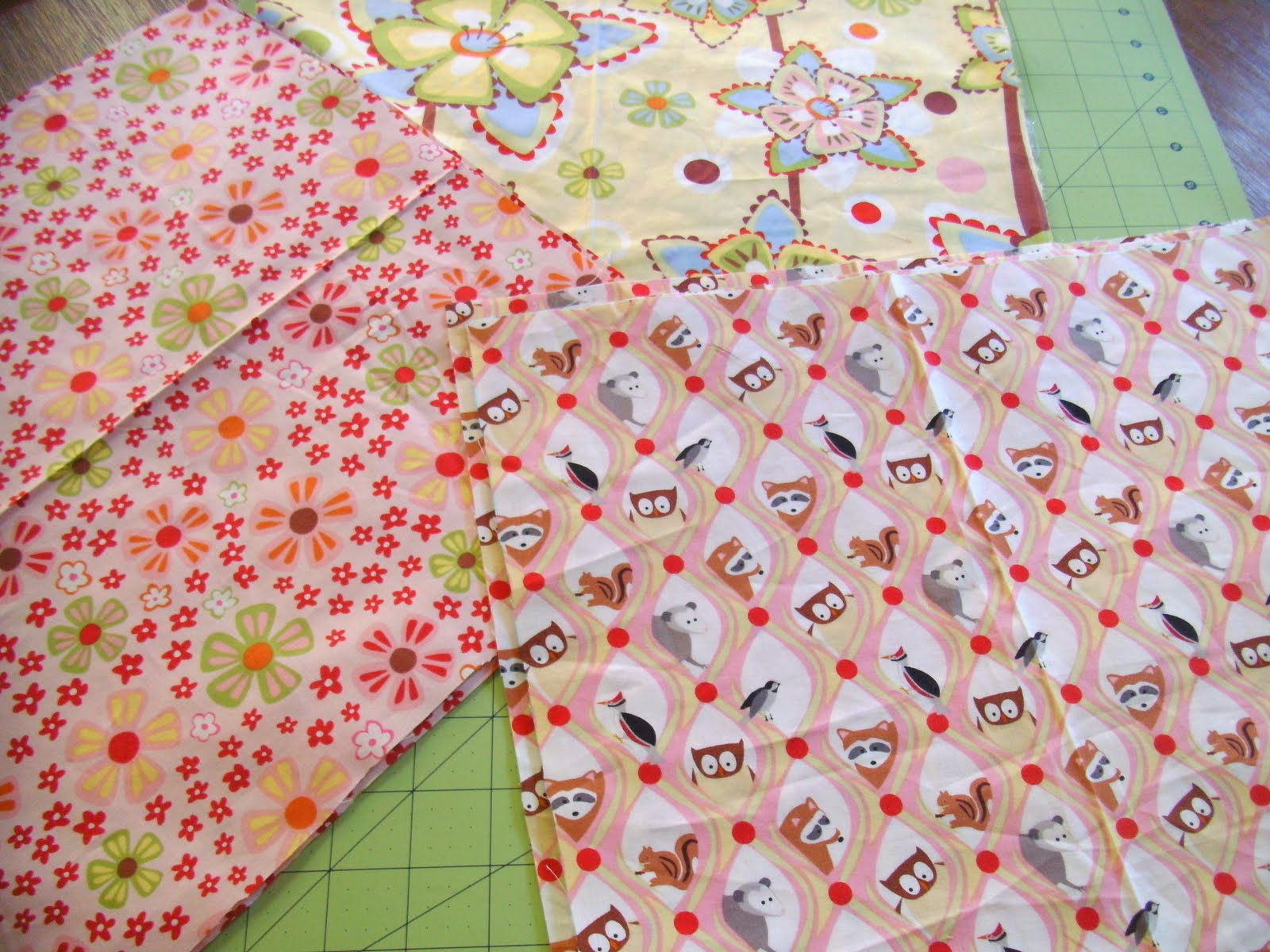 Step 2:  Cut four squares out of each fabric 14 1/2″ x 14 1/2 ".  This gives you a total of 12 squares.
Step 3:  Design your quilt top.  Lay the squares on the floor and arrange them in the order you like.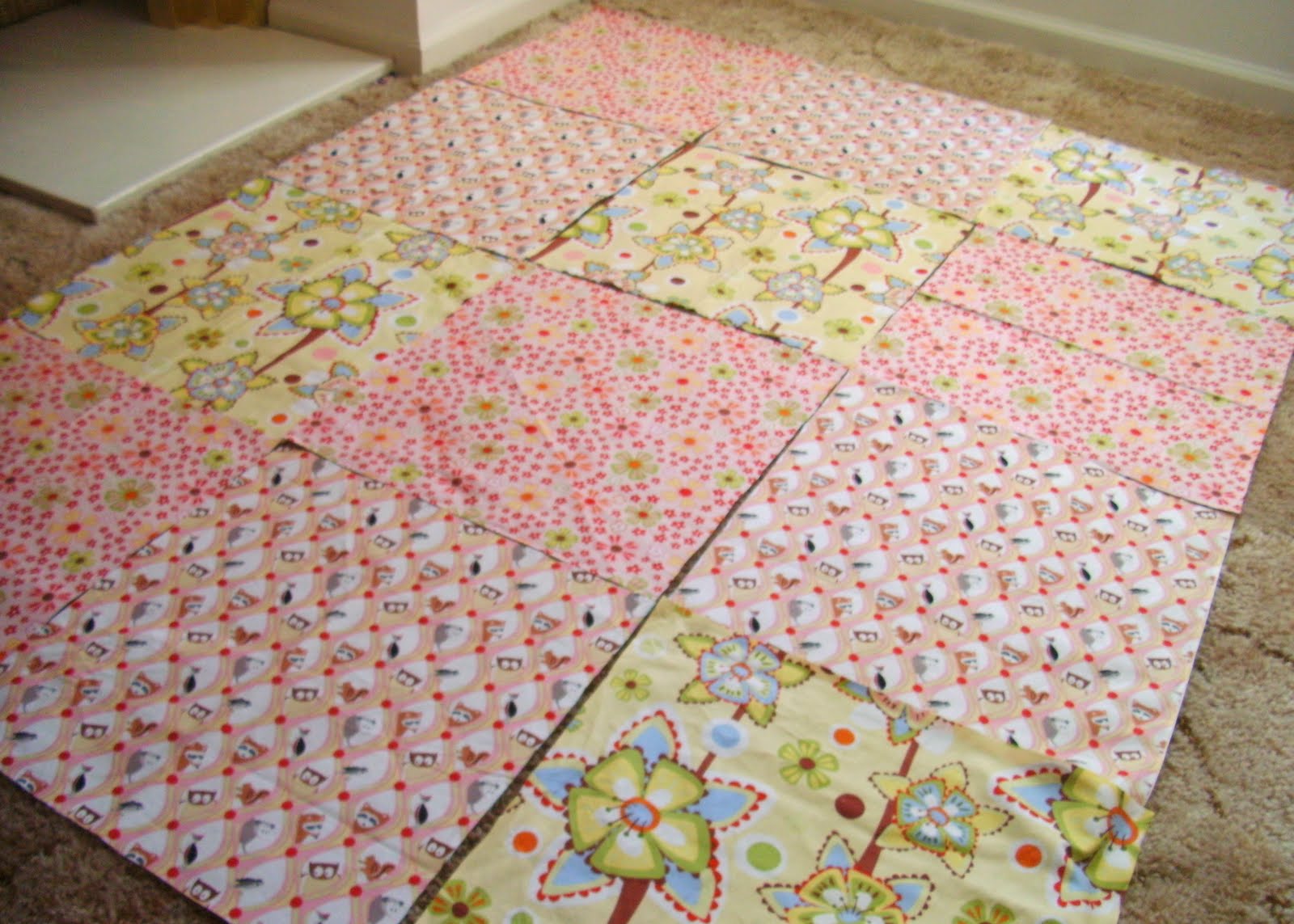 Step 4:  Sew the blocks together – 3 at a time – to make four rows.  Use a 3/8″ seam.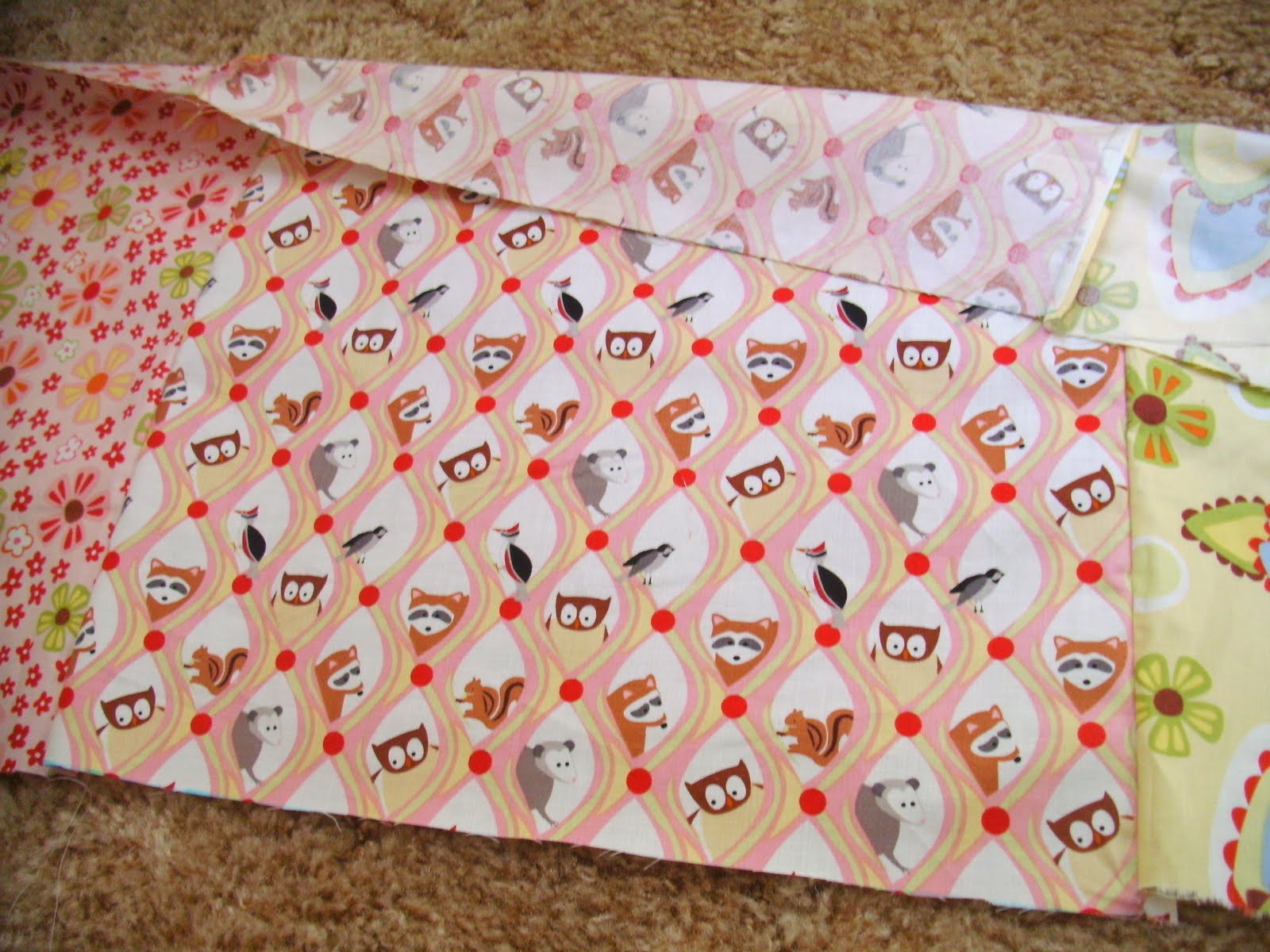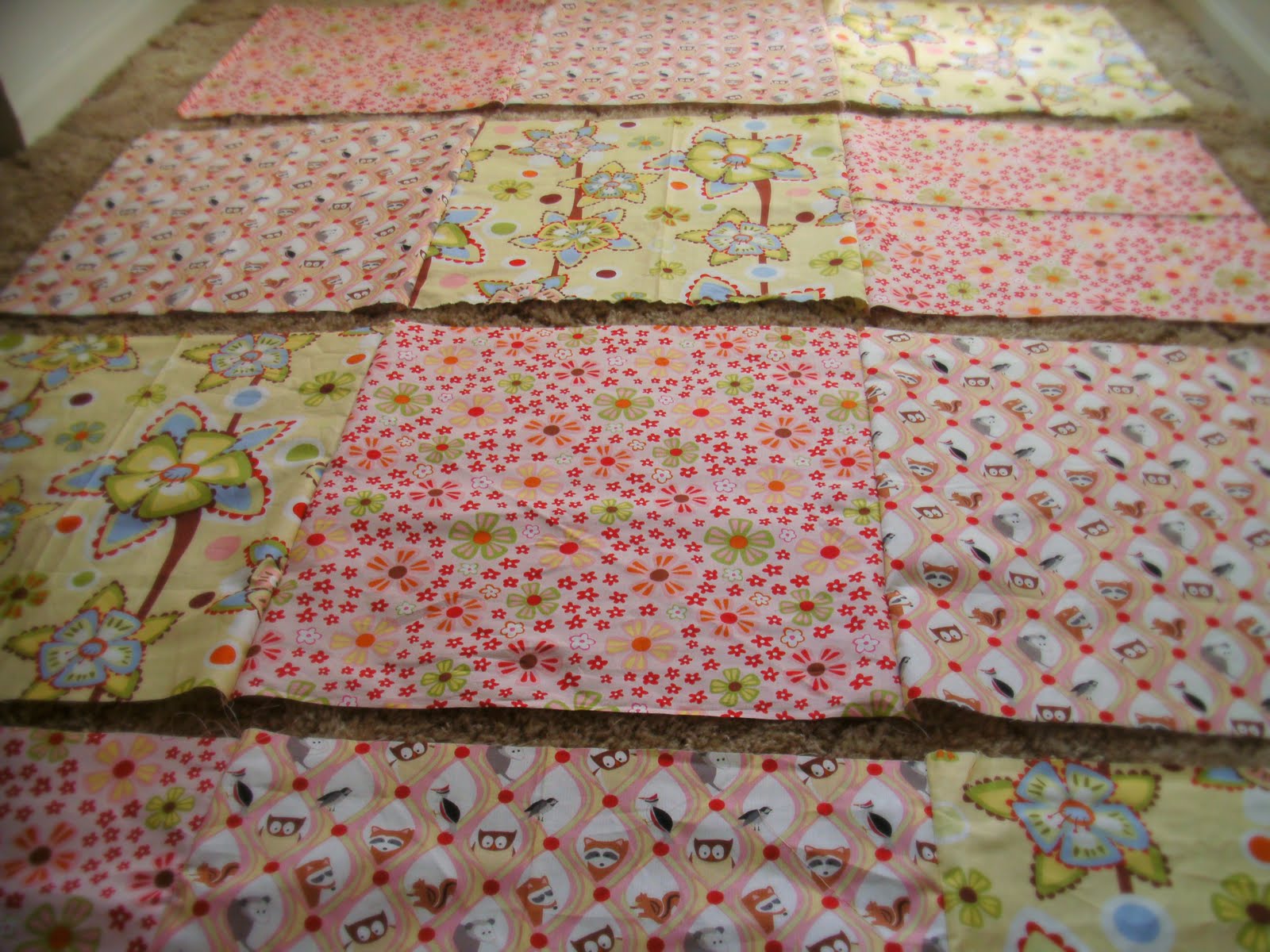 Press the seams open as you go.
(this is really important for a pretty looking quilt).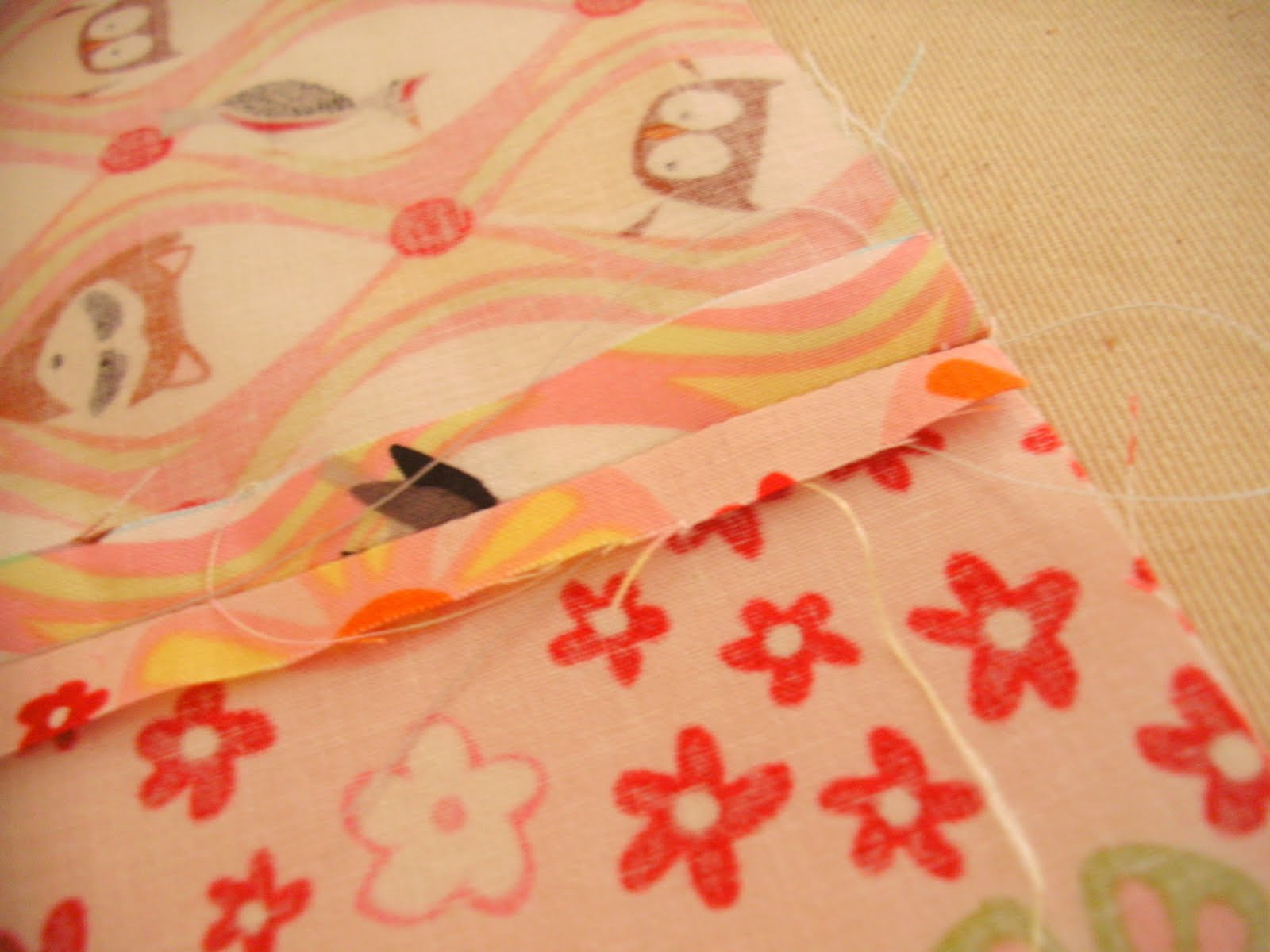 Step 5:  Sew the four rows together and this will form your quilt top.
Still use 3/8″ seam.  Again press all the seams open.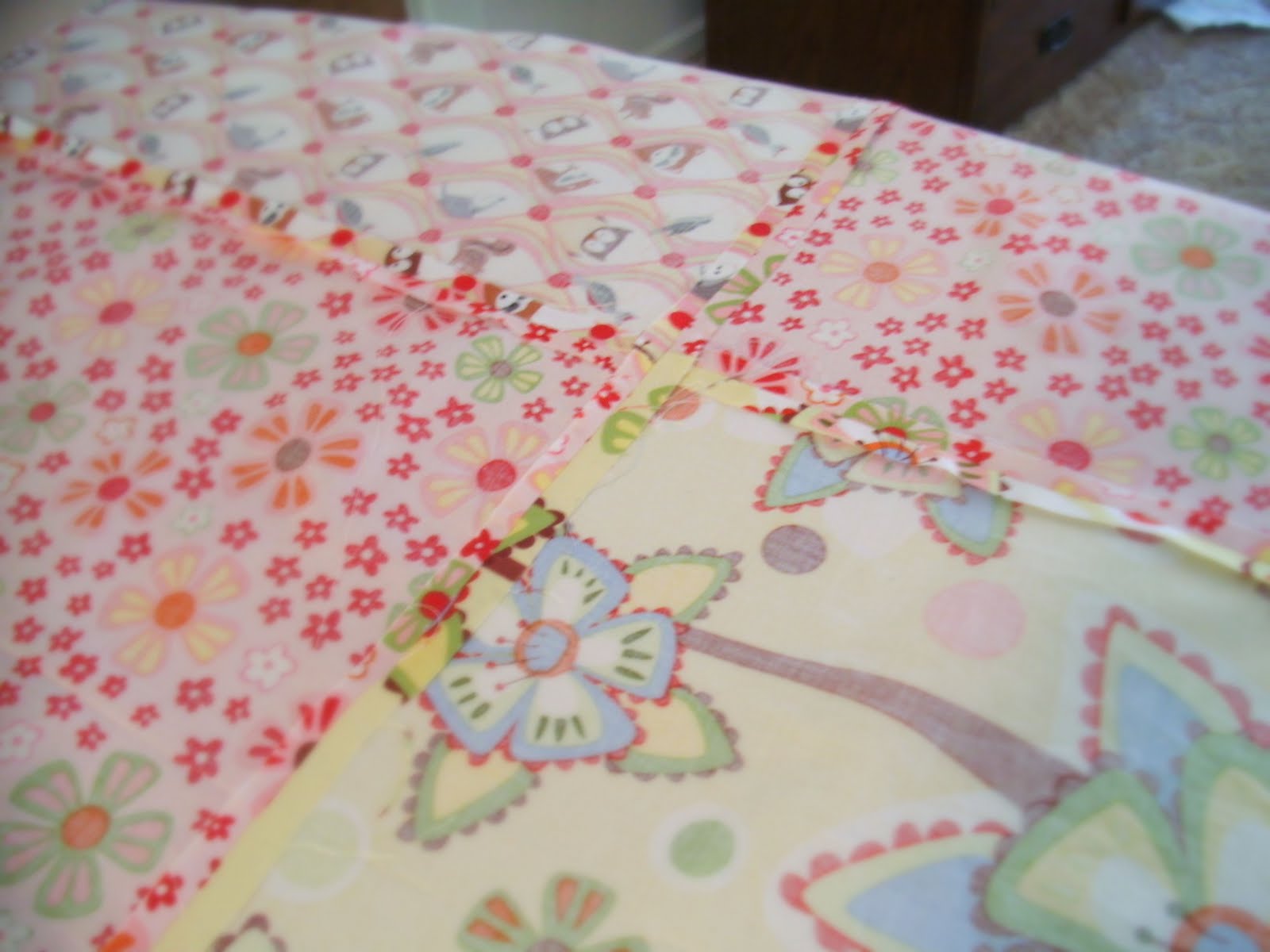 You just finished the quilt top!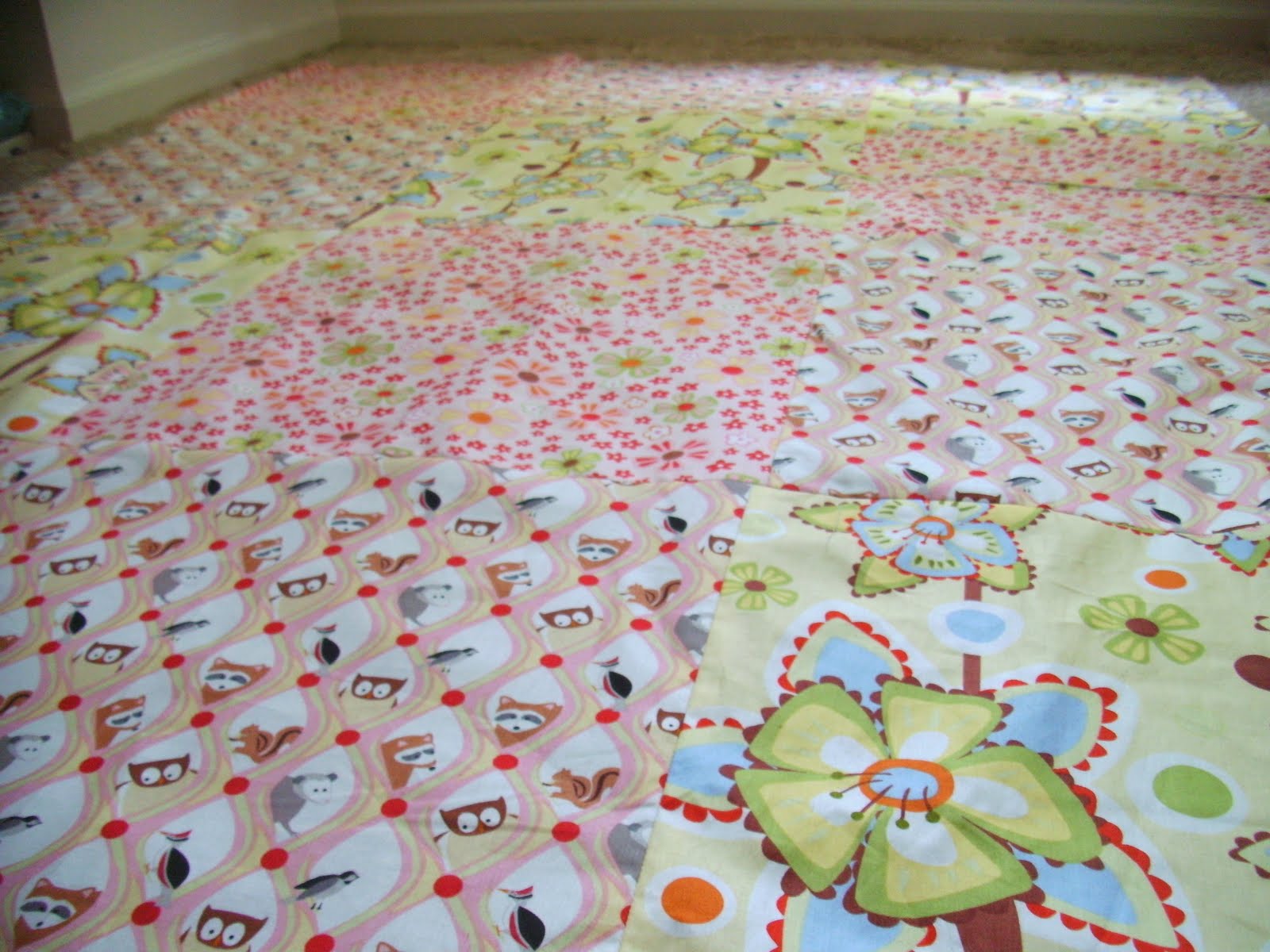 Step 6:  Now it is time to make the "quilt sandwich".  Lay out the backing for your quilt right side down.
I used two yards of flannel – didn't cut it at all until I laid everything out.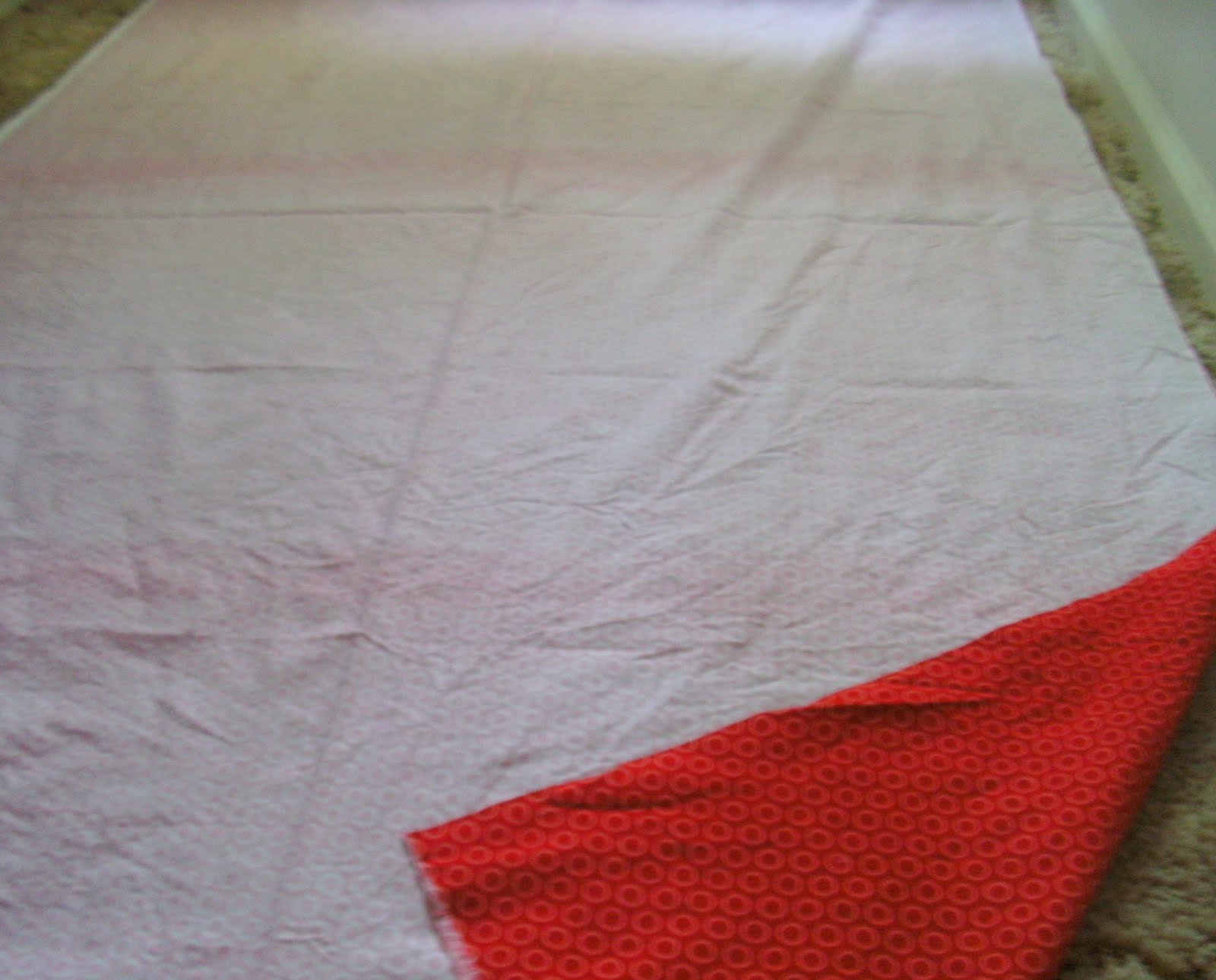 Step 7:  Lay the batting on top of the backing, leaving an 1 1/2″ border around the edge, so that the backing will be larger than the batting.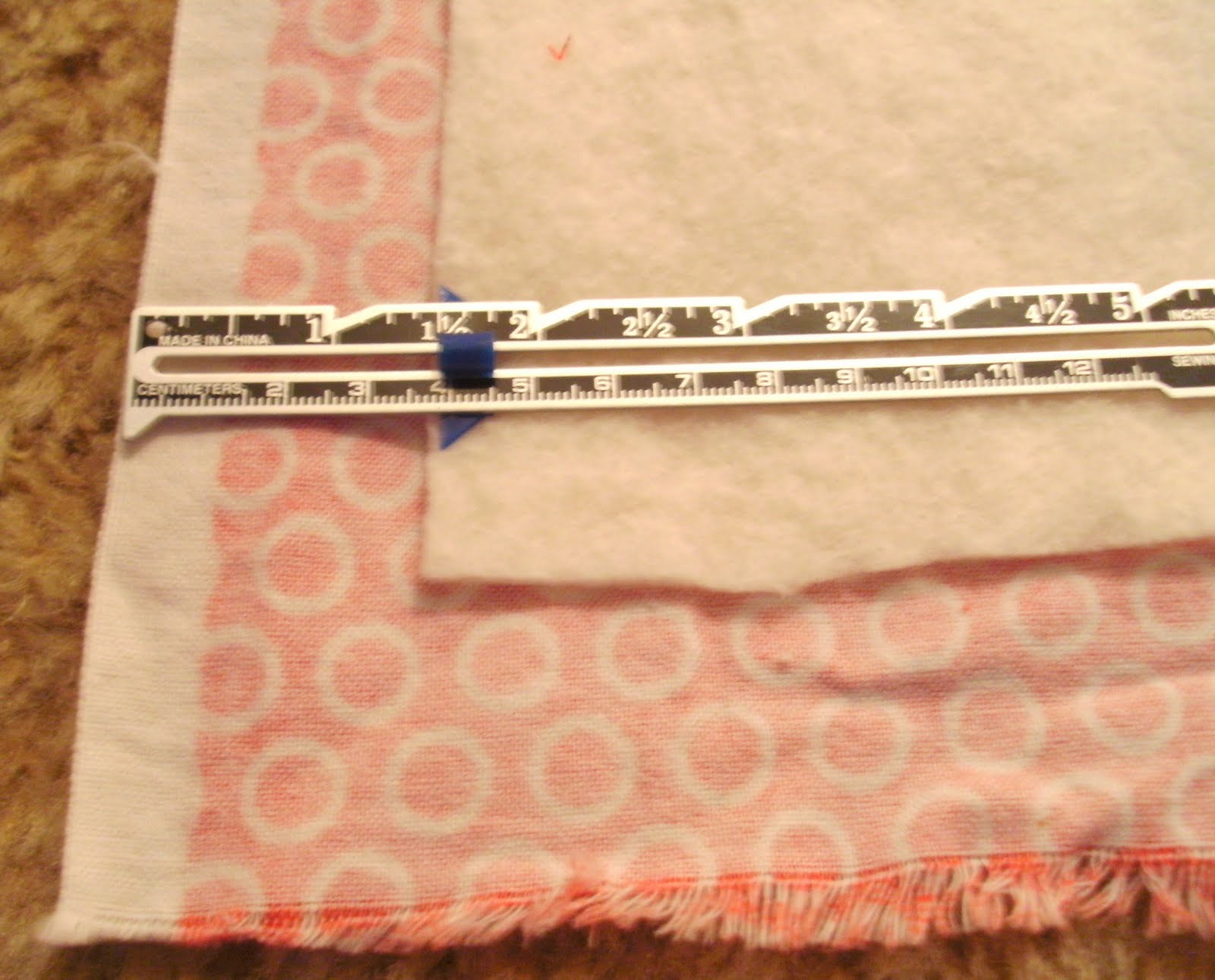 I bought a twin size batting that is 80% cotton and 20% polyester.
I usually try to only buy 100% cotton, but the budget was a little tight, so this is what I got.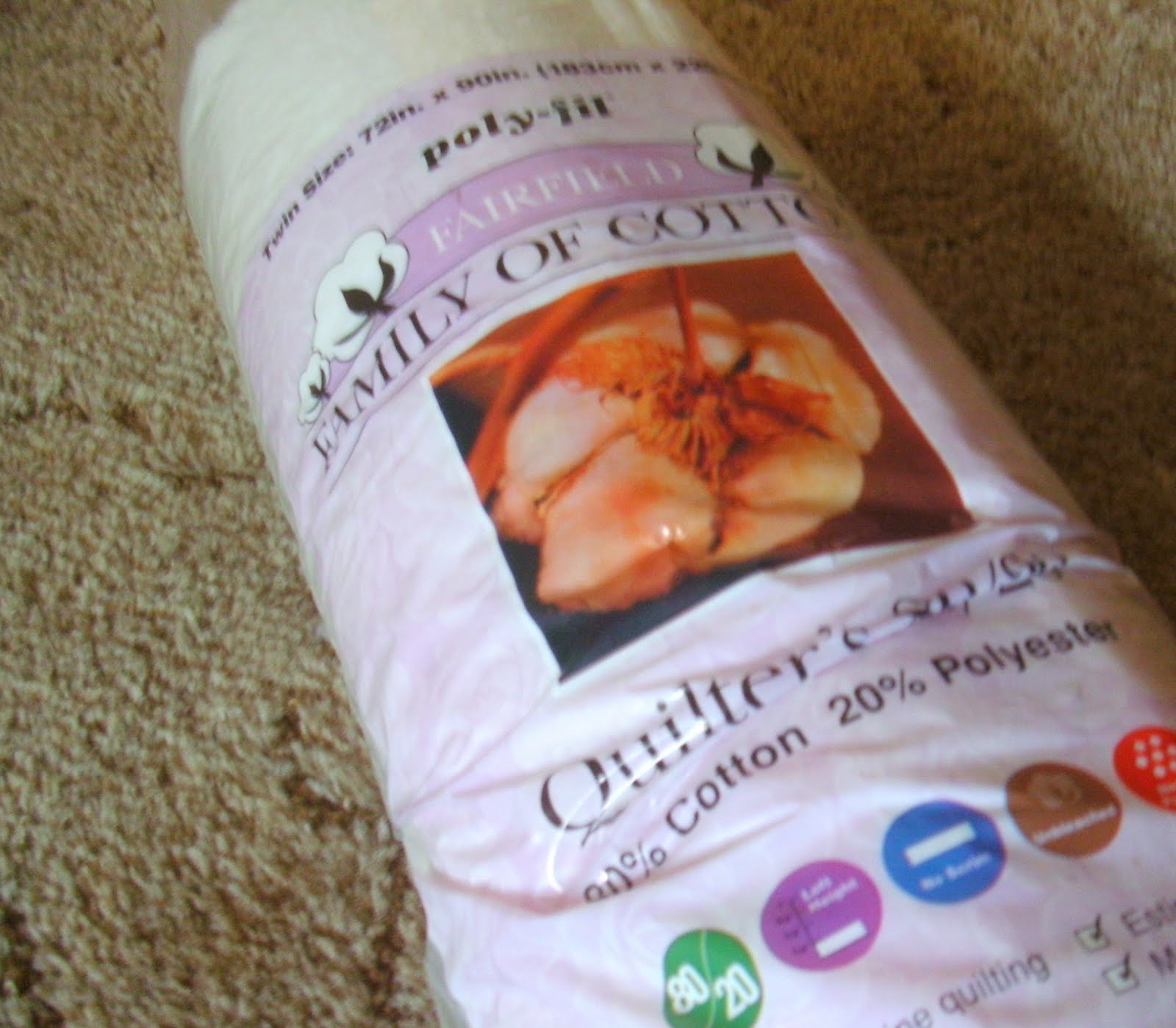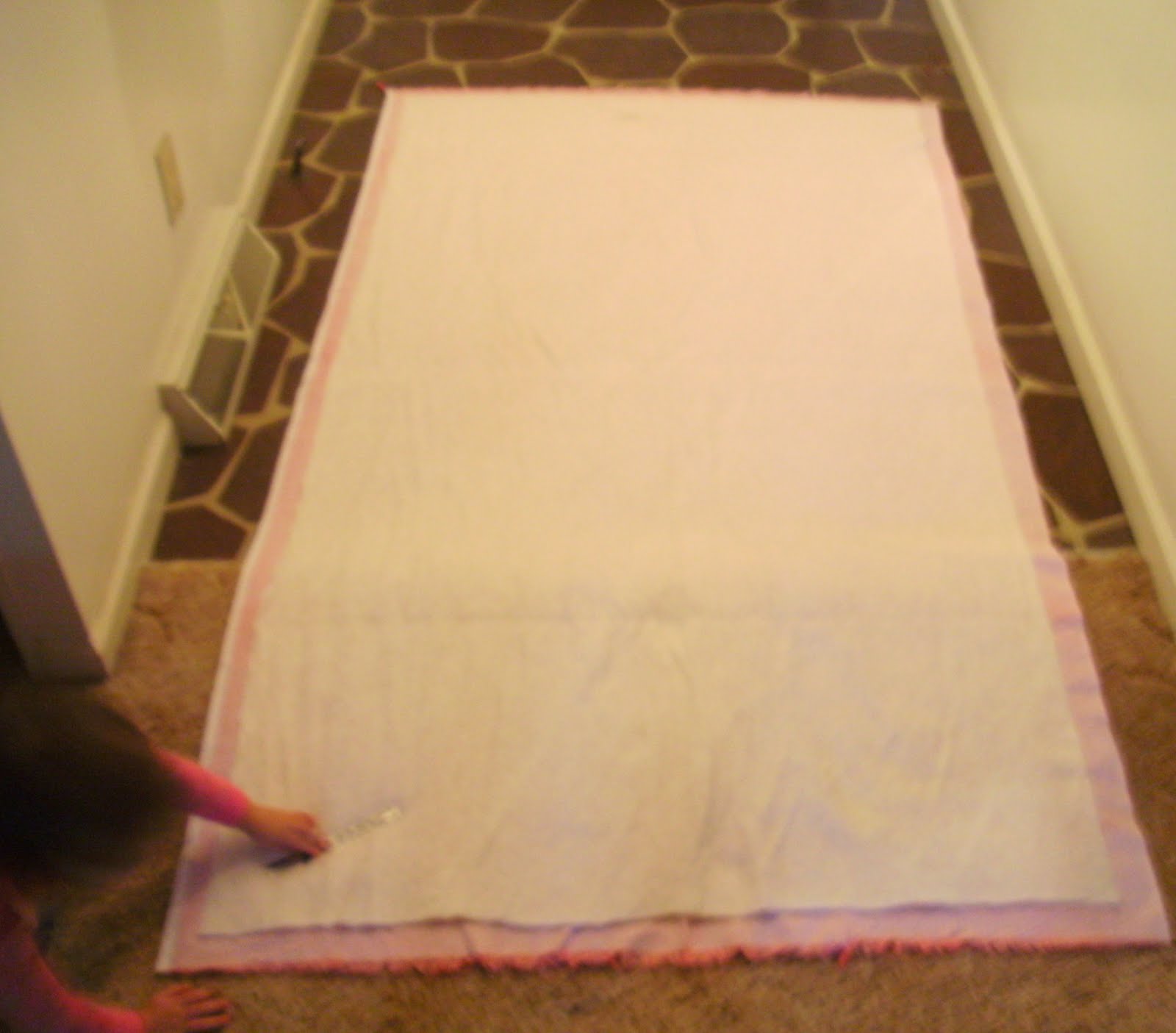 Step 8: Now, lay the quilt top down, right side up.  It's edges should be pretty even with the batting.
If you need to trim away some of the backing now is the time.  Be sure that there is just a 1 1/2″ border of the backing all the way around.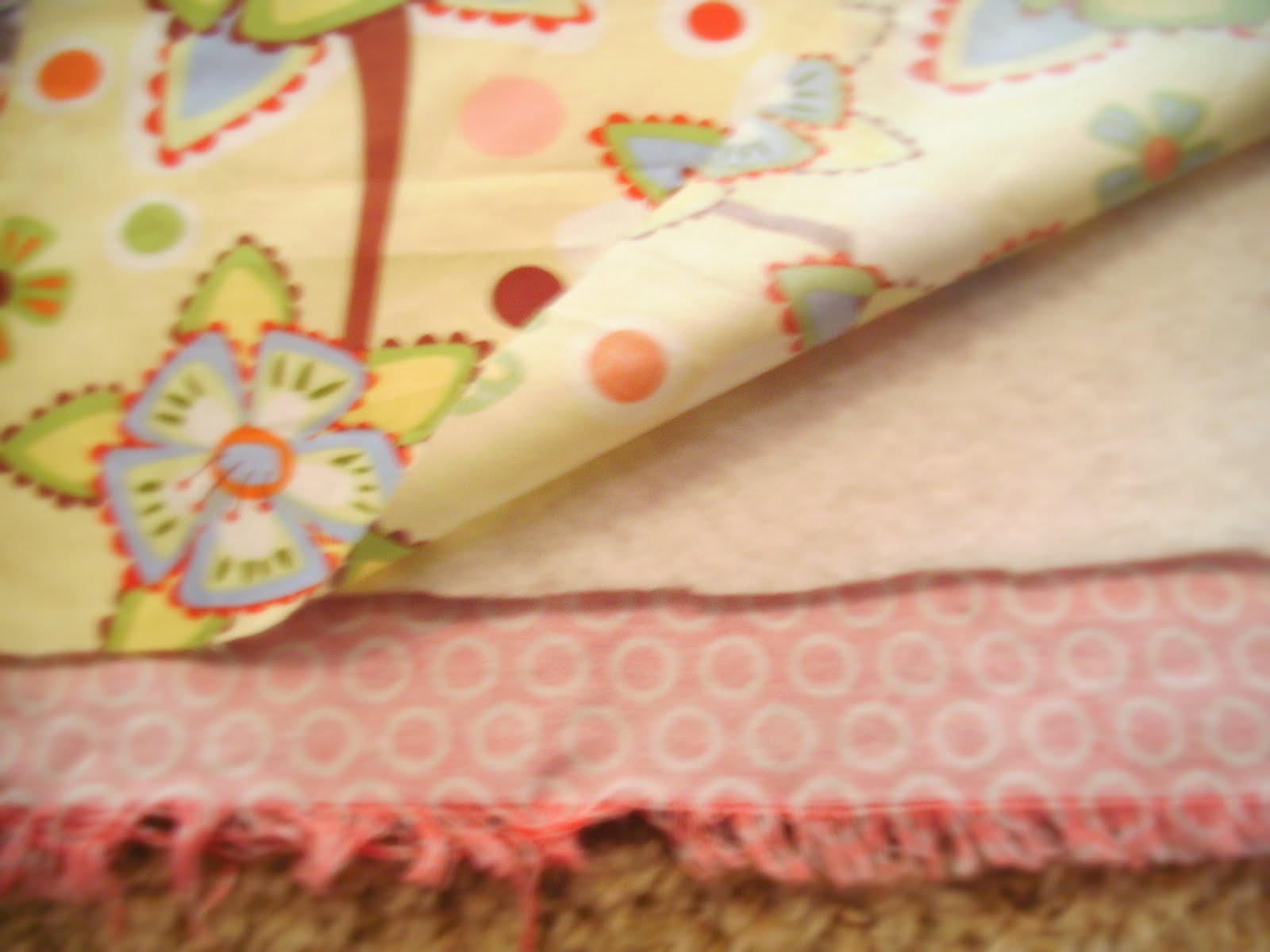 Step 9:  Break out the safety pins and pin all three layers starting at the center of the quilt and working your way out to the edge.  Be sure to smooth all three layers so there are no bumps or puckers.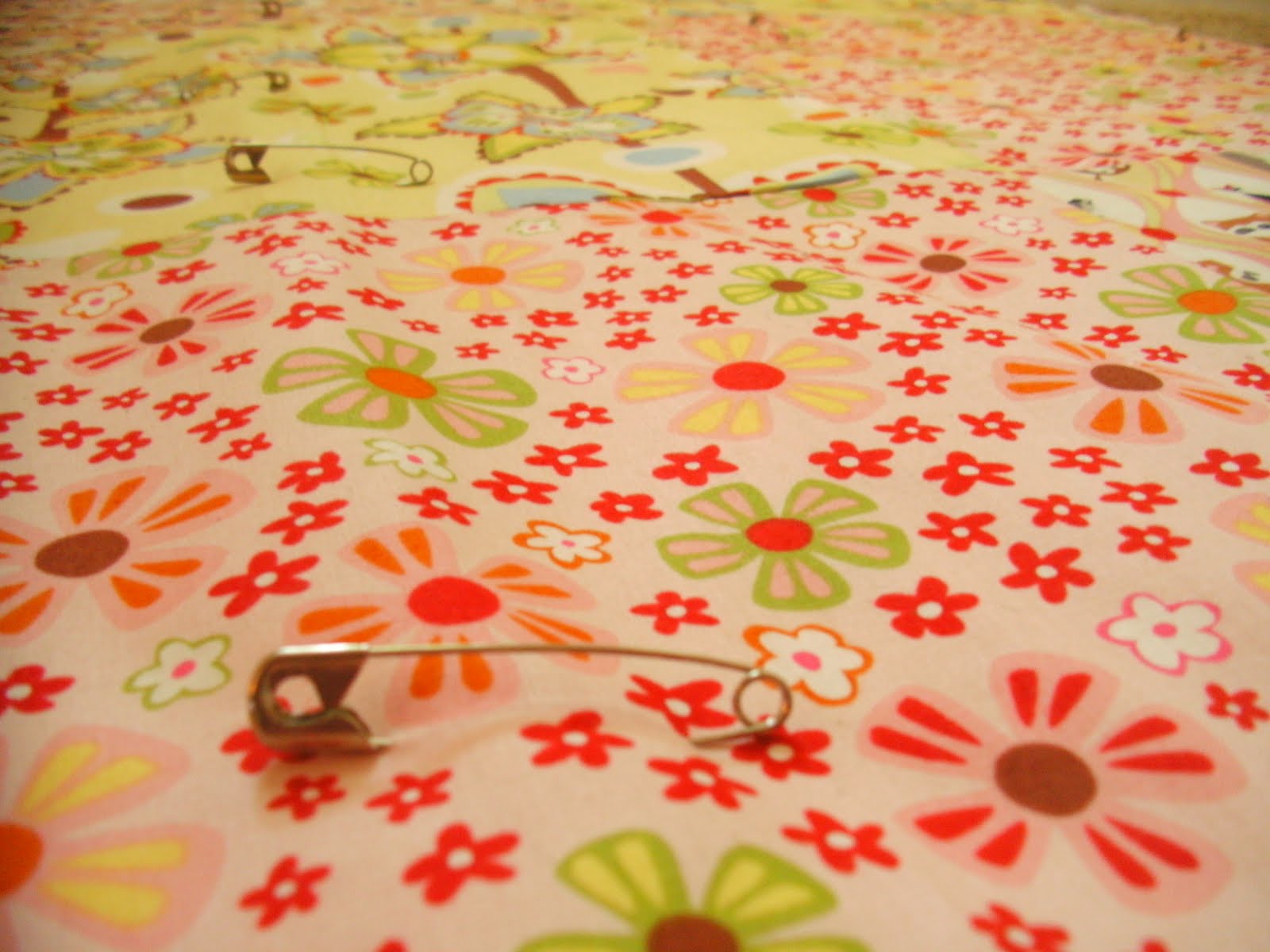 Step 10:  Lay the rick-rack down on top of the seams that connect each square.
Using straight pins, pin it into place.

Step 11:  Now we are going to machine quilt this baby.  If you don't have a "quilting machine" no worries – I don't either.  The trick is to go slowly and use your hand to keep all three layers smooth and feeding through the presser foot at the same time.  Quilt along the rick-rack – start in the center of the quilt and sew toward the edge – this way any puckering will work it's way to the edge.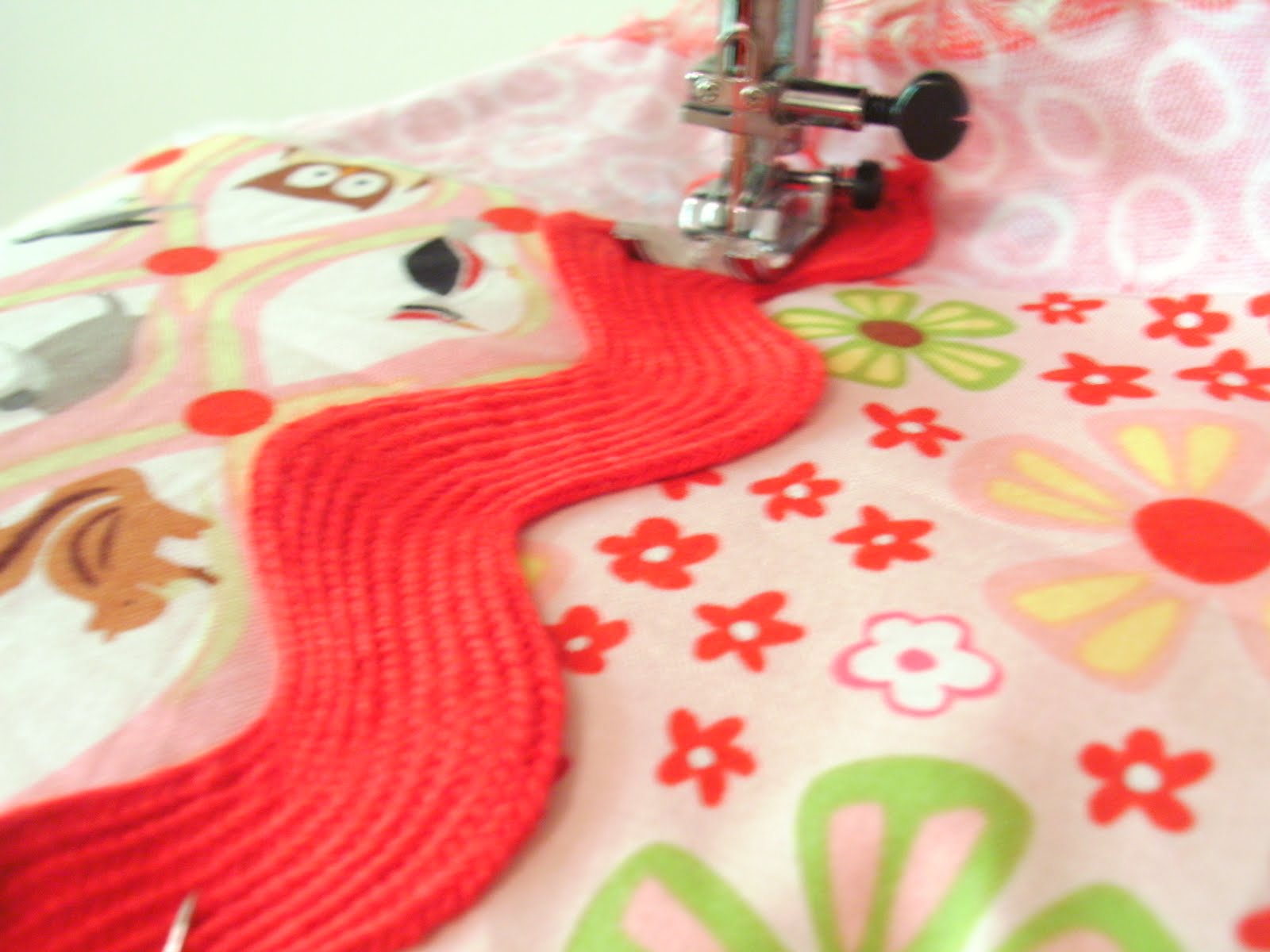 Step 12:  Once you have the whole thing quilted – it is time to fold over the binding.  Take the edge of the backing and fold it about 1/2″ and press it.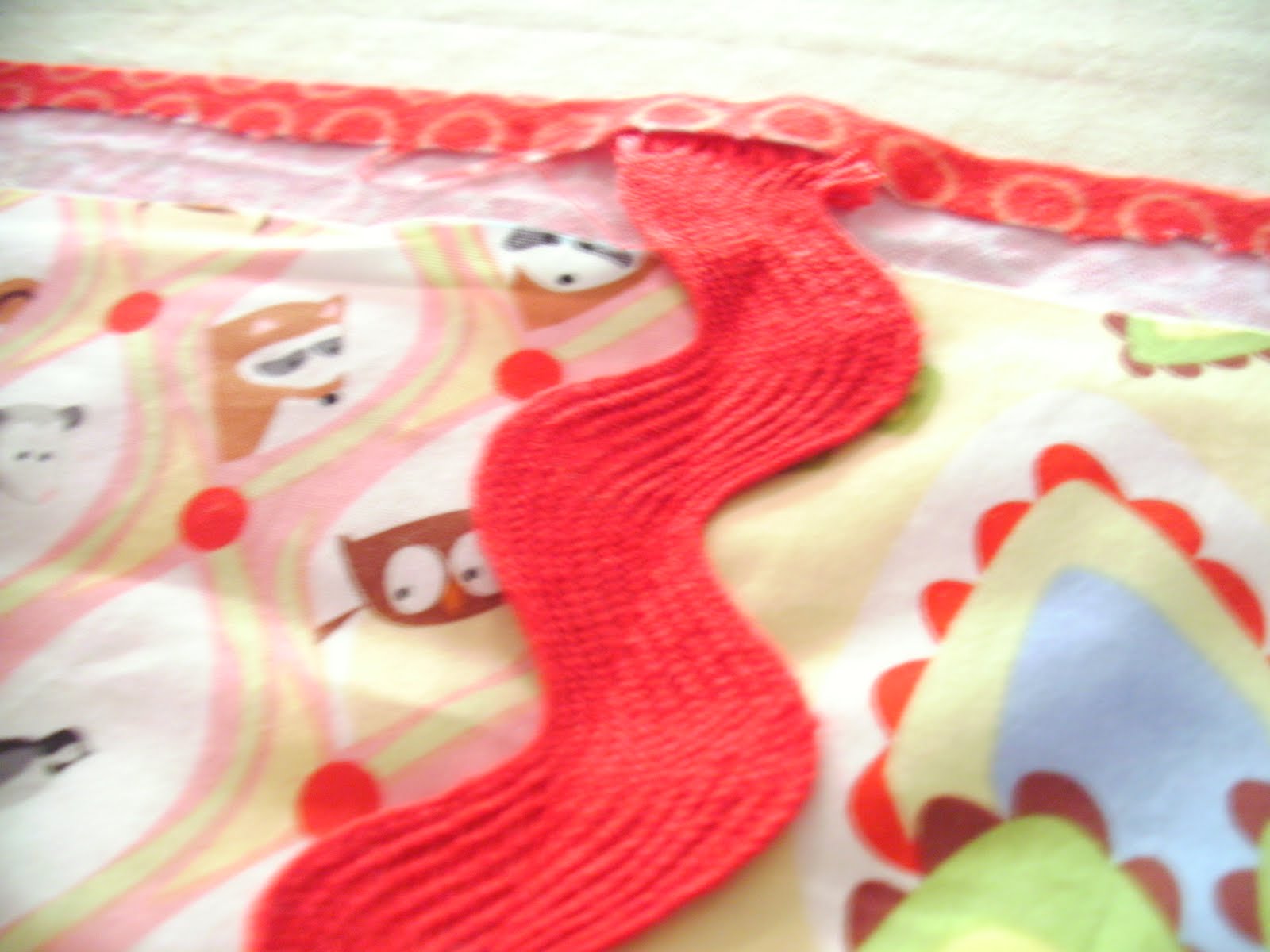 Step 13:  Now fold it over about another inch – press it.  (It's fine if some of the fabric or batting gets folded over too).  Be sure to catch the raw edges of the rick-rack in the pressed binding.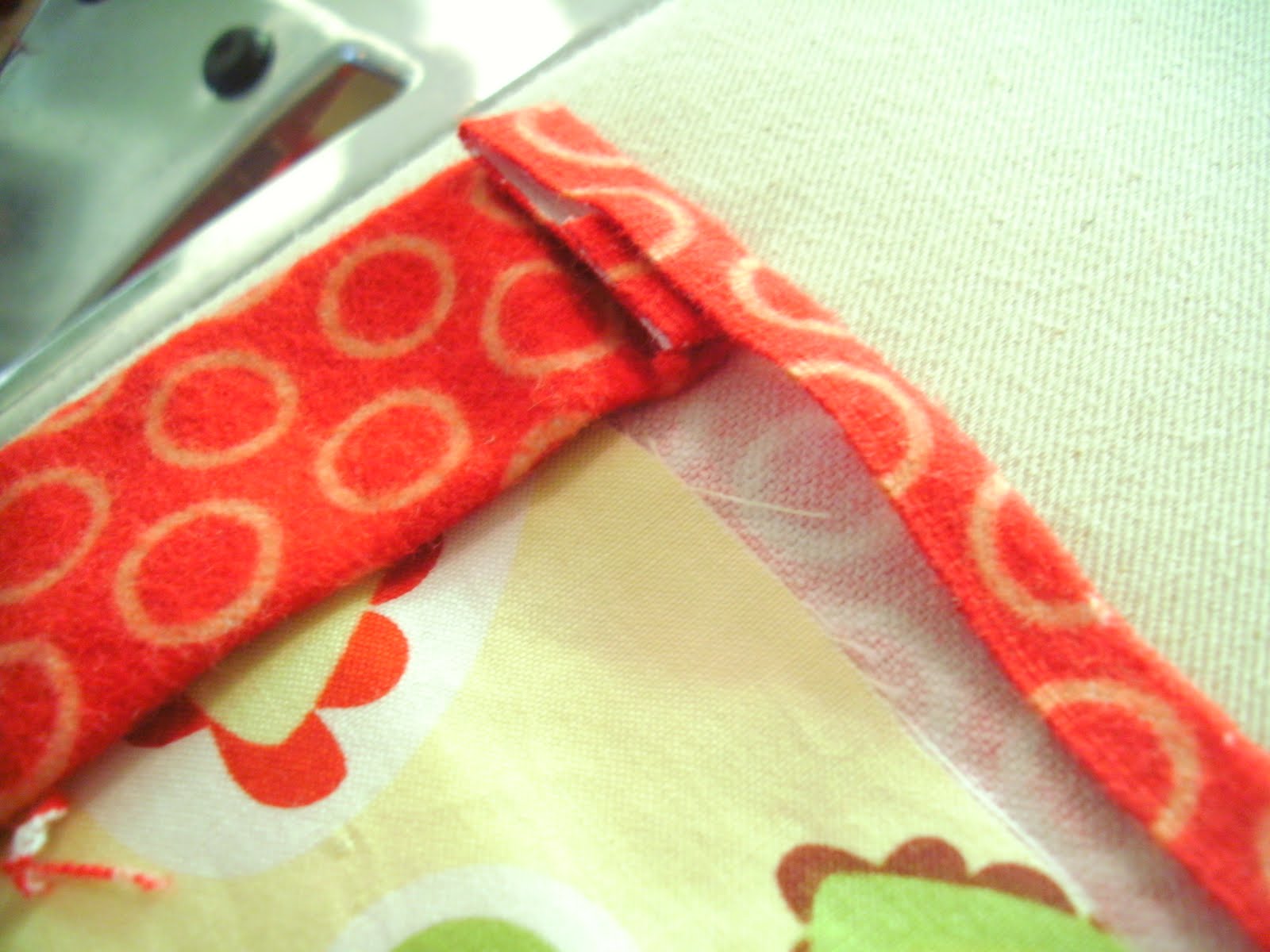 Pin the edges of the binding as you go.
Step 14: Last step!  Top stitch the edge of the binding to the quilt.  Once again, go slowly because you are feeding several layers through at a time.  You could also choose to use a blanket stitch along the edge.
You did it!  Go find a little one to snuggle.