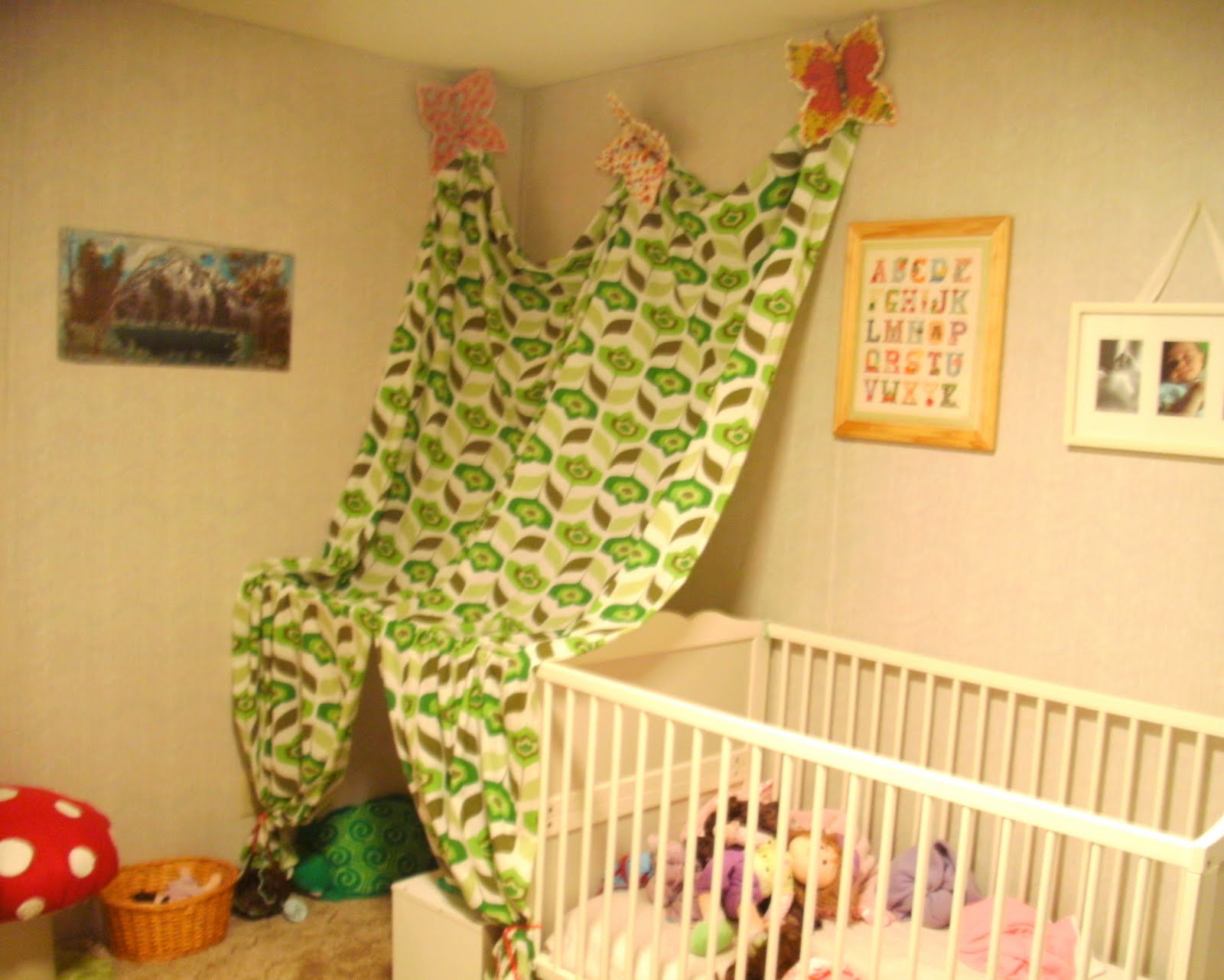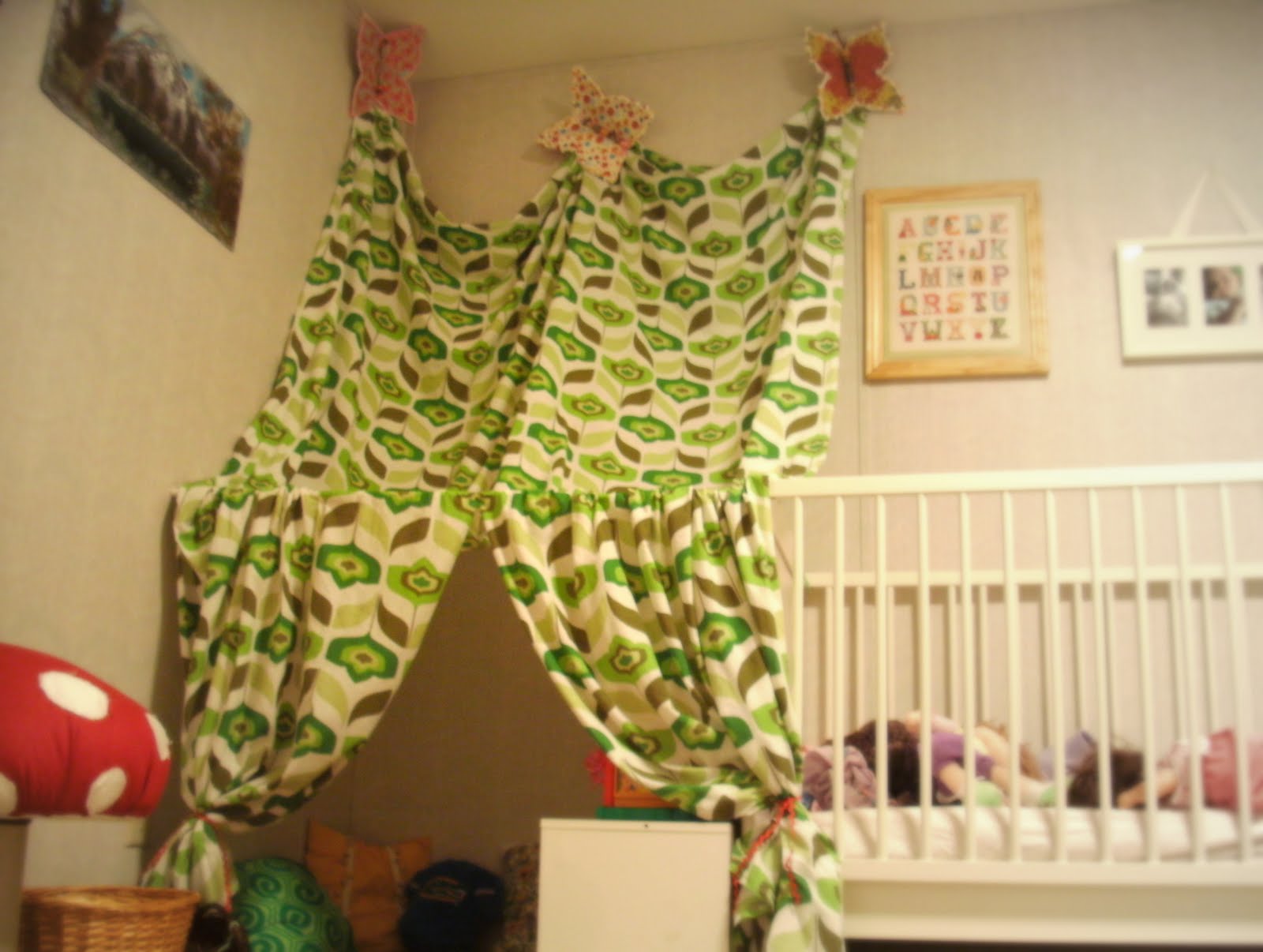 When I redesigned Charlotte's room, I knew I wanted to create some kind of enchanted little nook – a secret place for her to play (and a secret place for Mommy to hide the mound of toys ;).  It took quite a bit of thought, but I came up with this little corner tent.  Here's how I did it – this is so easy I'm almost embarrassed to tell you.  For the fabric, I used a tapestry like this one.  I love these tapestries because 1. They are already hemmed 2. They are in one piece. 3. If you get them on sale it comes to about $3 a yard – even if they are not on sale it's about $6 a yard.  4. You can use them for all kinds of things – quilt backs, tablecloths, tents, and on and on.  I always buy them when they go on sale so I will have some on hand.  Anyway, I nailed the tapestry to the wall in three places.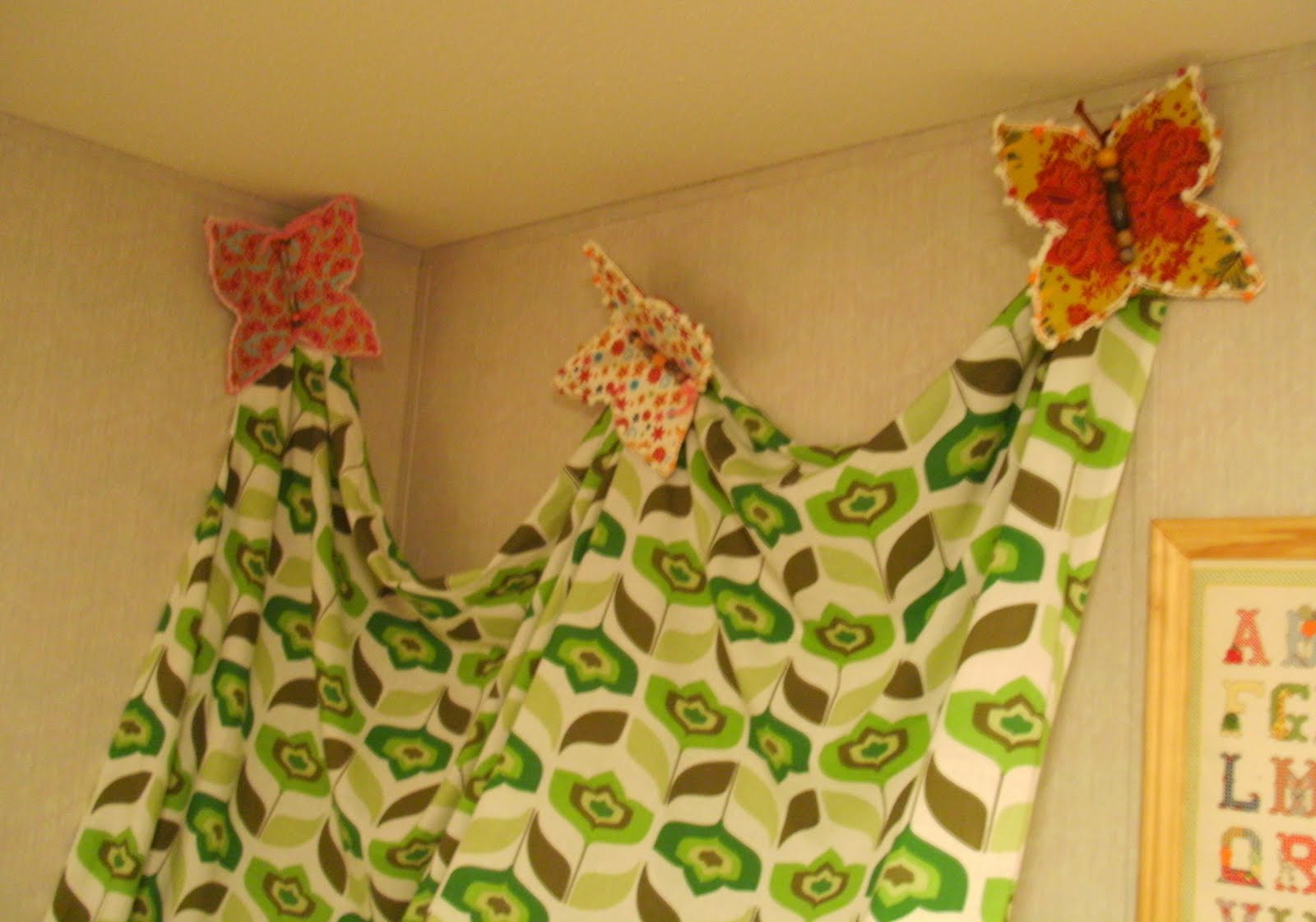 I covered up the nails with these little butterflies – decorations from her party and you can learn how to make them here.  I think it kind of looks like the butterflies are carrying the tent.  Then I simply draped the fabric down over a tension rod that I had placed between the wall and her crib.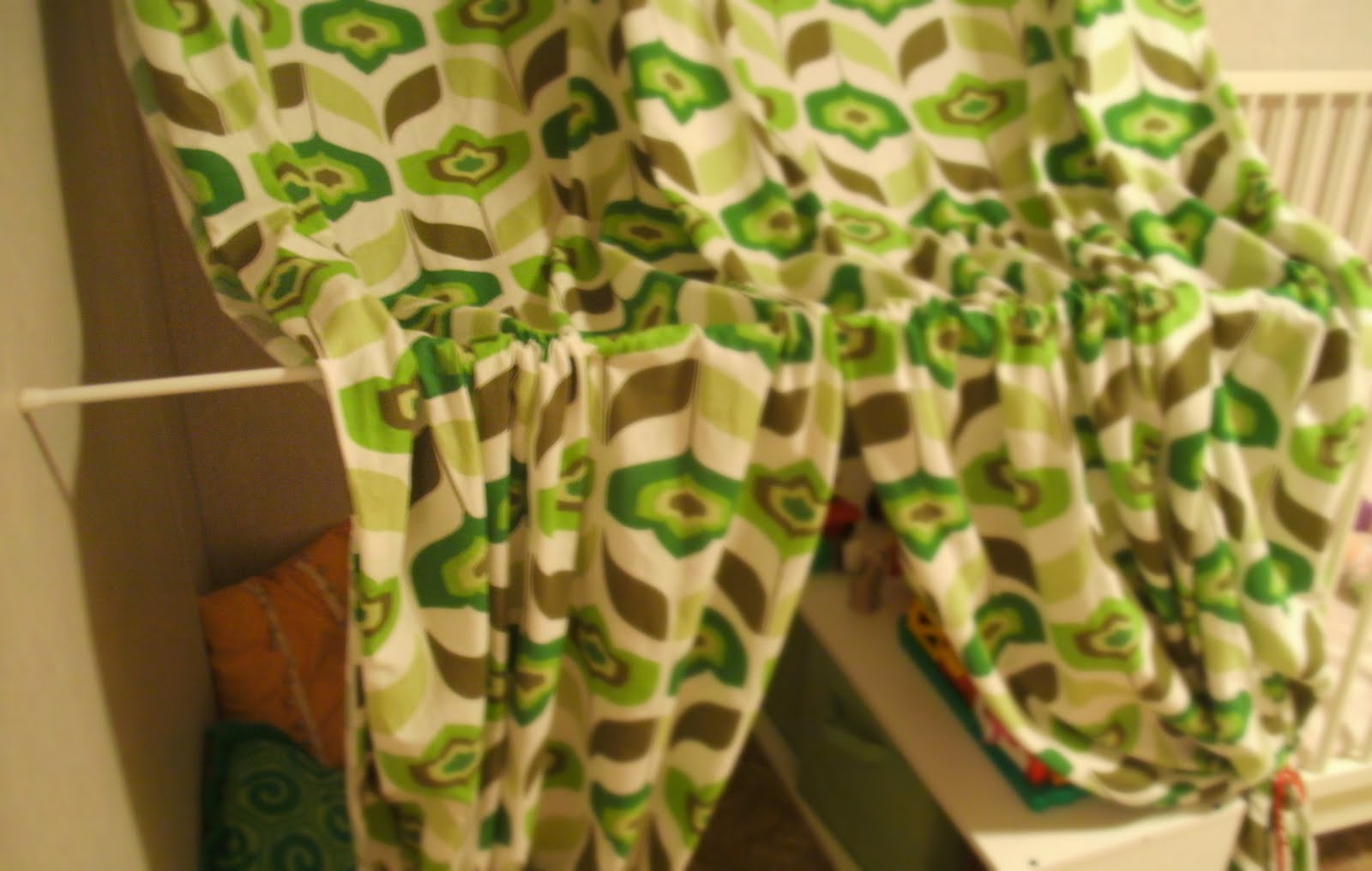 I would like to tell you that I sewed a rod pocket for the tension rod…but I actually just used some safety pins to make a little pocket so it wouldn't slide.  I think I will probably sew one eventually…or maybe not.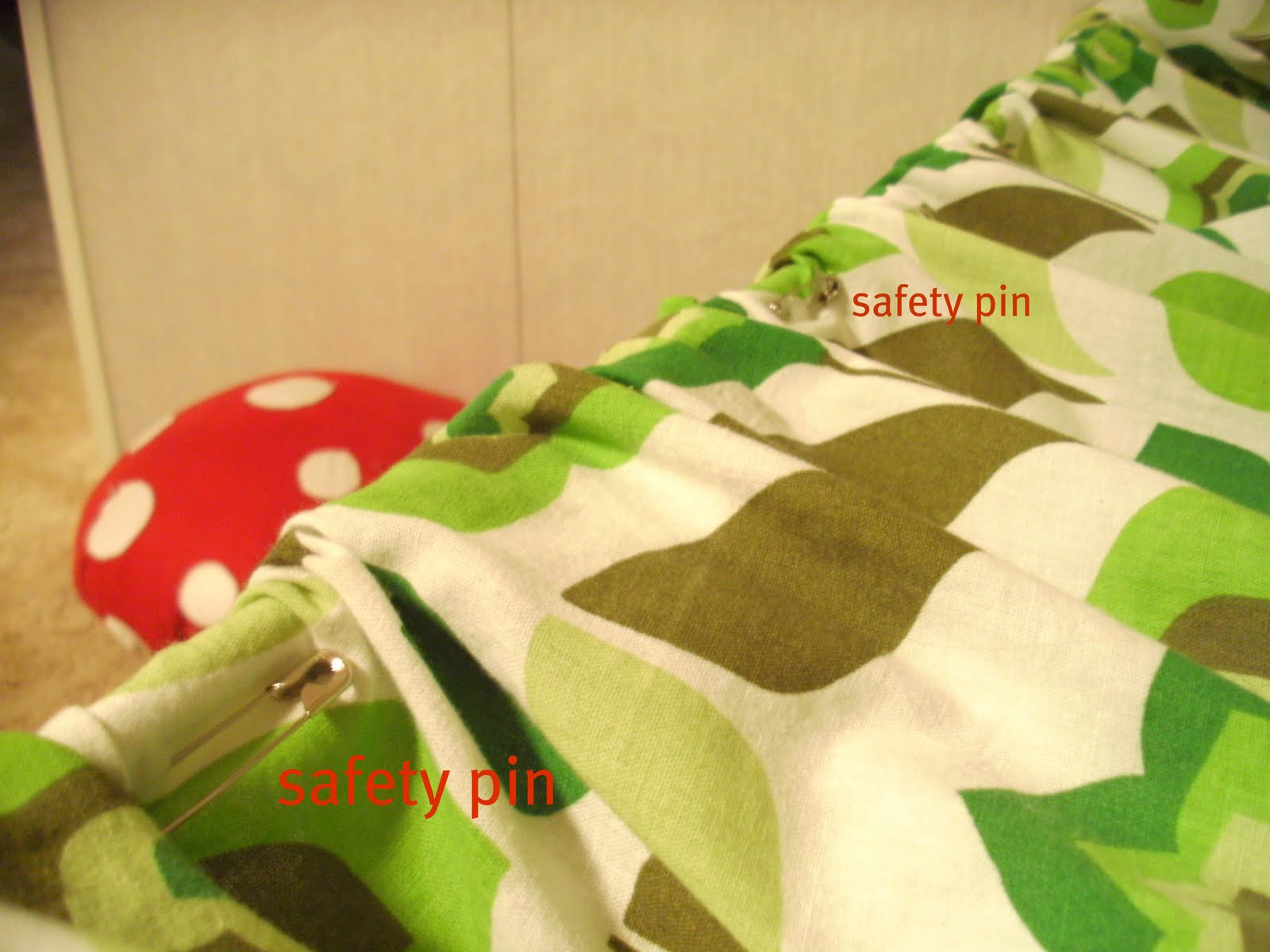 Once I had it in place and to the length I wanted it to be I cut the center with pinking shears from the hem up to the tension rod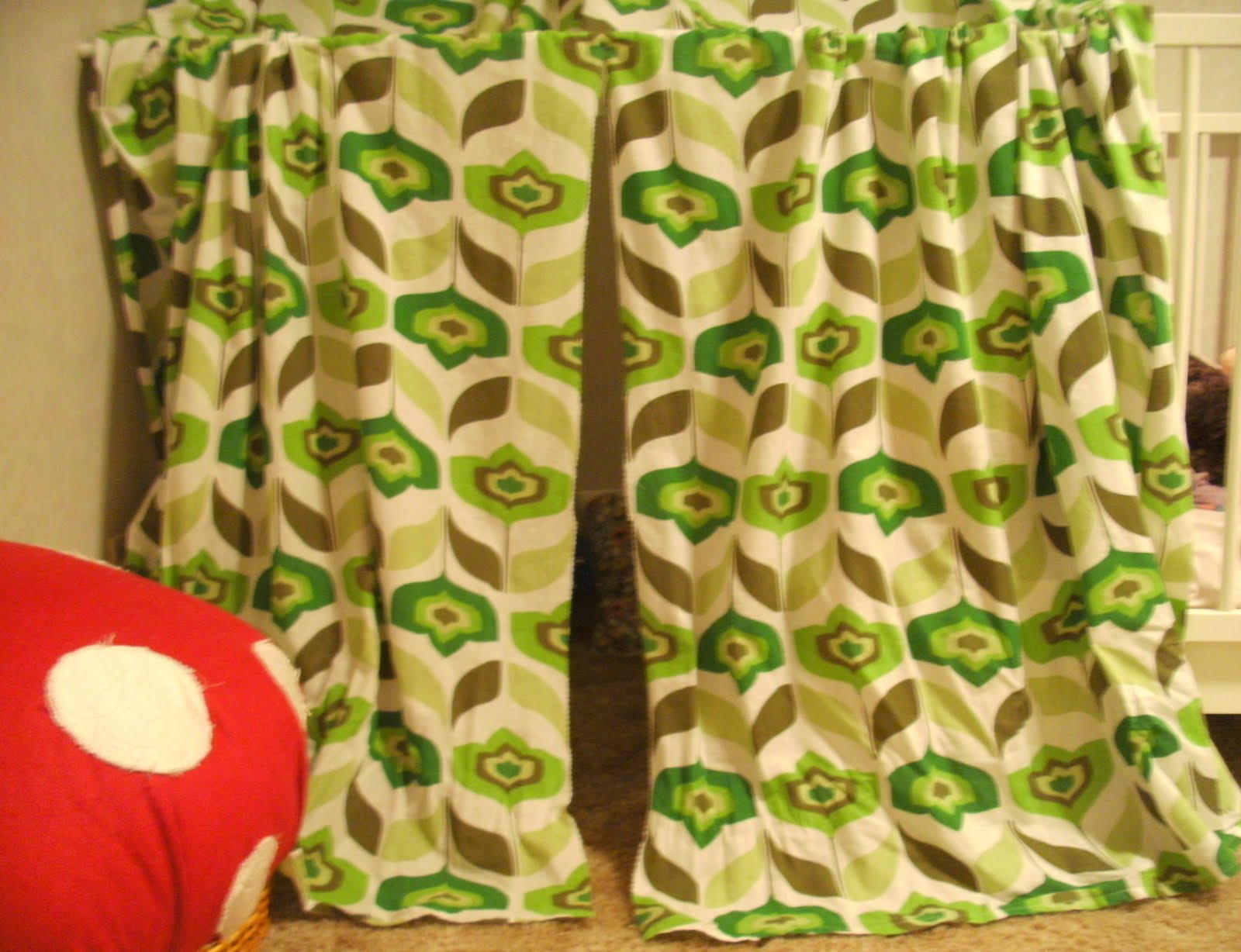 – then tied these back with rick-rack.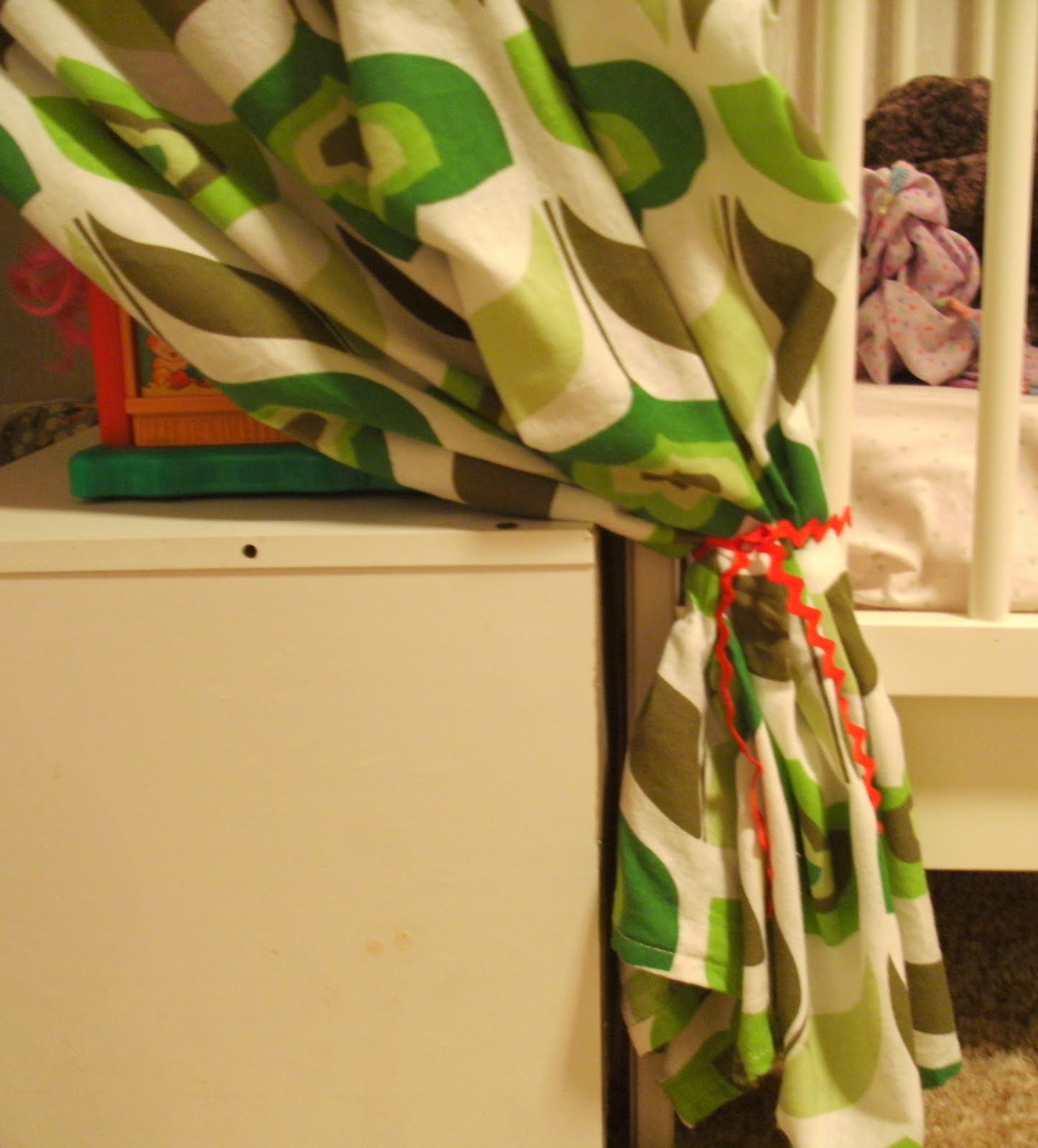 That's it.  It's literally no-sew.  (and I mean, hello, it's not like it's an heirloom enchanted tent that I will give my grandchildren – it's just a magical little space for my two-year-old that we will probably change in a year.)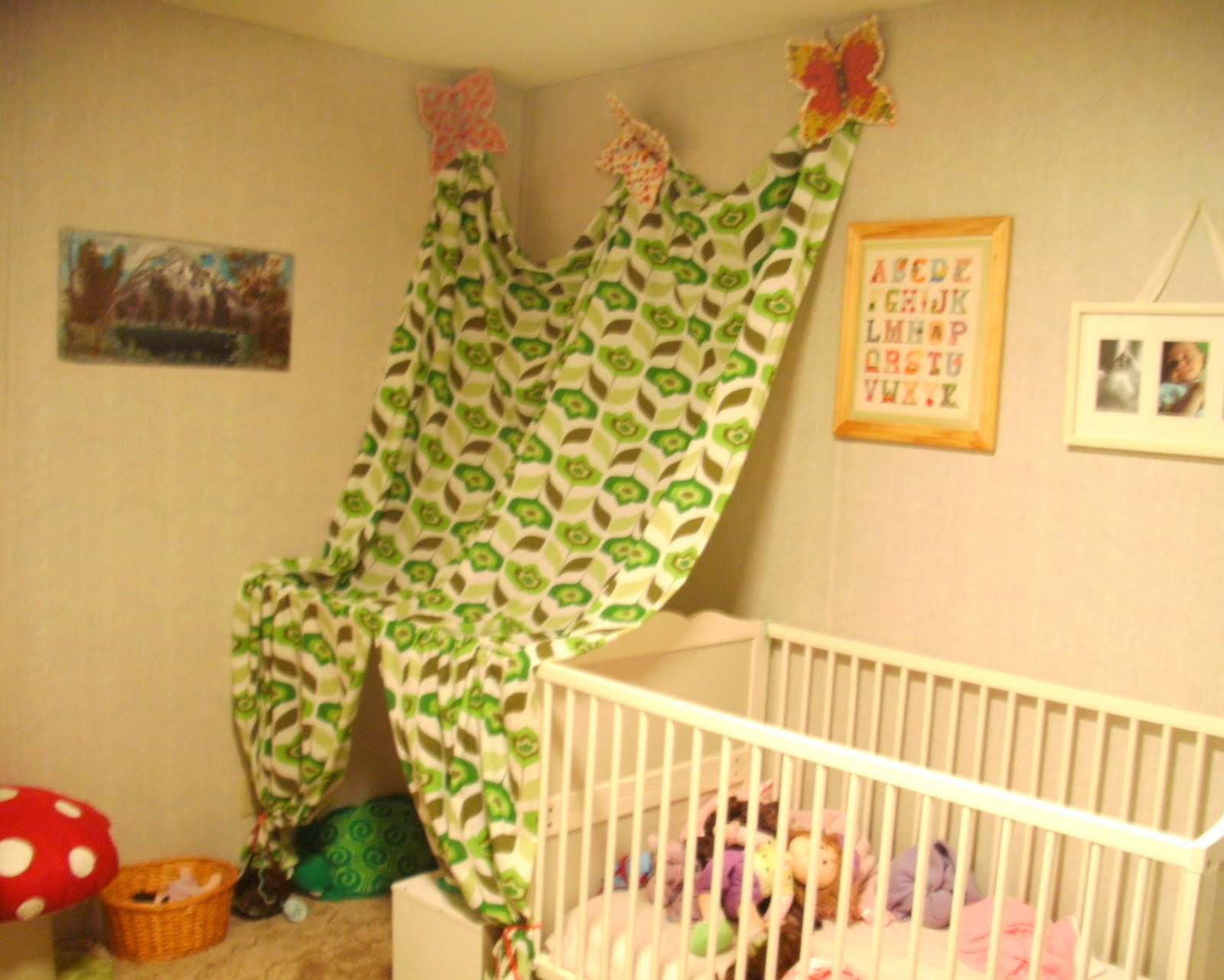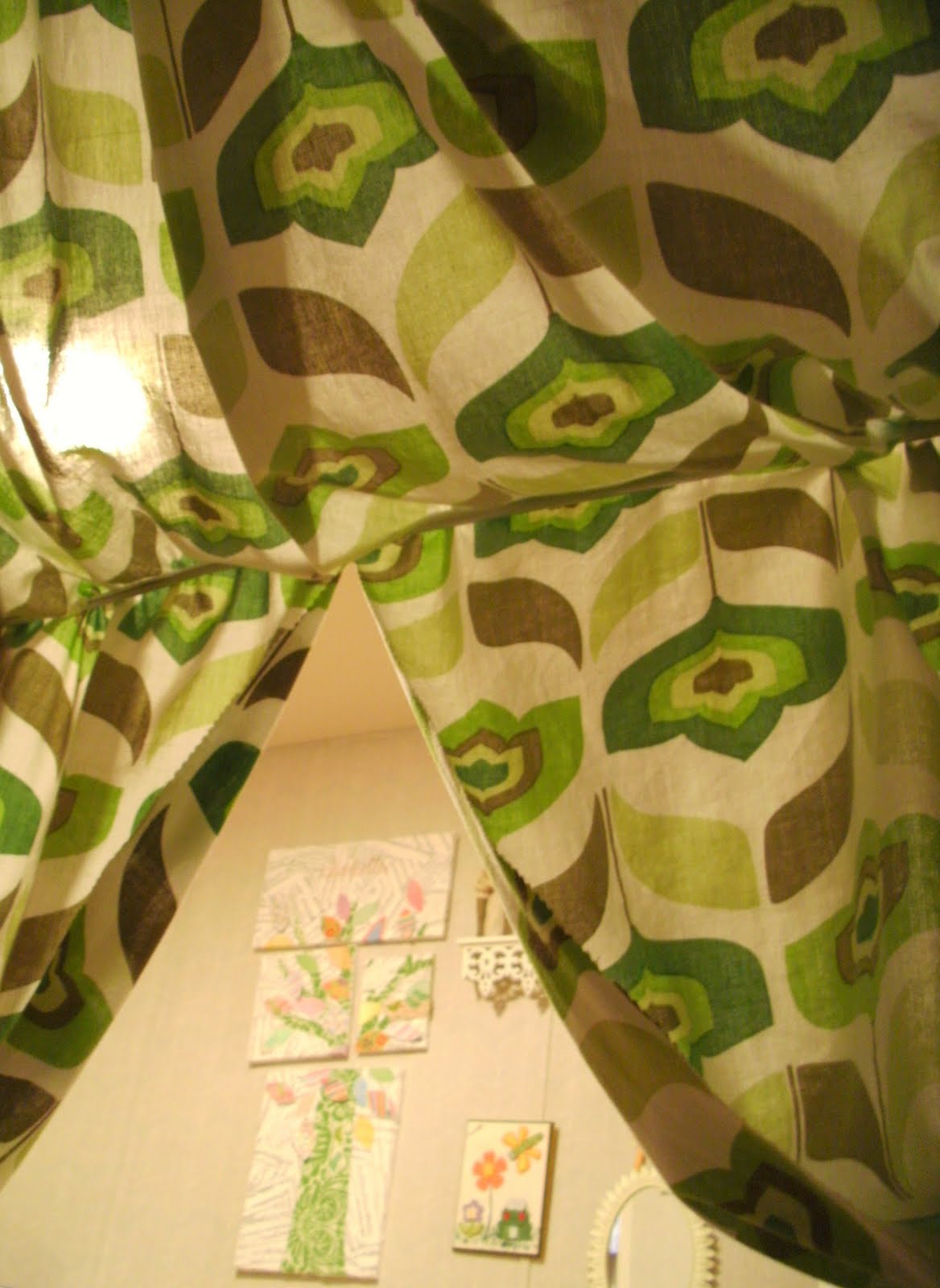 Hope you are inspired to create an enchanting spot for your little one!
jessica