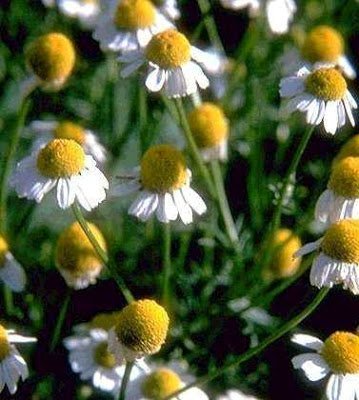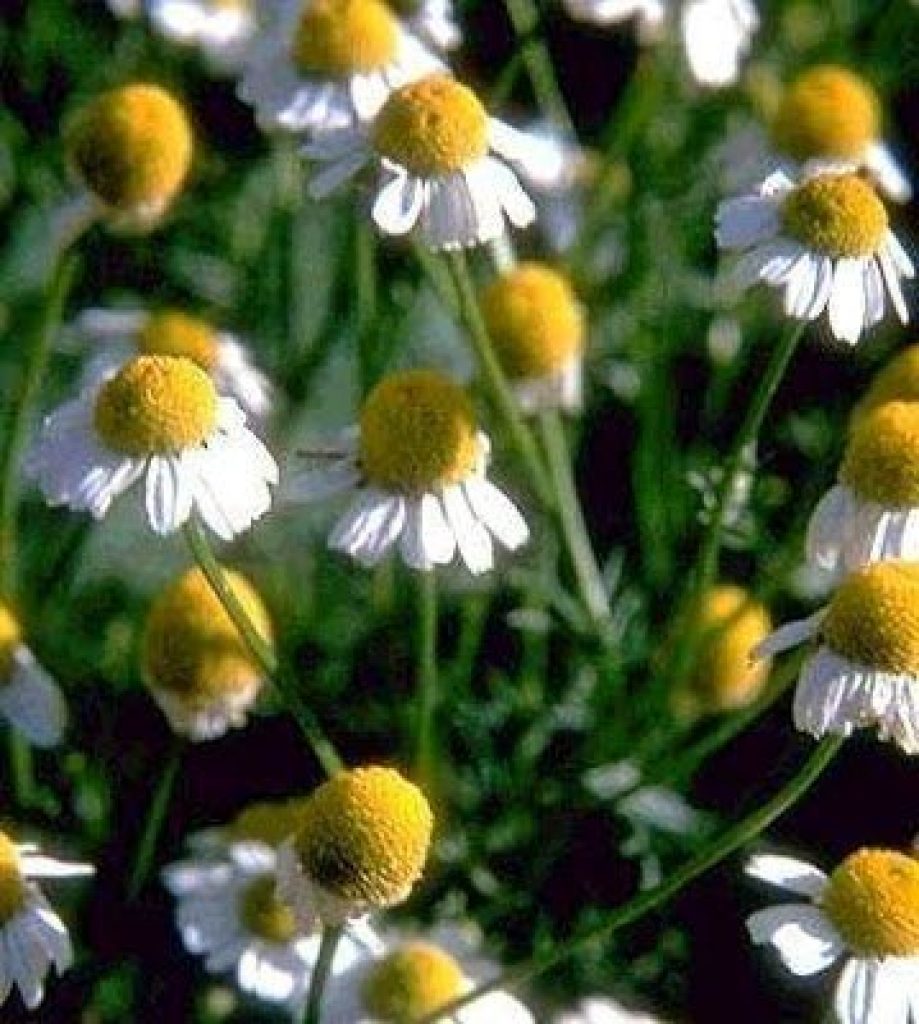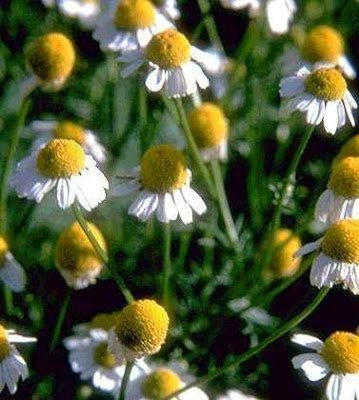 Whether you drink the tea or use the essential oil, Chamomile is a very useful healing herb.  It is a digestive tonic and a soporific (there's a word for you – it means sleep-inducing).
My favorite Chamomile Tea (mainly because it's Zhena's GYPSY tea):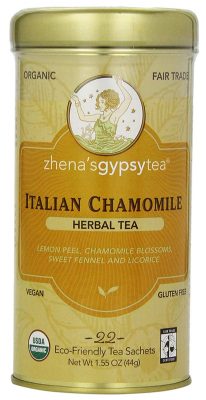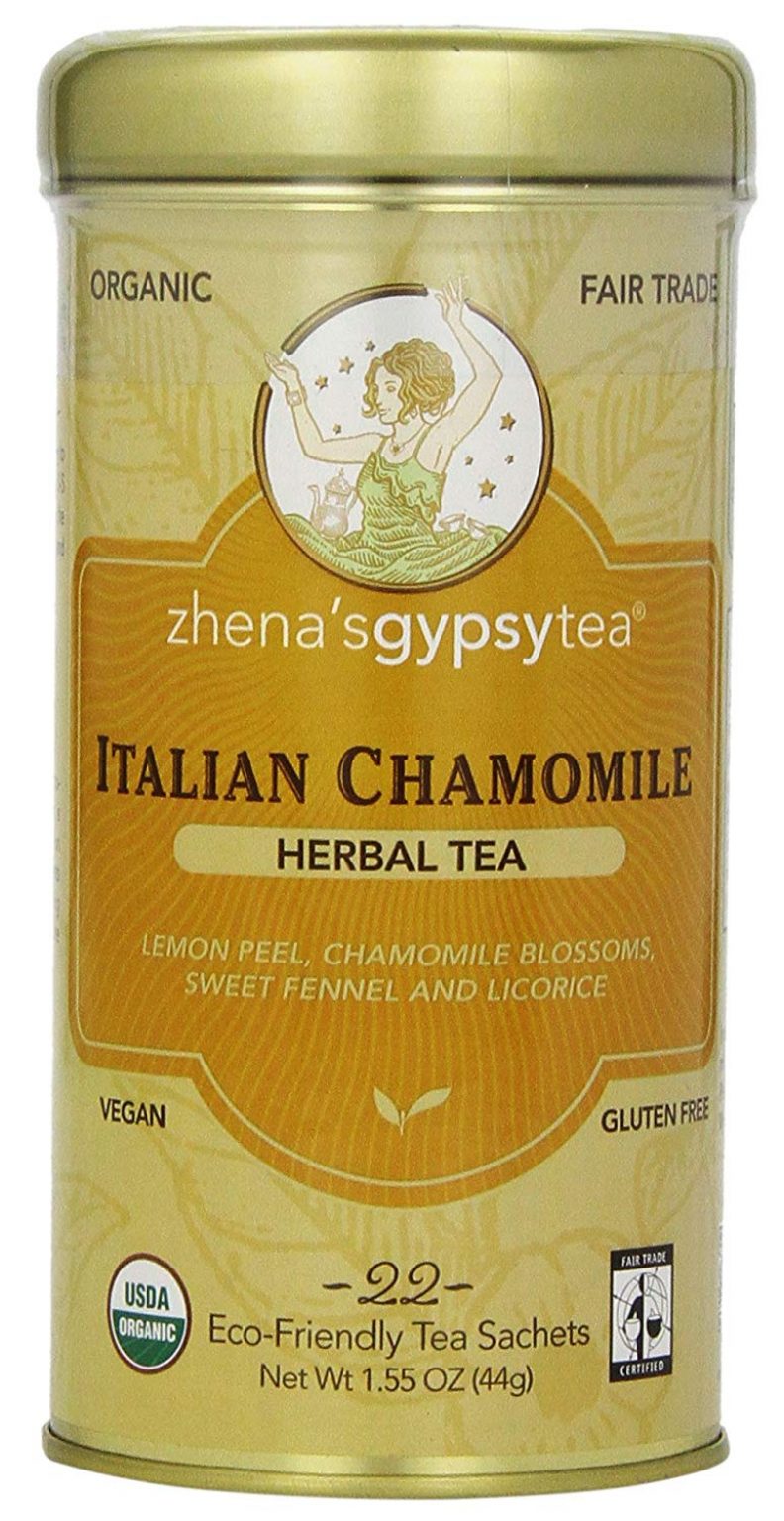 Herbal Tea Uses:
aids in digestion (neutralizes excess stomach acid)
relieves headaches (especially those with nausea)
aids in relieving insomnia
For Babies and Mommies:
safe to use with children over one year of age
steep a tea bag and let it cool.  Pour half of the tea into a cup and fill it the rest of the way with juice or water.
This will help your little one's tummy aches, it will soothe teething pain, and help them rest.
safe to use when you are pregnant
it will relieve nausea, and provides valuable calcium phosphates to help you and your baby grow healthy bones.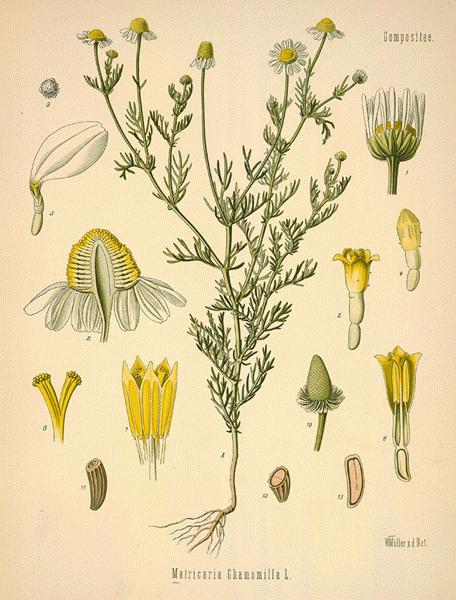 Essential oil uses:
*NOTE* the oil is MUCH stronger than the tea.  It takes 25 tea bags to equal 1 drop of essential oil.
aids in relieving insomnia – I like to put a drop or two on the bottom of my feet, massage in, and then slip on socks.  Very cozy.
great in a bath to relieve stress
anti-inflammatory and a sedative
mild anti-depressant
relieves the itching of insect bites
Remember to use a carrier oil, such as jojoba, sunflower, or olive (use 1-2 drops per Tablespoon of oil).
If you have any questions, feel free to email me (it's in the contact me section).  Have a lovely day!
jessica