One of my biggest struggle since getting married and becoming a mom is making sure I dress appropriate. At 29, it's time to dress like an adult even if I am totally faking my adult status. Since I have lost the majority of my baby weight from Frankenbaby, it was time to add some new pieces to my wardrobe. I've read up on capsule wardrobes thanks to some Facebook mommy groups and Pinterest. While I love the idea I love clothing and can't stop sewing it for myself.
How do I update my wardrobe for spring without sewing on my own?
Ideally I would have sewn myself some new shorts and tops, but I don't have the time or the ability since the majority of our house is in boxes for our eventual move (buying a house is a frustrating process, but that's another post). So a quick trip was made to Ross to see what they had. I seriously love Ross. They always have the cutest items for wardrobe and home.
How to make a super-simple grab-and-go wardrobe?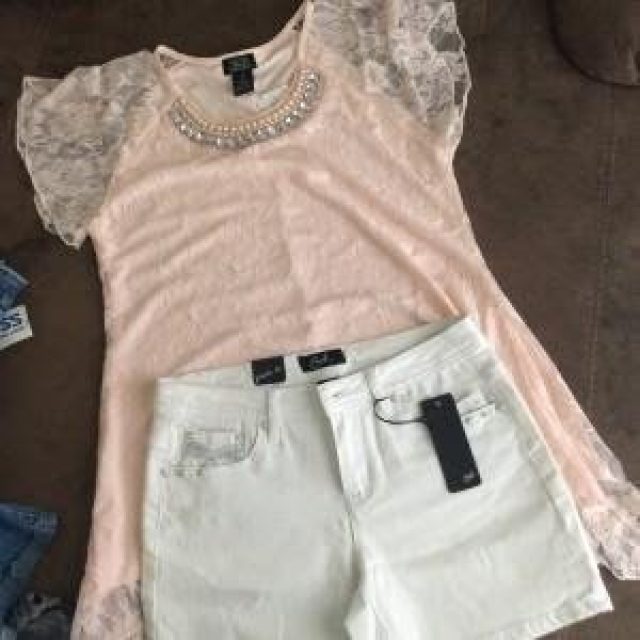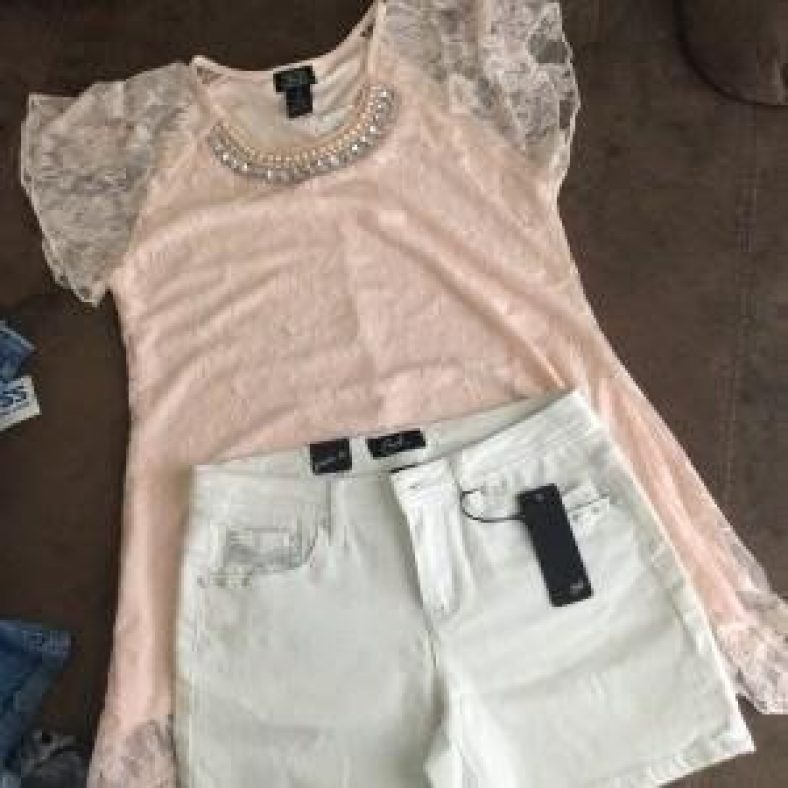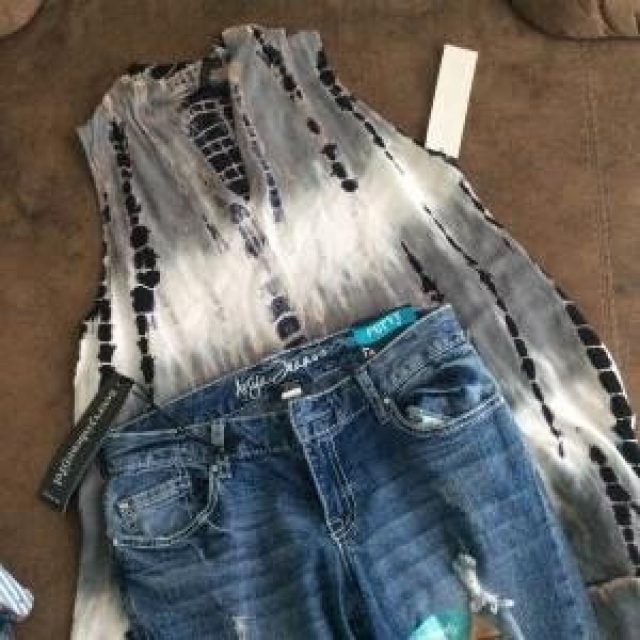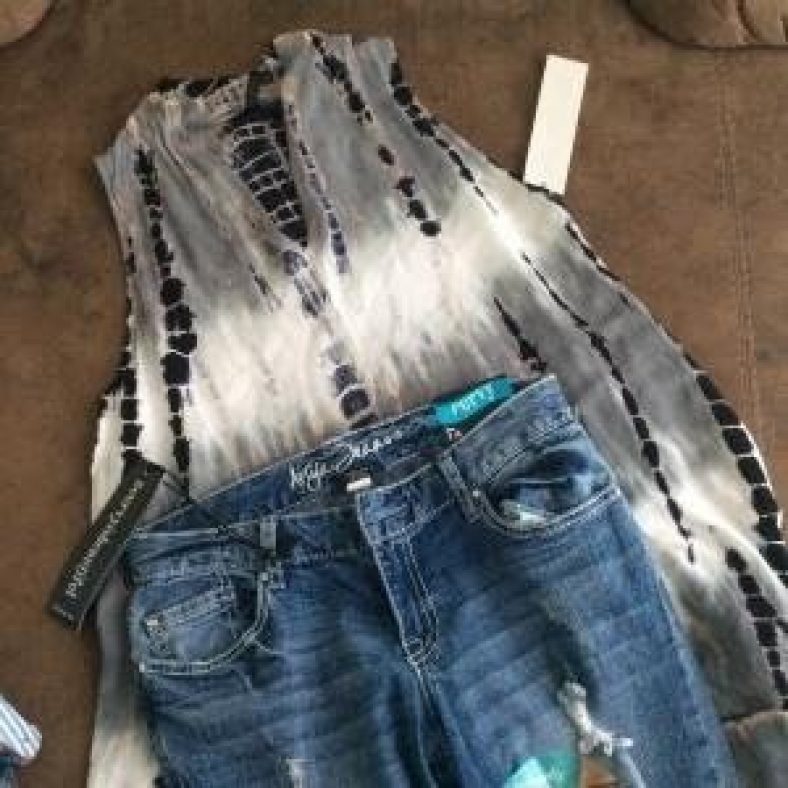 I picked up six pieces that all with work with each other and the other items in my current wardrobe. My goal is to have a super-simple grab-and-go wardrobe.
This outfit was actually chosen for family photos. I loved the simple elegance of the top. It is a ballerina pink with lace overlay and some bling details at the neck line. The shorts are the softest denim I have ever felt. They have some bling details on pockets as well. I've wanted some white shorts or pants for a while, but until now I couldn't commit.
How do I update my wardrobe for warm days?
I saw this high low tunic and fell in love with it instantly. It's flowy and a light weight cotton so it's perfect for the warm days of the south west. It should pair perfectly with short, pants and leggings. That makes it a very versatile piece. I snagged a pair of distressed capris to replace a pair of my favorite distressed jeans that are slowly becoming dryer lint.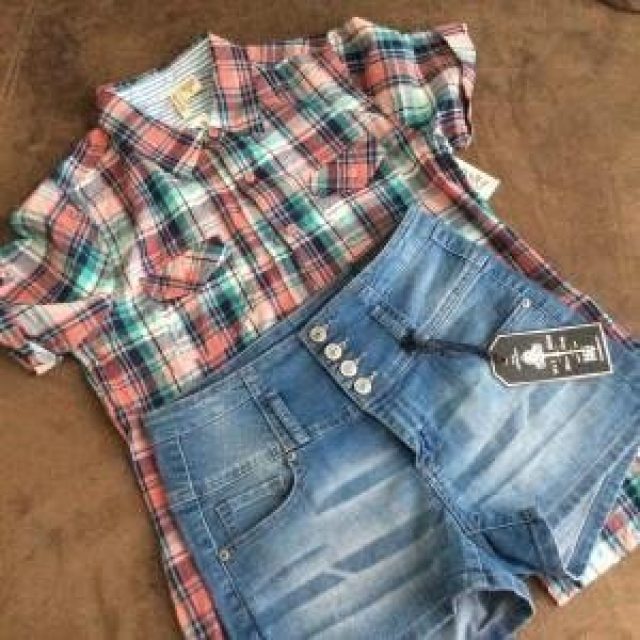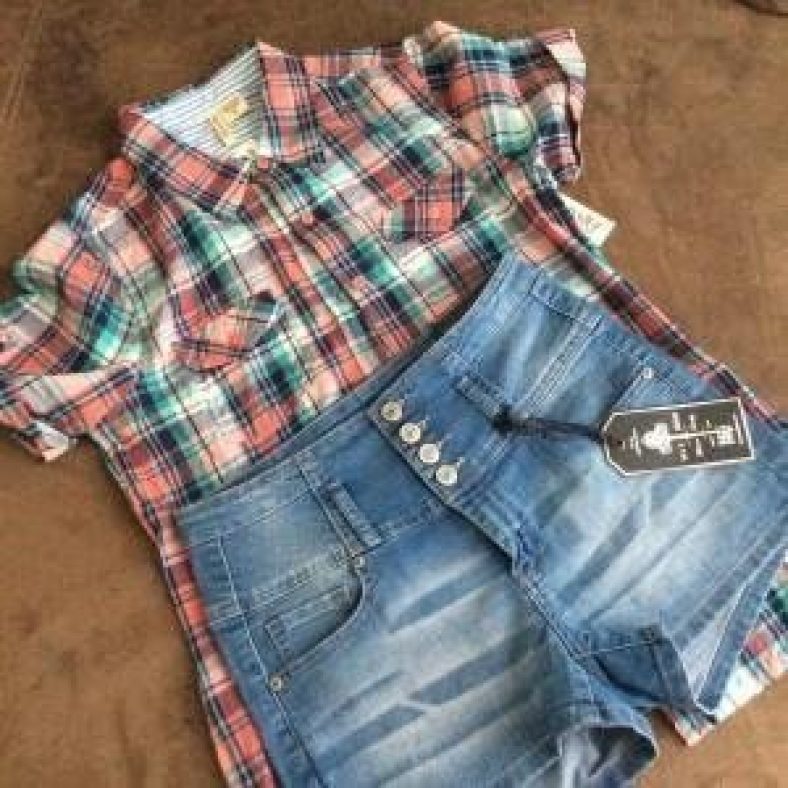 The last set I got was a simple plaid button down and some high waisted shorts. The shorts are another item I have been looking to add for some time now. I just love the colors in the plaid. The coral and teal go really beautifully together.
Conclusion
I have already started mixing in my current wardrobe. Even though I was out of time to sew any pieces myself, Ross provided a really cute stock of lovely tops, tunics, shorts, capris, pants and leggings and other stuff. The items I have picked up fit each other neatly. I am also going to combine it with my old stock.