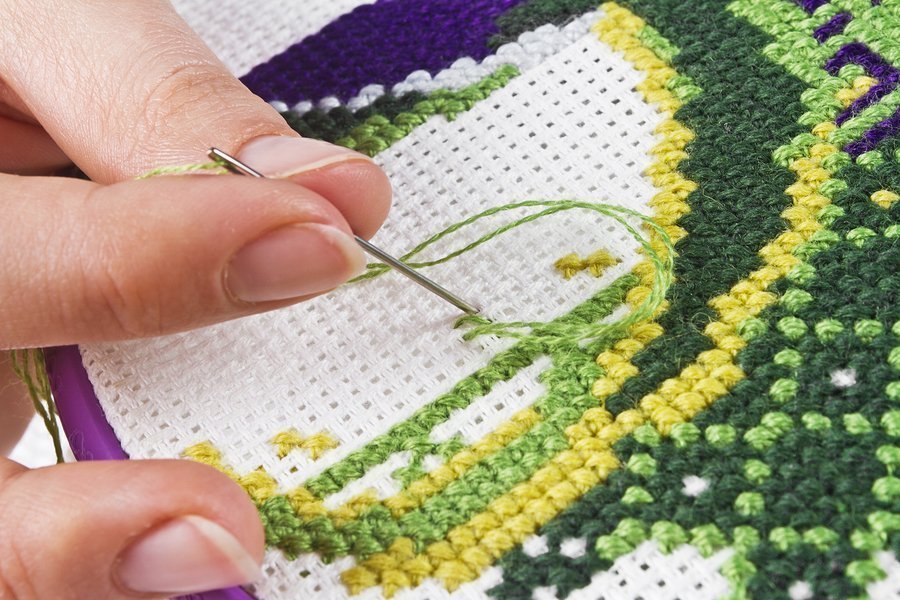 When you stitch on canvas the most popular way you do that is simply by making even crosses. That's easy as an embroidery canvas is an open-weave and even-weave fabric. This technique is called cross-stitching as it works the thread in even crosses through the open mesh of canvas.
Cross stitch is a common and basic embroidery method. A newbie stitcher is most likely to begin with this technique while experienced stitches would still use it in a variety of projects.
When working your projects, ensure you work the thread without changing its direction – especially if you tend to turn your fabric as you stitch. This keeps the stitches uniform and makes for a tidy project.
Most stitchers are familiar with this basic embroidery stitch, but there are several additional stitches that go hand-in-hand when working a design on evenweave fabric or Aida. These include the partial stitches around the edges of a stitches area, outline stitches to highlight an area, and star stitches, which are also shown below.
Cross Stitch and Partial Cross Stitch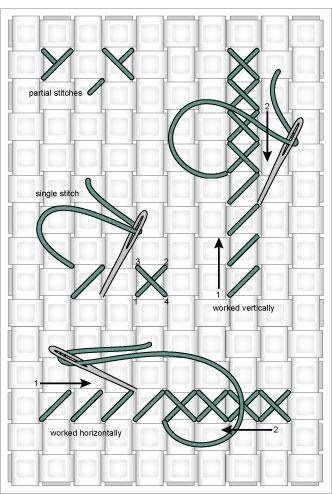 Back Stitch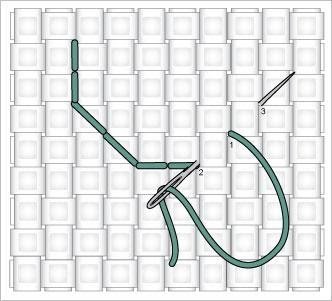 Holbein Stitch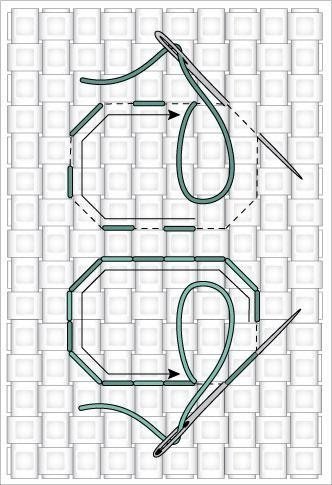 Double Cross Stitch