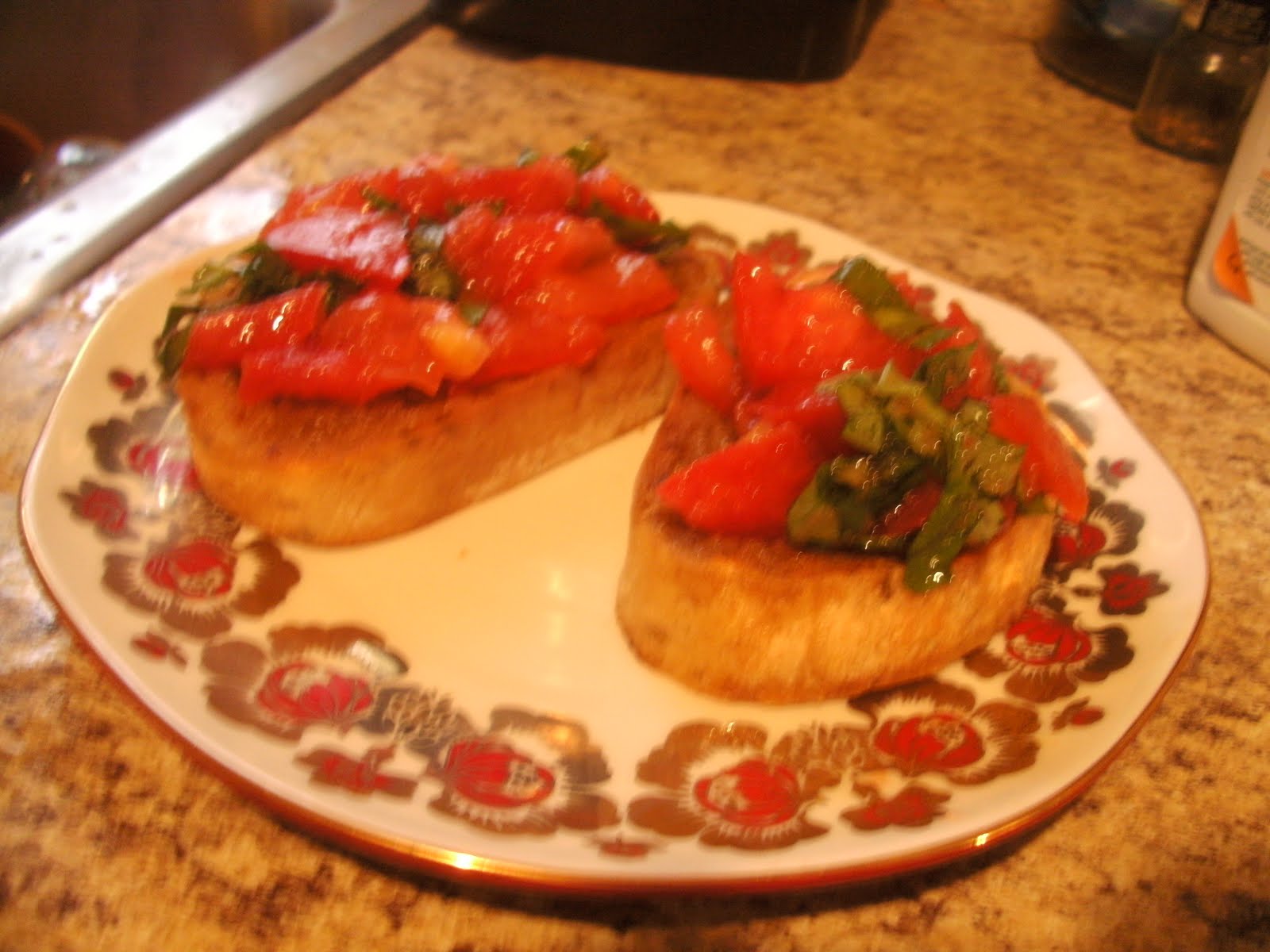 Happy Friday everyone! You must drool over this gorgeous quilt made by Jacquie over at sewmamasew.com. Wow – I love the selvage thing – mom wouldn't this be a perfect design for you to use? She has been saving selvages for quite some time now. Anyway, this is amazing.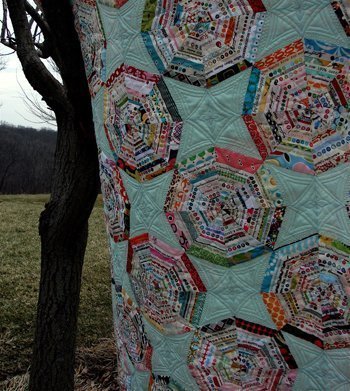 I also wanted to inspire you to cook something amazing this weekend – my sugggestion, Bruschetta from Julie and Julia.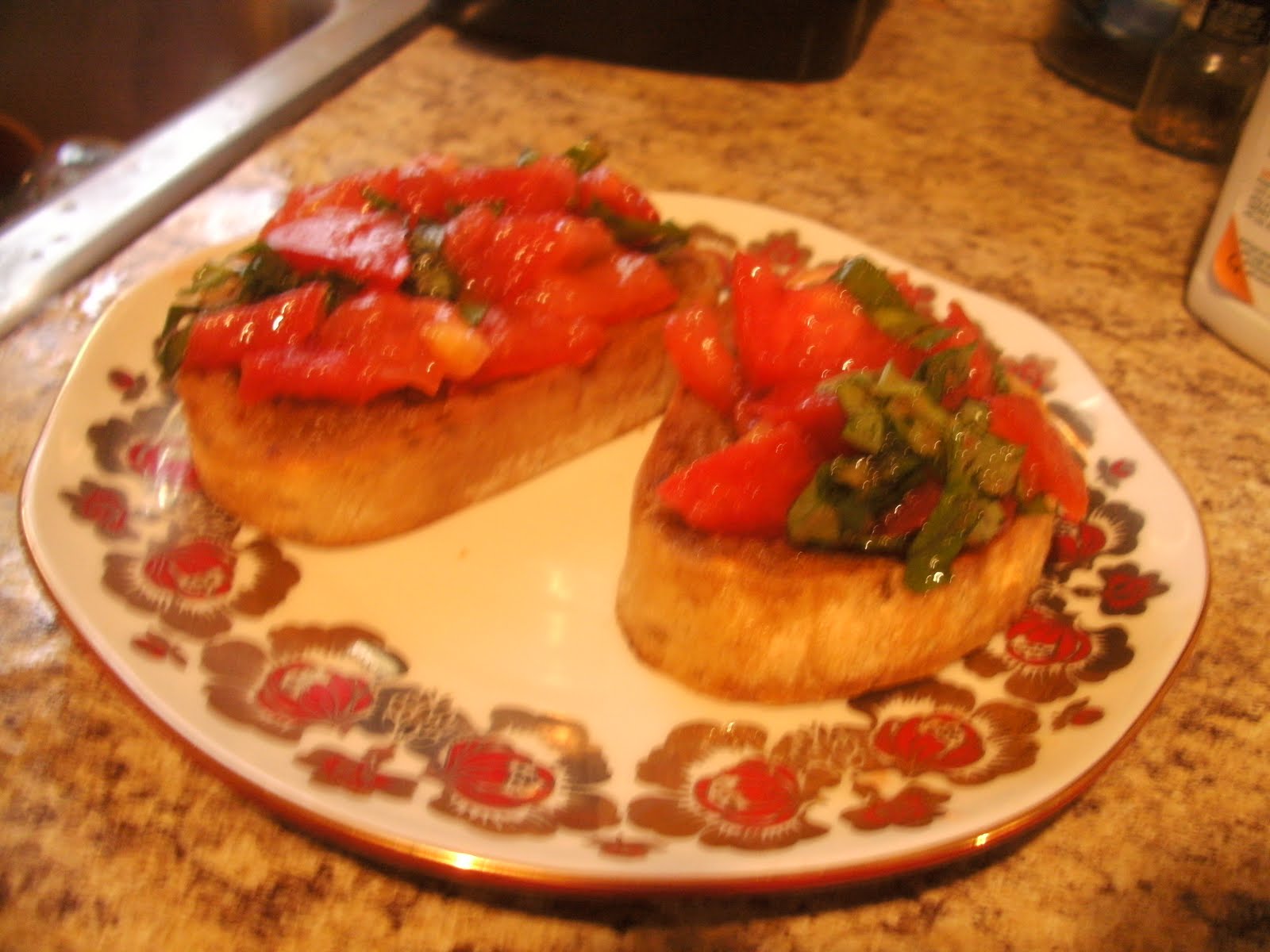 This is so easy and sooooo delicious! The most important ingredient is the bread. Be sure you buy some really fresh, really good bread. Then buy several tomatoes of varying kinds and chop them up in a bowl. Add a little salt and fresh basil, and then pour olive oil over it. Let it sit while you heat a skillet. Put a generous amount of butter in the skillet and grill your bread slices on both sides. When they come off the skillet, top them with the tomatoes. Oh so good!
I also wanted to say that this weekend I will be endeavoring to make my first item of clothing for myself using a real pattern with expensive fabric.
The lovely Anna Maria Horner's voile! I am trying to not be nervous – no fear! I will post about that later next week I am sure!