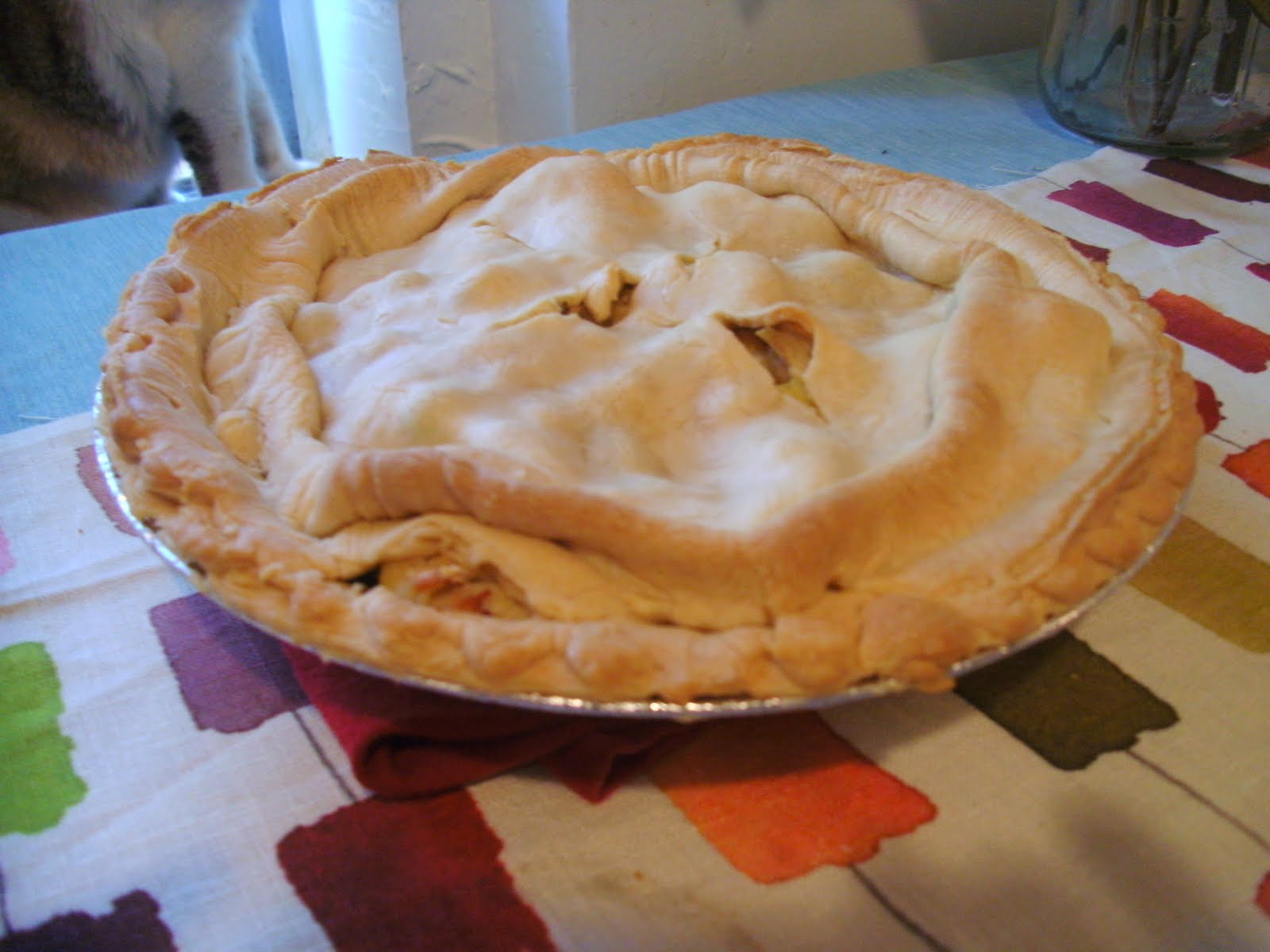 I don't know about you, but chicken pot pie is one of my comfort foods. This one goes together so quickly and is always a hit – whether at a pot luck, when guests are over, or like tonight – Friday night in, just my little family. Here is what you will need:
Two frozen deep dish pie crusts
Bag of frozen mixed veggies
Can of cream of chicken soup
Shredded chicken (either boil some chicken breasts, or buy a rotisserie chicken and cut it up)
Mix the last three ingredients together – add some salt/pepper. Pour into the first pie crust. Top with the second pie crust. Bake in your oven at 375 for 30 min or until the crust is golden and the inside is bubbly. It doesn't sound impressive, and I'm sure Martha would frown upon the store bought ingredients – but when you are busy and want some yummy food in your belly, this does the trick. If you are not busy, feel free to make the pie crust (pate brisee) from scratch (which is not very hard) and cut up fresh vegetables (which my mom does). The result will be even better. Bon Apetit! and have a lovely weekend.