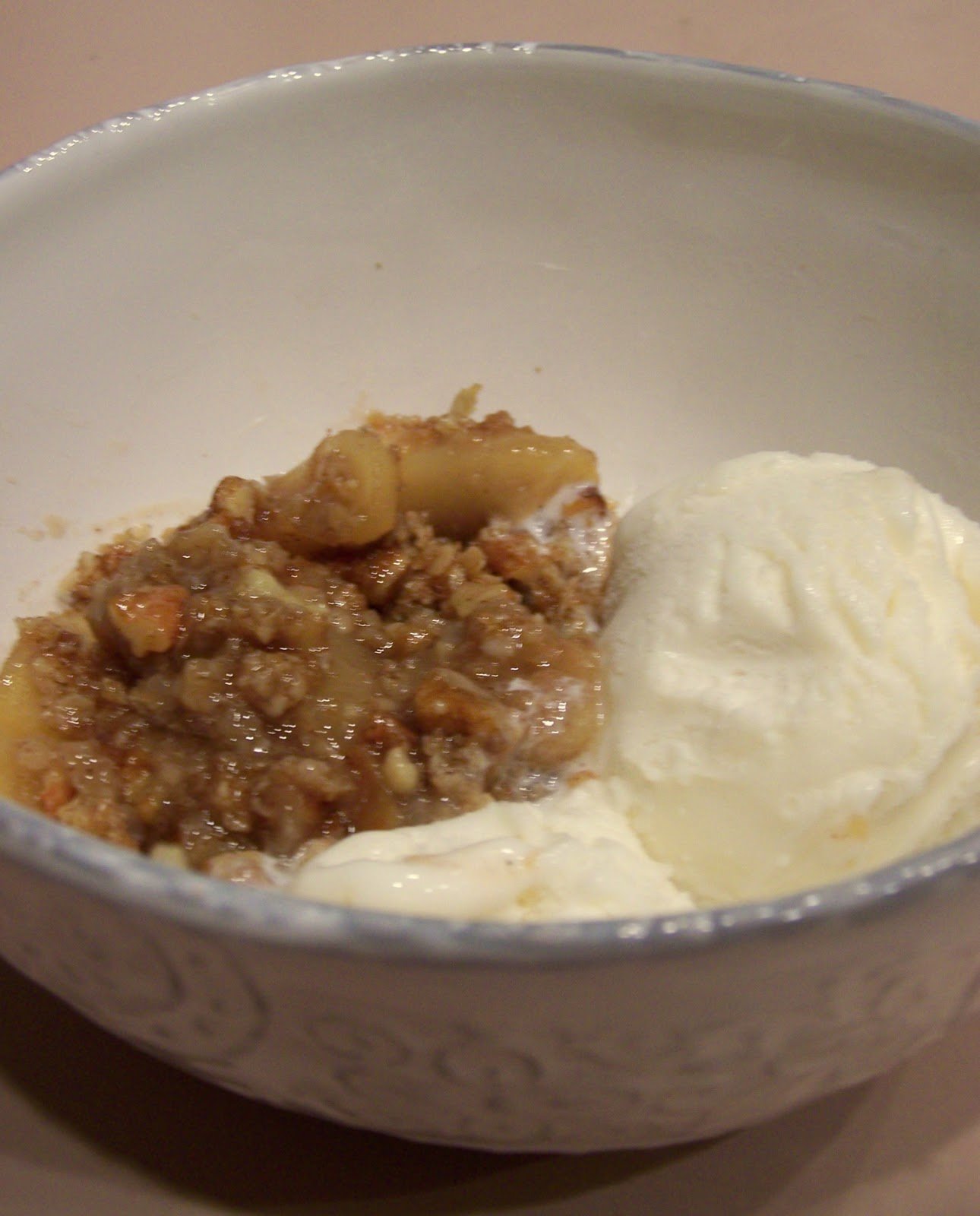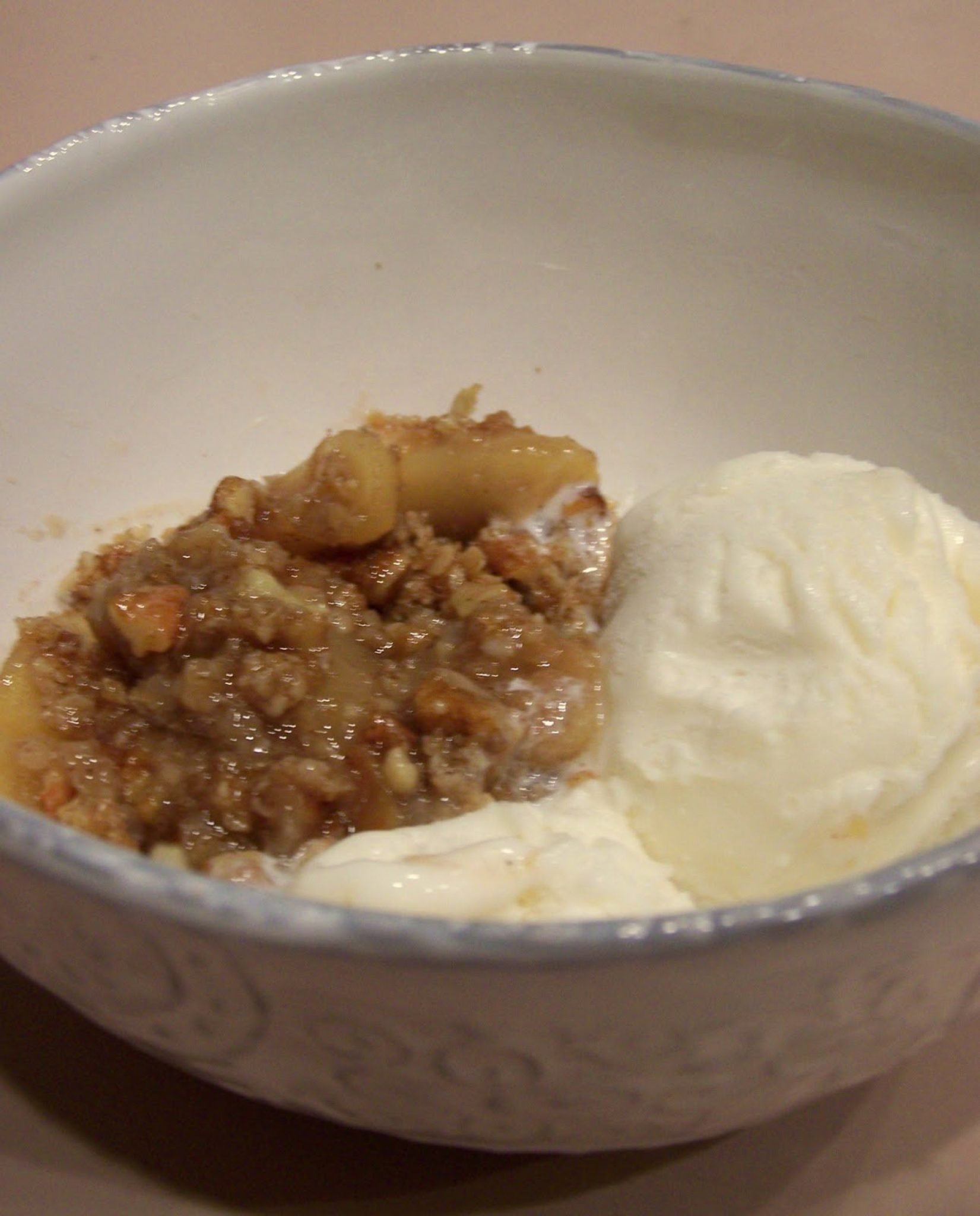 Last night I made this apple crisp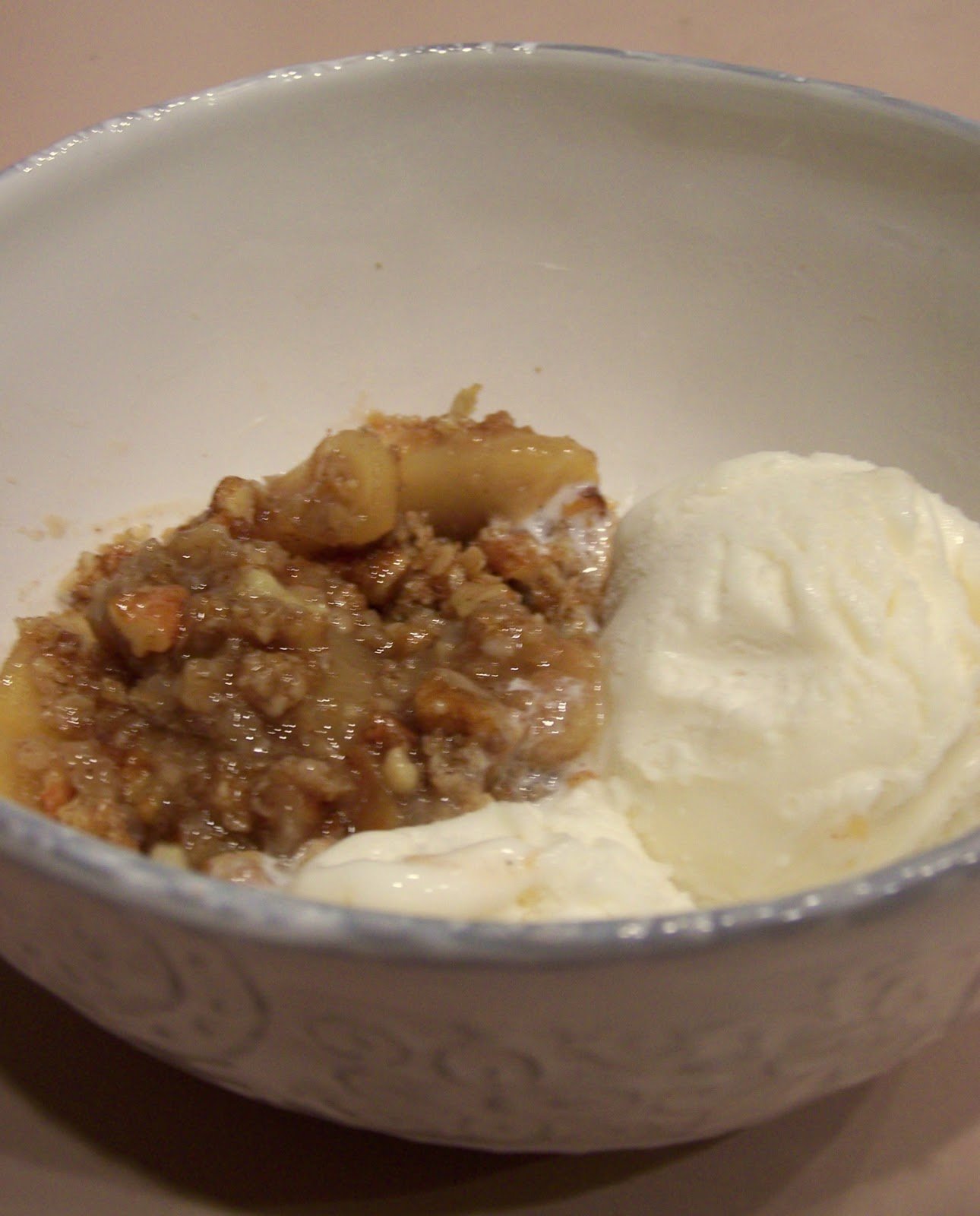 – it's kind of a mish mash of several recipes, but it turned out great so I wrote down what I did and decided to share (yeah the pic is not great because I had already started eating it then ran into the kitchen to snap a pic before I gobbled it all up).  In my opinion here are the secrets: fresh vanilla bean, salt, pecans.  Those three things combined with the usual apple crisp ingredients make a rich, flavorful dessert.  AND bonus – it's wheat free (not necessarily gluten free because of the debate over oats and cross contamination, but oats in and of themselves don't contain gluten.  I think. )
Anyway here's the recipe!
Serves 4:
3 large apples peeled, cored, and sliced thinly
1 T. granulated sugar
3/4 cup of pecans
1 vanilla bean
3/4 cup of quick oats
1/2 cup of packed brown sugar
1 tsp cinnamon
5 T butter
1/2 tsp salt
Preheat oven to 350. Lay the apples in a tart plate or pie plate.
Sprinkle the granulated sugar over the apple slices.
In a medium bowl place the pecans, oats, brown sugar, and cinnnamon.
Slice a vanilla bean in half and scrape out the seeds – add it to the dry ingredients.
Cut the butter in – then with a sharp chopper, chop all the ingredients together until it looks all pretty and crumbly.
Pour this mixture over the apple slices.
Lastly sprinkle the salt evenly on top and bake for 20 – 30 minutes.
Don't over bake. Since the apples are sliced thinly they should take that long to bake.
Remove from the oven and let cool slightly then serve it up with ice cream!
Yum!  Have a great weekend!
xoxo
jessica