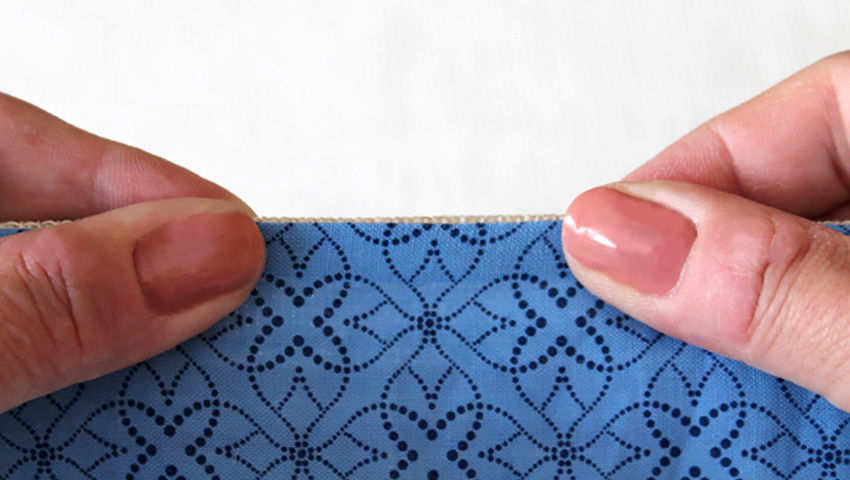 Have you ever read about this term in a book or pattern and wondered what Finger Pressing is? Goodness knows we're not going to stick our fingers under a hot iron and flatten 'em!
Finger Pressing actually refers to using the fingers on your hands to press a seam or fold into shape, making a crease.
Most stitchers use the same method – fold the fabric along the seam or area to be creased, press along the length of the fold with your fingers, like I'm doing in the image above. Sometimes stitchers will use the fingernails on the thumbs to press an even crisper fold.
This is a great way to flatten the edges of smaller projects like ornaments (that's what I'm working on here) or other sewing and quilting projects. You can use finger pressing to press open the seam allowances when piecing fabric for quilt blocks, pressing the seam allowances in the desired direction. You can also use this technique to press a small item when an iron is not available.
Sometimes necessity is the mother of invention…