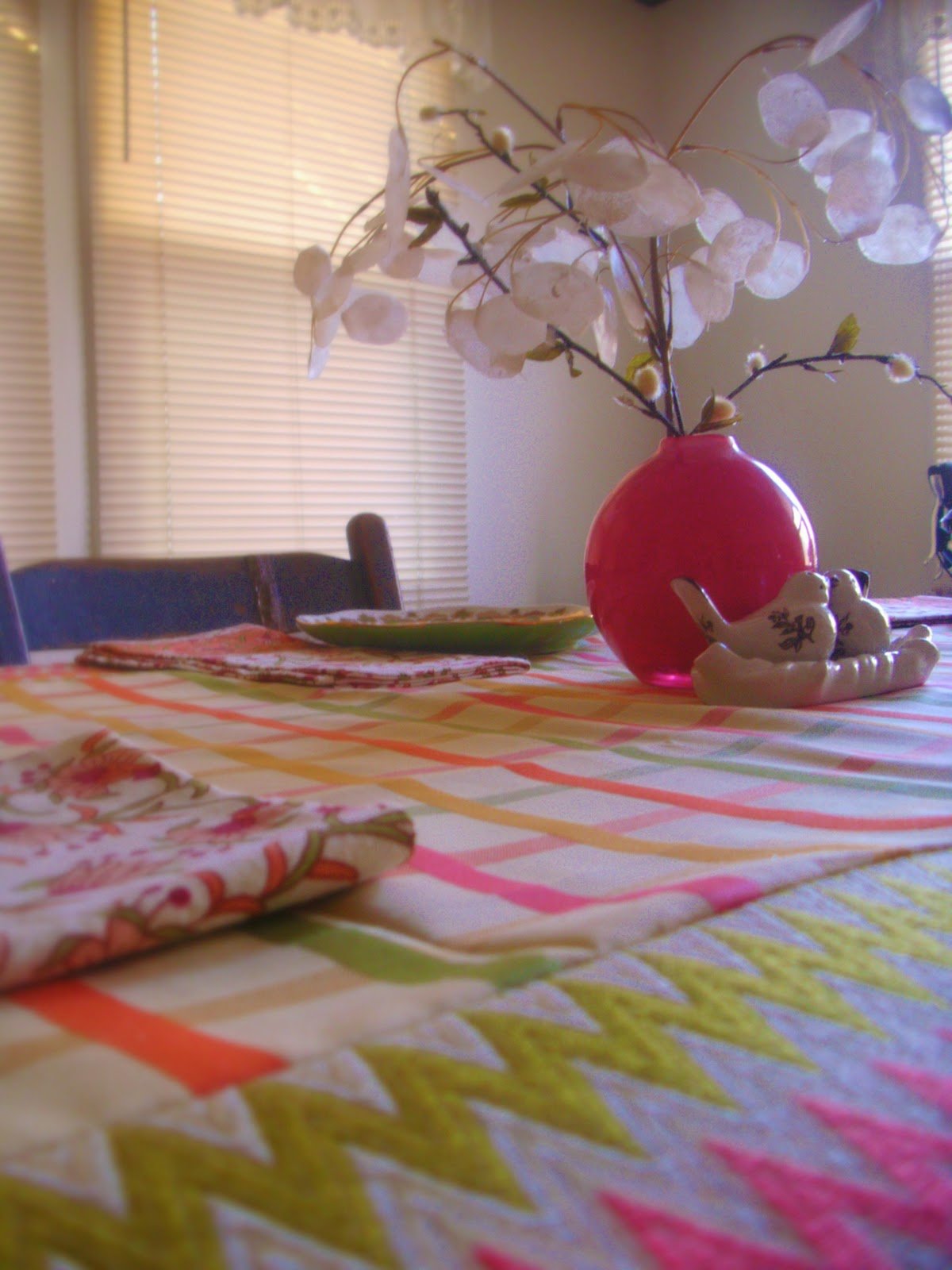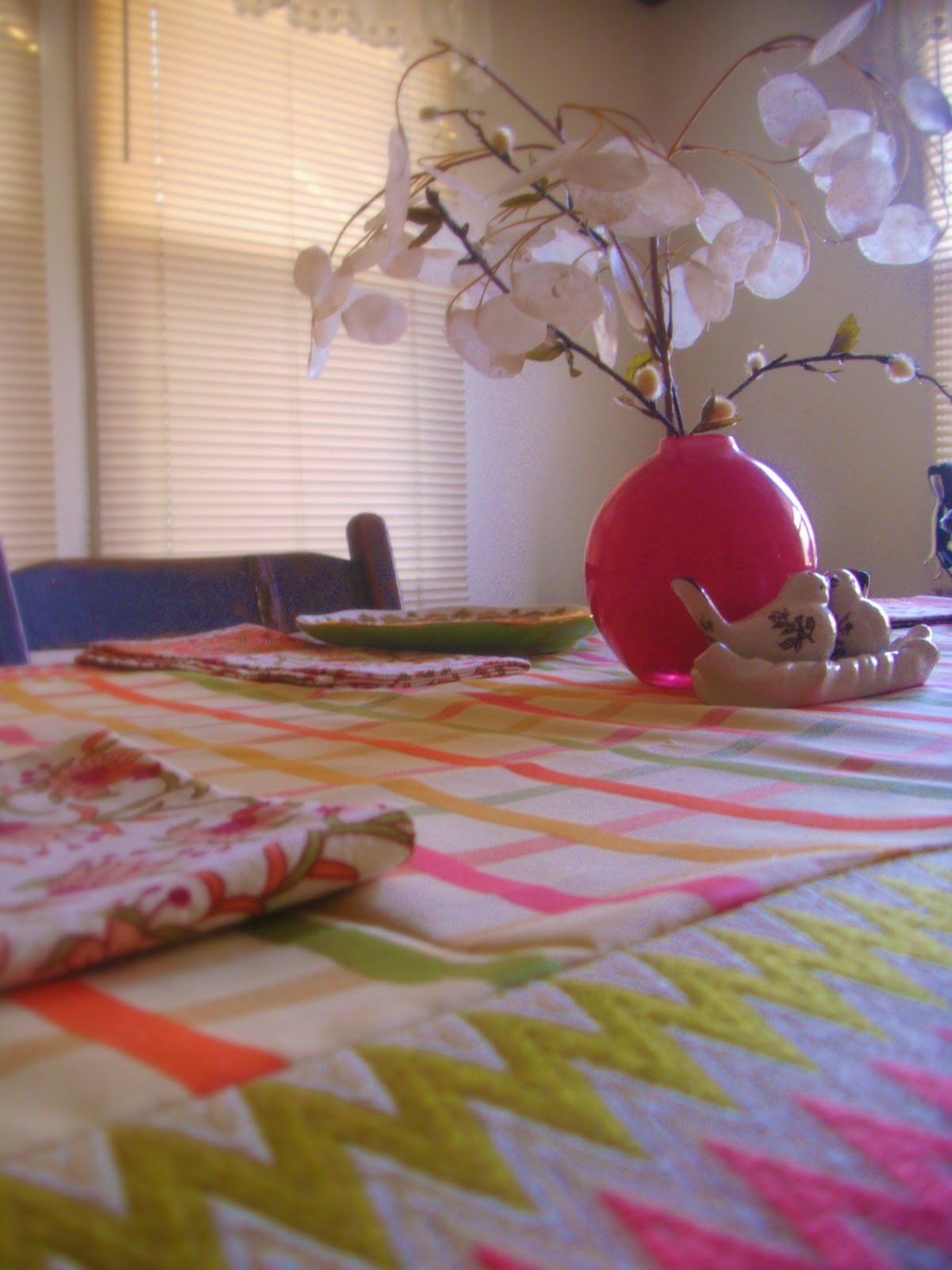 …so I'm a little (actually a lot) embarrassed to show the before picture to you – here I am writing a blog about homemaking, and I have a huge stash of fabric just waiting to be sewn, and this is the sad sad condition my kitchen table finds itself.
(someone please tell me their kitchen table looks worse than mine….)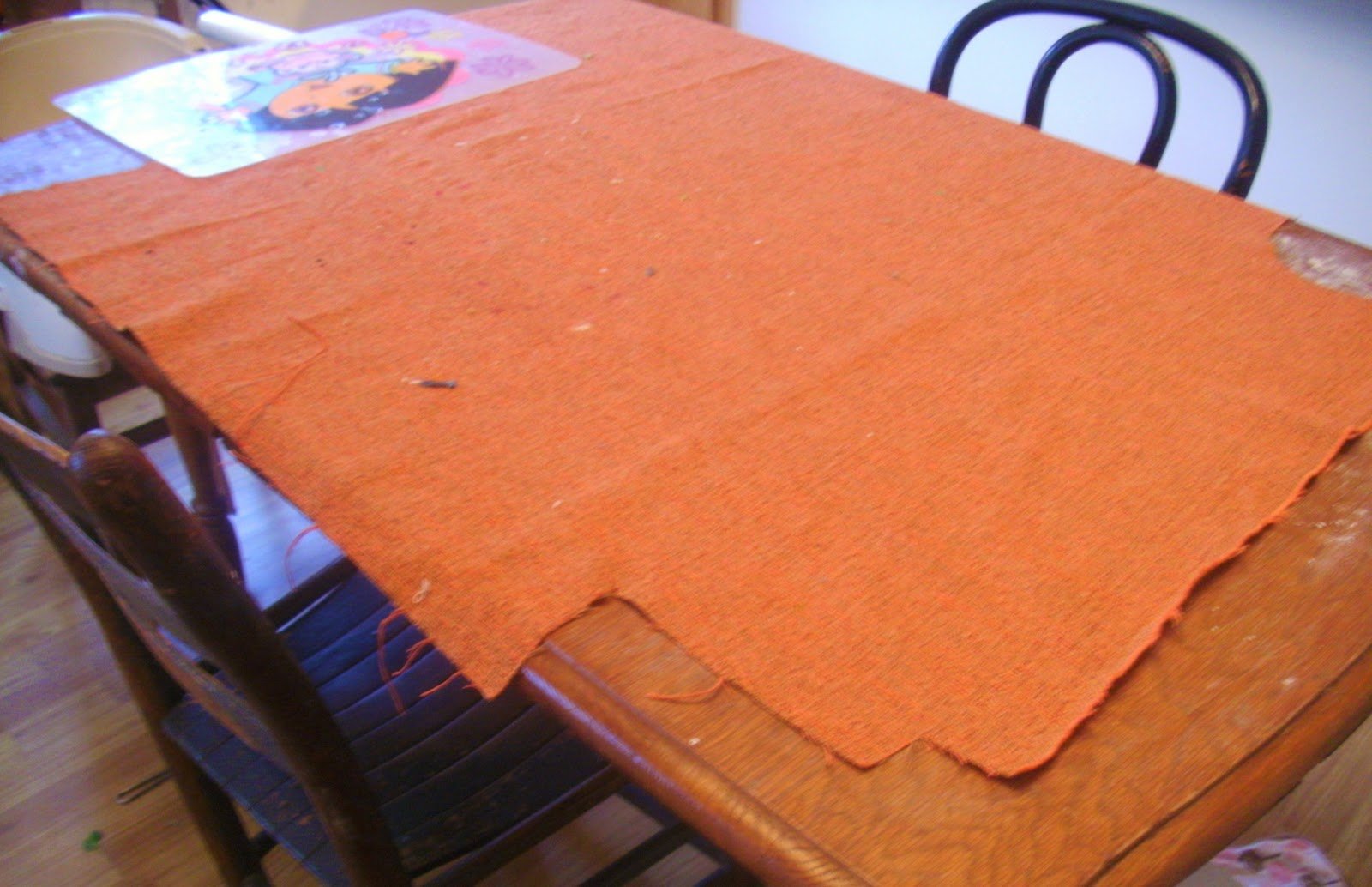 A half piece of torn fabric tossed over the top.
Really?  I know I can do better than that.
Here's the thing – tablecloths are kind of boring to make(could also be translated easy!)…just a big rectangle.  BUT they do have a big impact, and obviously I NEED one.
(sidenote- this tablecloth turned out to be not boring at all to make…and it was a little more complicated than I thought it would be 🙂
So I went to my fav source of inspiration – Anthropologie.
I found this little beauty.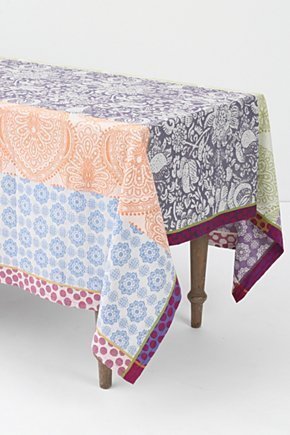 Now mine ended up looking nothing like that – but I did piece it in a similar way.
Here's how it turned out: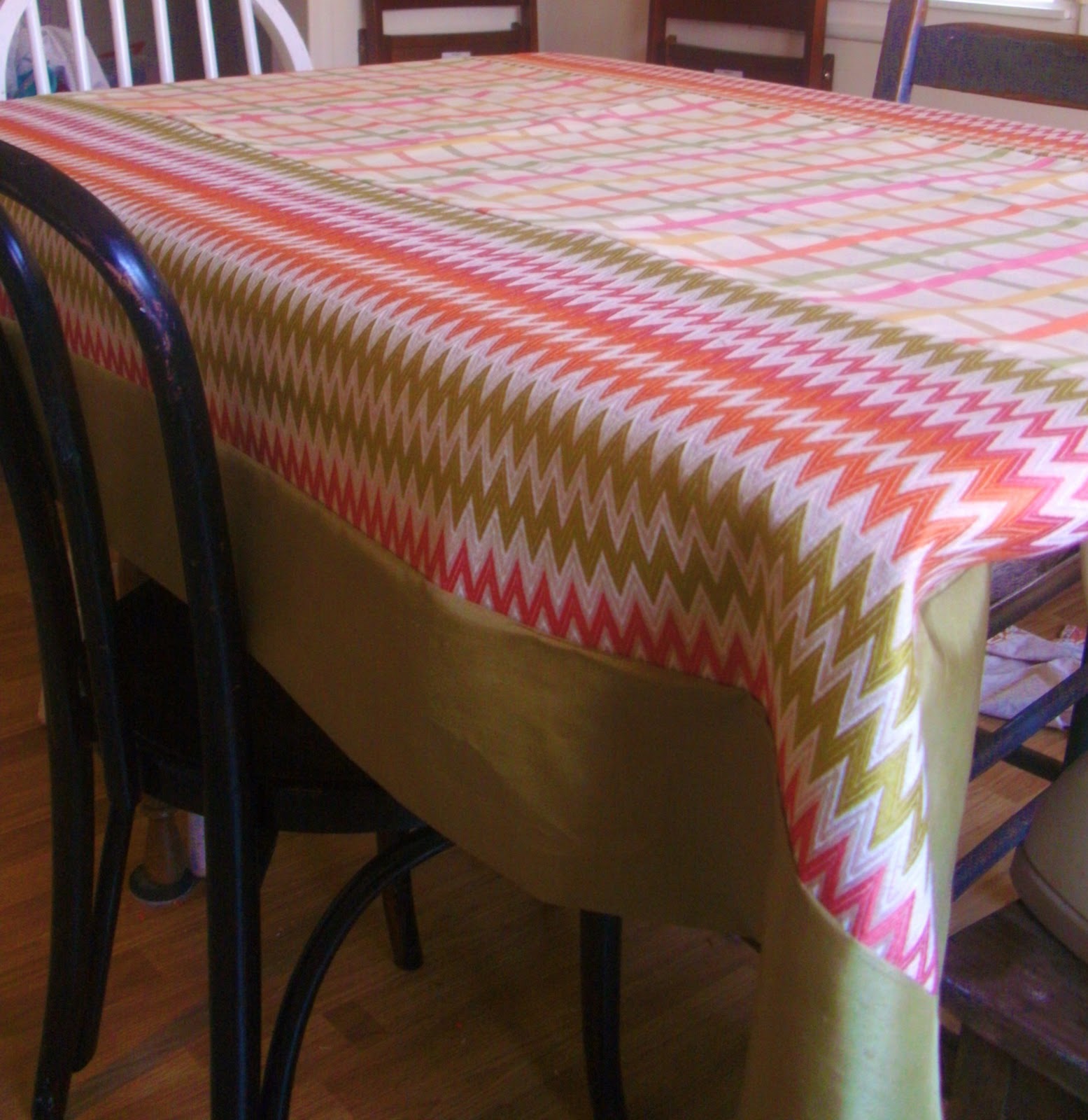 What?  you think that looks much better?  Well, you must have good taste.
Oh – and you would like to make one for your kitchen table?
Well, you're in luck – here's the Tutorial!
I started by drawing this sketch with all the measurements for my table.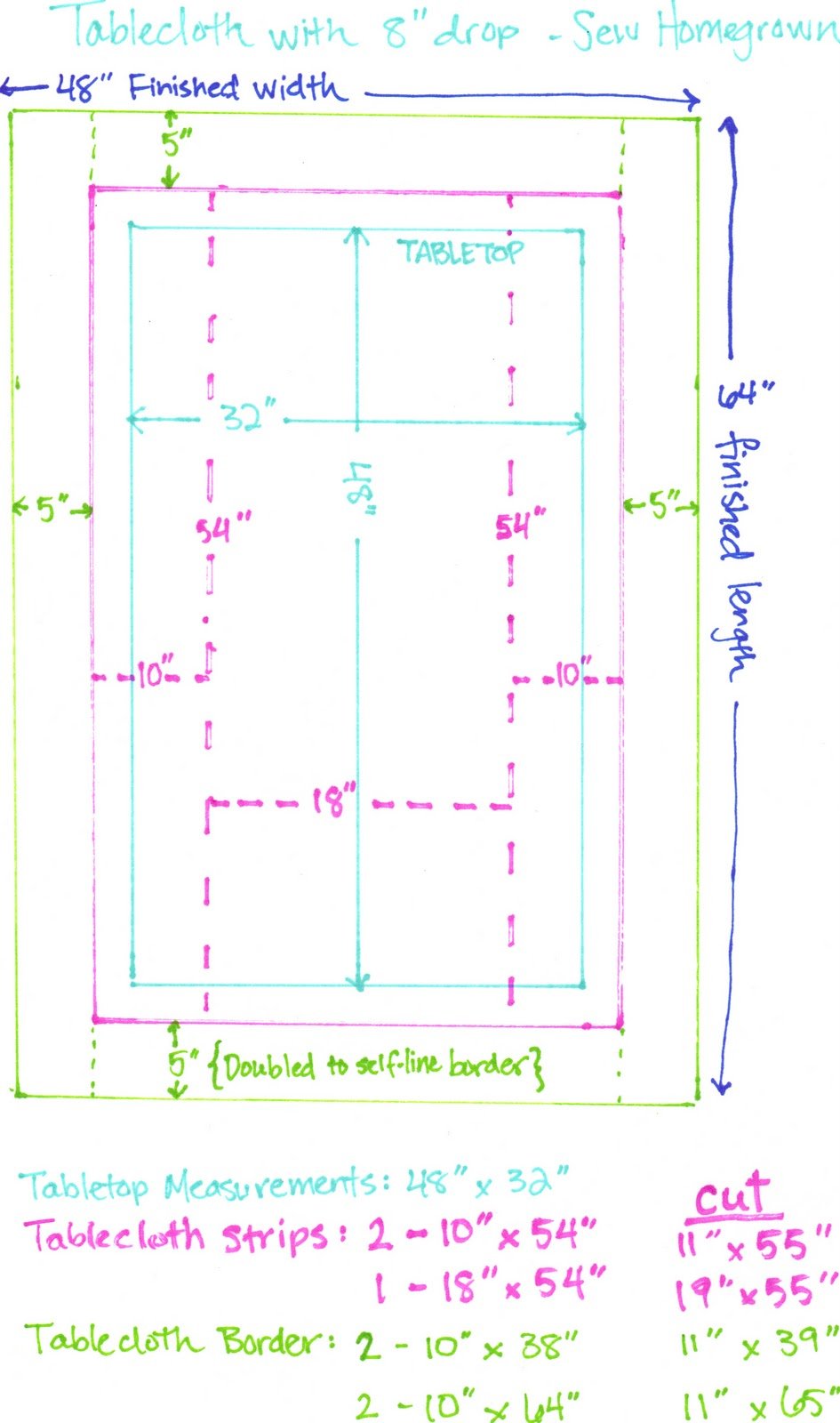 Once you have made your measurements, you will need to figure out how much fabric you need.  I used home decor fabric so it was 54″-60″ wide.  That is really nice when you are making something so large.  But if you want to use cotton, just piece it.
I used
1/2 yard of the "plaid"
2/3 yard of the zig zag
2 yards of the green
you will also need:
water soluble pen
yard stick
sewing machine and thread
iron
scissors
YAY!  Makes me happy every time I look at it!
Hope you have a great weekend!
Check back soon because coming up next is a fun Valentine's Linky Party – my first!
-jessica