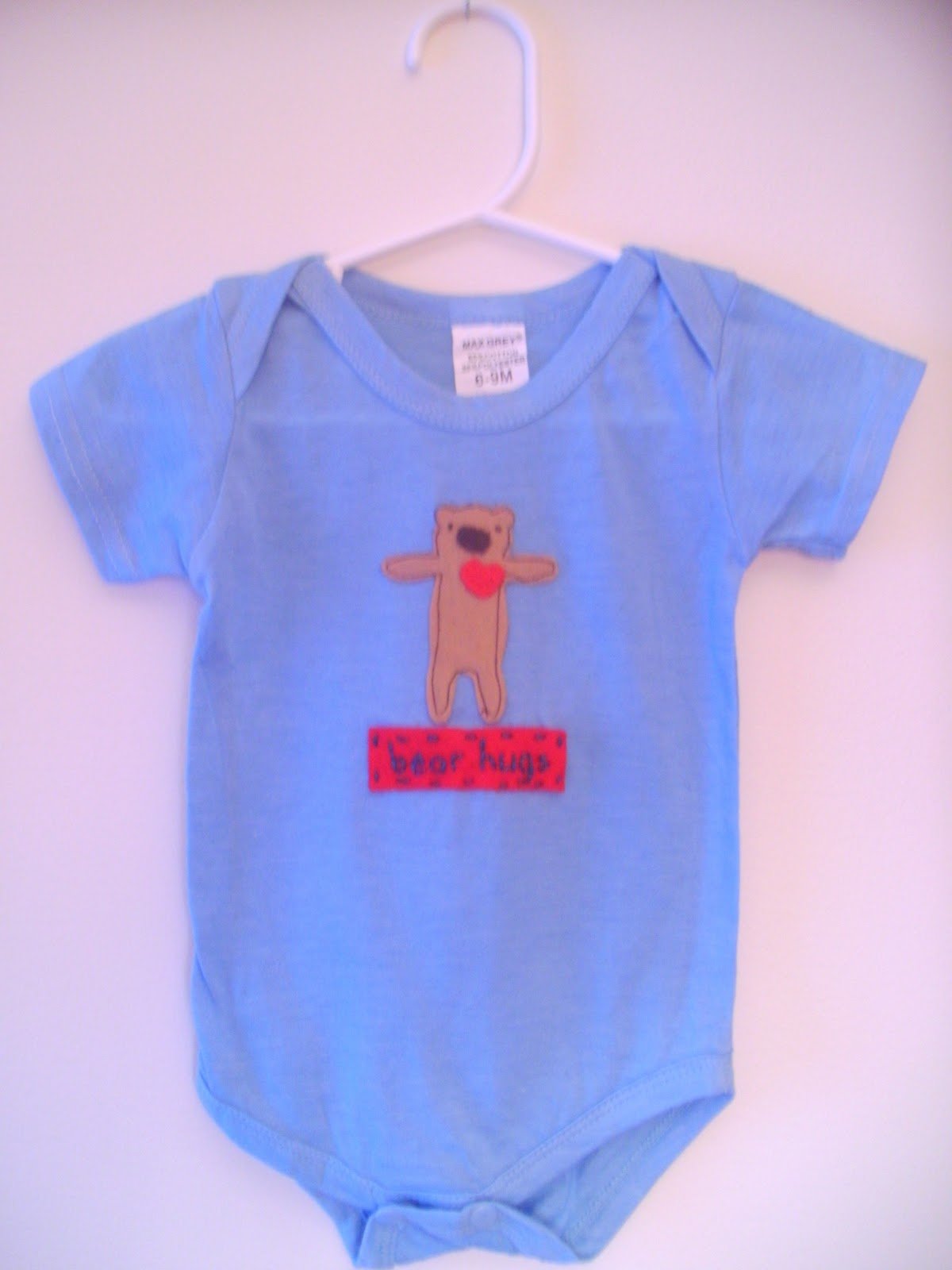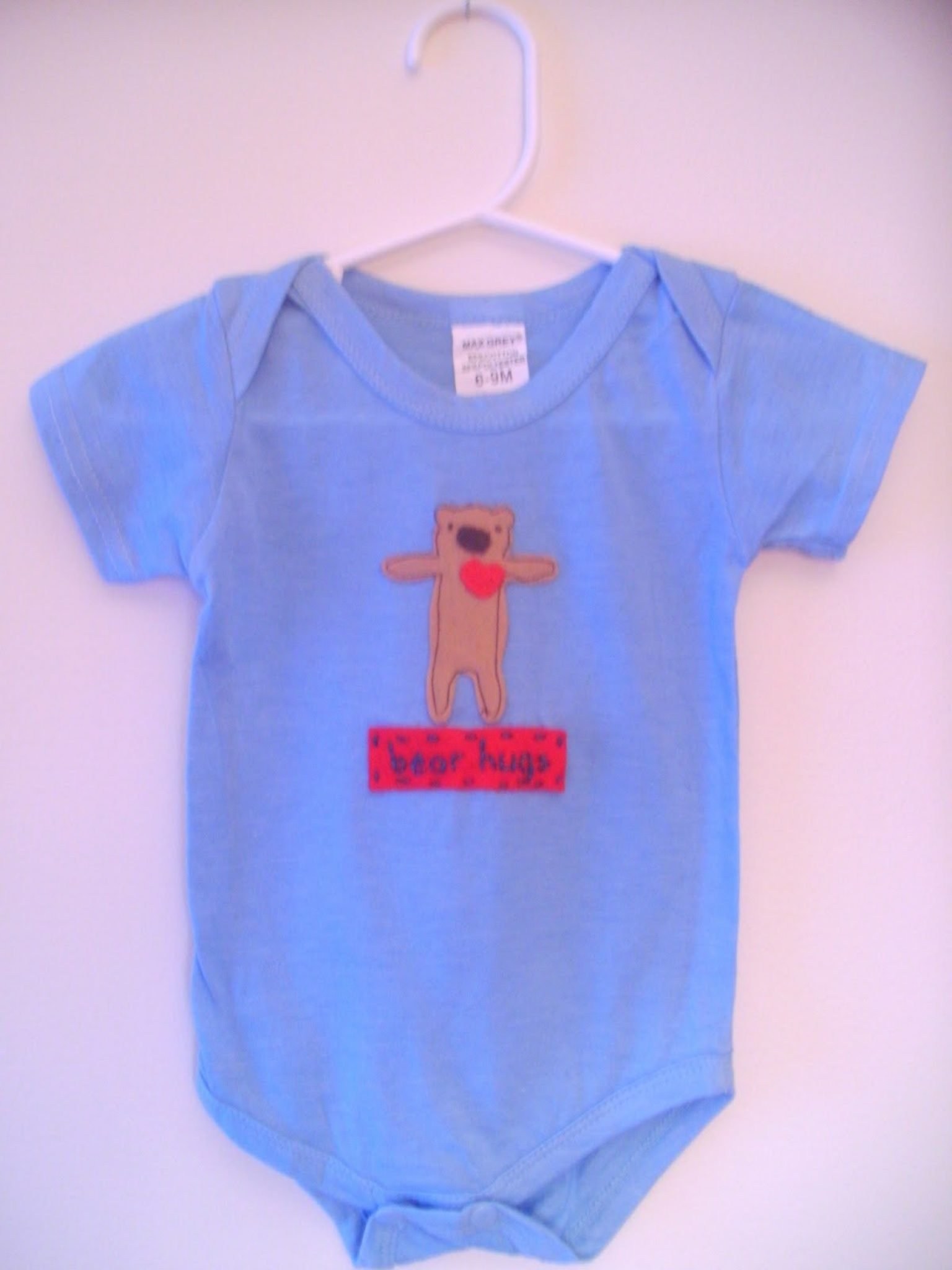 Hey there!  I know I neglect the boy department a lot on this blog.  Sorry about that – but a friend of mine just had a little boy, and I decided to make this little valentine onesie for him (L this is for little A :).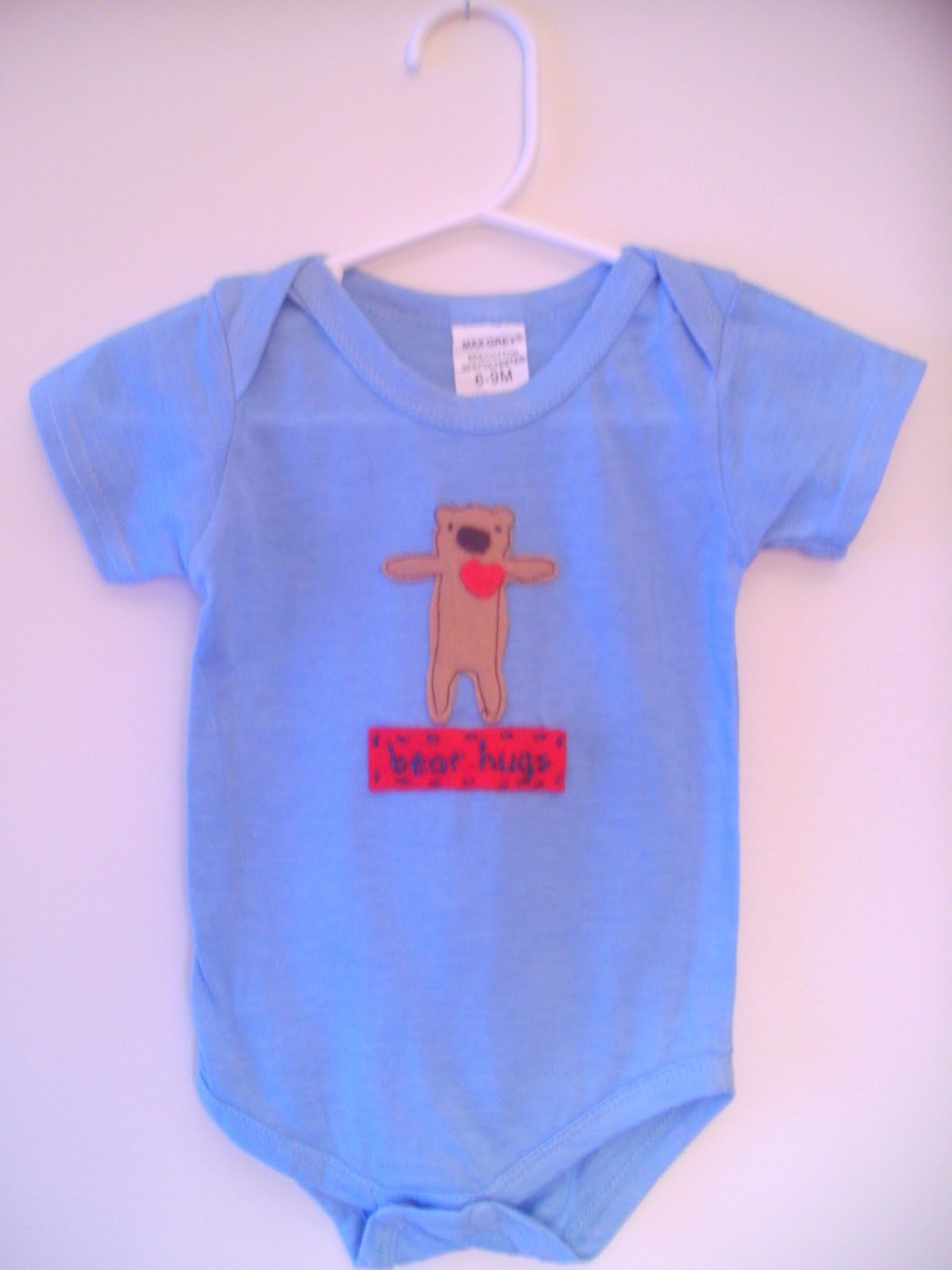 Perhaps I can make a few more things for him and increase the number of "boy-themed" projects. This onesie was inspired by one at Janie and Jack – but it's pretty different so I didn't feel a need to share that pic.
Here's what you'll need to make this little onesie:
onesie
brown felt (light and dark)
red felt
embroidery floss
sewing machine and brown thread
scissors
water soluble pen
needle
the bear pattern ( download here or draw your own)
Step 2:  Thread a needle with brown embroidery floss.  Hand stitch the eyes (just make little knots) and the nose onto the bear.  Switch to red embroidery floss and hand stitch the heart onto the bear.

Step 4:  Cut a small rectangle out of the red felt.  Write "bear hugs" on it using the water soluble pen.  Embroider over your letters.

Step 5:  Pin the rectangle to the onesie under the bear.  Hand stitch it on – using the same floss that you used for the "bear hugs" text.
That's it!  Give your little man a big bear hug!
NOW – the winner of the "Kick up your heels" apron did not contact me within the allotted time so a new winner has been picked via random.org
****The new winner of the apron is….
LeFebvre Momma
Congratulations!  You have 5 days to contact me (use the "contact me" form on the right sidebar) and send me your information.  Hope everyone had a great weekend!
jessica