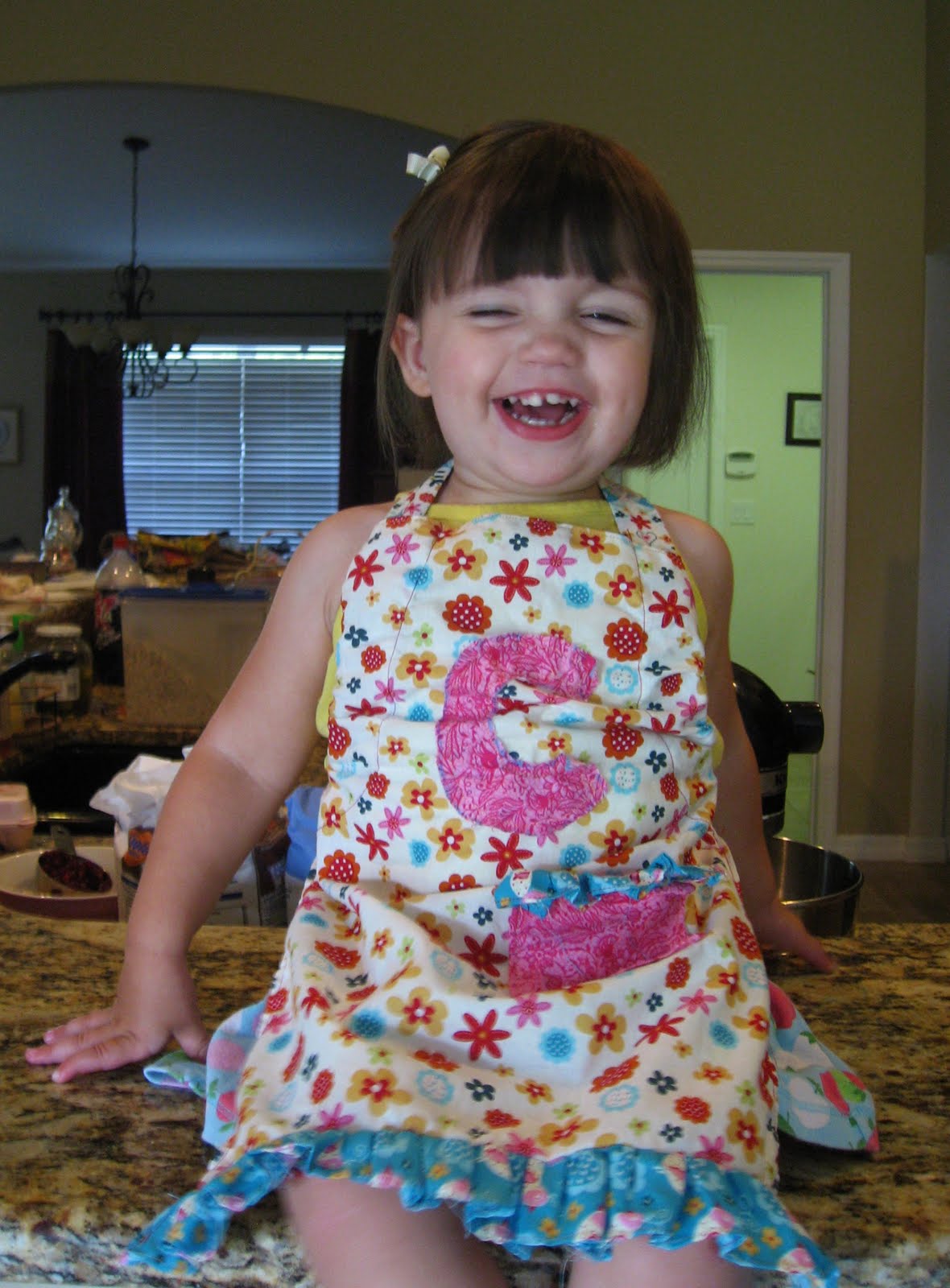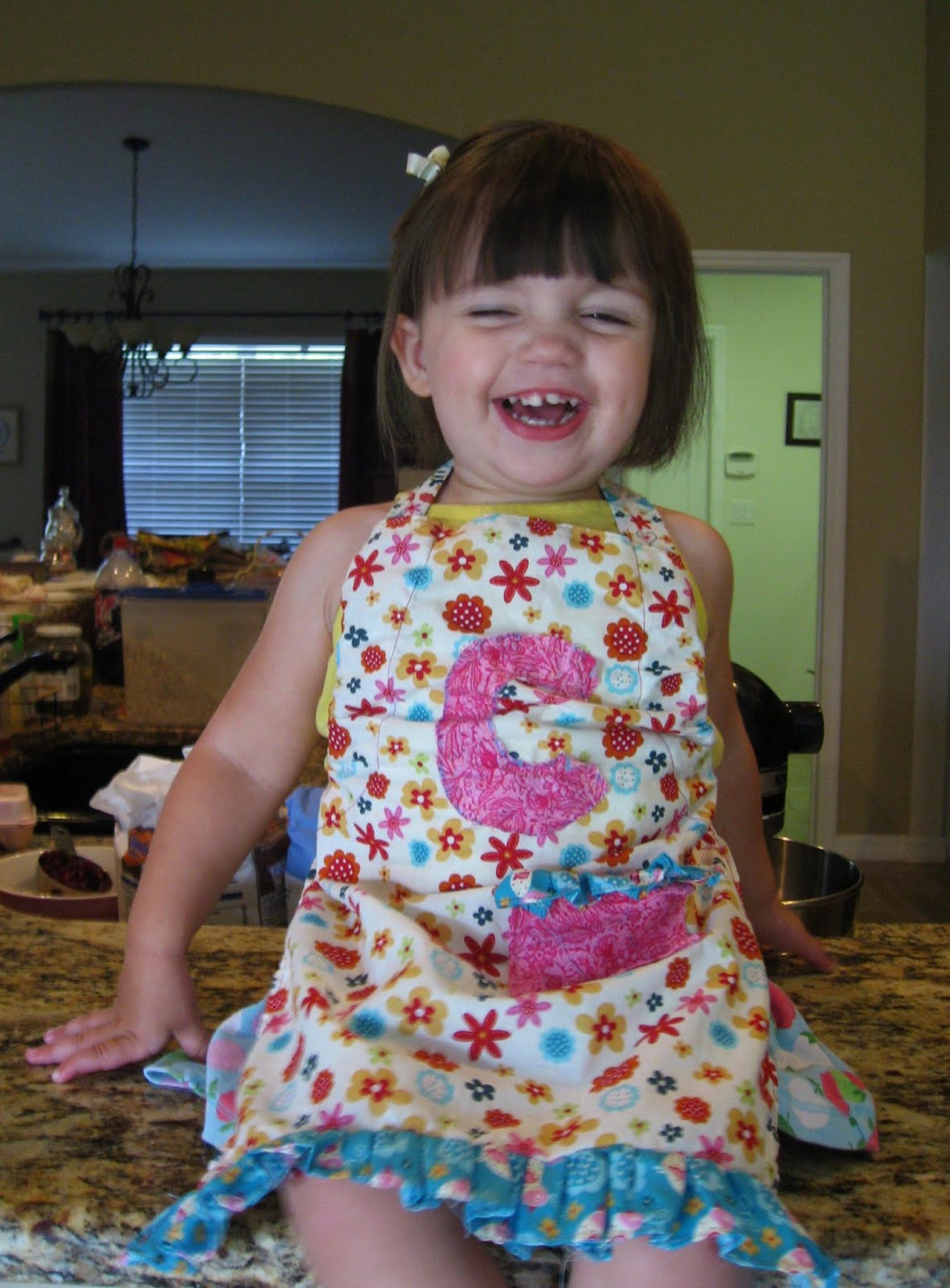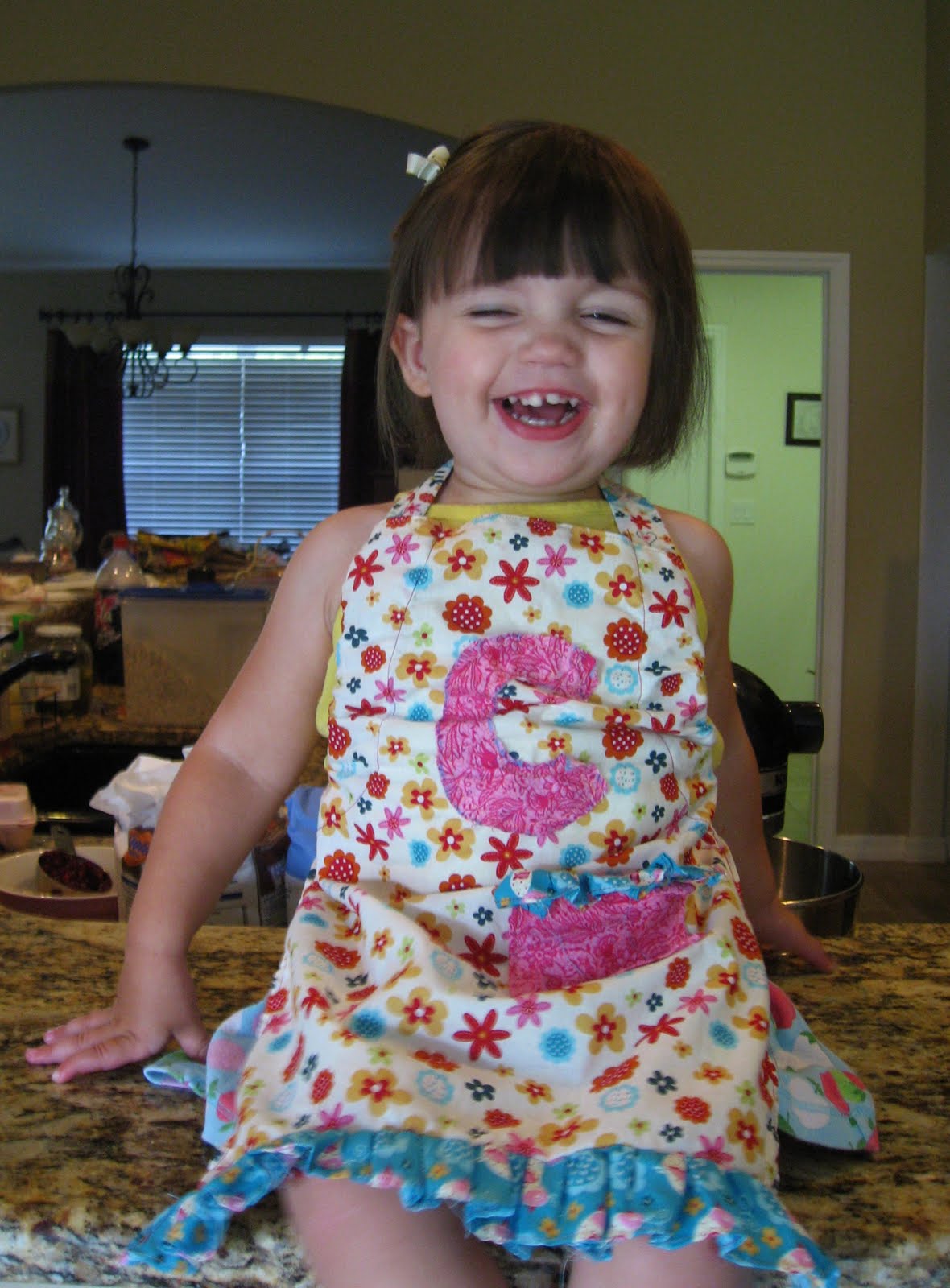 This week we have made coordinating aprons for Charlotte, my mother-in-law, and myself.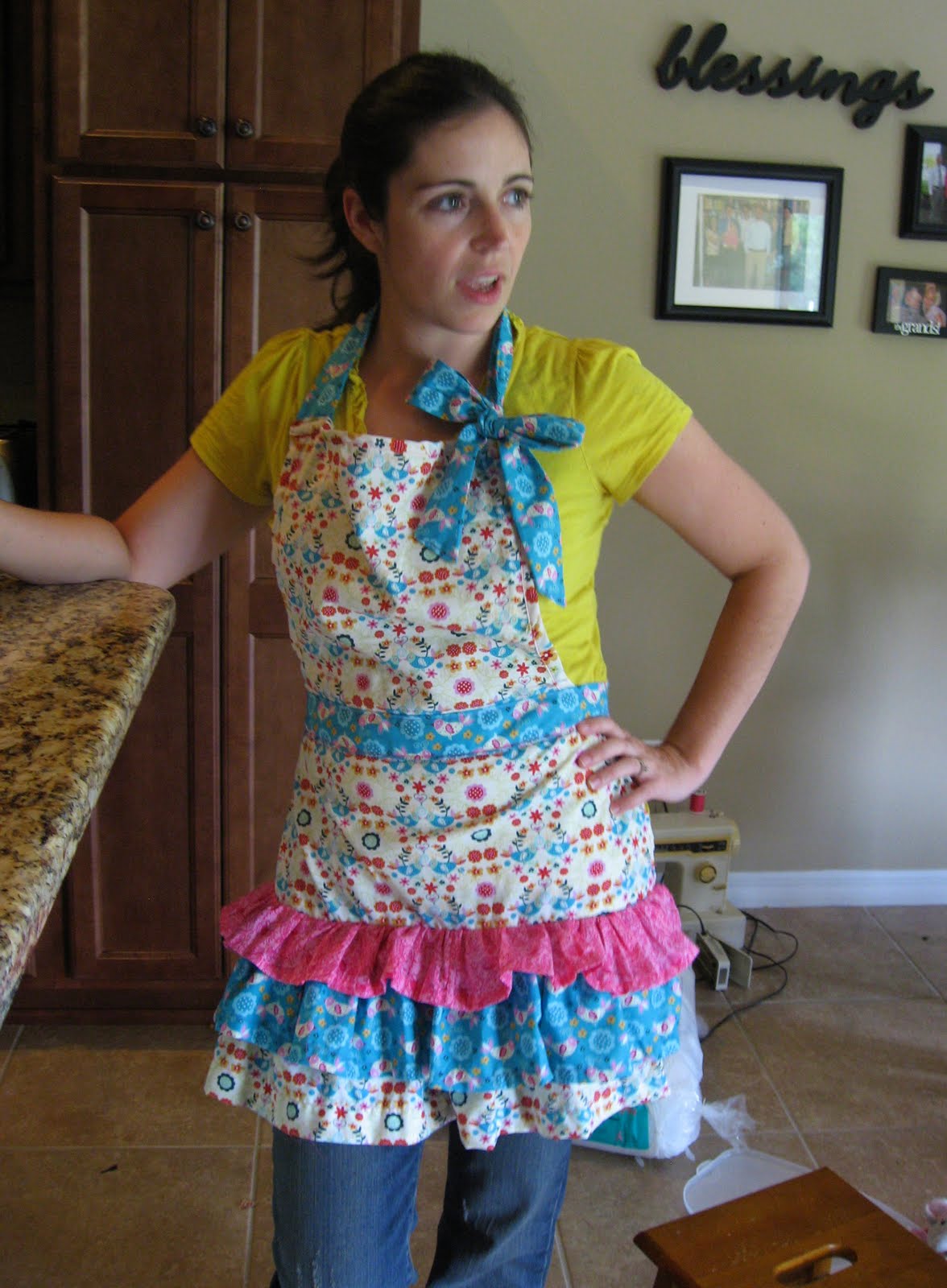 Donning our new aprons we set out to make my mother-in-law's favorite cookies- Oatmeal Craisin.
So yummy (…and kind of healthy…they have oatmeal in them….does that count?).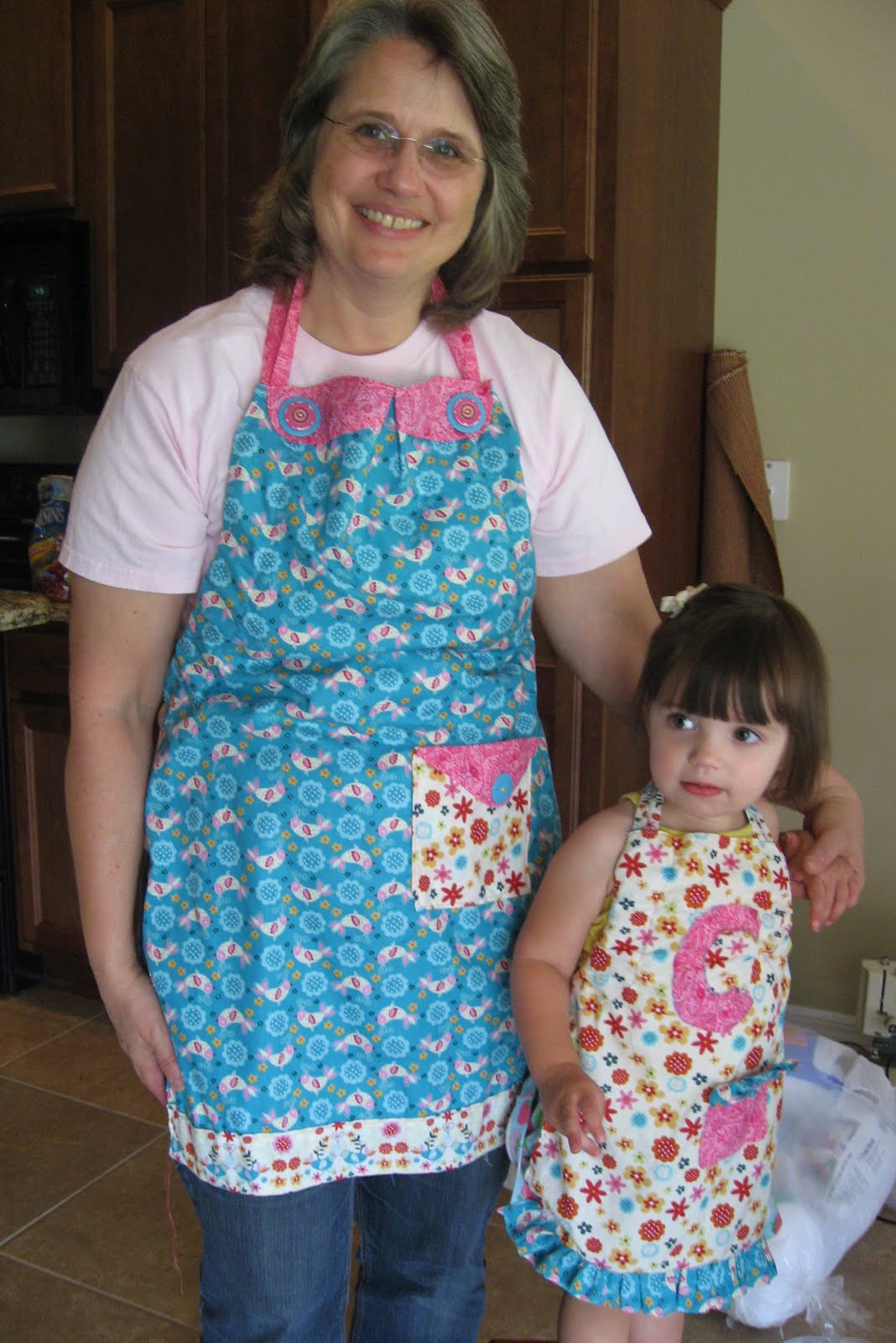 This is a great cookie dough to make and have on hand because it freezes really well. I generated a recipe card for you to download or print with this cookie recipe on it -you can make your own recipe cards at this adorable site. This is the step-by-step…although I will admit the pics are more of Charlotte than cookie making……here we go 🙂
Step 1:  Mix the sugar and shortening.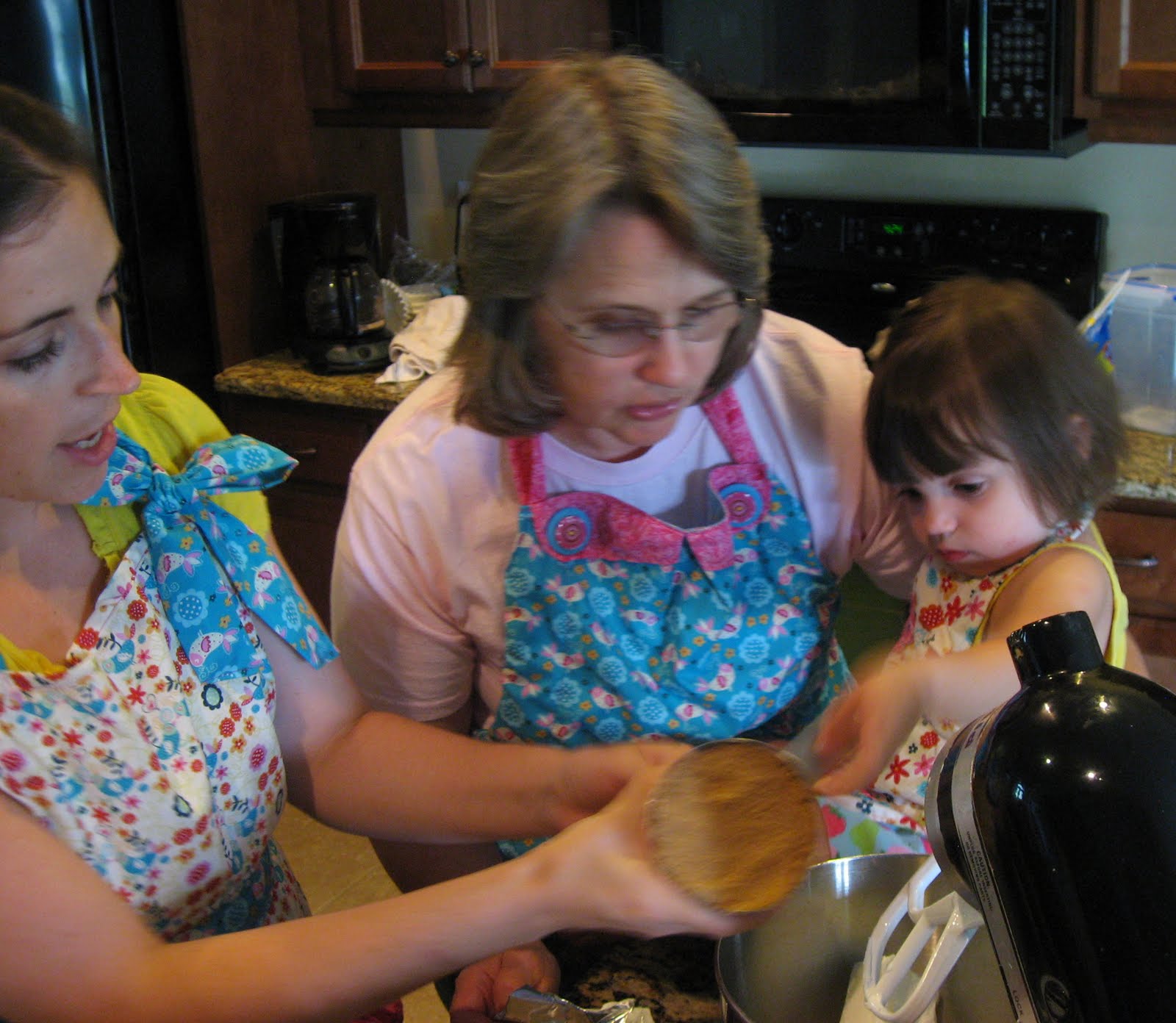 Step 2:  Add the eggs.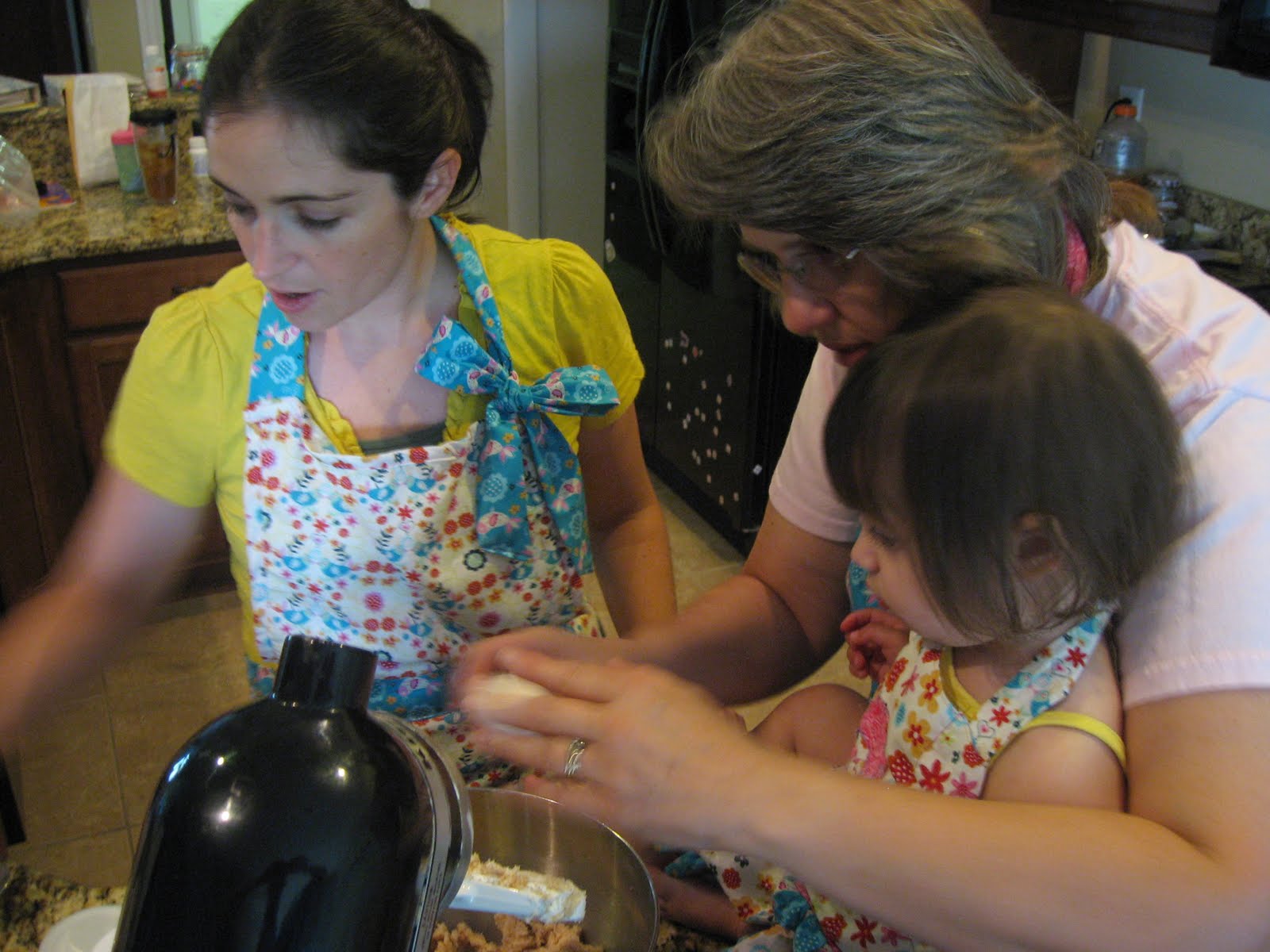 Step 3: Sift the dry ingredients. (bonus sifting tip:  Instead of using a sifter, use a whisk – it gets out all the lumps just as well)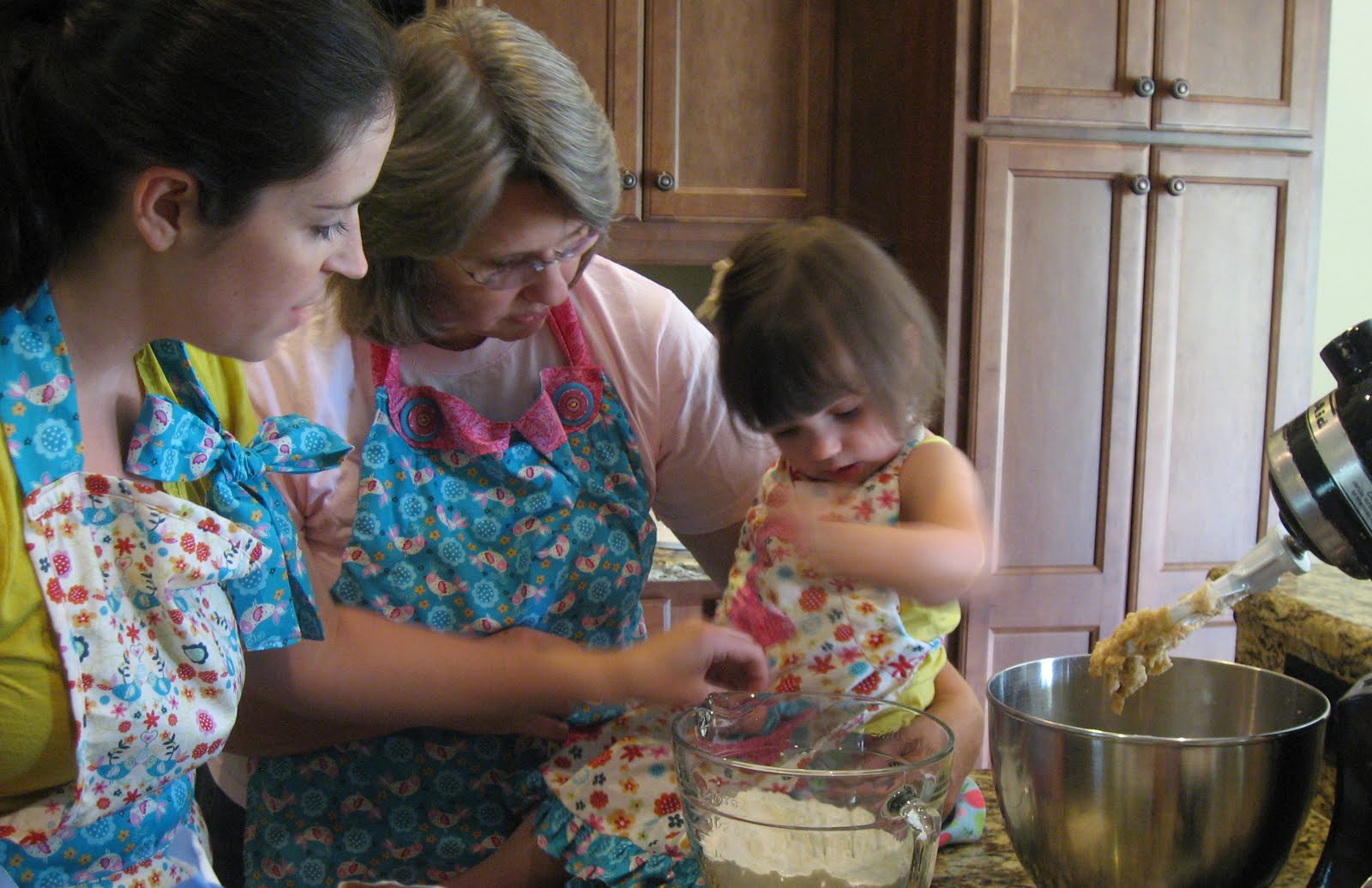 Step 4:  Mix in the vanilla.
Step 5:  Add the coconut, craisins, and oatmeal and stir.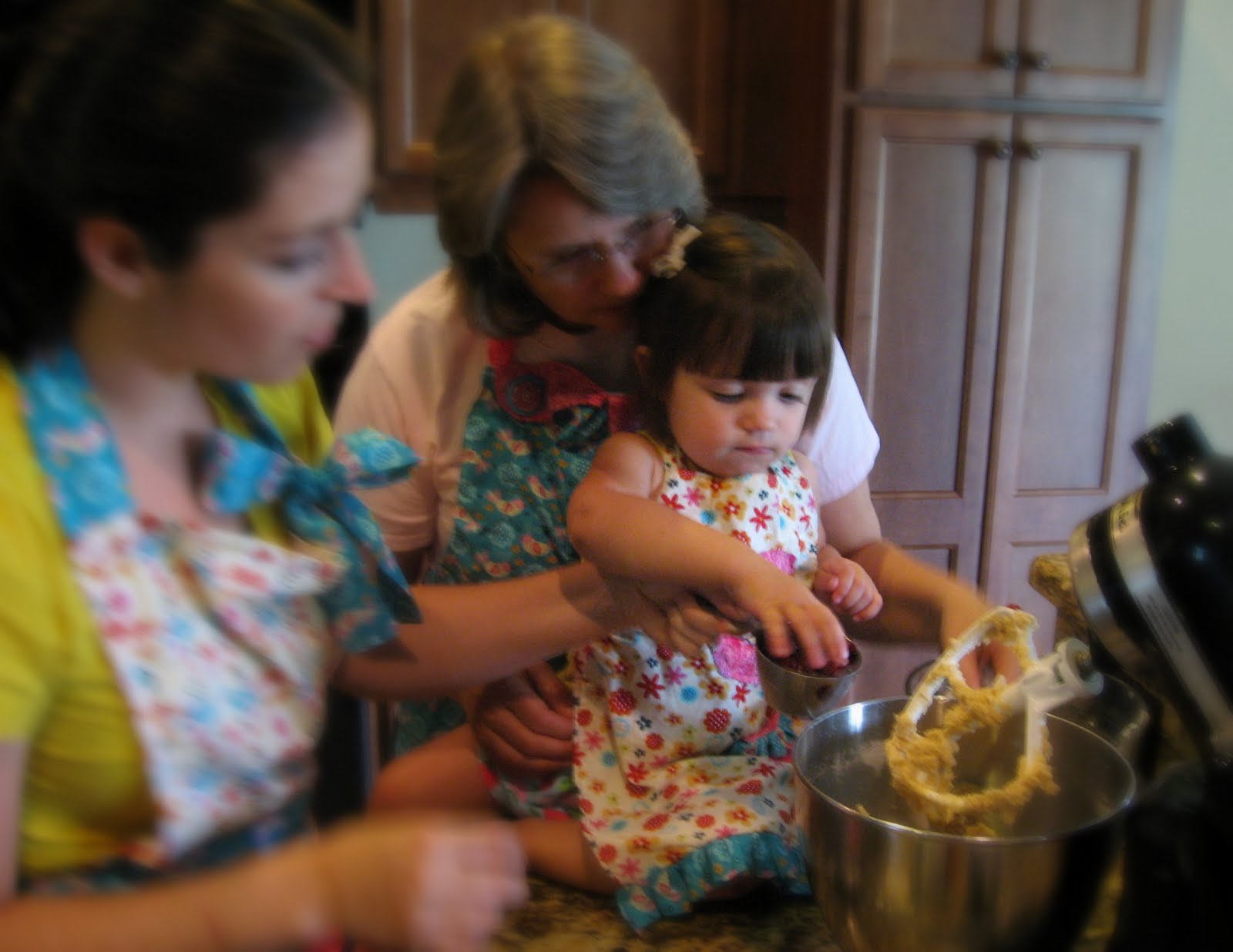 Step 6:  Roll the dough into balls.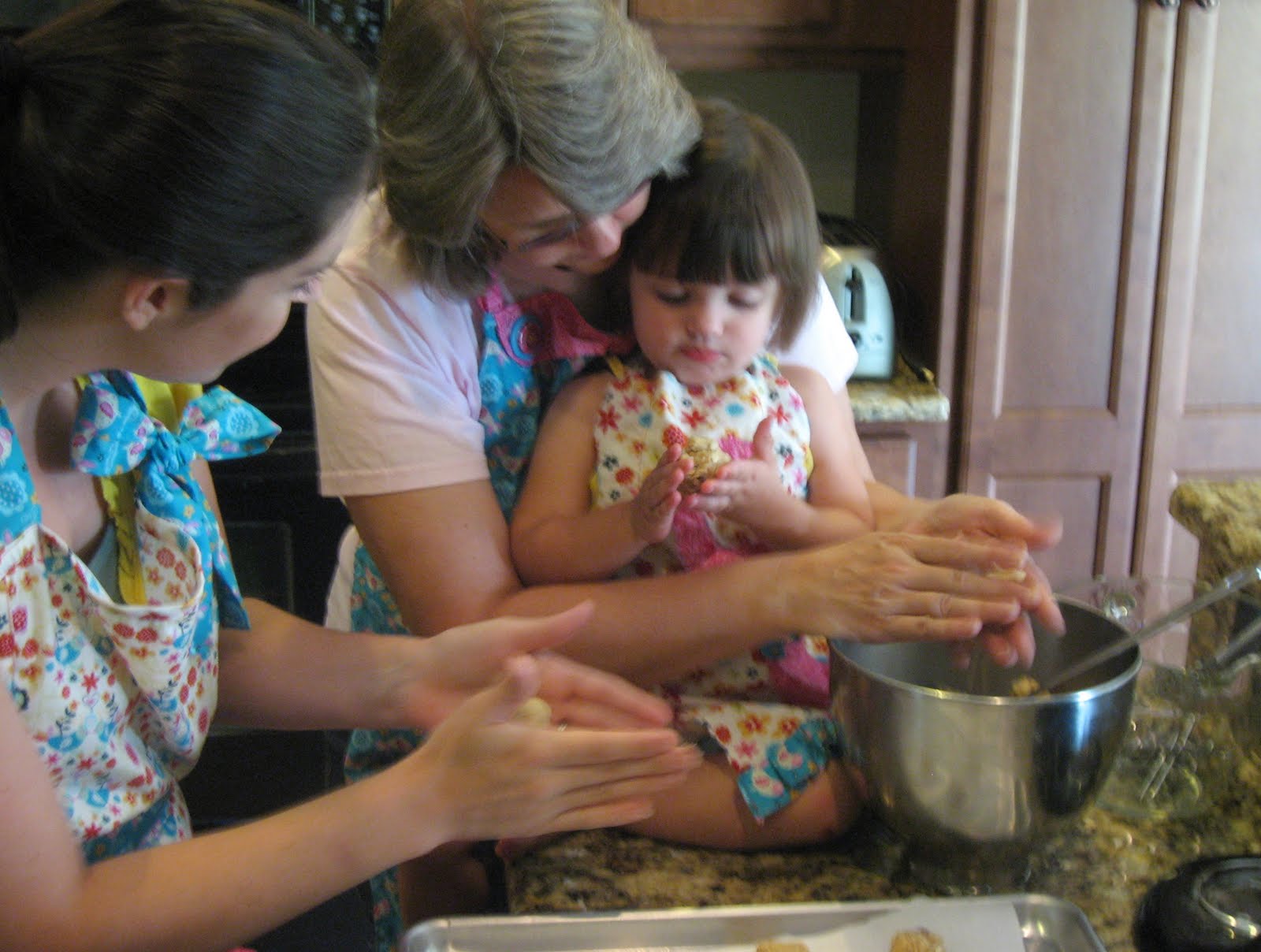 Step 7:  Put some granulated sugar in a bowl.  Wet the bottom of a glass, dip it into the sugar.  Press the cookies flat with the sugared glass.  It makes them nice and sparkly.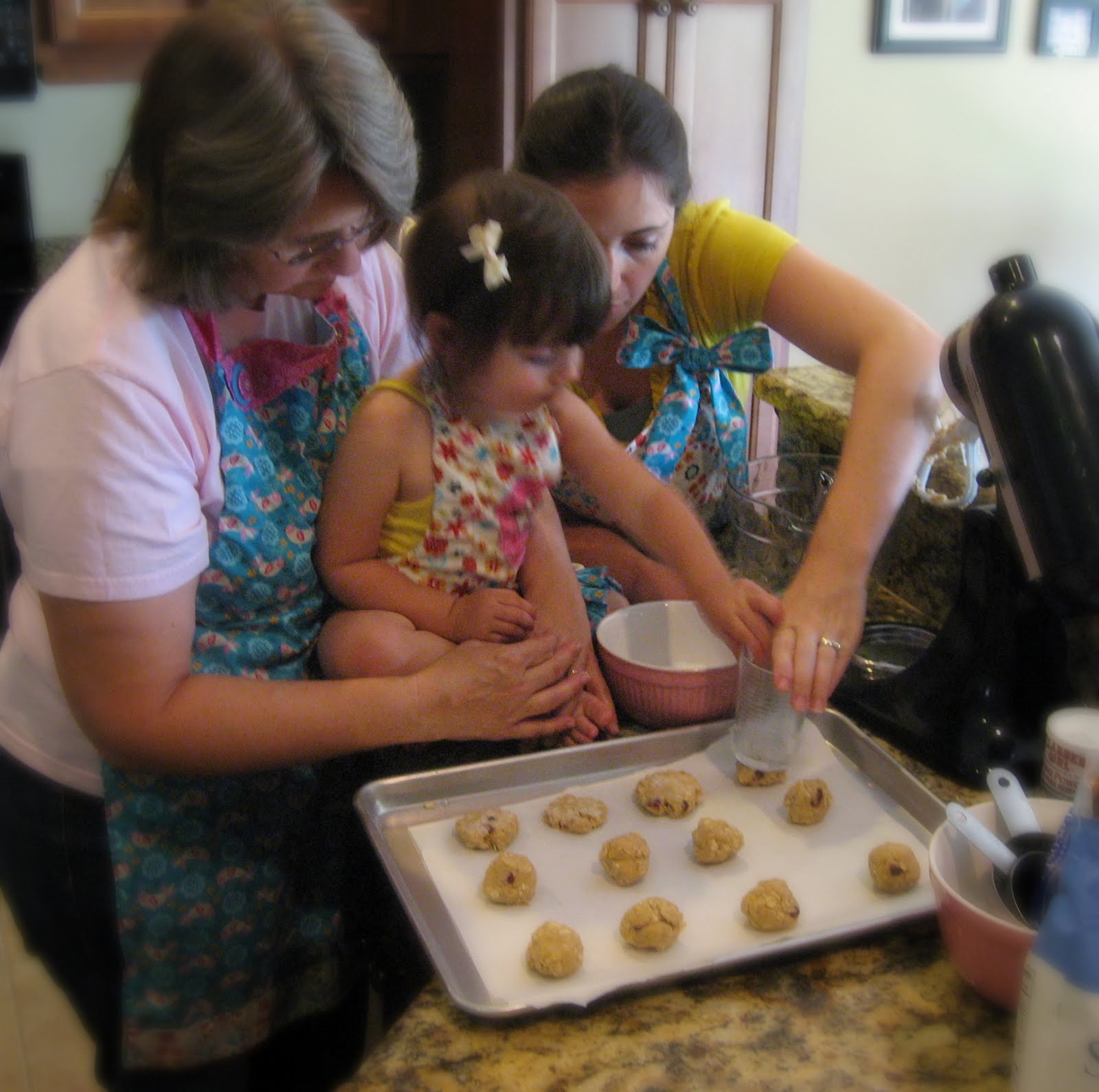 Step 8: Bake in the oven for 10-12 minutes.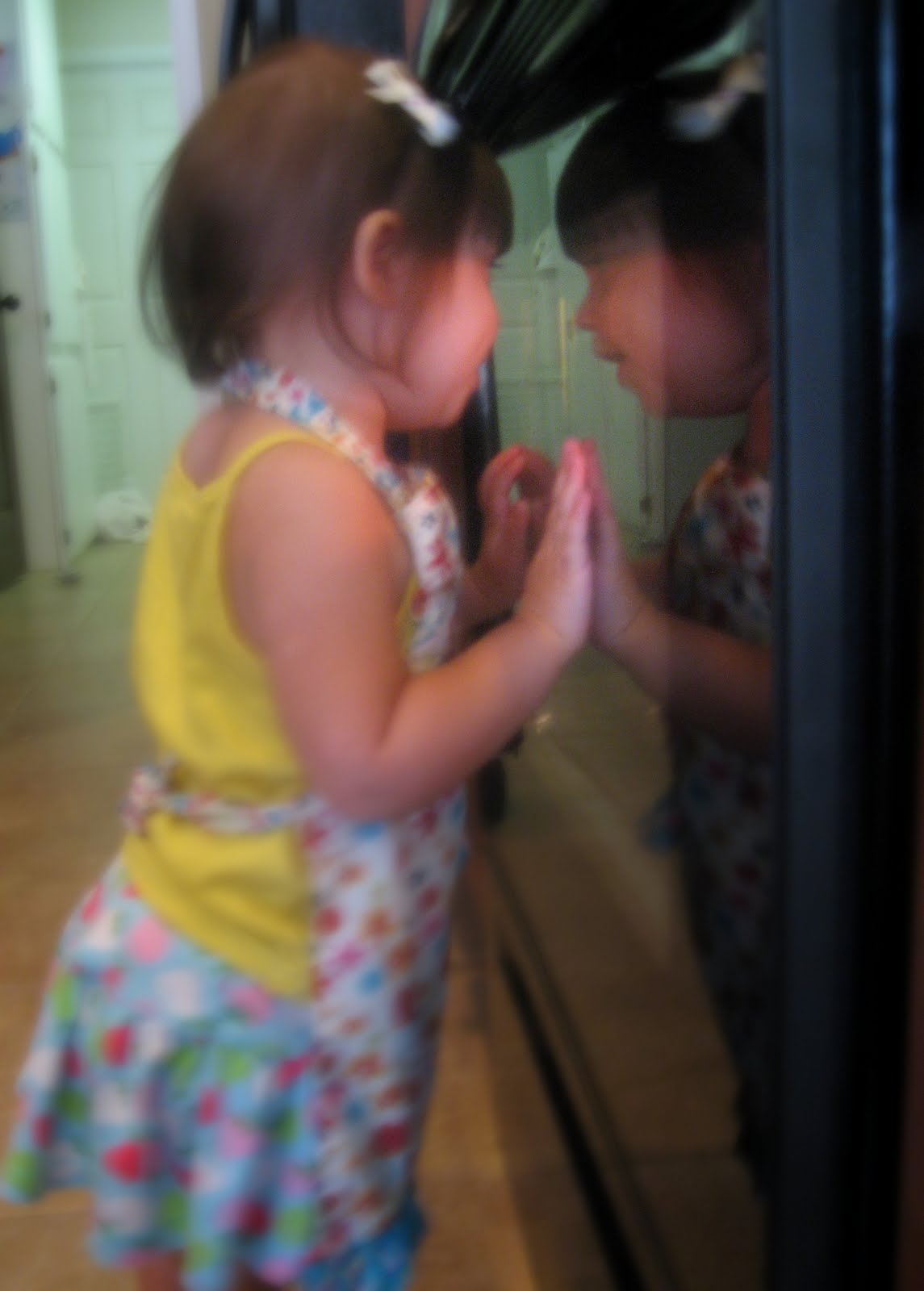 Enjoy with a nice cold glass of milk!