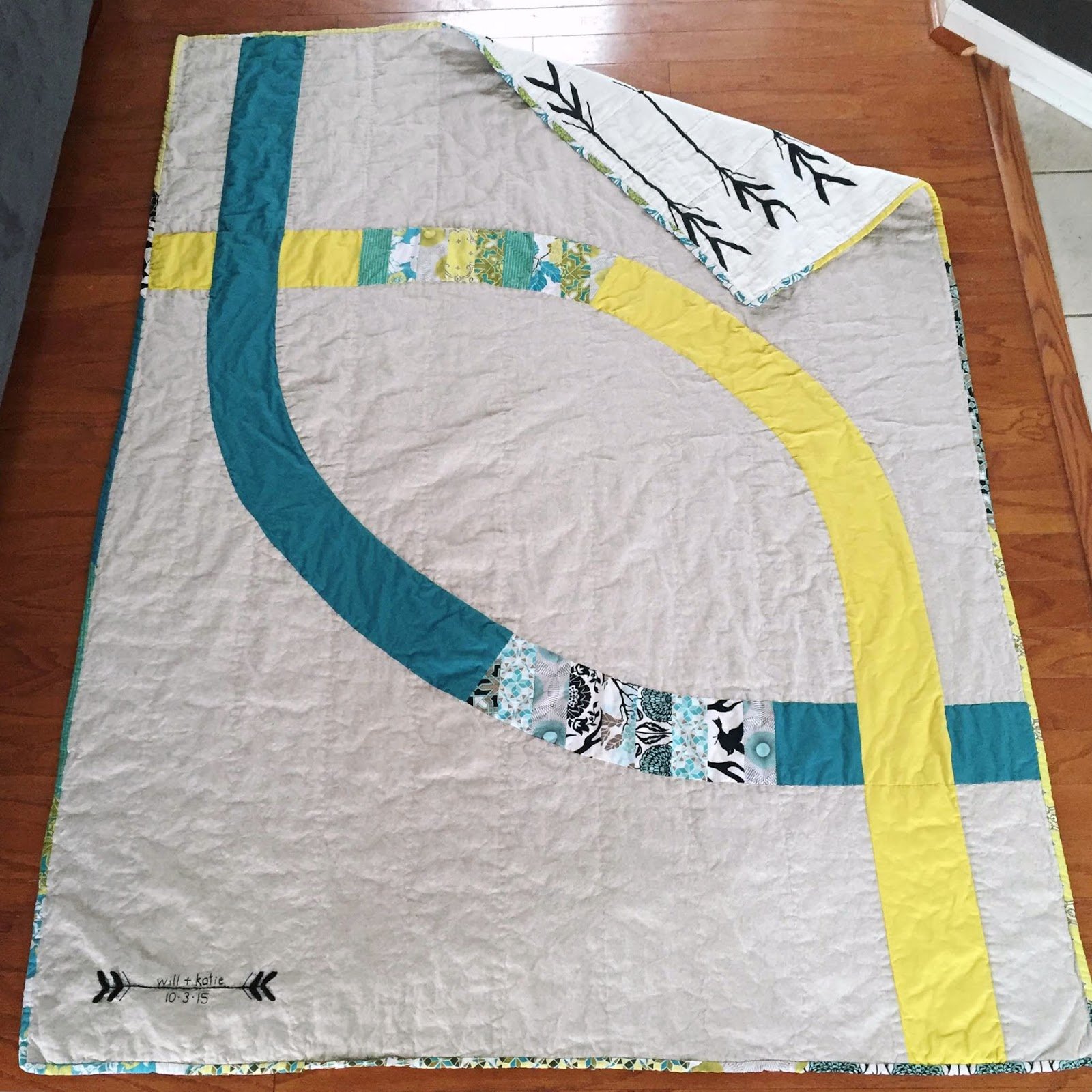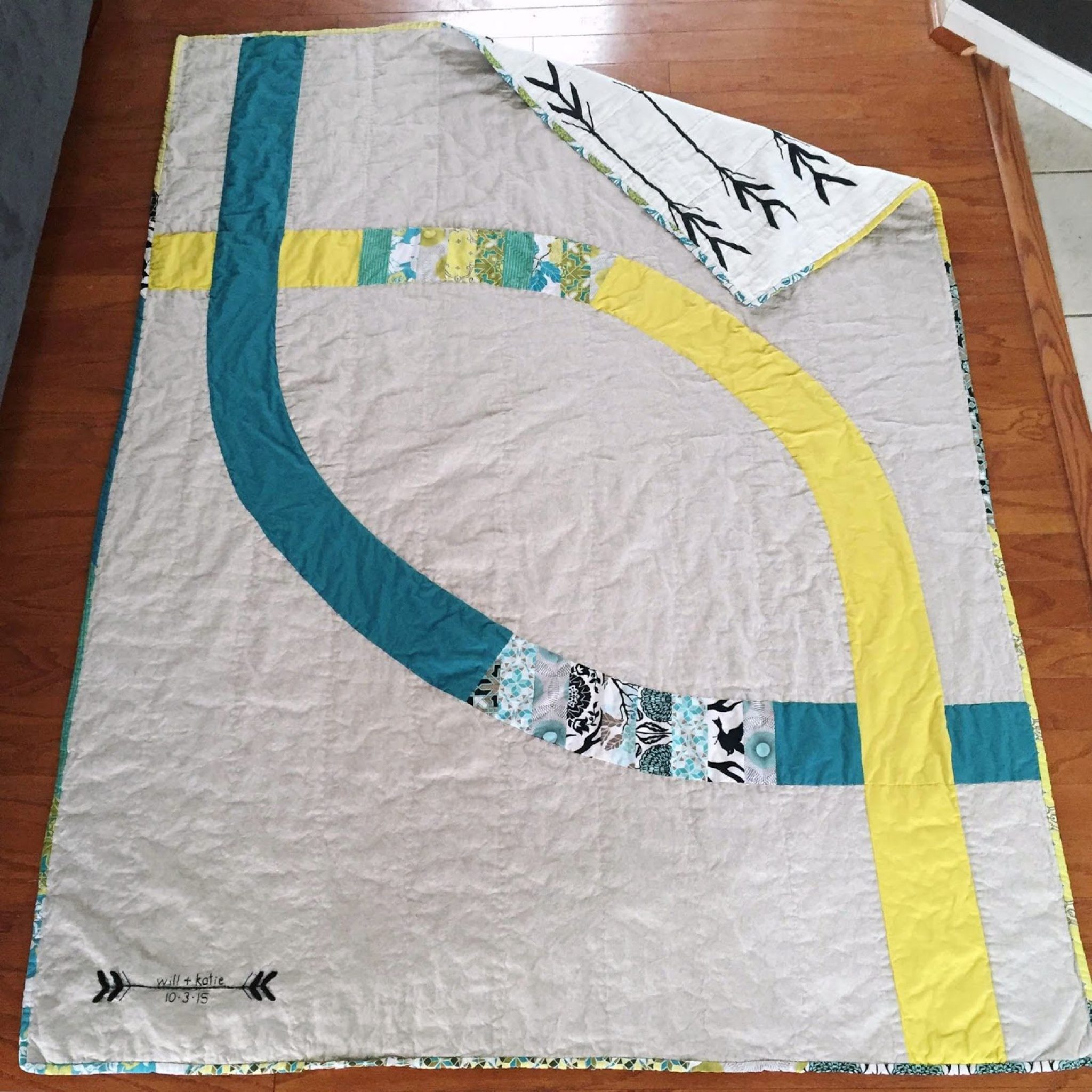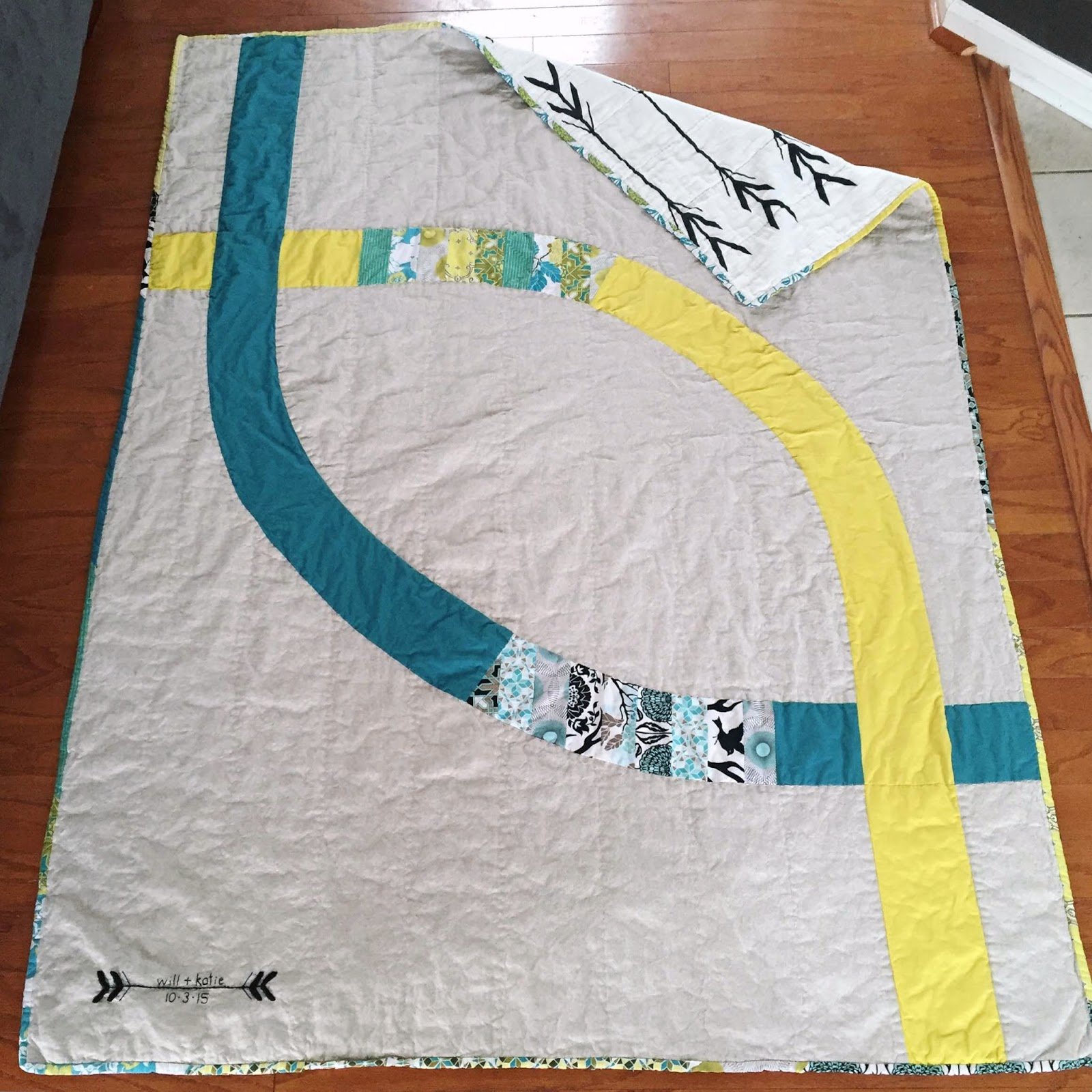 Last year two of our dear friends got married. The bride has modern taste, but also loves the country.  She's an architect, so I knew she would appreciate something structural. I found the inspiration for this quilt on Pinterest,
but it was very small (about 9″x9″ I think). So I created my own design on a much larger scale.  I imagined zooming in on a Double Wedding Ring and cropping it so that you only see two of the rings linked together.
Does that make sense?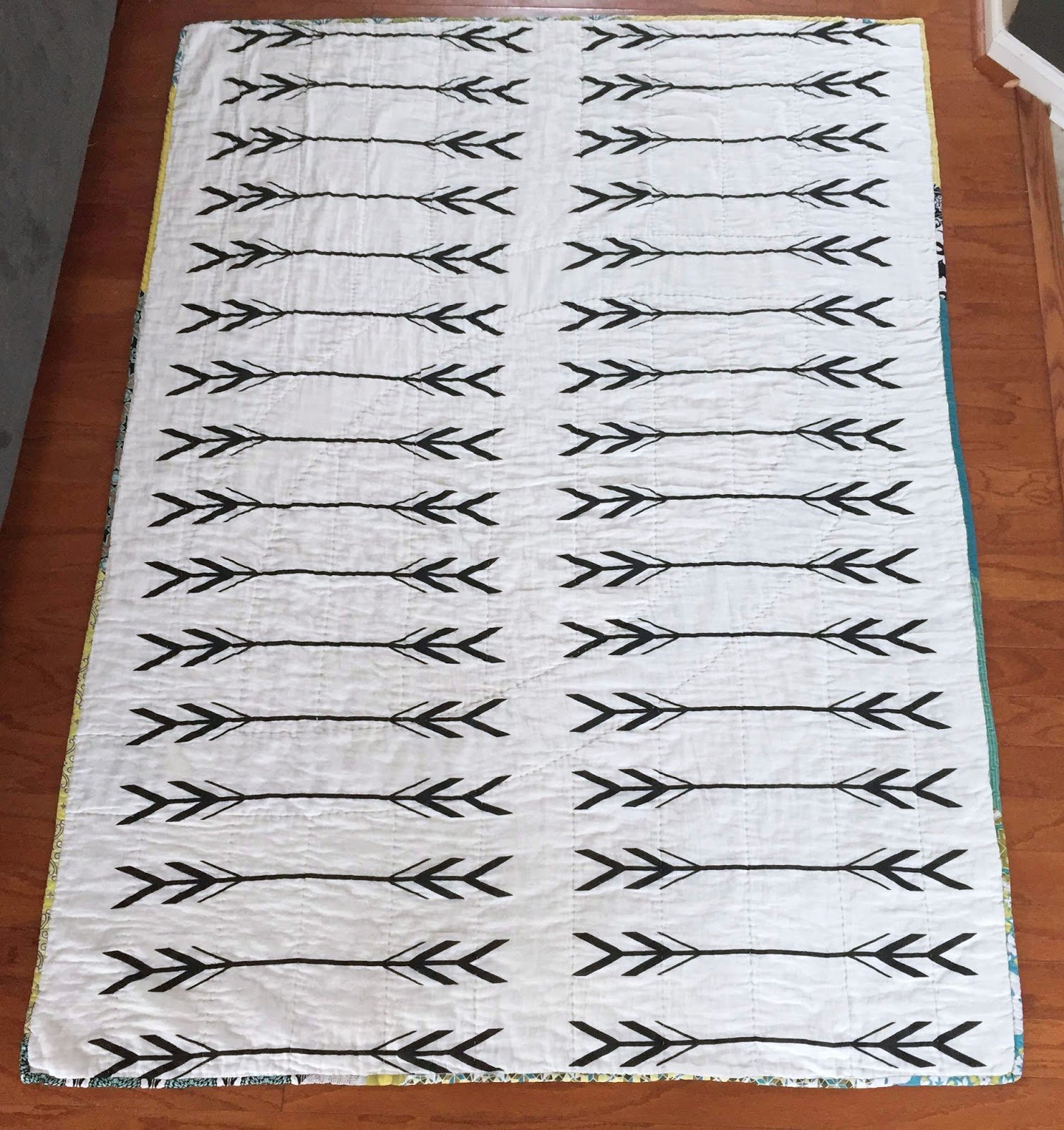 Then I backed it with that gorgeous arrow tapestry from Urban Outfitters!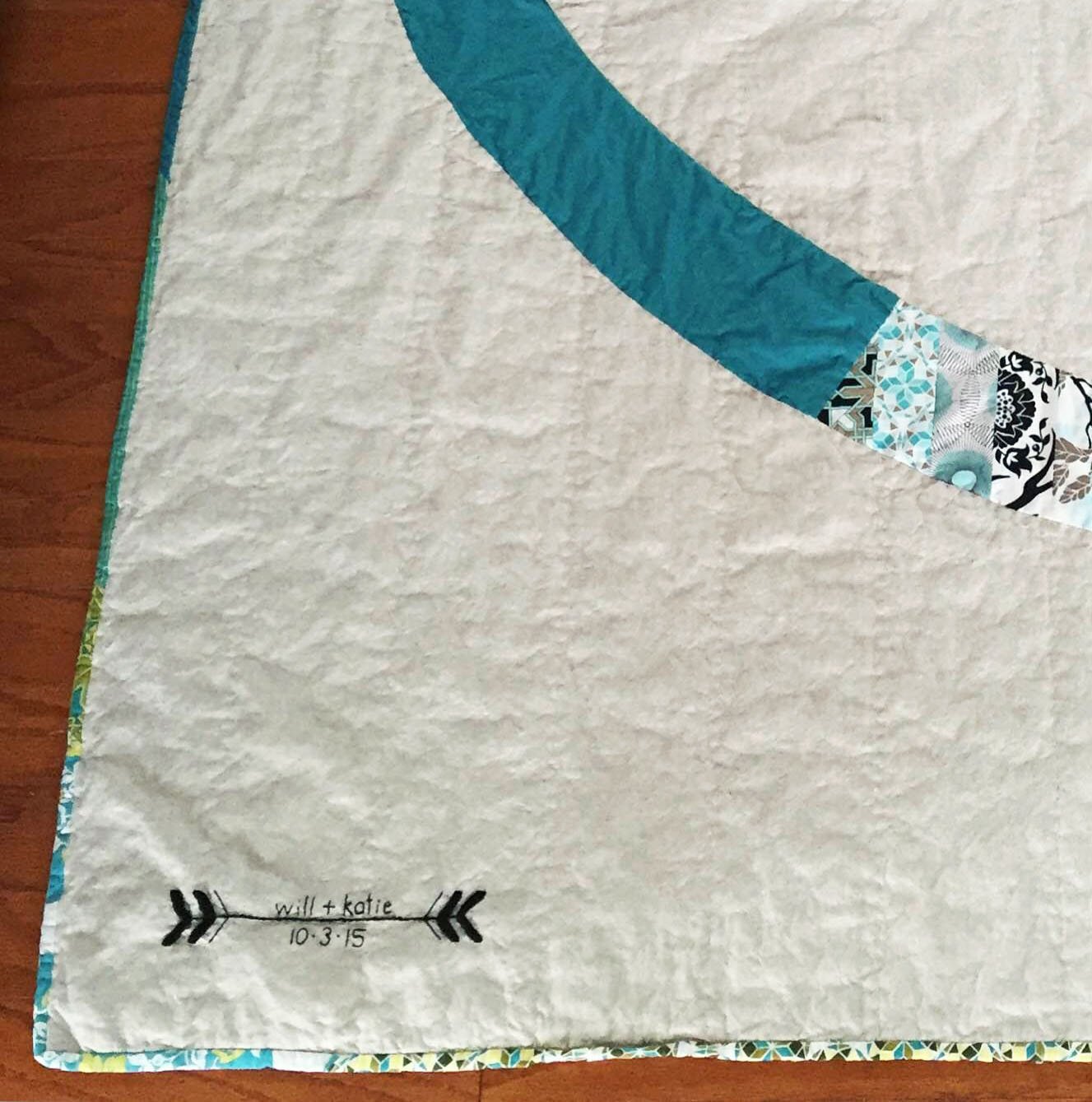 Before I bound it I embroidered their names, wedding date,and one of the arrows from the back.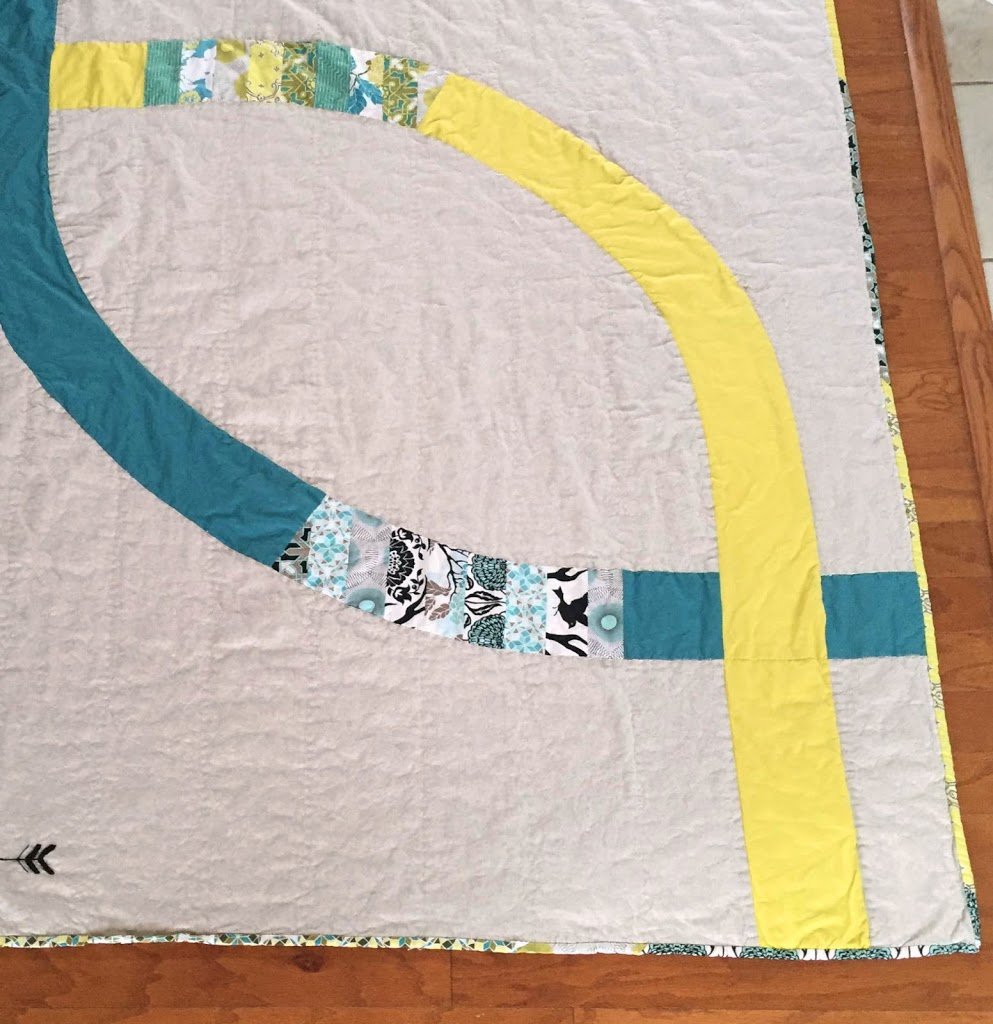 I hand-quilted it in straight lines, using pearl cotton. I also quilted around each of the arcs. Then I bound it with some scrappy binding I made.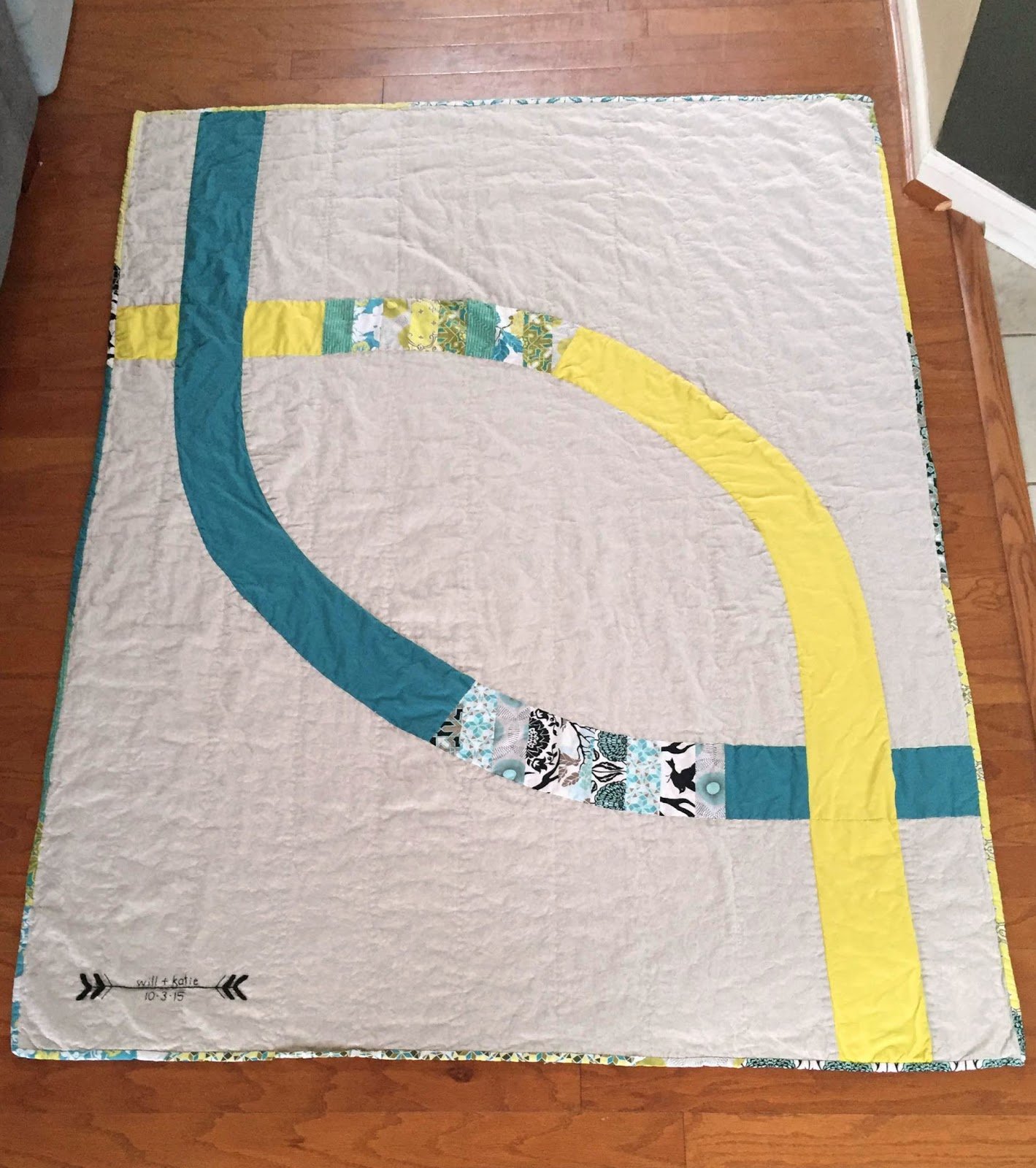 For my first quilt design it actually went fairly smoothly. I didn't save a pattern, but if y'all are interested I may think of whipping one up. I kind of want one for myself 😉
xoxo
jessica