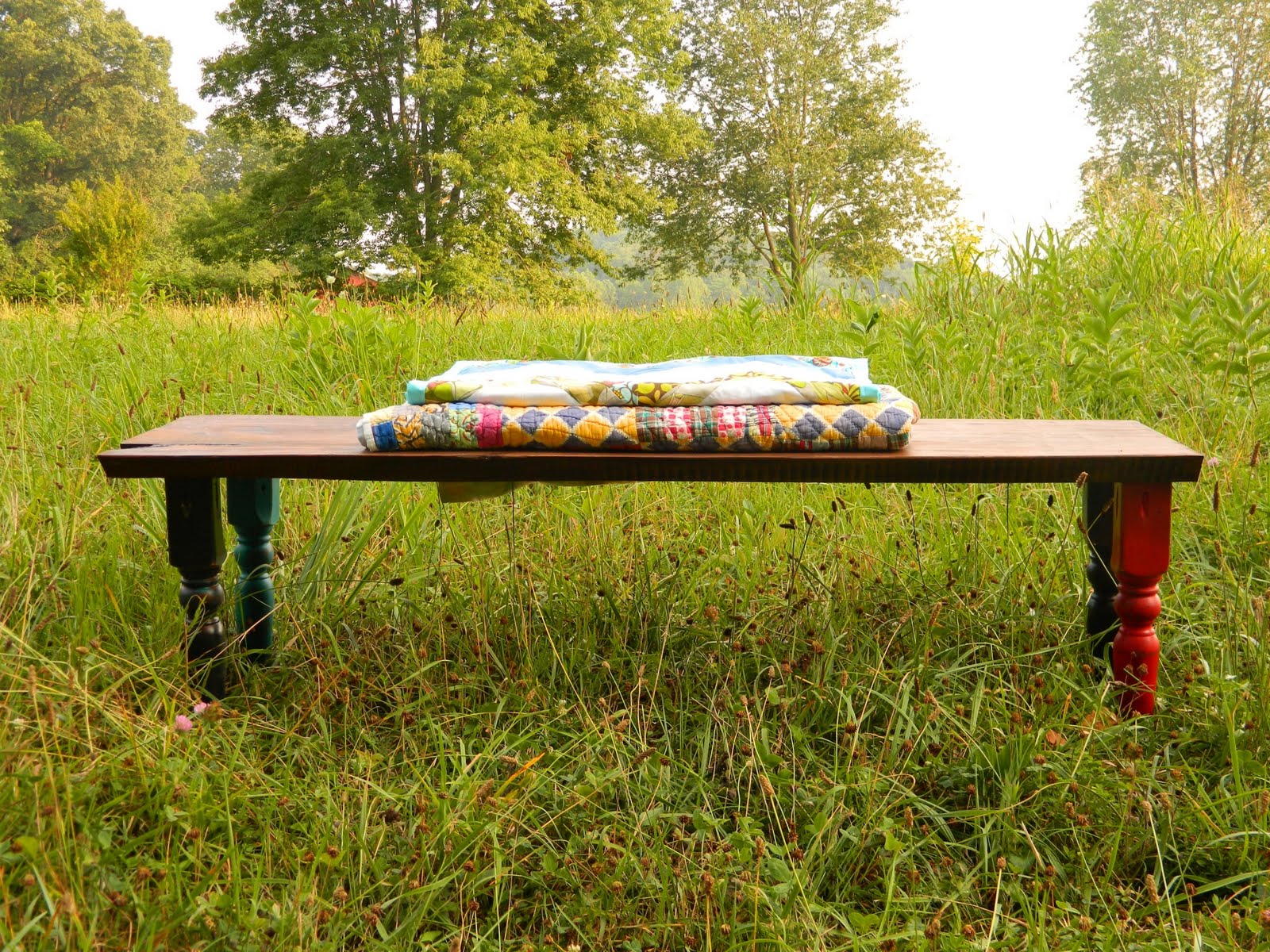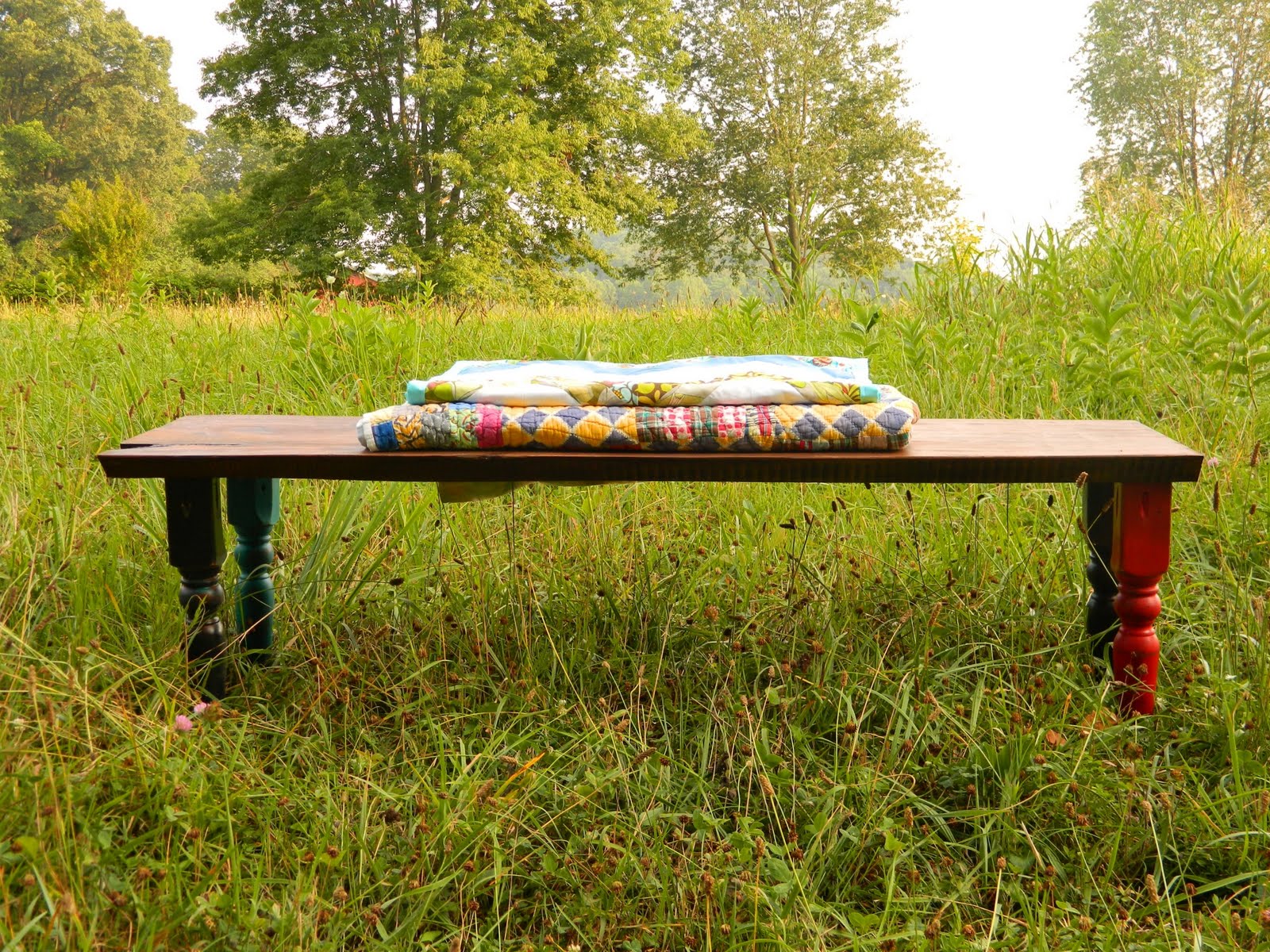 My husband is in the process of building us a dinner table.  I wanted something really rustic – farm table style – chunky legs – you know.  So to go around the table, we are using several chairs, all of the different and this cool bench that he made.
Obviously, I can't show you the whole thing because it's in storage, but when we get it unpacked I'll show you how it all looks together.  But here's the bench – he found the top piece of wood in a burn pile at a local saw mill –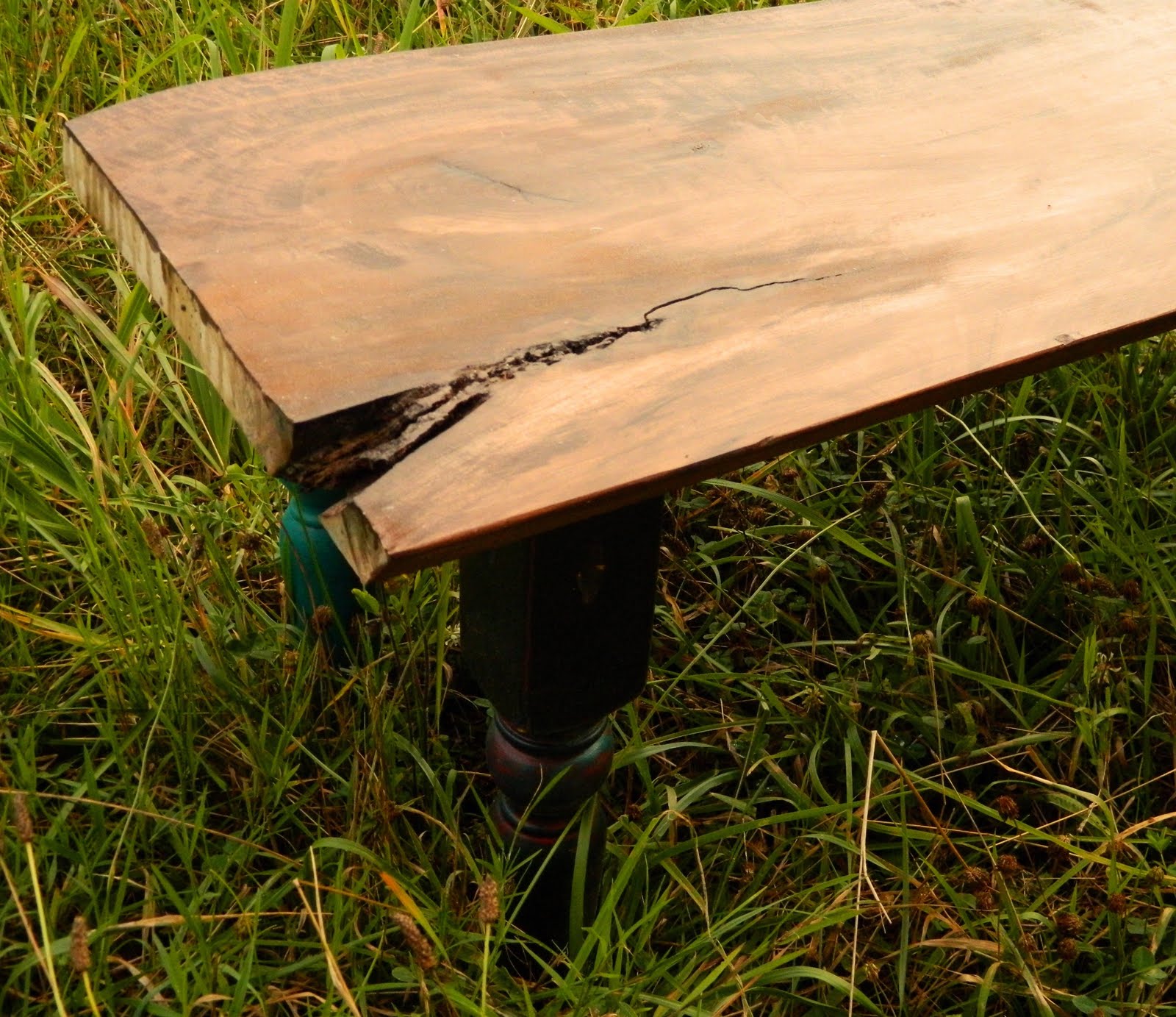 and the legs were from another table at our house – we painted them and distressed them, then he attached them – to get his full tutorial you can go here.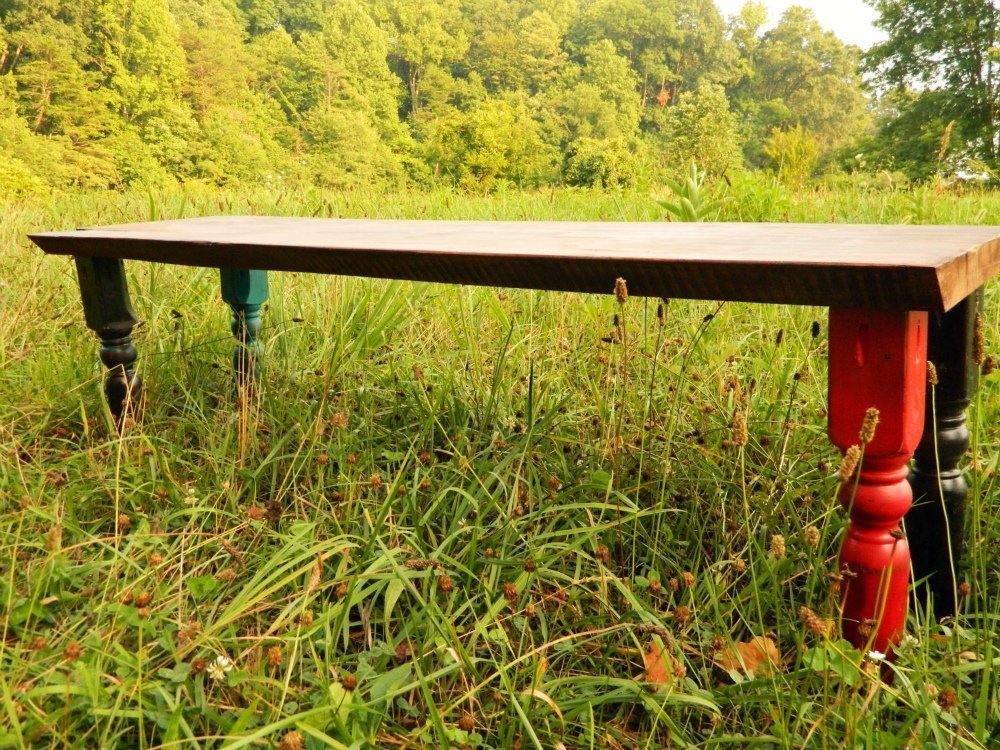 I definitely think it looks like something that would be sitting in Anthropologie.