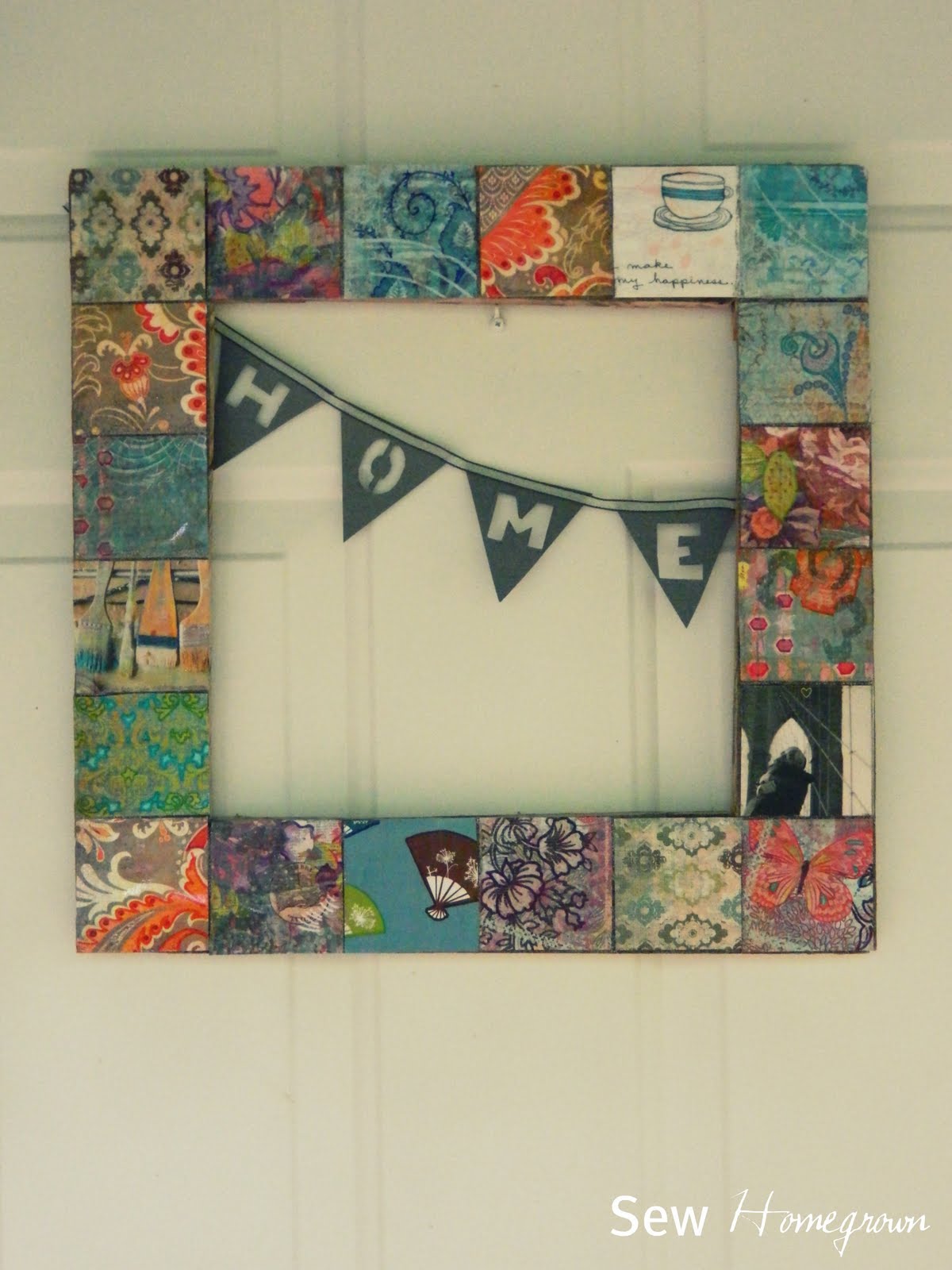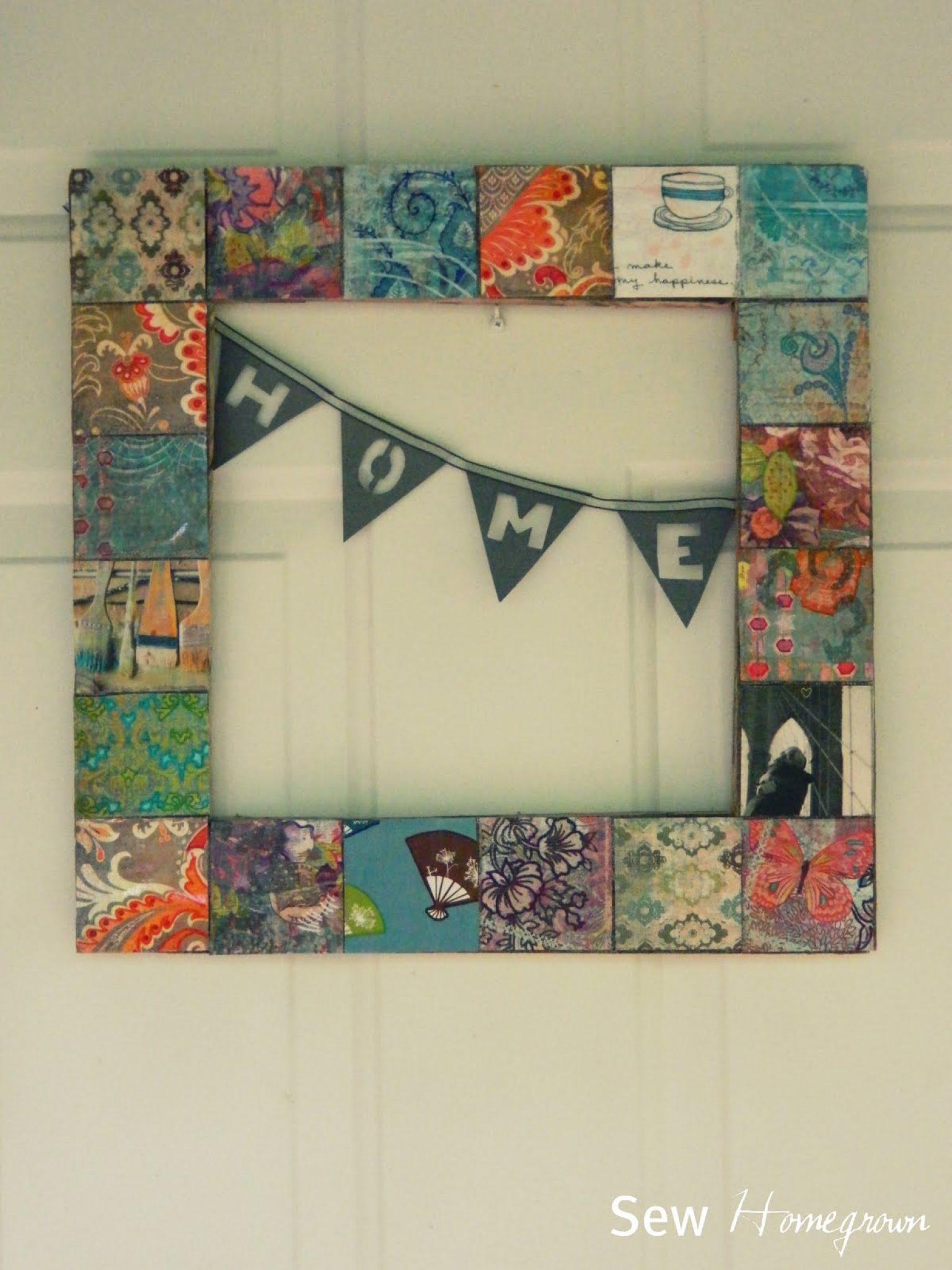 Wooo hoooo! It's time to kick those summertime blues! It's hot – the kids are a little antsy…so let's stay in the AC and get crafty! We rearranged the "Summertime Blues" schedule a little so I'll be kicking things off today with this Anthro-knock off!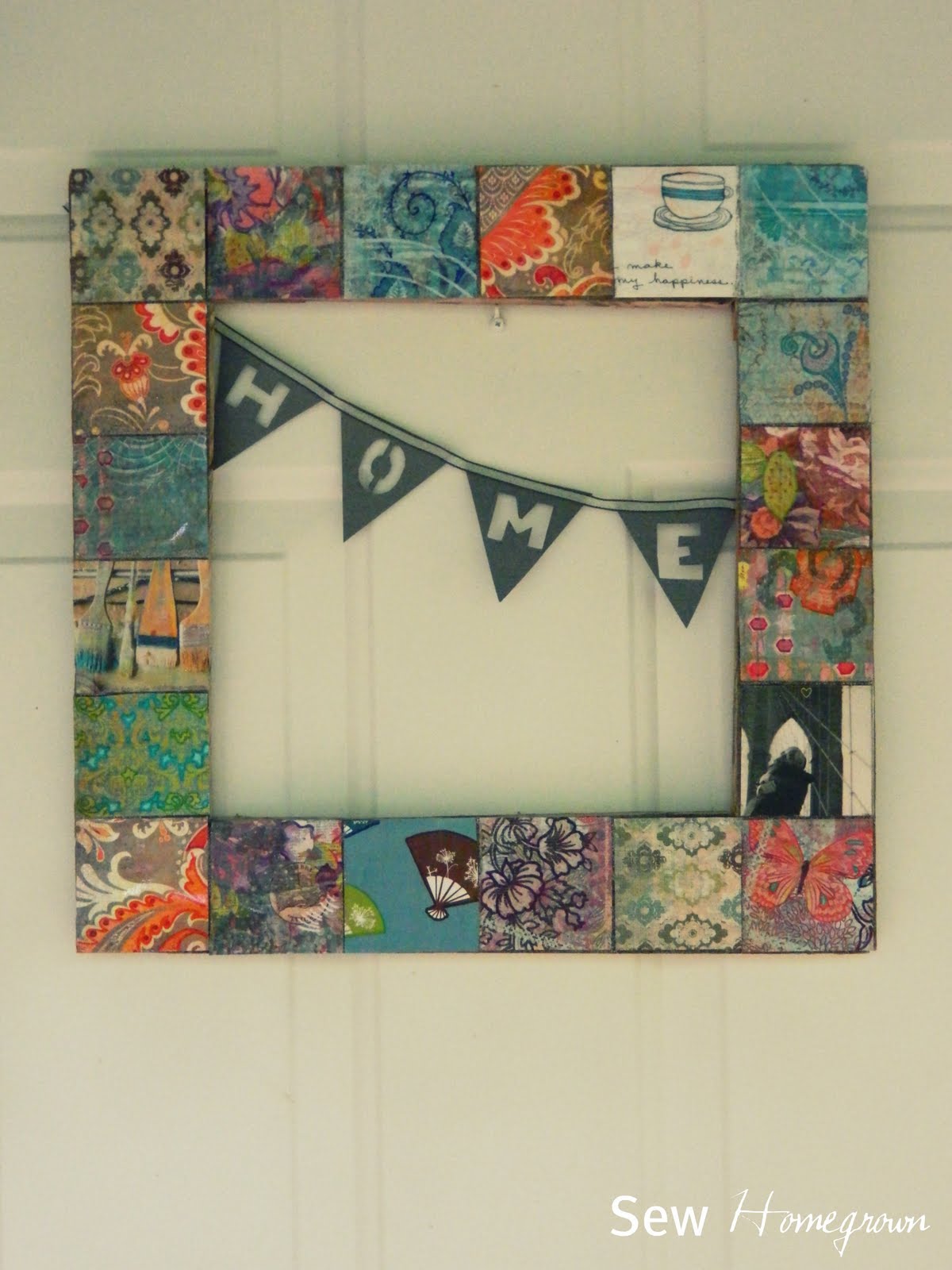 I made mine as door-hanging(I actually made two!) 15″ square, theirs is a mirror 12″ square. mine $3: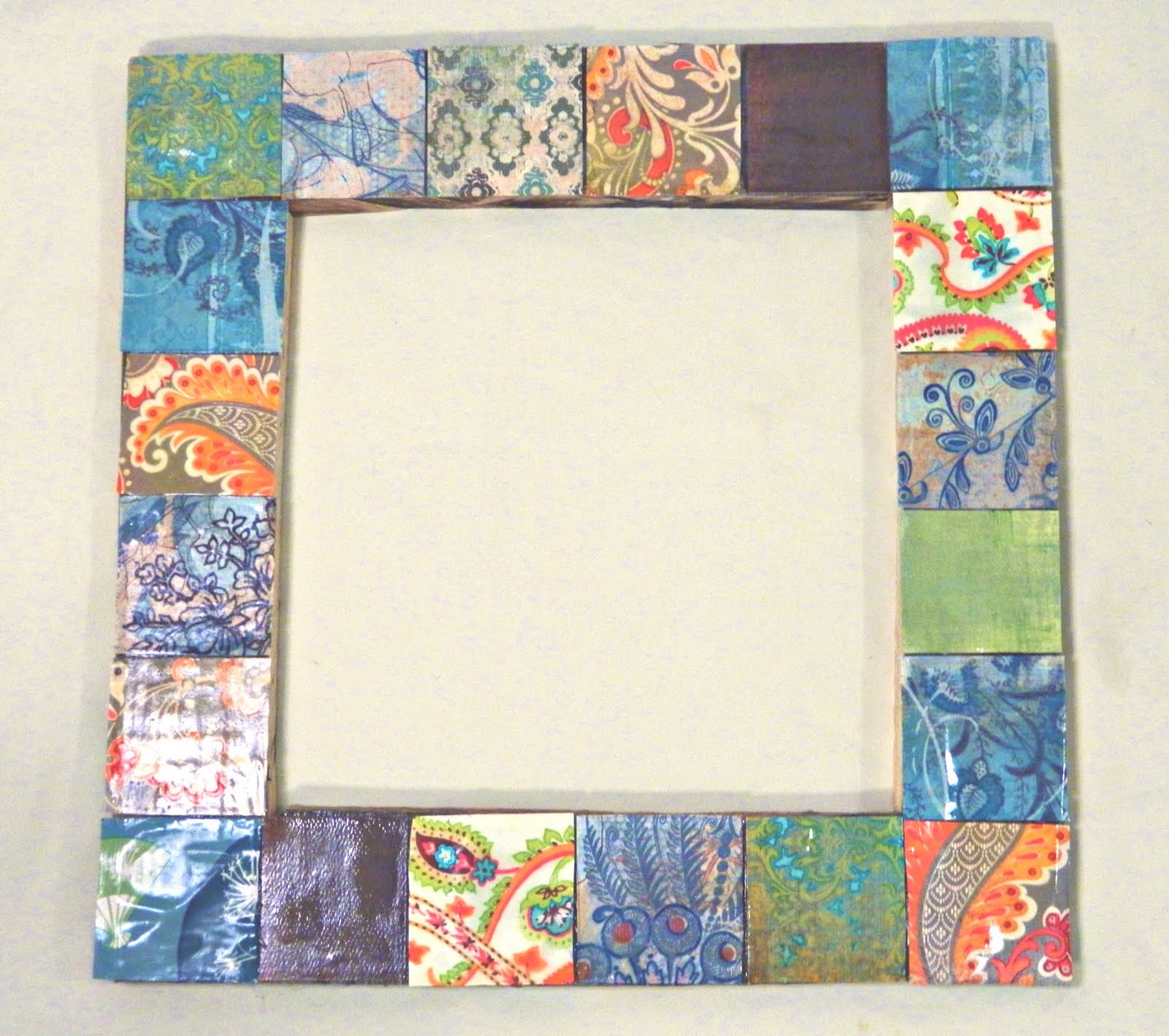 theirs $168: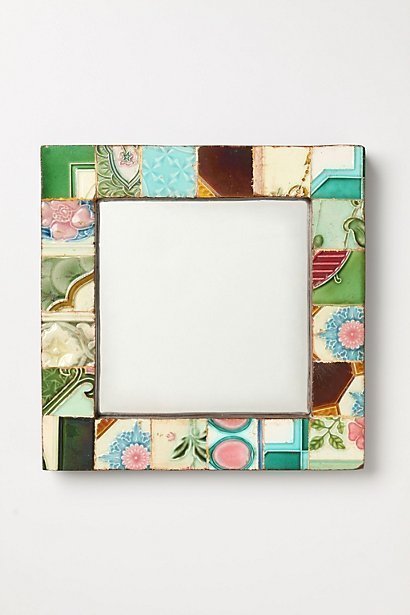 My sister and her husband are moving into a new condo on her birthday – so what better gift than something to brighten up their new door?  I guarantee seeing this on your door will make coming home that much sweeter.
Ready?  Here's what you'll need:
Scrapbook paper (or cut up magazines/greeting cards/etc.)
wooden frame (either purchased or made)
glue
foambrush
craft
gloss glaze
xacto knife/scissors
ruler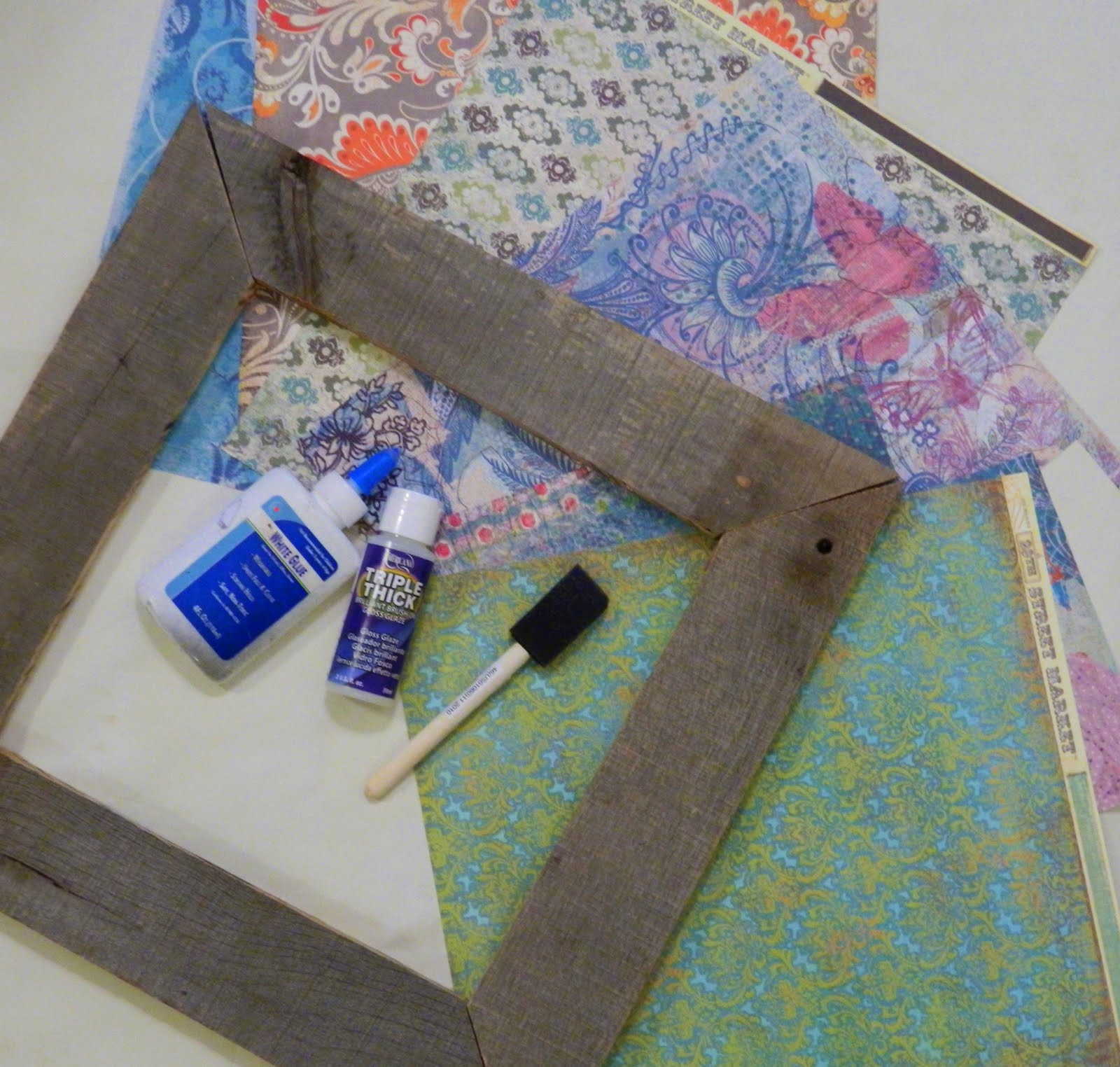 Step 1: Cut out the squares.  The dimension of your squares will depend on the size of your frame.  My hubby built mine at 15″x15″ – each side 2 1/2″ wide.  So I cut 24 squares 2 1/2″x 2 1/2″.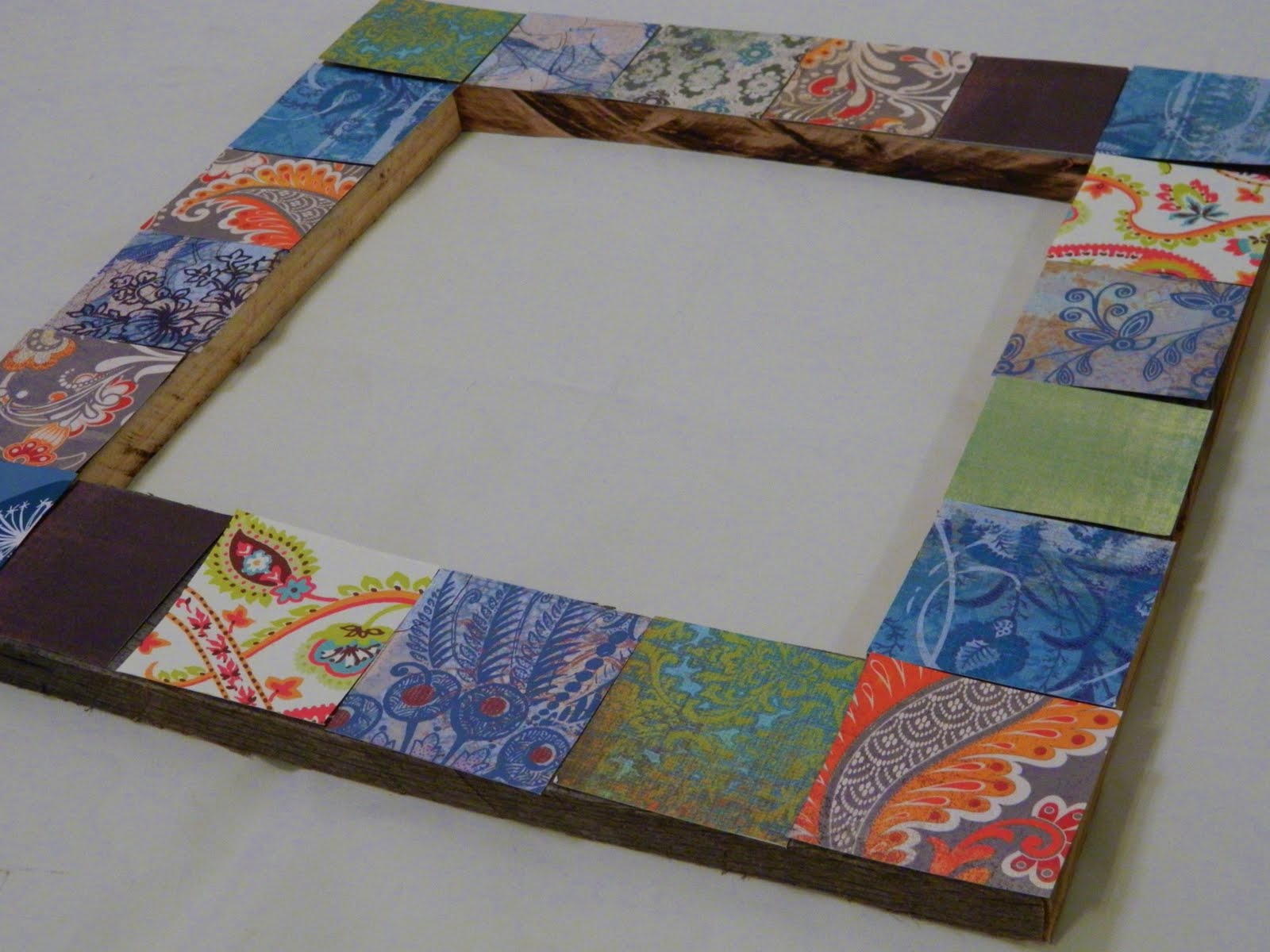 Step 2:  Decide on the placement of your squares, then glue them to the frame (I just used white Elmer's glue).
Step 3:  Brush the gloss on top of the "tiles" and let it dry.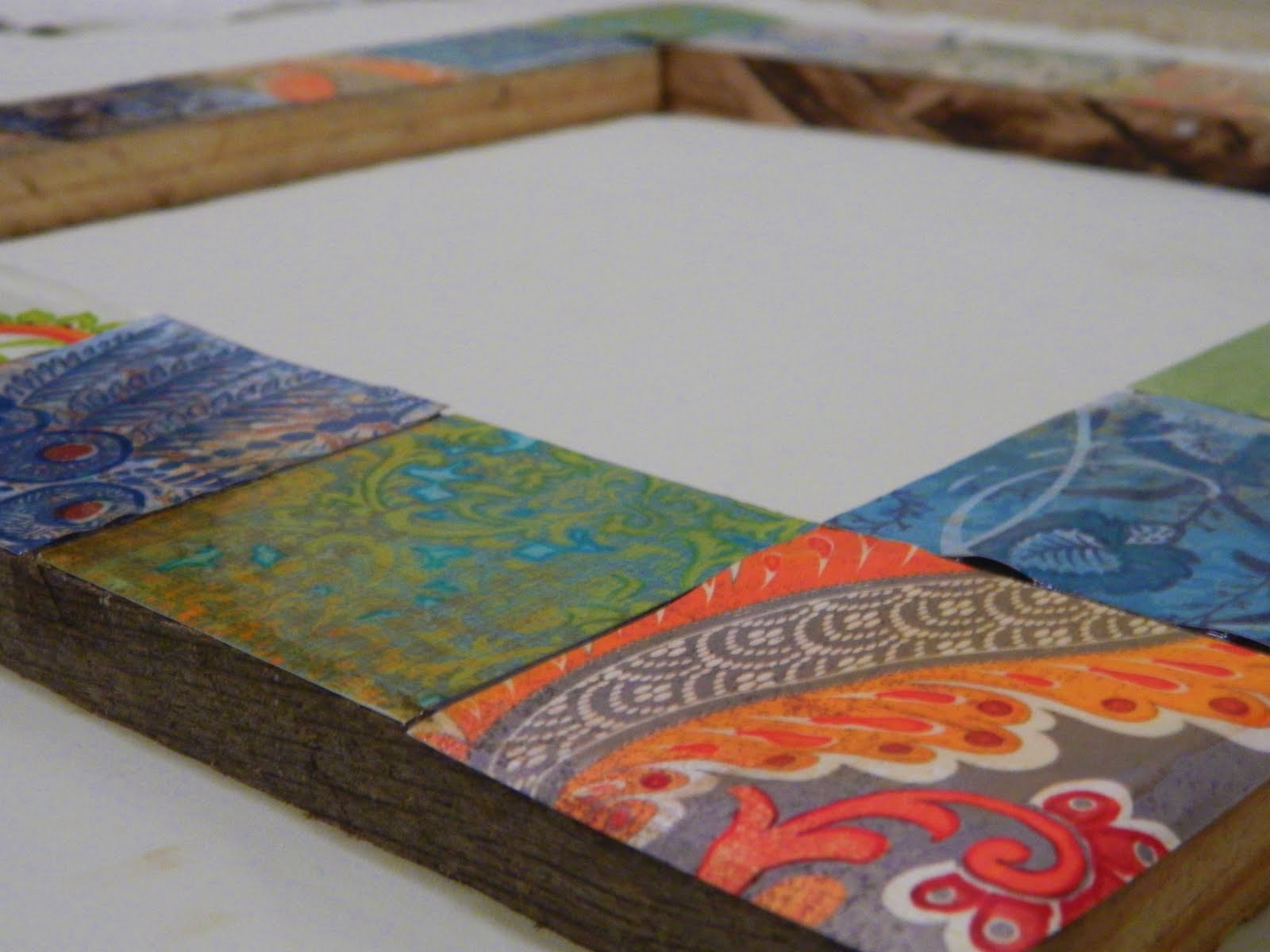 Step 4:  If you would like a little bunting – make 4 triangles out of paper – I cut the letters H O M E and then sewed the triangles to a ribbon.Ta- da!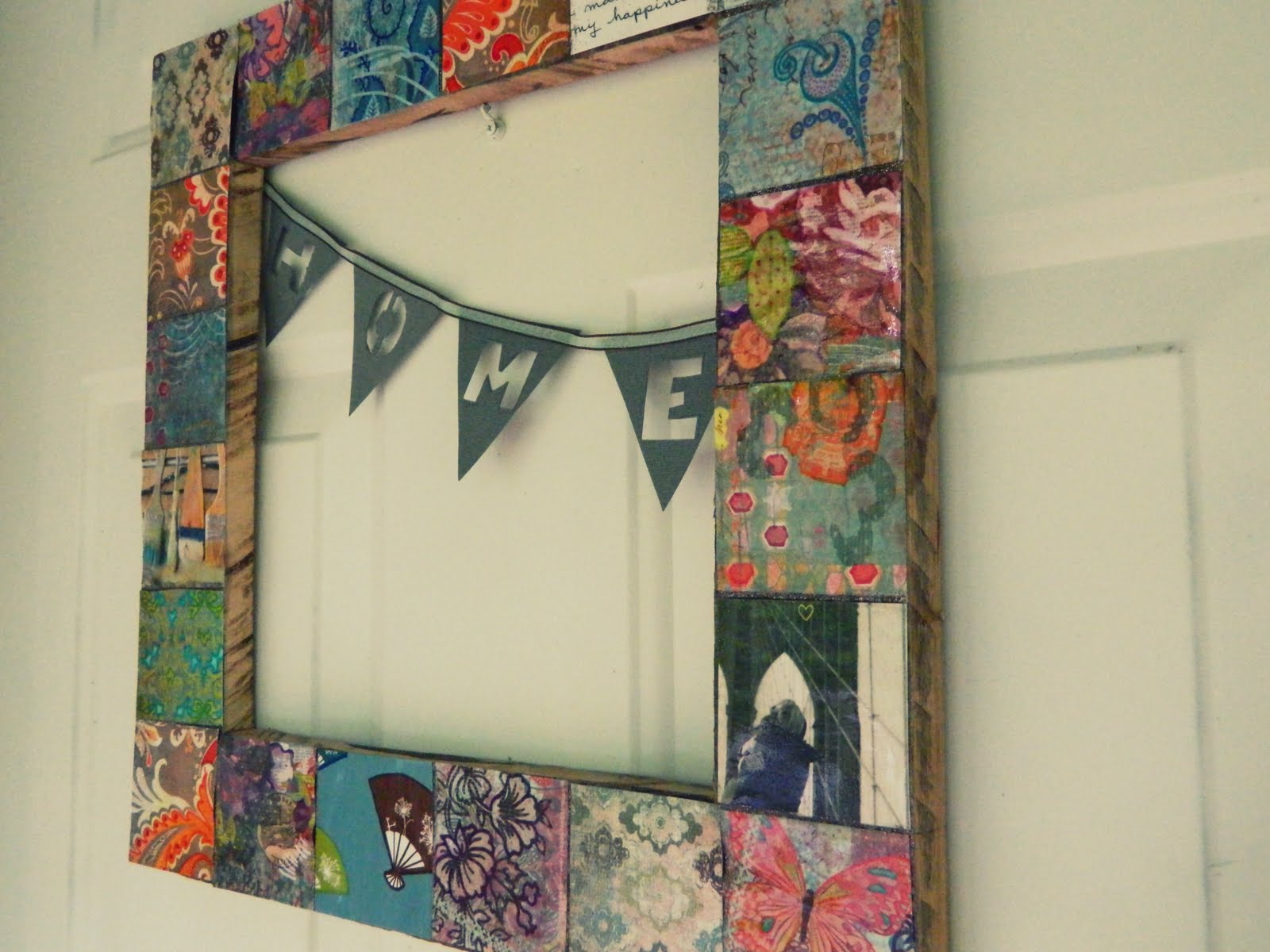 Simple and stylish door-hanging – now go! go! go! Don't let those summertime blues get you!  And if you have older kids – they could make one of these for their room too!
Up next tomorrow – Jo Anna from A Pretty Life in the Suburbs with a Home Decor project!
Happy Monday!
xoxo
jessica