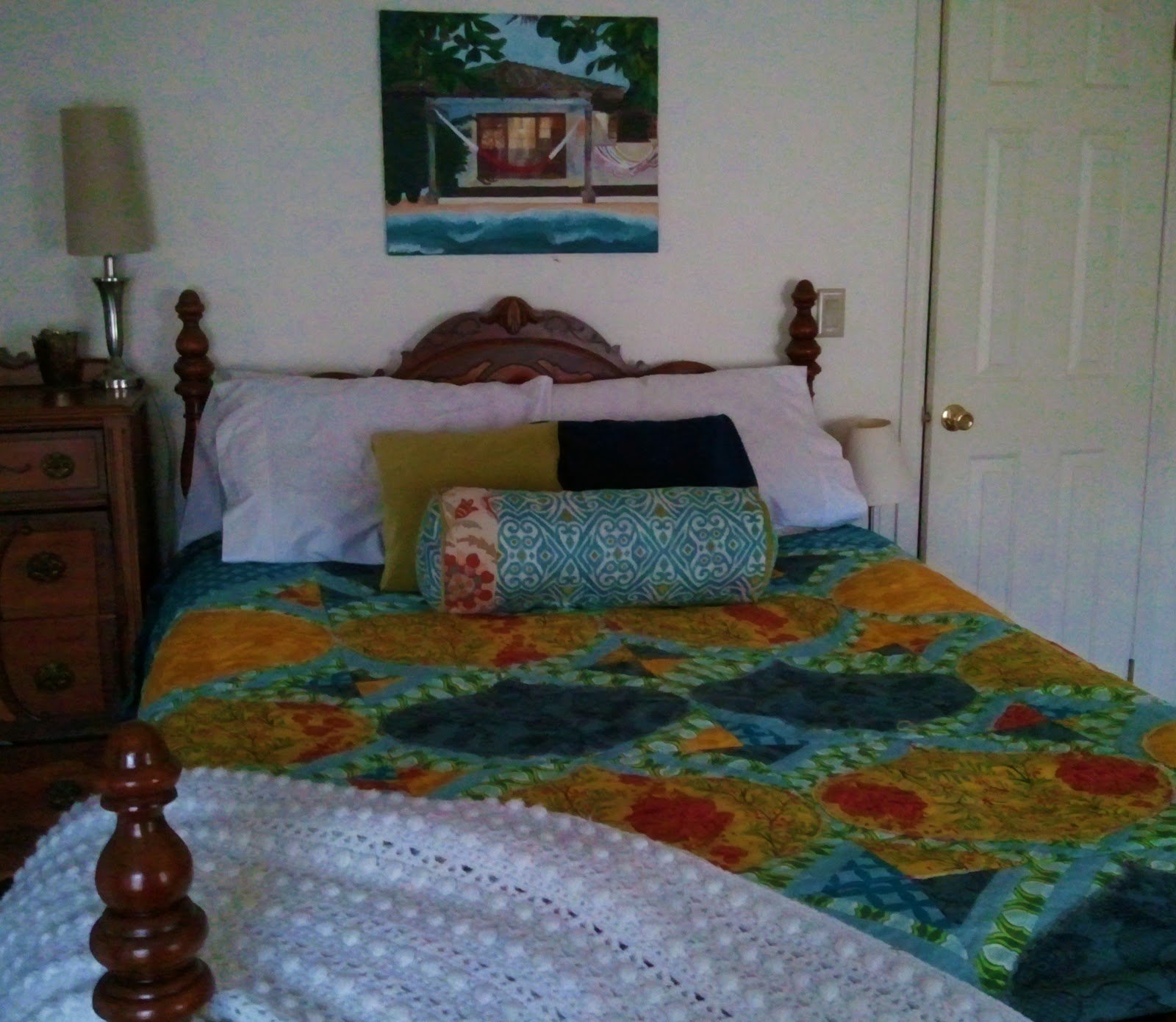 This was done on a teeny tiny shoestring.  I only spent about $100.00 on accessories to complete my look – including things like a sidetable, lamps, votives, planter, aluminum bin, etc.  I had already made the window treatments and quilt,  I just worked on finishing touches.  I am really happy with it, and I am trying to keep it clean since your bedroom is supposed to be a "sanctuary" (every decorating thing says that…mine rarely is)  So here we go…..
The Bed:
(all of our bedroom furniture belonged to my great-grandmother)
I made the quilt using this free pattern from Amy Butler, and I used mostly AMH Good Folks Fabrics, with a little Nicey Jane (heather bailey).

Painting above the bed that my sister did – I would love to be at that beach right now.

Lying in my bed, I see this when I wake up.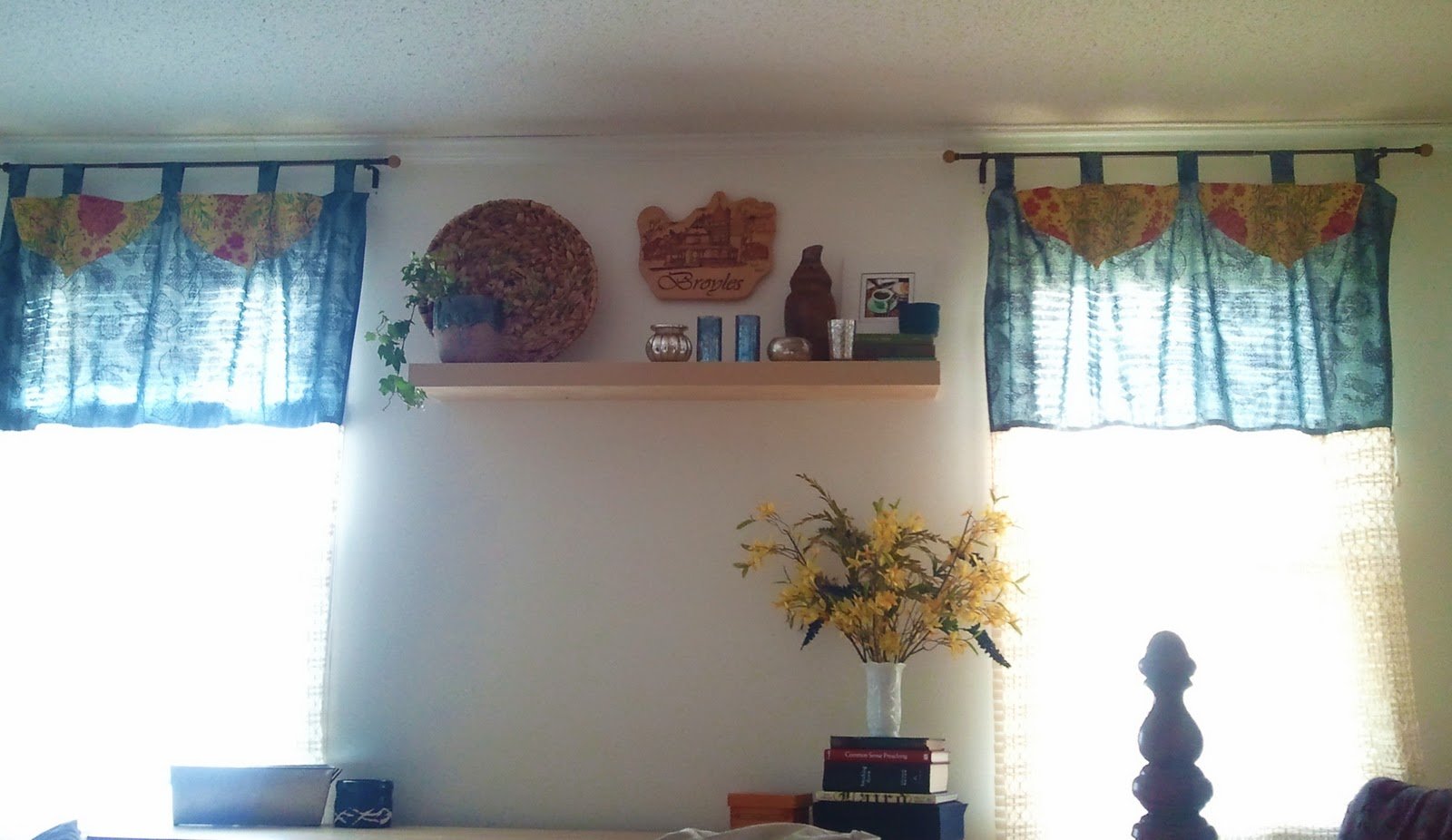 Those mercury glass votives, but there's a great tutorial for making your own at Remodel this House.  And my hubby made that gorgeous brown pot when he was in highschool.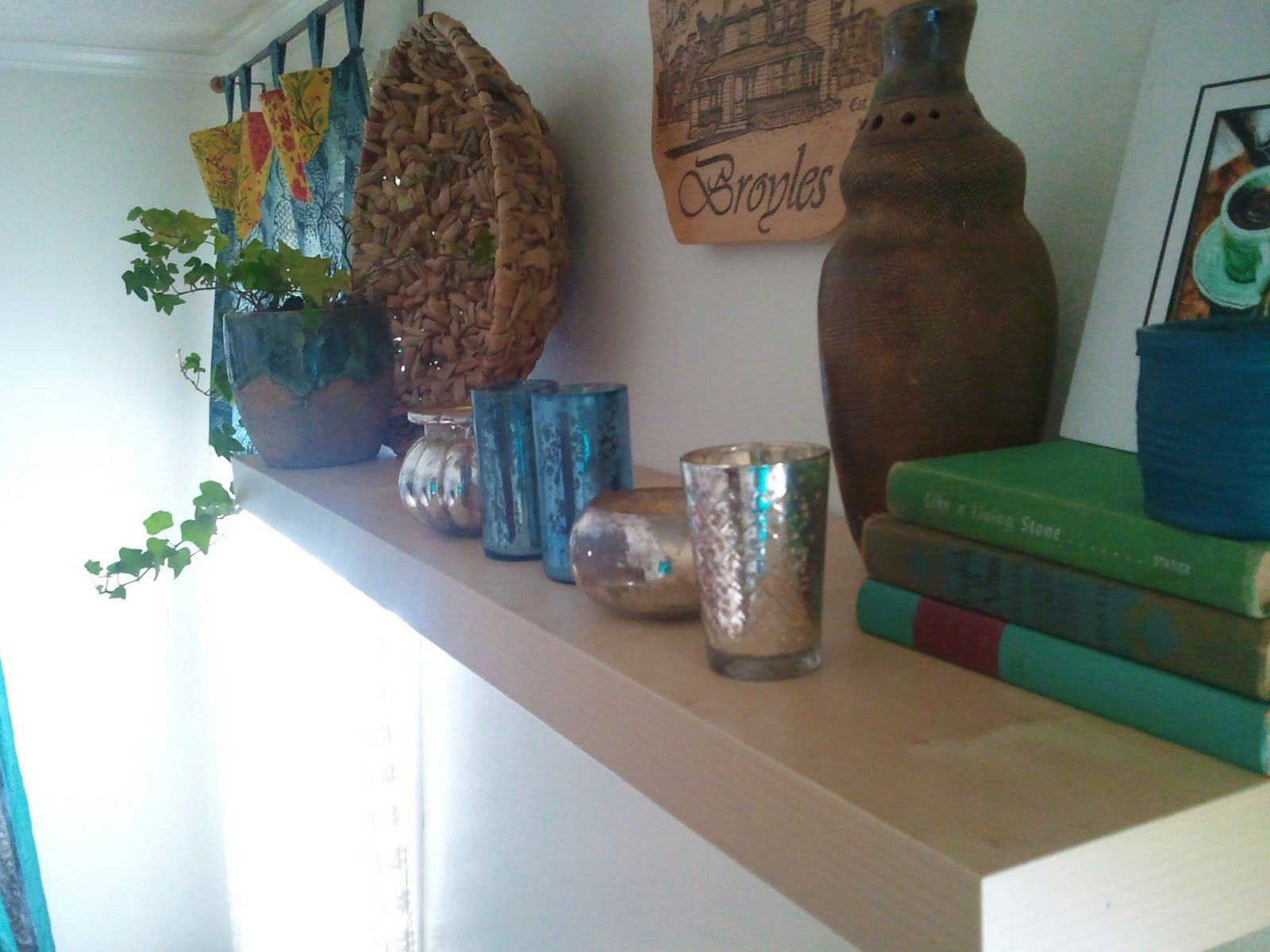 I love having this Indian Sari hanging above my dresser – my friend gave it to me to wear to her wedding reception.  It's gorgeous.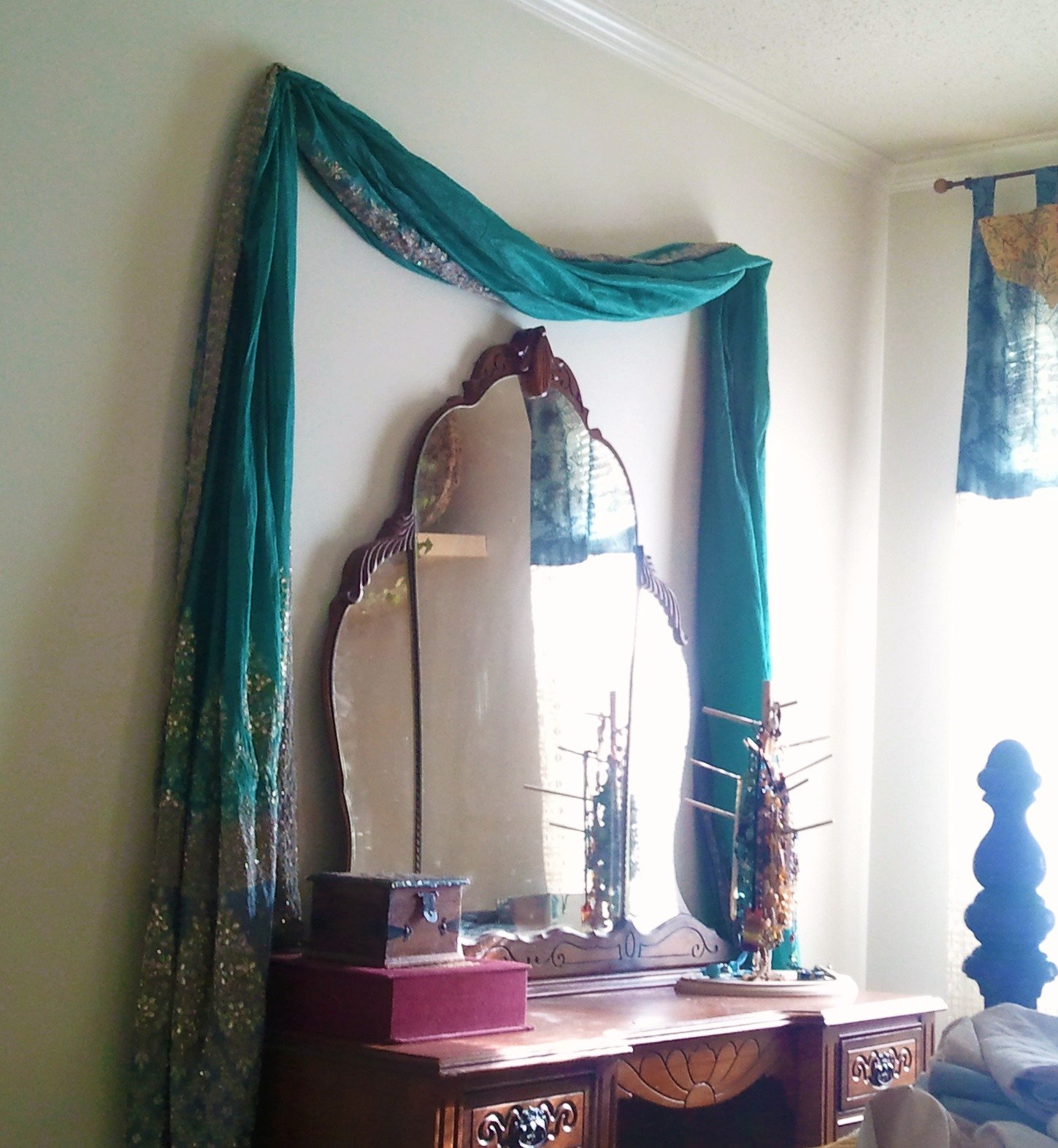 and this is leading into our bathroom.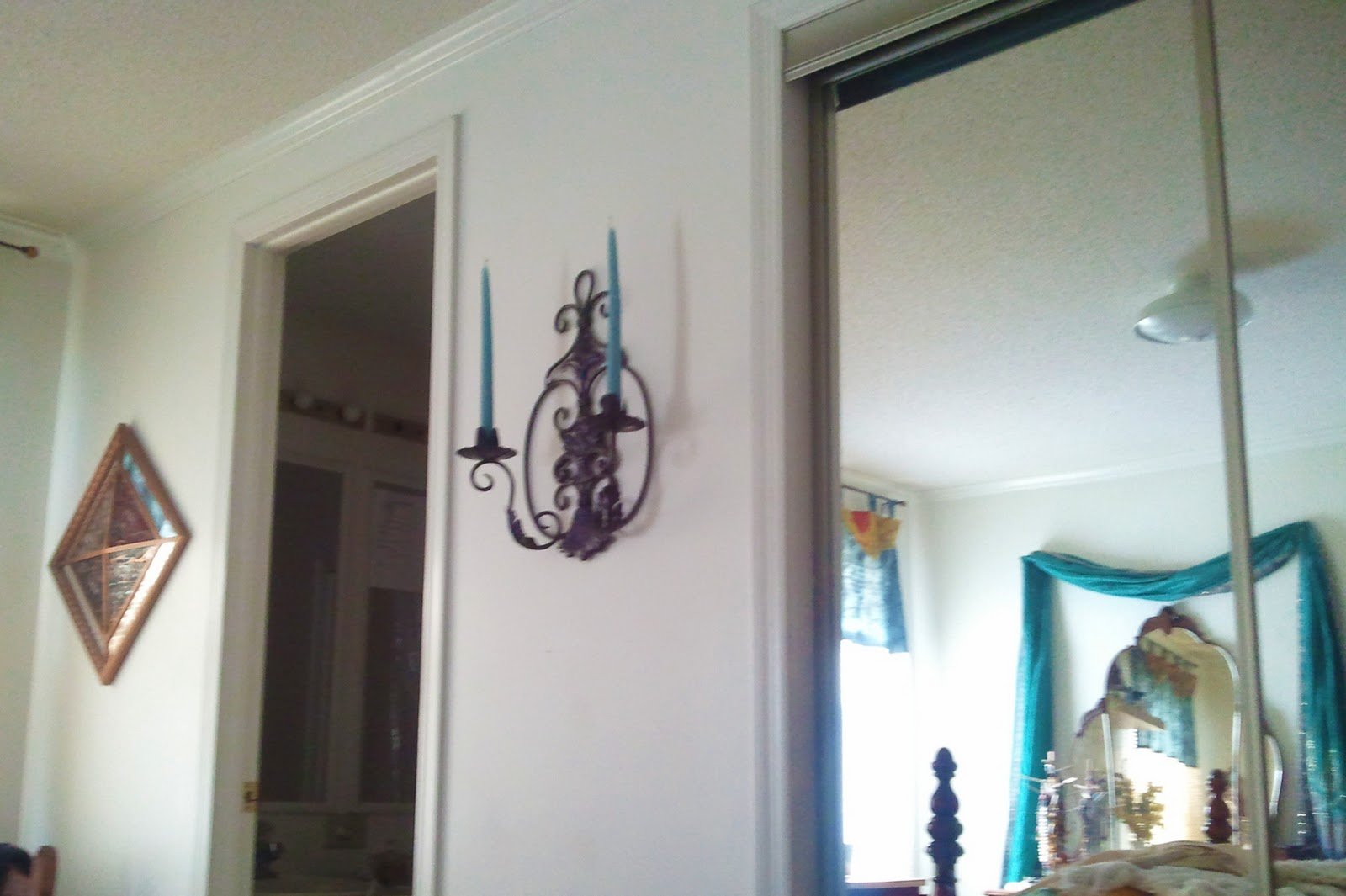 So that's it – our little sanctuary.  I tried to fill it with meaningful items that make us happy – and I tried not to make it too girly – Ryan says I did a pretty good job – the darker color in the quilt helps to ground all of the other wild colors. My bathroom is white and cream – a nice contrast from the colorful bedroom.  It's a happy, cozy place to be while the snow falls endlessly outside!
jessica