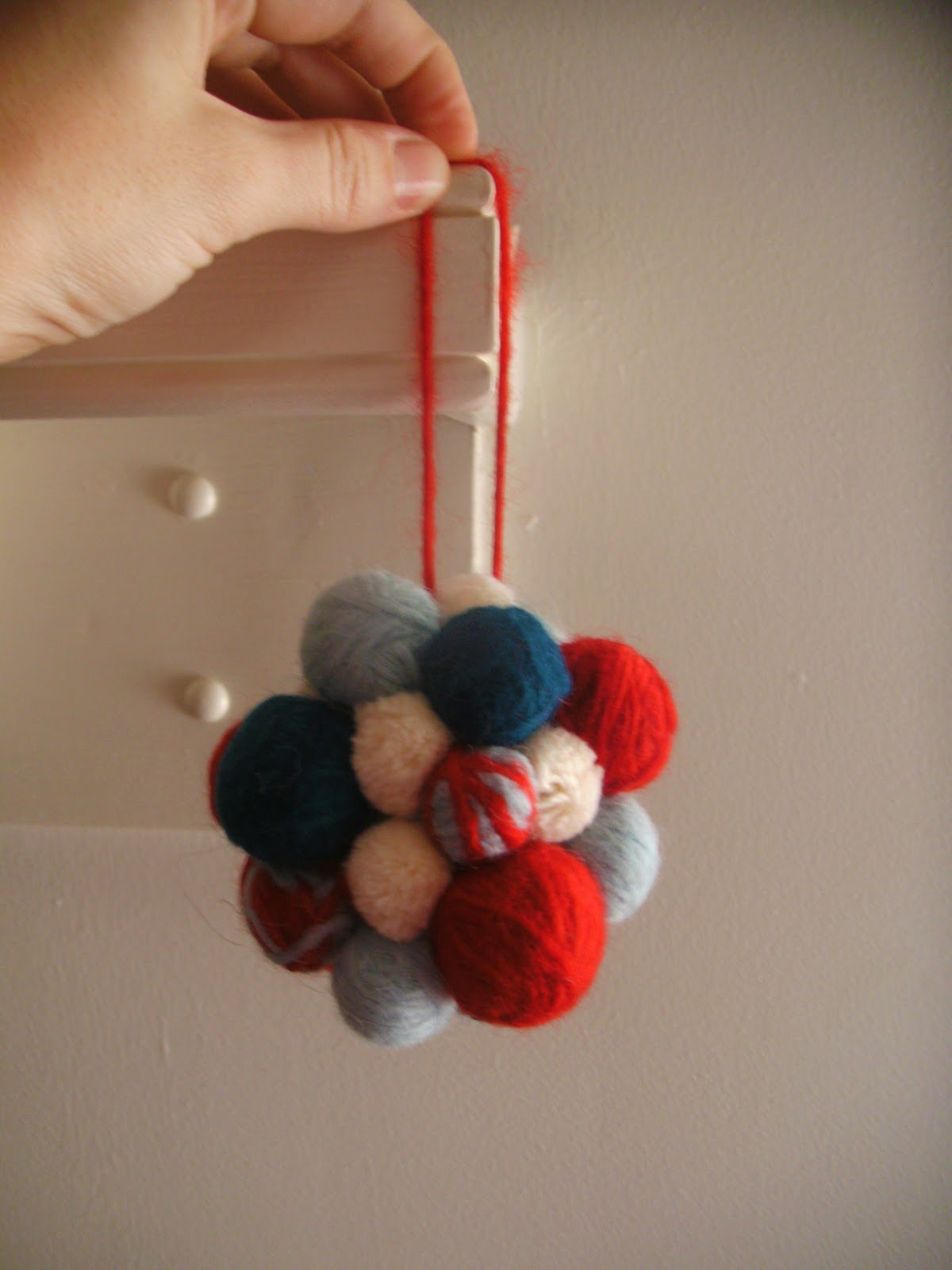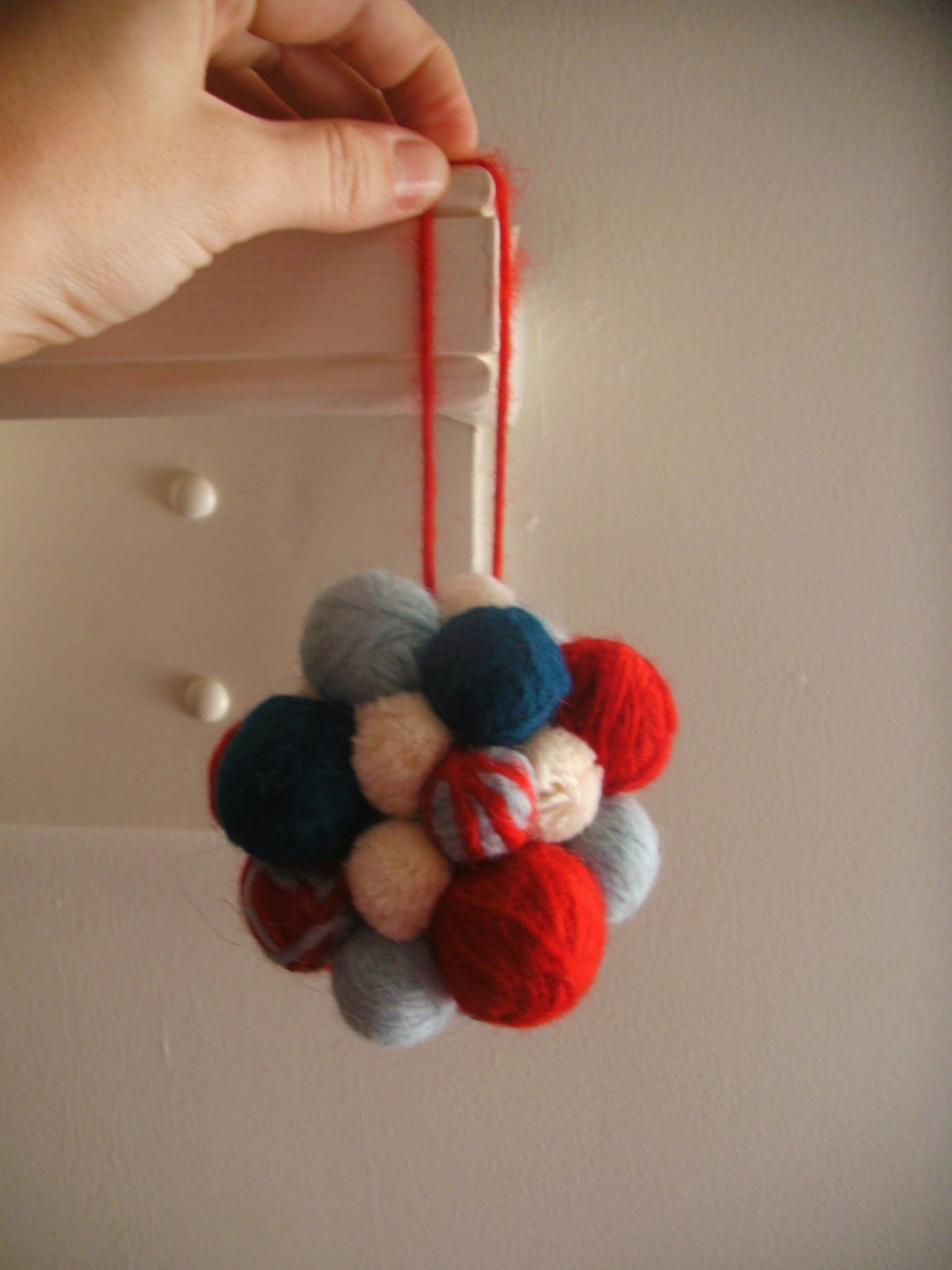 First things first – I am happy to announce that the winner of the Bridget&Lucy Giveaway is…(chosen by Random.org) Heather(asmusacres)!!!
She uploaded 6 projects to the Flickr pool!!  Busy girl!  You can see them here.  Thanks so much to everyone who entered – hopefully we can do another one soon.  So Heather send me your address via email and I will get your prize shipped!
Now, onto the project for the day.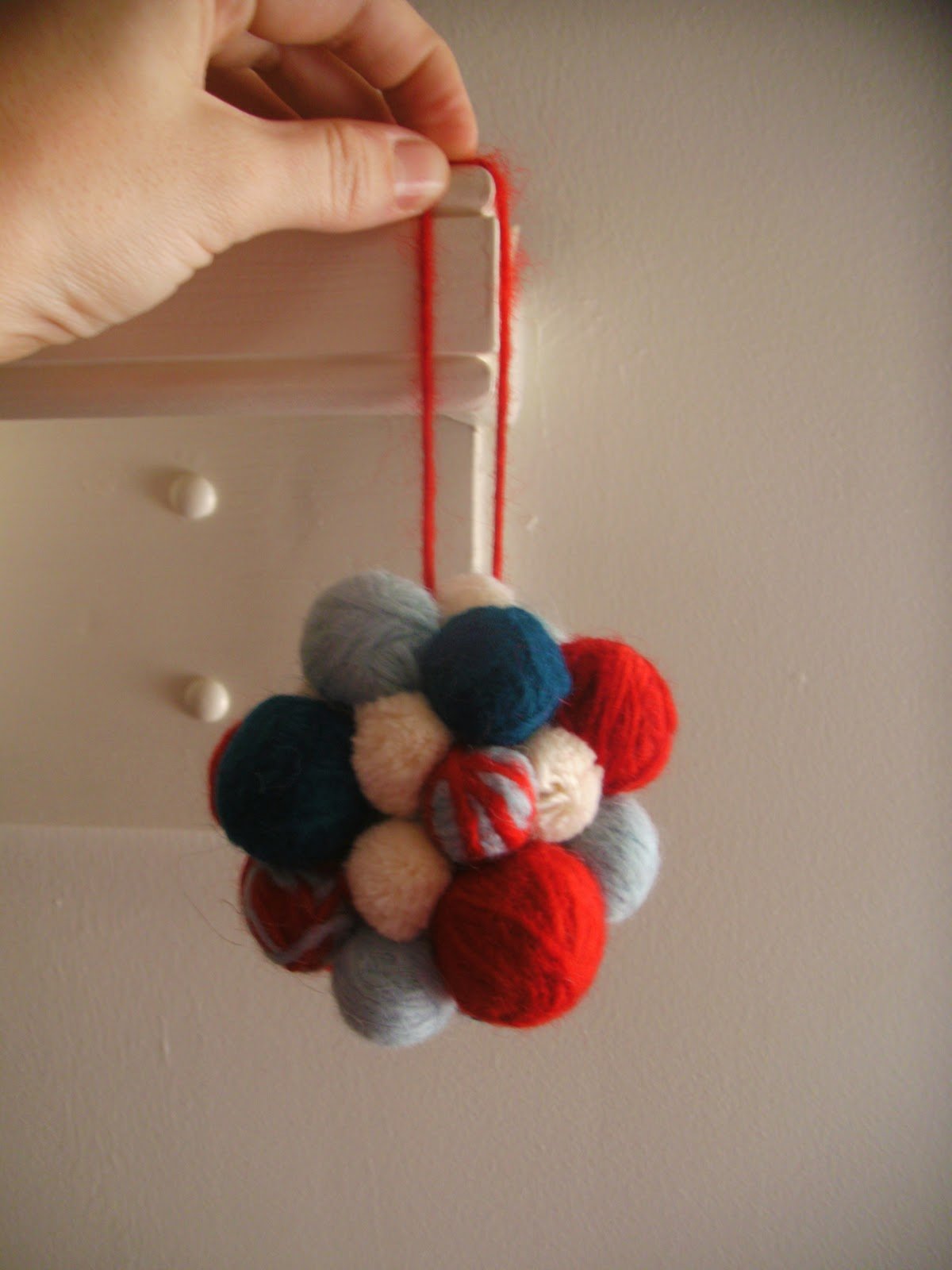 This is an ornament I created that was inspired by several sources.  First place was here – felted dryer balls.  Then I was browsing Anthro and saw this ornament: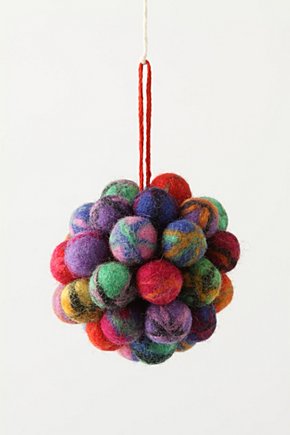 Very festive and a great way to use up yarn scraps!  So I used the dryer ball method and made lots of felted yarn balls to create this ornament.  Here's the tutorial:
You will need:
Step 1:  Make a whole bunch of small yarn balls and felt them as shown here.  I made 18 yarn balls then got really tired of doing that so I cut off some pom pom trim and added those for filler 🙂  The Anthropologie ornament has yarn balls all of the same size, but I didn't have the patience to do that – so mine is a little funky, but I like it that way.

Step 2:  Prepare the base of your ornament.  What did I use?  A plastic Easter egg.

Cut a small piece of yarn and thread it through the tiny holes in the top of egg (most of them have these).

Tie a knot on the inside of the egg.  This is how you will hang the ornament.  Close the egg and now you are ready to start gluing!

And that's it!
Hang it on your tree, or use it to decorate the outside of a gift!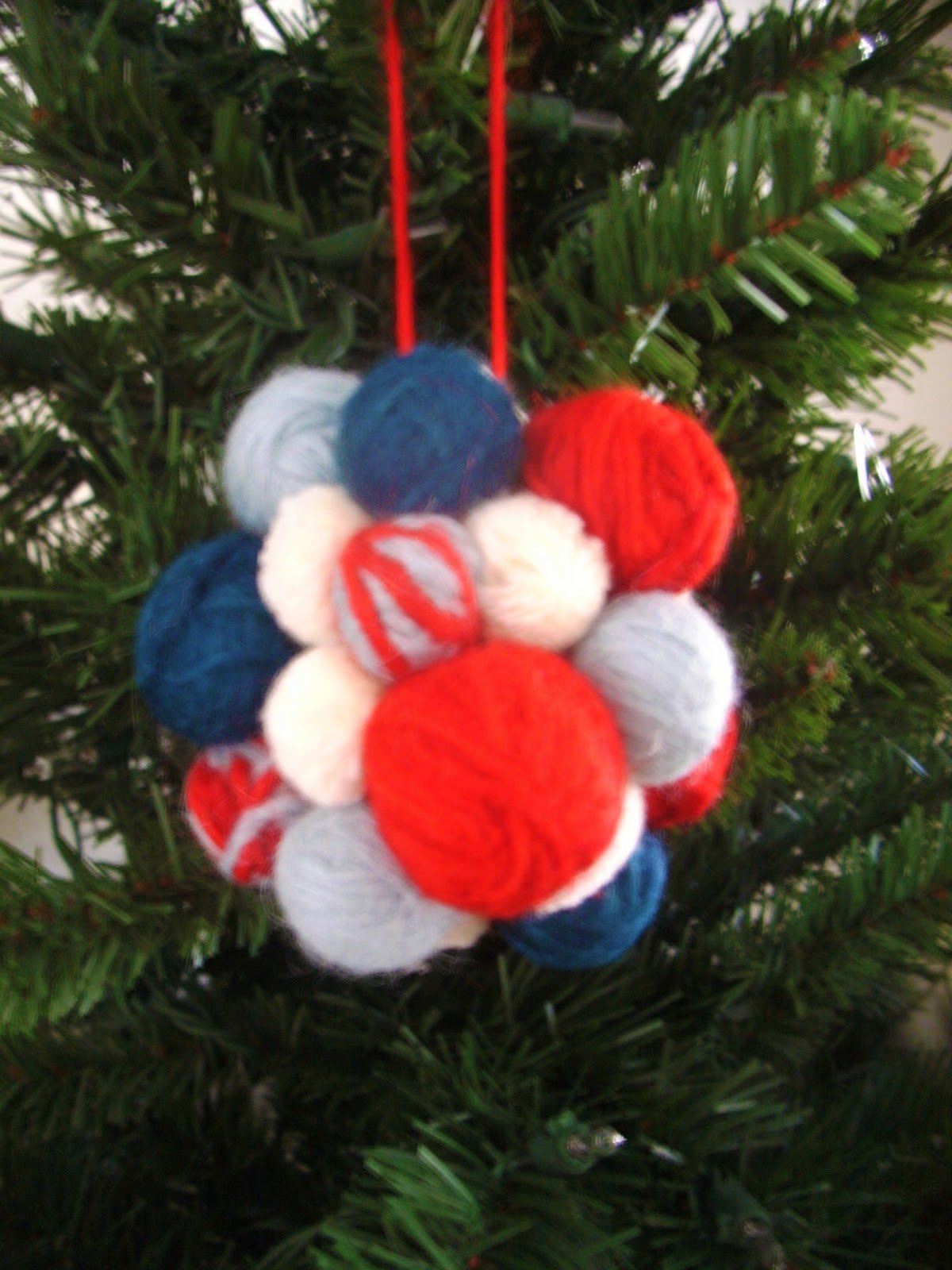 Happy crafting
-jessica