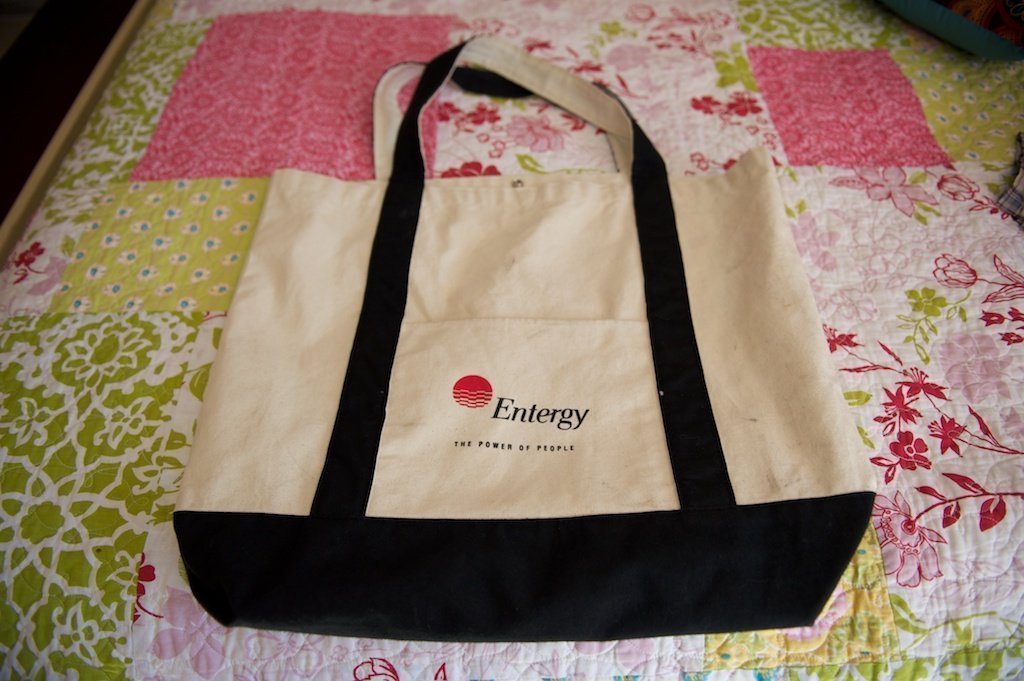 Good morning!  Today my good friend Laura is here to share with us a quick and easy redo for a canvas bag.  I actually saw one really similar to her finished product in a catalog the other day!  Also a reader, Pam, inquired about the candy canes on the banner of my  blog – the tutorial to make them is in this online mag – so fun to make!  Good luck Pam!  Now let's all read Laura's tutorial!
I've been wanting a big serviceable carry-all canvas bag for a while but I'm a cheapskate. I pilfered this canvas tote from my mom's stash of reusable grocery bags. It looks like it was free from a company. Let's get rid of that logo.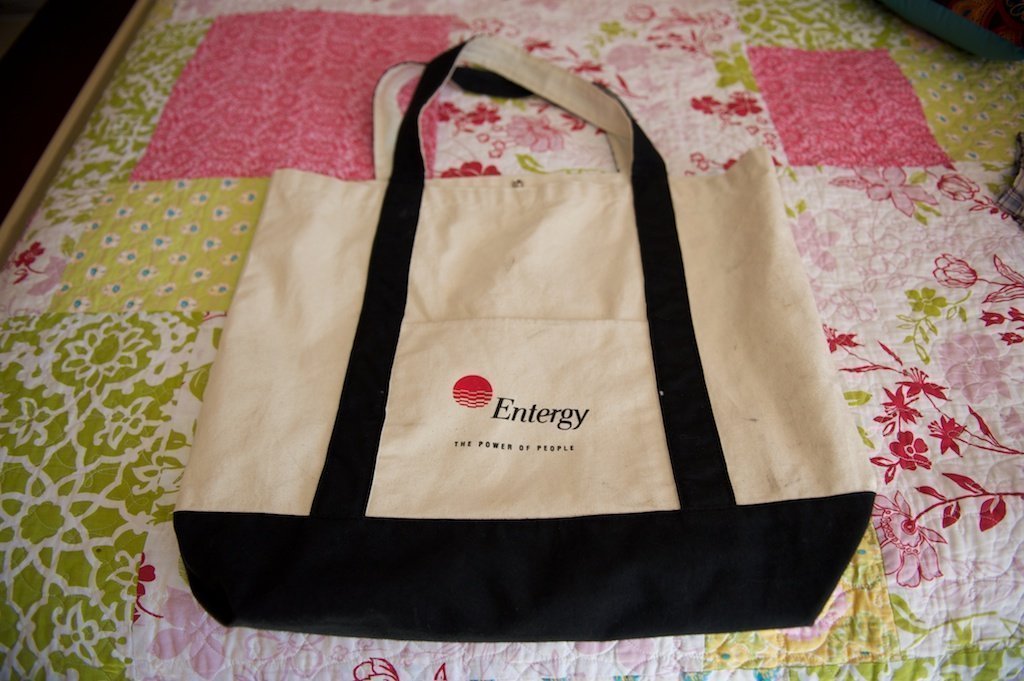 Here's the other side: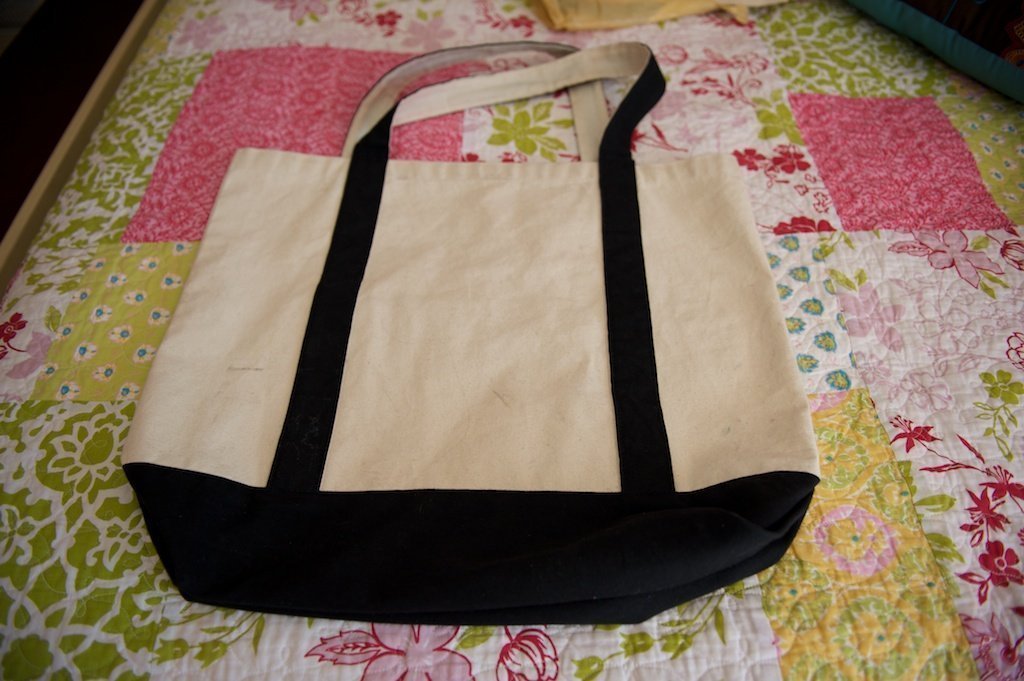 Pick your fabric–I went with plaid (2 different kinds for fun) because I'm a plaid-lover right now: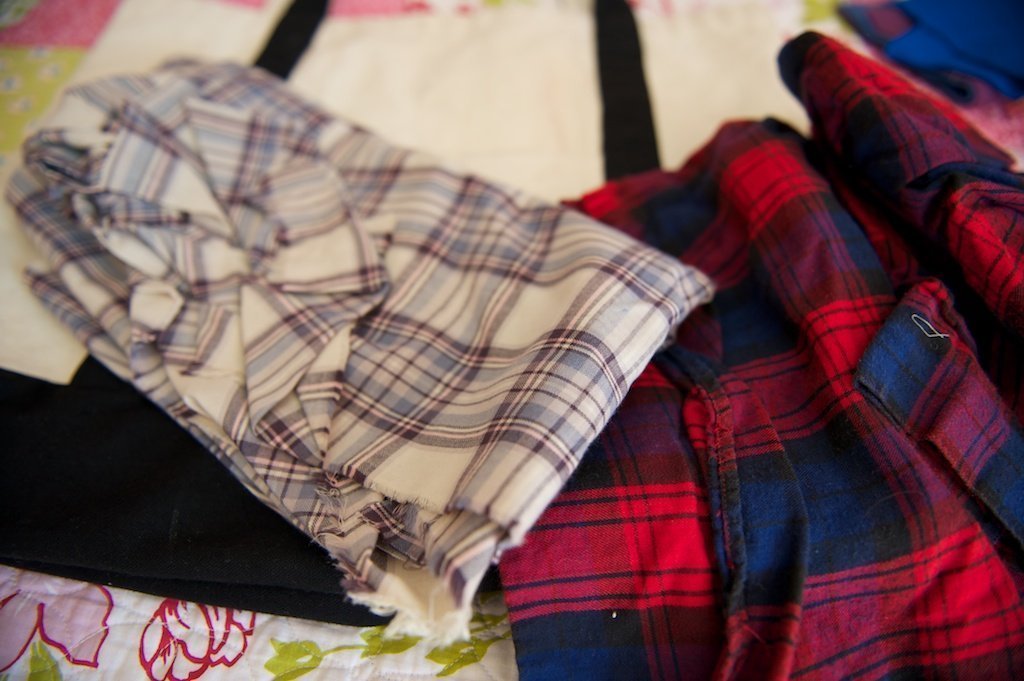 Cut out a piece a little bigger than you need. I don't measure because I'm lazy! Also I'm a very apathetic crafter so if I don't hurry and complete it in one sitting, I might never finish it. I just wanted to cover the pocket on this side but you'll see what I did on the other side in a minute.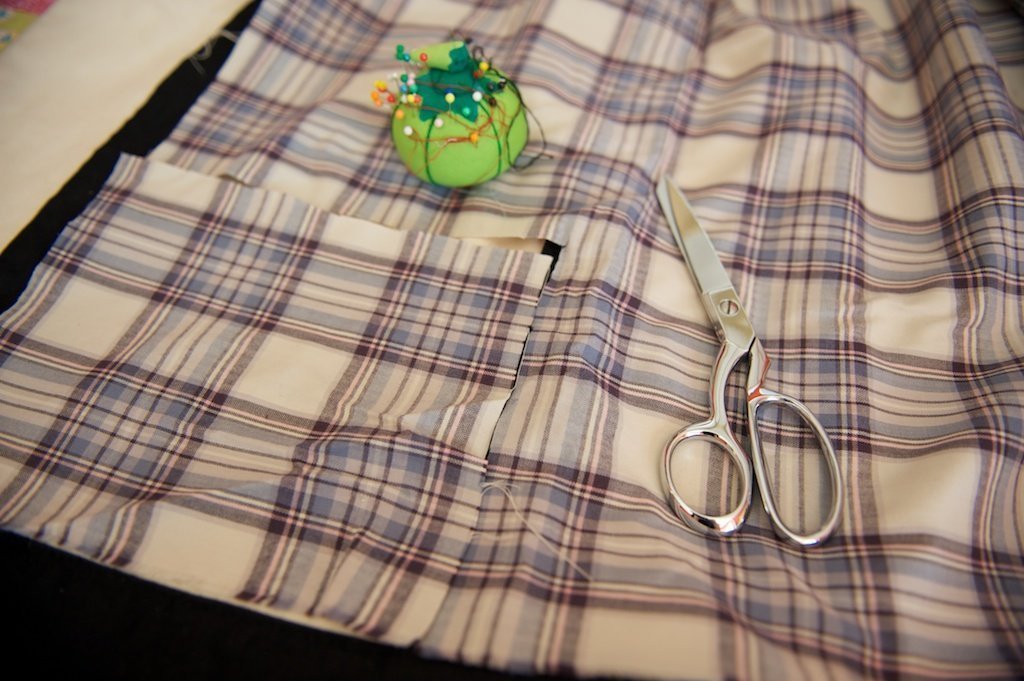 Do the same thing on the other side! Here's where I felt like a creative genius. I used an old flannel shirt and cut it so that the buttons and pocket stayed intact. Then fold each edge under and iron it flat so you have some nice edges: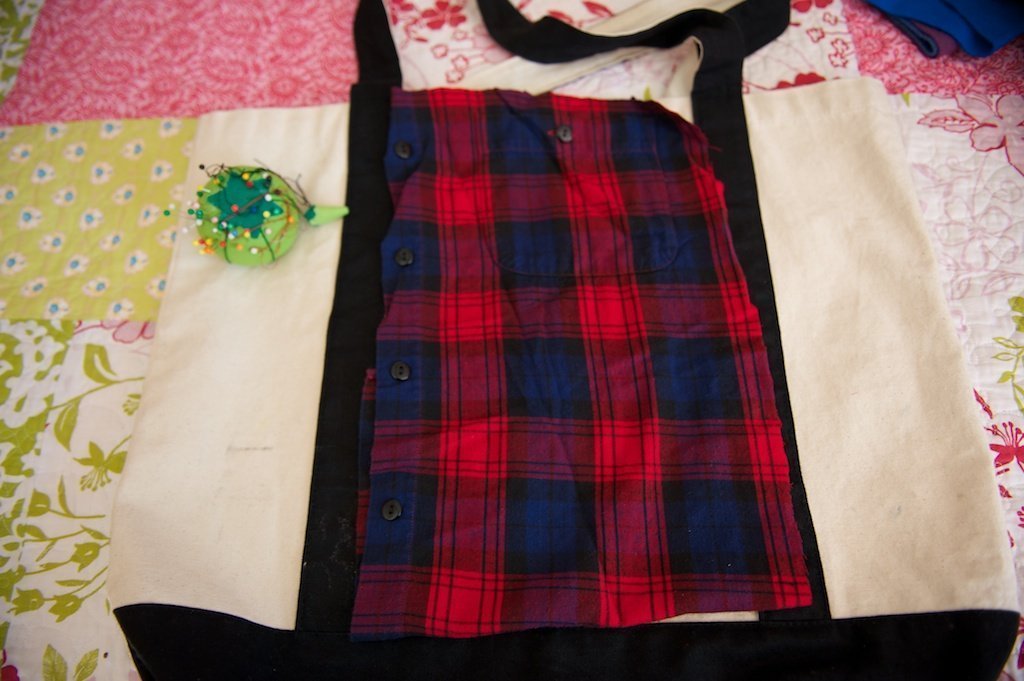 Pin that nicely ironed fabric to the bag: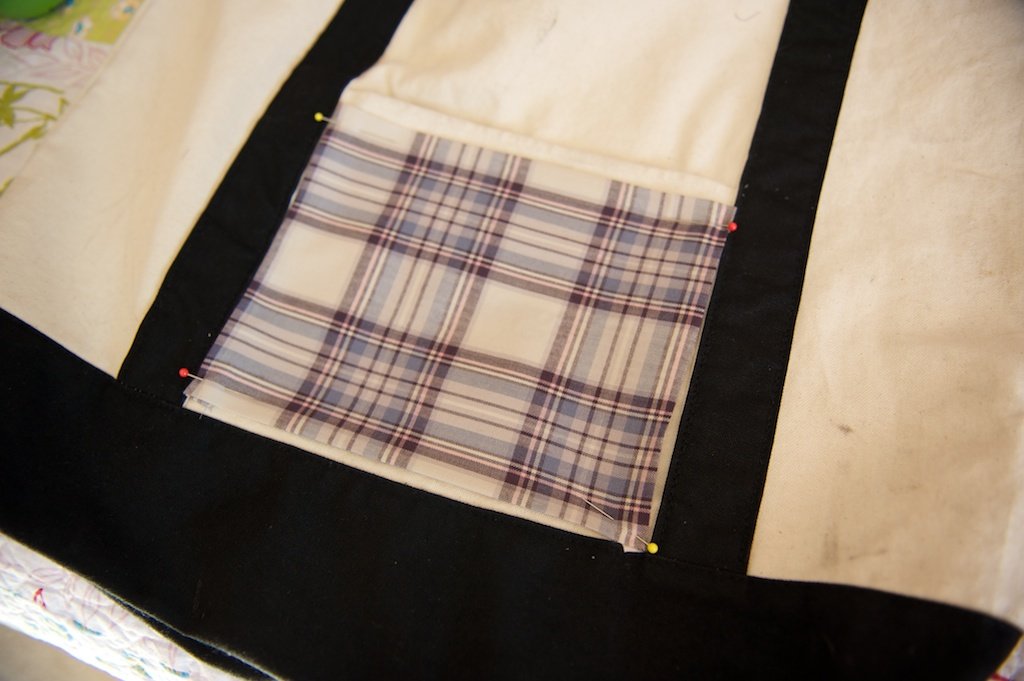 Slide the bag around the arm of the sewing machine (get your mom to thread it because you can never remember how) and sew a straight line on each side (pivot at corners…hopefully you know what pivot means).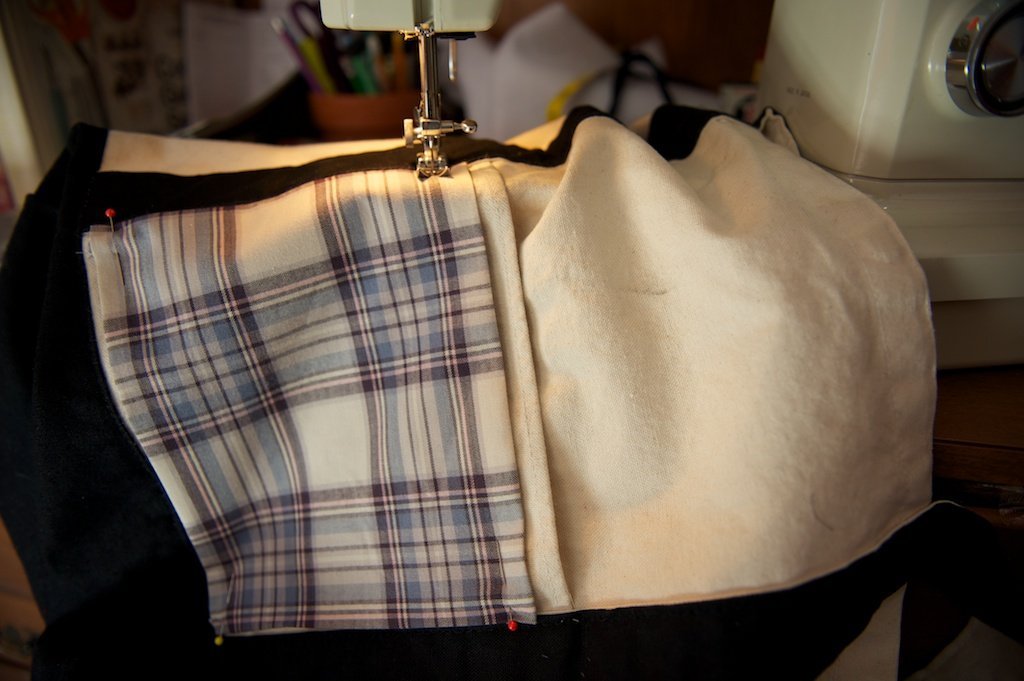 There. That looks nice: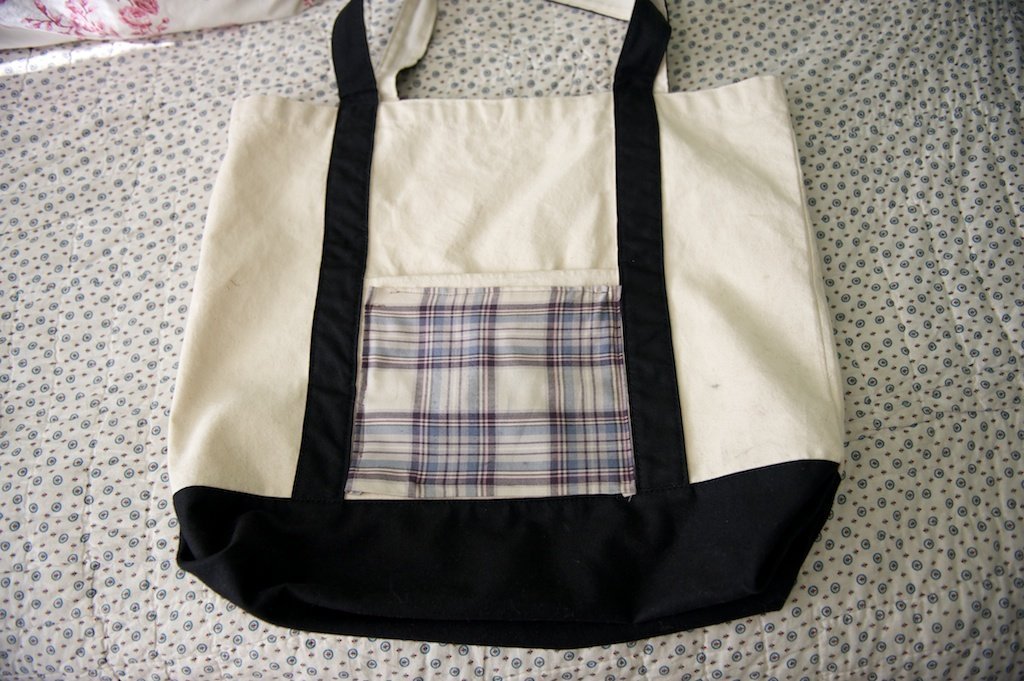 Flip it over and do the same on the other side. Just be careful and know how much fabric your machine can stand at once (mine groaned a little because of the thick canvas but it was fine).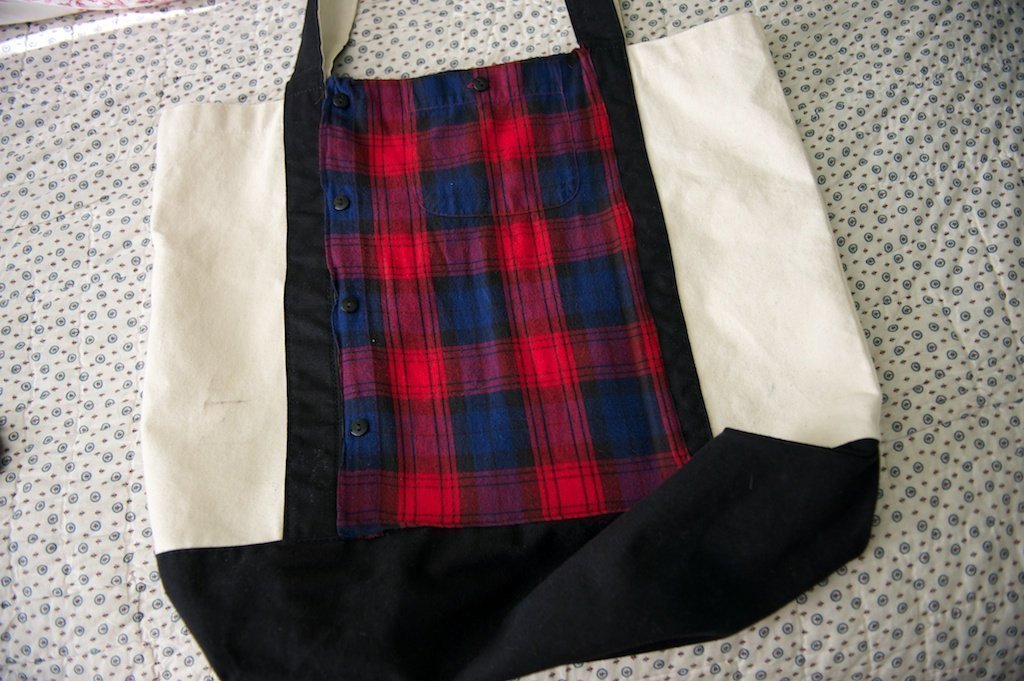 Stash your sketchbooks, records, and converse shoes inside and you are ready to go meet your hipster friends for lunch!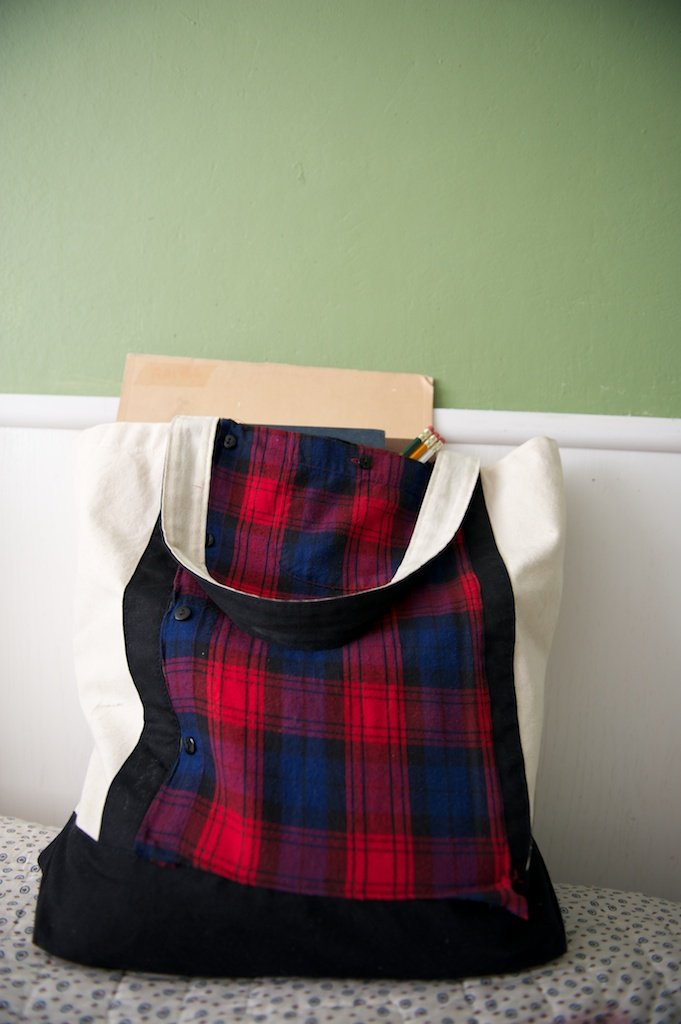 Thanks Laura!  This could also be a nice gift -inexpensive to make too!  Hope everyone is having a lovely week!
jessica