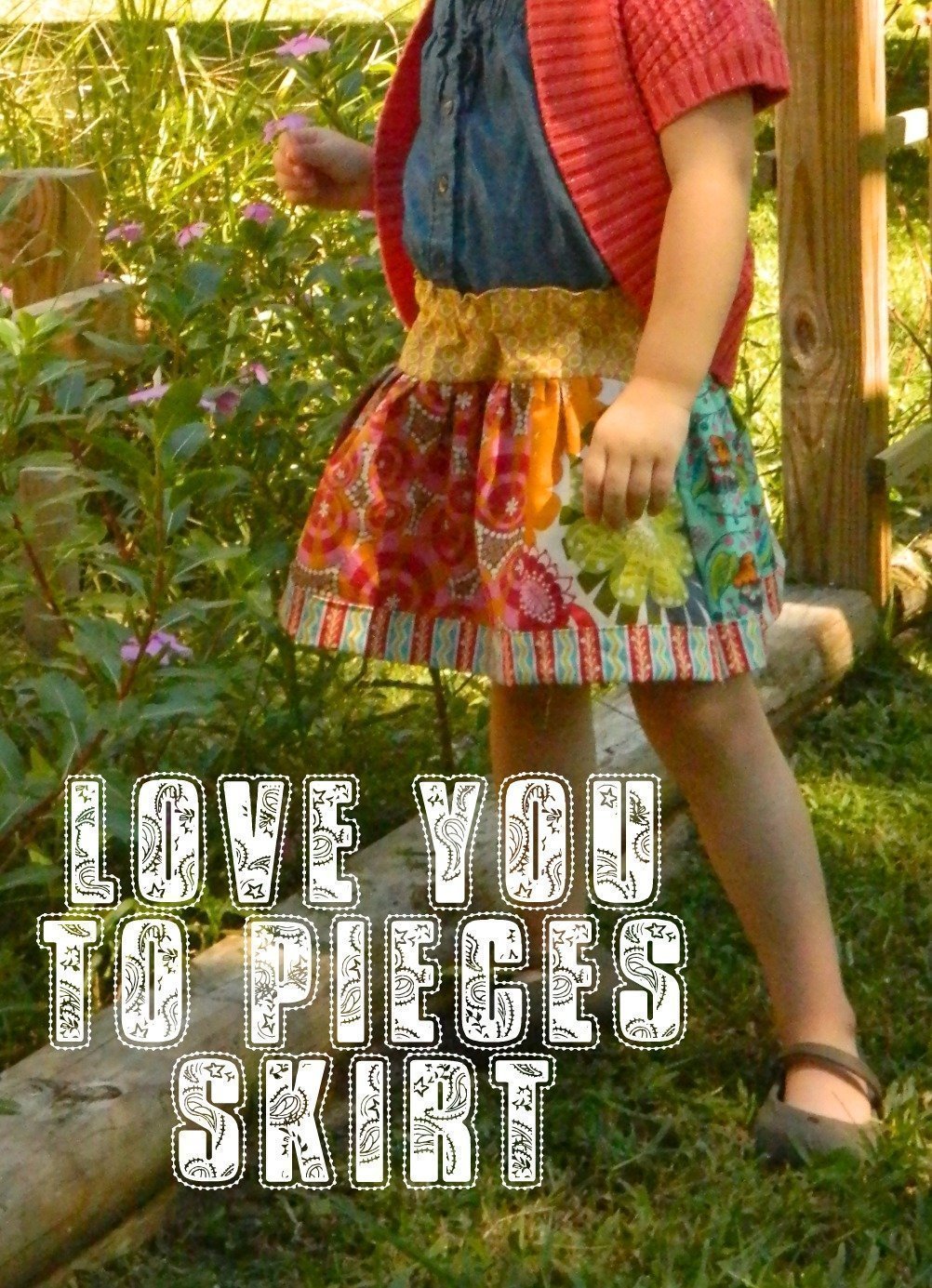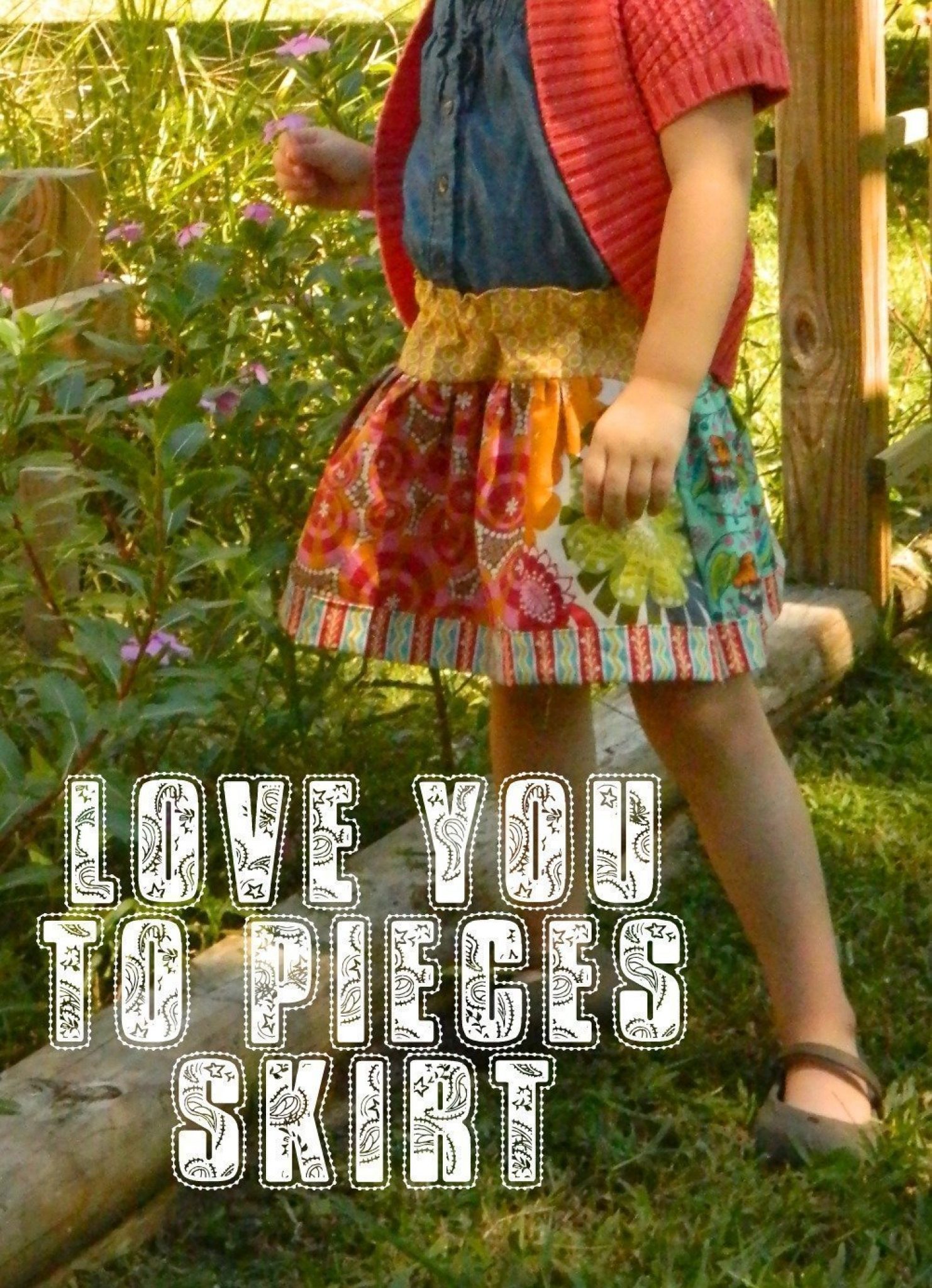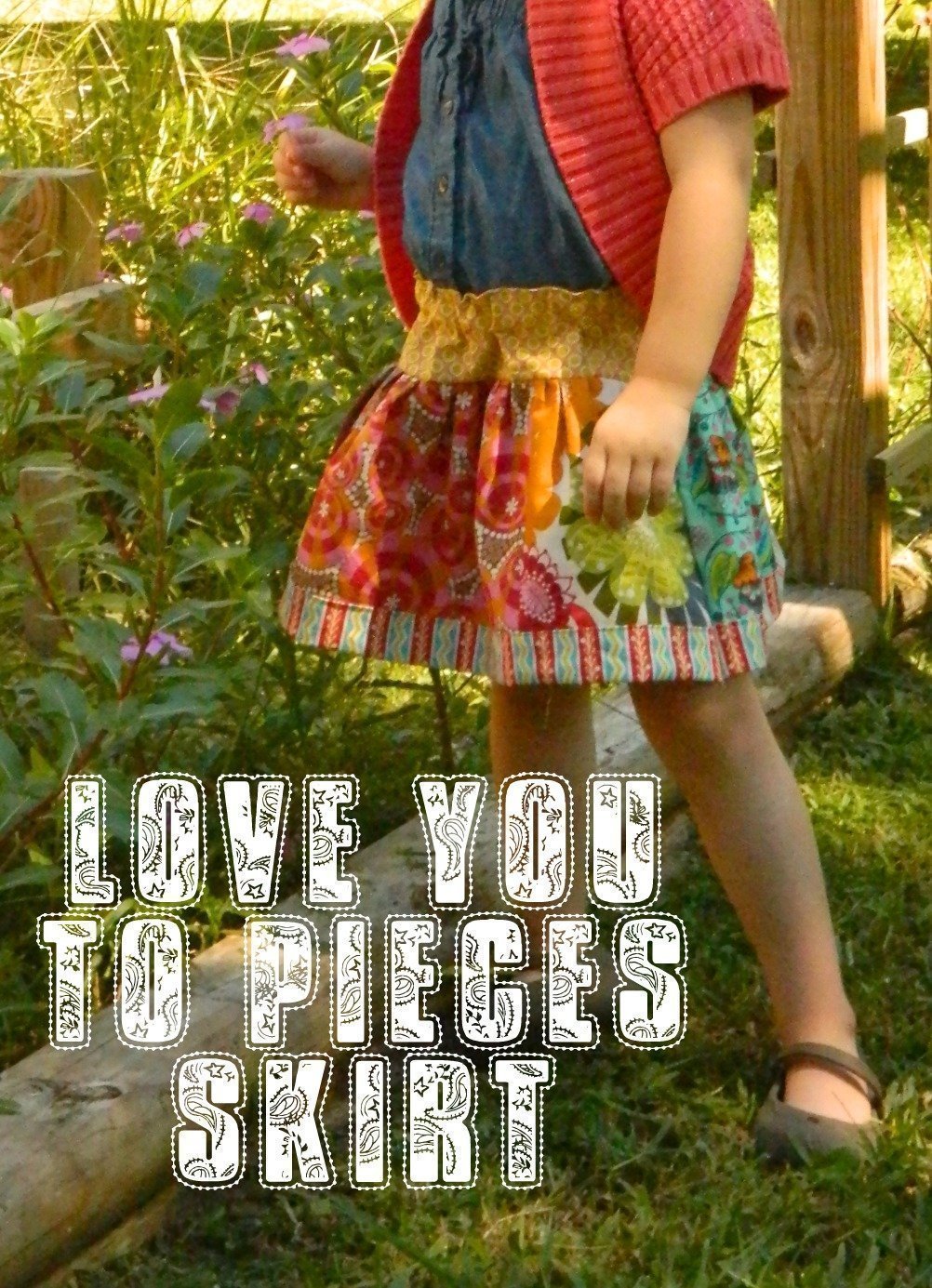 Hey!  I'm excited to share this tutorial with you.
This is another great way to use up scraps.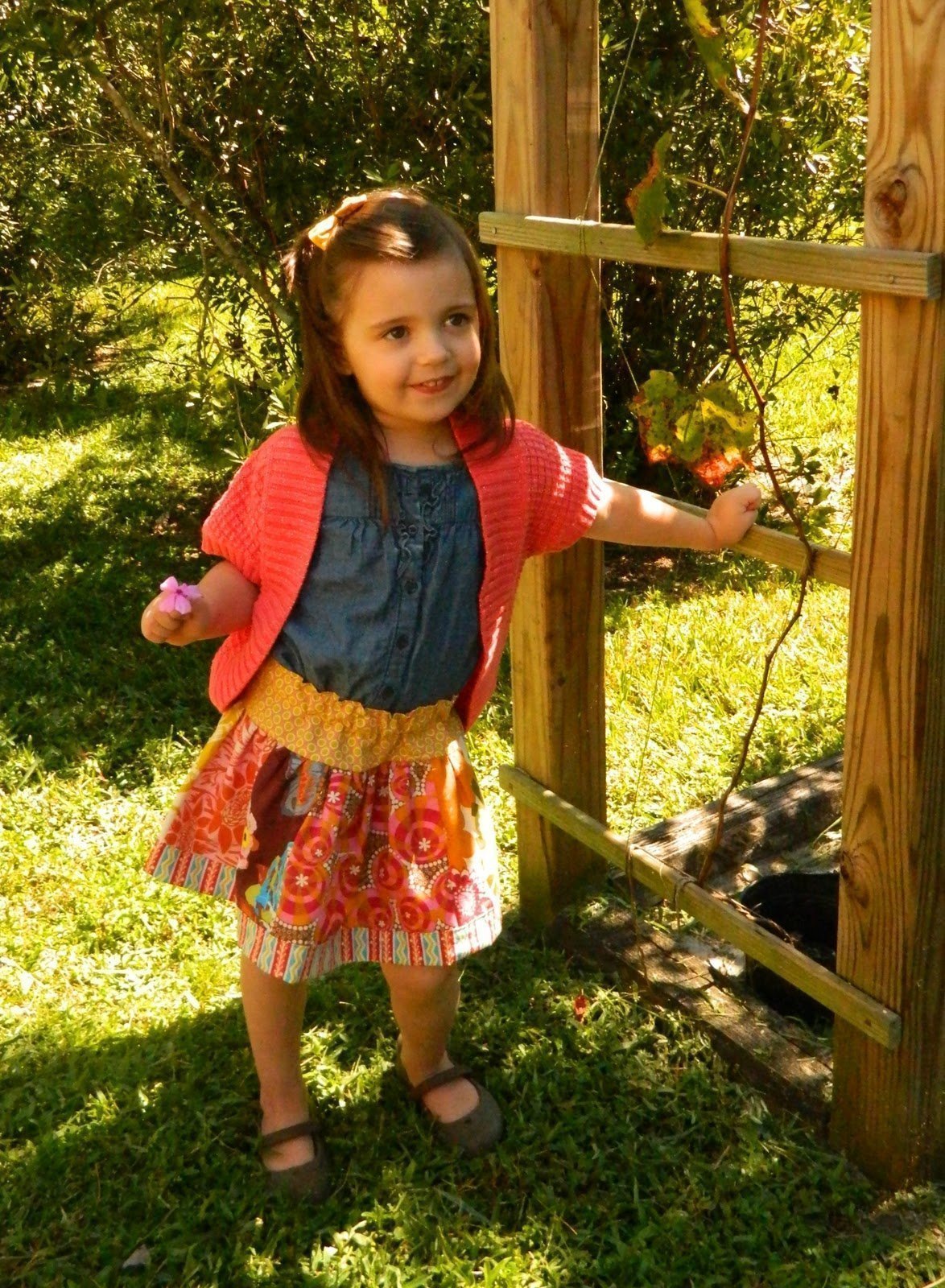 My mom had made a quilt using Anna Maria Horner's new line Loulouthi – and she had some wonderful scraps leftover. We found this skirt as inspiration on Pinterest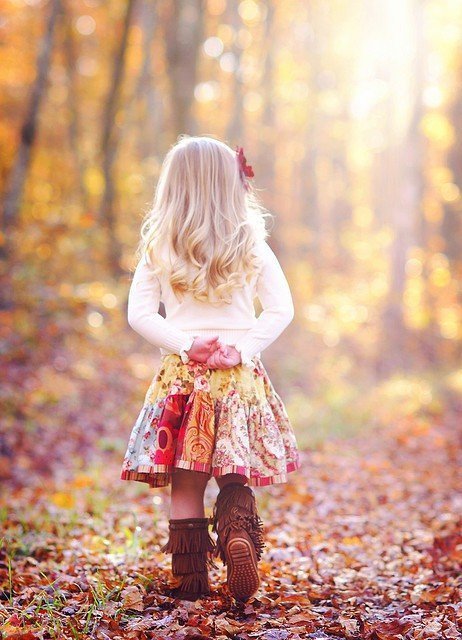 (how adorable is that?)
and decided to make our own!
Here are the supplies you'll need (I made a size 3T):
scraps of fabric that equal around 1 – 1 1/2 yards
24″ of 3/4″ elastic
scissors/pins/iron/thread/sewing machine
 
Step 1:  Cut the pieces.  You will need a Yoke Waistband, Skirt Fabric, and Contrast Band Hem.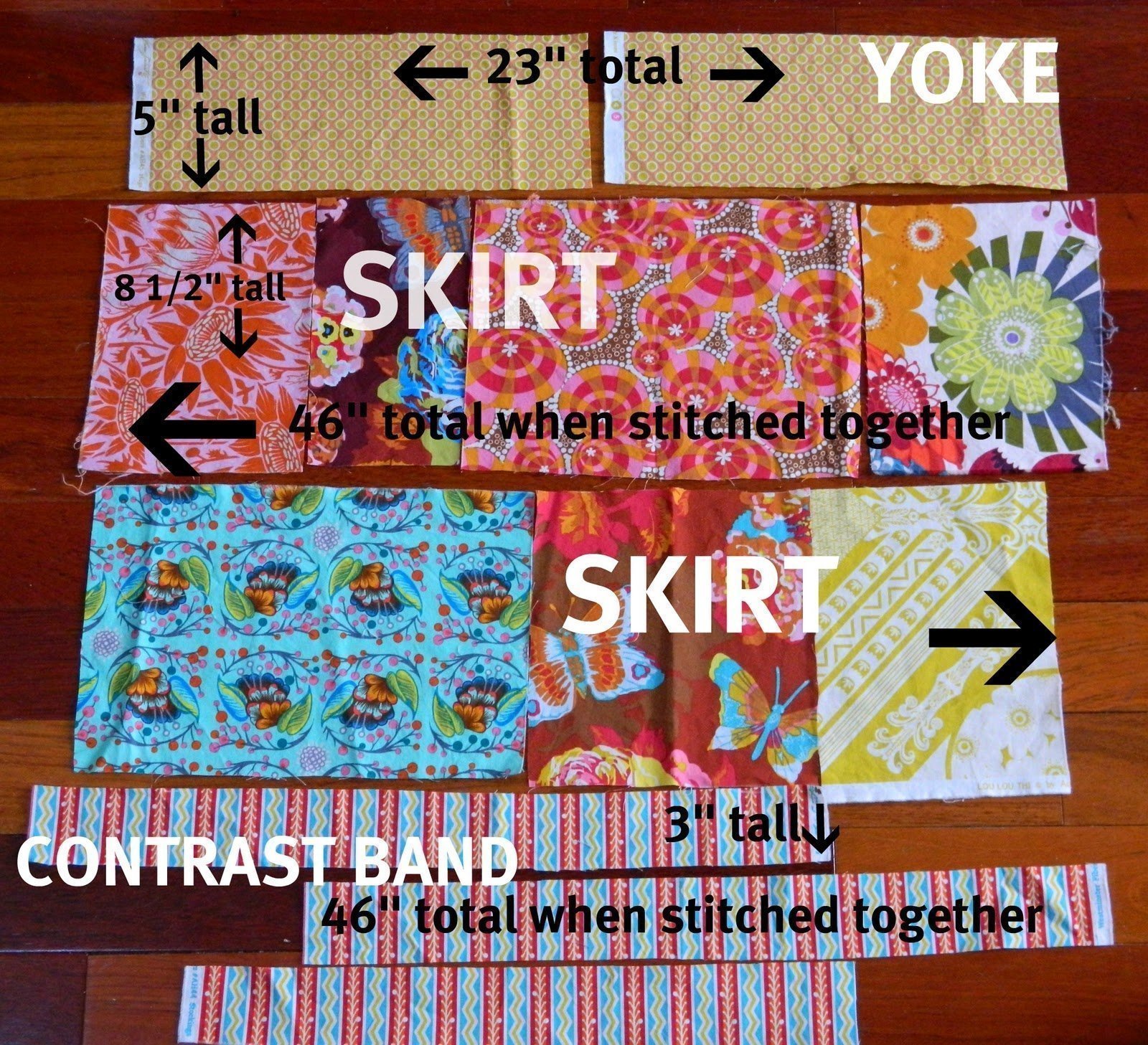 Okay I know that's kind of a crazy picture.  I pieced a bunch of things because I was working with smaller scraps, but here are the dimensions explained:
Yoke: 5″x 23″ (mine were in two pieces 5″x 12″ and I had to sew them together)
Skirt: 8 1/2″x 46″ when sewn together.  You will need to add an inch for every piece to allow for the seam allowance – when I laid these all out after cutting it measured 53″, but after sewing them it measured 46″.
Contrast Band: 3″ x 46″ when stitched together.  The same applies here – you may have to piece a few strips, but once you sew it together it should measure 3″ x 46″.
Step 2:  Sew all the skirt pieces together.  You should have a long piece that measures  8 1/2″ x 46″.  Serge or zig zag all of the seams.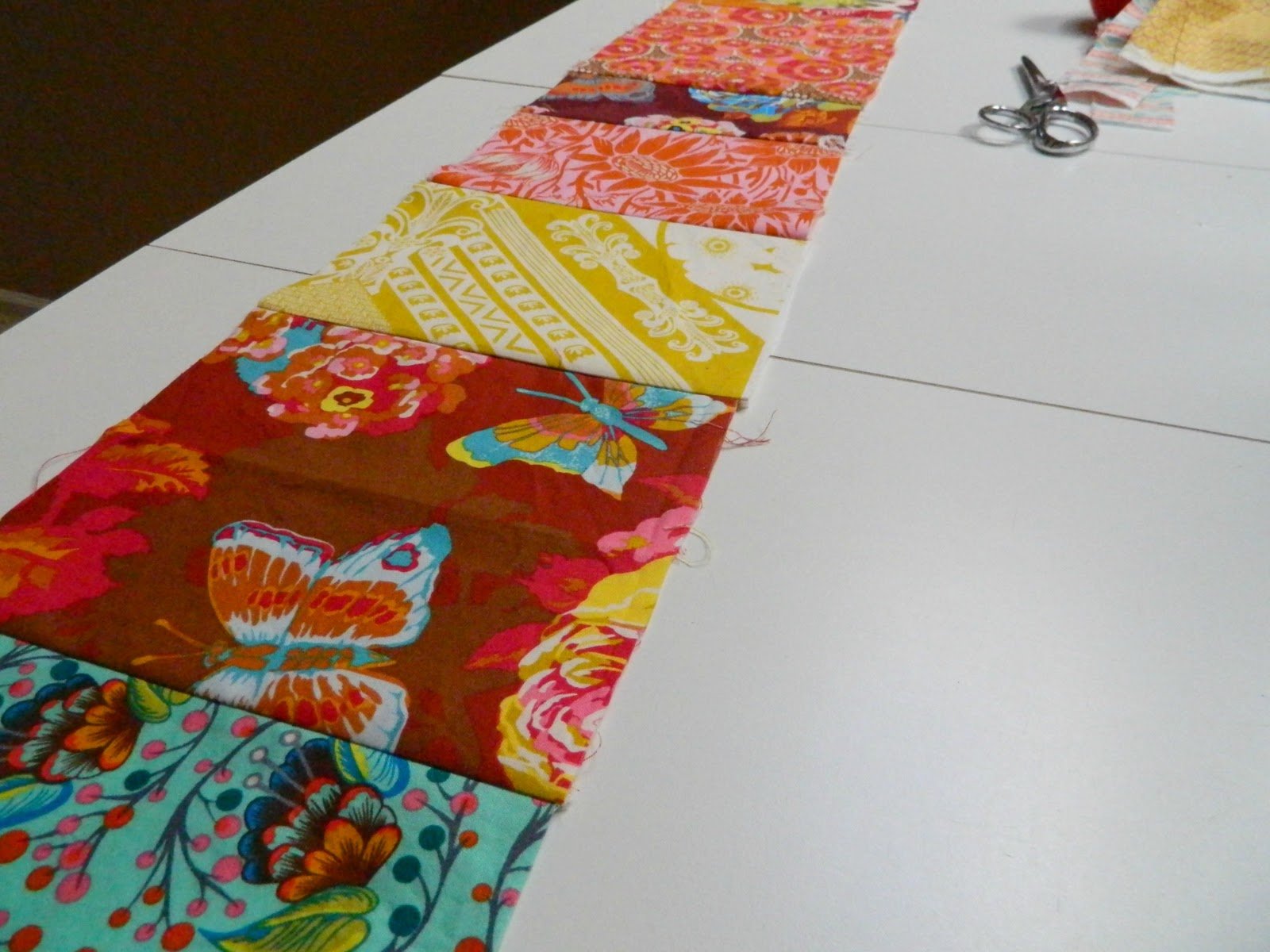 Step 3:  Sew the Contrast Band strips together (right sides together) so that you have on long band 3″ x 46″.  Lay it's right side against the wrong side of the skirt panel and pin.
(This may seem wrong, but go with me here)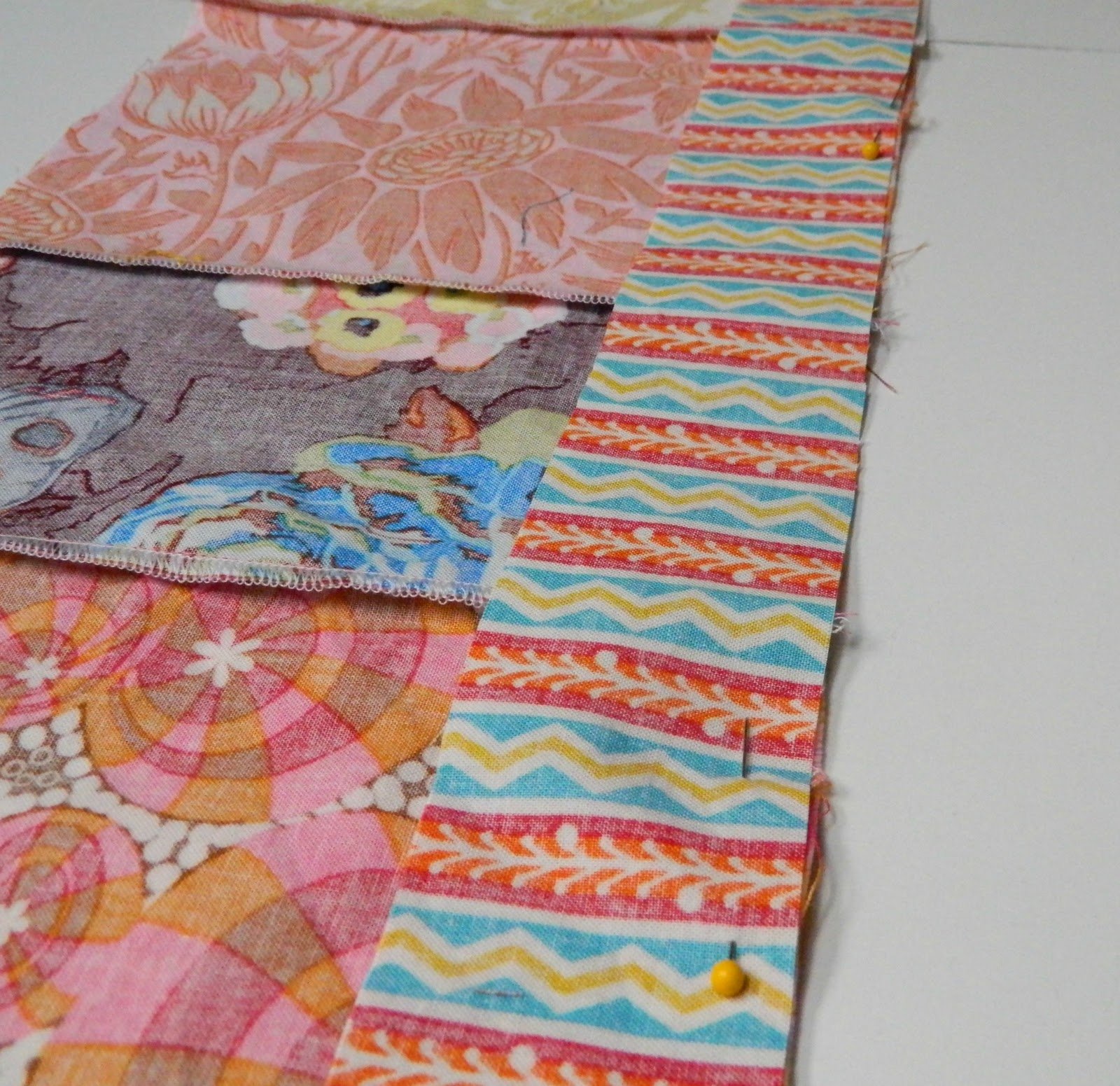 Sew along the edge using 3/8″ seam.  When you have finished, open it up and it will look like this: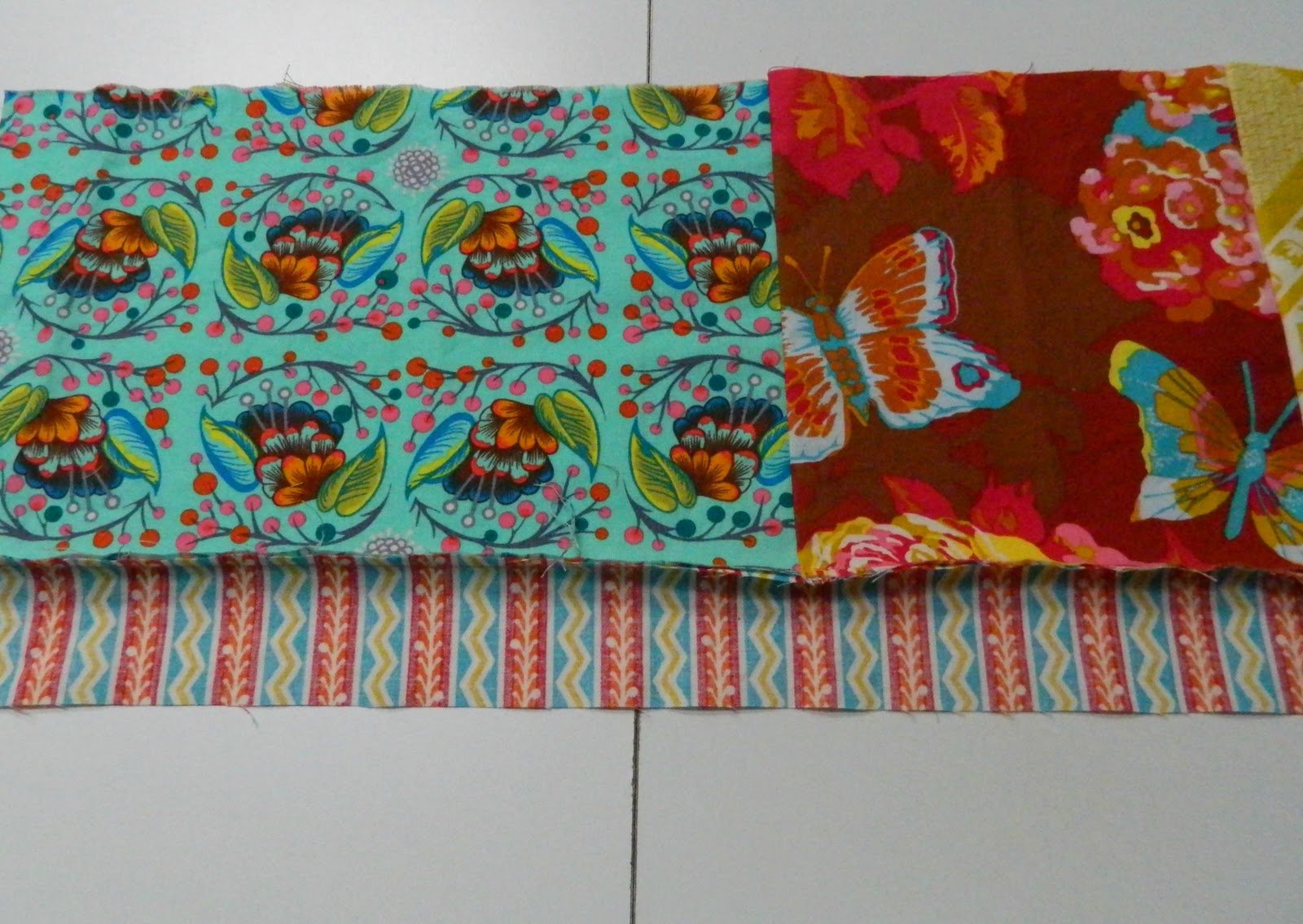 Step 4:  Press 1/4″ of the band toward the wrong side.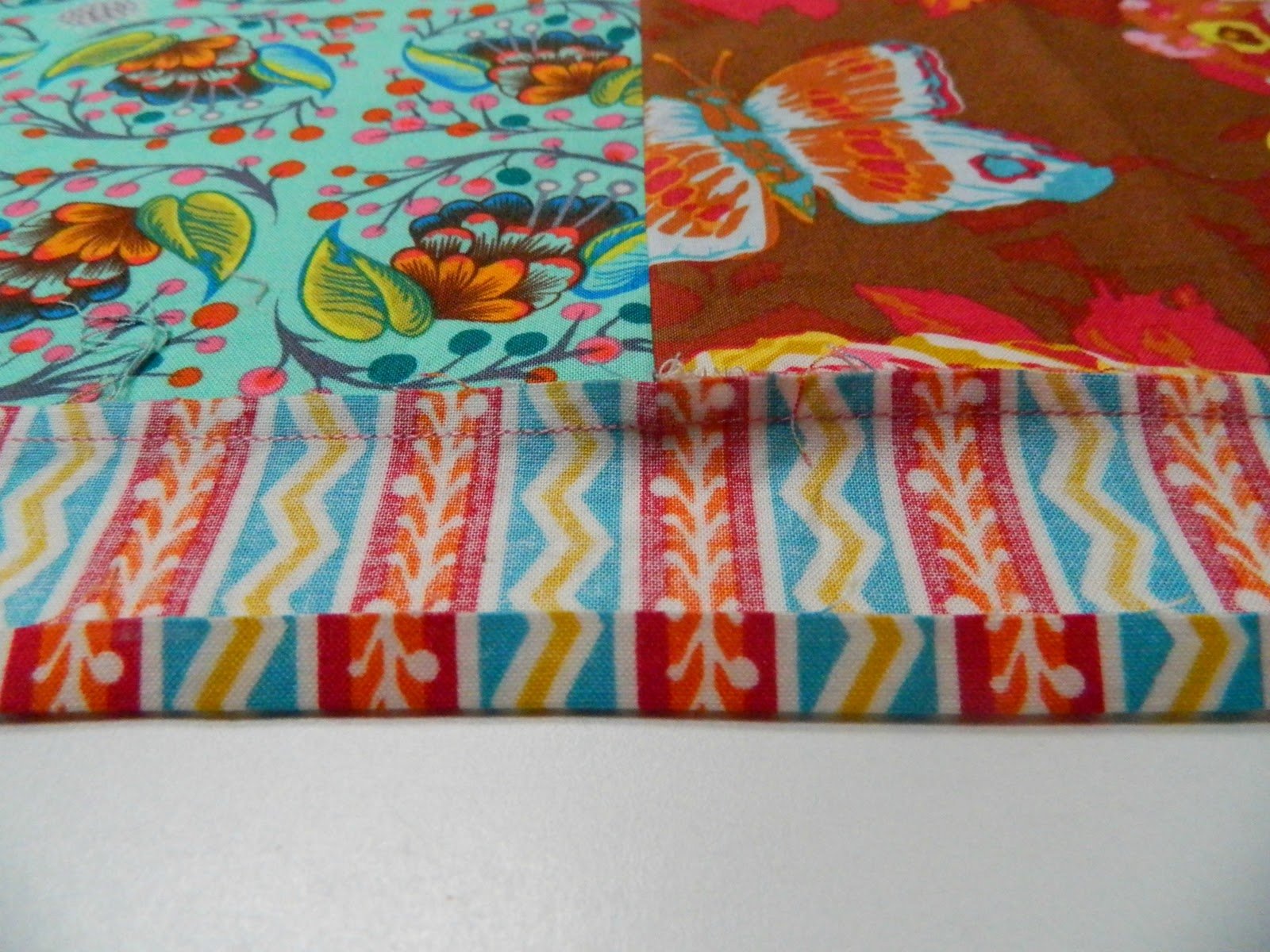 Then press the band up about 1″ and pin it to the skirt panel.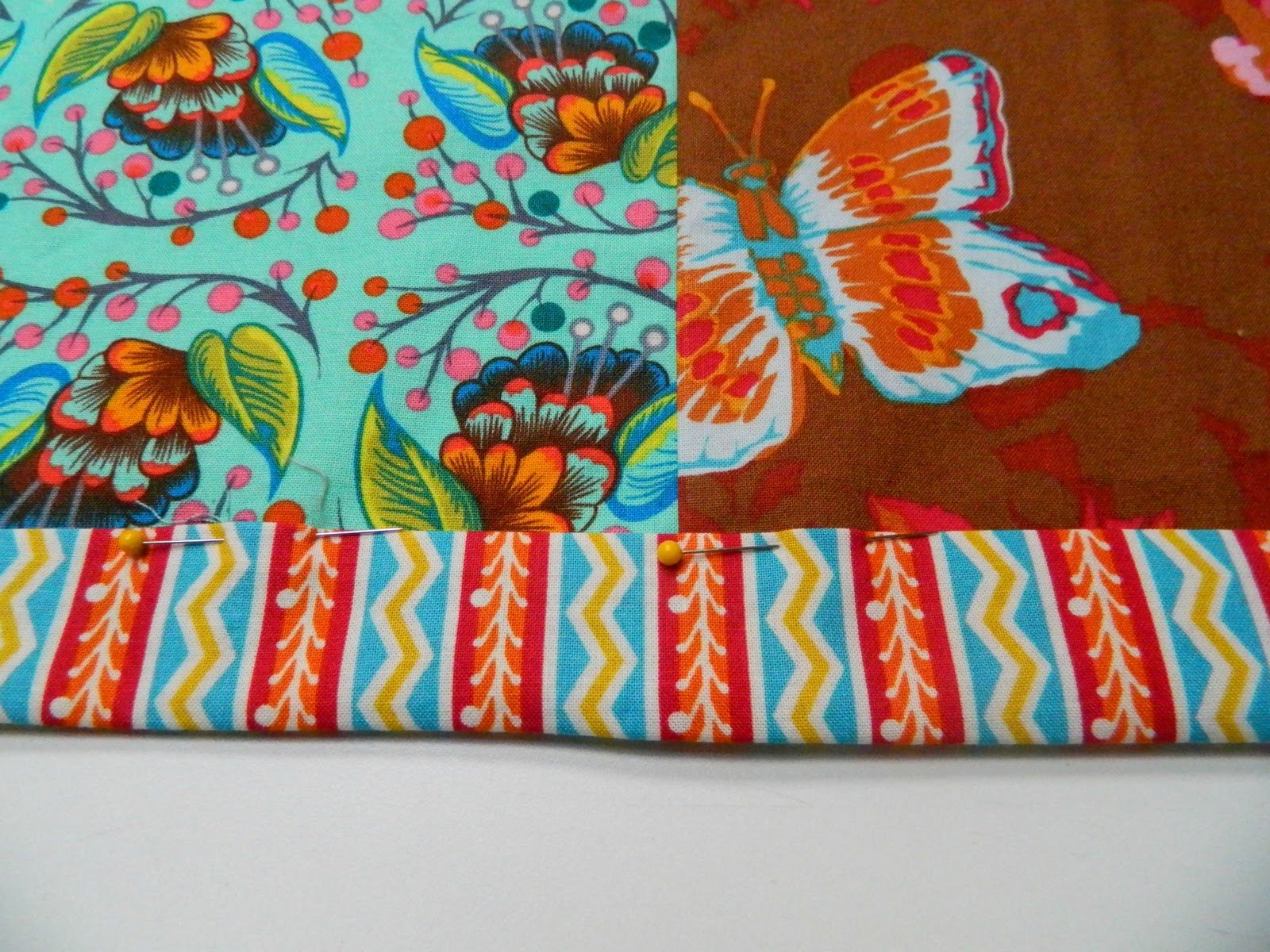 Top stitch it in place.
Here's how it should look: front and back.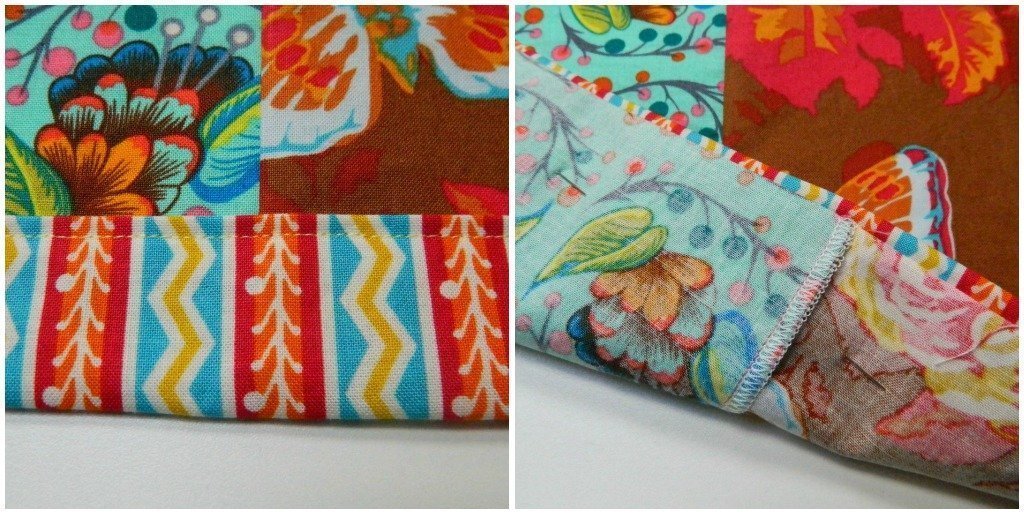 Step 5:  Using a basting stitch, sew along the top of the skirt panel twice and gather so that it measures 23″.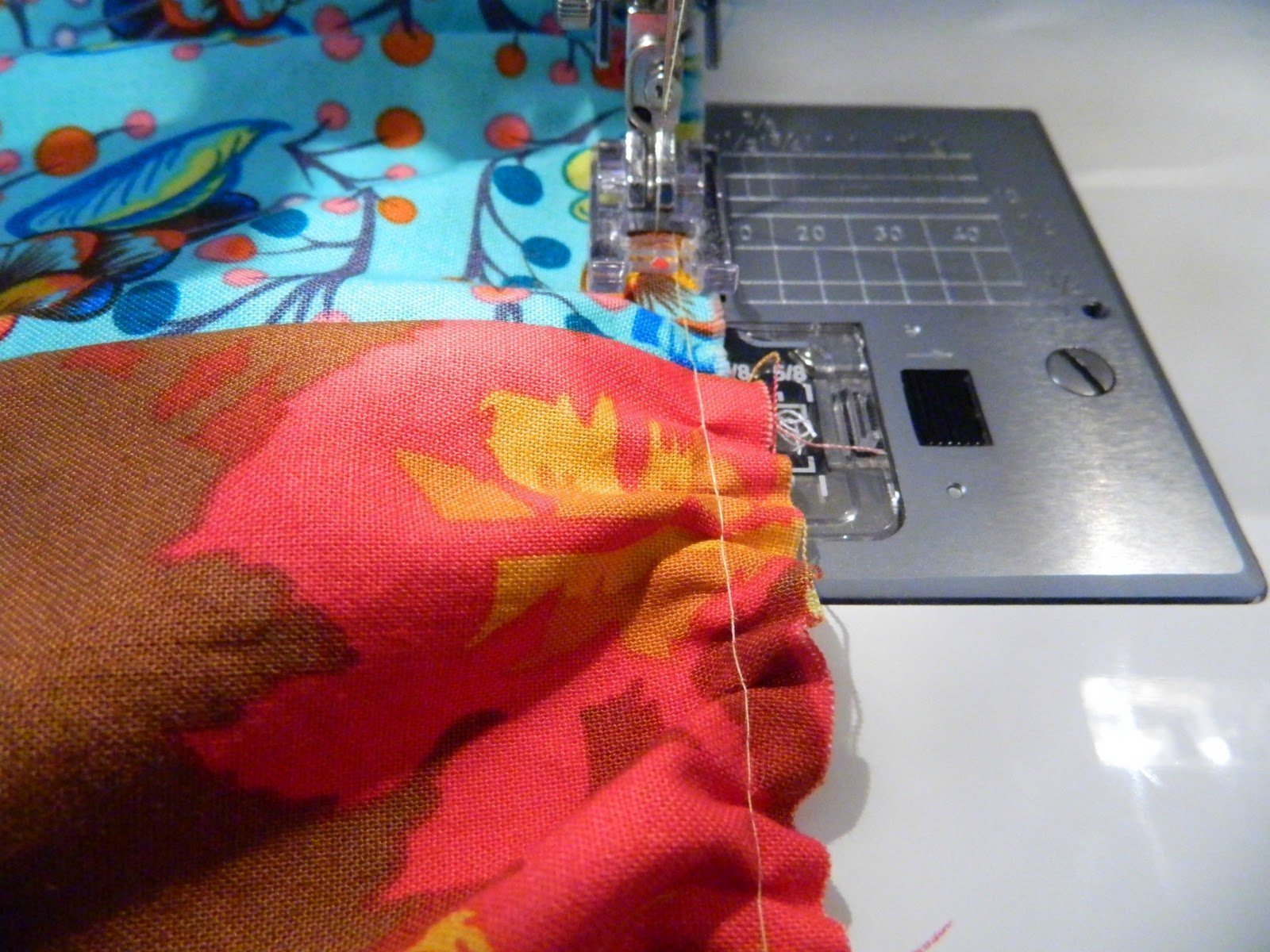 Step 6: Pin the yoke waistband right sides together along the gathered edge.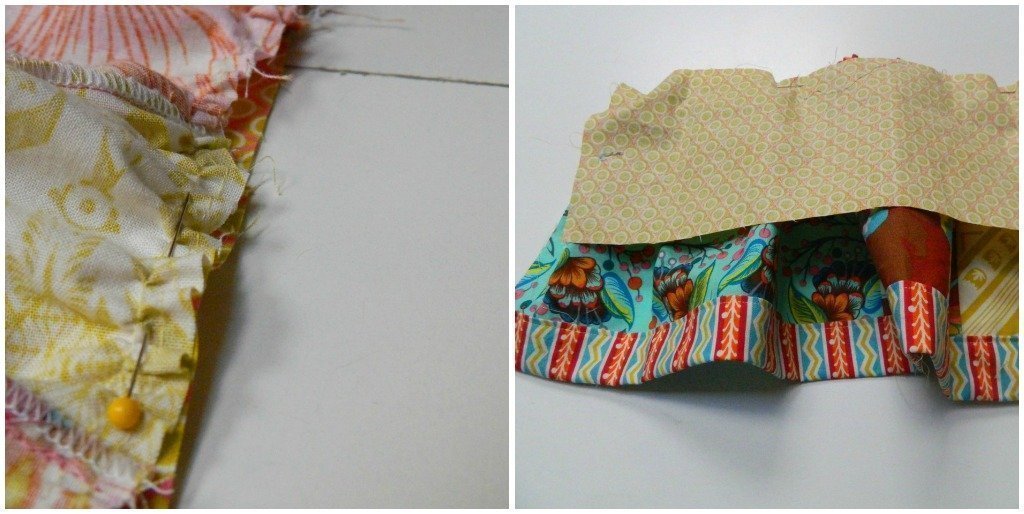 Stitch in place.  Zig zag or serge the seam then press it towards the skirt.
It should now look like this: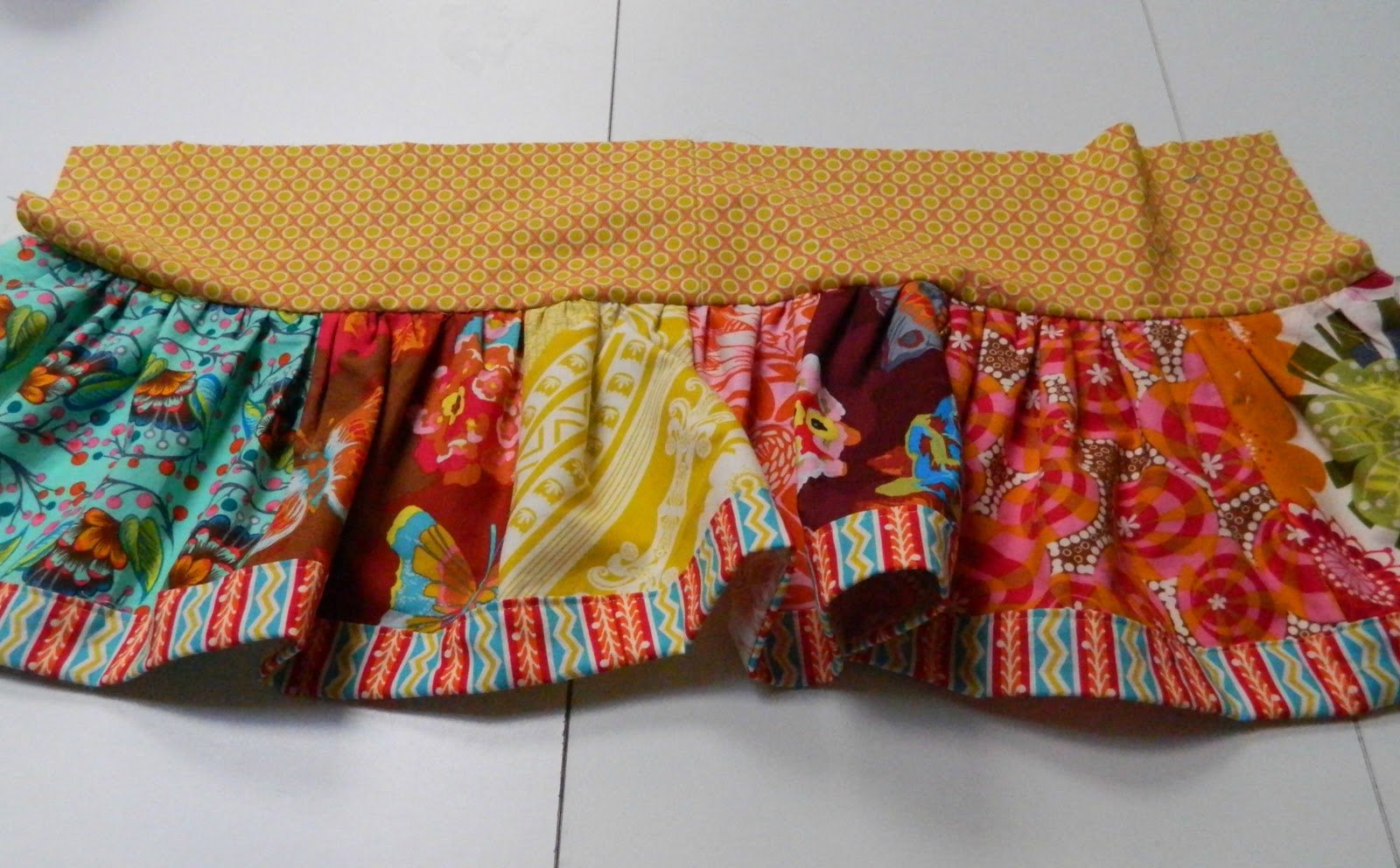 Step 7:  Press the top of the waistband under 1/4″, then pin the edges of the skirt right sides together and sew the side seam.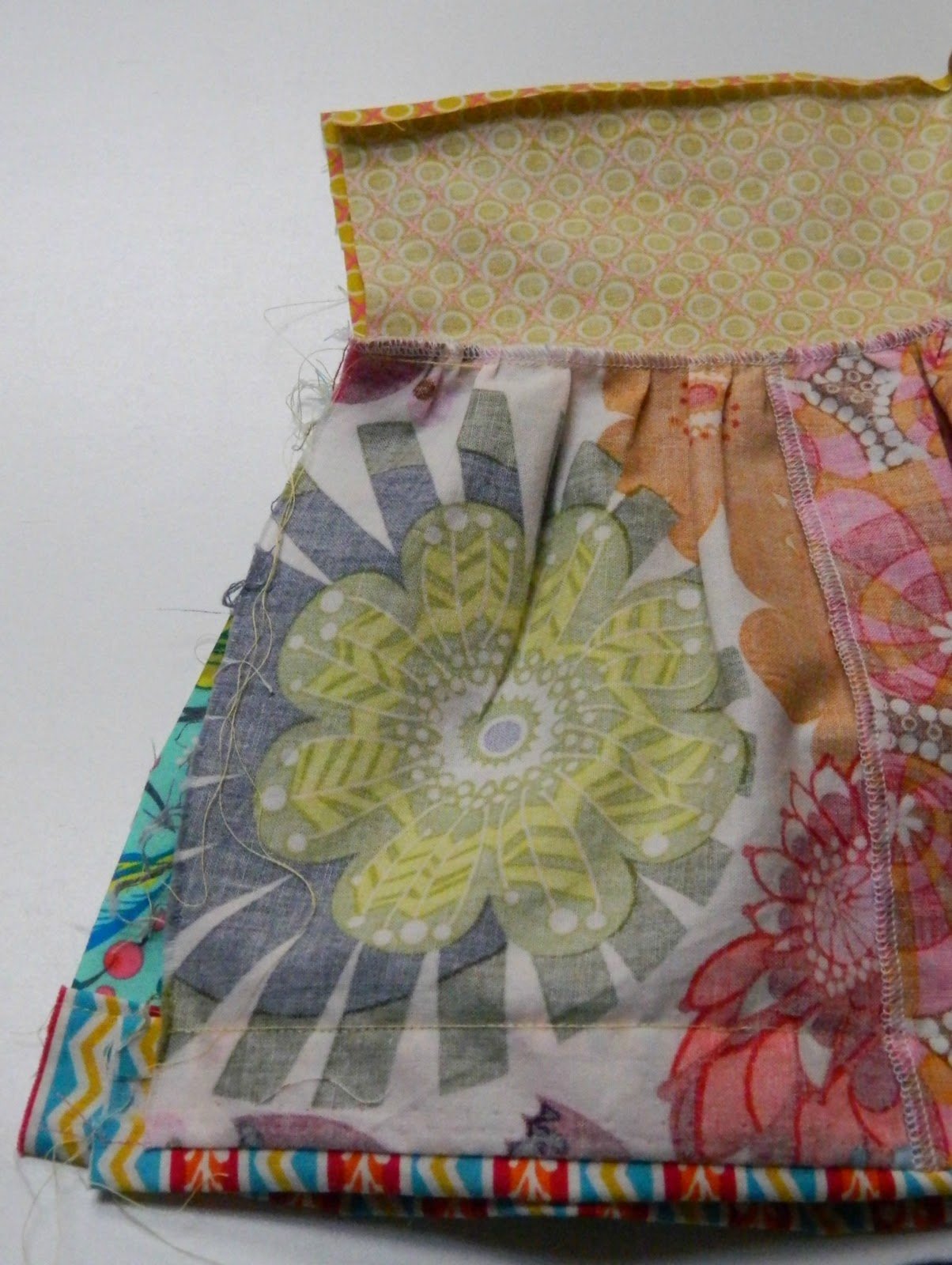 Zig zag or serge the side seam.
Step 8: Fold the top of the yoke down about 1 1/2″.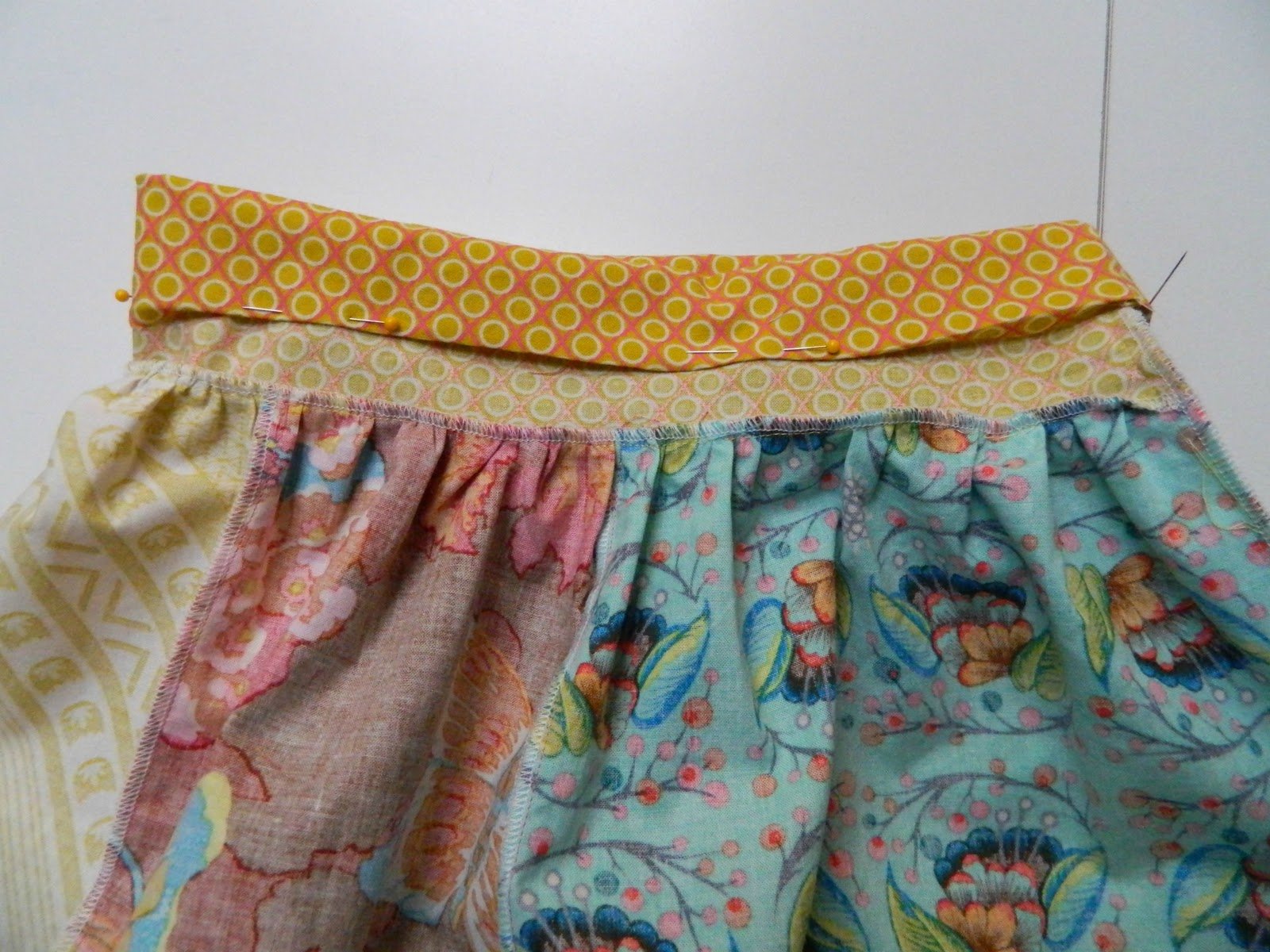 Leave about a one inch opening, and stitch it in place.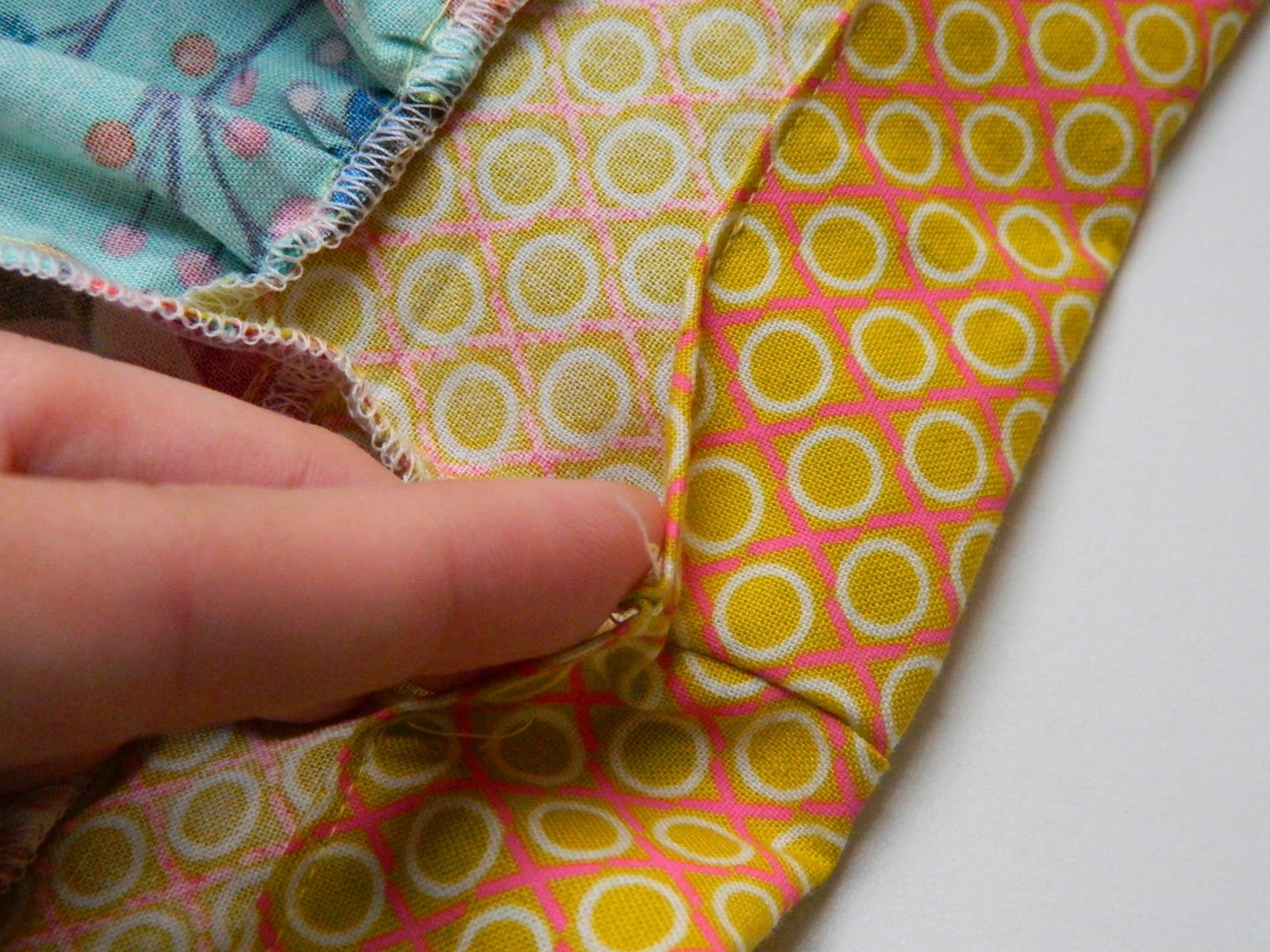 Step 9:  Fasten a safety pin to one end of the elastic and run it through the casing.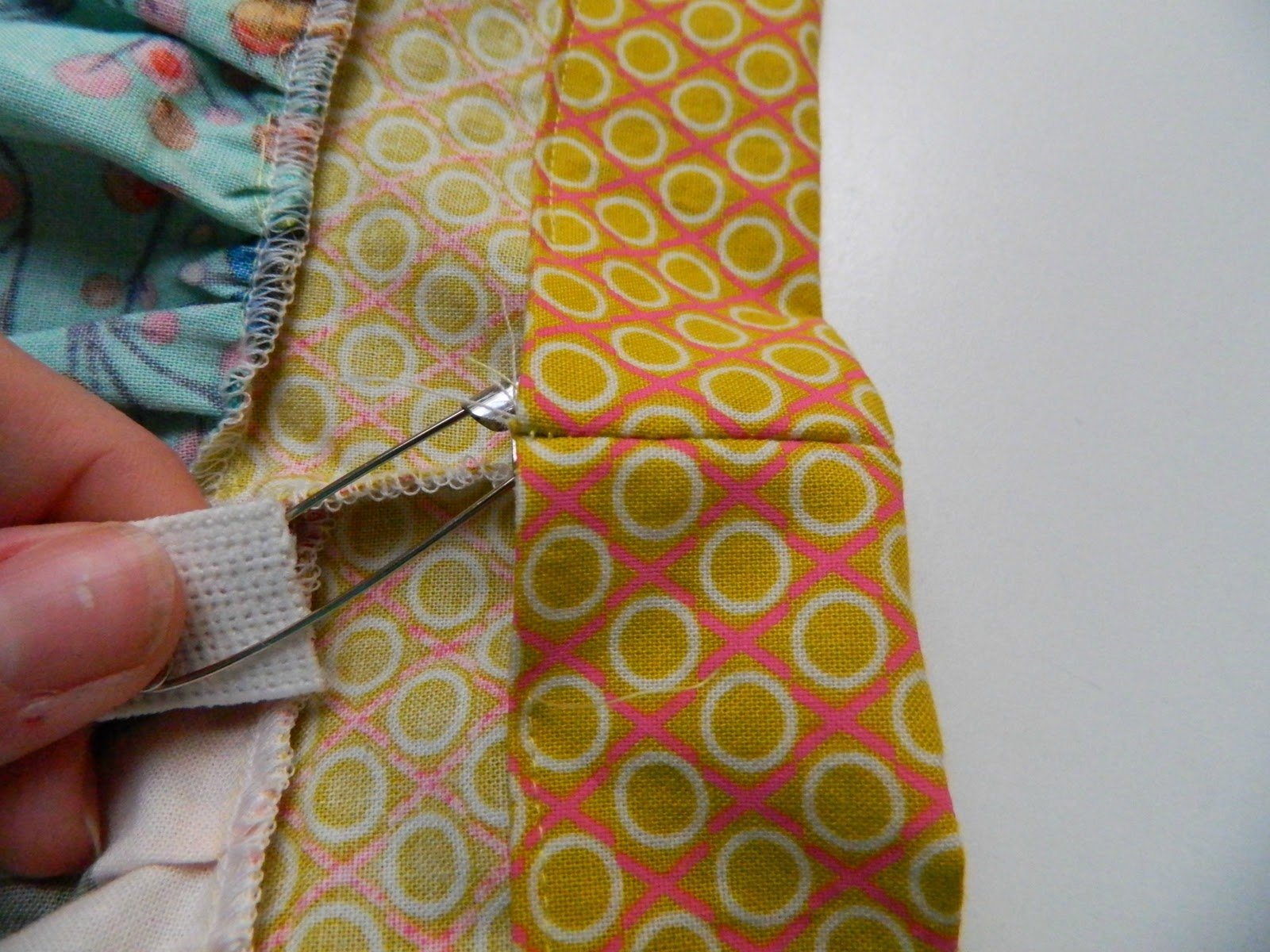 Measure it on your kiddo to get the right size, then stitch the two elastic ends together.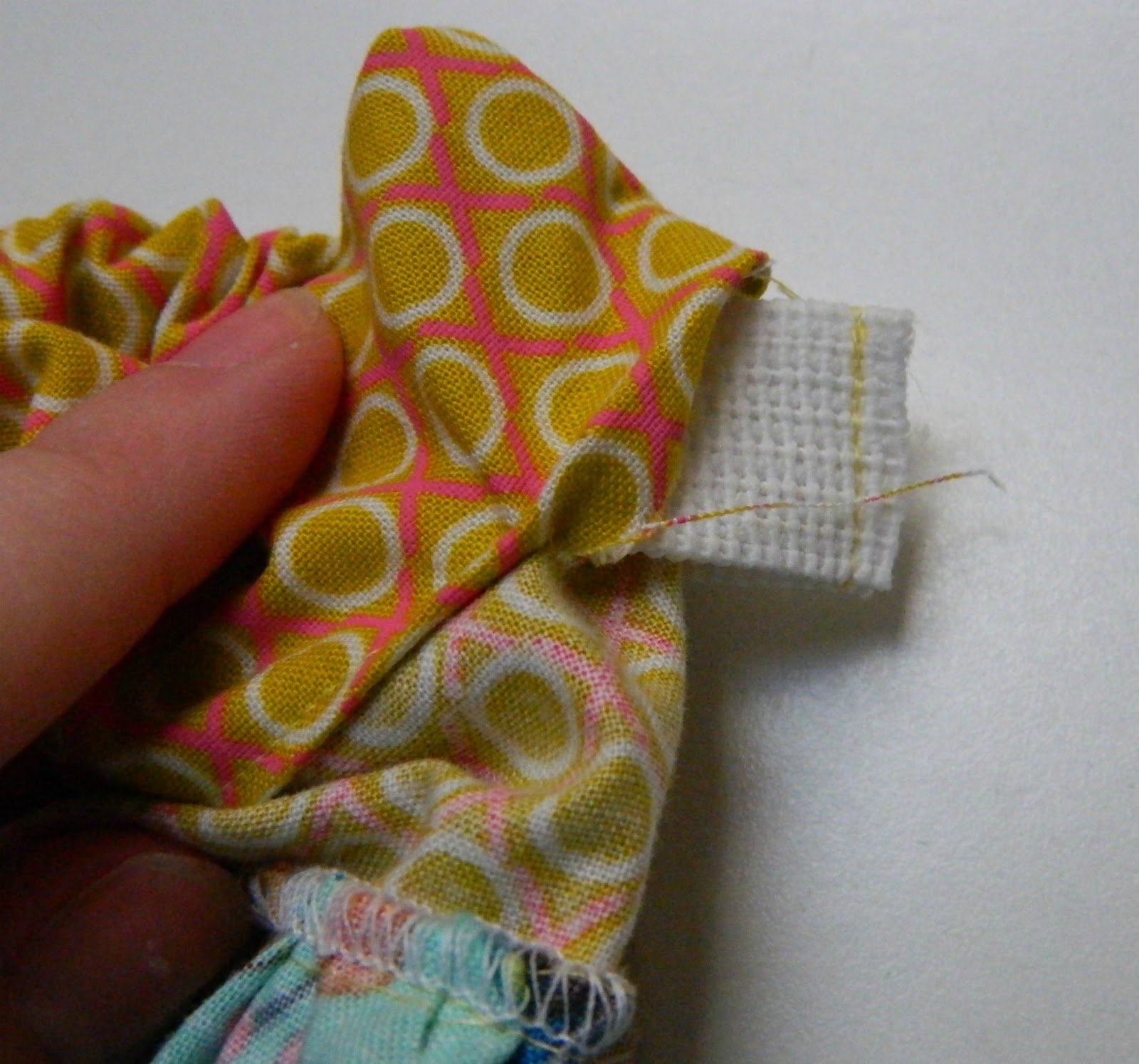 Slip the elastic inside and topstitch the opening closed.
Step 10:  This step is optional but it makes the garment look a little more professional and it will keep the elastic from rolling when you wash it.  Scoot the elastic to the bottom of the casing, and top stitch around the top of the yoke, about 1/8″ down from the top.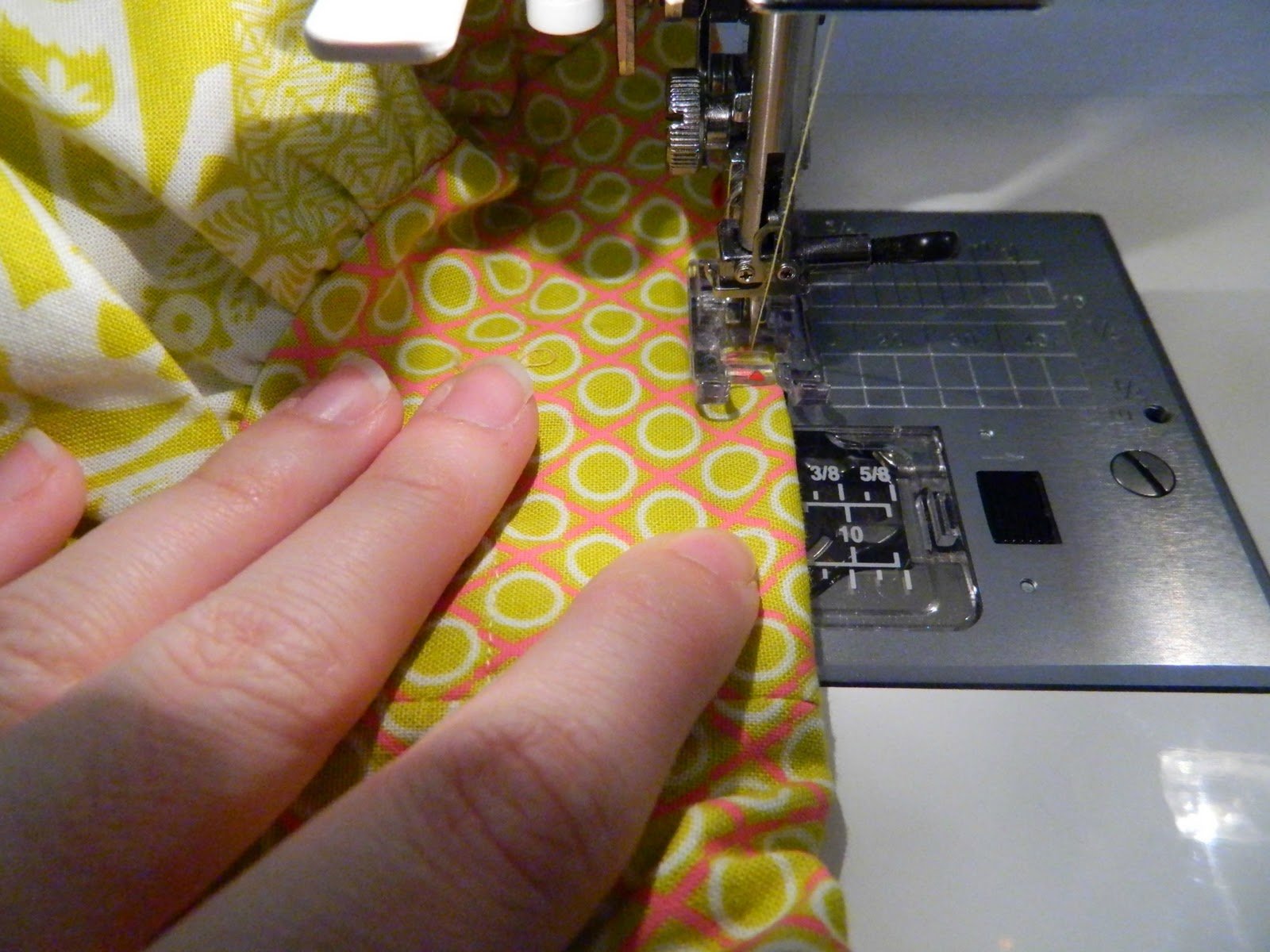 When you are finished, it will look like this: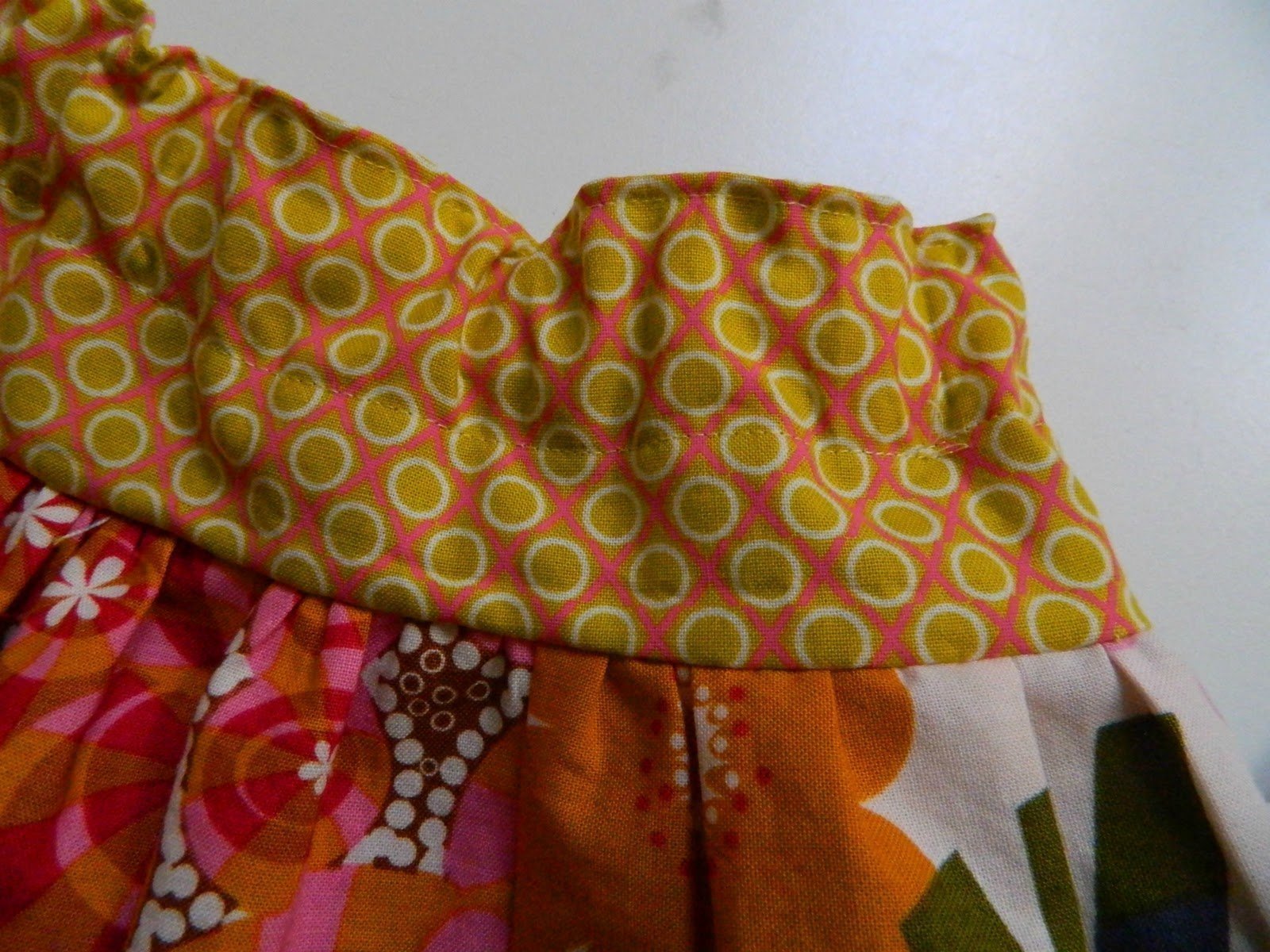 >That's it! Enjoy watching your cutie spin and play in her new skirt!