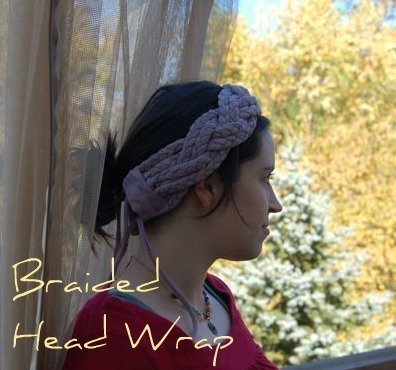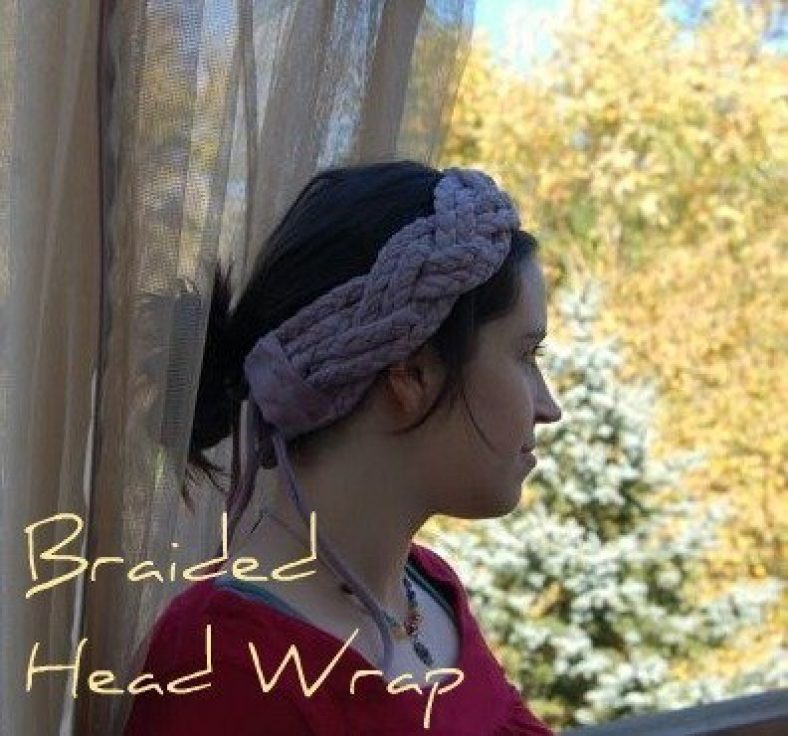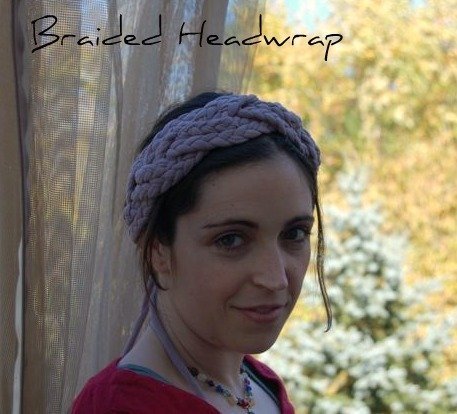 For those of you who don't sew at all – this is a dazzling no-sew project.  Of course, I copied it from Anthropologie.  Are you tired of me doing that?  Oh well, i guess you'll just have to live with it because I LOVE anthro and can't afford to buy stuff there.  So I copycat.  I have seen many tutorials bouncing around about making t-shirt yarn – which I'm all for – but the projects seem pretty lack-luster.  Once I saw this headwrap on Anthro…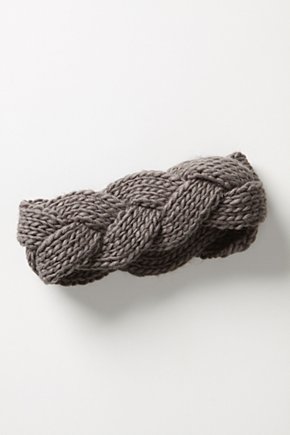 I knew it would be the perfect project for t-shirt yarn.  Assisting me on this project is my young lovely friend Lydia –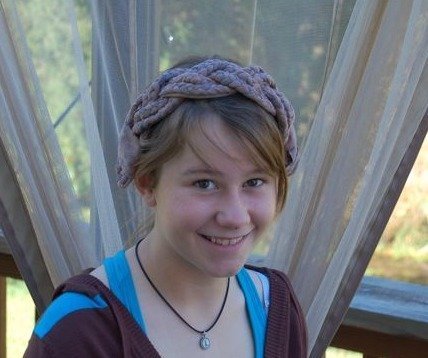 and we would like you to know that we spent $0 making this project… and you probably will be able to do the same!  Are you ready to make one?  okay….
Supplies:
1 or 2 t-shirts WITHOUT side seams and in the color you want (of course you can always dye it to any color…this is a great time to ask your hubby to clean out his t-shirt drawer)
(I used a men's extra large t-shirt)
Scissors
Water soluble pen
Hot Glue/ Glue Gun
T-shirt yarn is very simple and fun to make and this tutorial explains it well.
MAKING THE HEADWRAP:
Here's what the back should look like: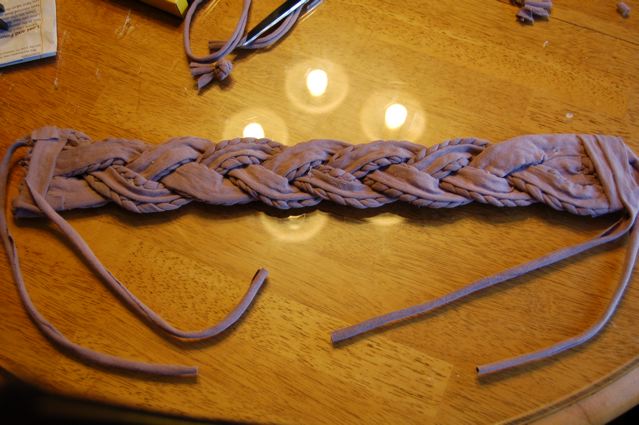 Here's what the front should look like: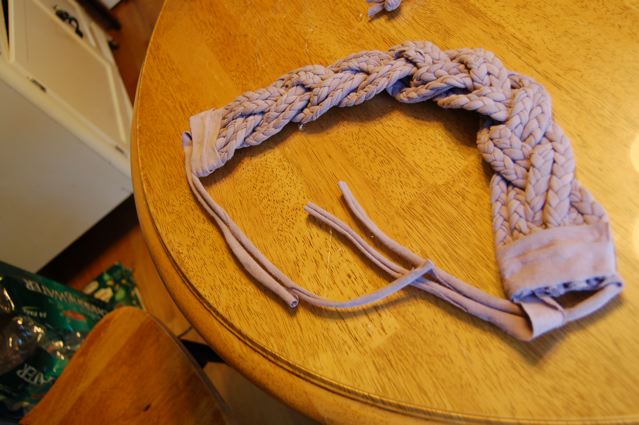 Now you can either wrap it around your head, or wrap it up as a gift for a friend!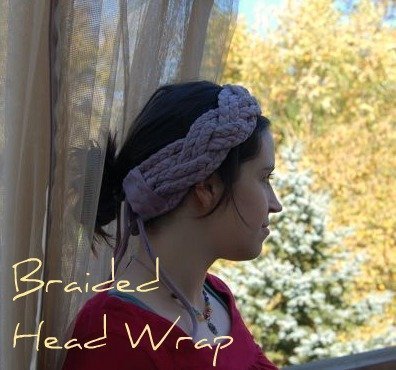 good luck, jessica