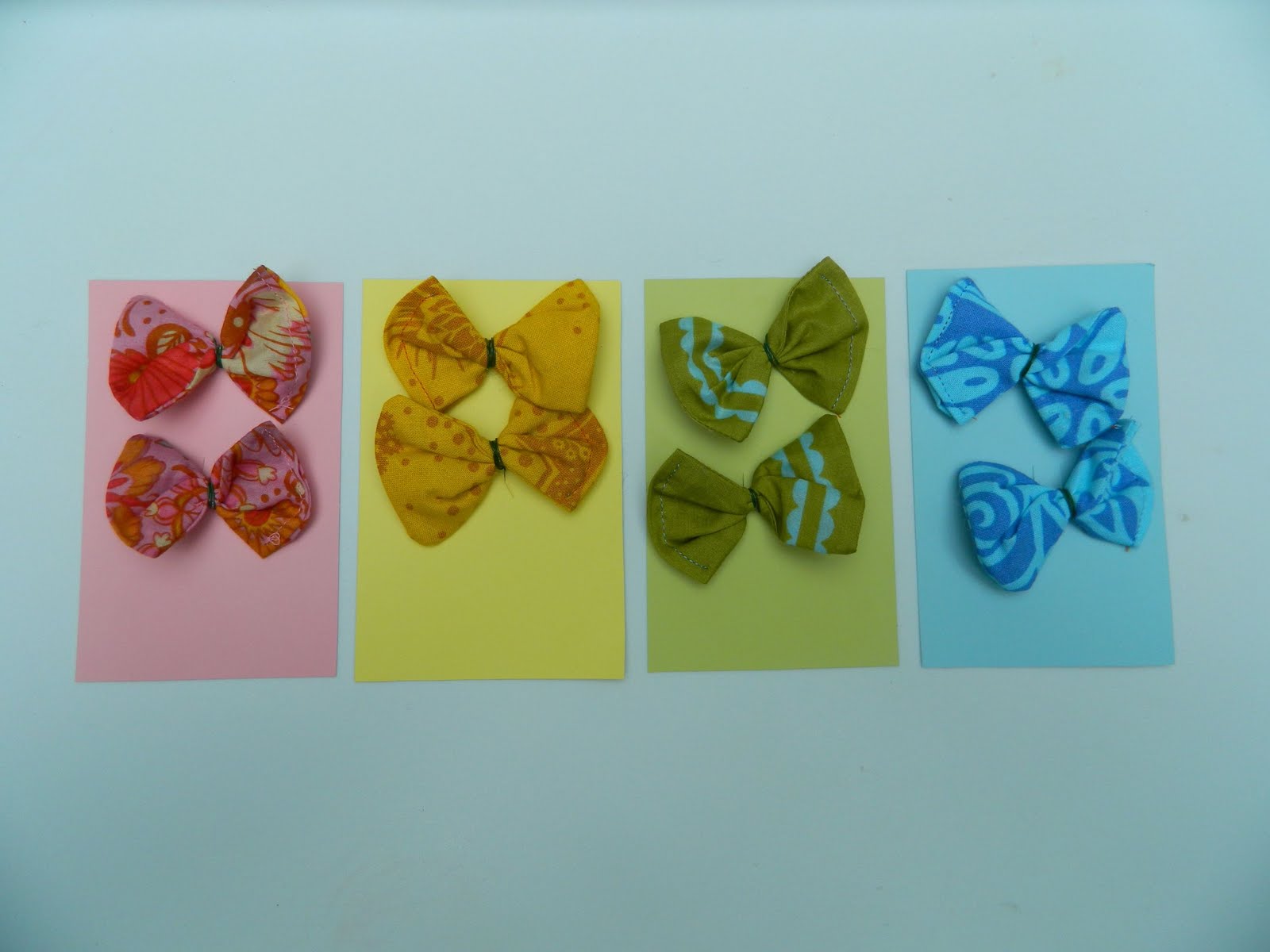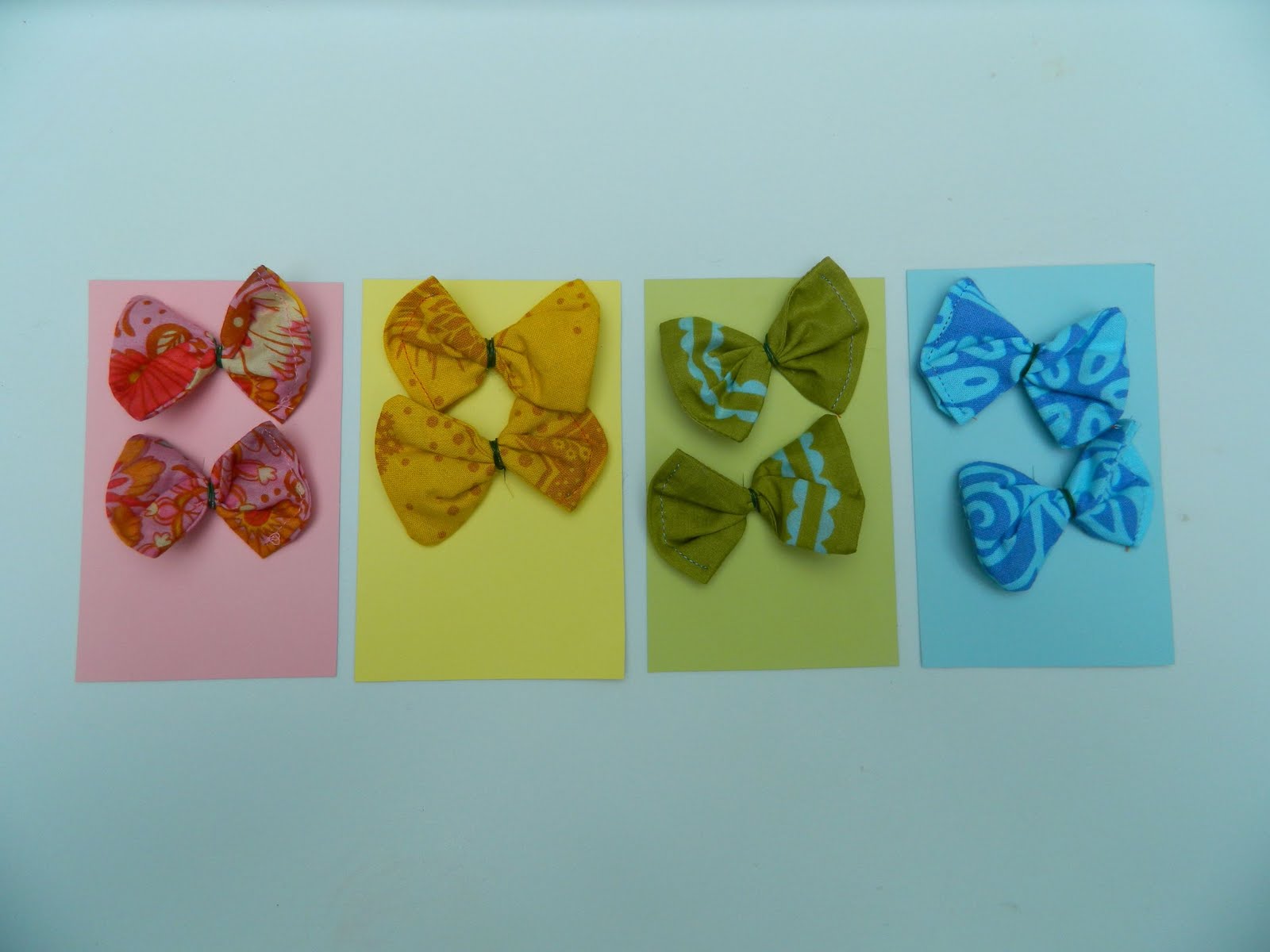 These hairbows are easy, sweet, and a great way to use up fabric scraps!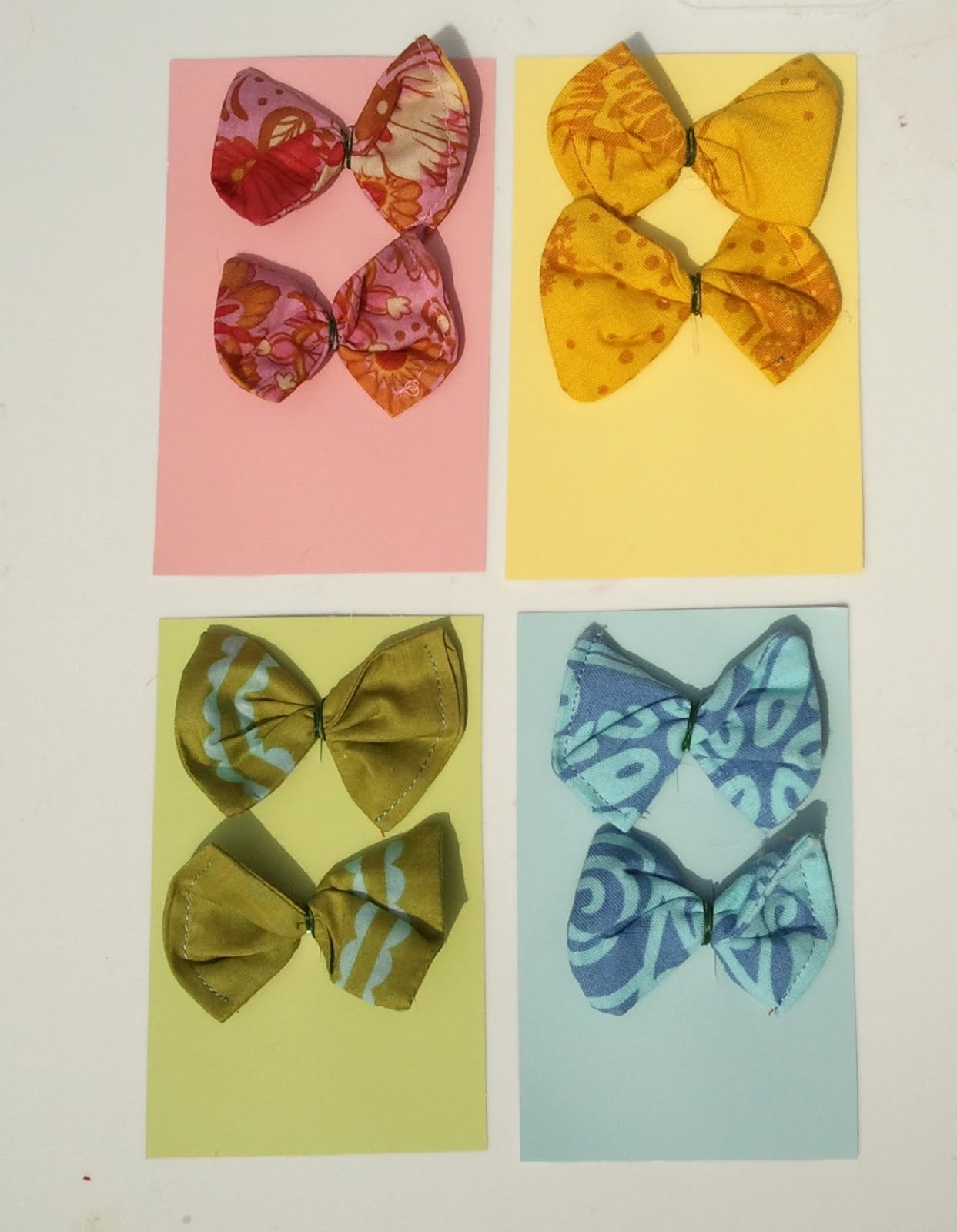 I saw this bow on Anthro: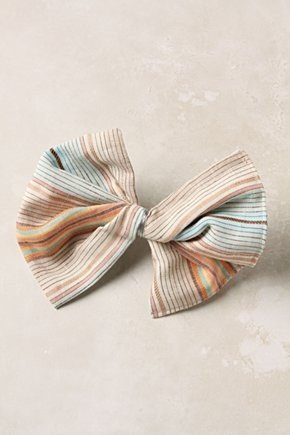 It's cute, but it is 7″ wide and 5″ tall.  Pretty big bow.  I wanted to make a few last minute bows to slip into Charlotte's Easter Basket – somehow our bows are always disappearing.  I altered the bows to be about 2″ wide and 1 1/2″ inches tall.  I made two of each color so she can have one on each side.  If you want to make some for your little one's Easter Basket here's what you'll need:
Fabric scraps (at least 3″x2 1/2″)
Sewing machine/thread/scissors
Hair clip
Wire (I used the kind for jewelry making)
Hot glue
Paint chips (optional)
Step 1:  Cut out your fabric scraps 3″x 2 1/2″.  Cut two rectangles out for one bow.  Since I made 8 bows, I cut out 16 rectangles.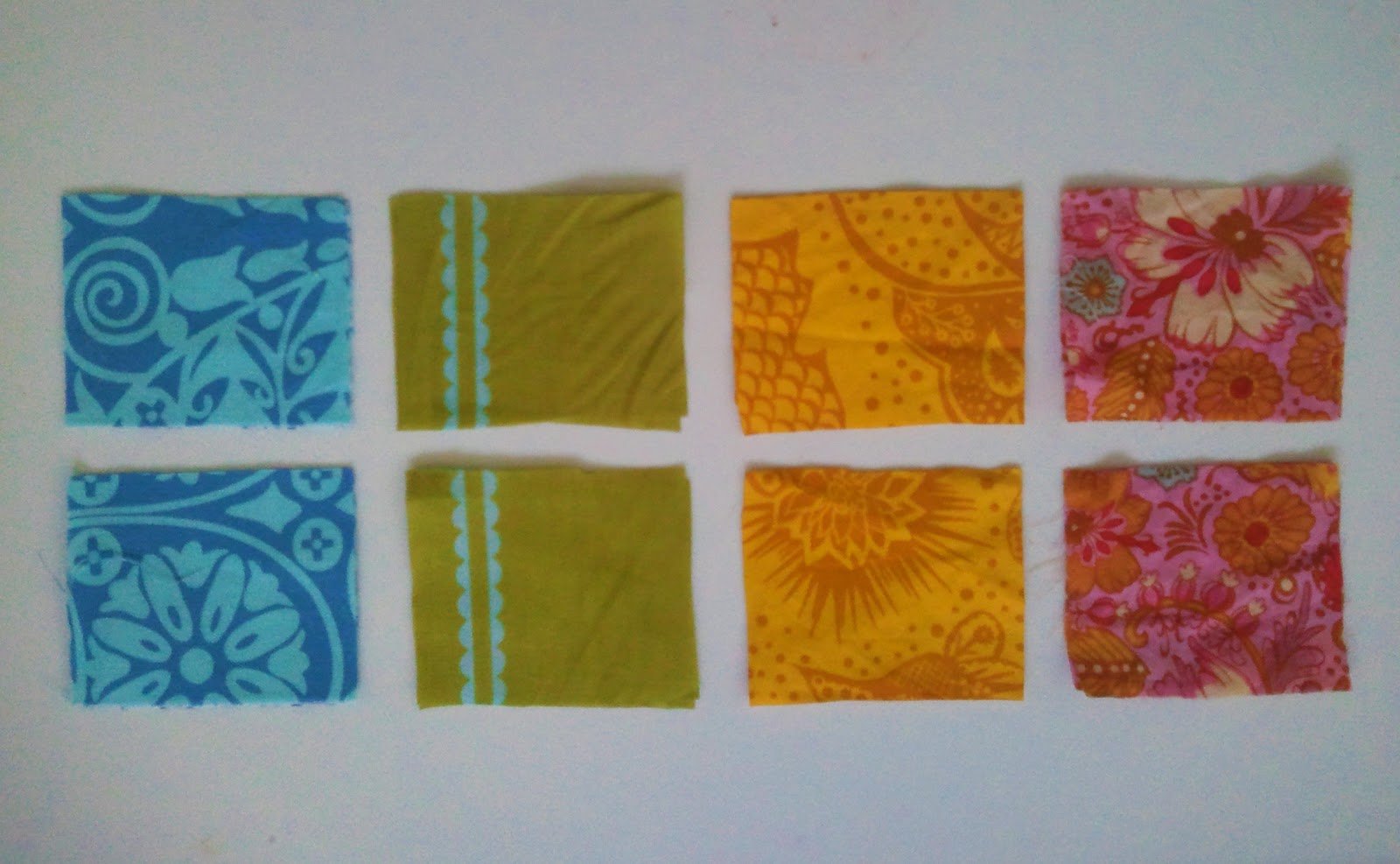 Step 2:  Lay the fabric right sides together and stitch around 3 sides, leaving one end open (like sewing a tiny pillowcase).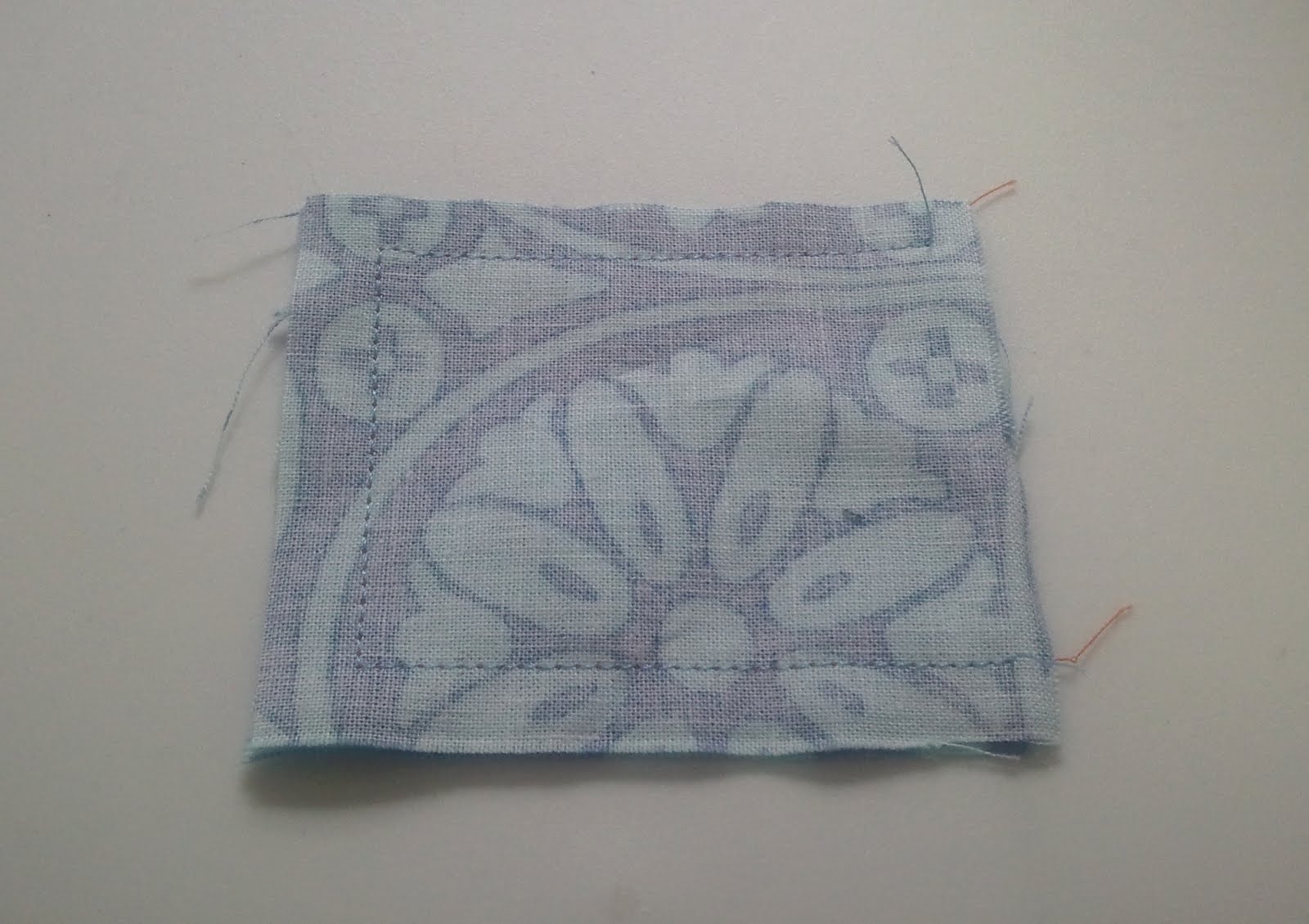 Step 3:  Flip it right sides out and turn the raw edges inside.  Press.  Topstitch the opening closed.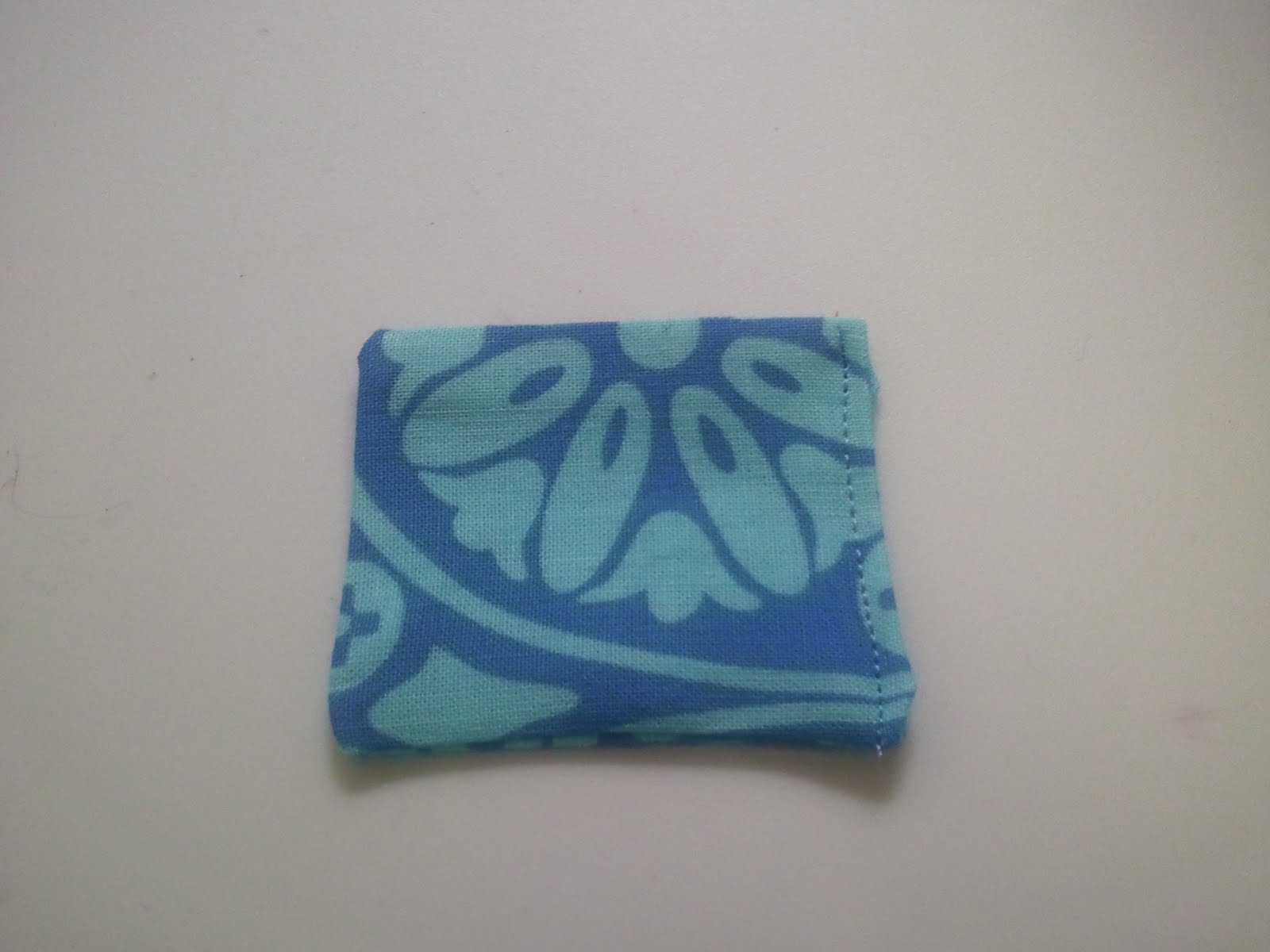 Step 4:  Now twist the rectangle once so that it makes a bow shape.  Wrap the wire around the middle a few times so that it will hold it's shape.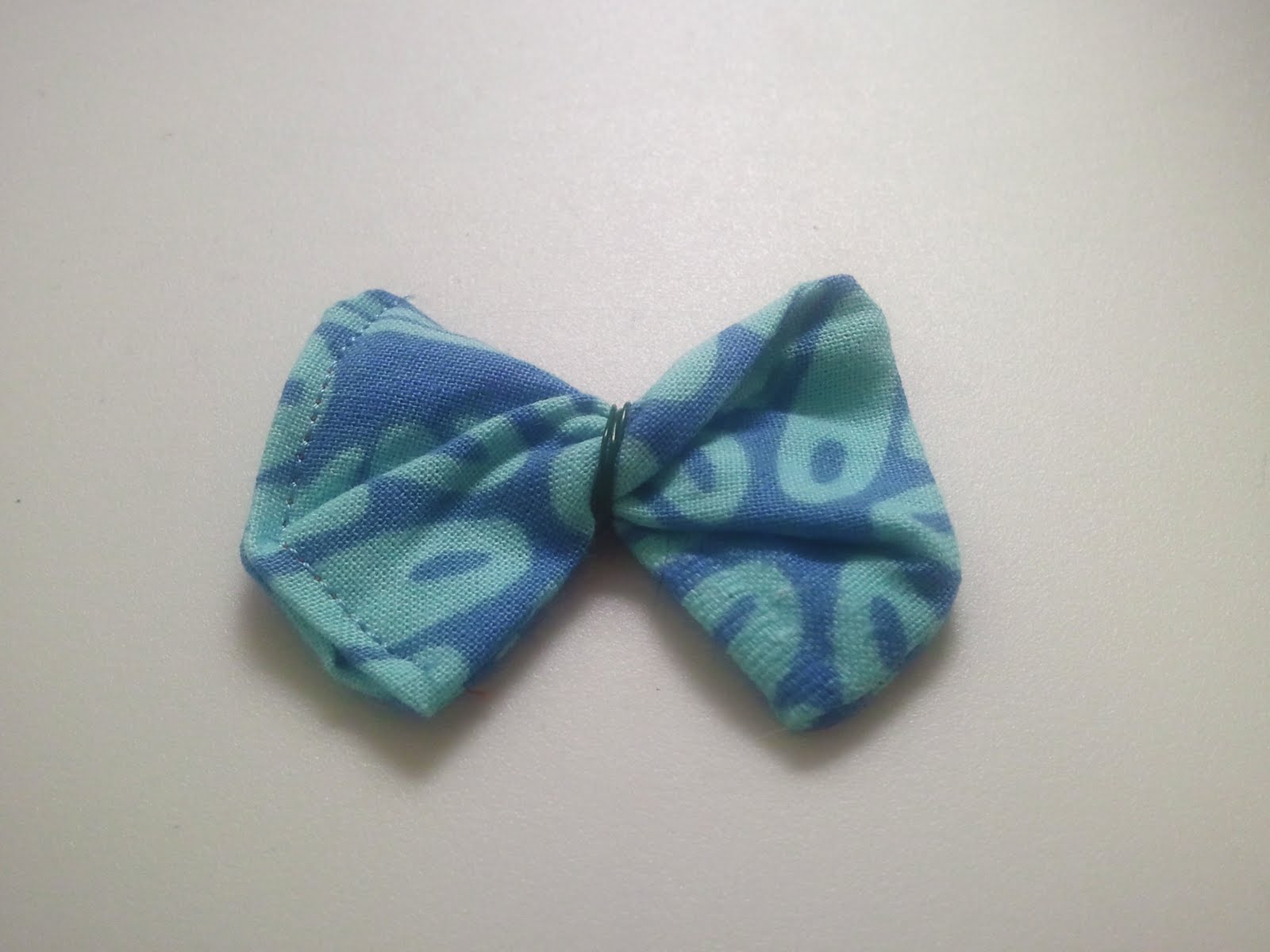 Step 5:  Hot glue the bow to a hairclip.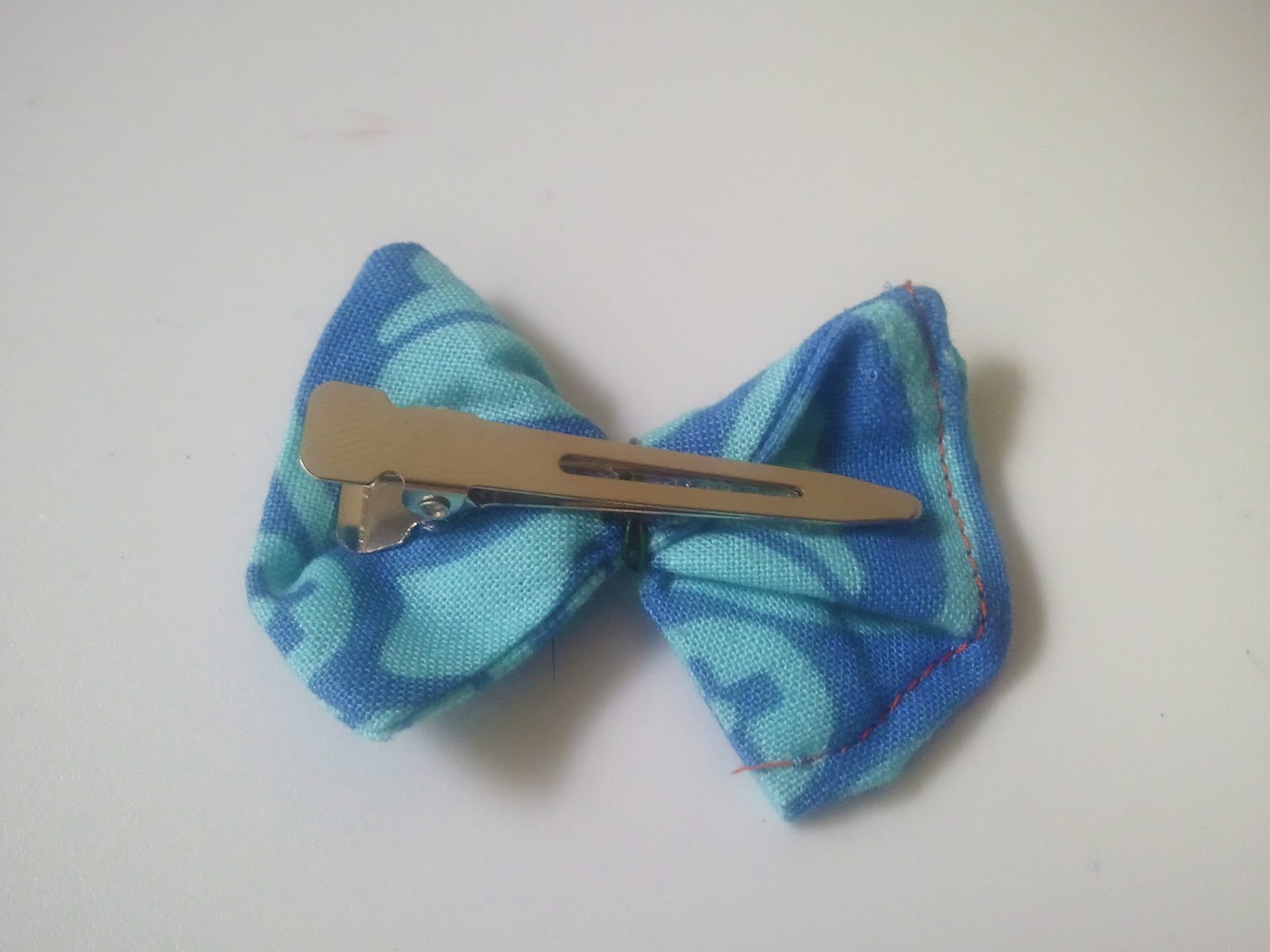 Let it dry and that's it!
Step 6:  I had a few paint chips lying around so I made some slits in the cards with an exacto knife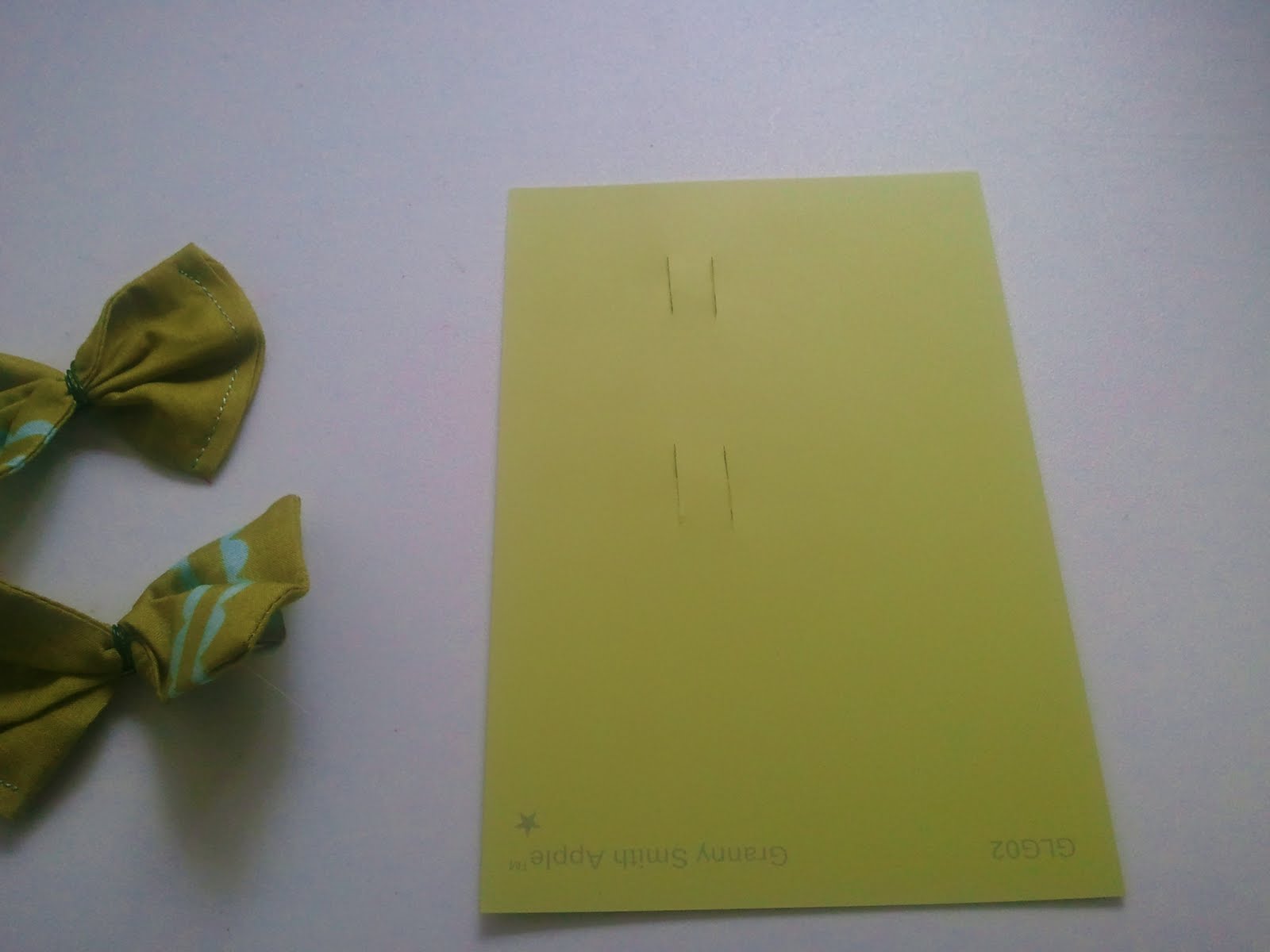 and clipped the bows onto them.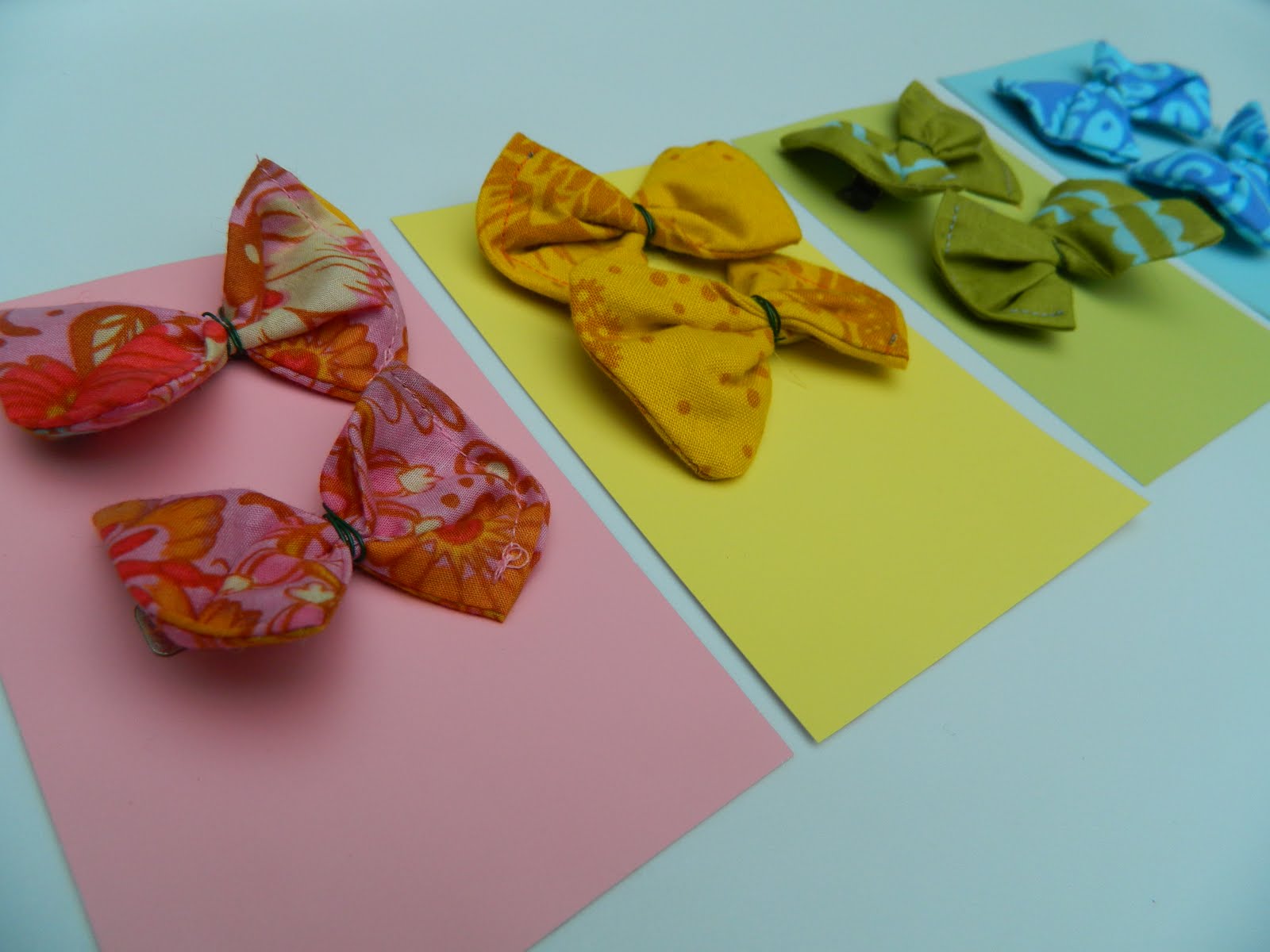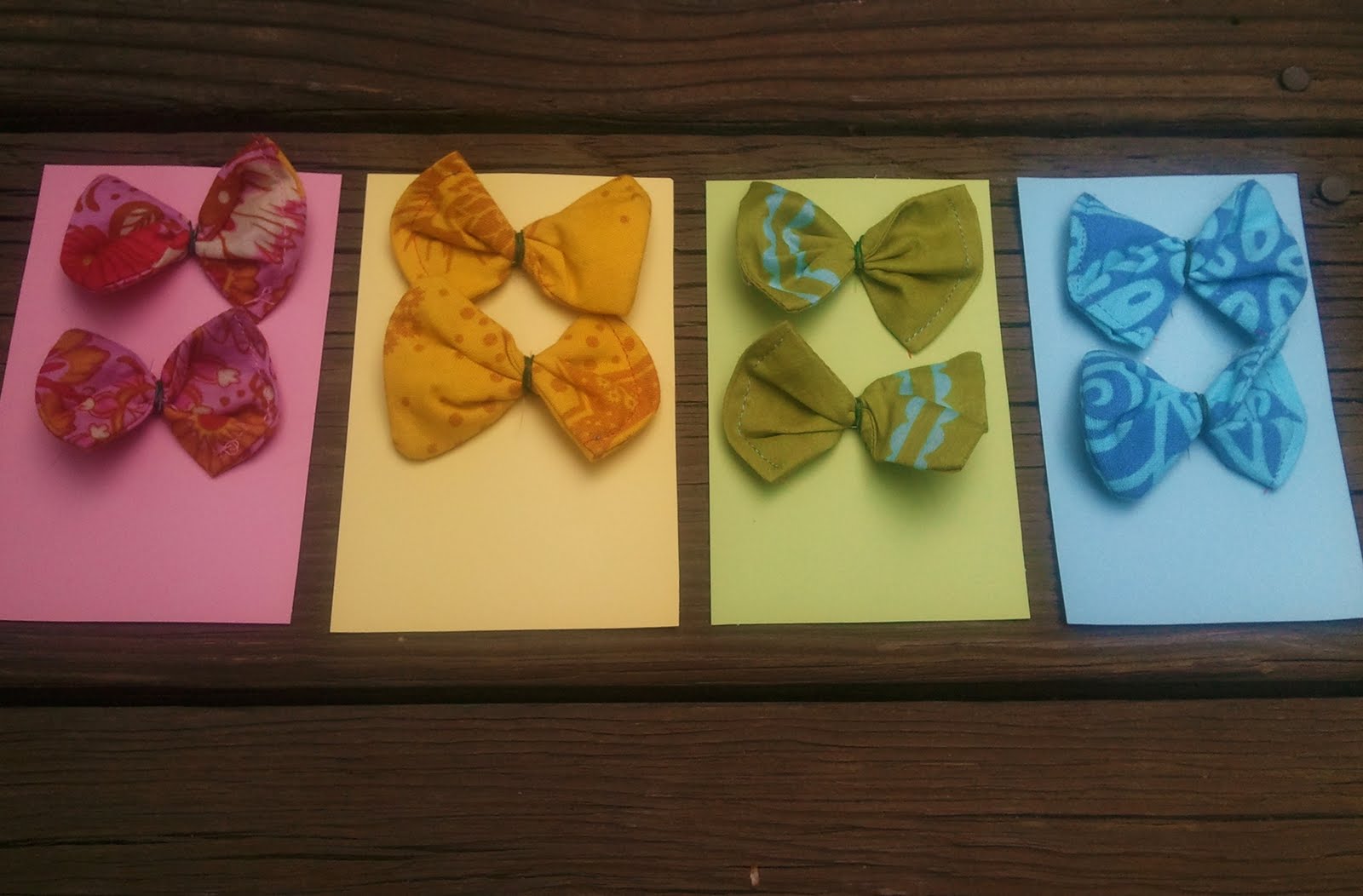 Perfect way to slip them into her little Easter Basket!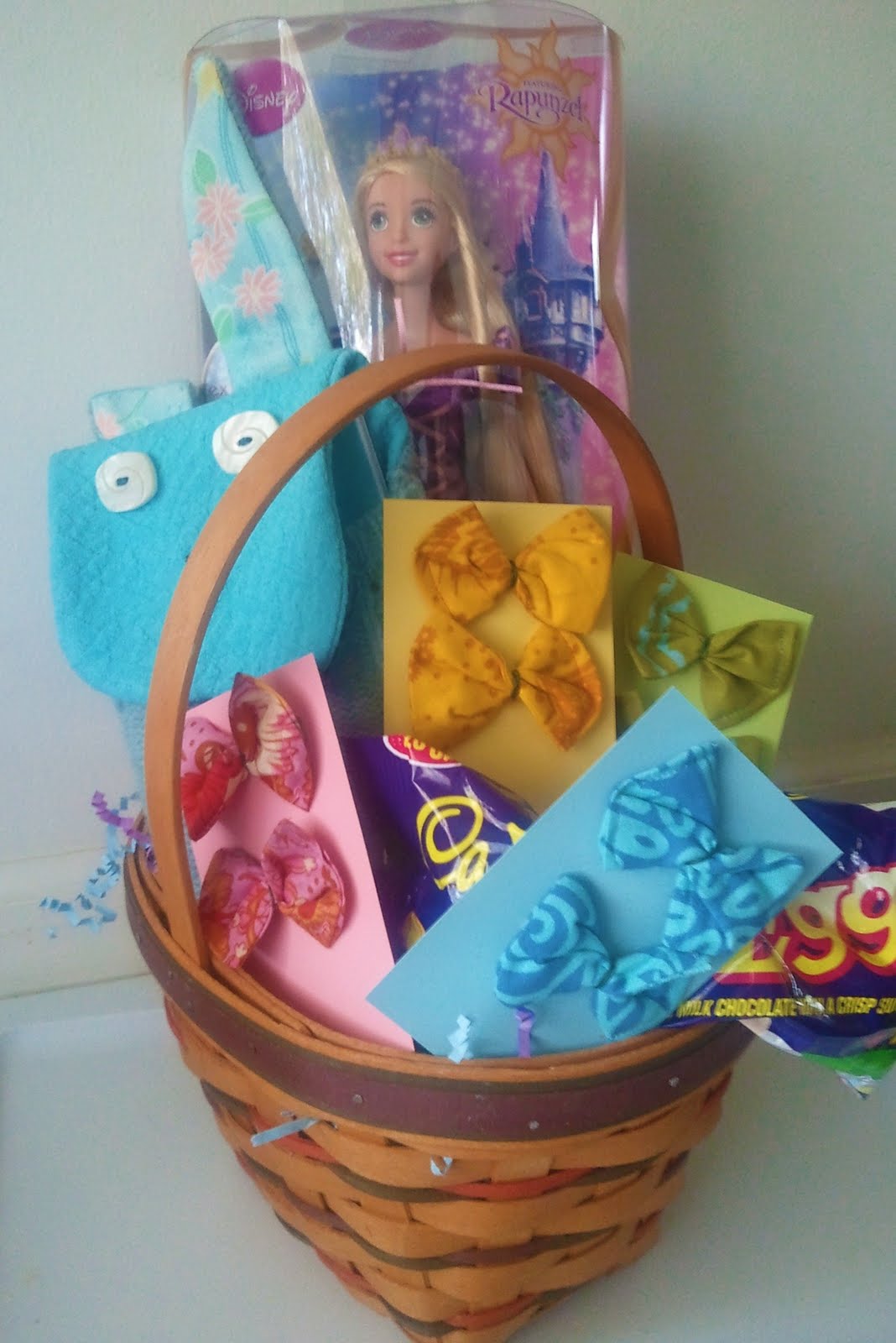 Happy Tuesday everyone!
jessica