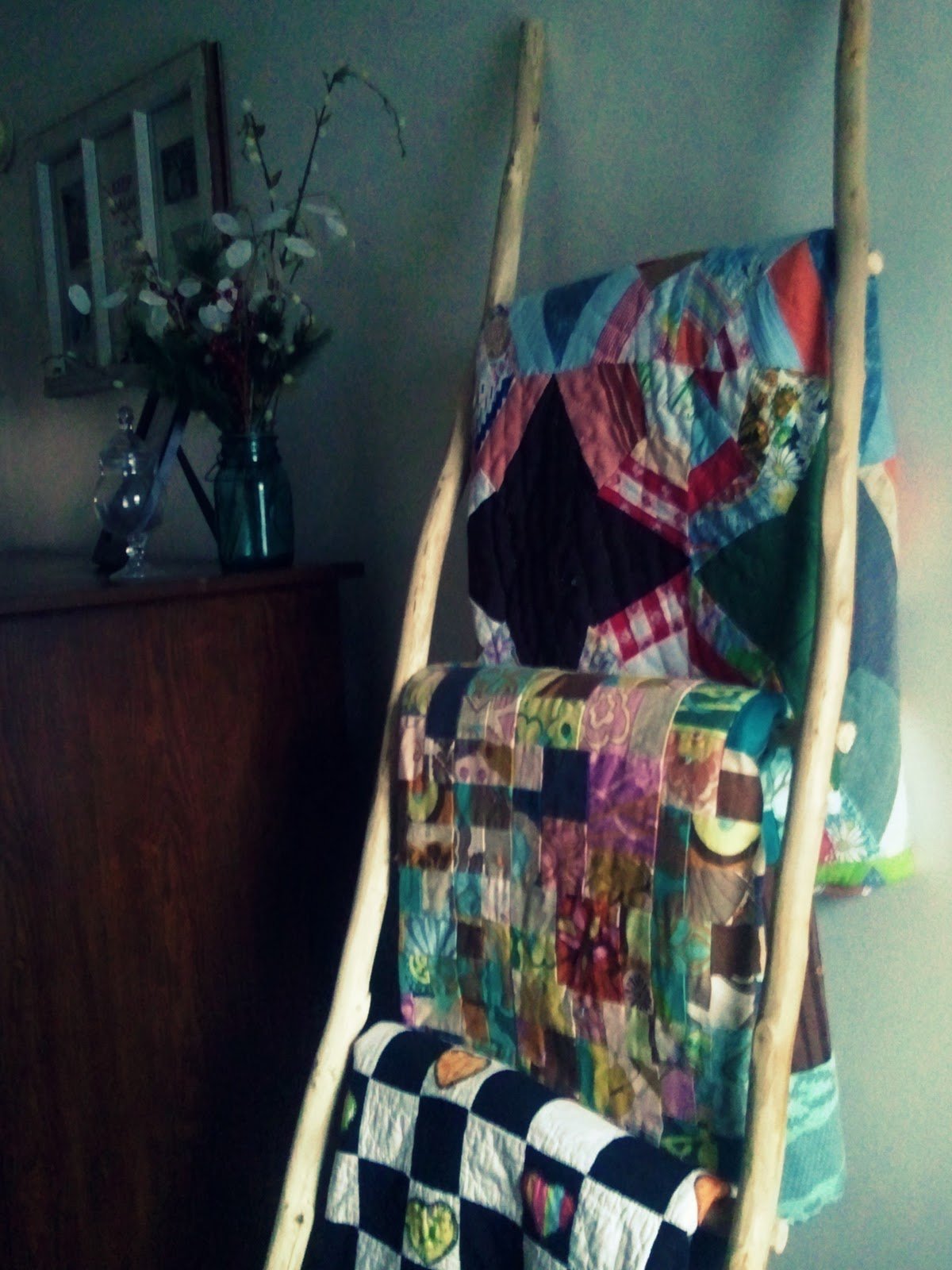 Here's what my hubby did over this long weekend.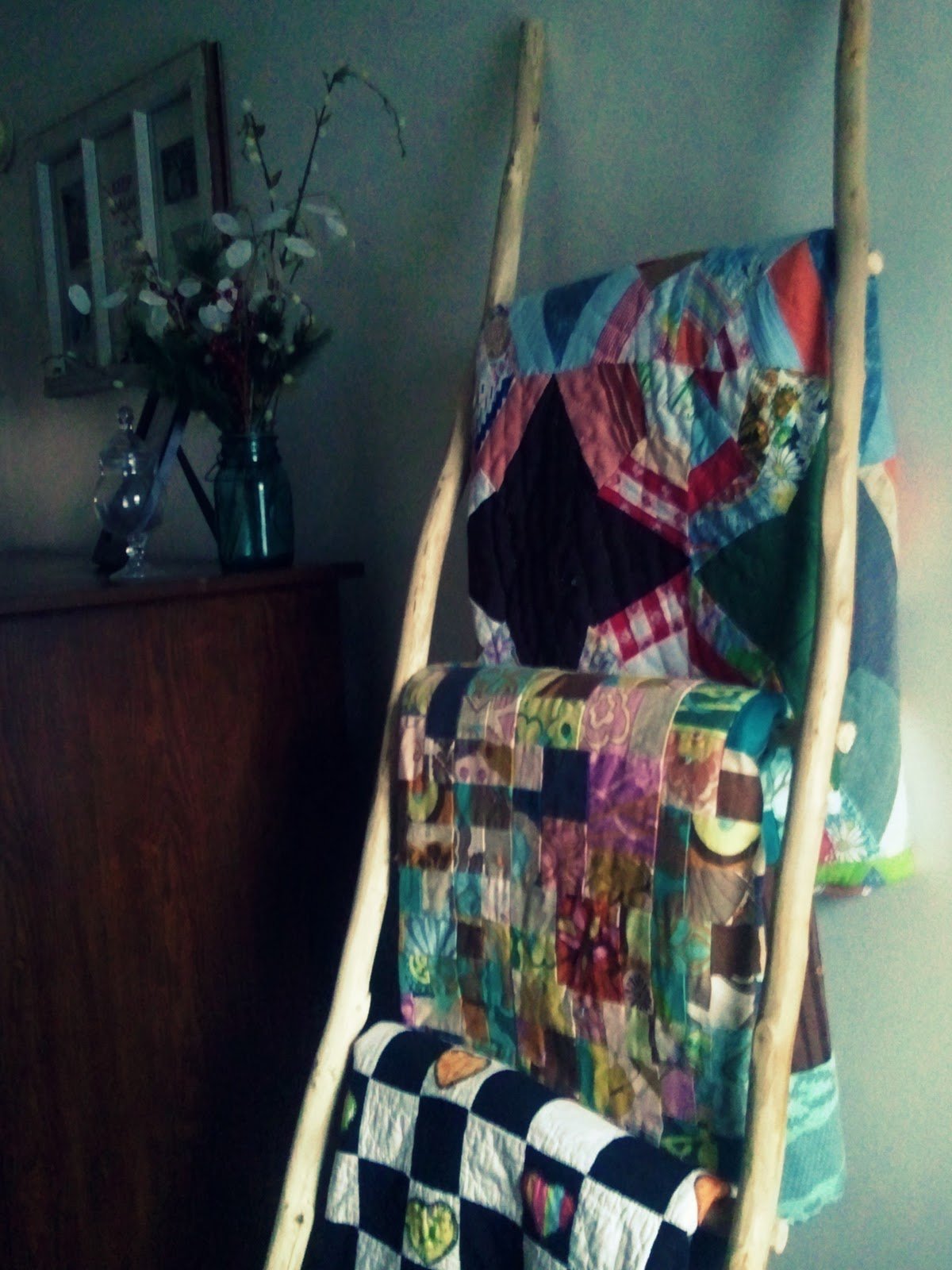 He found the wood in our yard and stripped the bark off – then made this ladder to display our family quilts.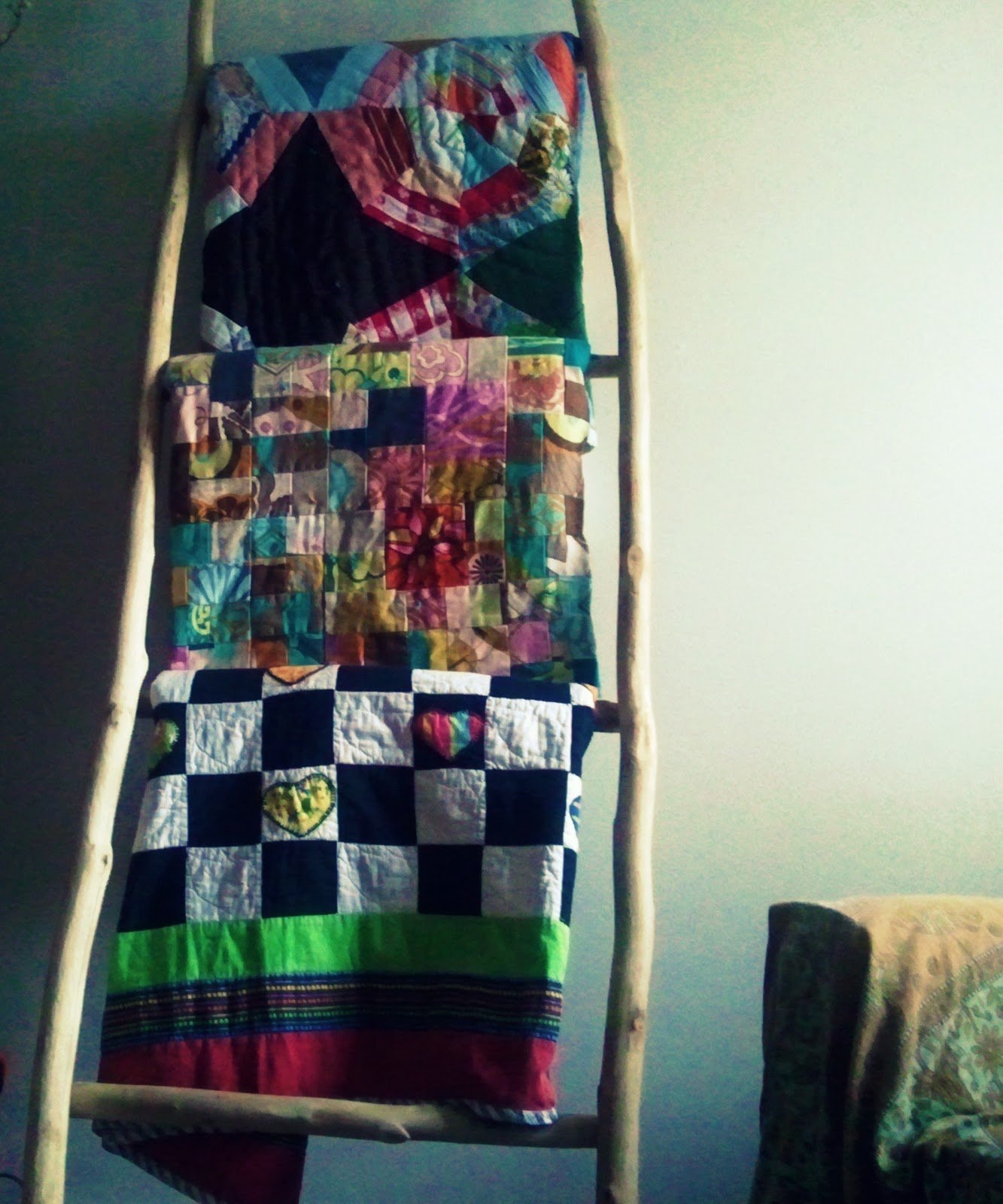 Top quilt: spider web design made by my great-great grandmother, garden wall quilt made by me, checkerboard hearts quilt made by my grandmother for Charlotte….wonder what quilt will be next??
Here's some of our inspiration:
Anyway, I love it and it is a great addition to our living room!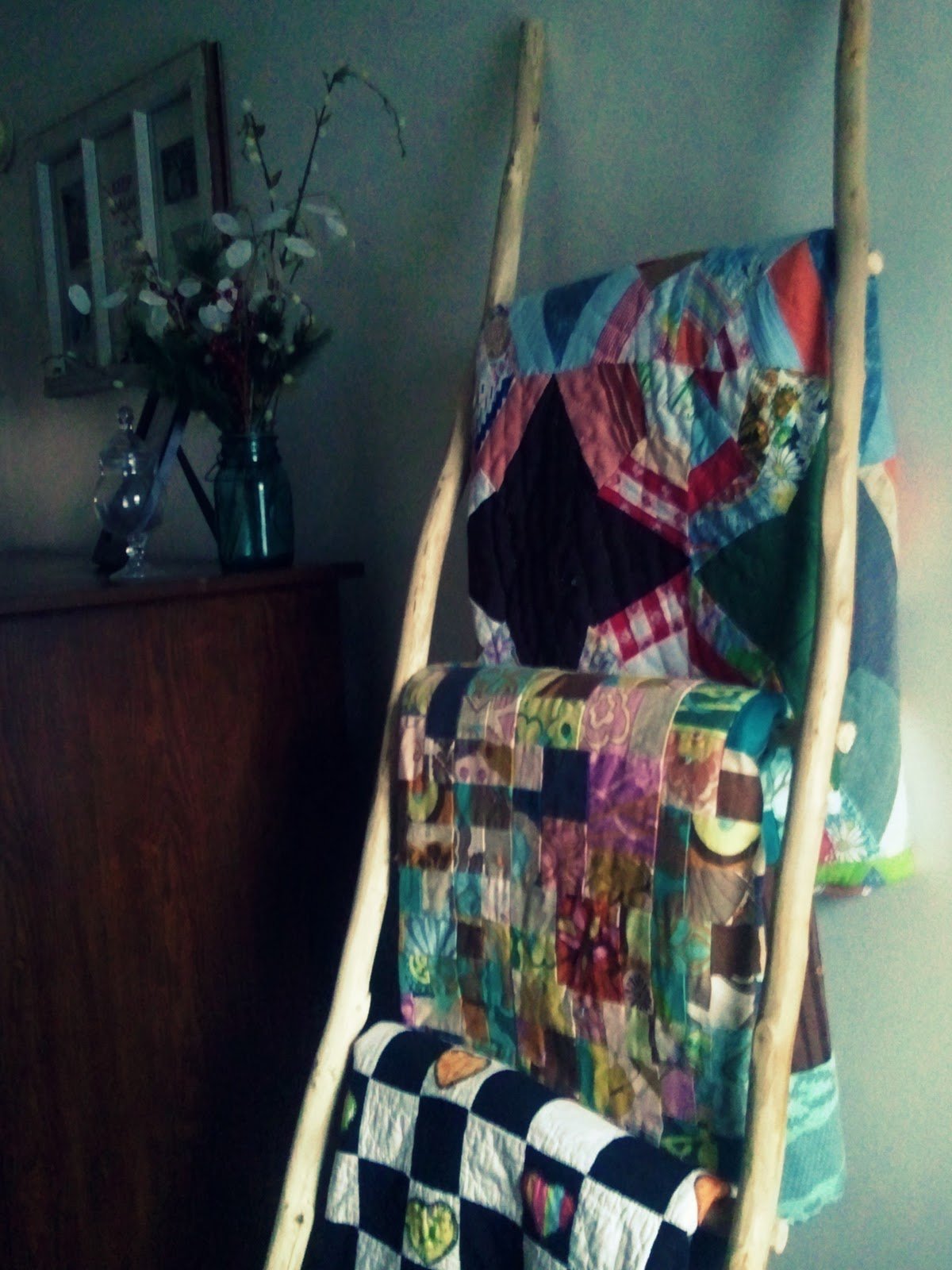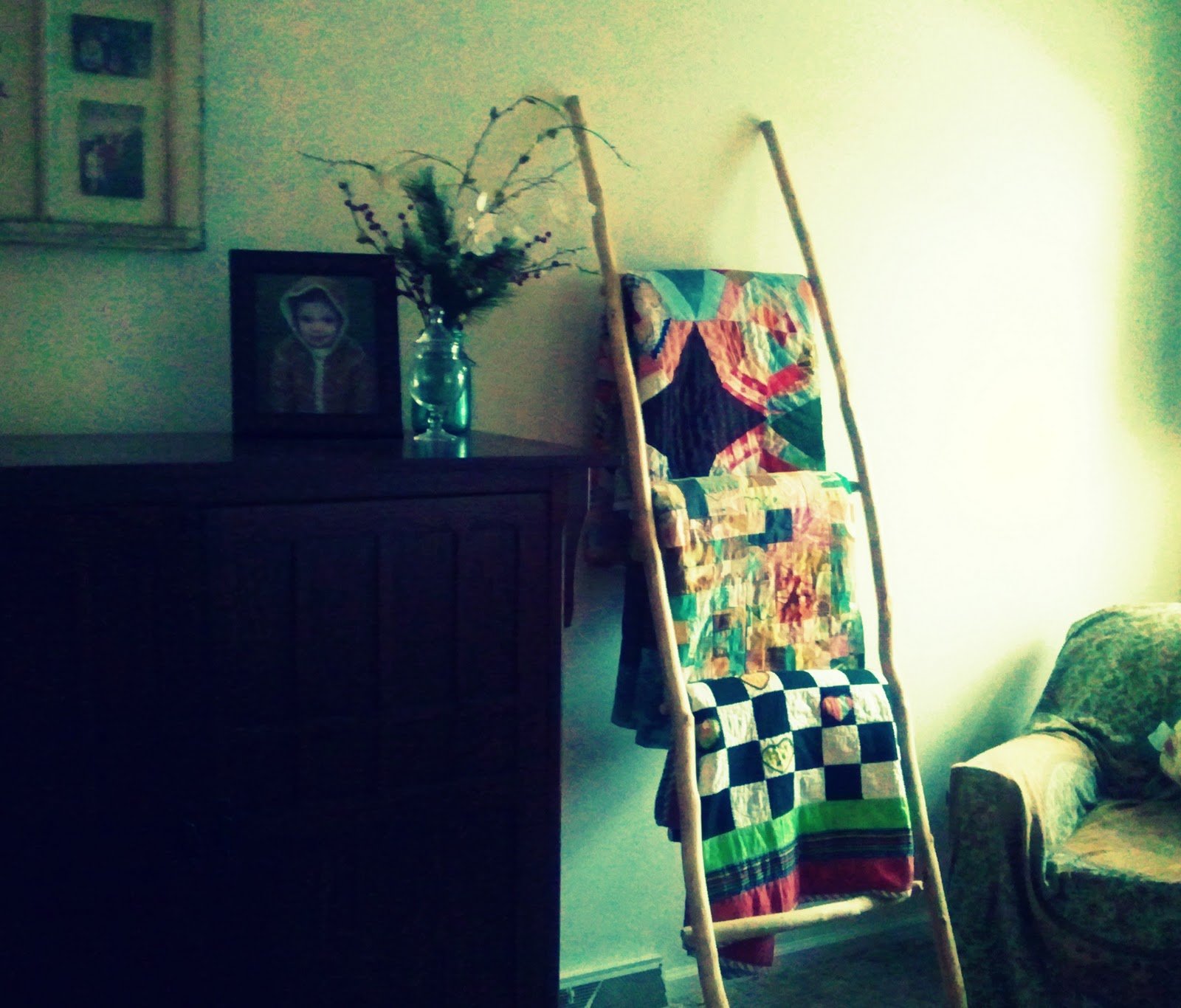 Thanks Ryan – love you.
jessica