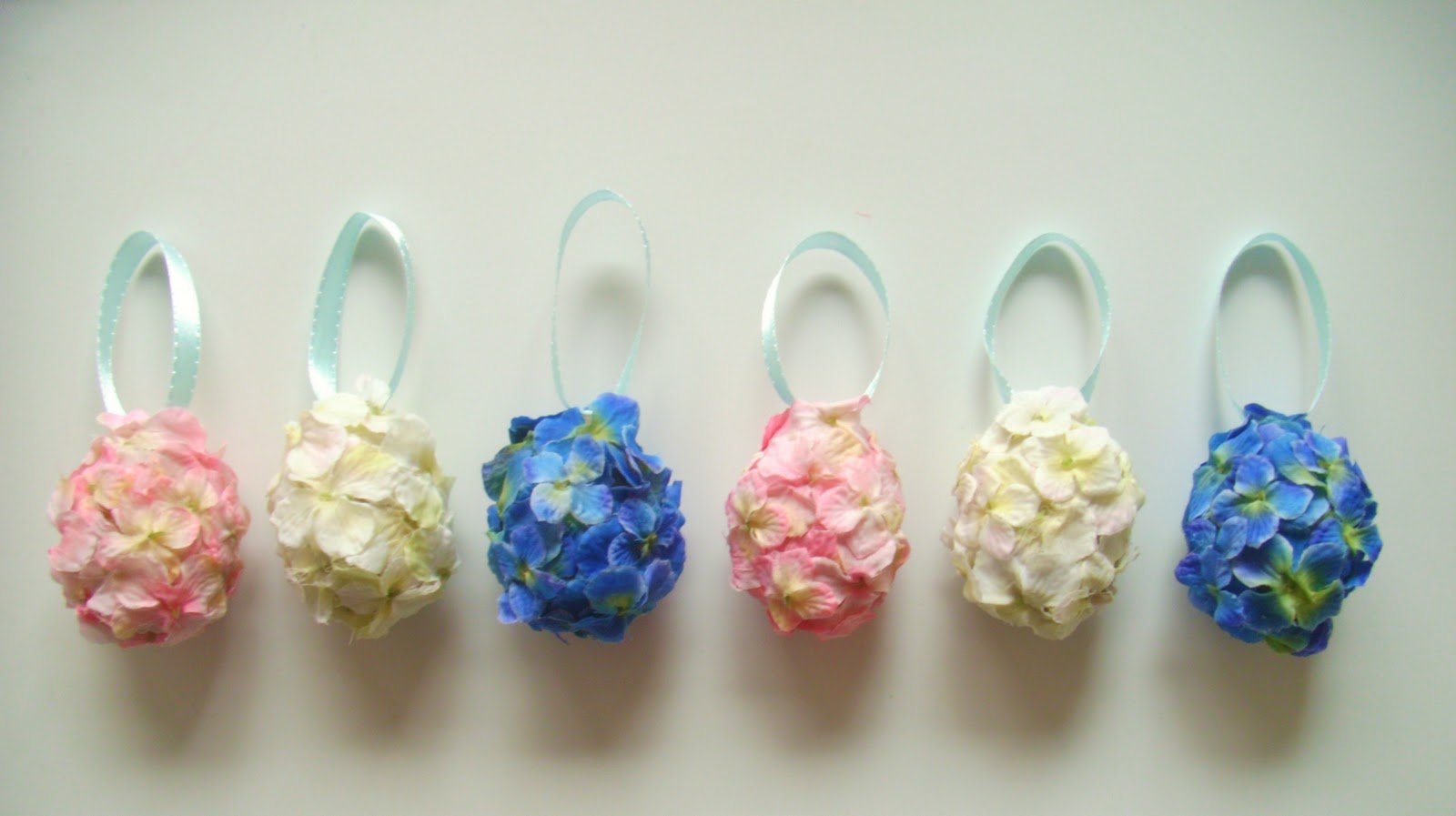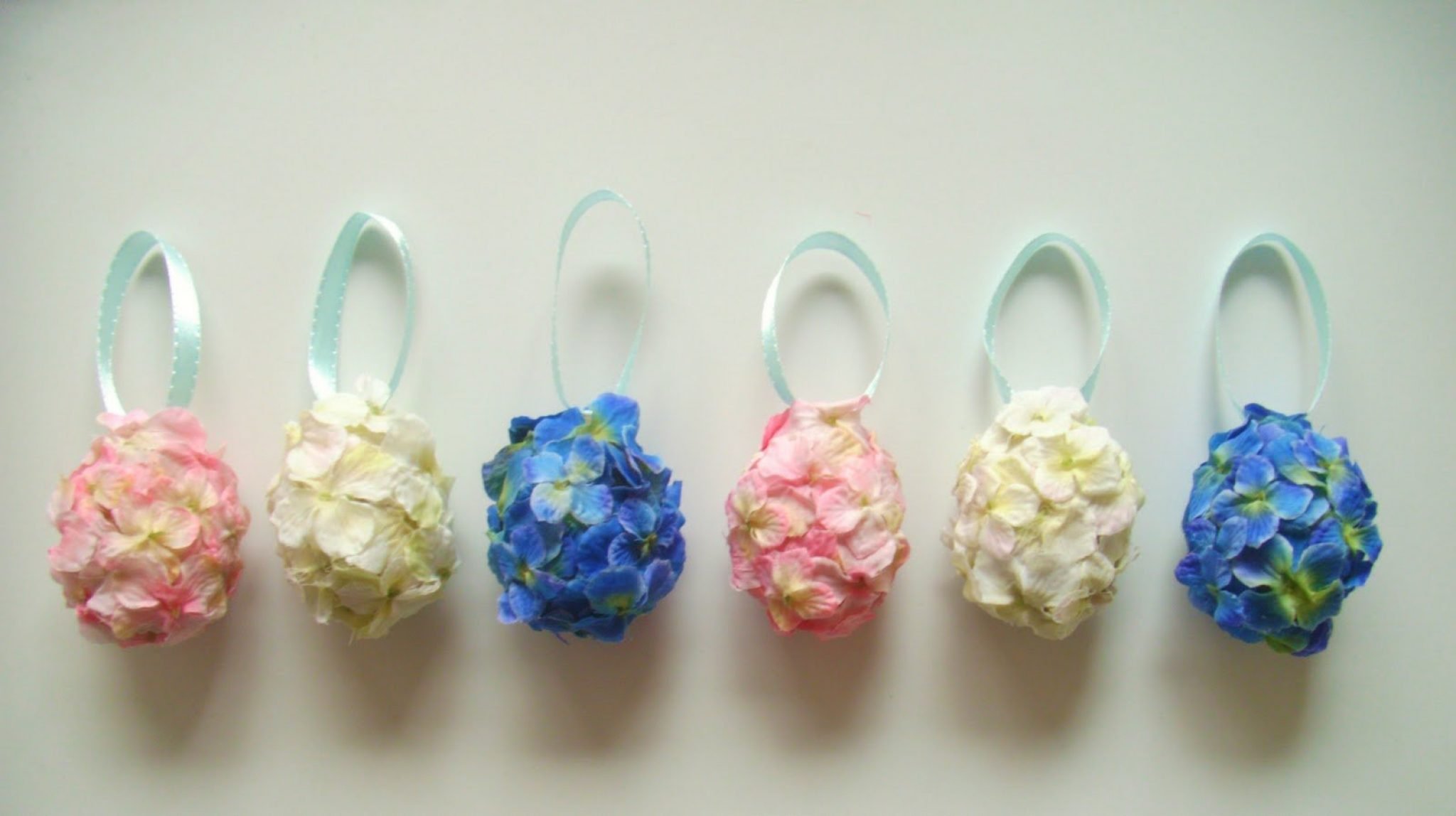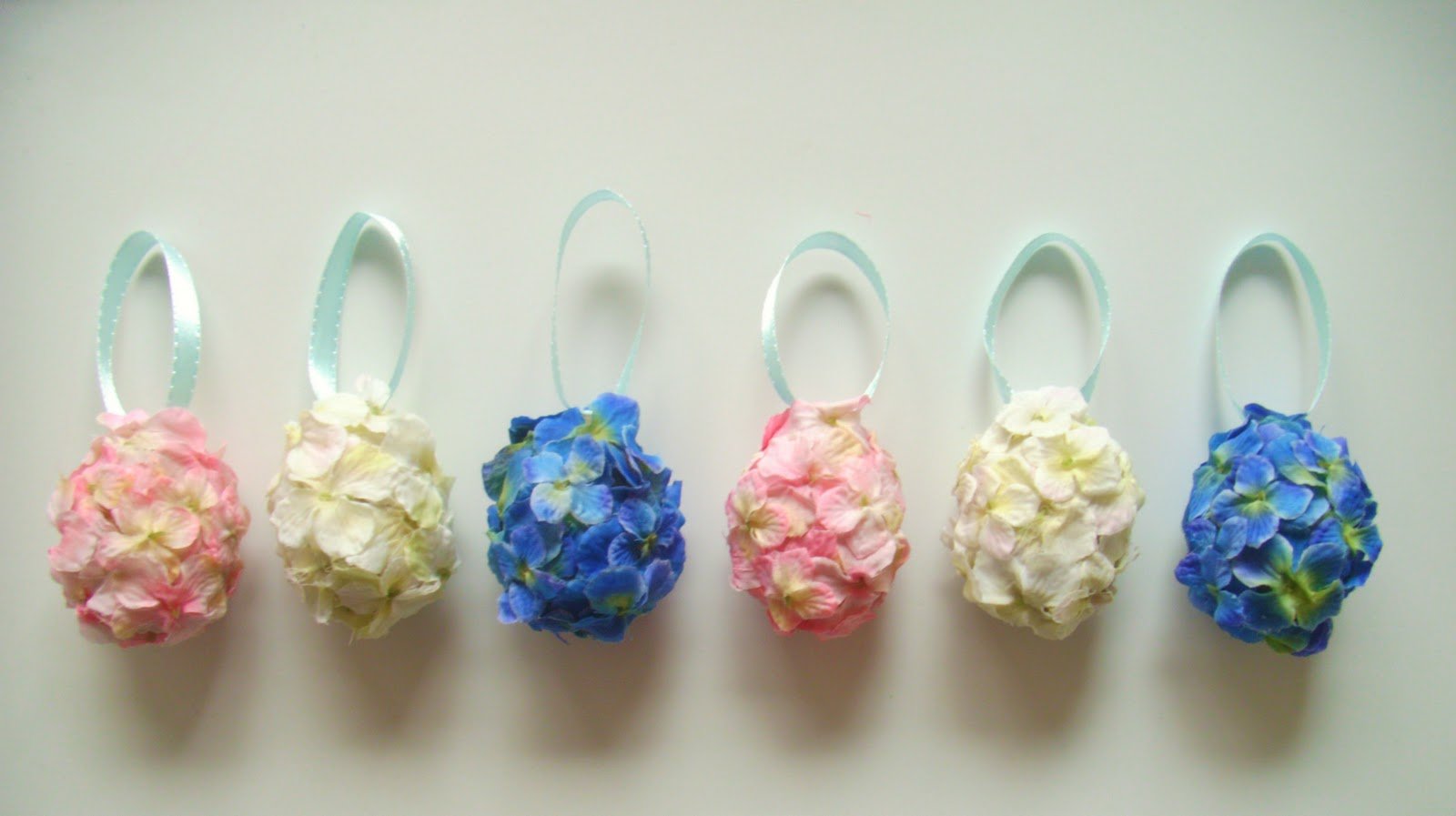 While shopping with Beverly, from Flamingo Toes, last week, I found some easter eggs at Pottery Barn covered in little hydrangea blossoms. (sadly I could not find a picture online of the inspiration eggs, so you'll just have to take my word for it)  I love hydrangeas, in fact they are my favorite flower.
We had them at our wedding in our bouquets, on the cake, and on the tables.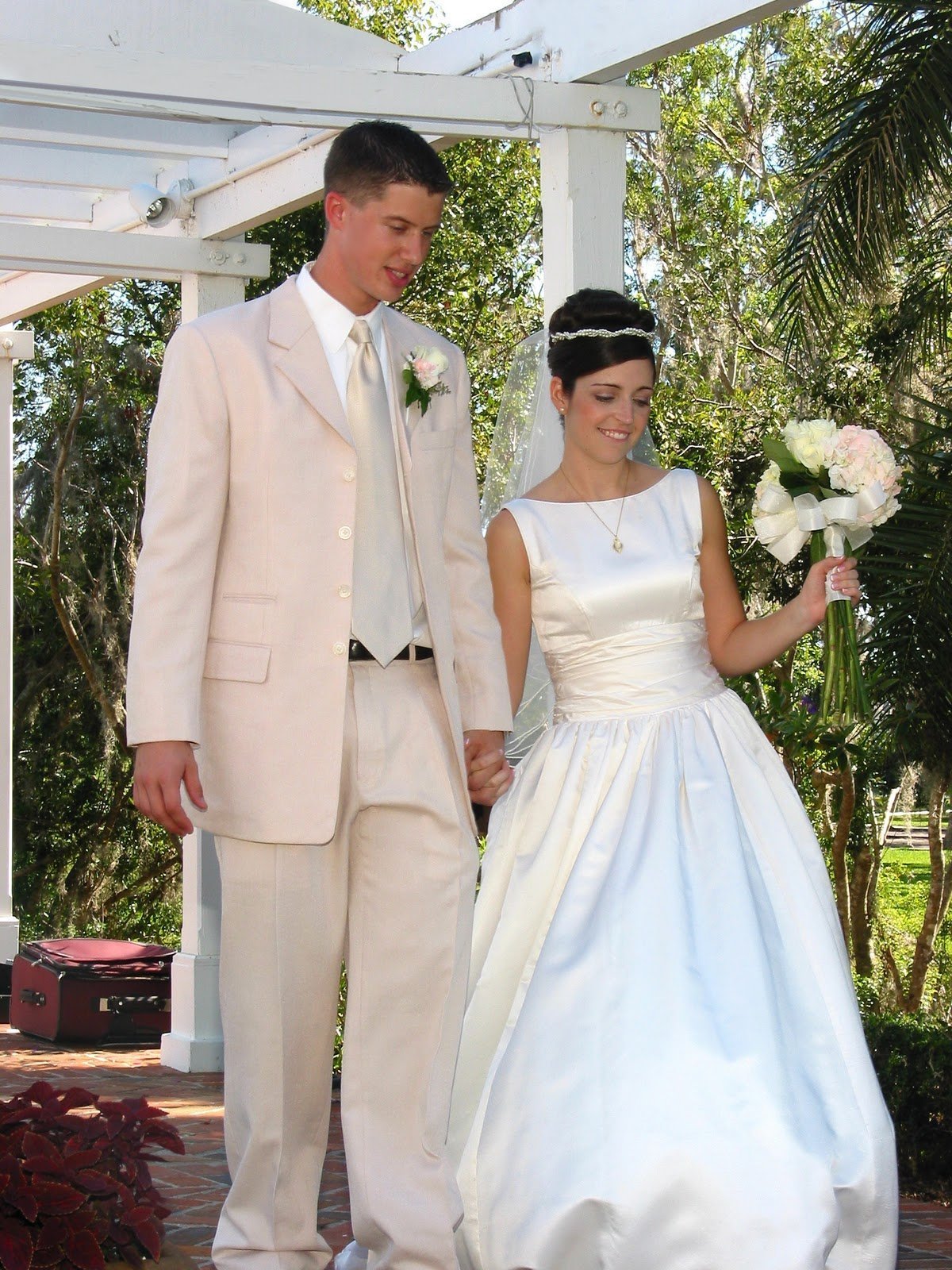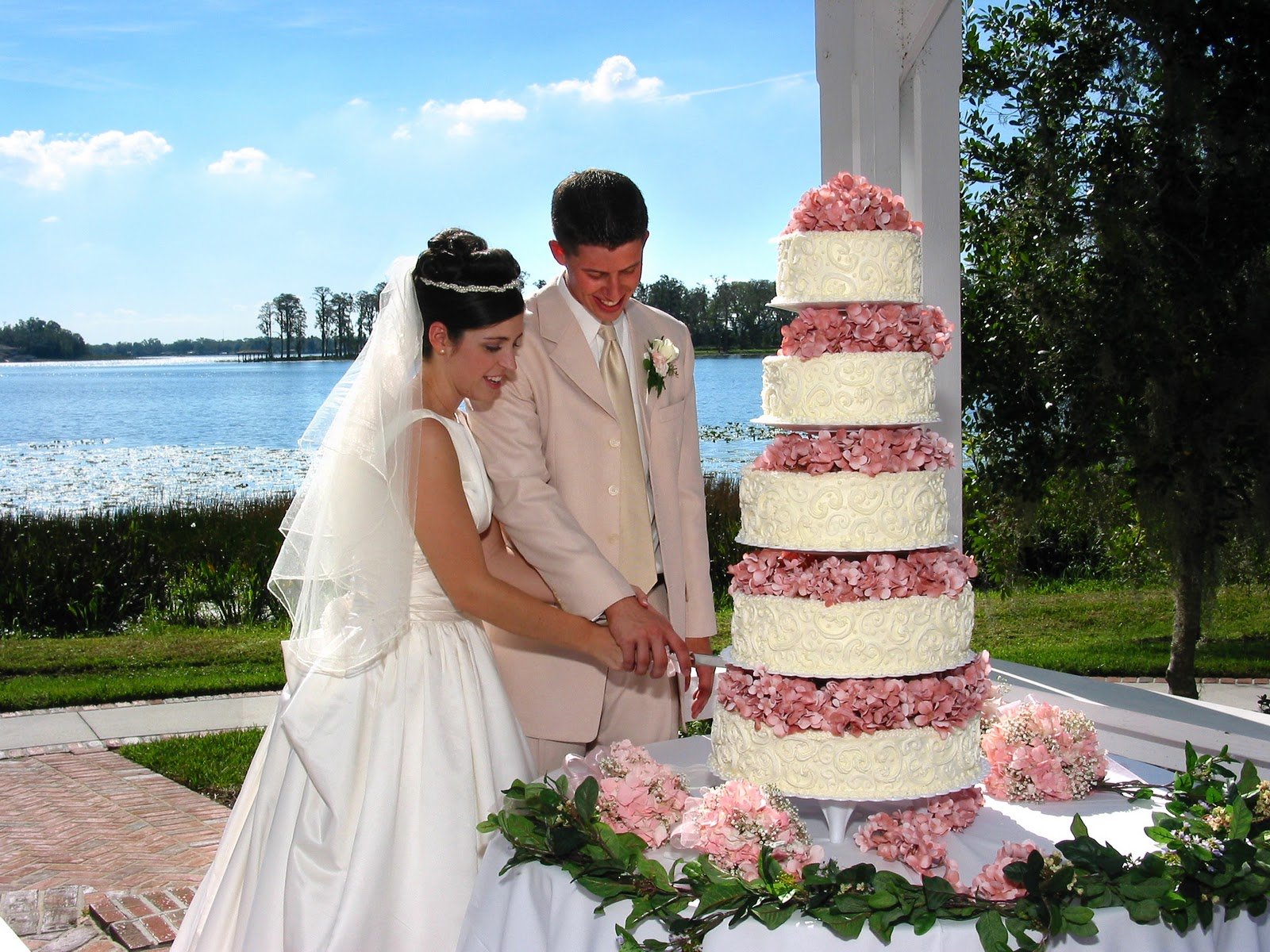 My great-grandmother used to grow huge bushes of hydrangeas, and my mom and dad have one of the plants transplanted from her old home. So, I'm really happy that they seem to be "in" right now.  I'm not really sure the silk flowers I used are actually hydrangeas, but they looked close enough and were only $1 for a bunch of 3 at Michaels.  The eggs at Pottery Barn were $6.00 each, making the cost for 6 eggs, $36.00.  I spent $10.39 on the supplies to make my own.  Here's how you can make some for your home!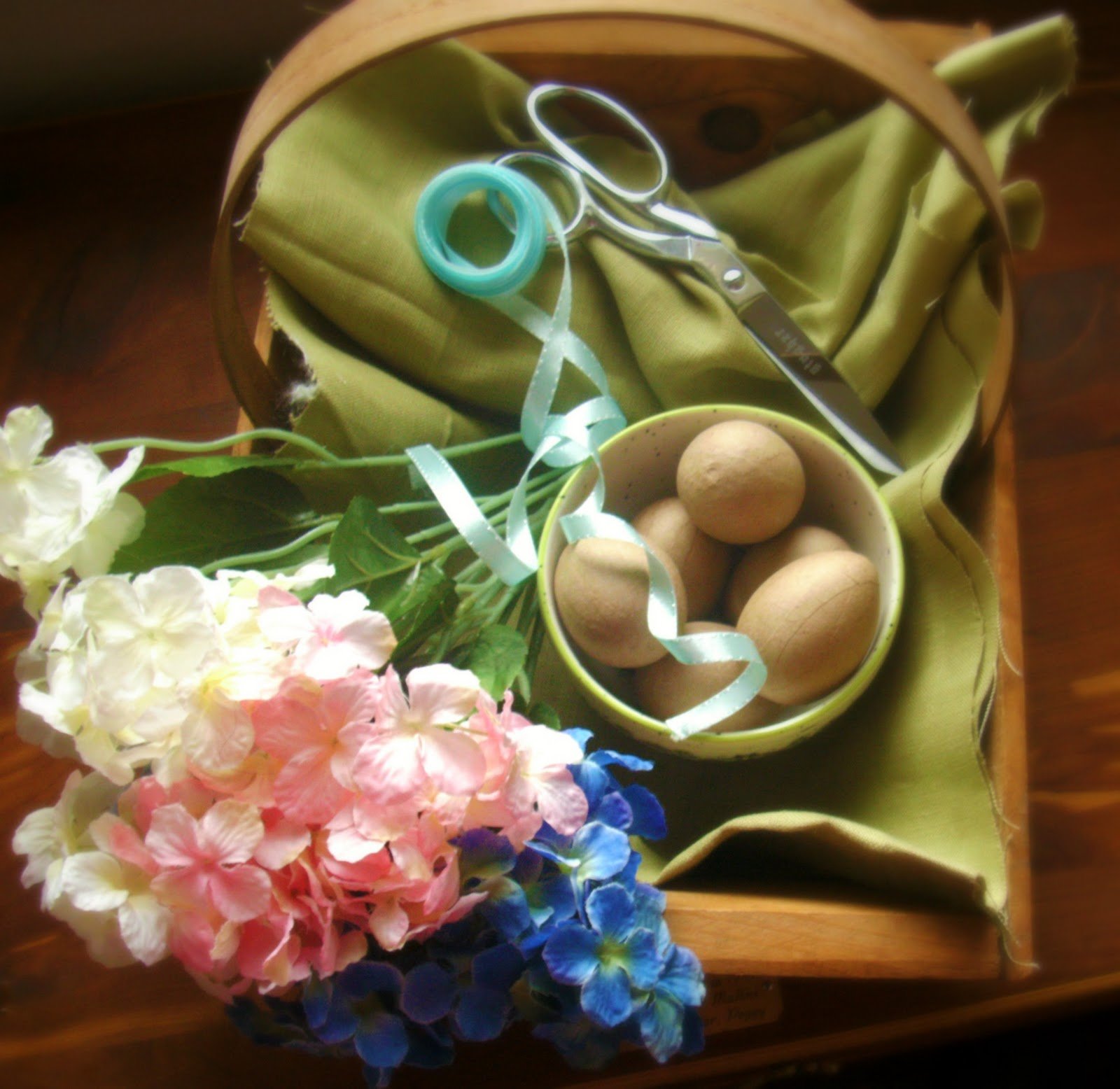 Supplies:
6 paper mache eggs (I got mine at Michaels for $2.50
– I thought they would withstand the hot glue better than plastic ones)
ribbon
silk hydrangea flowers ( I bought 2 bunches of each color, $1 a bunch)
hot glue/glue gun
scissors
Step 1:  Heat up your glue gun and snip all of the blossoms off the stems.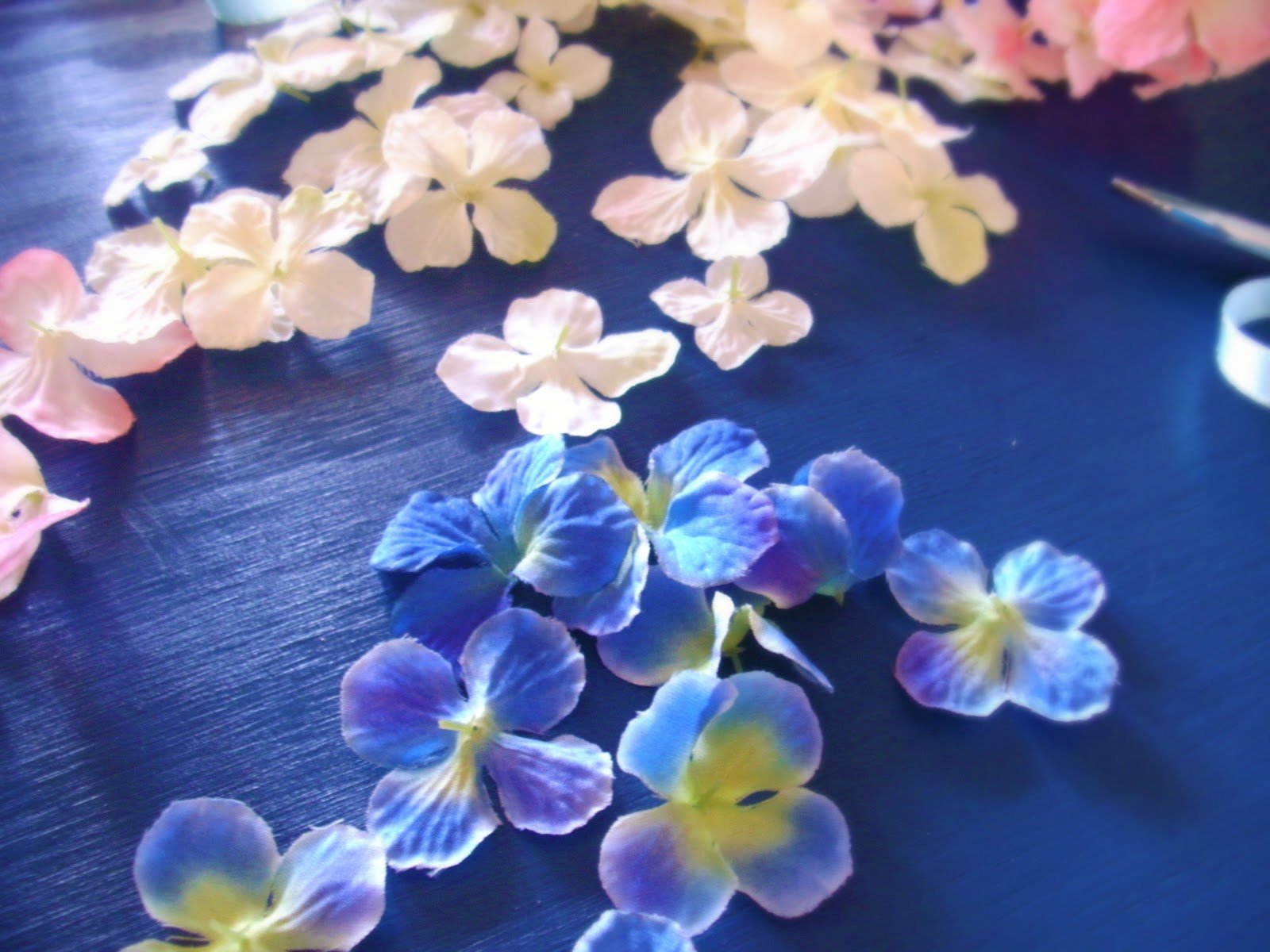 Separate them by color,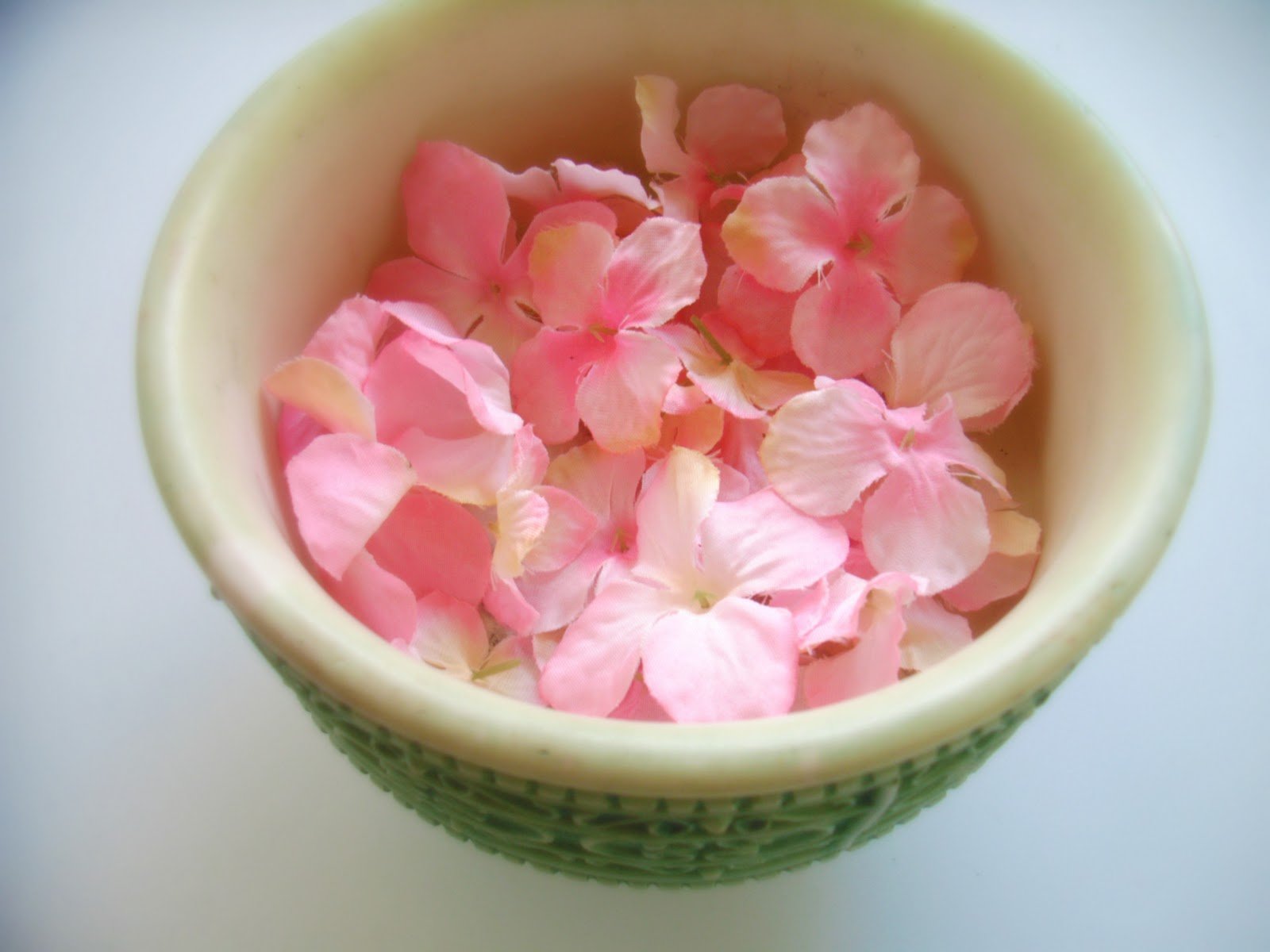 then by size.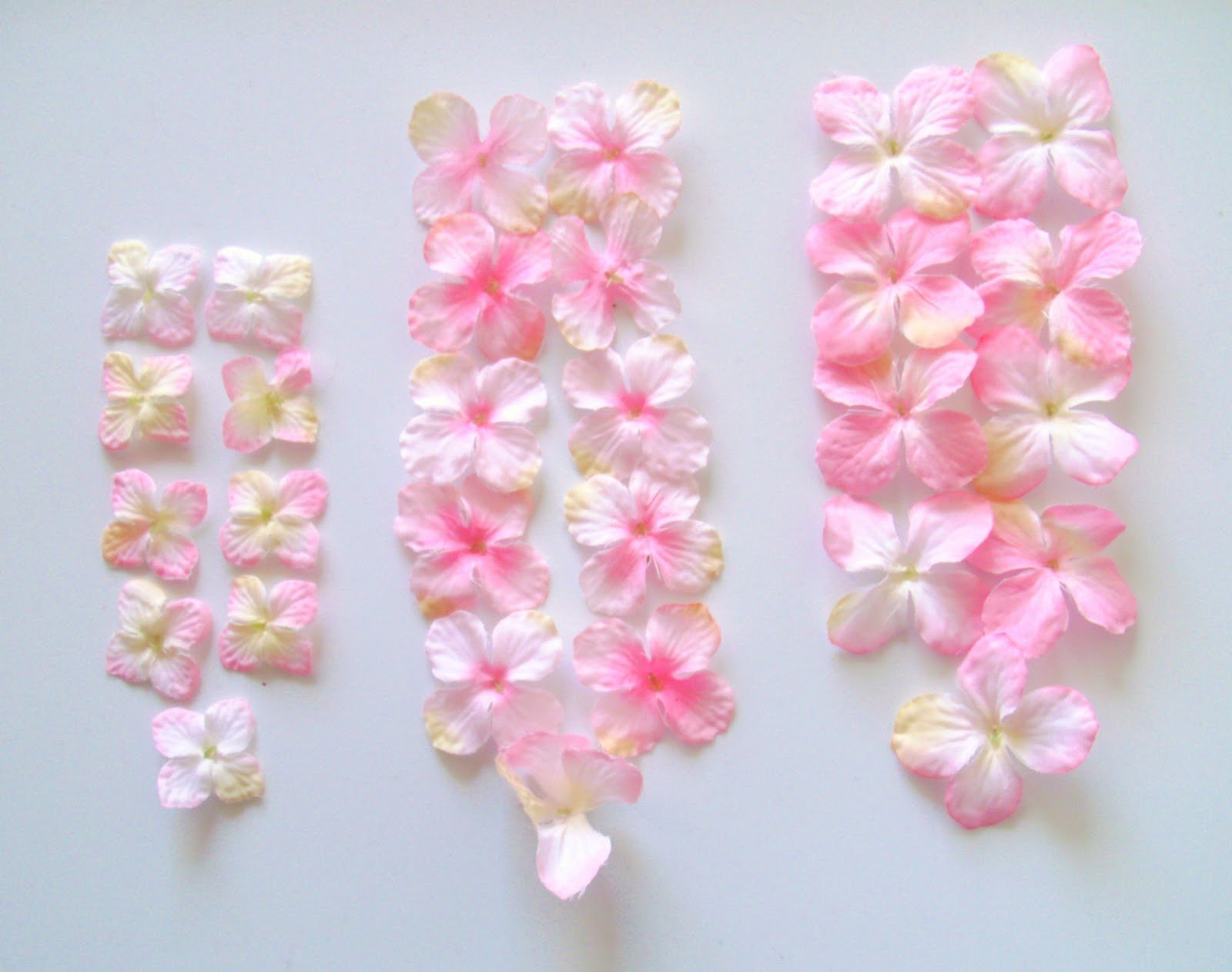 Step 2:  Cut 6 pieces of ribbon about 6″ long.  Put a dab of hot glue on the top of an egg.  Gently press one end of the ribbon in the glue.  Loop the ribbon around and glue it to the secured end.  Now you have a pretty little loop to hang your eggs.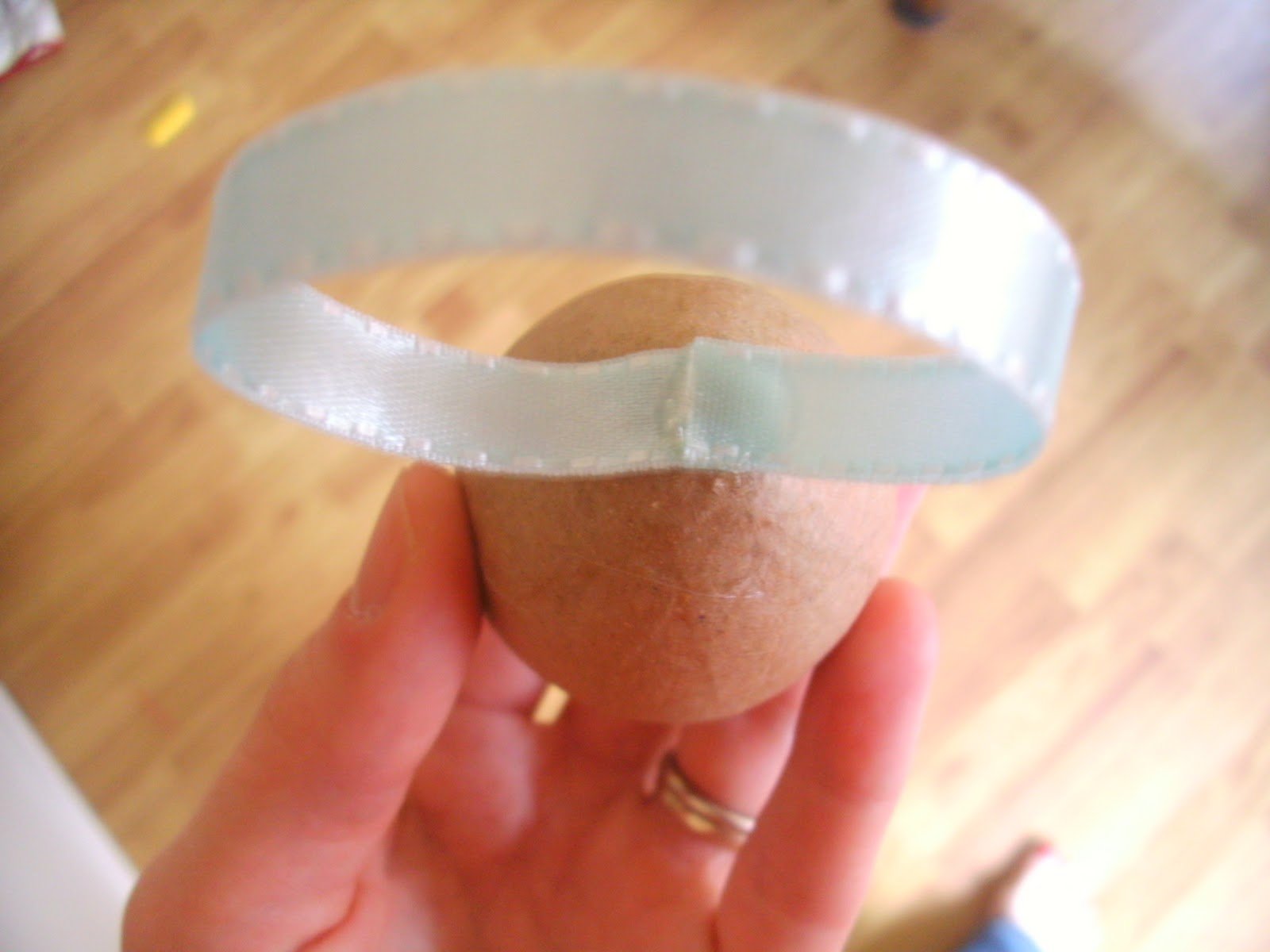 Step 3:  Begin gluing the blooms on.  Start with the large blooms.  Just experiment with the gluing method – I got better as I went along.  You might have to put a dab of glue in the center of the flower first – stick it on – then add some glue to the petals.  They don't have to lay flat – in fact it's better if they don't – but you don't want them sticking out in every direction either.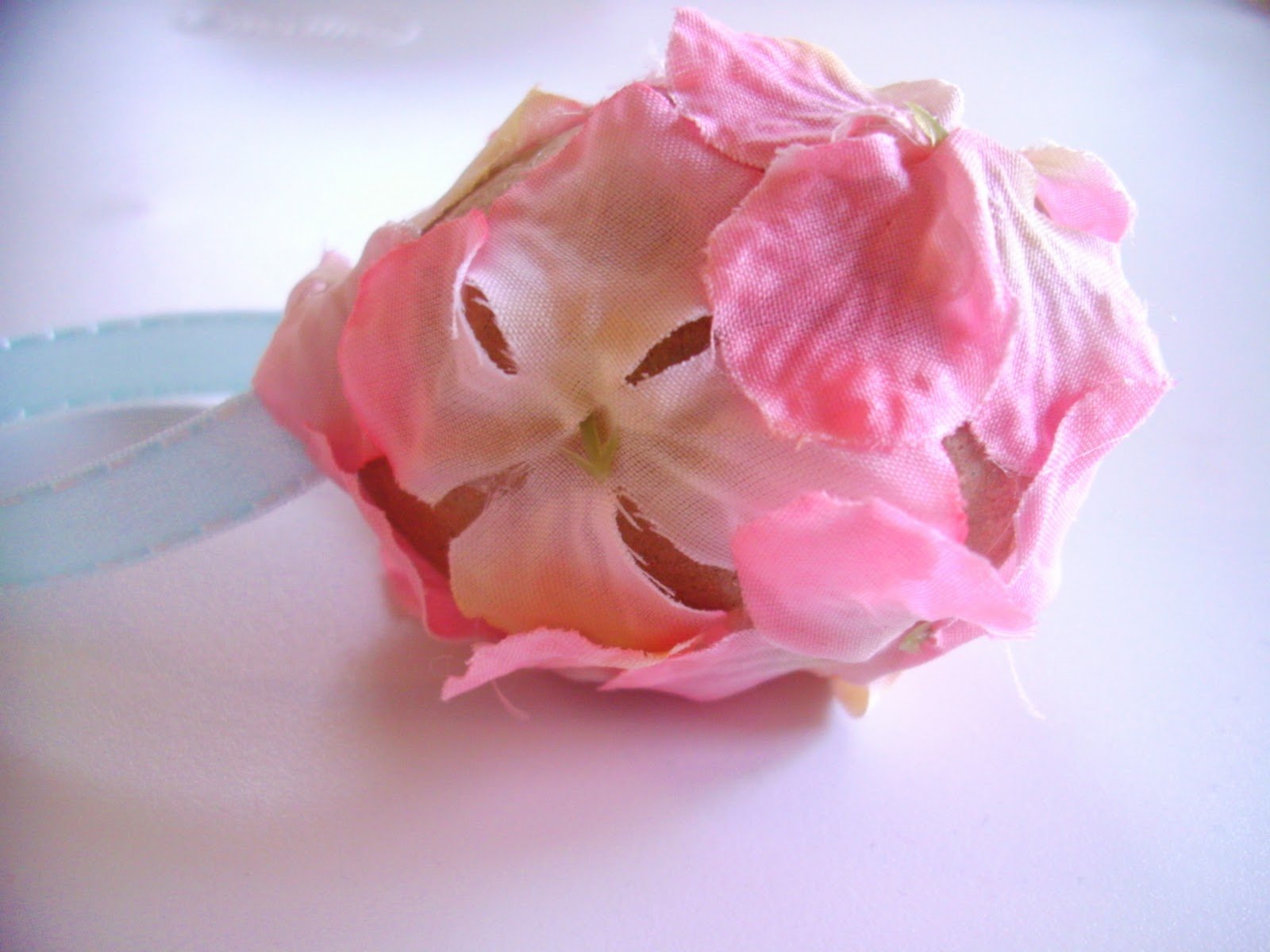 Step 4:  Once you have a nice coverage from the large blooms, begin filling in the spaces with the medium and small sized blooms.  Just keep going until you can't see any of the original egg.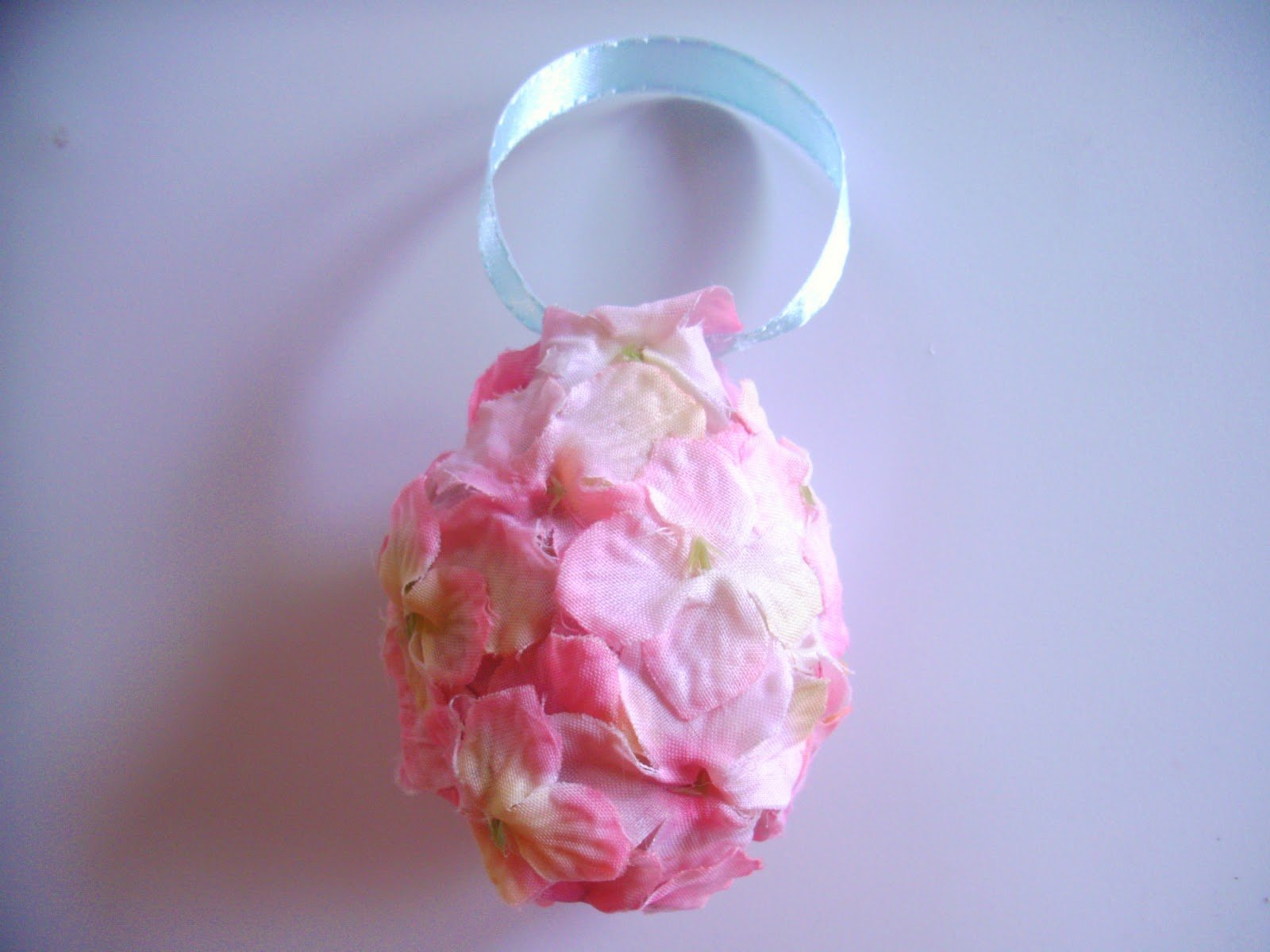 Then you're finished!  Hang in a lovely spot or on some branches in a vase.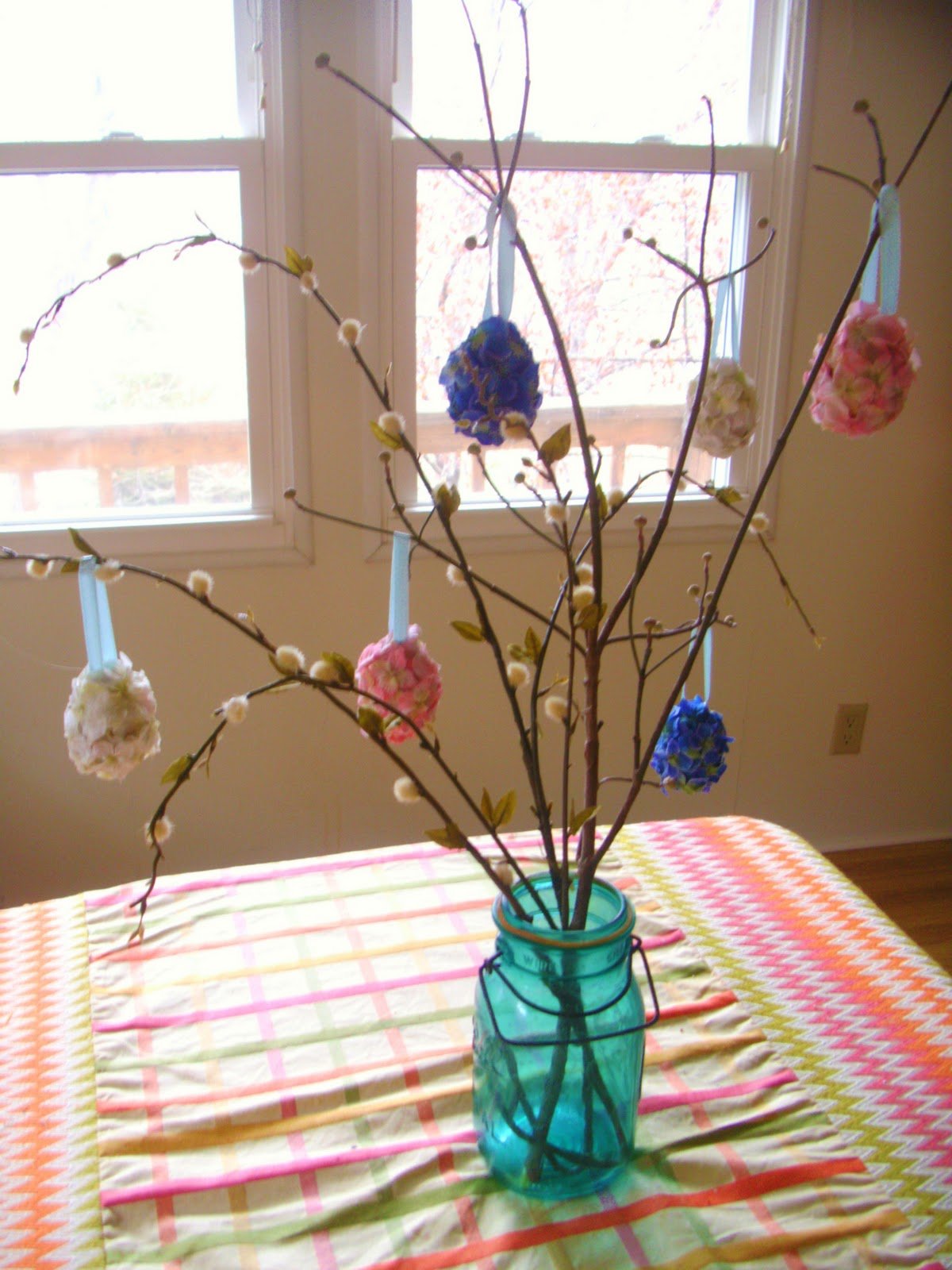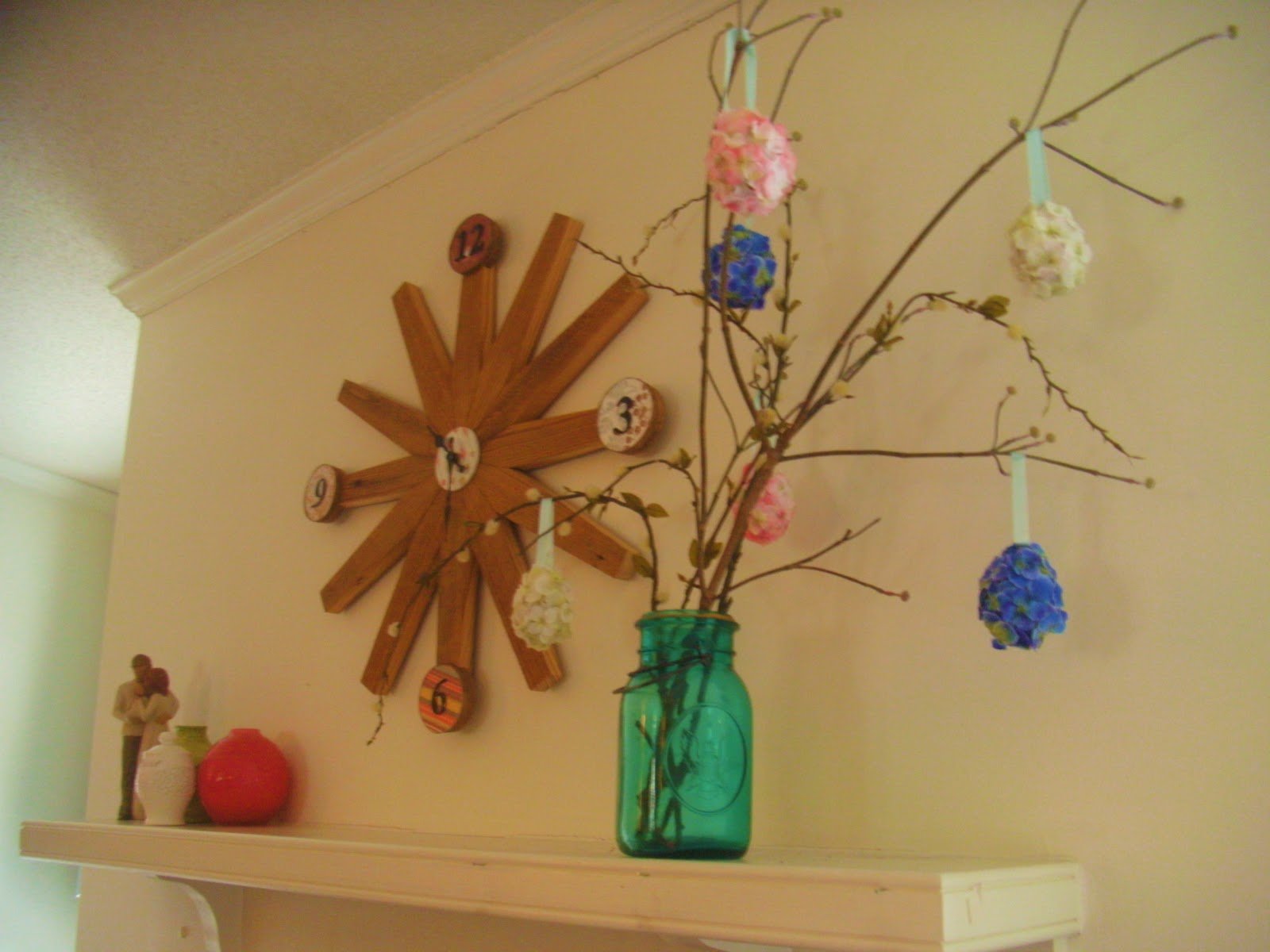 Happy gluing and have a great weekend,
jessica