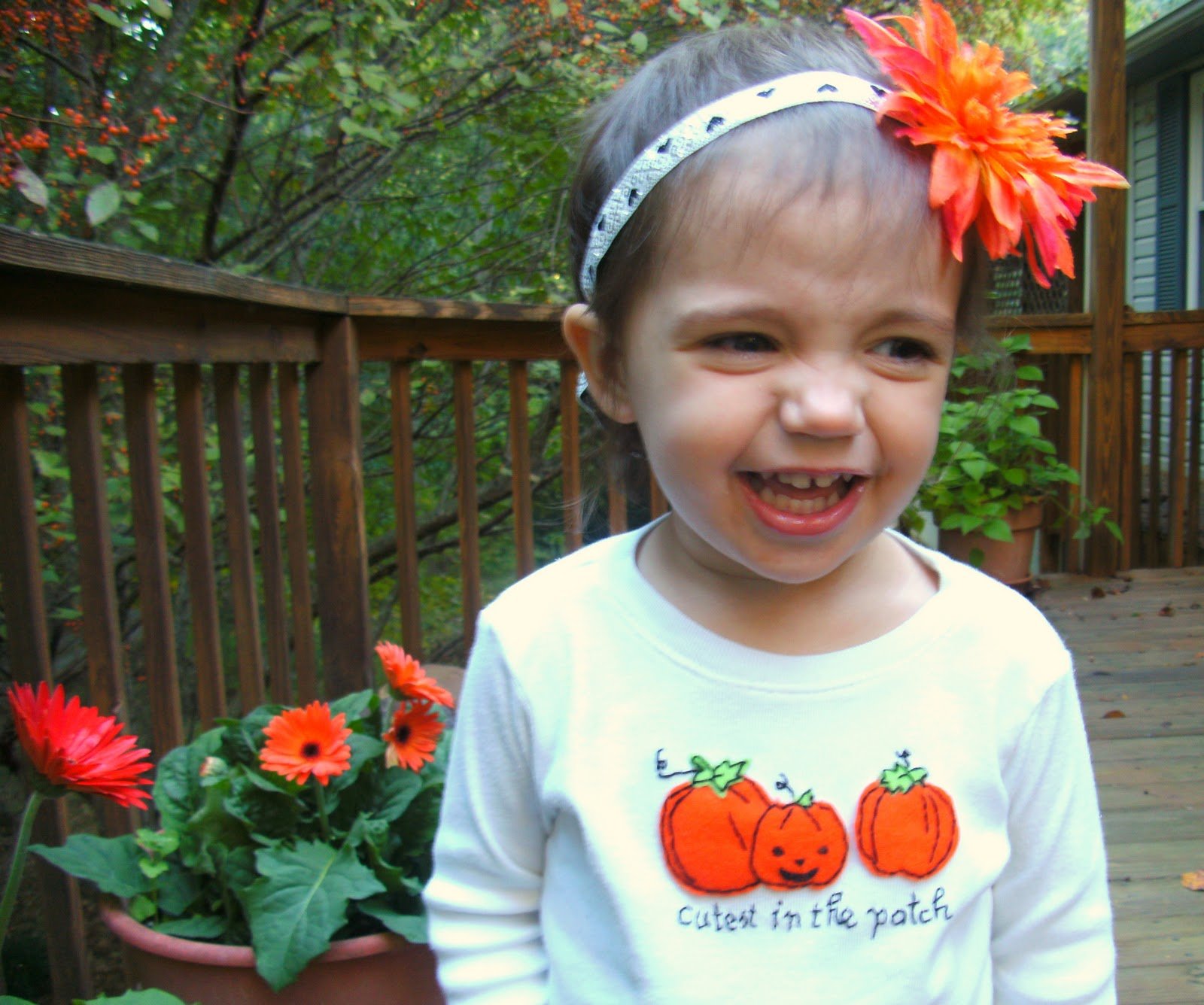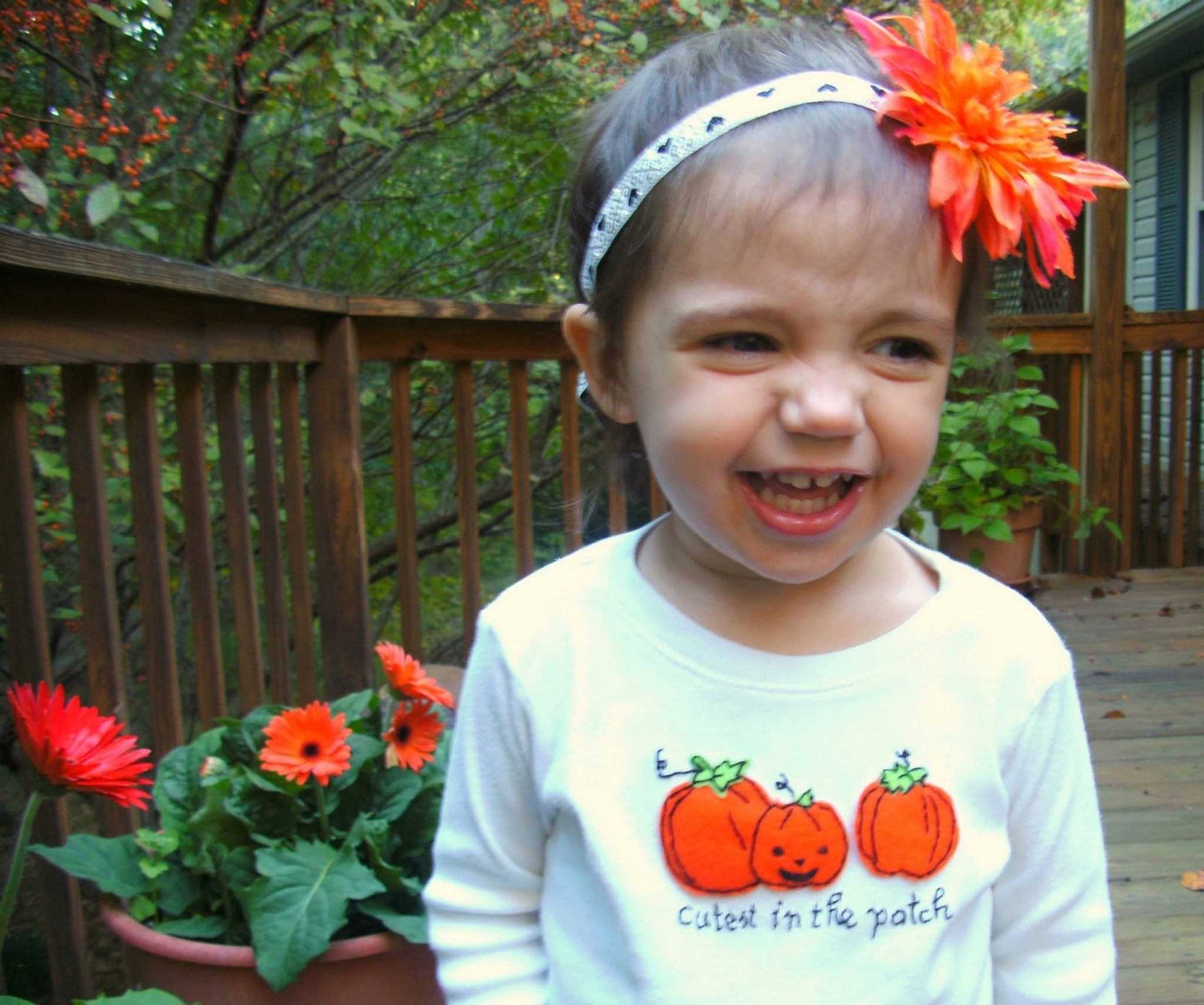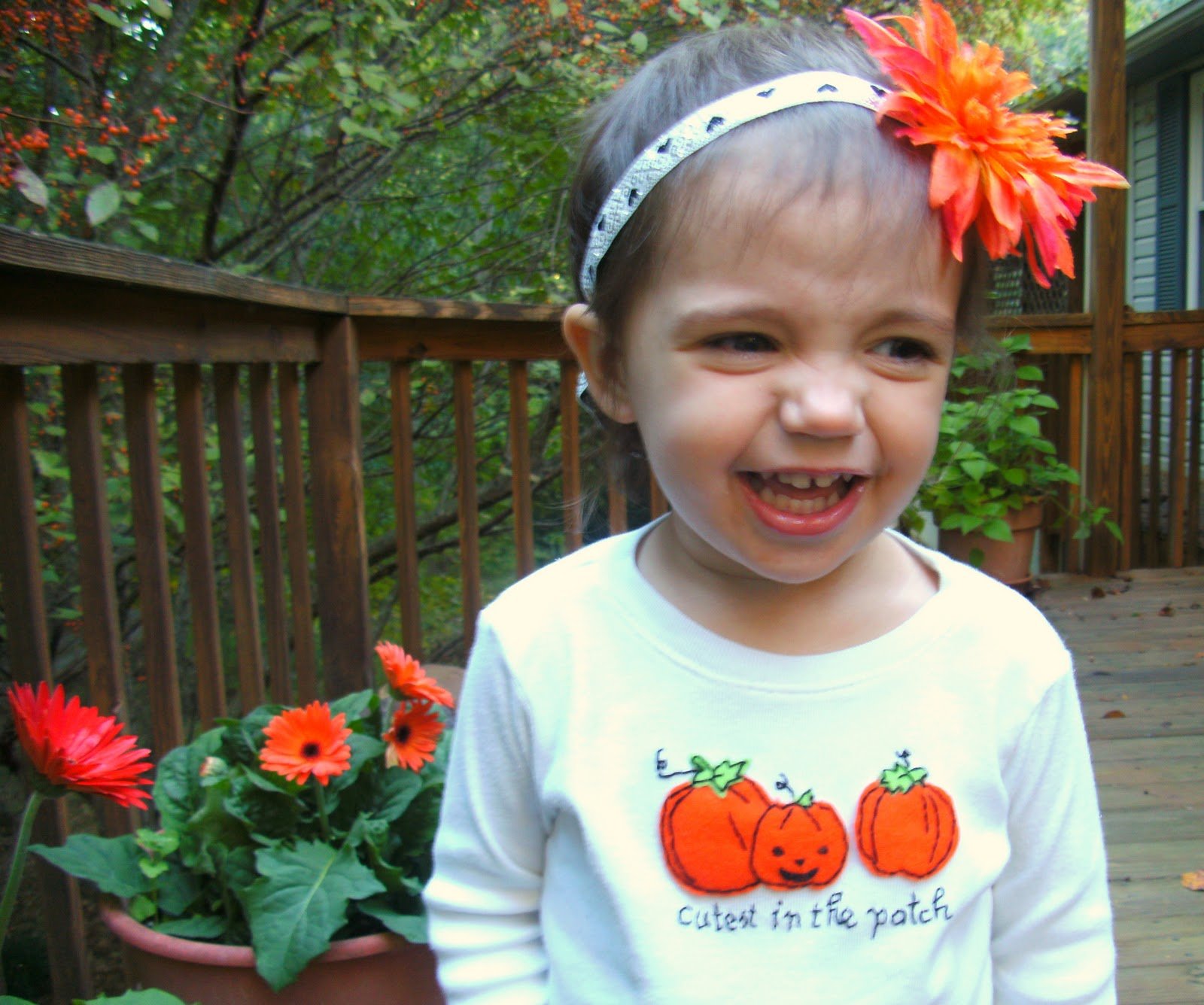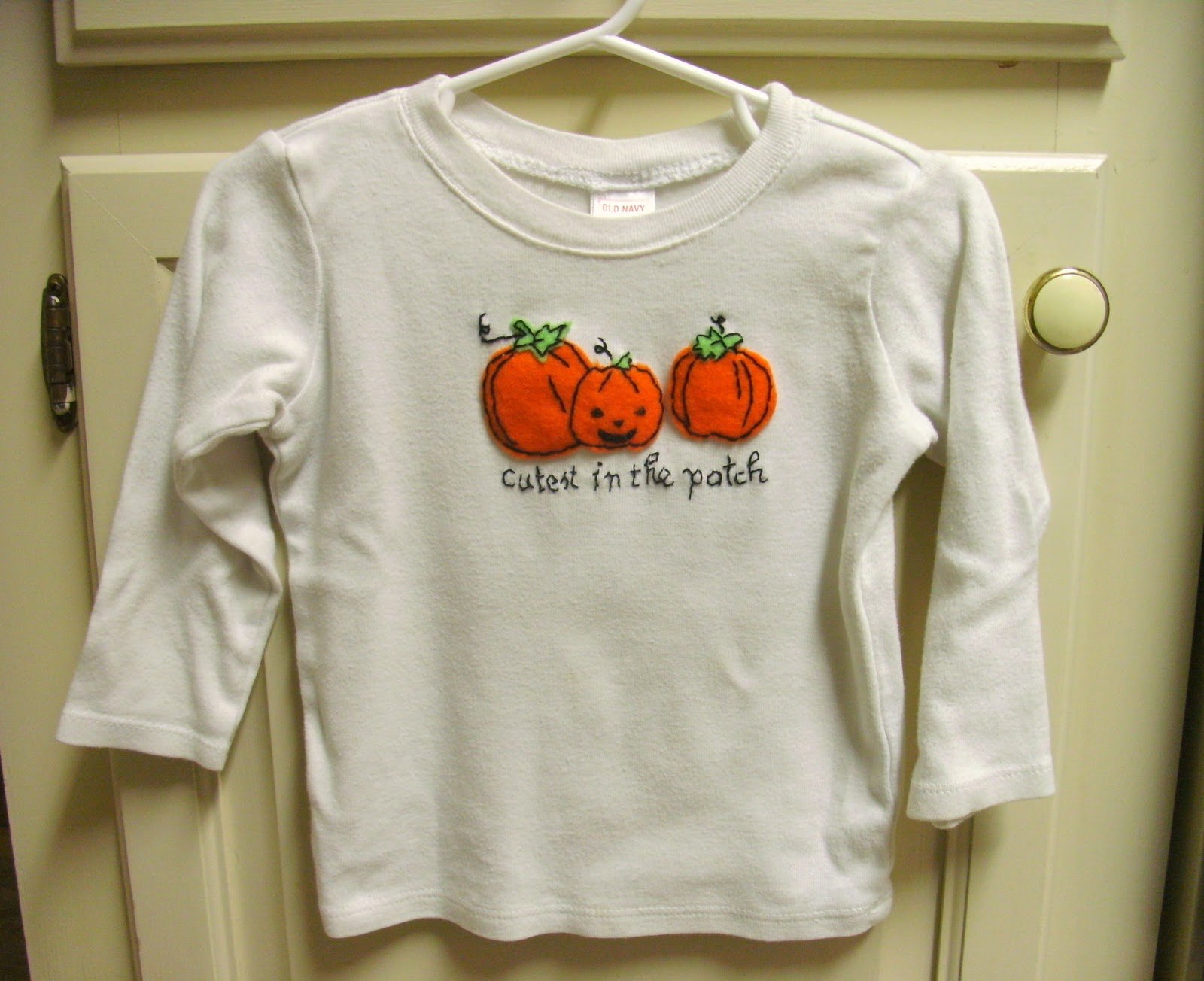 Janie and Jack is a lovely Children's clothing store. I always love to go in and browse when I visit Orlando. Of course, like everything else I like, it is very expensive.  Sometimes you can find a good sale, but I often want what is in season now. This year they have the cutest Halloween collection. I really loved this little t-shirt ($28).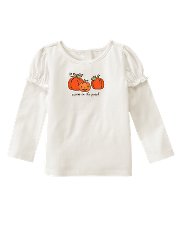 Appliqued felt pumpkins with the caption "cutest in the patch" embroidered beneath. So cute! So the other day as I was organizing Char's closet, I stumbled across a plain white t-shirt, and I was inspired.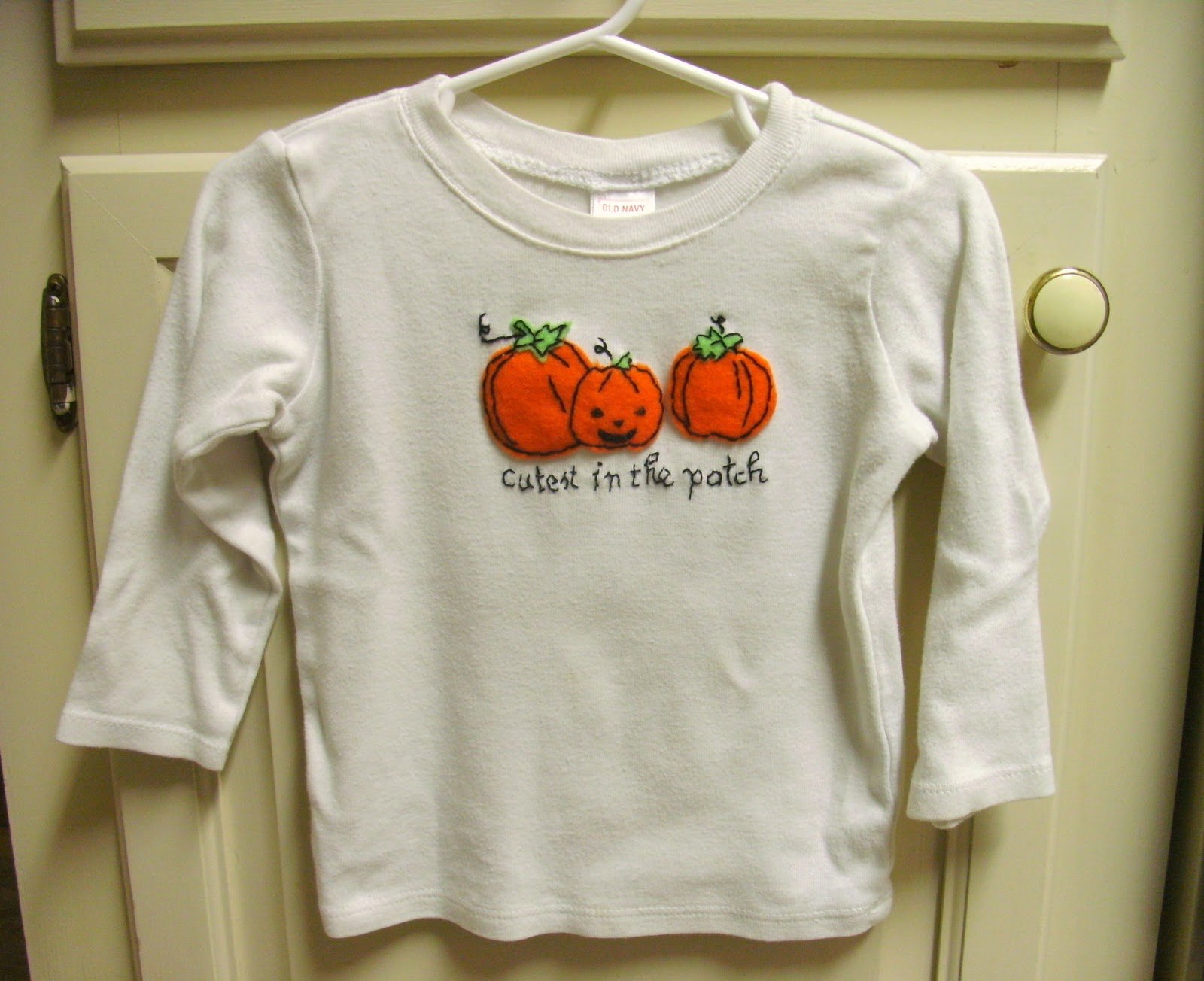 The one I made is girly, like the original, but I think with a few minor adjustments it could be made for a little boy too. If you'd like to make one for your little one – here's the tutorial!
You'll need:
a long-sleeved white t-shirt
orange felt
green felt
black embroidery floss
needle
water-soluble fabric pen
paper and pencil
Step 1:  Draw a sketch of the pumpkins, or print mine out here.
Step 2:  Cut out your paper patterns and trace them onto the correct colors of felt.
Step 4:  Thread a needle with 3 strands of black embroidery floss.  You are going to embroider the "inside" detailing of the pumpkins – the lines and the jack-o-lantern face.
Step 5:  Pin the pumpkins to the t-shirt.  I focused on centering the jack-o-lantern and then arranged the other two around it.

Step 6:  Embroider around the pumpkins and stems/leaves.  Don't forget to add the curly vines.  It WILL look handmade – but that's okay.  The Janie and Jack one was made in a factory somewhere – yours is unique and made with loving hands 🙂
Step 8:  Thread your needle with 2 strands of black embroidery floss and follow your letters, embroidering the phrase.
Put it on your little pumpkin and enjoy the fall weather!  Have a great weekend!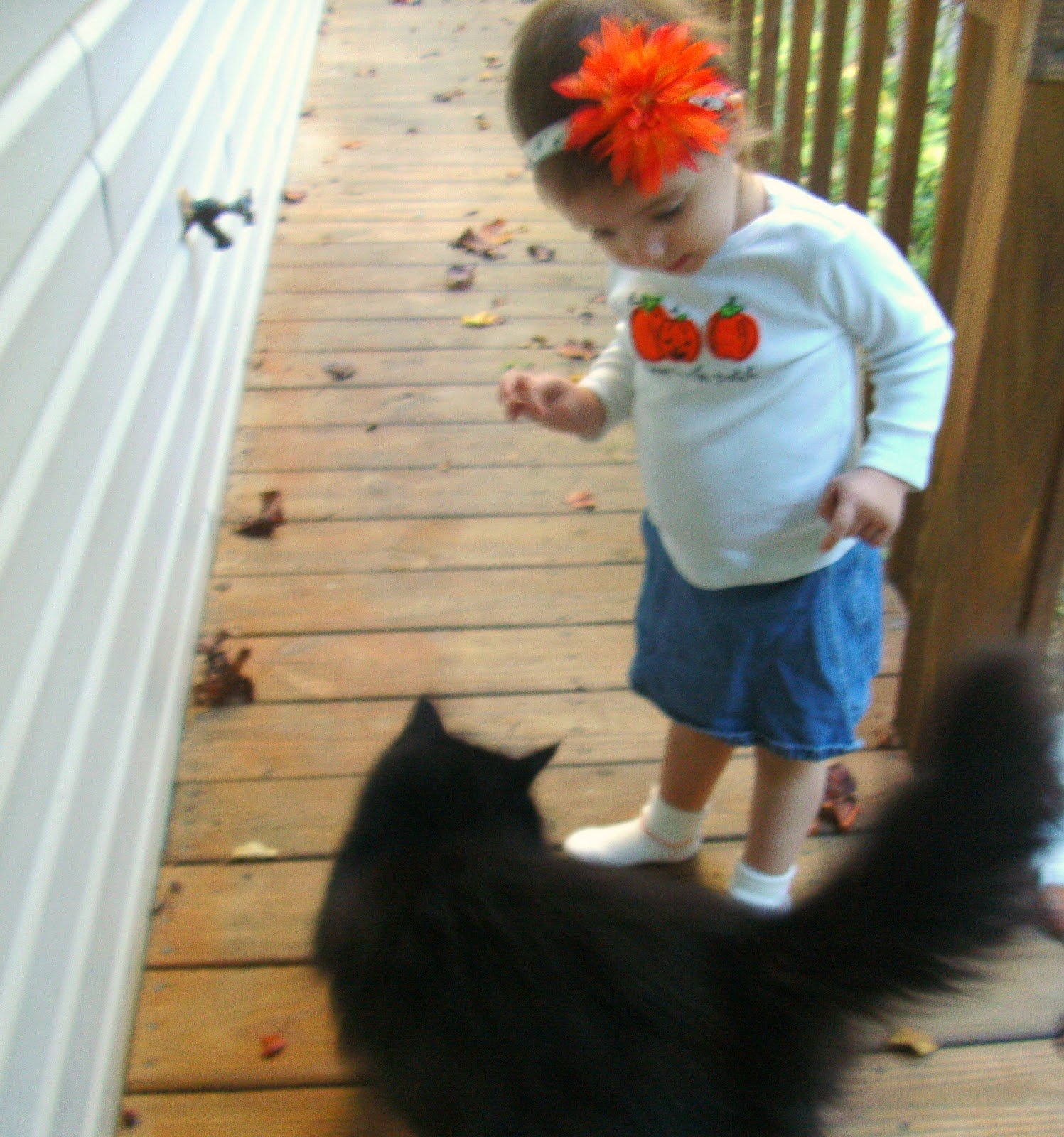 jessica