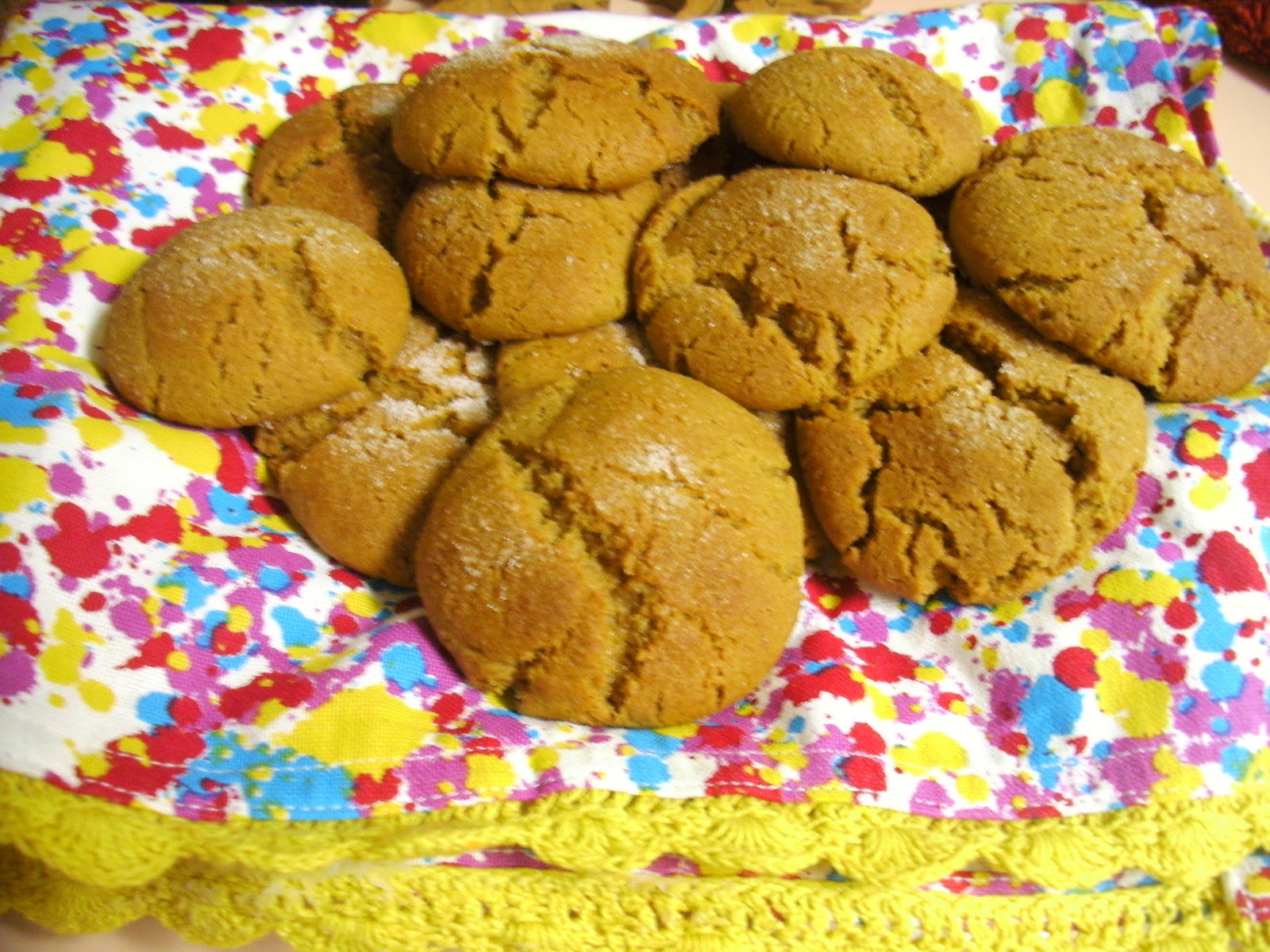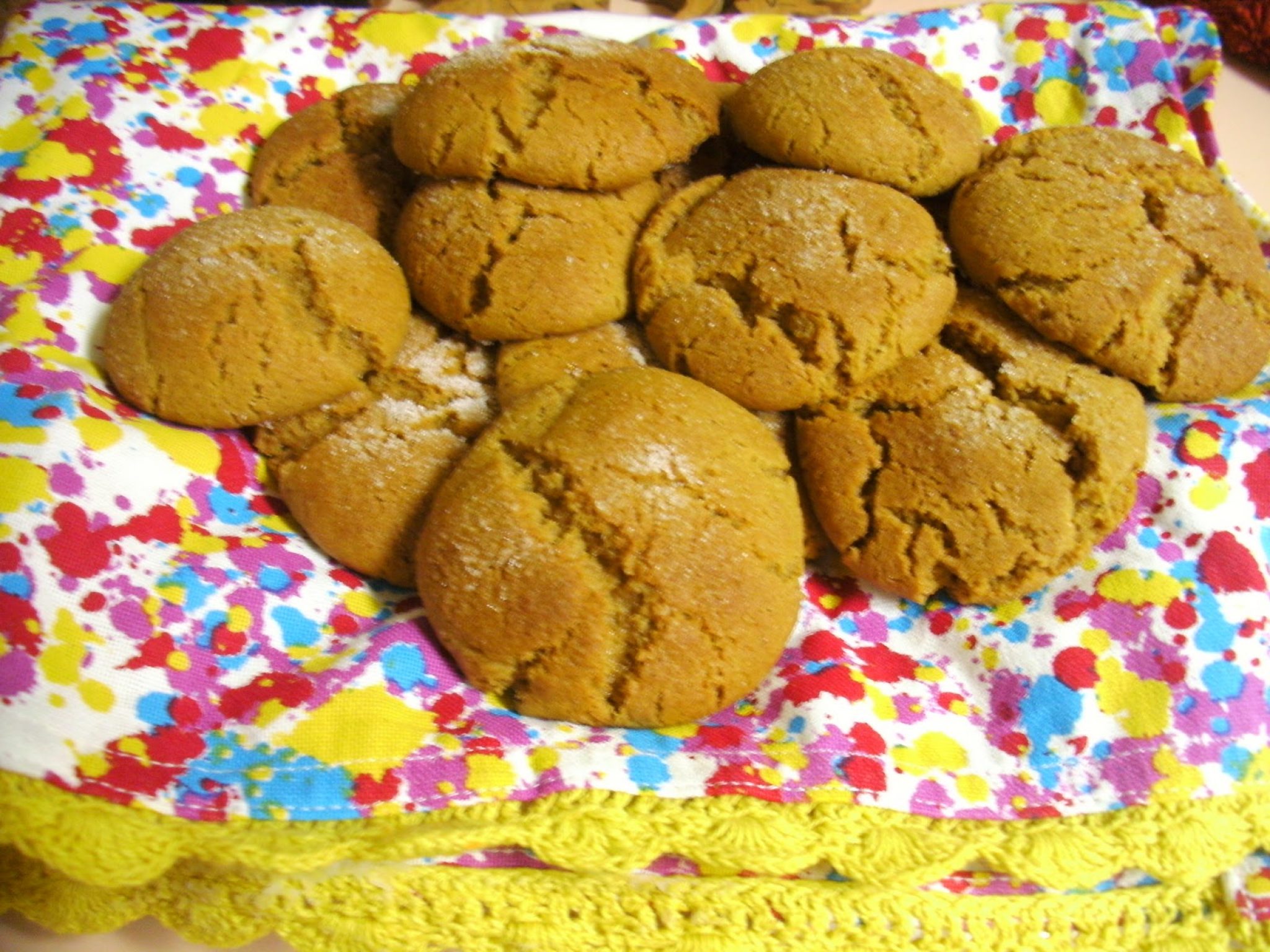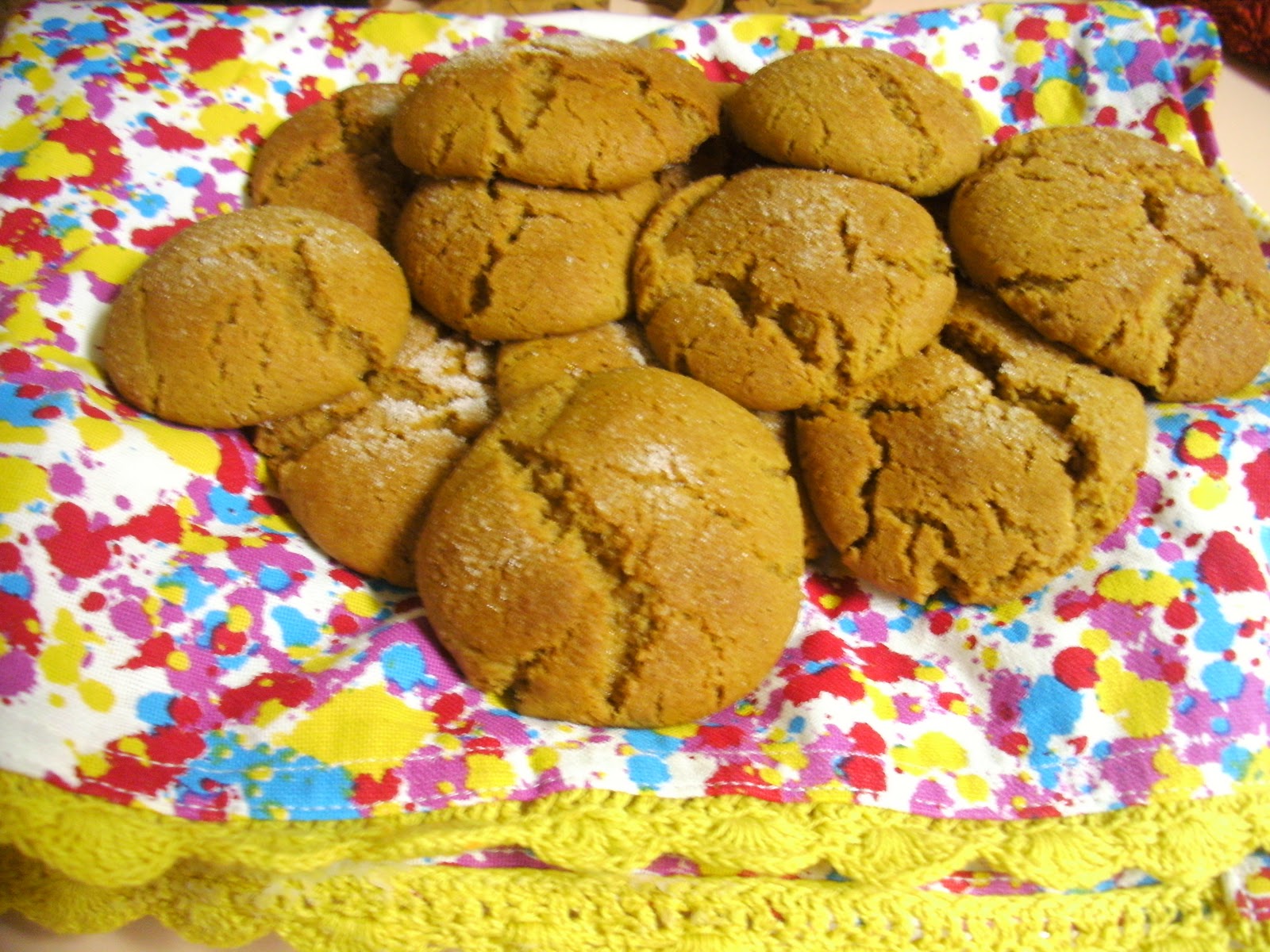 These have become my new favorite fall cookie.   They are slightly crispy on the outside and chewy on the inside, and they come out of the oven all crackly and sugary.  This is another one of my m.i.l.'s recipes- she bakes a lot, something I try to do, but I tend to lack the patience and precision required.   These cookies actually contain a lot of ingredients that are good for you – we just learned about the benefits of cinnamon, ginger is good for digestion, and molasses is high in iron.  Don't you feel justified in baking and eating these cookies now?  The dough also freezes really well, so when you make a batch, you can freeze half and are guaranteed yummy cookies on a fall night in about 10 minutes.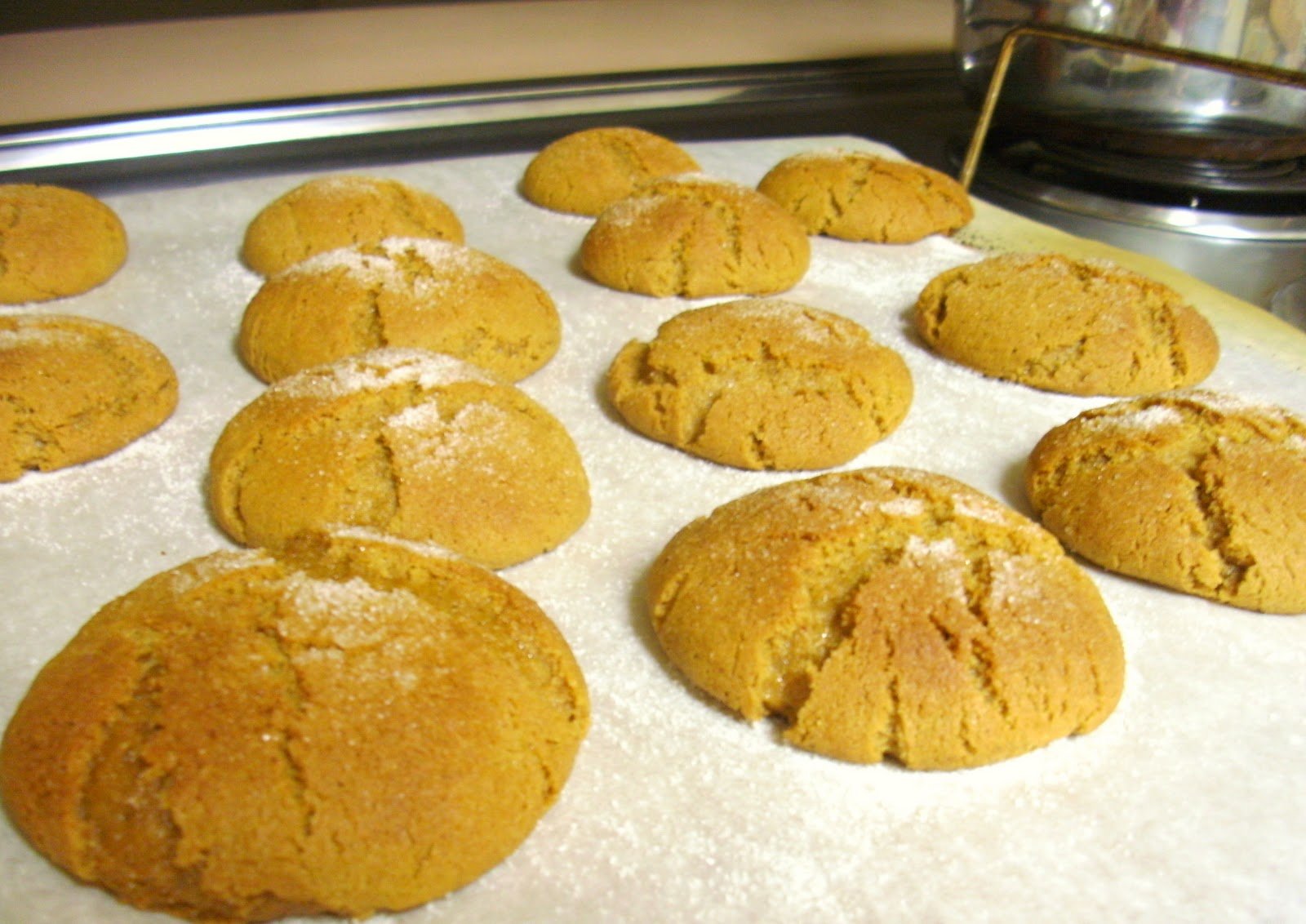 Here is her recipe- yield 4 dozen
Ingredients:
3/4 Cup of Shortening
2 Cups of Sugar
1/4 Cup of Molasses
1 egg
2 tsp baking soda
2 cups of flour
3/4 tsp of cloves
1 tsp of ginger
2 tsp of cinnamon
1/2 tsp of salt
bonus sugar for sprinkling
Preheat oven to 375.  Melt shortening in a microwave safe dish.  Let it cool slightly.  Add all of the ingredients to the shortening and stir well.  Put in the refrigerator for 30 minutes – I know it's hard to wait, but this step is important!!  Roll the dough into small balls and place on an ungreased cookie sheet.  Sprinkle the cookies with sugar – do not flatten them – they will spread out wonderfully as they bake.  Finally slip those babies into the toasty oven for about 7 minutes.  Try not to overbake – if you take them out right at 7 minutes, and then leave them on the sheet for about 3-5 minutes, they will continue baking a little bit and come out just perfect!
Now for some pictures of our recent hiking trip up Roan Mountain!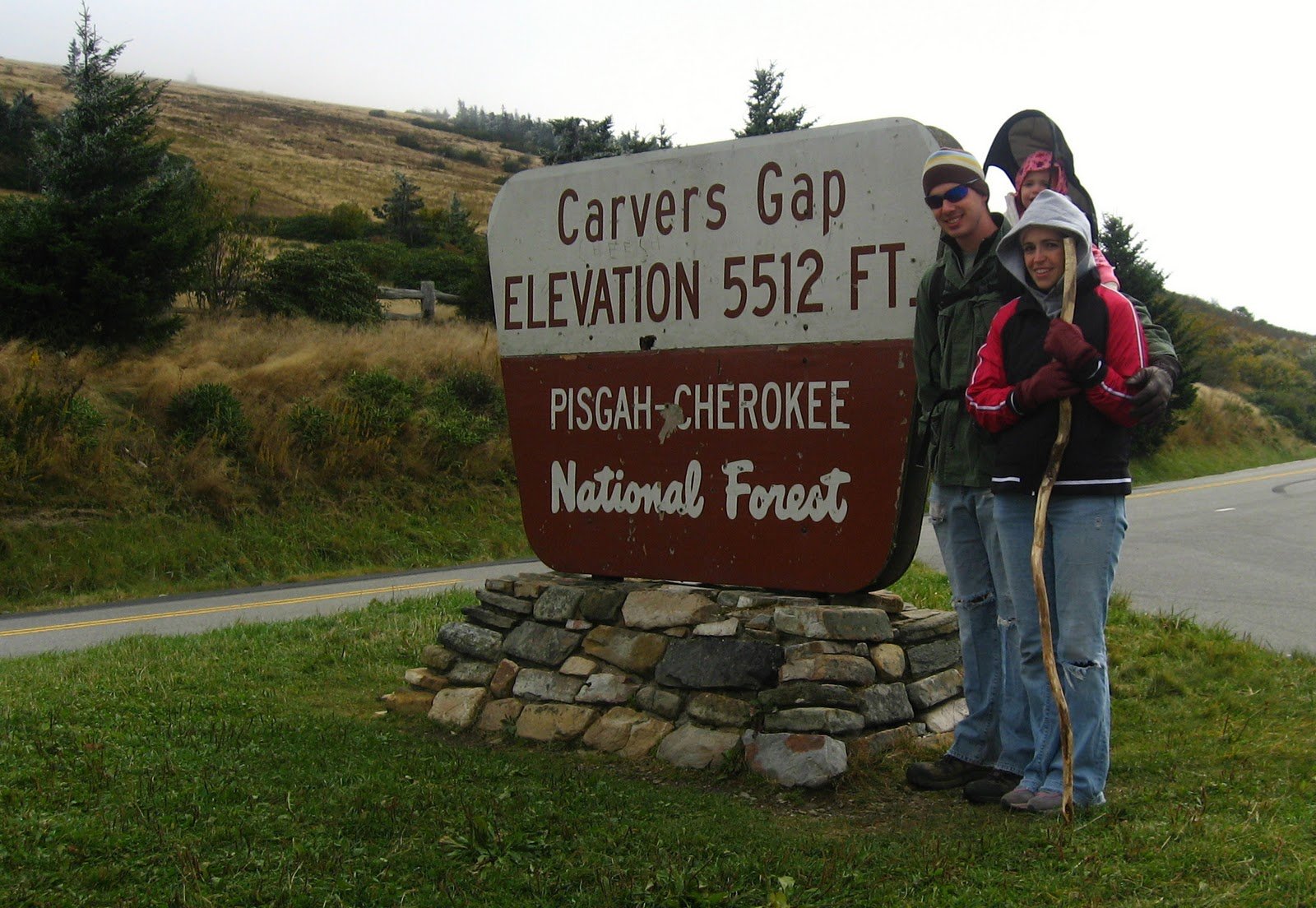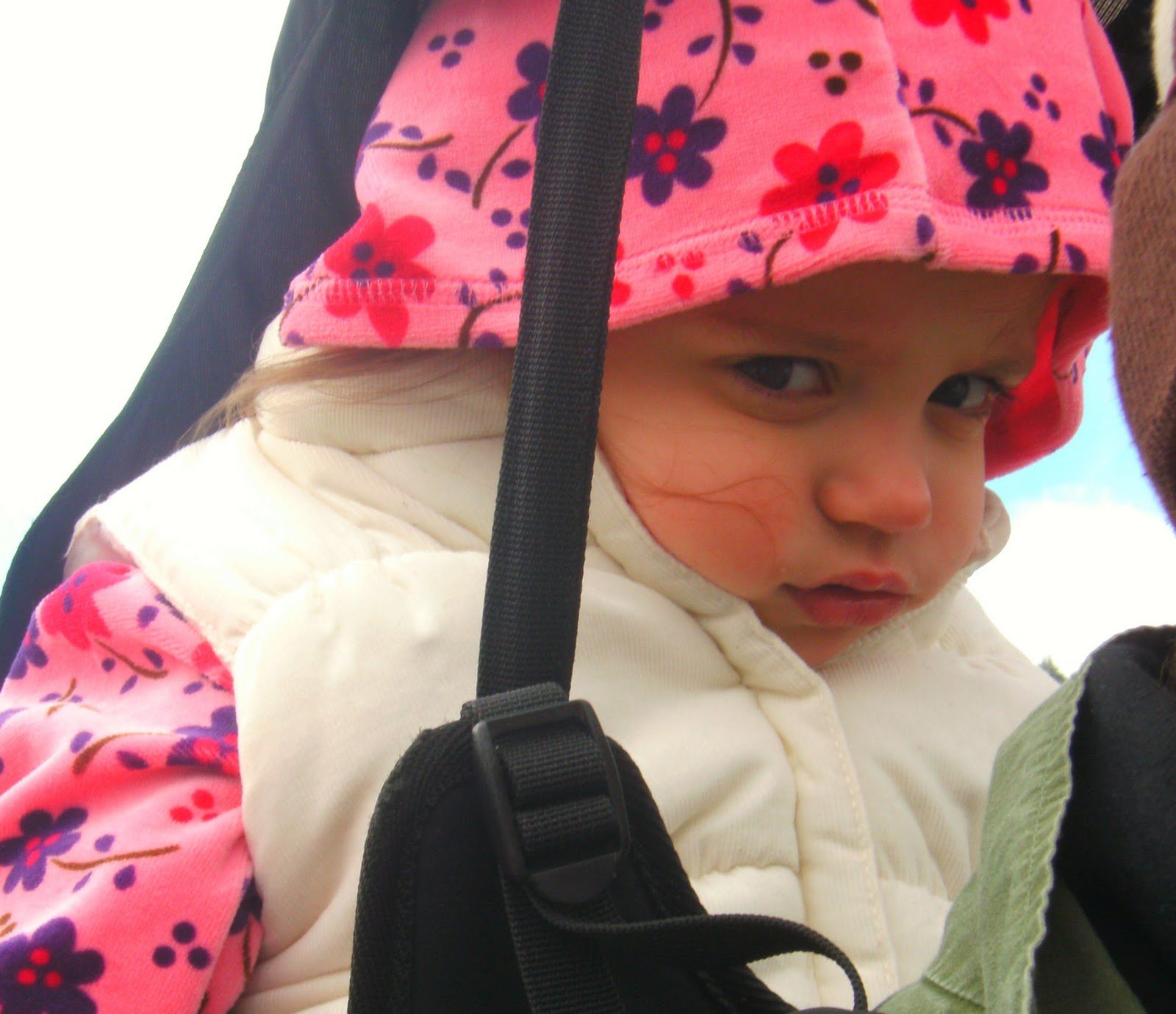 Okay, who's day just got better?!?
It was 36 degrees and Charlotte was not impressed with the cold.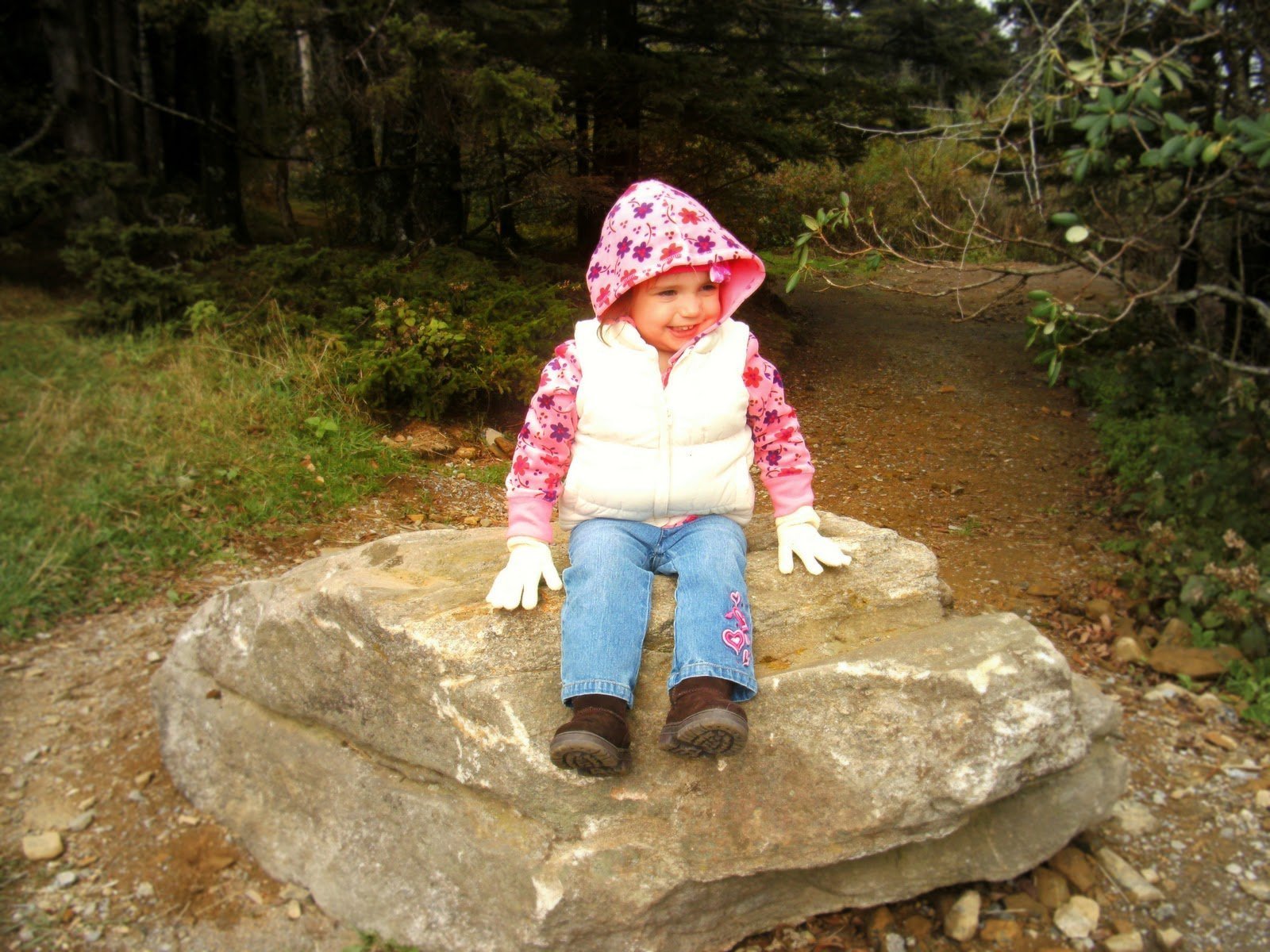 She got over it though and managed to have some fun!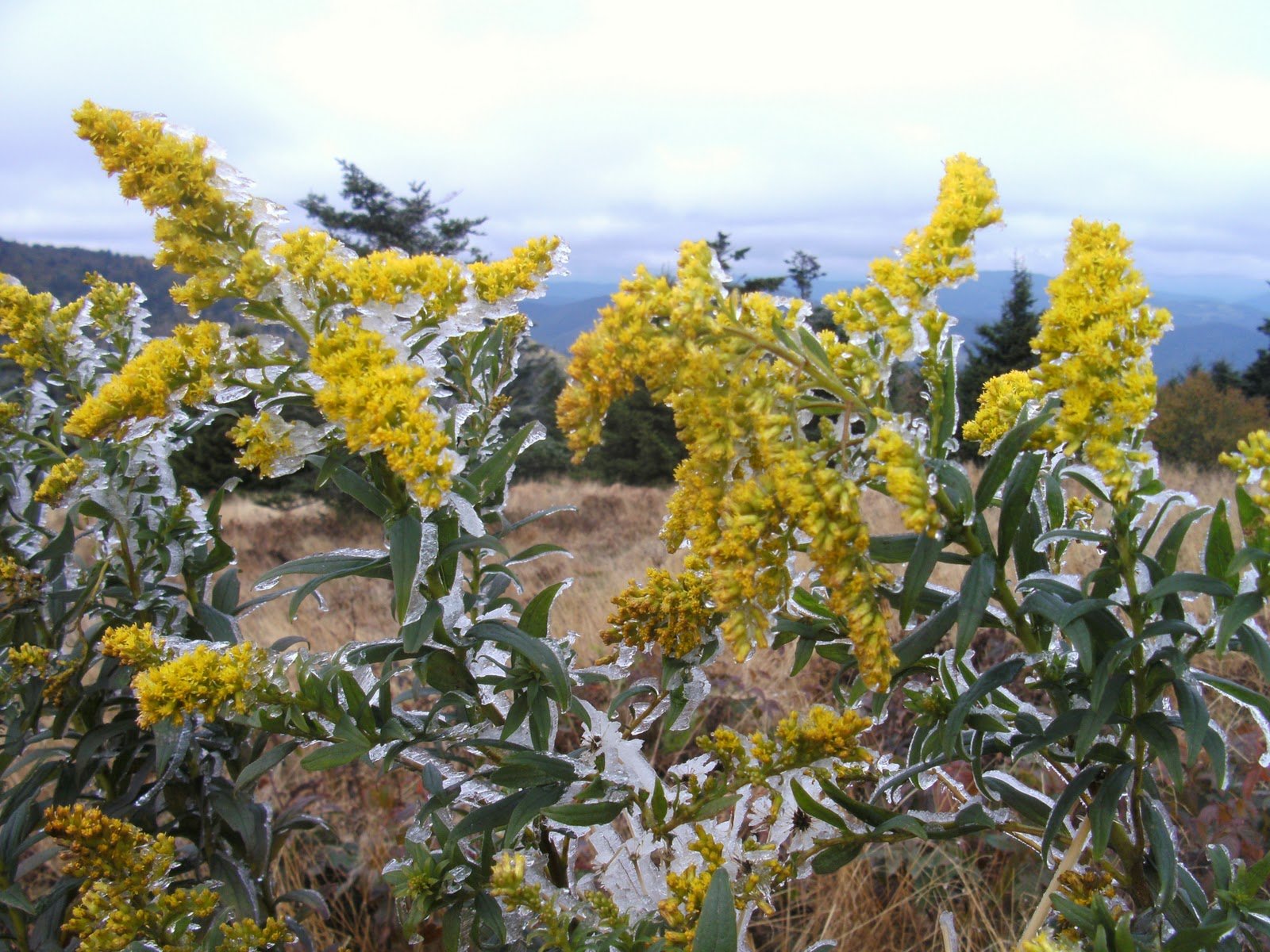 Everything was icy because it was so cold.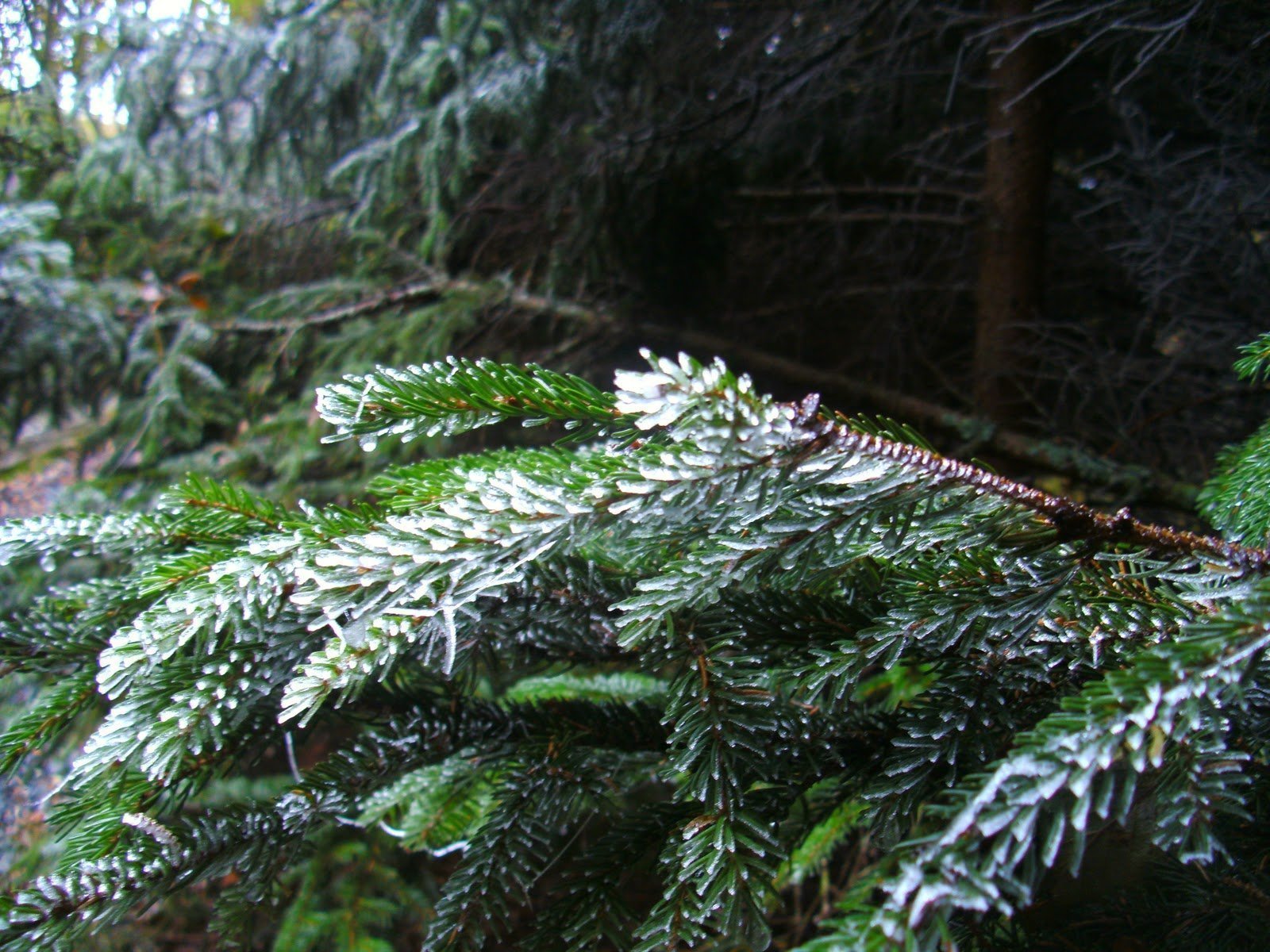 And the leaves are just starting to change!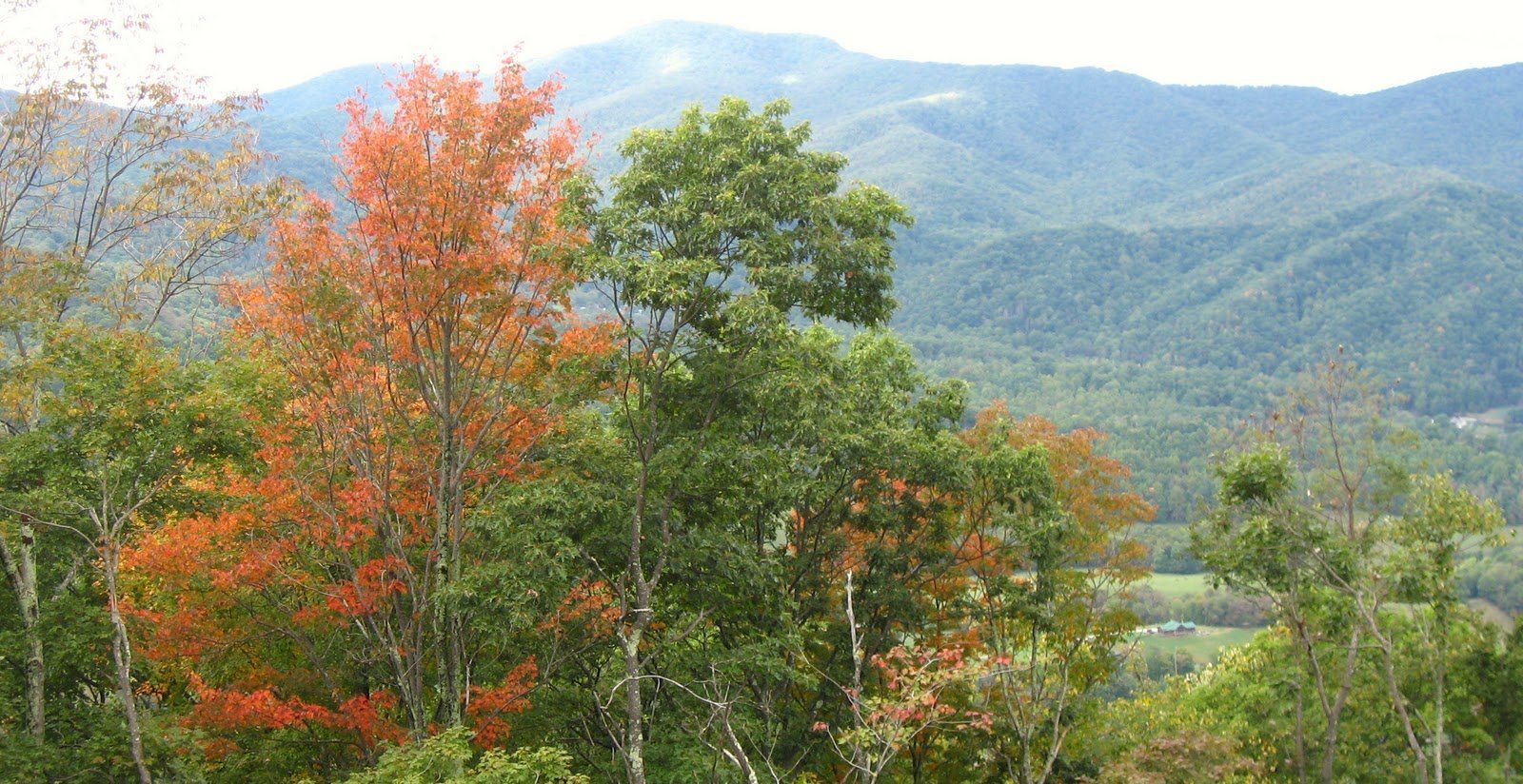 Have a great day everybody!
jessica