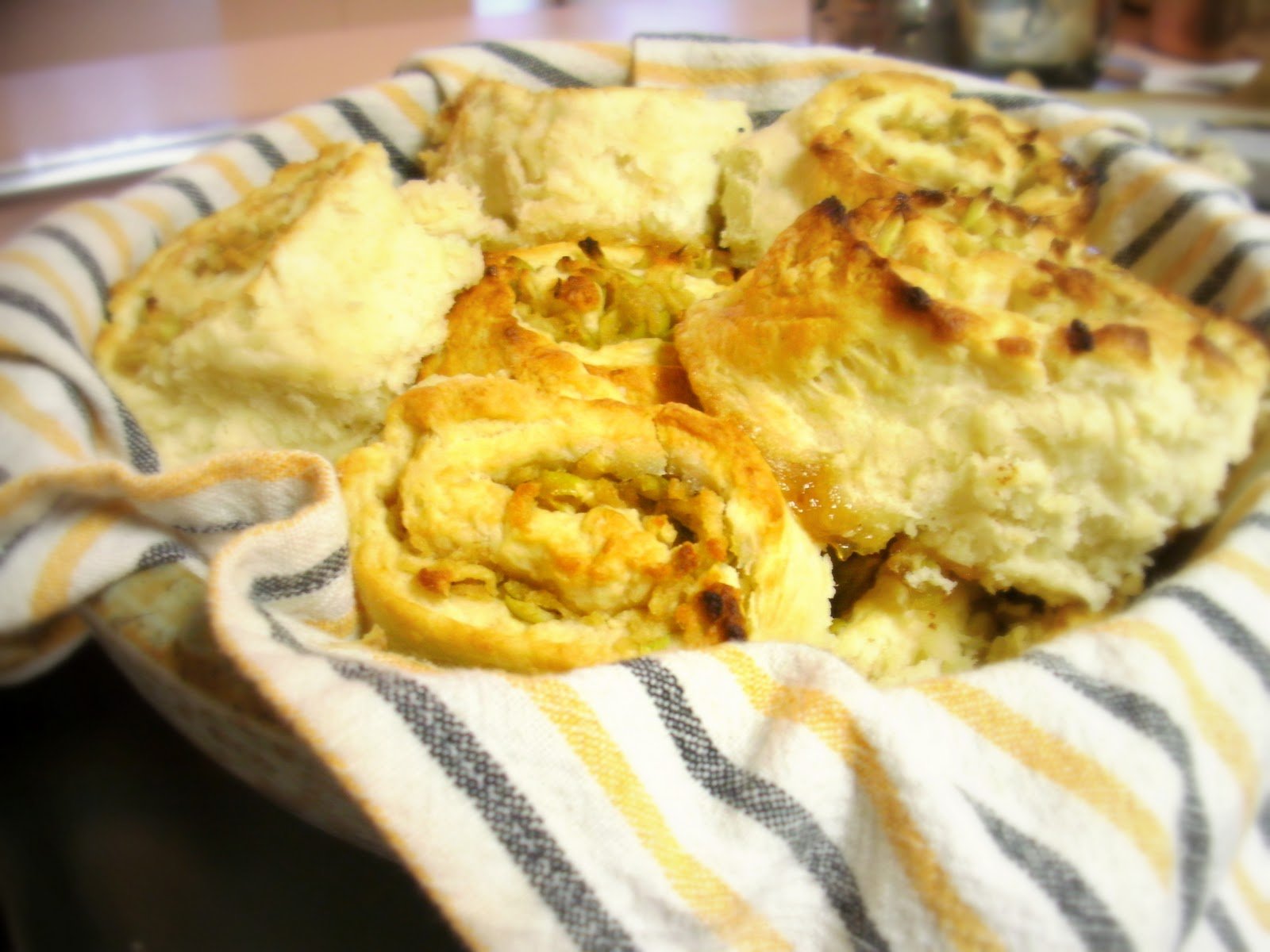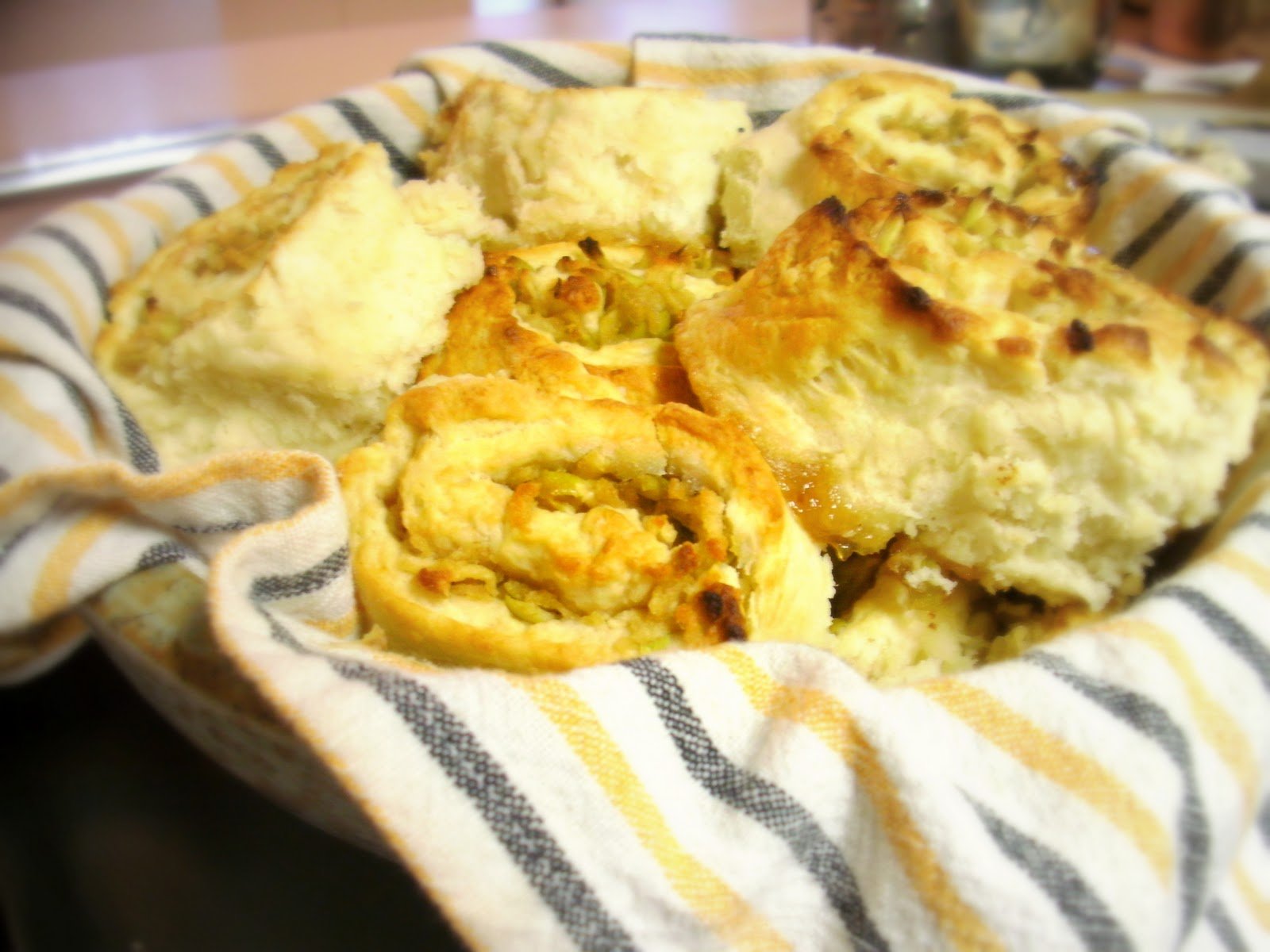 This is a third generation recipe from my husband's side of the family.  Many of them live in the northwest, where apples are prevalent, and so they have lots of wonderful apple recipes.  This is one of my husband's favs and Charlotte and I love it too!  It's simple, and perfect for this time of year.  Here is what you will need…
Ingredients:
2 cups of flour
3 t baking powder
1/2 t salt
1/3 cup of shortening
2/3 cup milk (add more if necessary)
3 medium Granny Smith apples – shredded (I use the cheese grater)
3/4 cup of brown sugar
3 T butter (softened)
Preheat the oven to 425.
Mix the first 3 ingredients.
Cut in the shortening.
Stir in the milk until it forms a dough ball.
Flour some parchment paper and roll the dough into a rectangle.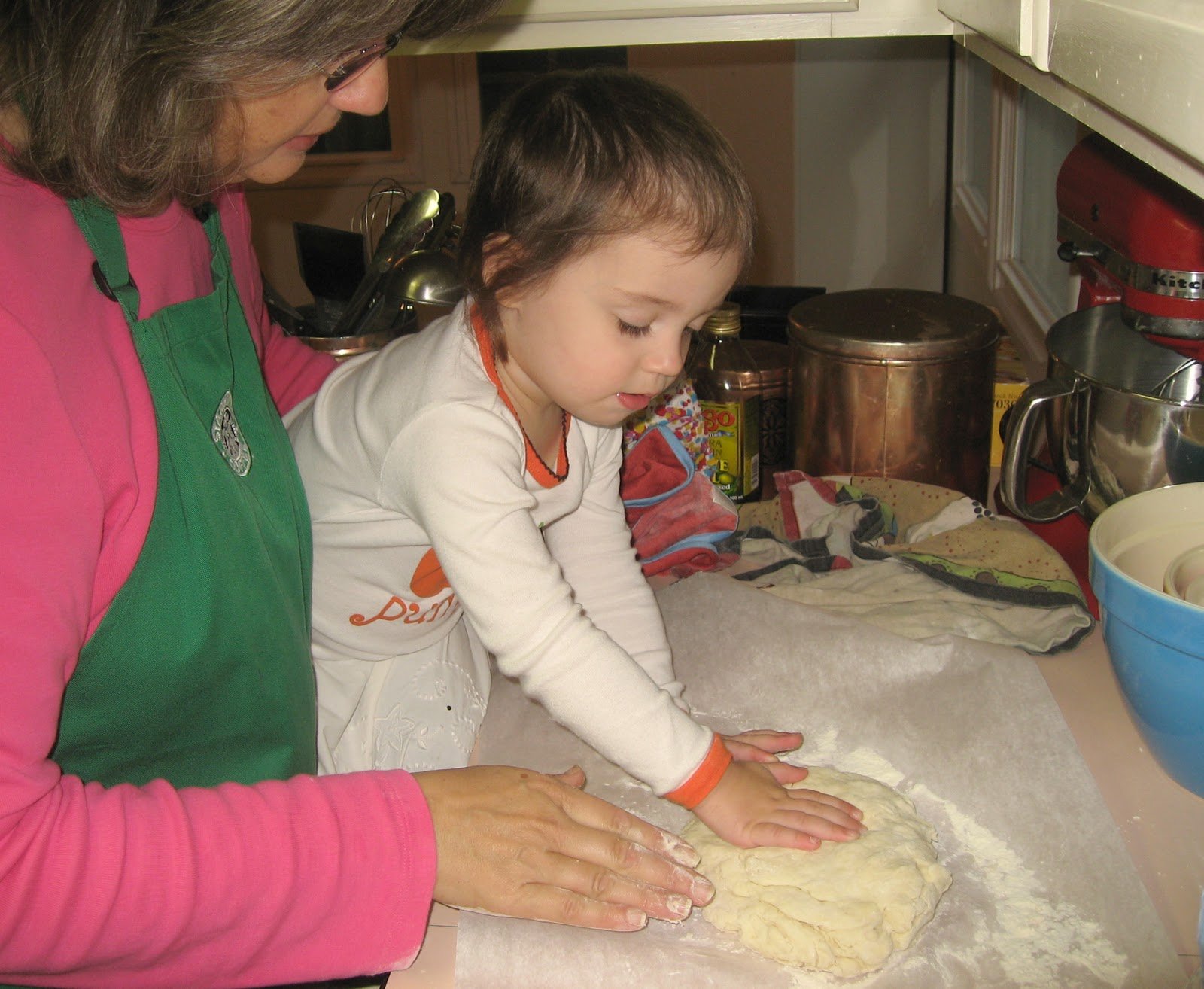 Spread the butter on the dough.
Shred the apples using a grater onto a kitchen towel. Then wring out the juice.  (You can save it for cider in a bowl if you want).  If you skip this step, you will have soggy biscuits – that's no good!
So then sprinkle the brown sugar evenly over the dough, and follow with the shredded apples- this step is especially fun for little ones!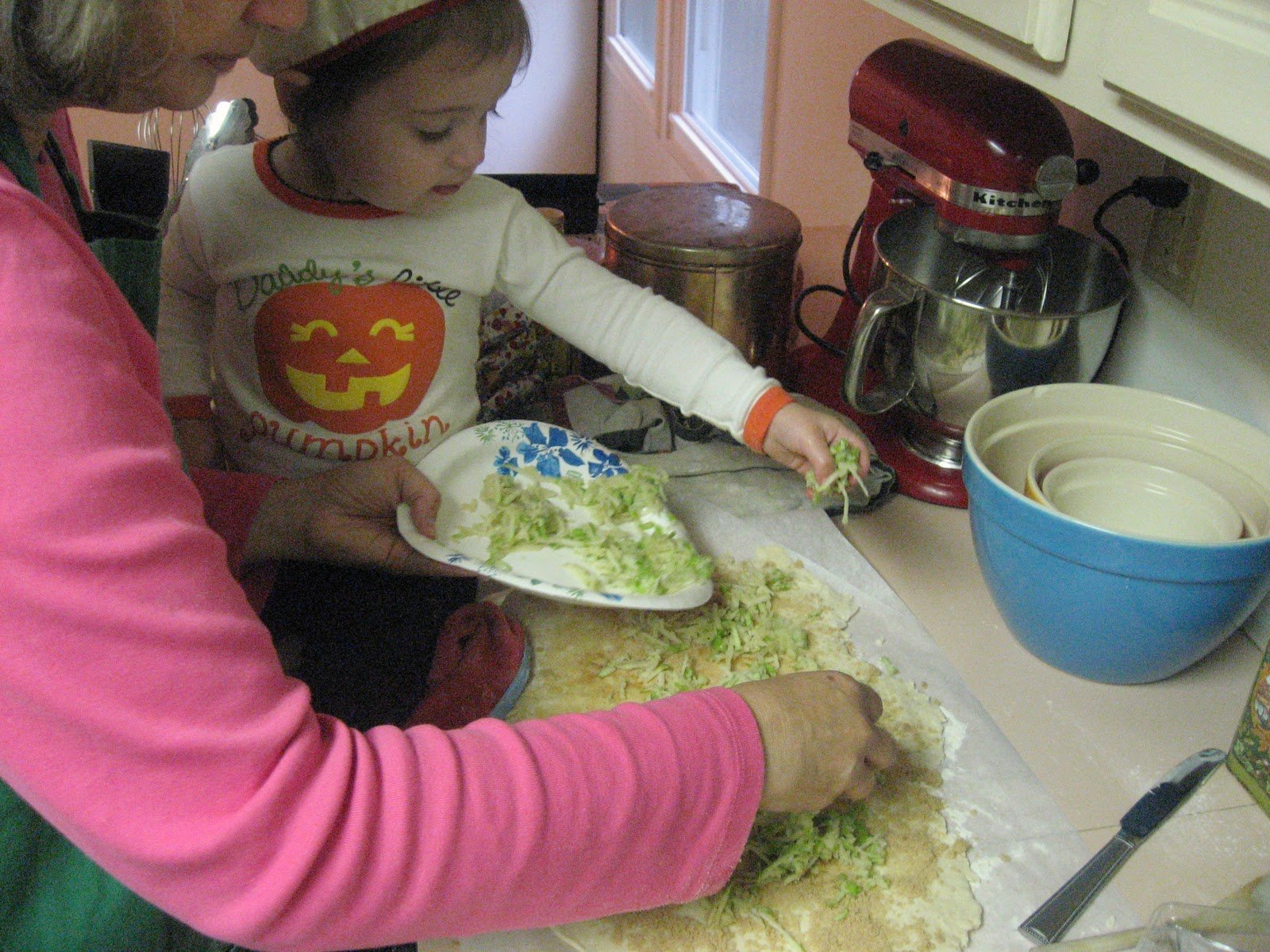 Roll the dough toward you, like a jelly roll.  Slice the dough into about 1″-1 1/2″ pieces.  Lay the biscuits onto a cookie sheet – make sure all of the biscuits are touching – it kind of forms a big circle on the sheet.  Bake about 12-15min.  They should rise and smush all together into gooey appley wonderfulness.  When you take them out of the oven, let them cool for a few minutes, then gently pull them apart and snuggle them into a warm towel.  Make sure you are wearing your elastic waistband p.j. pants and sit yourself on the sofa with a cozy blanket and a cup of tea or coffee – indulge in this delicious autumn treat!
Variations:  you could add cinnamon or toasted pecans if you are so inclined.
jessica