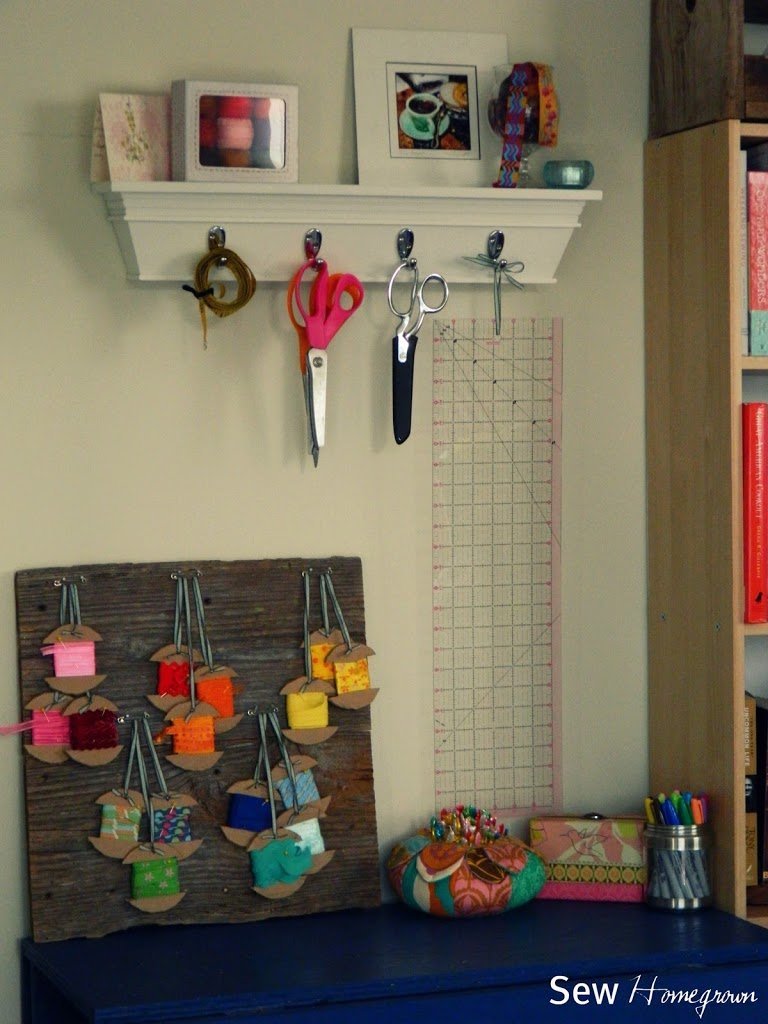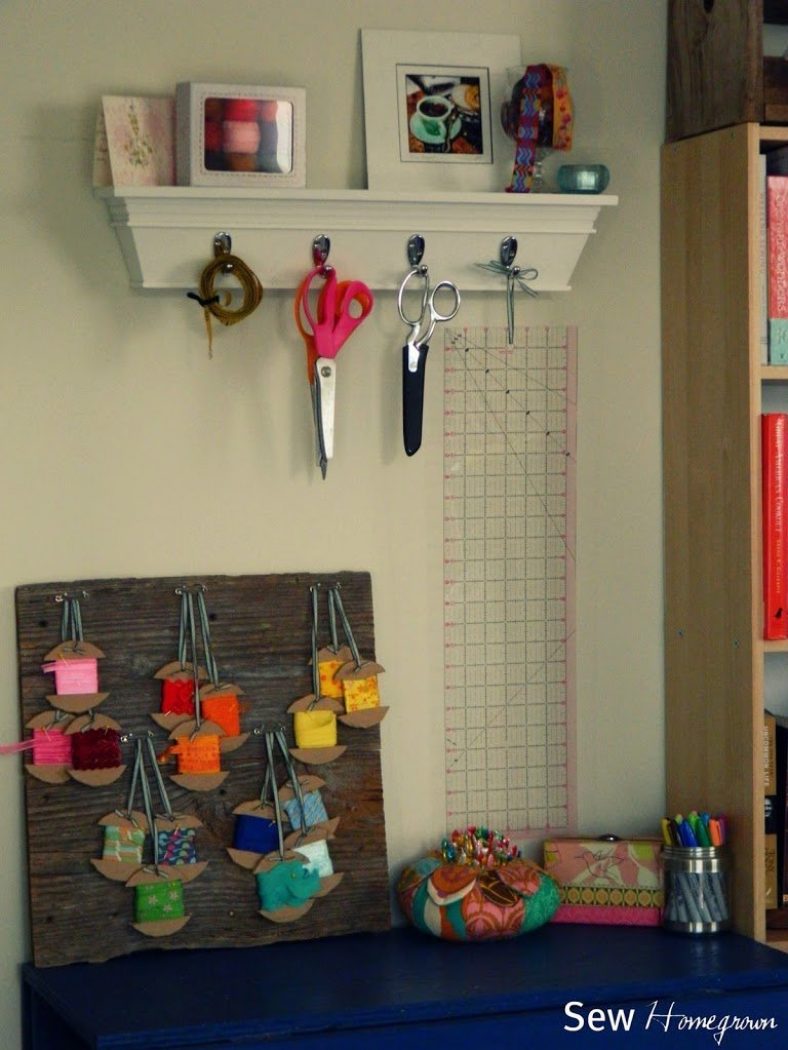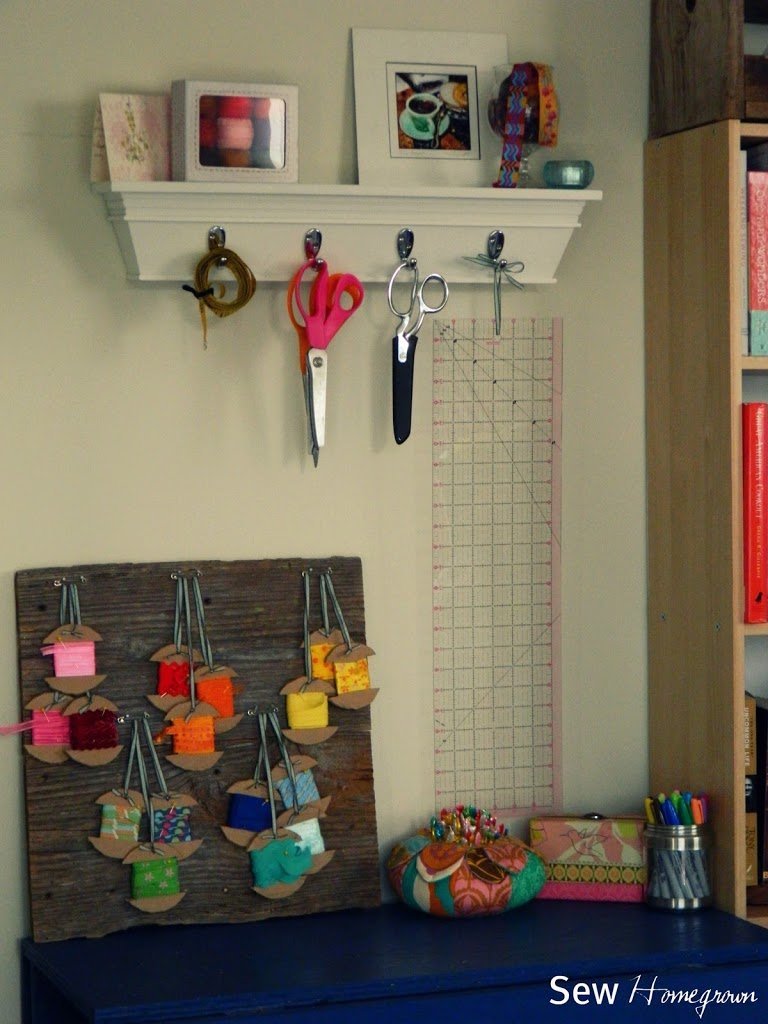 Yes I am unpacking and trying to set up a cute crafting/sewing corner for myself. I have some ribbon…none of it on spools. The idea to wrap it around cardboard is not mine, but I wanted to display it in a cute way so that it could sit out.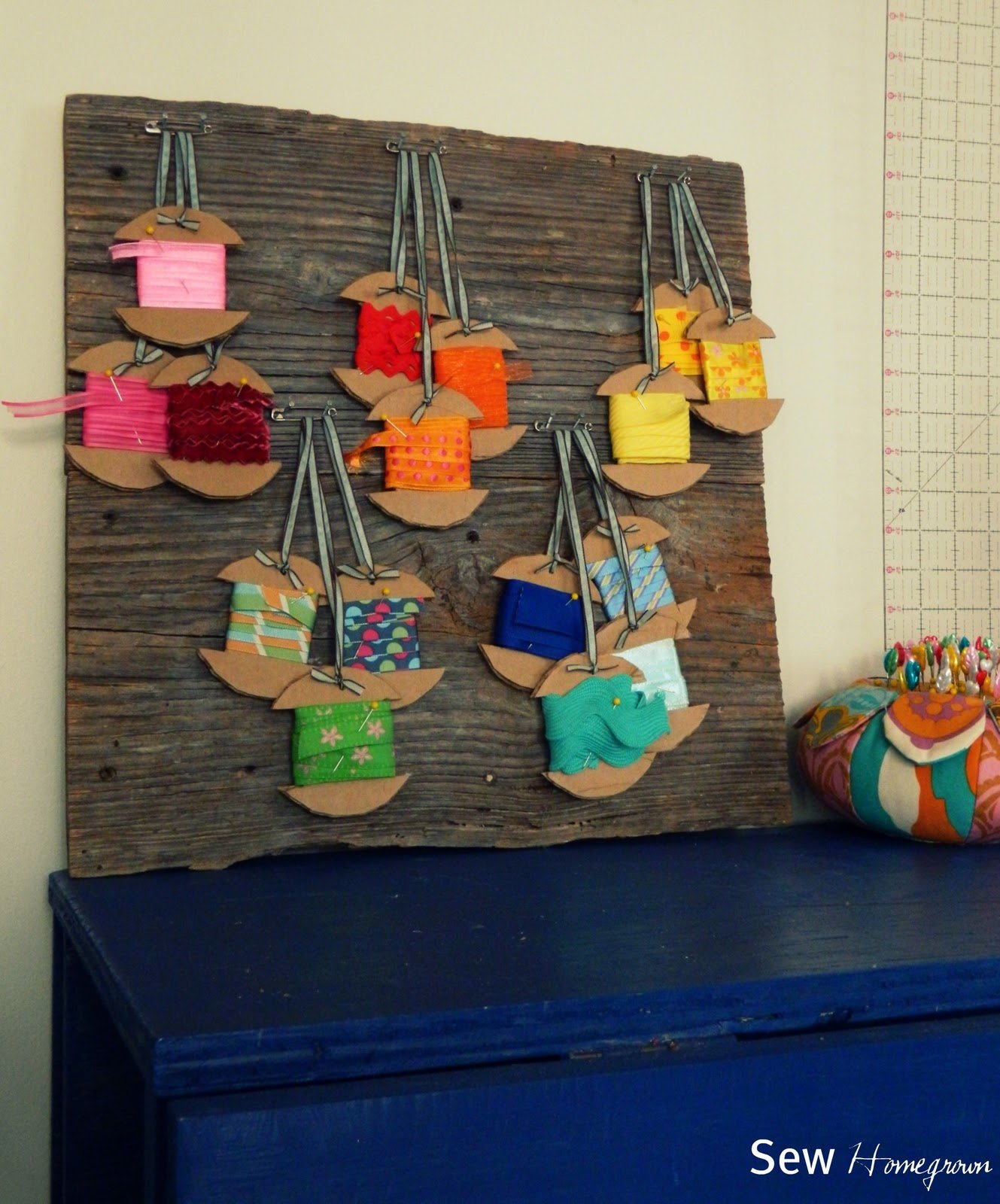 I'm certainly NO expert on organization, but I think the best way to make things like this look organized, is to make them uniform.  I had lots of varying lengths of ribbon, but by putting them all on the same size cardboard, with the same kind of ribbon to hang by, it makes them look neat.
Does that make sense?
Supplies:
Scrap cardboard
Crafting Scissors
Marker/Pen
Straight Pins
Large Safety Pins
Ribbon for hanging
Small nails
Hammer
Large wooden board – I used some old barn board
(of course you could also do this using pushpins onto a cork bulletin board)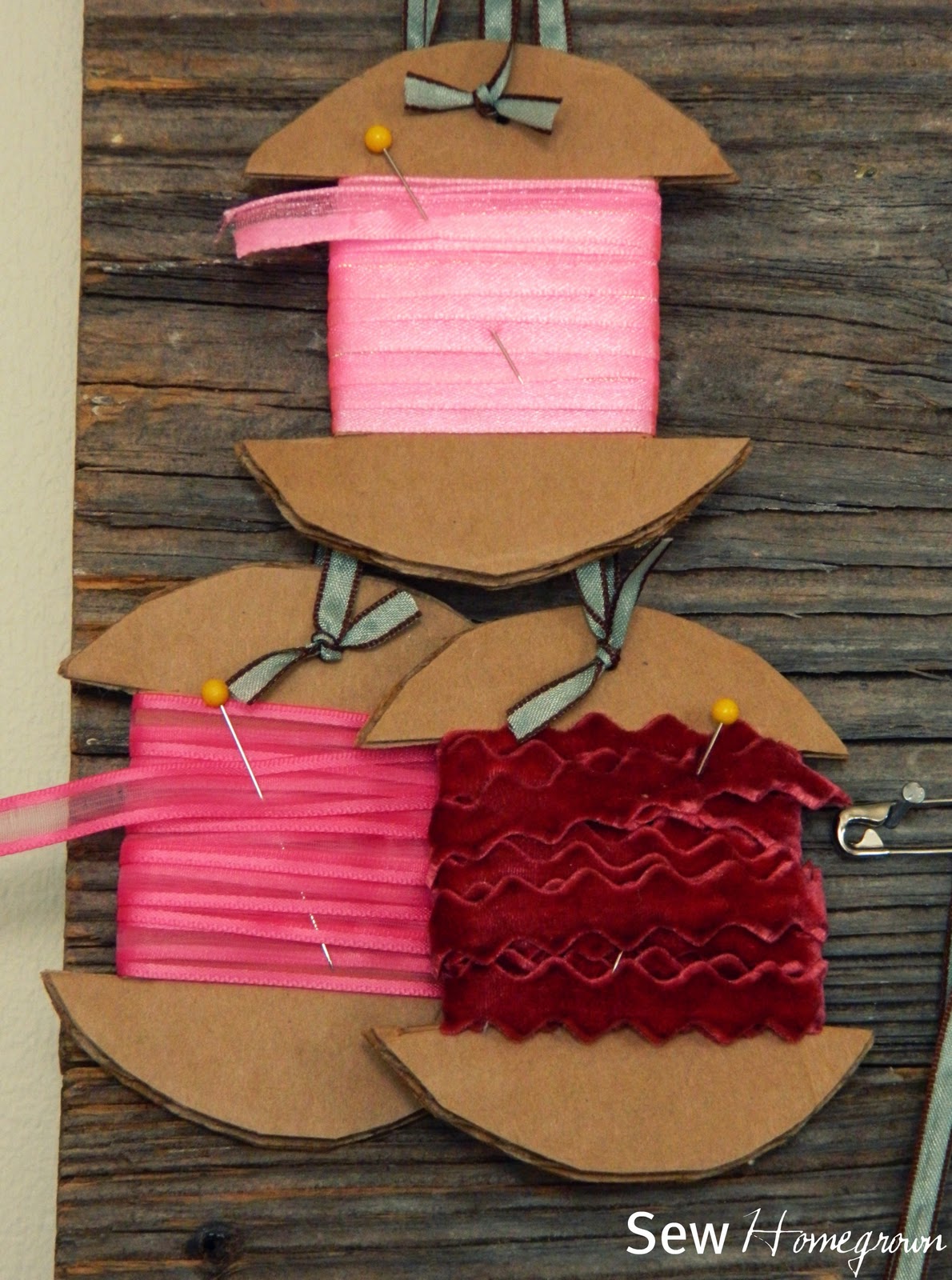 In a nutshell, here's how to make the cardboard spools:
I traced around a mason jar mouth and drew the circles onto a piece of cardboard.
Cut them out.
Then draw lines where you want to cut into the side of the circle.
Cut them out.
Wrap the ribbon around it and secure with a straight pin.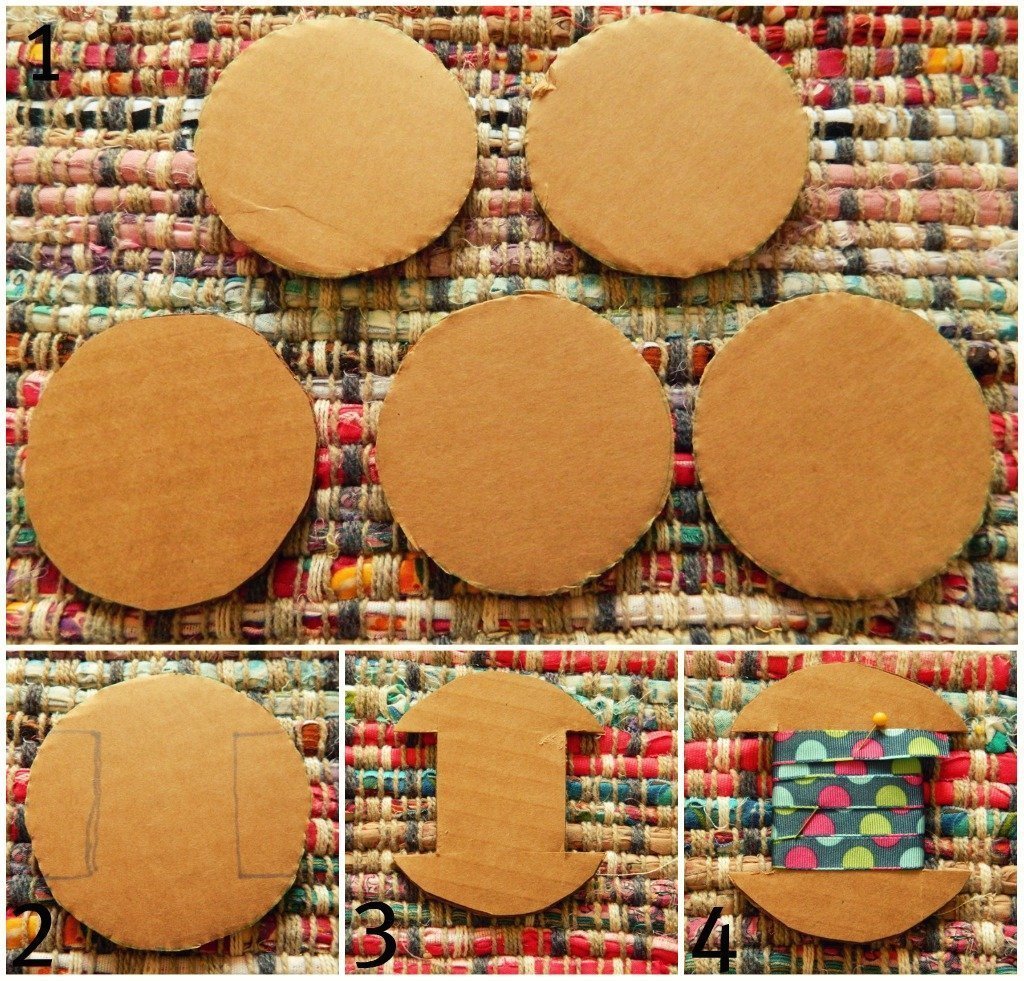 Once you've organized the ribbon, poke holes in the top of each cardboard spool – I used a large nail to do this.
Thread a piece of ribbon through the hole and tie into a knot.
Vary the lengths of your hanging ribbon so they will hang nicely.
Slide ones of the same color onto a large safety pin.
Nail two small nails into the board for every safety pin you want to hang.
Slide the safety pin over the nails.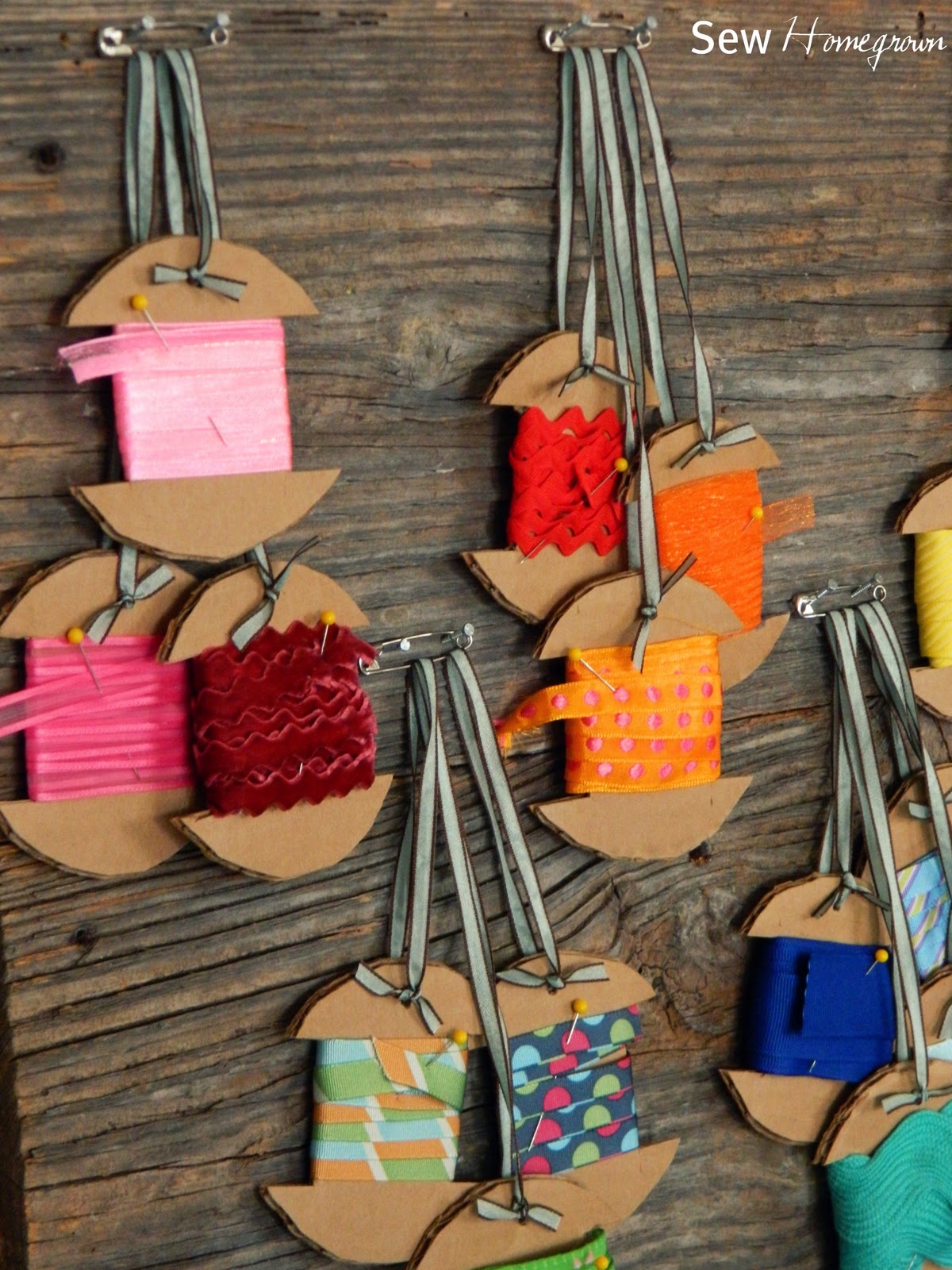 There you go!
Pretty and organized – and it can be easily accessed and added to as you acquire more ribbon.
Happy Monday!
xoxo
jessica