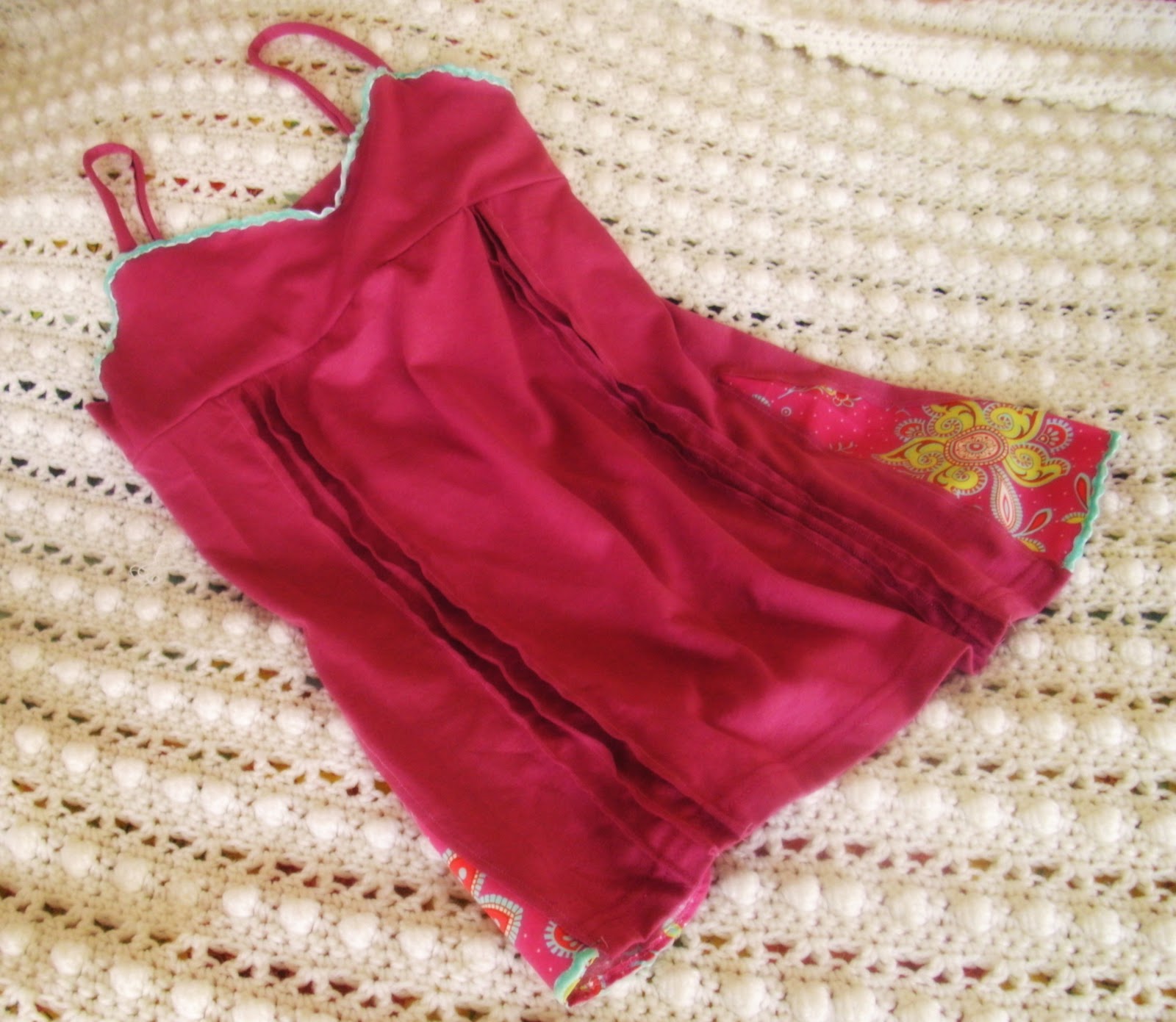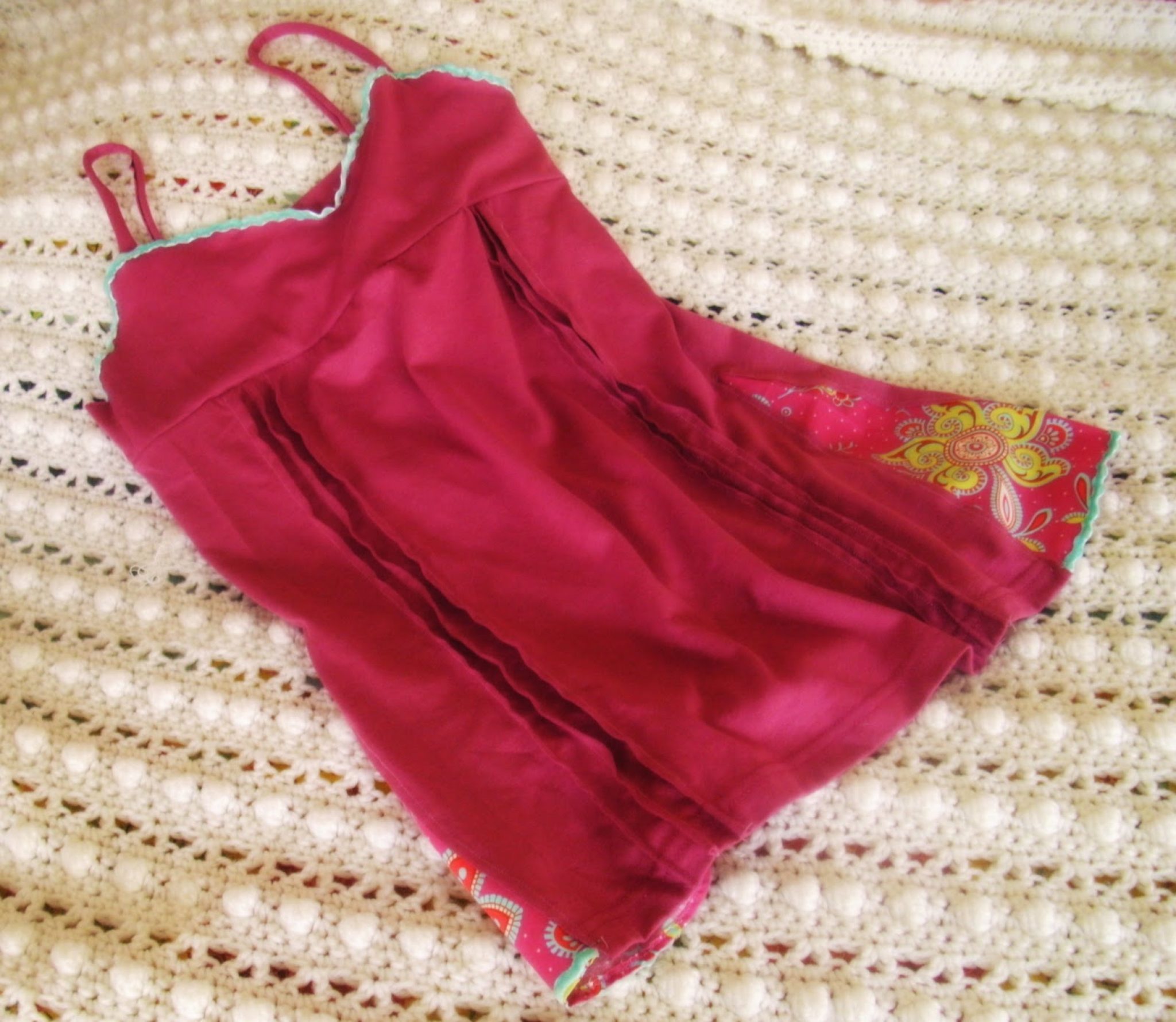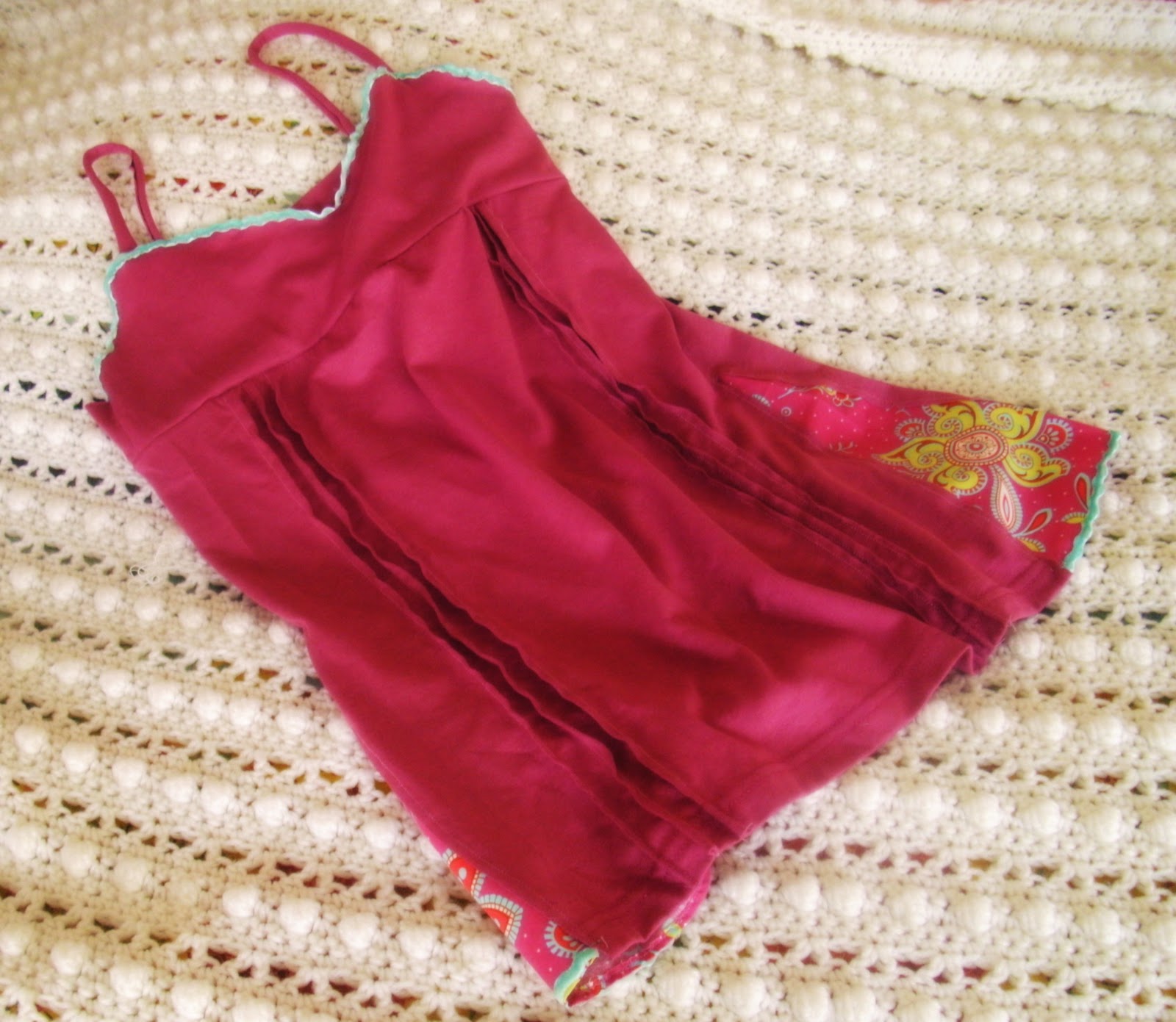 Do you ever feel like your loungy clothes are blah or frumpy?  How does that happen?
I promise I buy cute p.j.'s – I just really really want to be super comfortable….so I guess I end up in baggy t-shirts and the same black yoga pants.  Not too cute.  SO for my trip to San Diego, I wanted something cute AND comfy to wear while lounging around the hotel room.  I found this cami on Anthropologie, and I liked the shape and detailing.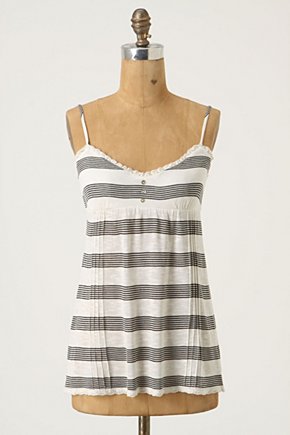 I had bought a basic T-shirt for $2.50 the other day and decided to turn that T into a cami.  The result was comfiness embellished with cuteness.  Wouldn't you like to make one?  It could also be a lovely gift for a bridal shower.
Here's what you will need to make your own.
1 standard T-shirt in your size.
Scraps of fabric
Sewing machine/thread/scissors
Pins/water soluble pen/yard stick
1-2 yards of cute embellishment – I used tiny velvet rick-rack
Your sweet little cami is now finished!  Try it on to make sure it fits – and embrace the comfiness that equals the cuteness.
Happy Monday!
jessica