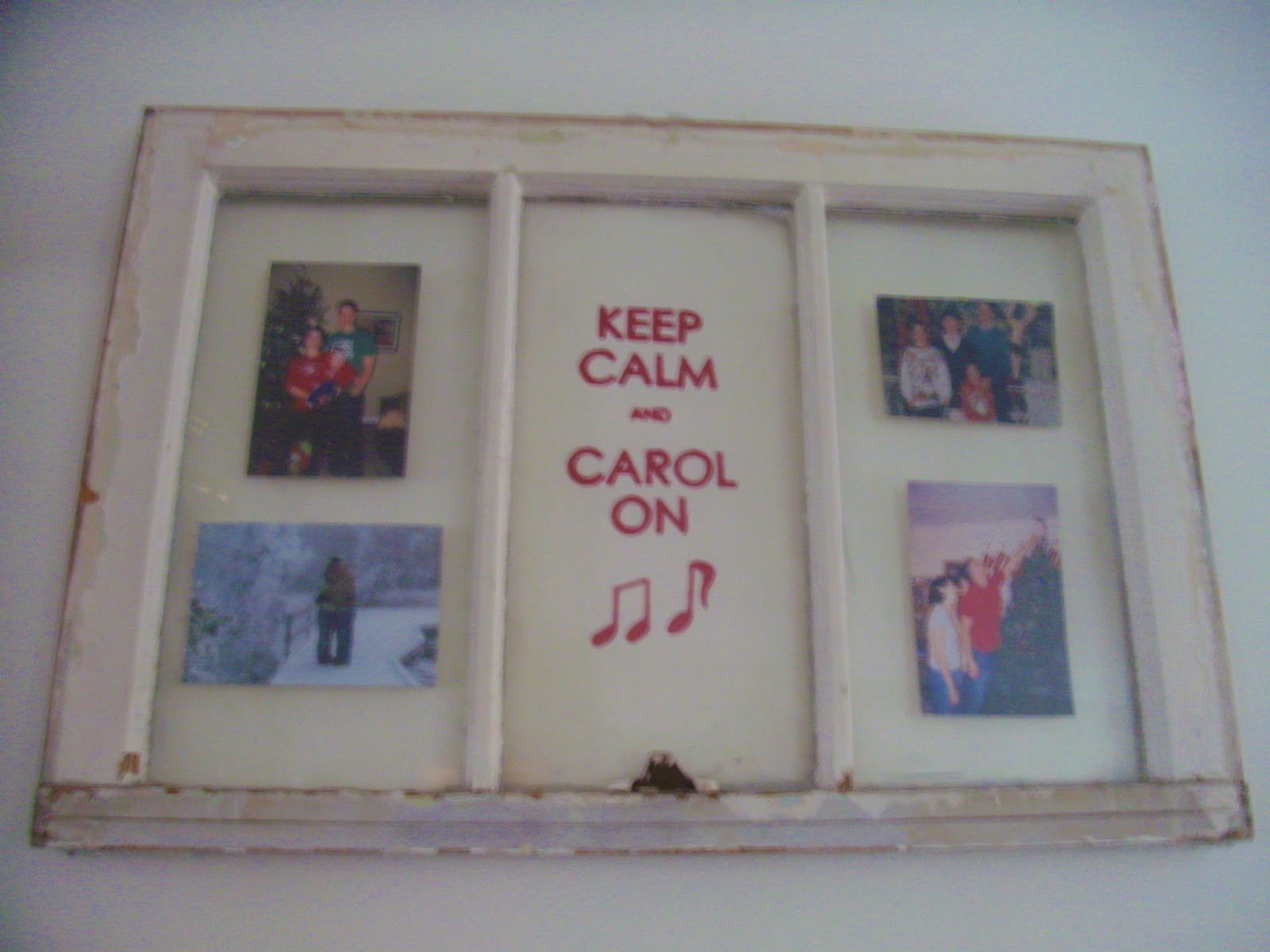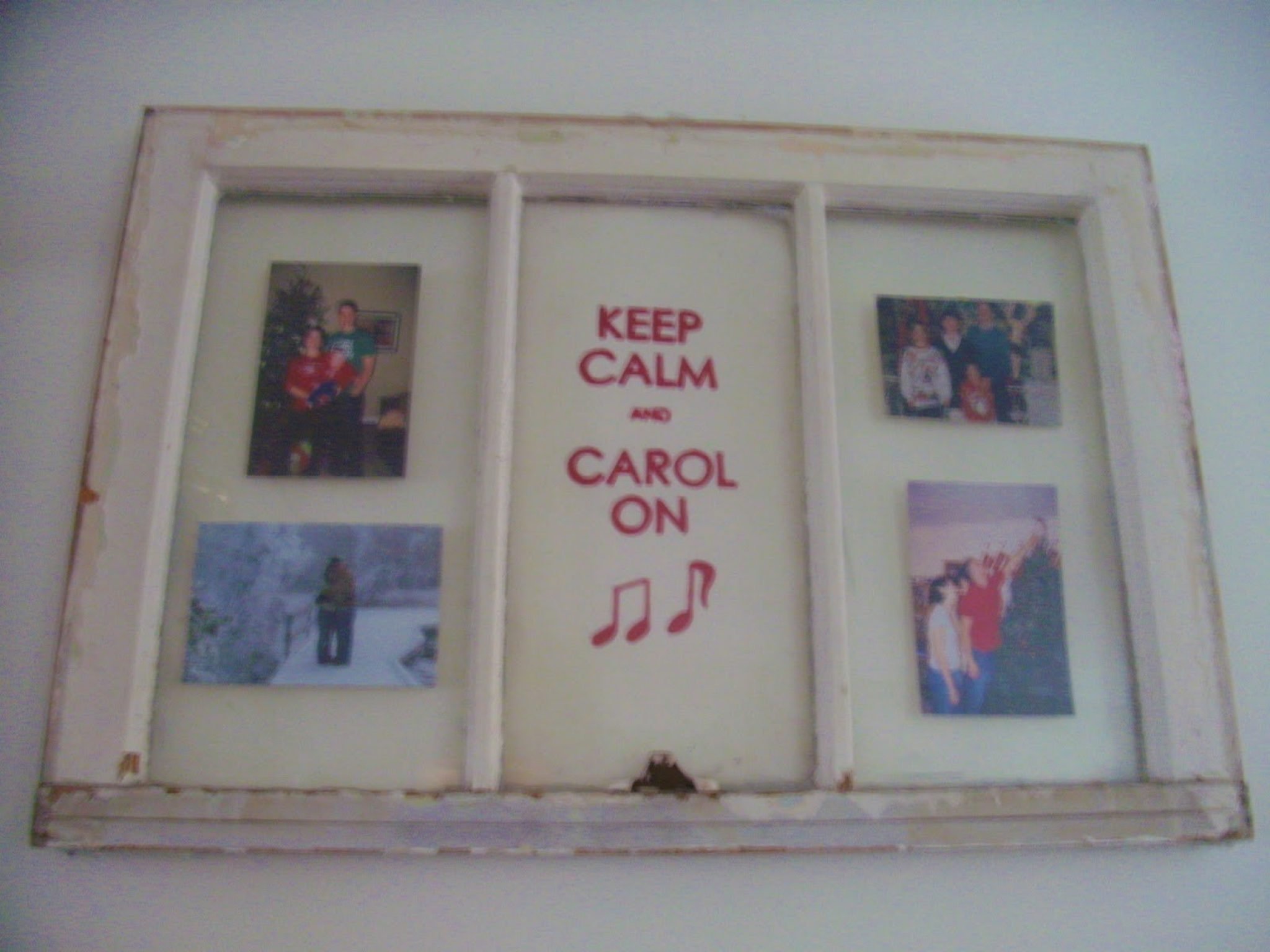 So….guess what decorations are still up in my house.  St. Patricks?  nope.  Valentine's Day?  nope.
Snowy wintry snowman?  nope.
Christmas.
That's right.  Christmas.  I would like to tell you that I forgot to take it down because it was adorning some out-of-the-way corner – but it's not true.  It is hanging above my entertainment center.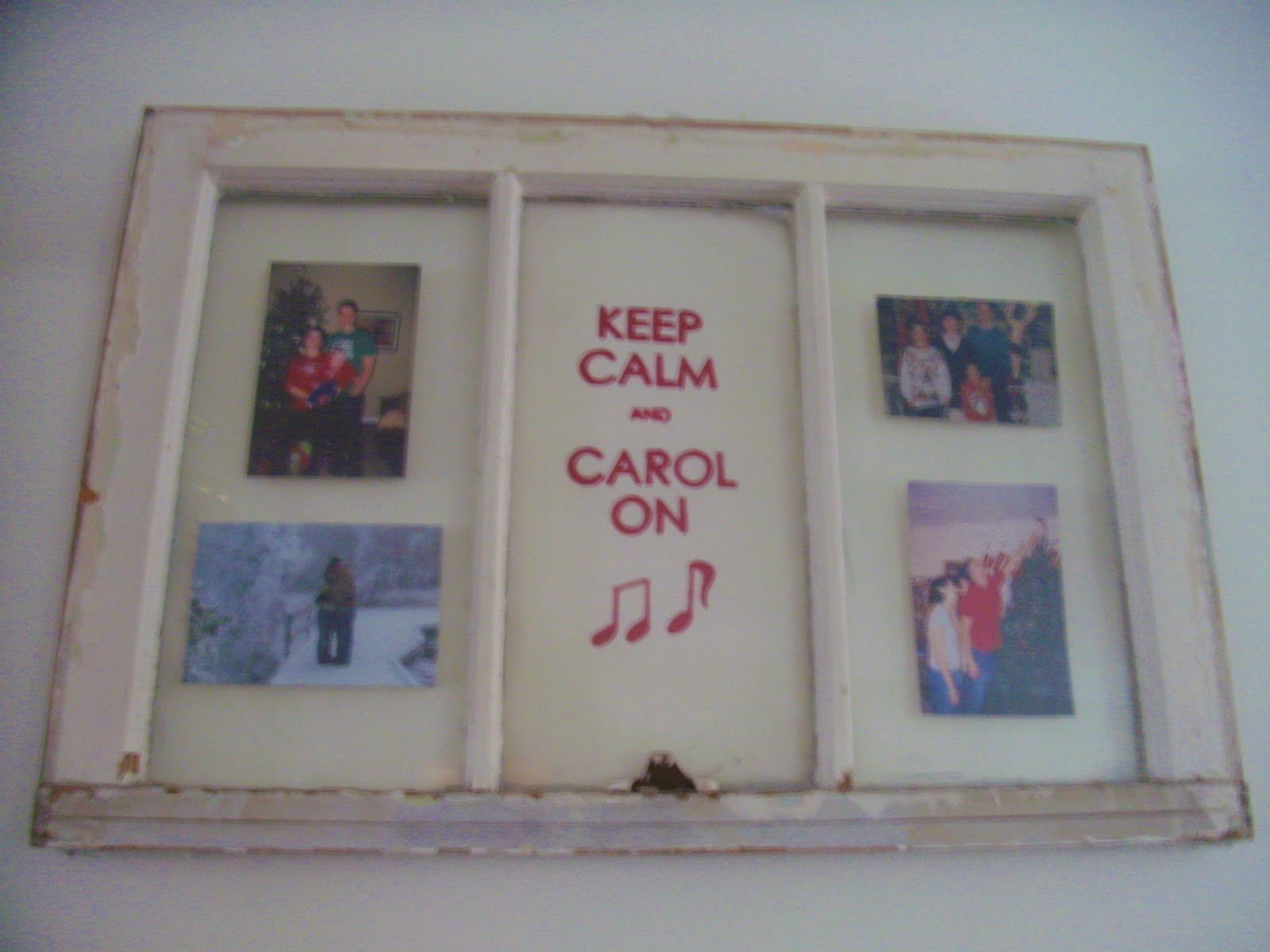 I stare at it every day.  When we sit our tired bums down in the evening we are greeted by this: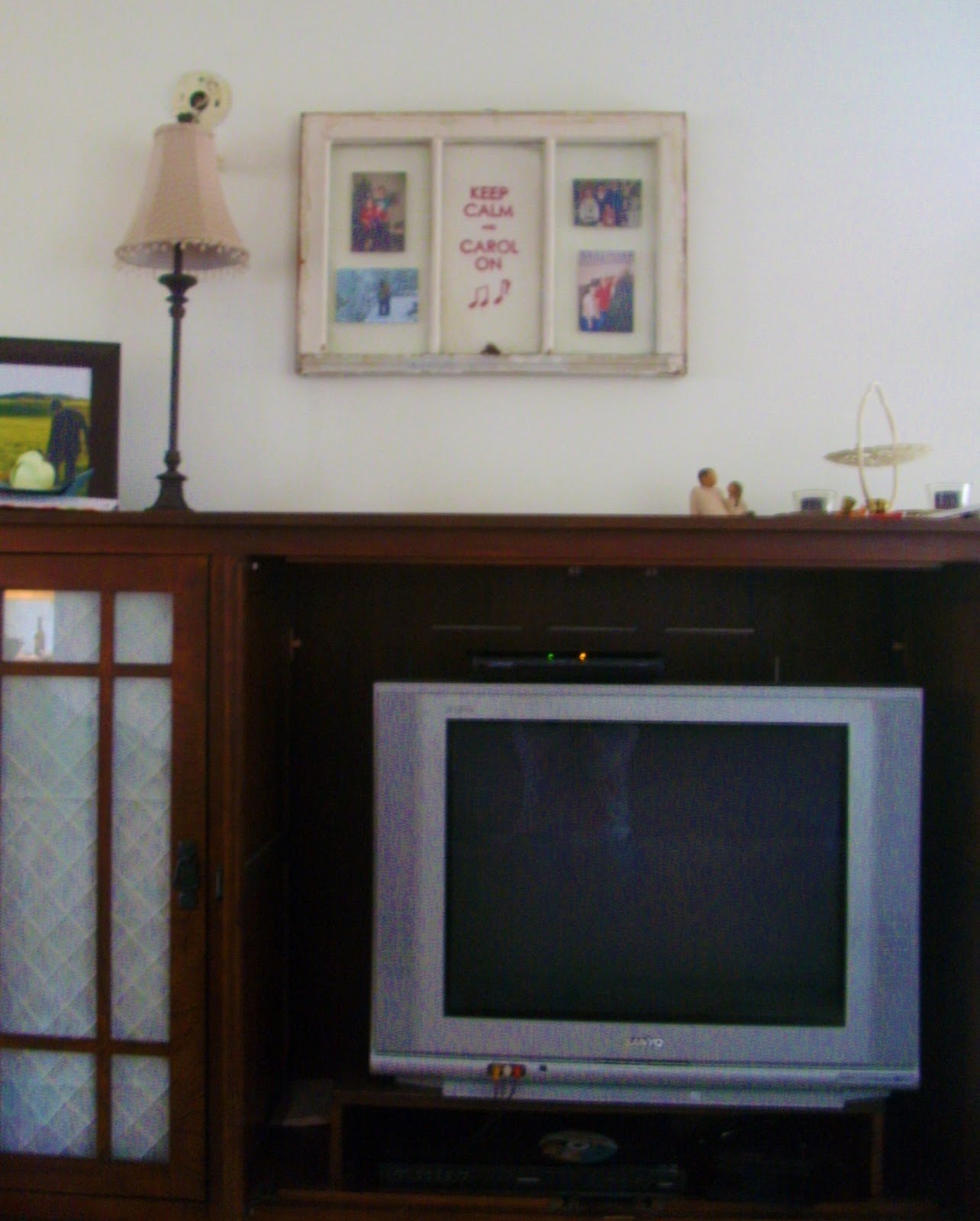 Cute for December.  Not-so-much for March.  I don't know why I haven't changed it – or at the very least taken it down.  BUT in the spirit of good Feng Shui (more on that tomorrow) I decided it was time.  Seize the moment.  Just do it.  blah blah blah.
So I took it down.  Now what?  Gotta be something cute…I write a blog about homemaking.  So it was off to the Dollar Tree to see what I could find.  Here's what I emerged with: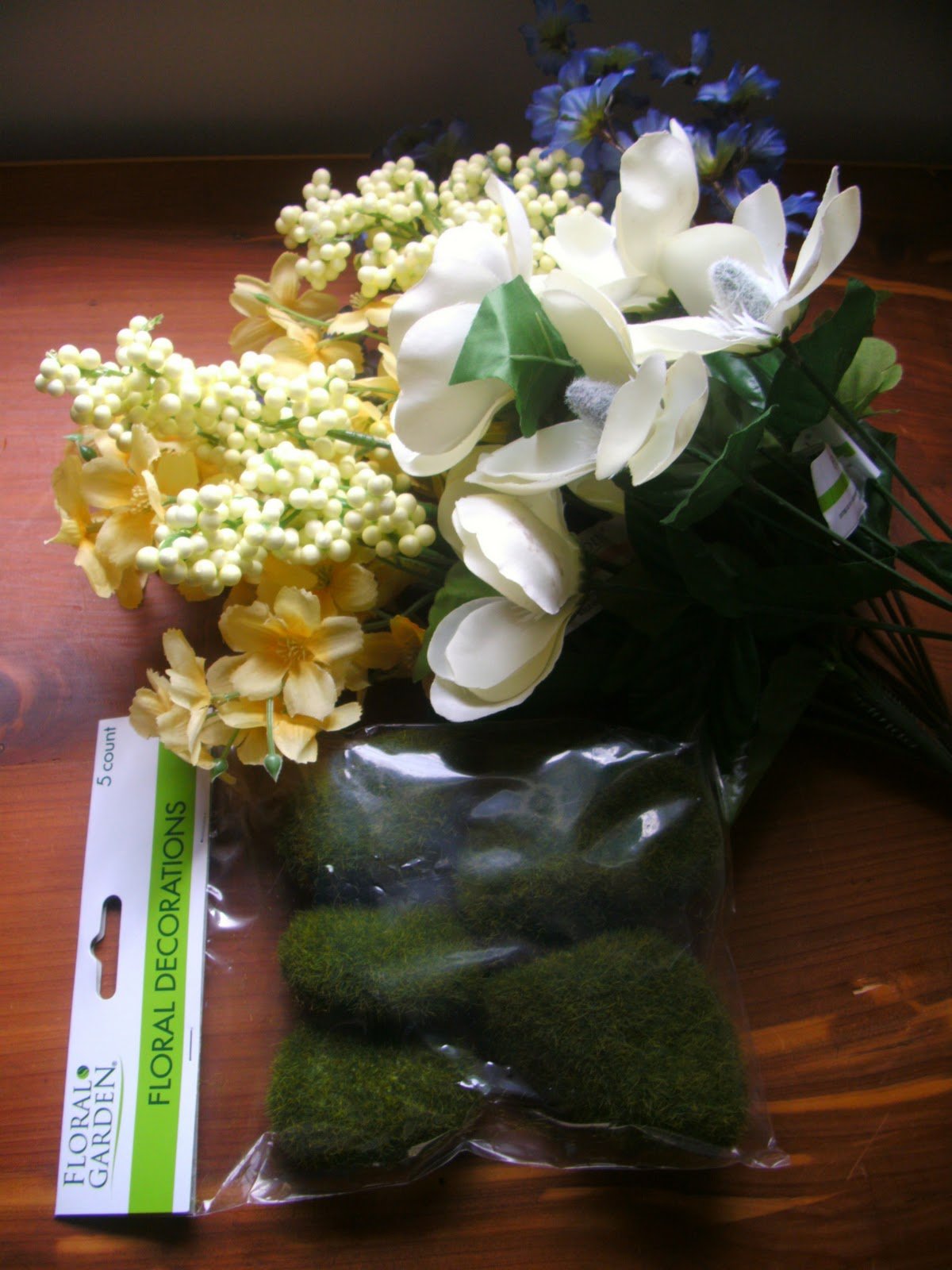 plus two mermaids, a bunch of play grapes, and a pretend baby bottle 😉
I wrapped some neutral yarn around the moss stones, gathered the flowers into a bunch, and added one of my floral eggs.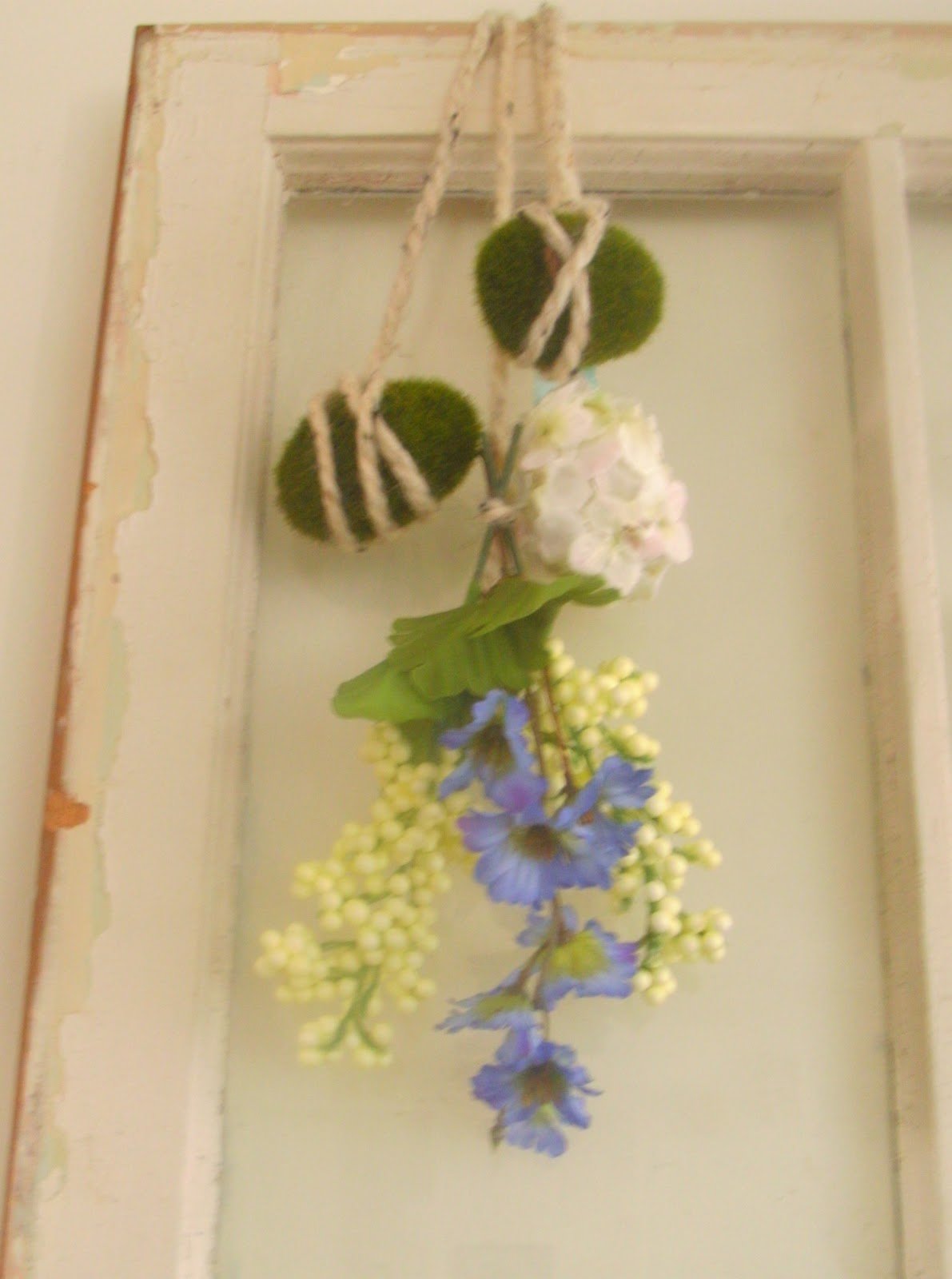 Then I glued these flowers and moss stones to a piece of cardboard.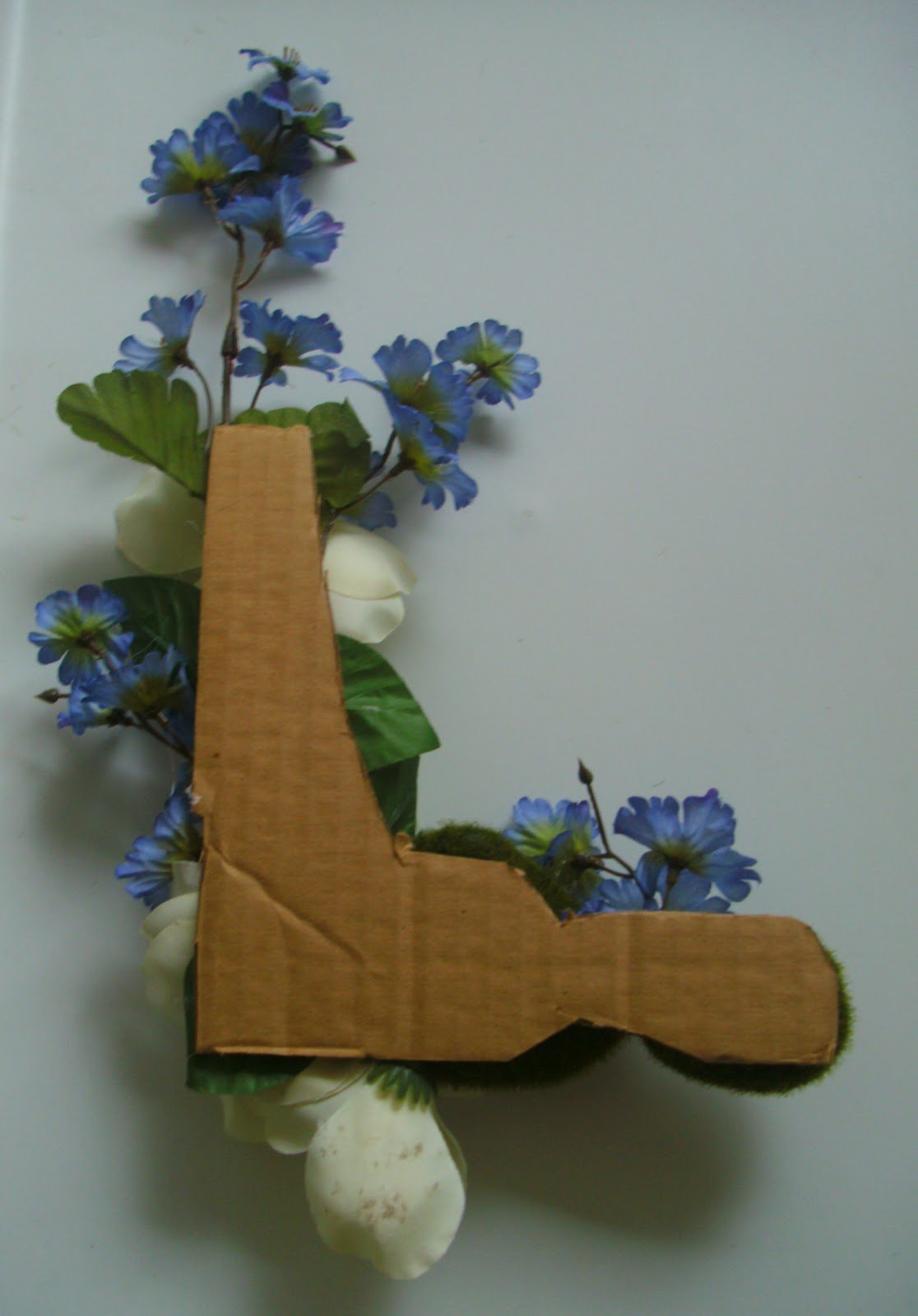 I cut around the cardboard so you can't see it from the front.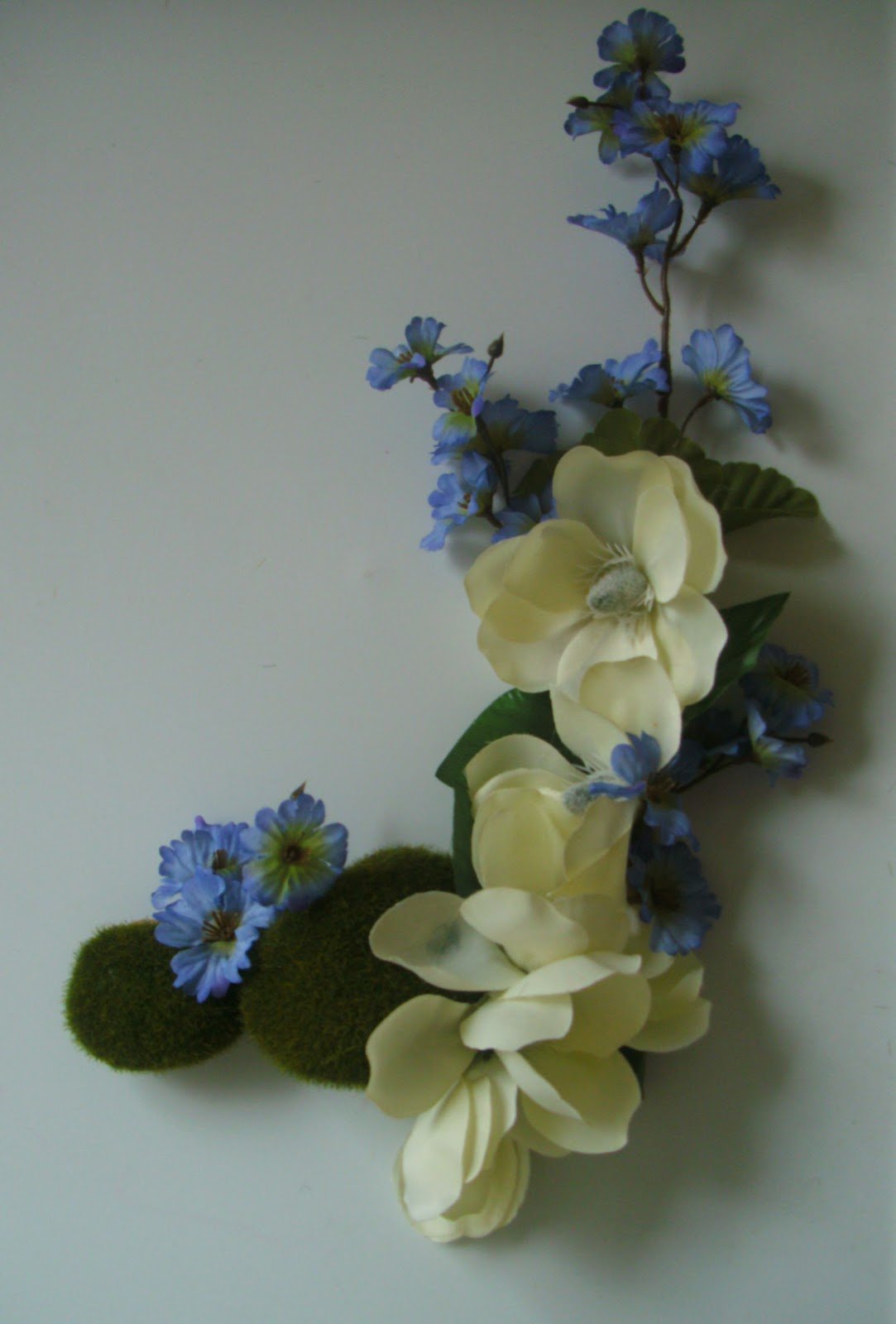 I taped it to the window pane.   Lastly I taped a picture of Charlotte's first Easter onto the window, and wrote the word Spring with a dry erase marker.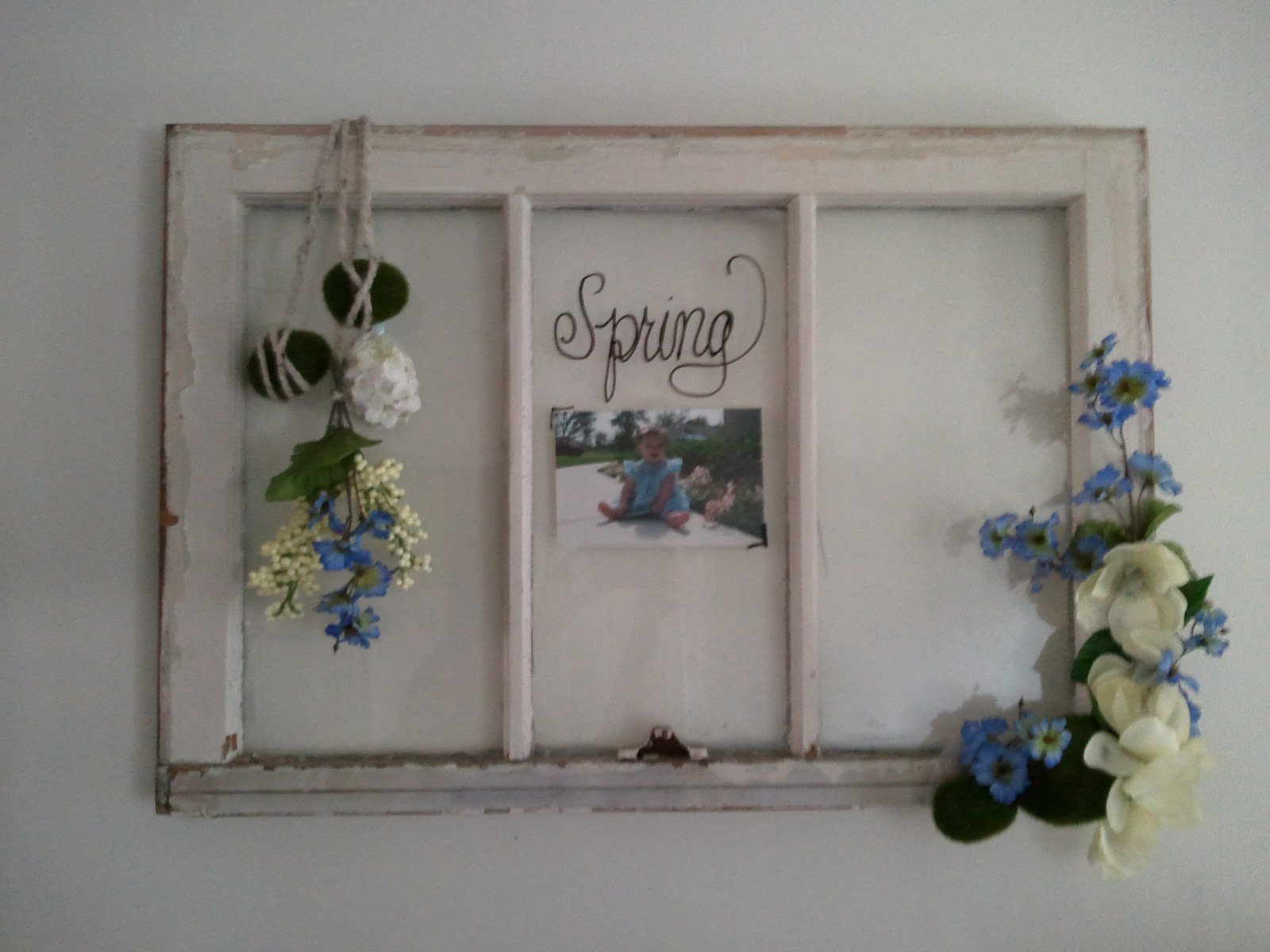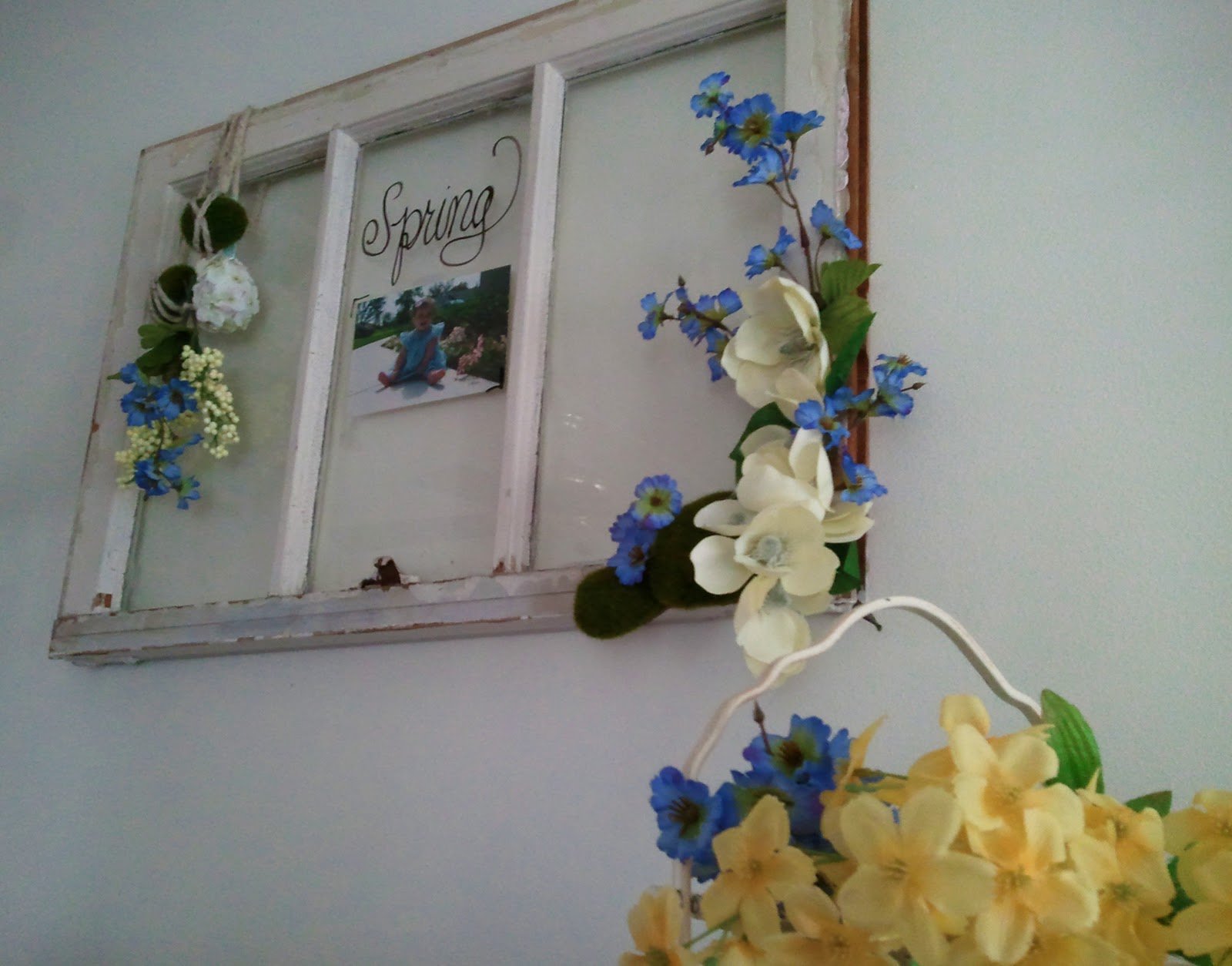 There.  That's much better.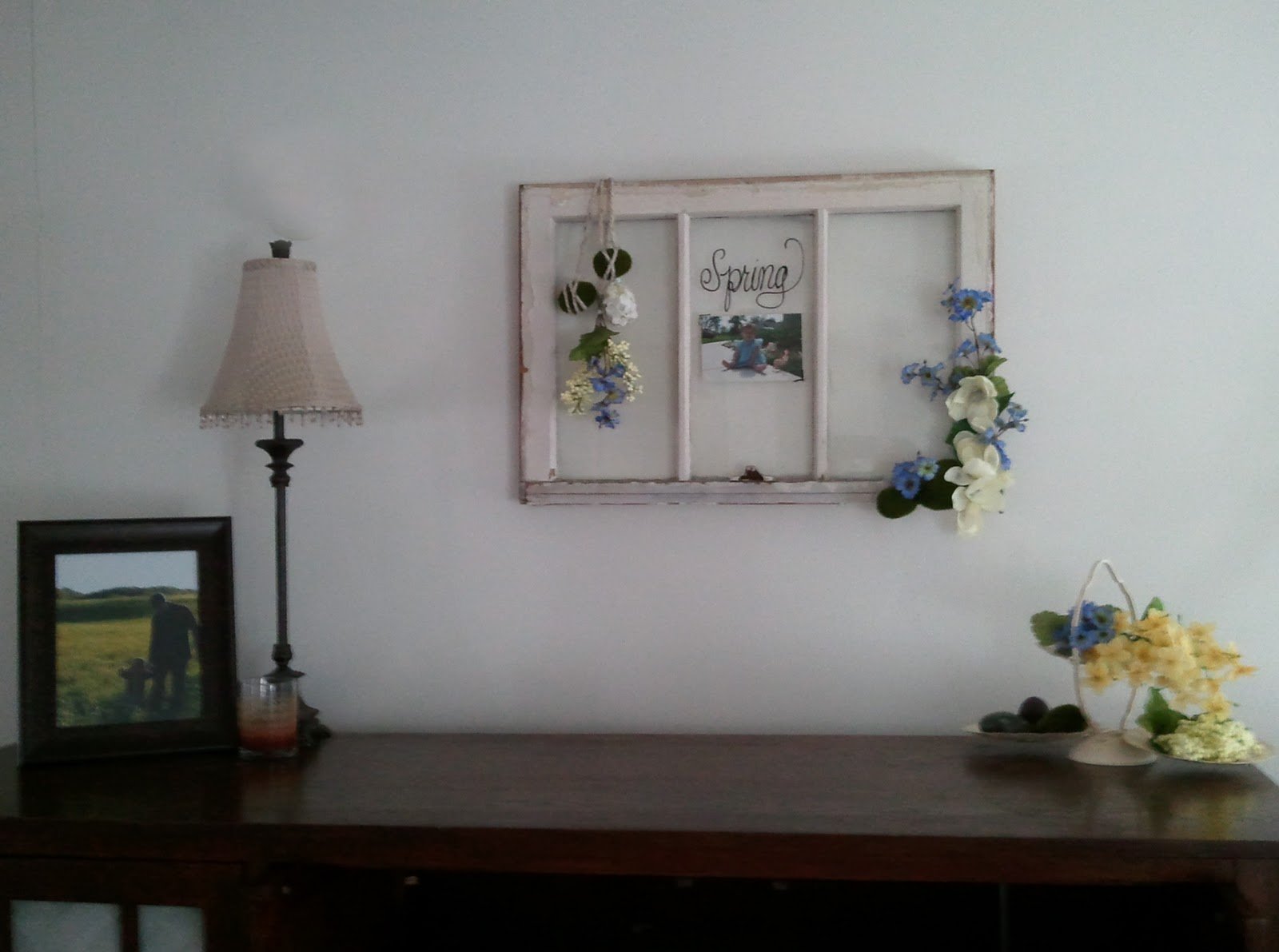 So tell me…what's the longest you've left decorations up after the holiday has passed?
xoxo
jessica