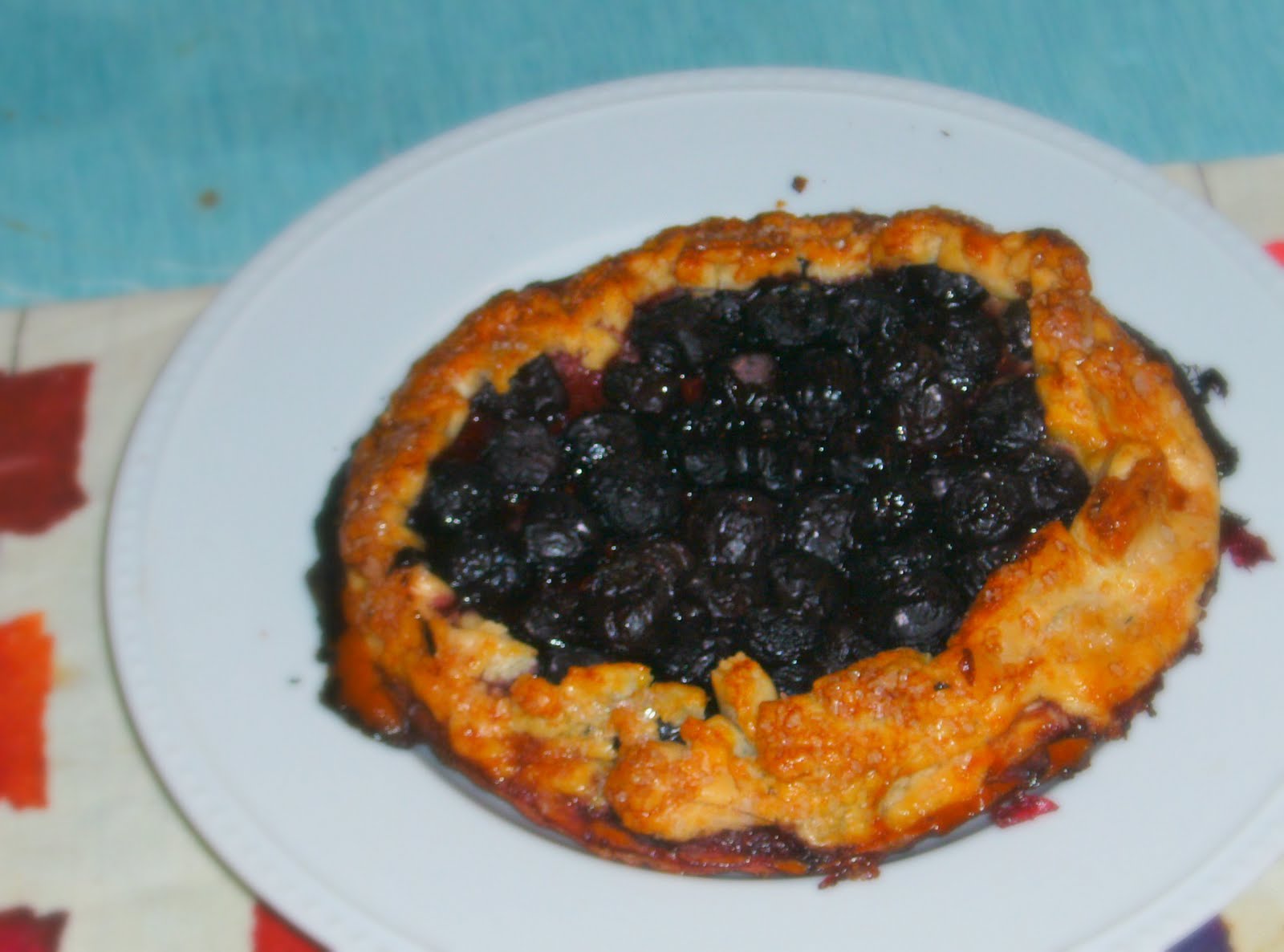 Okay so I have 9 days left in the house and I am packing all day long…but a girl's gotta satisfy her sweet tooth! That is why I used the cheater method to make this yummy dessert.
Ingredients
1 frozen pie crust
1 bag frozen dark sweet cherries
2 tsp lemon juice
1/4 cup sugar
1 T cornstarch
1/2 tsp coarse salt
1 egg
half and half
sanding sugar
Preheat oven to 375. Take frozen ingredients out and let them defrost for about 10 min. In a bowl combine cherries, lemon juice, sugar, cornstarch, and salt. Mix well but don't squish the cherries. Press your piecrust out flat. ( you may need to sprinkle a little water on top to make it pliable). Pour the cherry mixture into the middle of the crust. Fold up the edges around the filling -doesn't have to look perfect – it is supposed to be rustic :). In another small bowl whisk the egg and some half and half (about 1T). Brush it onto the crust. Then sprinkle sanding sugar all around the folded edge.
Can I just take a moment to say how much I LOVE sanding sugar? It is like glitter for your food.
Hello – if you know me at all you know I love glitter (although I haven't really posted anything with glitter…hmmm I will have to work on that).
Back to the sugar – it makes your food so sparkly and inviting. I use it whenever I can. So – bake your galette for about 45-55 minutes. Until the edge is brown and the bottom is firm. I put parchment paper on my cookie sheet to prevent sticking and to make for an easy clean up. I also had to cover it with some aluminum foil towards the end to prevent the top from burning. After you take it out of the oven, let it cool for 15 min. Then slice and serve! We had ours with milk, but it would also be amazing with a scoop of vanilla ice cream. Enjoy!