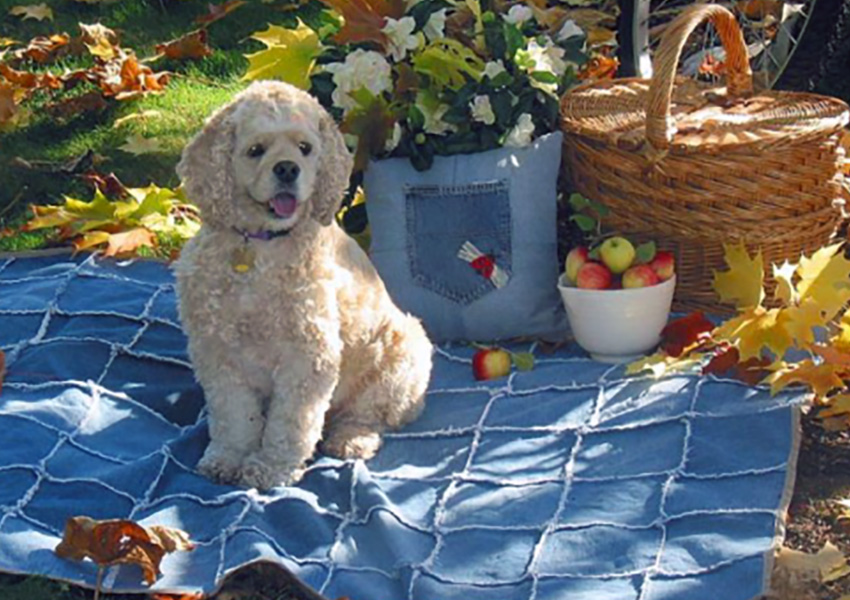 Gather up all of your worn out or outgrown pairs of blue jeans and recycle them into a sturdy throw, perfect for picnics! This project works up quickly, and using ready-made, pre-packaged bias binding really cuts down on the time needed to make the throw.
Materials Needed
4-5 pairs of adult-sized jeans (if using child-sized jeans, each leg width needs to be a minimum of 7 inches).
Blue all-purpose sewing thread in blue and tan.
Five (5) yards tan extra wide double fold bias tape.
Directions
Step 1- Cut the Squares
Cut the leg off the pants 2 inches below the pockets. Open the side seam to lay the leg fabric flat. Cut 80 squares measuring 6.5 x 6.5 inches.
Step 2 – Assemble the Throw

Stitch 8 of the squares together, to make a row, having the wrong sides together (the seams will be on the right side of the finished throw), using a 1/4 inch seam allowance. Make 10 of these rows.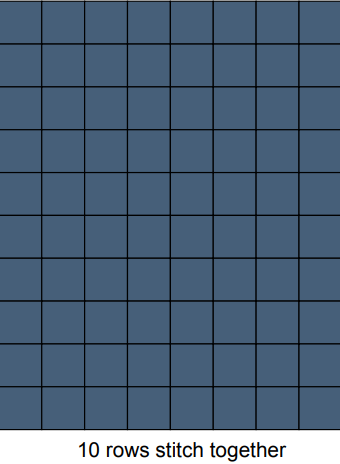 Stitch the 10 rows together, stitching them with their wrong sides facing.
Step 3 – Bind the Edges
To complete the throw, bind the edges with the double fold bias tape.