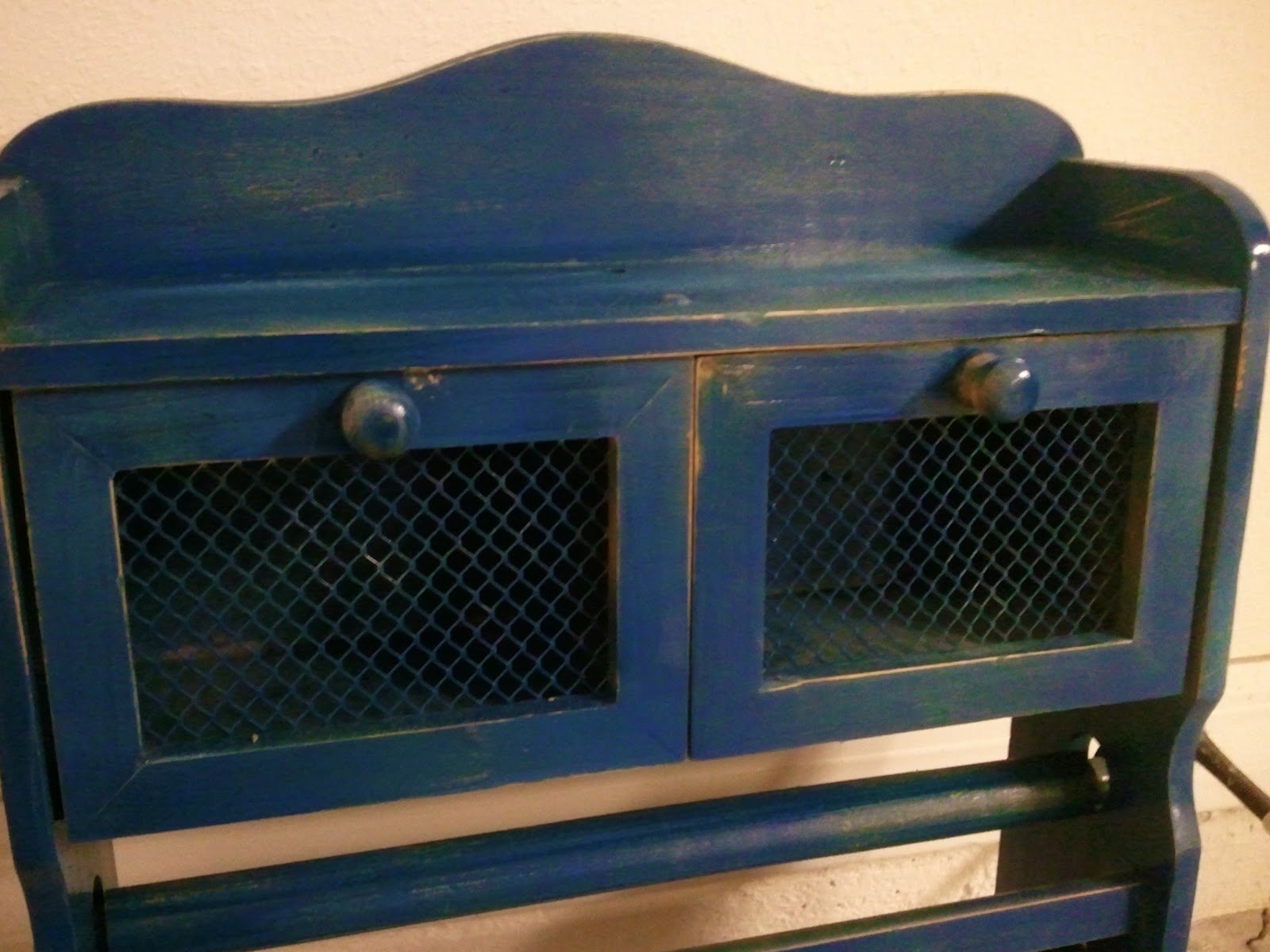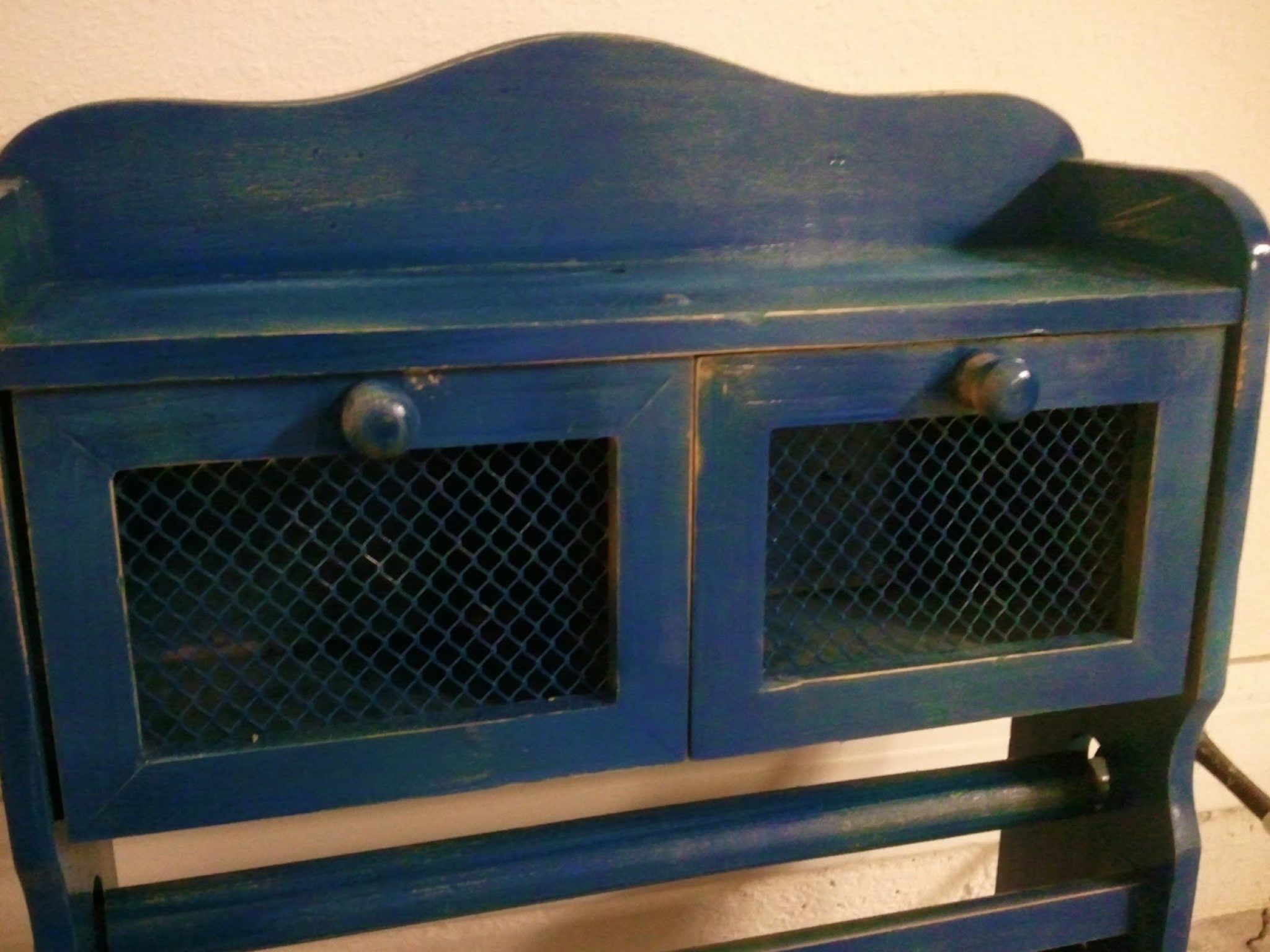 Looking through several DIY magazines this holiday, I was inspired to organize my crafting area a bit.  I found this little thing at a thrift store for $4, and decided it would be perfect for organizing ribbon, trims, buttons, etc.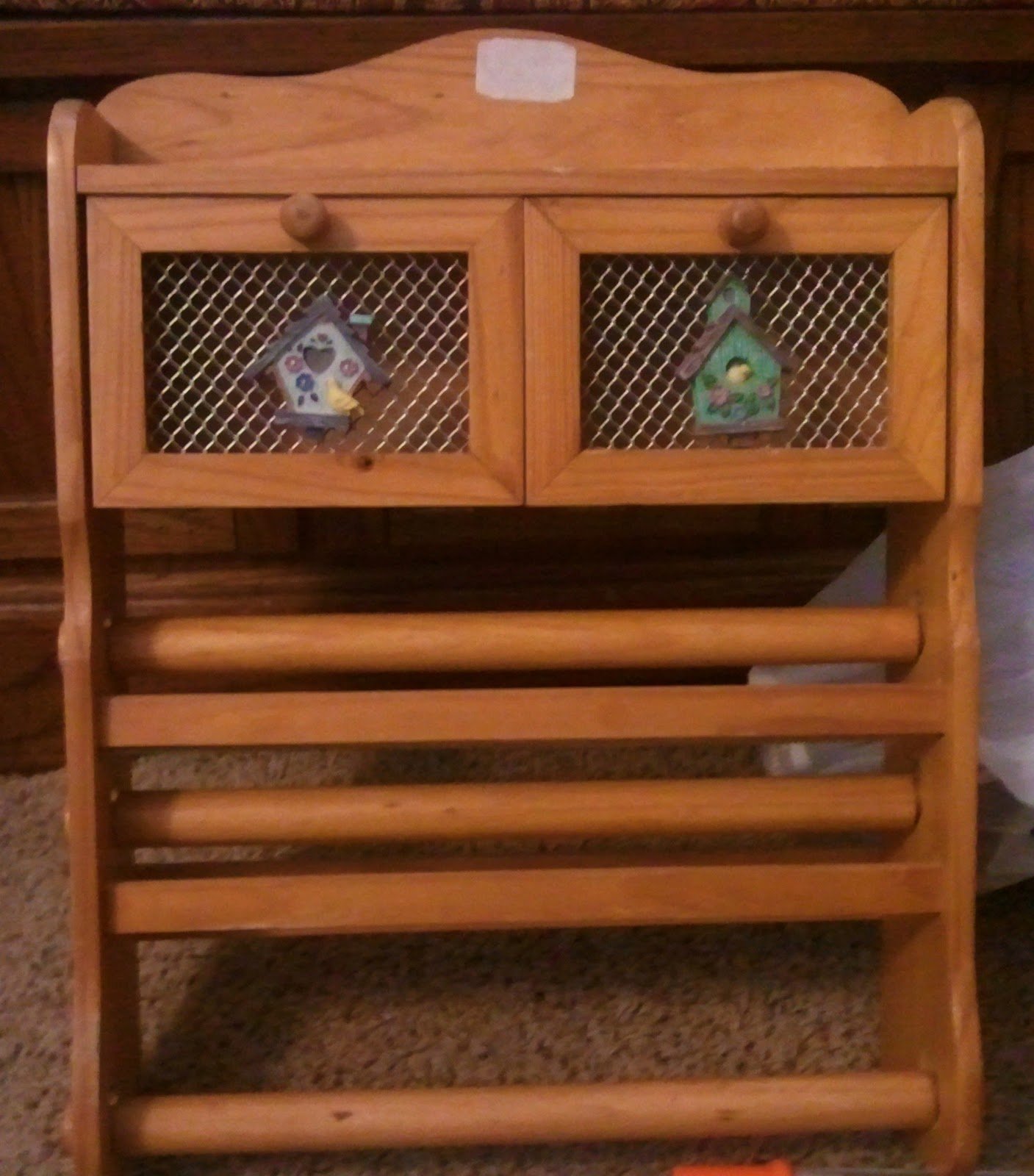 Obviously it needed a little love.
SO I  removed the little birdhouses, and bought a can of spray paint.
I thought a happy blue would be nice.
I painted it – not worrying about being perfect because
I wanted it to look old.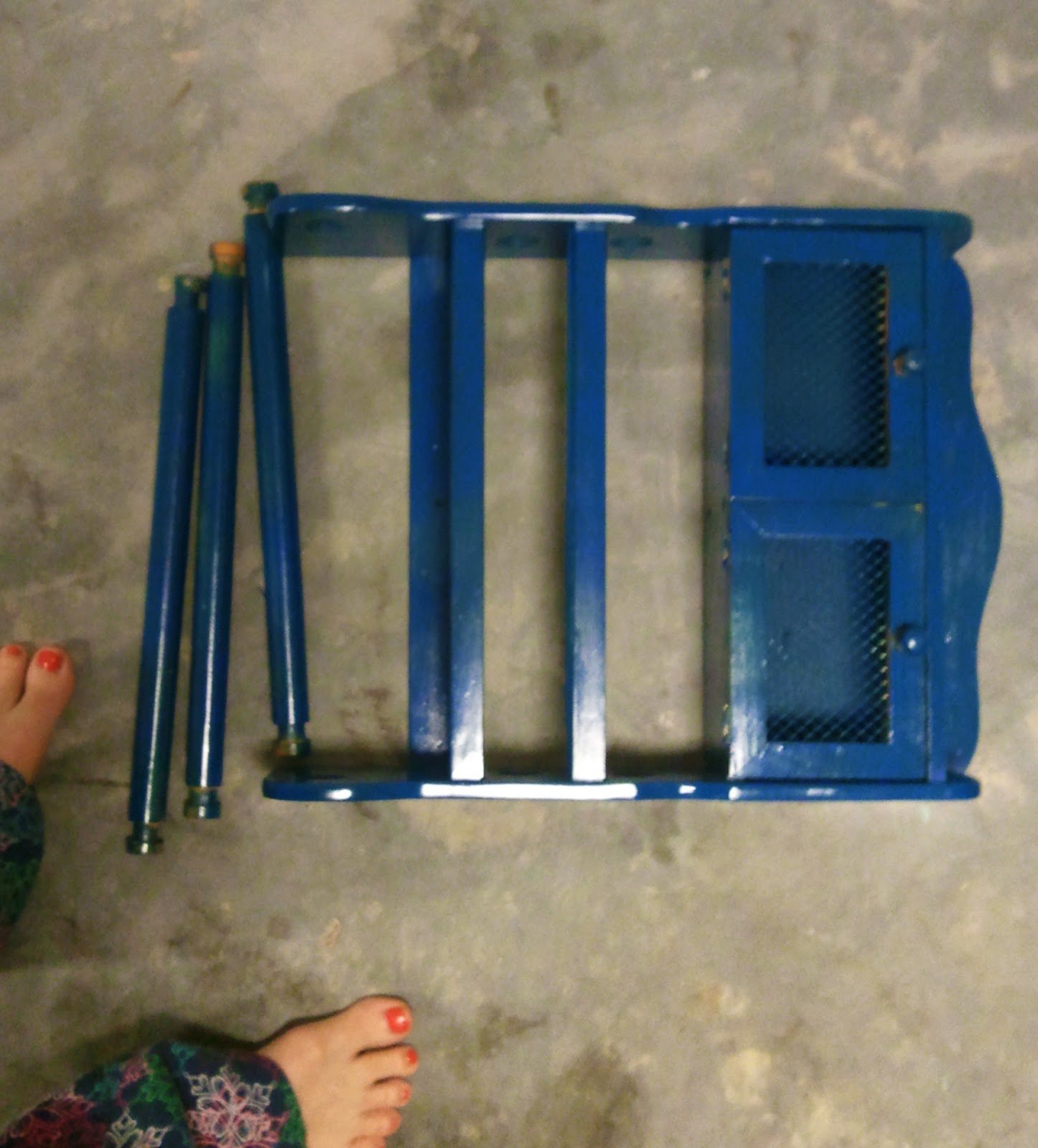 Once the paint dried, I got out the sandpaper.  The trick to making something look vintage is to distress it in the areas it would normally be worn down.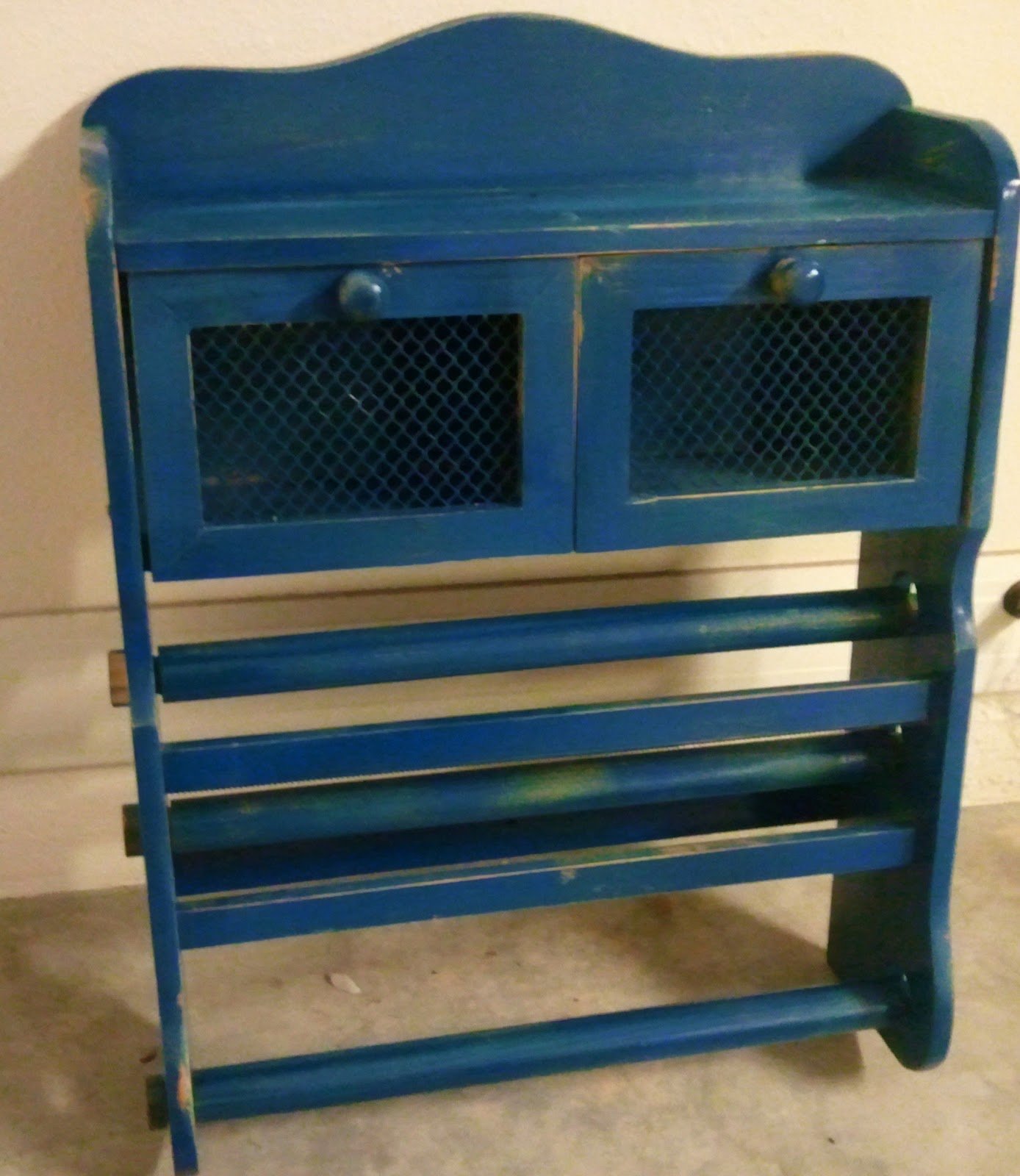 Such as around the knobs and corners, along the edges, or where light may have faded it.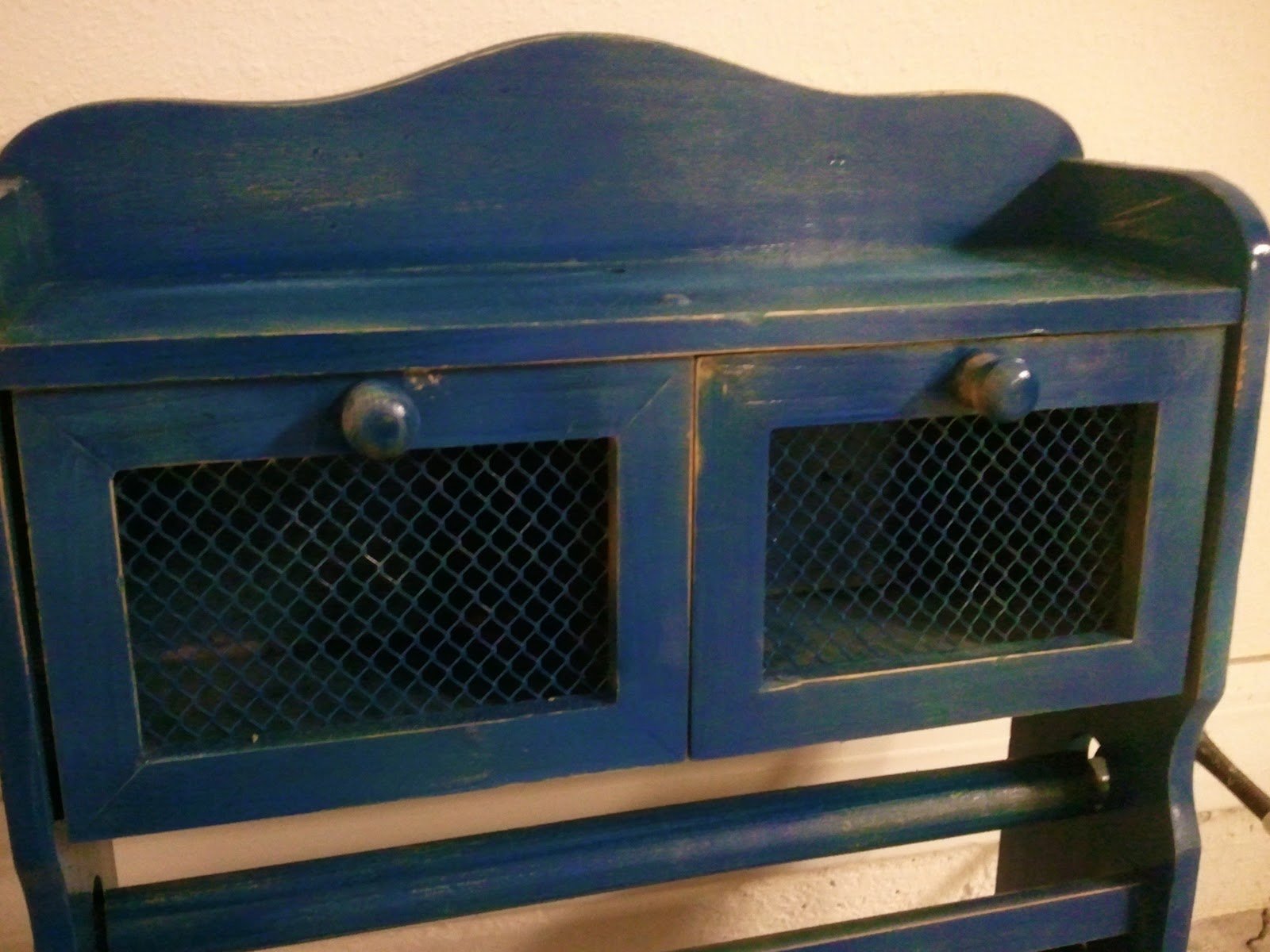 That was it!  Then I just filled it with lots of little notions -several of which I got for Christmas – thanks Jo!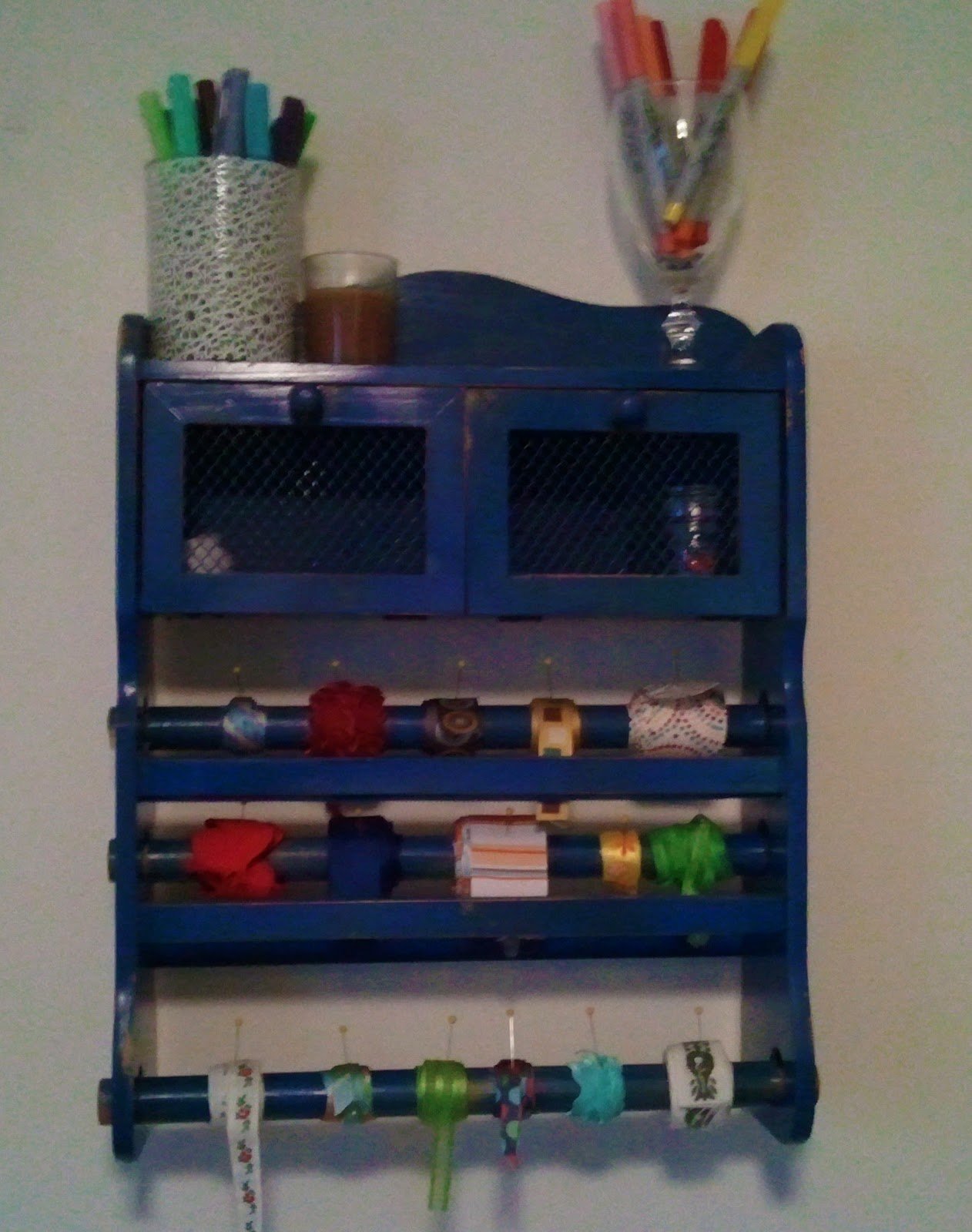 One step closer to a more organized chaos.
Have a great Monday!
jessica